Getting started in chalk pastel art is not only affordable, it's simple. This is everything you need from start to finish.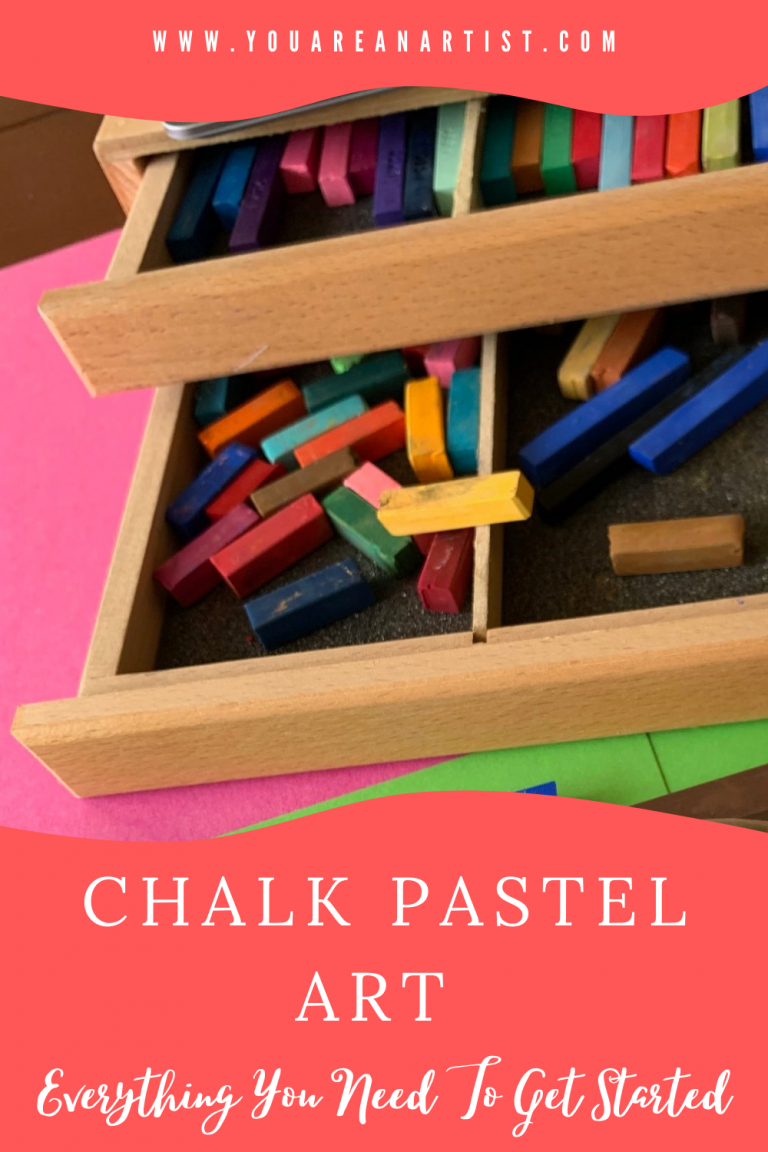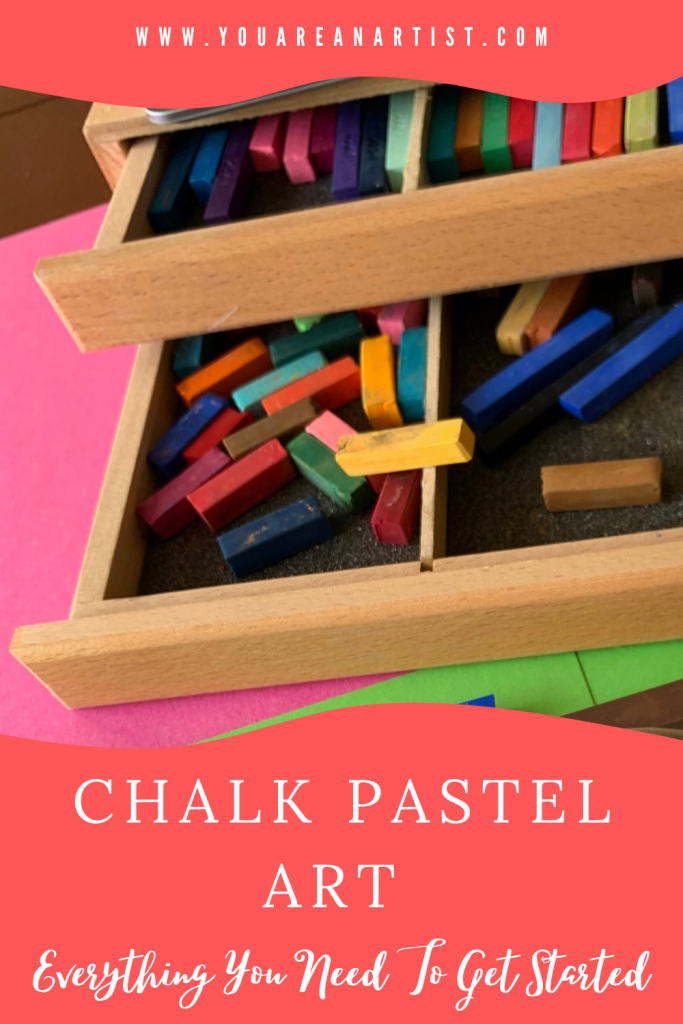 Back on a very cold February afternoon, Nana was snowed in at our house (in Georgia!) She had her big box of chalk pastels and she taught us how to create a Path to the Beach. All five of our children were gathered around the kitchen table.
We loved that art time so much, we asked her to bring her chalk pastels every time she stopped by. We began sharing those art times with our Hodgepodge readers – in online art tutorial form. Then one day a reader asked us if we would put all our tutorials in one spot.
A Simple Start in Chalk Pastels was born! It snowballed from there and now we offer a Hodgepodge of video art lessons from seasonal art lessons to sharks to American landmarks and the far reaches of space!
We think you will find that You ARE an artist with our video art lessons for all ages. You are invited to Get Started in Chalk Pastel Art.
Three Simple Steps To Getting Started in Chalk Pastel Art
See how you can get started in just three steps! Watch the one minute You ARE an Artist video, below. Then grab your Sample Get Started in Chalk Pastel Art video art lessons (which includes an ebook with a coupon for your first purchase!)

Why chalk pastels?
Wondered how in the world to get started in art?
What about the world of chalk pastels?
Well, we thought if we put all our best tips in one place and added in some free tutorials – that would be a great start! So we created our Sample Get Started in Chalk Pastel Art Video Art Lessons for you!
Get To Know Your Very Own Art Teacher

"A simple start… because as children didn't we all start my drawing big loops and circles with chalk?" ~ Lucia Hames (Nana)
Art Teacher Lucia Hames – Our Nana and her family have always been artistic folks. Her given name is Lucia, and she was awarded a wonderful art scholarship from the Rockefeller Foundation in her sophomore year in college. But, love intervened, and she married, had babies and left the scholarship behind. For years she and one of her sisters painted murals in schools and for the children's ward in our local hospital. She started pastel lessons in 2009, finally finding what she calls "her art." She is on a mission to show fellow artists just how satisfying, cost effective and easy pastel painting is to accomplish and to help all realize, "you ARE an artist!"
Try Our Sample Get Started in Chalk Pastel Art Video Lessons For Your Homeschool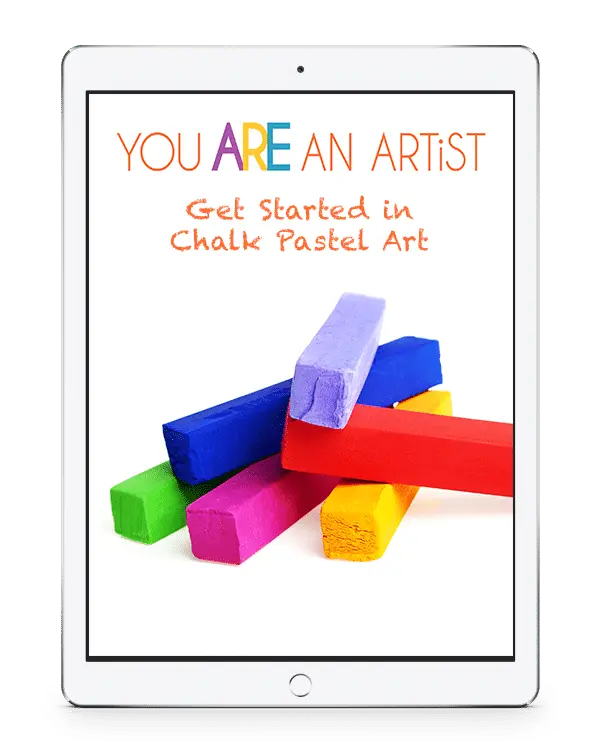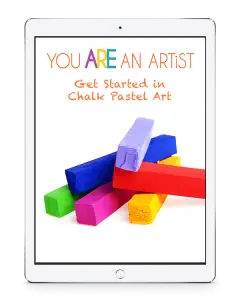 Head over to grab Nana's free sample set of Get Started in Chalk Pastel Art video art lessons which includes our Getting Started in Chalk Pastel Art ebook (with coupon for your first purchase). You might also be interested in Nana's Artist Clubhouse Video Art Lessons sampler and our monthly You ARE an Artist Clubhouse subscription.
Everything You Need To Get Started In Chalk Pastel Art
This lesson ncludes:
Introduction to the Frugal Art of Chalk Pastels
The Very Few Chalk Pastel Supplies (no long, expensive art supply list here!)
Also includes our Getting Started in Chalk Pastel Art ebook!

What is Included in Getting Started in Chalk Pastel Art eBook?
Path to the Beach tutorial
Your Very First Lesson in Chalk Pastel Art
How to Make Sky and Clouds with Chalk Pastels
Dealing with the Art Mess
Glossary of Chalk Pastel Terms
About Master Artist Lucia Hames (Nana), About Hodgepodge
Simple Chalk Pastel Supplies
You Can Be An Artist
Getting Started with Art
Type of Chalk Pastels to Use
Best Paper for Chalk Pastels
Fixatives for Finished Art
Storage and Cleaning
Reducing the Mess
Give Opportunity for Participation
How to Start Art with Little Ones
How an Art Box Inspires Artists
The Very Few Must Have Chalk Pastel Supplies
The Art Tutorial Showcase – share photos of your artists' artwork!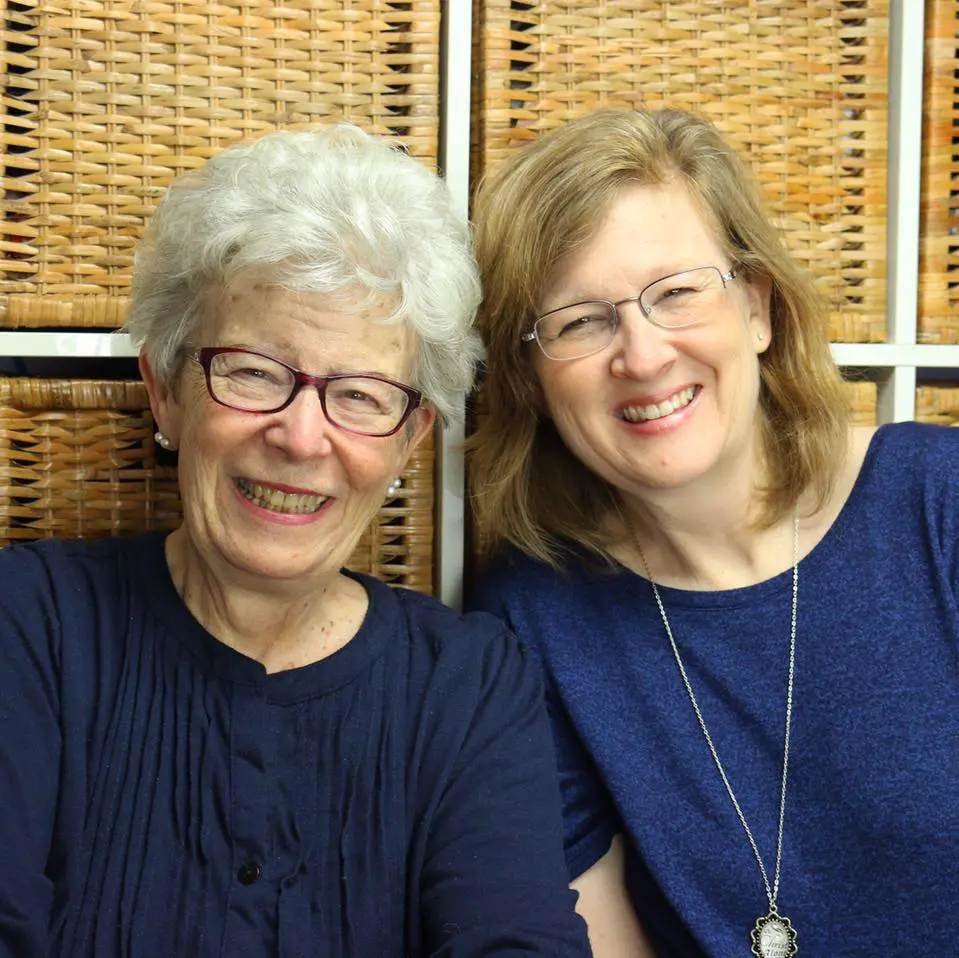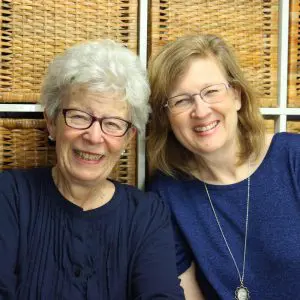 Mother and daughter team, 'Nana' Lucia Hames and 'Hodgepodgemom' Tricia Hodges.
Share Your Art With Us!
Paint your chalk art and be sure to share with us! You can share those on Instagram and tag @chalkpastelart or upload or them to the ChalkPastel.com Facebook page in the comments of the art lesson of the day. We would love to see your artwork and to comment.
You are also invited to join our community! Request to join the You ARE an Artist Facebook group. ~ Tricia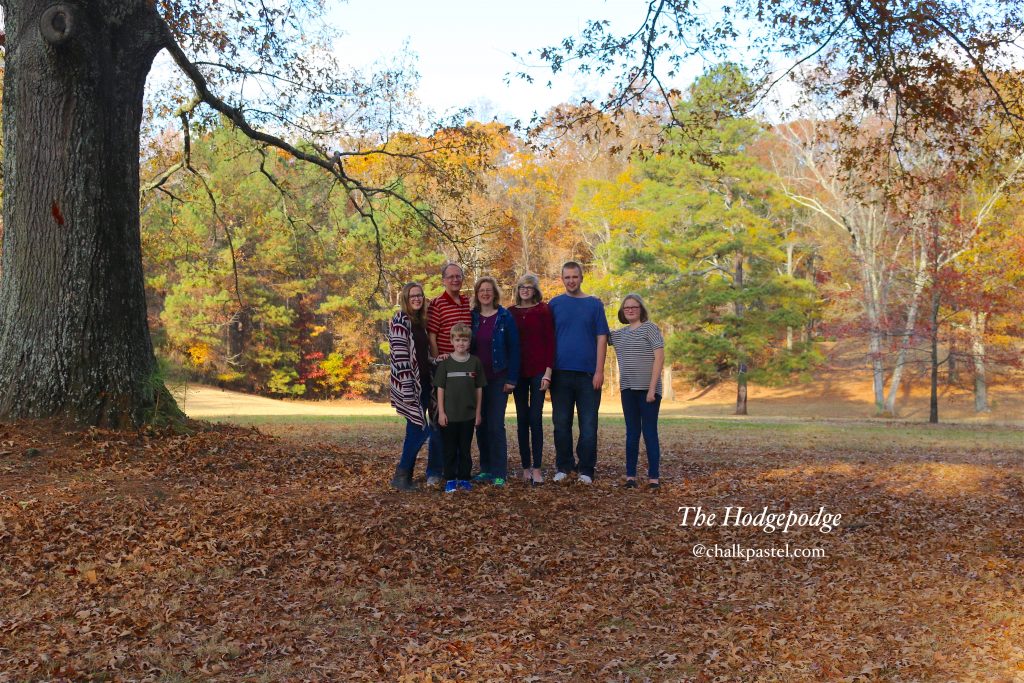 Because You ARE an Artist!
Save
Save
Save
Save
Save
Save
Save
Save