You ARE an Artist! Clubhouse Membership
From: $30.00 / month
Bring Joy Back To Your Homeschool Day!

An Easy Art Membership For Homeschool Families
Description
Where Homeschooling is:
Fun
Simple
Budget Friendly

Tell Me If This Sounds Familiar…
Going cross-eyed just trying to piece together your next art project.
Feeling overwhelmed by the gazillion pieces of the puzzle YOU need to coordinate.
All the while feeling as if you're behind.
What If Homeschooling Could Be Easy Without Fitting One More Thing Into Your Day?
Forget everything you think you need to have in place for your homeschool art projects
You do not need to fit it all in.
You ARE an ARTiST Membership is a place to create conversations and creativity in the spaces you are already working. The lessons work with you, not add to your workload.
There is more than one way to do history, science, languages arts.
Art lessons create opportunities for children to add to the basics of their education. Art can take what is sometimes boring and bring it to life for a child.
It is not another expensive add on to the budget.
The monthly membership is an affordable option for anyone wanting to introduce their child to art and it blends with any basic curriculum.
How do I know? Because I've lived it.
It's why I've created:
You ARE an ARTiST Clubhouse
An Easy Art Membership For Homeschool Families Wanting To Bring the Joy Back To Their School Day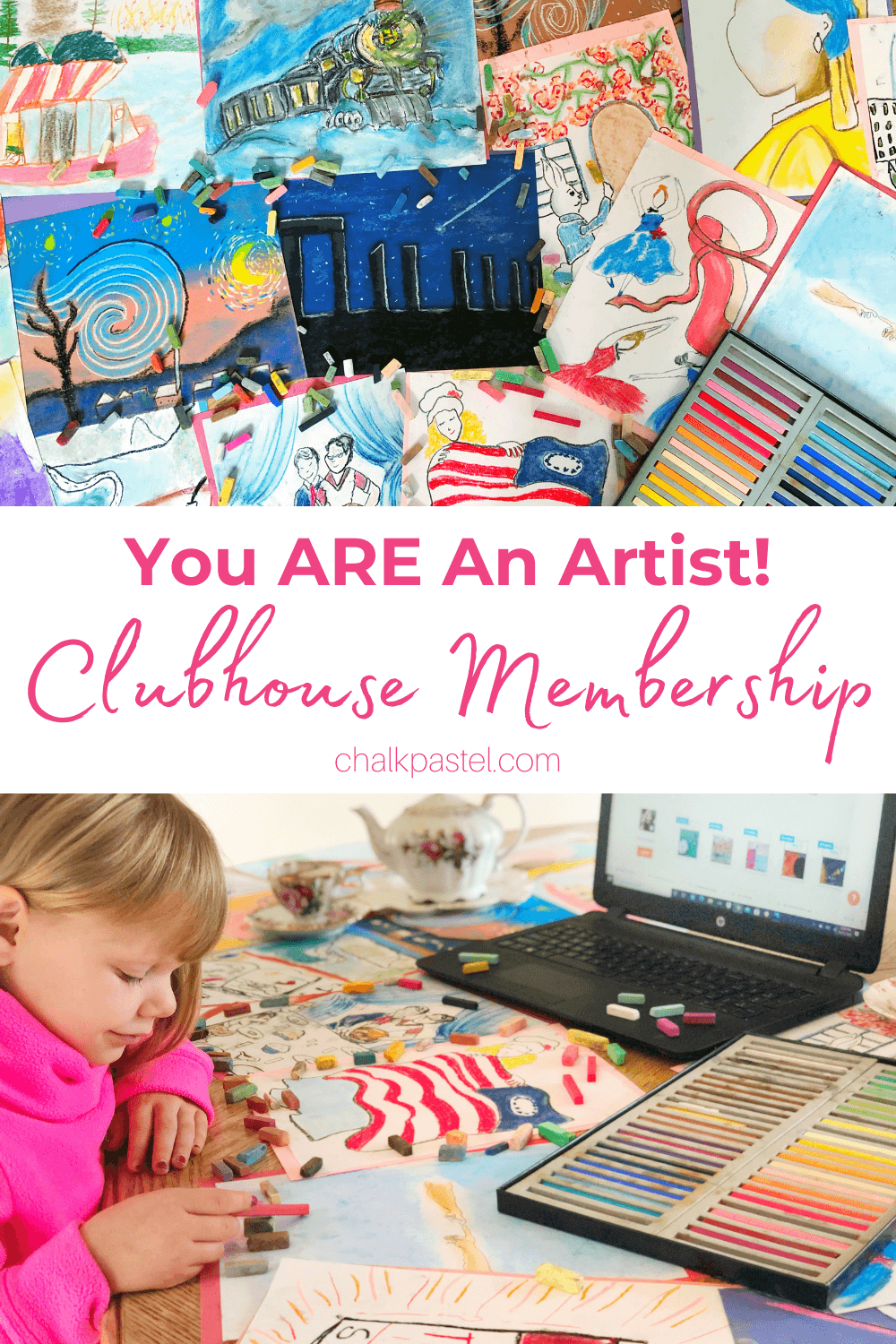 "This is the quietest my kids have been all day! They concentrated on their American history chalk pastel pieces. I love this program! It allows me to intentionally include art with our studies yet frees me up from being the teacher!" – Maureen Spell
Inside the Clubhouse, you'll receive: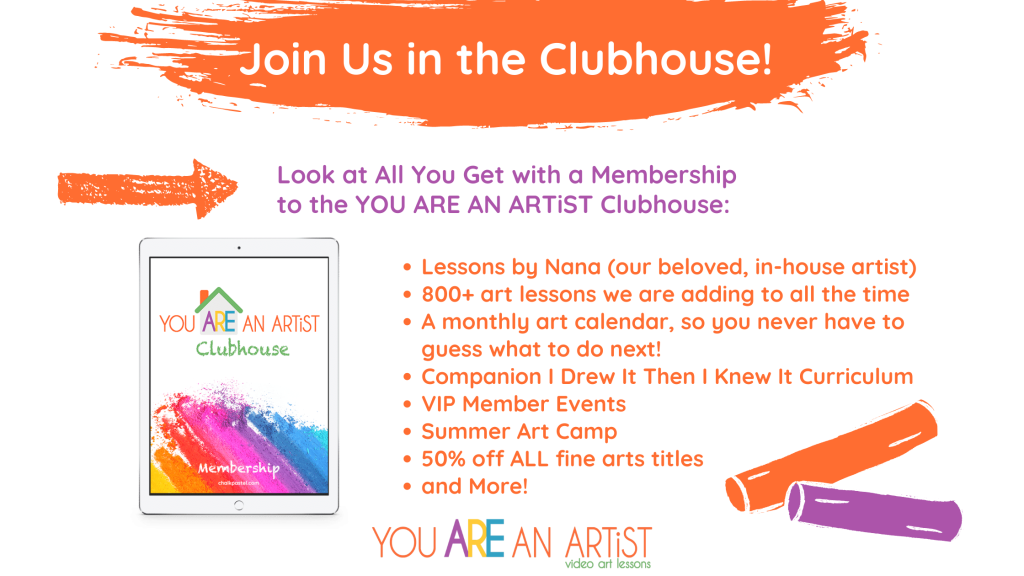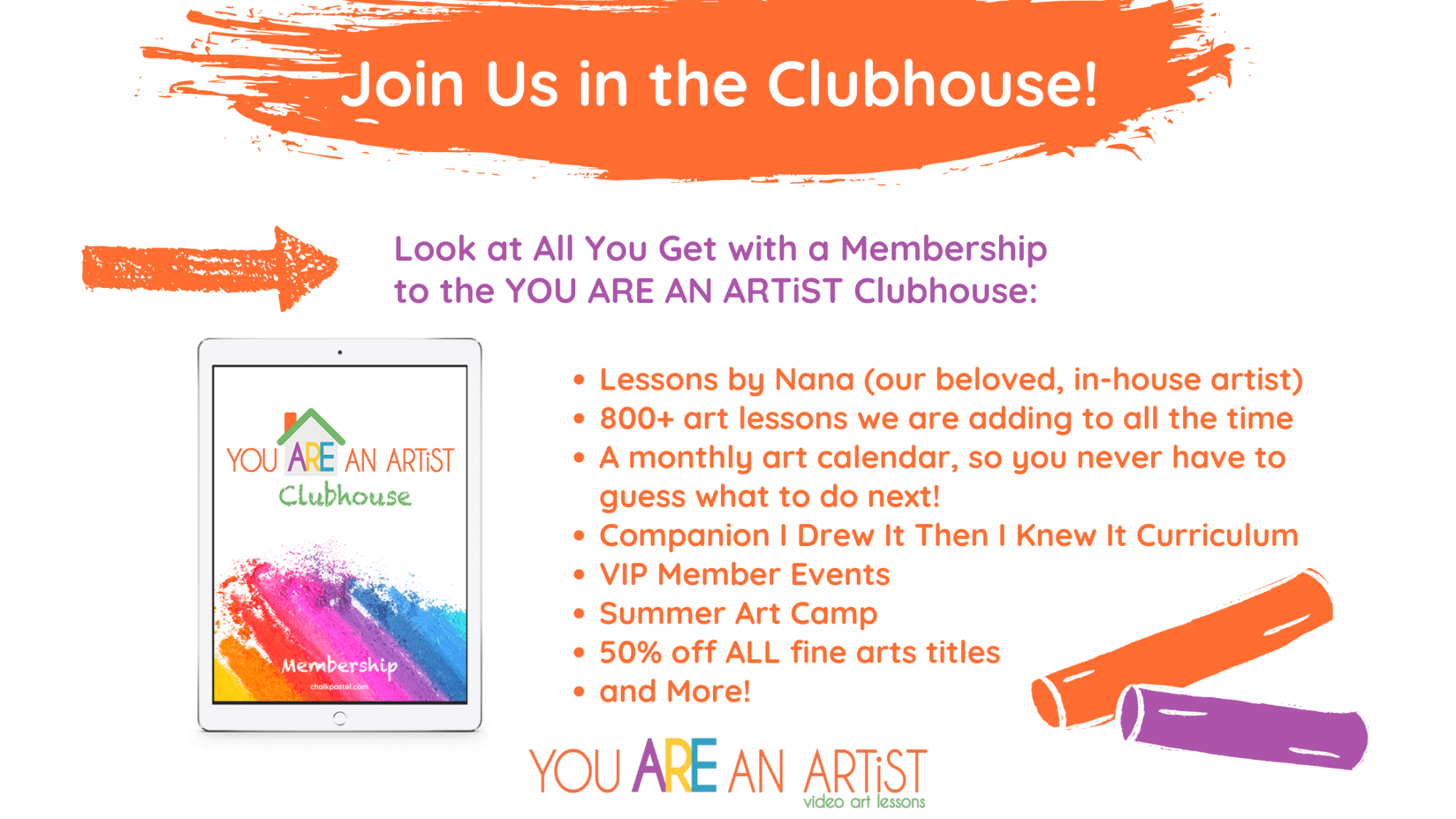 All you need is a starter set of chalk pastels, construction paper and access to the membership.
That's all! No expensive, intimidating list of art supplies.
*Clubhouse membership is designed for use by one family. Please contact us about co-op pricing.
Why should you trust me to guide you in your homeschool journey?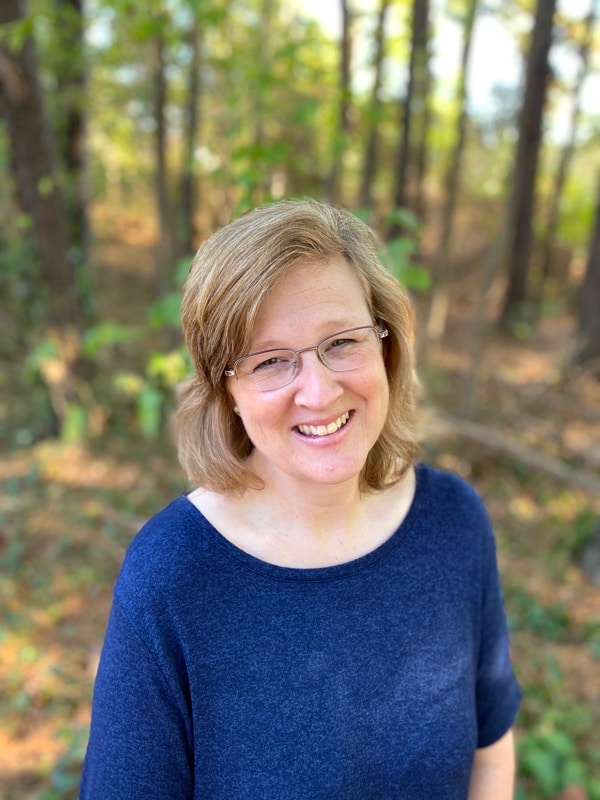 Hey, I'm Tricia,
Mama of 5 children. I remember the days of wading through science and reading, wishing there was a way to make the lessons come to life. Some days I dreaded sitting at the table where everyone's eyes would glaze over, especially mine.
One snowy day, my mom, (Nana) came over to help entertain the children. She pulled out her chalk pastels and my children became immersed in the world of art. I quickly took some pictures and put them up on my homeschool blog.
It wasn't long before many moms like you were begging for more projects that were easy to follow.
What started to ease the boredom, quickly grew into a YouTube channel, a larger blog following, and what you see today as the chalk pastel membership.
Today, I fight hard for parents to realize they don't have to fit it all in. I'm fighting for your family to take a deep breath and turn those hard, boring homeschool days into memories to last a lifetime.
Now it's your turn. Imagine: 
Being excited about the different ways your children can learn.
Laughing and making memories that last.
Experiencing the world yourself in a new way – alongside your children.
Being confident in your ability to find your unique child's love for learning.
Knowing how to spice up the basics of your existing homeschool curriculum.
"We've quickly learned how 10-15 minutes of art every day can be the perfect "break" in the day. One of the biggest holes in our homeschool had been art, and now, thanks to Nana and Chalkpastel.com, I don't have to worry about it! – Crystal R.
"I love that my kids from preschool to precalculus can join together painting at the kitchen table while Nana tells us that we are all artists." – Amy S
The Teacher, Master Artist Lucia Hames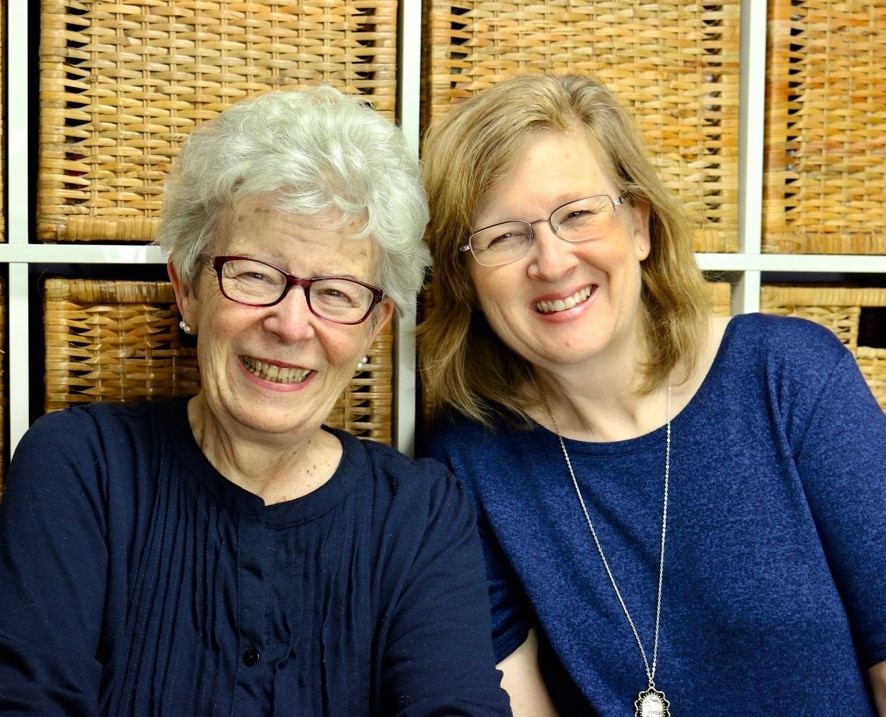 You know her as Nana! Lucia is continually learning and taking lessons herself. Her passion is to help you realize that you ARE an artist! She first shared art lessons with her five grandchildren around her daughter, Tricia's, kitchen table.
"When you have a wide age span it becomes important to find things you can all do together. Not just because it's more efficient, but because it builds up your family culture and relationships." – Amy
FAQs
1. How is You ARE An Artist different from other art programs for homeschoolers? 
We teach parents to enjoy their family time with their children
We aren't another masterclass or basic art program.
We believe you don't need multi-steps or in-depth projects to help parents and children enjoy learning.
We have years of experience in homeschooling and managing a household.
Our stories are like your stories.
2. How many art lessons are included? 
Over 800 video art lessons and 275 hours of instruction!
3. What is the difference between Complete and Simple Start membership levels?
Complete gives you access to ALL the lessons! A Simple Start Clubhouse Membership  is a partial membership which includes A Simple Start series and seasonal art courses. View the listing of all courses included in membership here.
4. What do I need to have on hand after joining the membership?
All you need is a starter set of chalk pastels, construction paper and access to the membership. That's all! No expensive, intimidating list of art supplies.
5. Do you offer co-op pricing or multi-family pricing?
Contact us for more information regarding this. You can do via the chat box with the orange question mark or please see our You ARE an Artist Co-Op Program
Dear homeschool mama, 
Stop wasting time trying to piece together another art program for your children. Join today to get access to a program that not only teaches fun art lessons, but also teaches children the art of play. We believe children's exploration of fun helps them learn.
Give your family the gift and opportunity to enjoy homeschooling again.


What Others Are Saying
"In some ways it's like watching Bob Ross, just for kids!" – Dawn Peluso
"Chalk pastels and kids go together like lightning bugs and a warm summer evening. Trust me, they are a perfectly glorious pairing. I had no idea what we were missing…" – Erin Vincent
"From age 30(+ a few) down to my newly 4yo, our entire household is enjoying chalk pastels. It's the first time in my life I've ever considered that I might fit the "you ARE an artist" tagline! I'm so thankful for having found you for my kids and myself!"– Maria Toomey
"Oh mama, I never thought I could love art more! But, now I do!" Smiley, my little Bob Ross-wanna be, after our first lesson with Chalk Pastels: Art at the Beach. All the boys (3,6,8,12,14) were able to do this homeschool art lesson together. This homeschool mama is thrilled! We all had such fun working on this project and can't wait to do another tomorrow." – Amy Milcic
"My 7 year old, perfectionist son, who has been struggling with anxiety, LOVES doing art lessons with Nana. He feels so proud when he finishes a painting. It is truly the best "therapy" for his mind. Every child should have Nana in their life!" Amanda G.