Art For Your Homeschool That Makes Learning Fun
Bring Joy To Your Homeschool Day with Family-Style Learning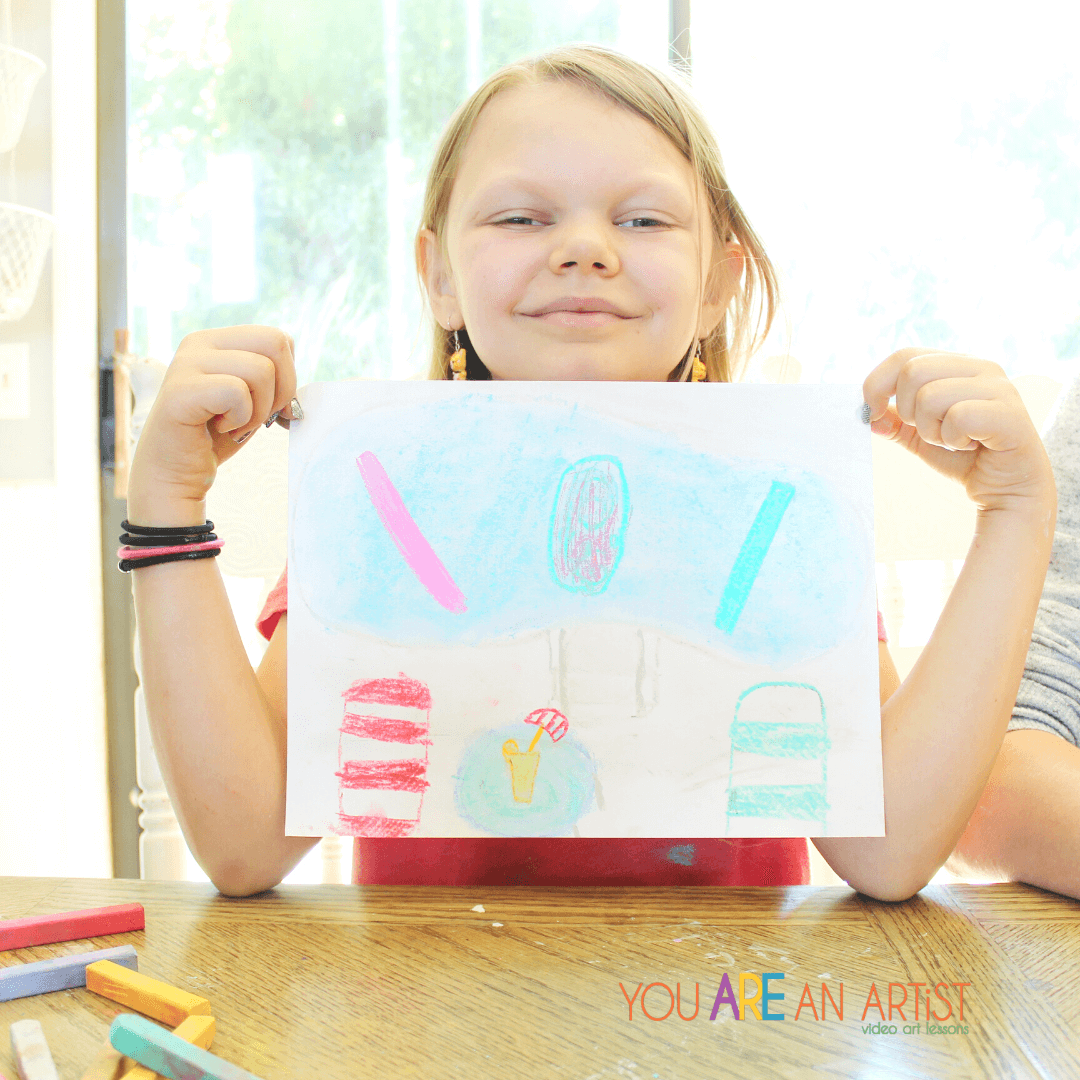 Simple for Mom. Engaging for Kids.
You've tried another art curriculum before and then got overwhelmed with the amount of art supplies needed.
You've tried water coloring, looking through sketchbooks, and maybe some Charlotte Mason-style artwork. But none of it feels fun.
Imagine your art lessons fitting in with subjects that you were already doing, instead of adding another subject or running to the store for more art supplies.
Helping Homeschool Families Discover The Power Of Art Since 2010!
Captivating and Fun
Get a deep and wide variety of lessons so your children are never bored. All you need are chalk pastels and paper. No extra mess or materials.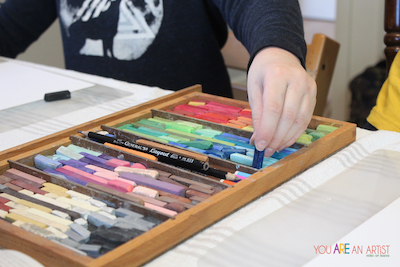 Multi-sensory
Lessons are all multi-sensory and STEAM-based to help meet the needs of different learning styles in your home.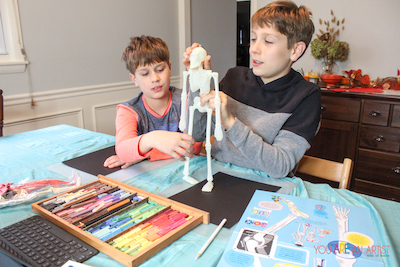 Integrated
Lessons cap what you're already learning which adds to deeper family discussions. Incorporate history, science, literature, and more.
"…my kids are quite smitten with Nana and chalk pastels, both!
One of my twins asks to do them about 10,000 times a day"
Sarah Mackenzie, Read Aloud Revival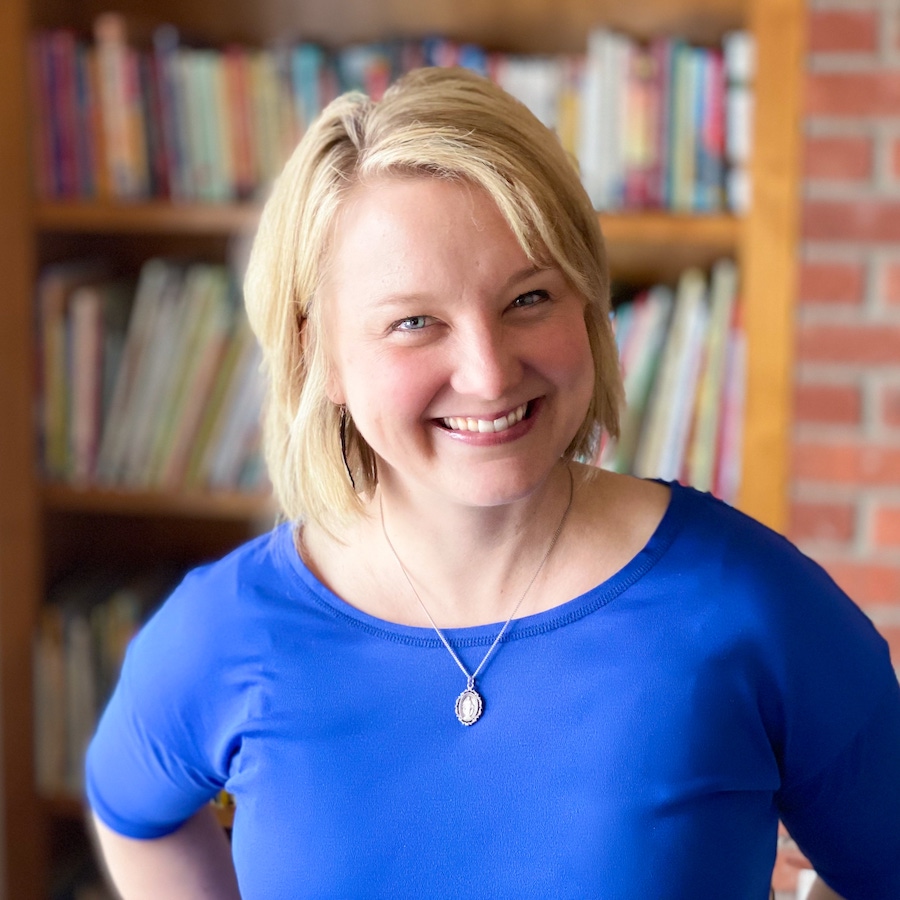 How It Works
Step one
Choose Your Option
Starting at $30/month. The Clubhouse is great for any age, while the Fine Arts classes are great for upper-grade levels.
Step Two
Pick Your Art Lesson
Lessons are sorted by subject. They are short enough that any age can engage, while in-depth enough that children retain more than an art lesson.
Step Three
Become An Artist
Get access to all lessons once inside. Then watch your child's confidence in art build and his love for art blossom, all while having fun.
select the membership right for you
Choose Your Own Adventure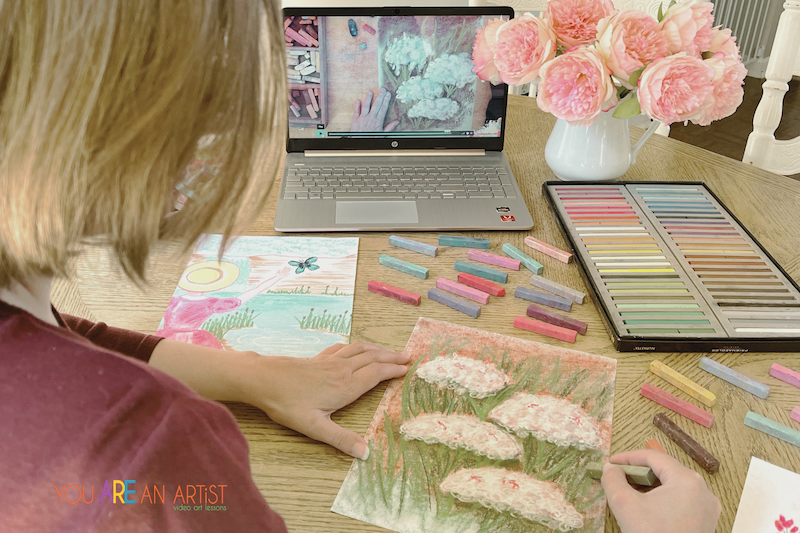 Clubhouse Membership
Video art lessons
Geared toward any grade level
Open and go PDF for independent learning
Links to deeper studies on subjects in: Poetry, Literature, Science, History, Bible, Nature Studies, Seasonal, Geography, STEAM, and more
Integrated lessons use art as a foundation for learning
Suitable for family style learning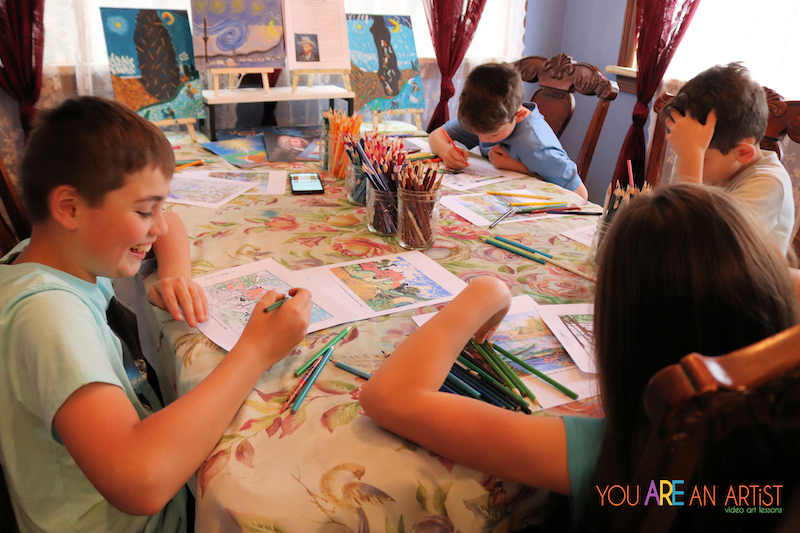 Fine Arts Membership
Video art lessons
Geared toward high school
Open and go PDF for independent learning
Links to deeper studies on the subjects in:  Art and music appreciation, Famous artists and composers, History, Geography, Cartography, Science, STEAM, Literature, poetry, and more
Qualifies for credit on high school transcripts
Engaging and deeper lessons for older learners
"Nana teaches in a way that invites your children to the table in a Mr. Rogers environment. She invites you into her way of seeing the world. And that is so beautiful."
"Before Nana, I wasn't an artist. I didn't know what I was doing or how to draw or paint. It was so overwhelming that I didn't even try. But now I am an artist!"
"We love the simple weekly lesson plans and suggestions for art appreciation & music books, internet links, and podcasts."
Join over 21,000 You ARE an ARTiST homeschool families growing a love of art with Nana!
Stop sifting through endless art programs that take up so much time and bombard you with an endless and expensive art supply list. Inside you'll get fun art lessons that also encourage the art of play.