We love when artists gather around and enjoy Nana's video art lessons! And because we love to see smiles spread on faces gathered around the table, we have a You ARE an Artist Co-op program just for co-ops and groups.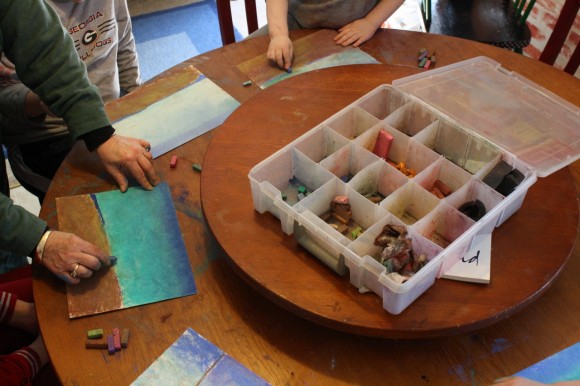 The best value for co-ops is our You ARE an Artist Clubhouse Membership. We ask that each family participating in a co-op class or event purchase a membership for the length of time needed to participate in co-op class. Choose from monthly, quarterly or annual membership.
Doing a seasonal study? Our You ARE an Artist Clubhouse Membership would best suit your group. Studying American History? Choose the American History subscription for only $20 a month! Need access to Nana's maps, composers, famous artists, hymns and presidents? The Complete Clubhouse is what you will need. Each of these options offer a low, monthly subscription fee. Sign up for membership and send your co-op families to our You ARE an Artist Clubhouse membership.
Complete Artist Clubhouse. This membership option gives you endless access to the ENTIRE library of courses we offer in our shop plus the ongoing series of new lessons. That means ALL I Drew It Then I Knew It history courses + Presidents, Maps, Hymns and Famous Artists series + bonuses + community AND the basic membership. Complete Clubhouse is a $4,500 value+!
Simple Start Artist Clubhouse membership offers you access to the lesson library including A Simple Start, Seasonal & Holiday, Nature, Preschool, Acrylics, ebooks + Science + Hymns series + bonuses + community. *Excludes I Drew It Then I Knew It History series.
History Monthly Subscription allows you to choose one of four eras of history to complement your learning. Choose from Ancients, Middle Ages, American History or Modern.
Find a LISTING OF ALL COURSES HERE.
If you have an questions at all, simply send us an email at Coop @ chalkpastel.com and we will be happy to help.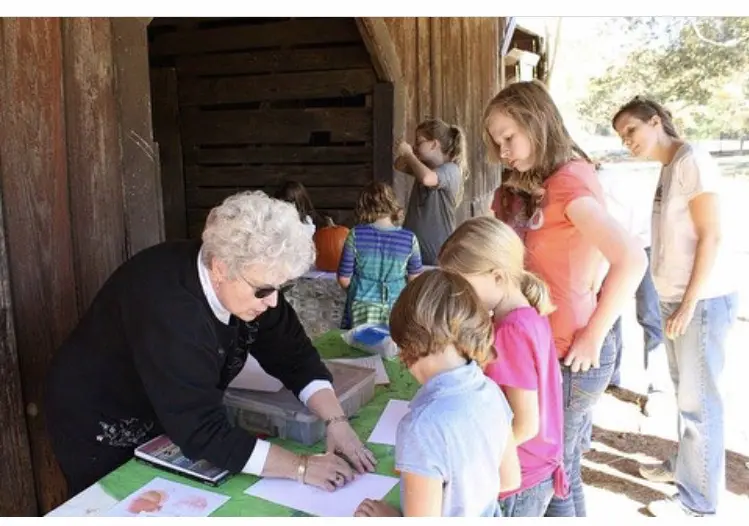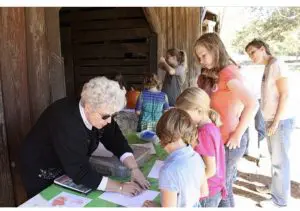 Nana teaching a homeschool group in 2010. Now she can teach even more with her online video art lessons! "My very FIRST lesson to the public! My hair wasn't even all white yet! Oh how I LOVE TO TEACH!!" ❤️Nana

Courtney at Grace Grow Edify shared some great examples of how her co-op used our Fall Video Art Course, including set up and the few supplies.
Easy Art Workshops for Your Homeschool Group
How to Organize a Homeschool Co-Op Art Workshop with Chalk Pastels.
"…the kids have been LOVING it!!!! From the youngest to the oldest, to the ones that really aren't  into art, this class has been wonderful.  Thank you so much for providing this resource for homeschooling families."– Sara Srubar
Thank you for building a love of art!
Tricia, Nana and the You ARE an ARTiST Team