Nana's I Drew It Then I Knew It Clubhouse series uses art to reinforce history, science and so much of what you are already studying. As teachers, we know that art helps with understanding and recall of facts. I Drew It Then I Knew It Art Lessons help all ages to learn.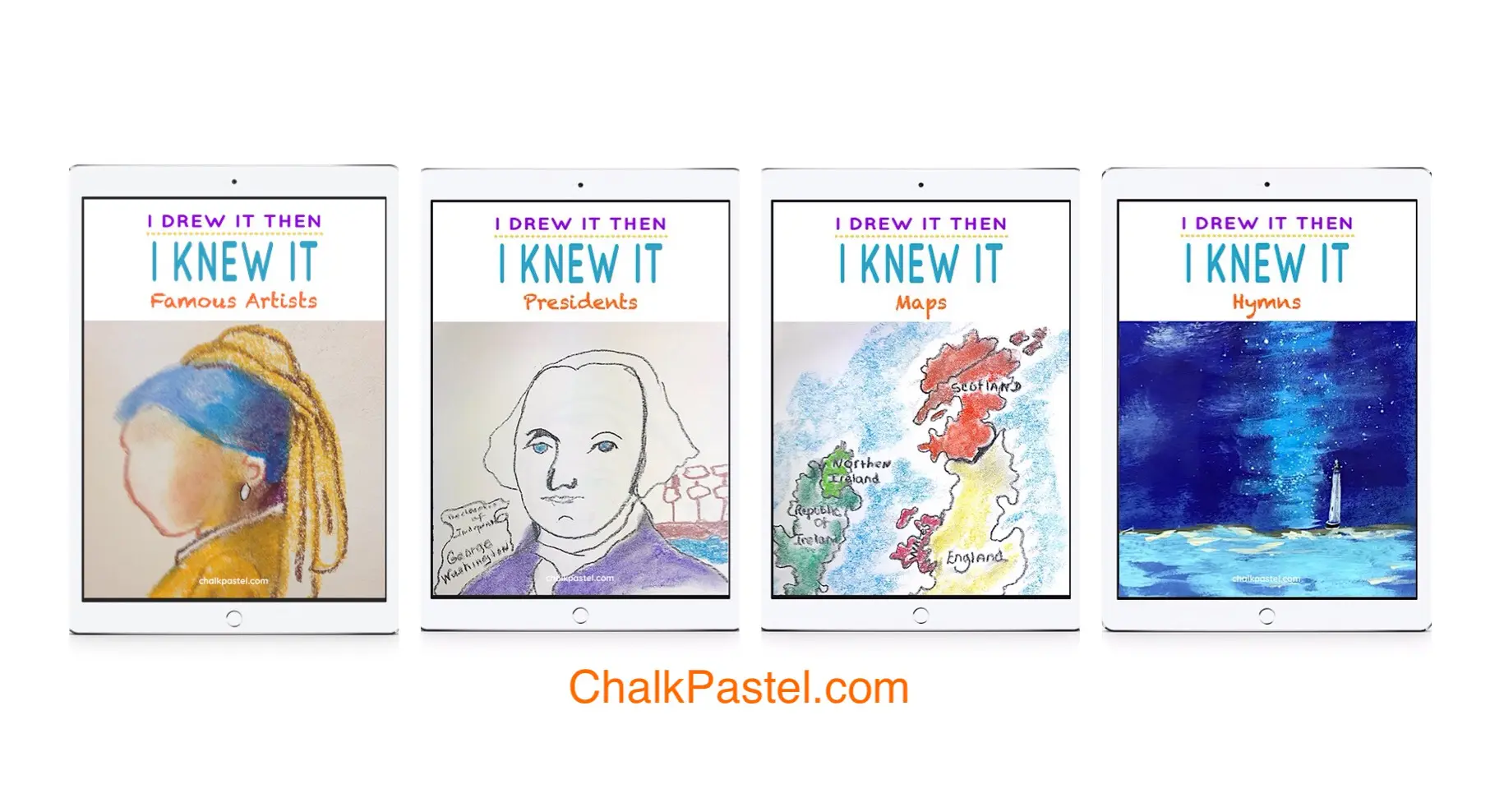 I Drew It Then I Knew It Clubhouse Series
These series are exclusive to the You ARE an Artist Clubhouse. Maps, Presidents, Famous Artists and Composers are exclusive to the Complete Clubhouse membership.
HYMNS
As you study a favorite hymn, paint with either chalk pastels or acrylics what you might imagine this hymn means. Nana's hymns video art lessons are a perfect complement to a hymn memorization study! Find the
listing of hymns here
.
MAPS
If you can visualize a 4th-grade Nana from years ago, come sit next to her and see how much fun maps and geography are! I can show you how to outline the contours of continents and islands and you will say, "I Drew It, Then I Knew It!" It really is fun and you will be surprised at how much you learn! Find the
listing of maps here
.
PRESIDENTS
There have been 45 men to hold the office of United States President. There are those that are not familiar to us at all. We will be detectives and find out interesting and maybe even surprising facts about these men! We are going to draw each President, chat about him and you will be able to sit down at dinner and tell your family presidential facts. Did you know that President James Madison was only 5'3" tall?
FAMOUS ARTISTS
Vermeer, Warhol, Grandma Moses, Degas…Wow! These folks are artists that we might have heard of and they were REAL people. These artists became famous because of their skills as an artist! Come along through history and let's use our pastels to see how they might have seen a girl with a pearl earring or even a famous tomato soup can! Find the listing of
famous artists here
.
COMPOSERS
Join the You ARE an Artist Clubhouse today!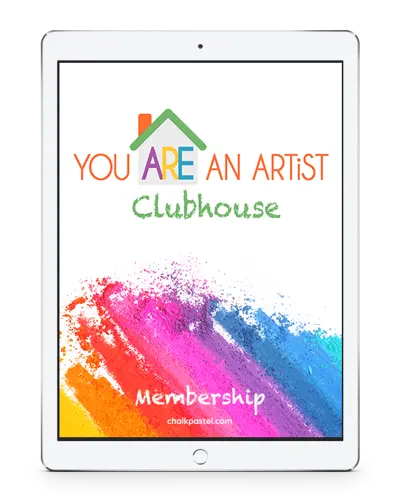 You can see how Nana's courses match your learning with our free curriculum match up guides.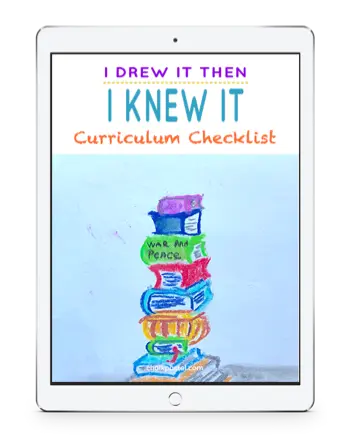 I Drew It Then I Knew It Complete Listing
Find a complete listing of all of Nana's I Drew It Then I Knew It video art lessons here.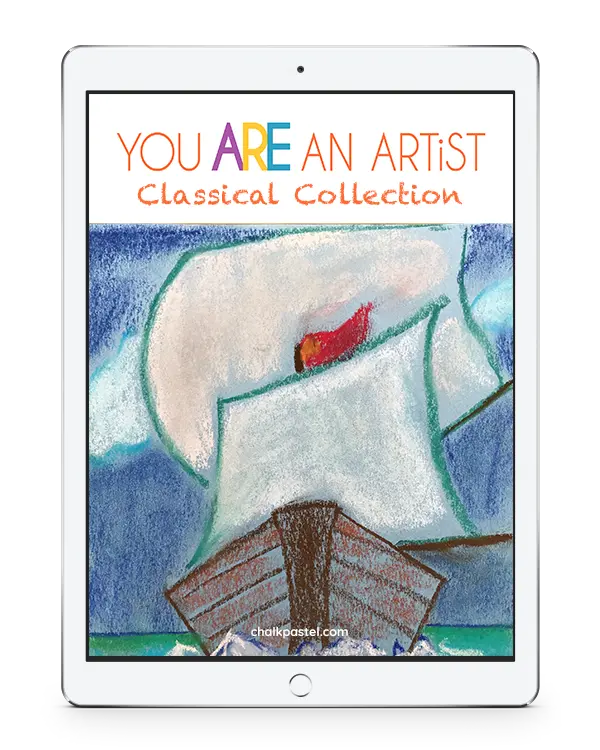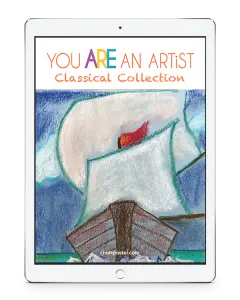 Browse our I Drew It Then I Knew It art lessons:
All glory and honor go to our God!