Nana's grandson, Graham Hodges, introduces the Hebrew word, the meaning of the word and its pronunciation. Then, Nana teaches you an art lesson on the Hebrew word.
Enjoy from the comfort of your home at your convenience and on your schedule.
Why would you want A Simple Start in Hebrew Video Lessons? You might:
have a love of Biblical history
have a curiosity about the Hebrew language
want to learn the Biblical perspective on common Christian words like faith, prayer and peace
ALL you need to get started! No long, intimidating list. Just…
Chalk pastels — available online or from any art store for less than $10 for a starter set
Paper — copy or computer paper you have on hand and a pack of construction paper will get you started
A Simple Start in Hebrew for What Ages?
A Simple Start in Hebrew is truly for all ages because it is just that. A simple start. No prior skill level necessary. Adults will enjoy these tutorials as well. Because art and language are for everyone!
Chalk pastels are a unique art medium. Younger artists find chalk familiar and fun. Budding artists that are upper elementary aged and older, find such freedom in independent time with chalk tutorials and creating what they please. Artists with much more practice still find chalk pastels challenging because of all the layering and 'painting of light' they can do. The possibilities are endless.
What is included in the course?
Step-by-step instructions
Techniques encourage both new artists and challenge more advanced ones
Independent learning for older students
Option to join You ARE an Artist Facebook group for sharing art work and asking questions.
How to view the course?
Each lesson includes an overhead view of Nana leading you through, step-by-step.
View each lesson on any digital device.
Once purchased, you have lifetime access to the course.
The Art Teacher, Master Artist Lucia Hames
Also known as Nana, Lucia is continually learning and taking lessons herself. Her passion is to help you realize that you ARE an artist! More on the teacher in Get Started in Chalk Pastel Art.
Language Entrepreneur, Graham Hodges
Graham has a passion for Biblical languages and history. He has been a student of many languages, including Hebrew, Arabic, Greek, Russian, French and Latin for more than six years.  As Multi-Media Specialist, Graham stays busy editing videos lessons and podcasts for You ARE an ARTiST. He also creates short, informational videos about ChalkPastel.com.
Enjoy a Sample Preview from A Simple Start in Hebrew Video Art Lessons
A Simple Start in Hebrew Video Art Lessons Includes:
Day
Peace
Faith
Hallelujah
Prayer
Israel
Commandment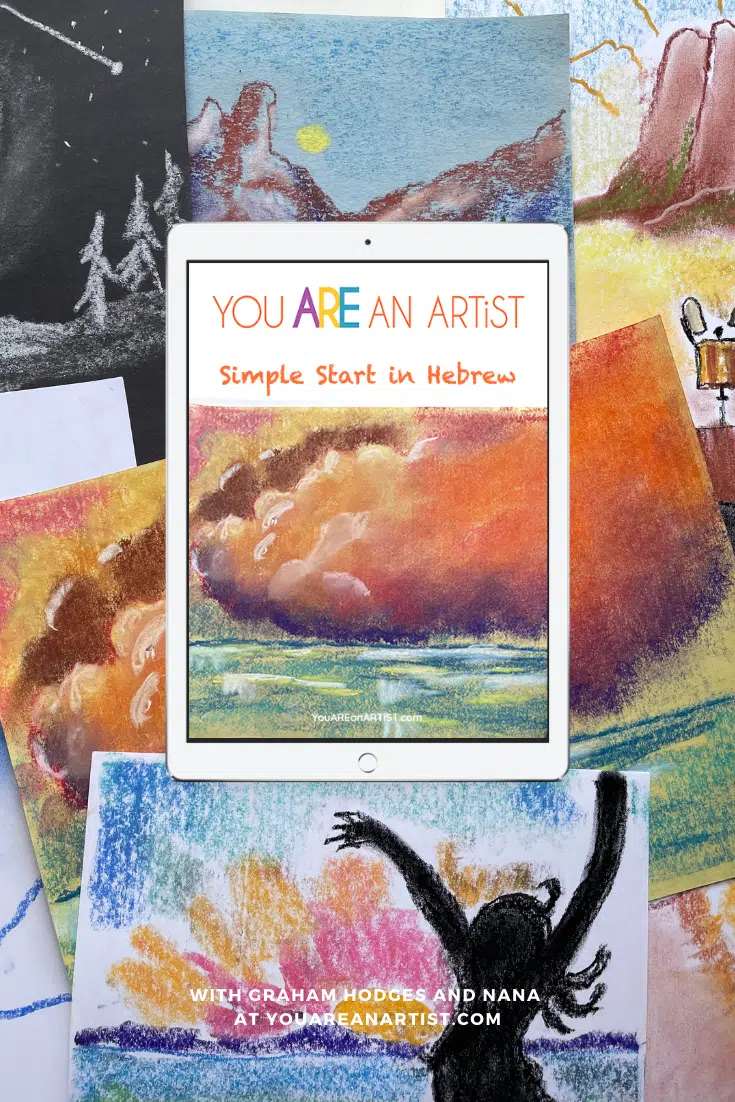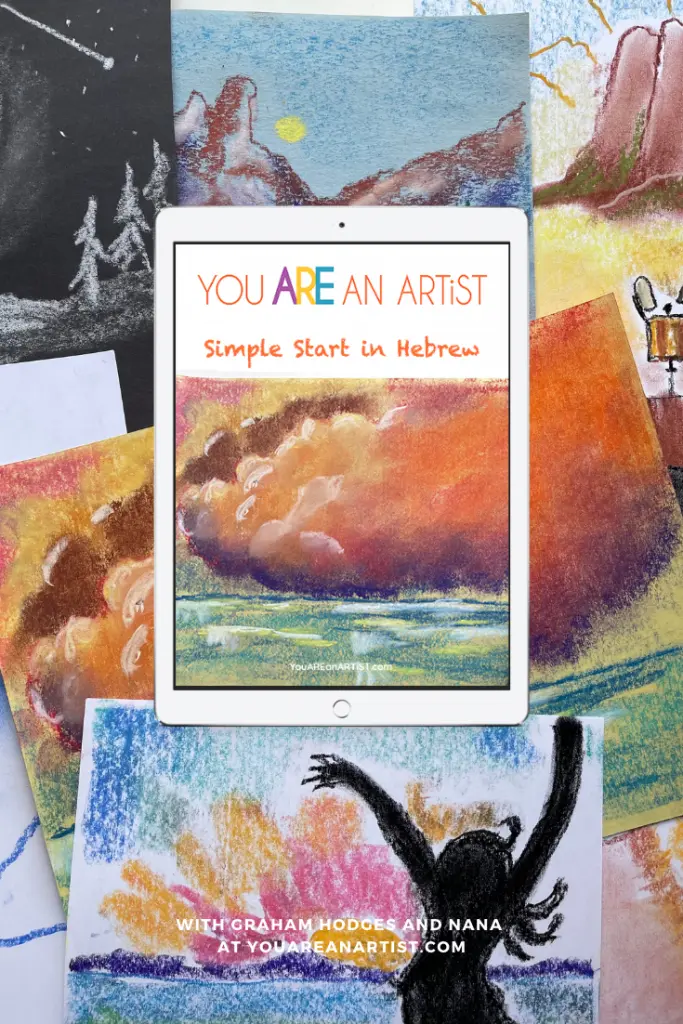 Bonus for You ARE an ARTiST Clubhouse members! I Drew It Then I Knew It A Simple Start in Hebrew Companion Workbook.