A Simple Start in Sewing Video Lessons
$50.00
What is sewing? Who can sew? Why would you want to sew? How can you make a simple start in sewing? We begin with a simple start… because anyone can sew.
Description
Teacher Amy Waters (Ms. Amy) walks you and your artists through A Simple Start in Sewing Video Lessons.
Enjoy from the comfort of your home at your convenience and on your schedule.
Why would you want A Simple Start in Sewing Video Lessons? You might:
have a love or curiosity for sewing
want to save money
reuse or recycle something
desire to be a good steward of the resources God has provided
want to learn the Biblical perspective on sewing
ALL you need to get started! No long, intimidating list. Just…
Thread, needle, scissors, buttons
Various materials – each video will list the very few supplies you will need for the project. Variety of fabrics you like. Often you will use something you have on hand.
Loom, loops and hook for weaving
A Simple Start in Sewing for What Ages?
Sewing is truly for children as young as can hold a needle and thread. No prior skill level necessary. The possibilities are endless. Adults will enjoy these tutorials as well. Because sewing is for everyone!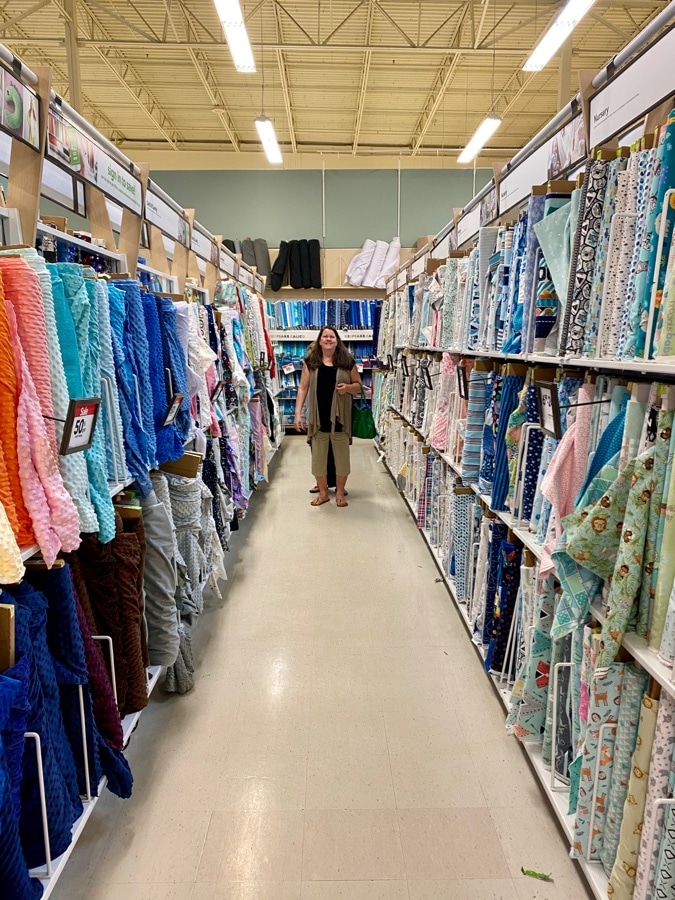 What is included in the course?
Step-by-step instructions
Techniques encourage new students
Independent learning for older students
Option to join You ARE an Artist Facebook group for sharing your creations and asking questions.
How to view A Simple Start in Sewing?
Each lesson includes an overhead view of Ms. Amy leading you through, step-by-step.
View each lesson on any digital device.
Once purchased, you have lifetime access to the course.

The Teacher, Amy Waters
Amy learned her sewing skills from her mother, her aunts and grandmothers. She is passionate about passing on the artistry of sewing to others. She knows that we all can sew and wants to arm students with these basic life skills. Amy homeschooled her daughter through graduation. Through the years of homeschooling she taught sewing classes from her sunny kitchen and nature classes to students in her homeschool group. Her kitchen often looks like a wedding boutique! In the past, her kitchen was regularly overtaken with costumes for homeschool drama troupe productions and today, this creative spot continues to be a center for growing talent and blessing others. She finds joy in Jesus' incredible mercy, the great outdoors and her church. Read more about Amy's background in
A Stitch in Time
.
Enjoy the Introductory Lesson for A Simple Start in Sewing
Enjoy this sample sewing lesson from Ms. Amy!

A Simple Start in Sewing Video Lessons

Intro – How to Make a Sewing Kit
How to Sew or Repair a Hem
How to Sew or Repair a Seam
How to Make a t-shirt Bag
How to Sew on a Button
How to Weave  (Make Pot Holders) and finish the sides with a chain stitch crochet
How to Make a Pillow and How to Make a Stuffed Animal
How to Make or Repair a Button Hole
Six Simple Embroidery Stitches
*This is a stand alone course and is not included in the You ARE an Artist Clubhouse membership.
Ms. Amy is a true gift to those of us who need all the help that we can get…just sewing on a button, the way to mend a rip of material on the knee of a child's jeans…she is a master teacher at these skills! And, she is dear to us all at ChalkPastel. We consider her a woman "worth far more than rubies!"
Nana