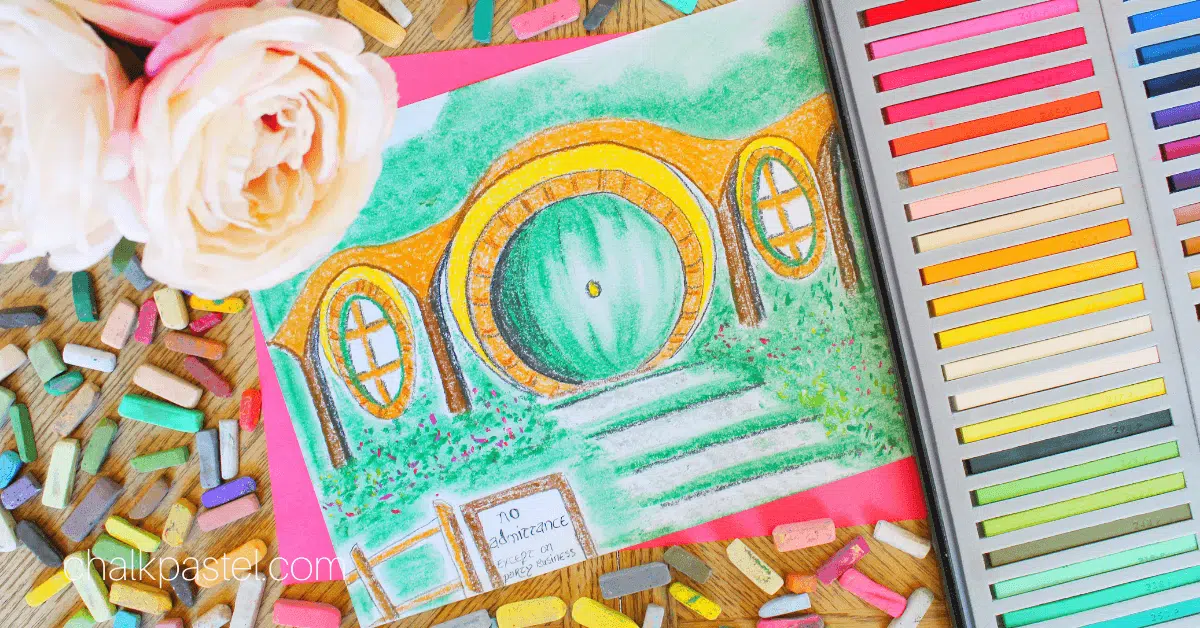 Do your kiddos love the fantasy and adventure of J. R. R. Tolkien's The Hobbit? Maybe you and your children are reading The Hobbit and you're looking for a fun hands-on activity to help celebrate the book. Then, The Hobbit art lesson with Nana and chalk pastels are for you!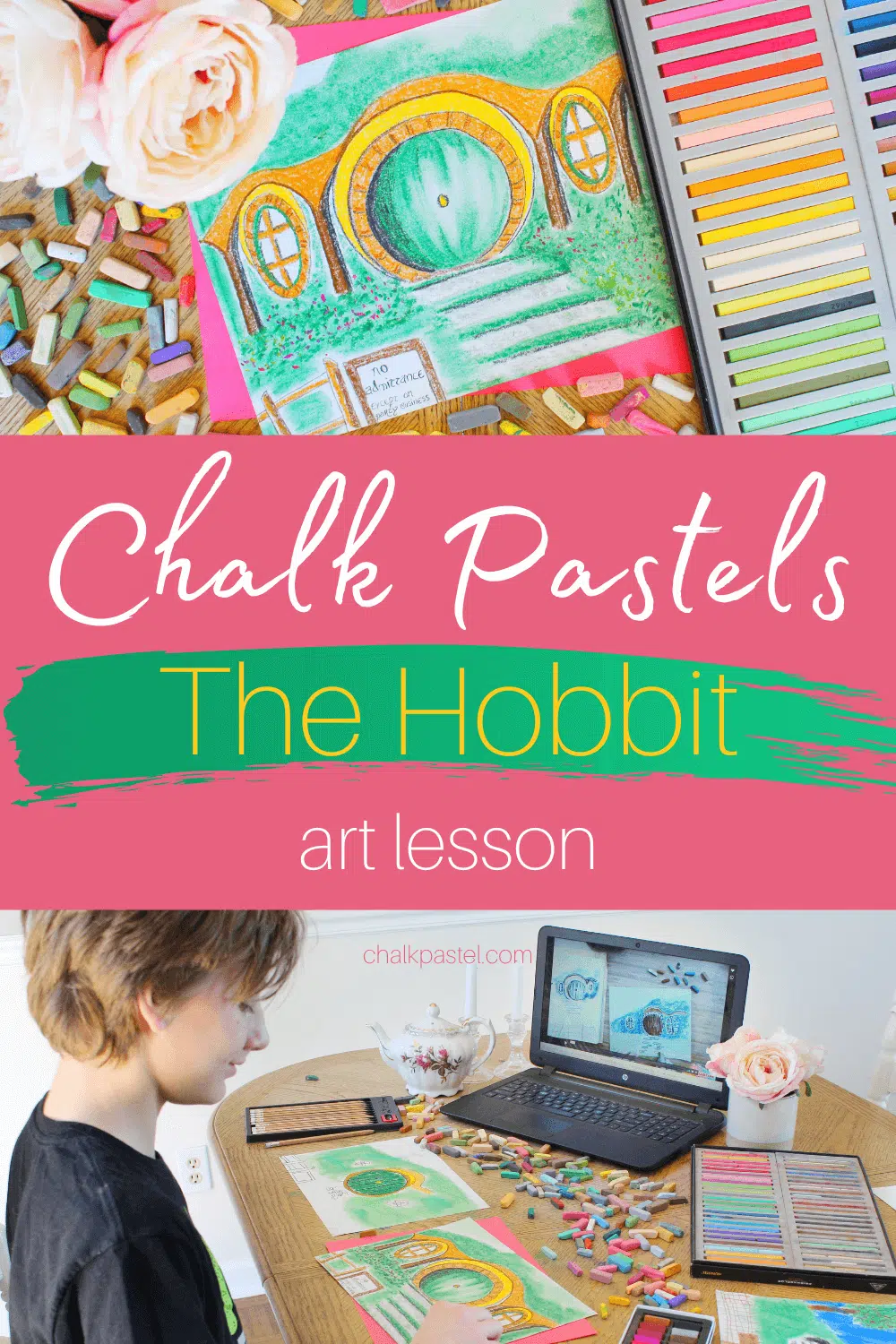 "In a hole in the ground there lived a hobbit."

J. R. R. Tolkien – The Hobbit
My son fell in love with The Hobbit when he was five years old. I have read it aloud numerous times, he listens to the audiobook regularly, and he never tires of watching the movies. Now my daughter is loving The Hobbit too!
Imagine my excitement when I discovered that Nana had a video art lesson straight from the Shire!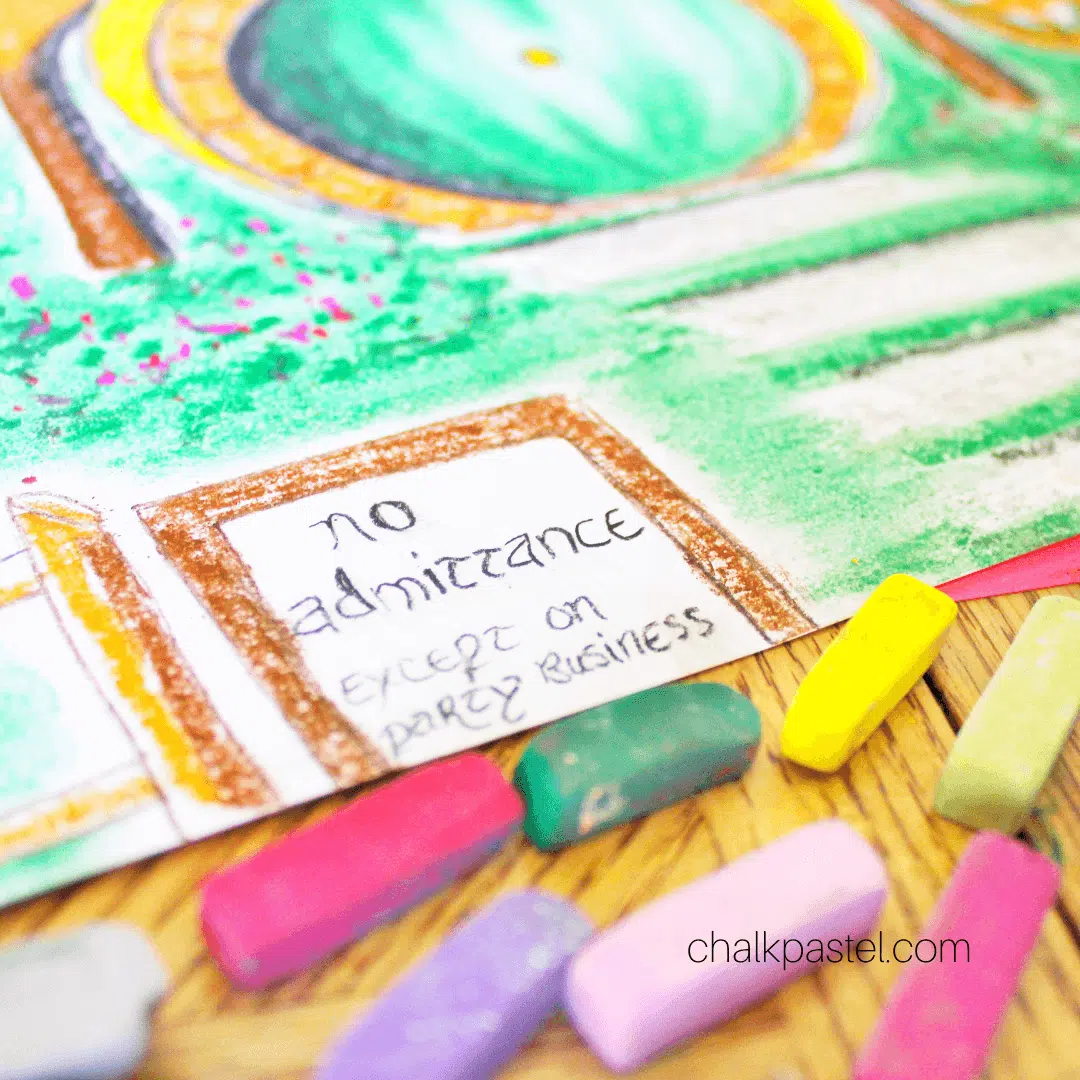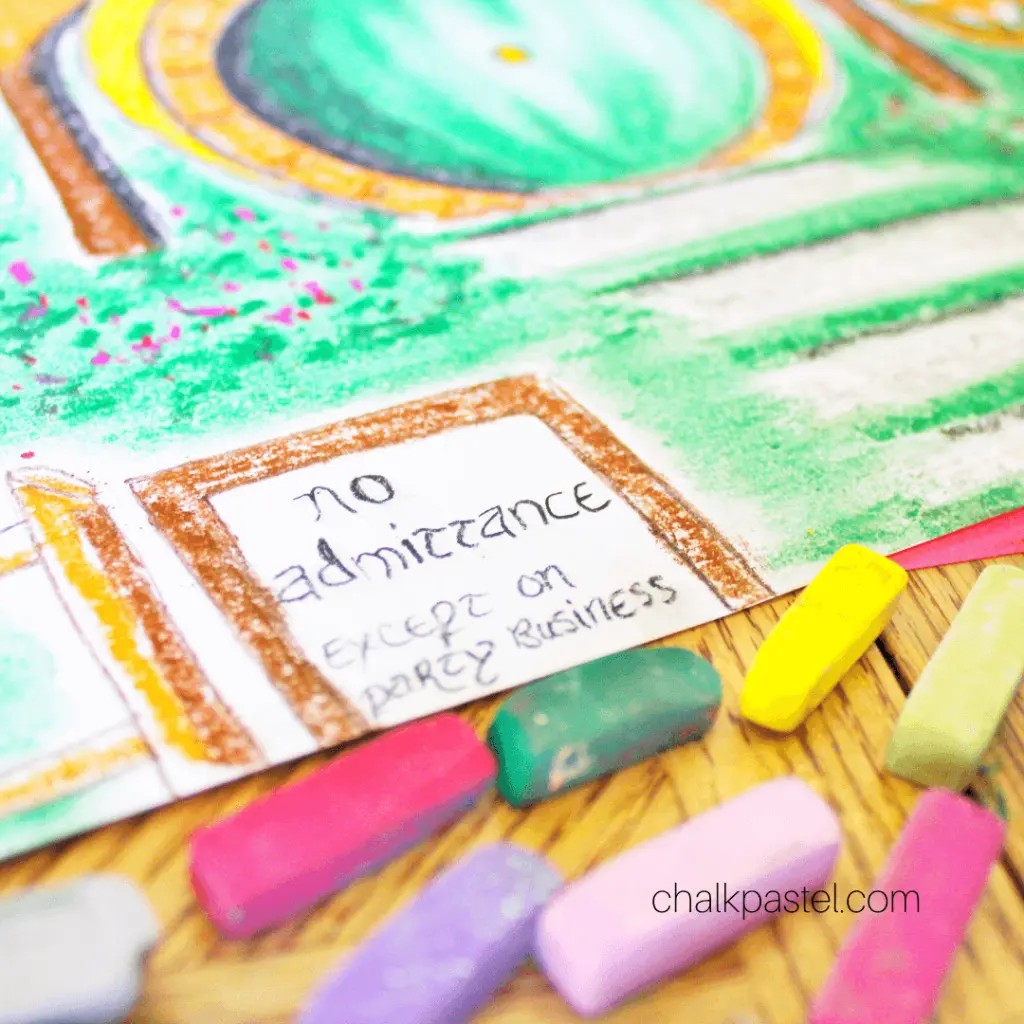 "It was a hobbit hole, and that means comfort"

J. R. R. Tolkien – The Hobbit
The kids were just as excited about The Hobbit chalk pastel lesson. My daughter even pulled out her new special chalk pastel pencils for the occasion! But seriously, you only need a cheap set of chalk pastels and a pack of construction paper to enjoy this lovely tutorial!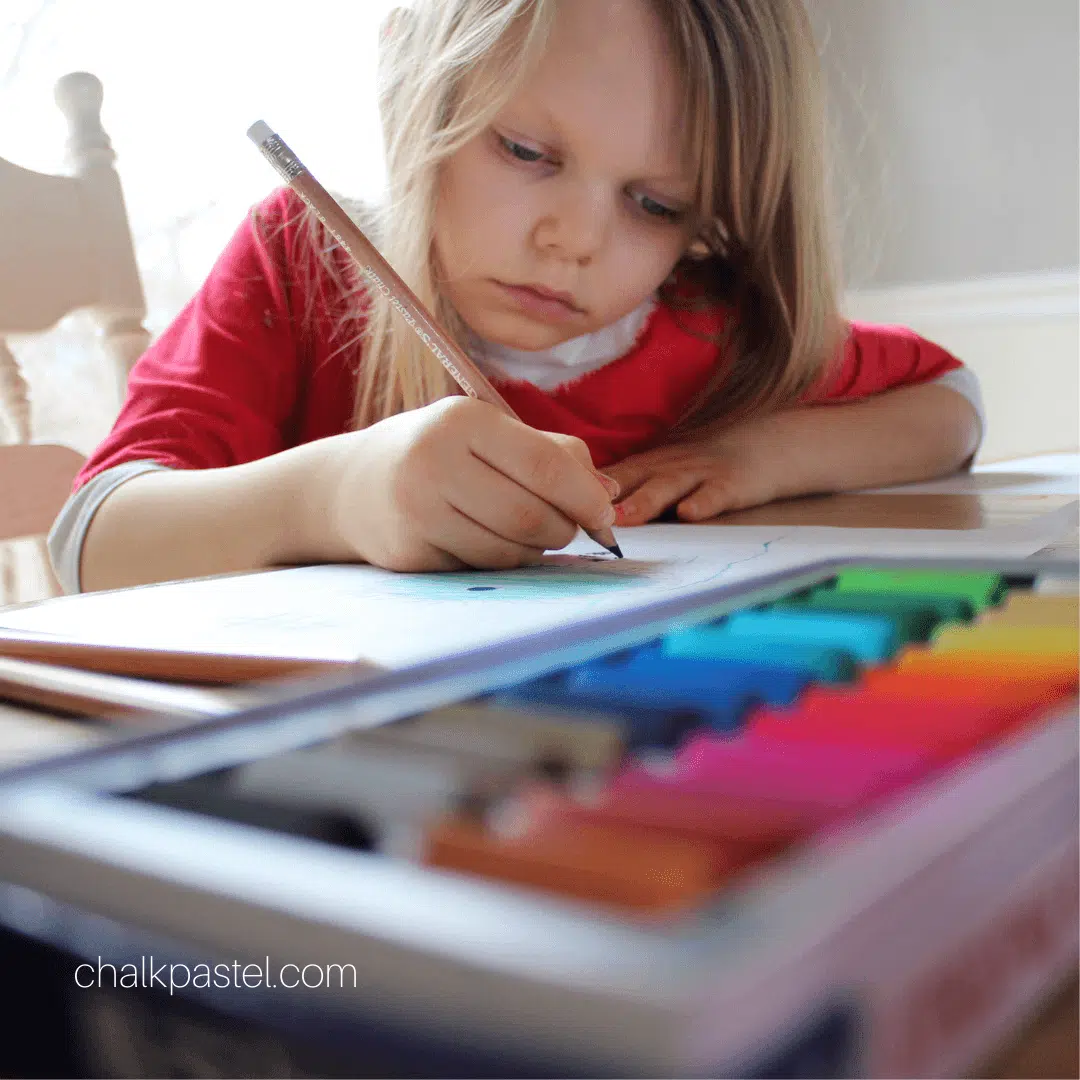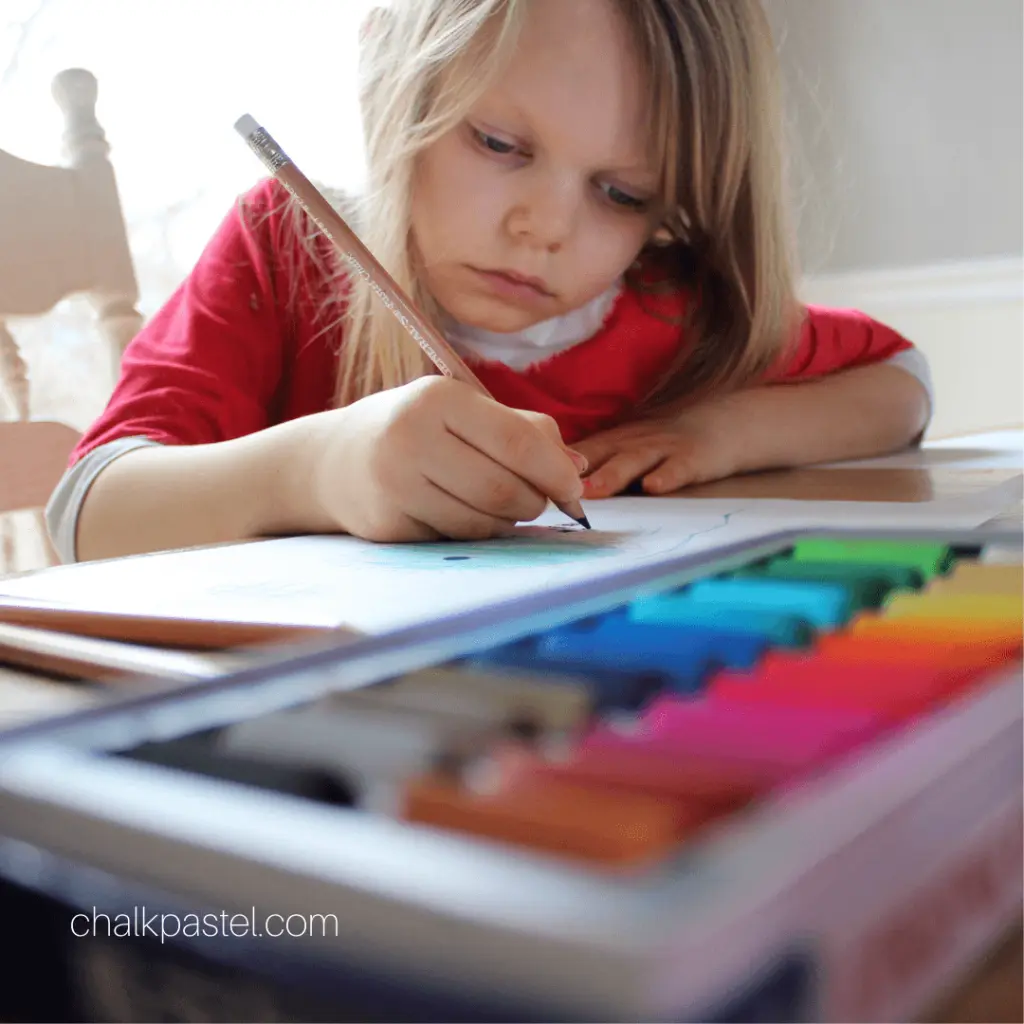 An Art Lesson Perfect for Second Breakfast
"I'm going on an adventure"

J. R. R. Tolkien – The Hobbit
The Hobbit art lesson is perfect for second breakfast, luncheon, or afternoon tea! But it's also great for pairing with the famous literature that we've read aloud time and again. The Hobbit is a fantasy classic and by reading it aloud you'll get plenty of practice at perfecting your mountain troll and goblin voices.
Part of the adventure of a great read aloud is doing the voices!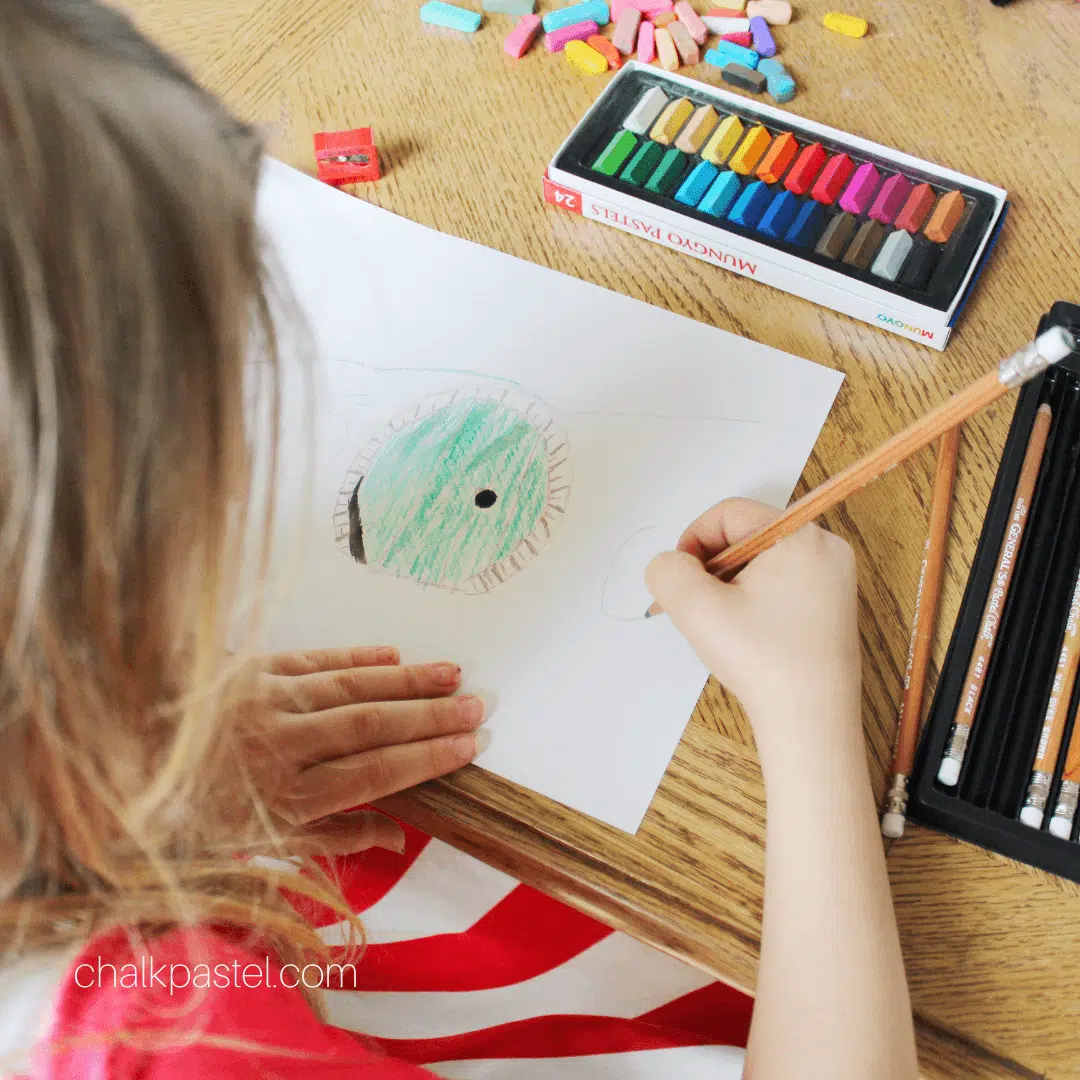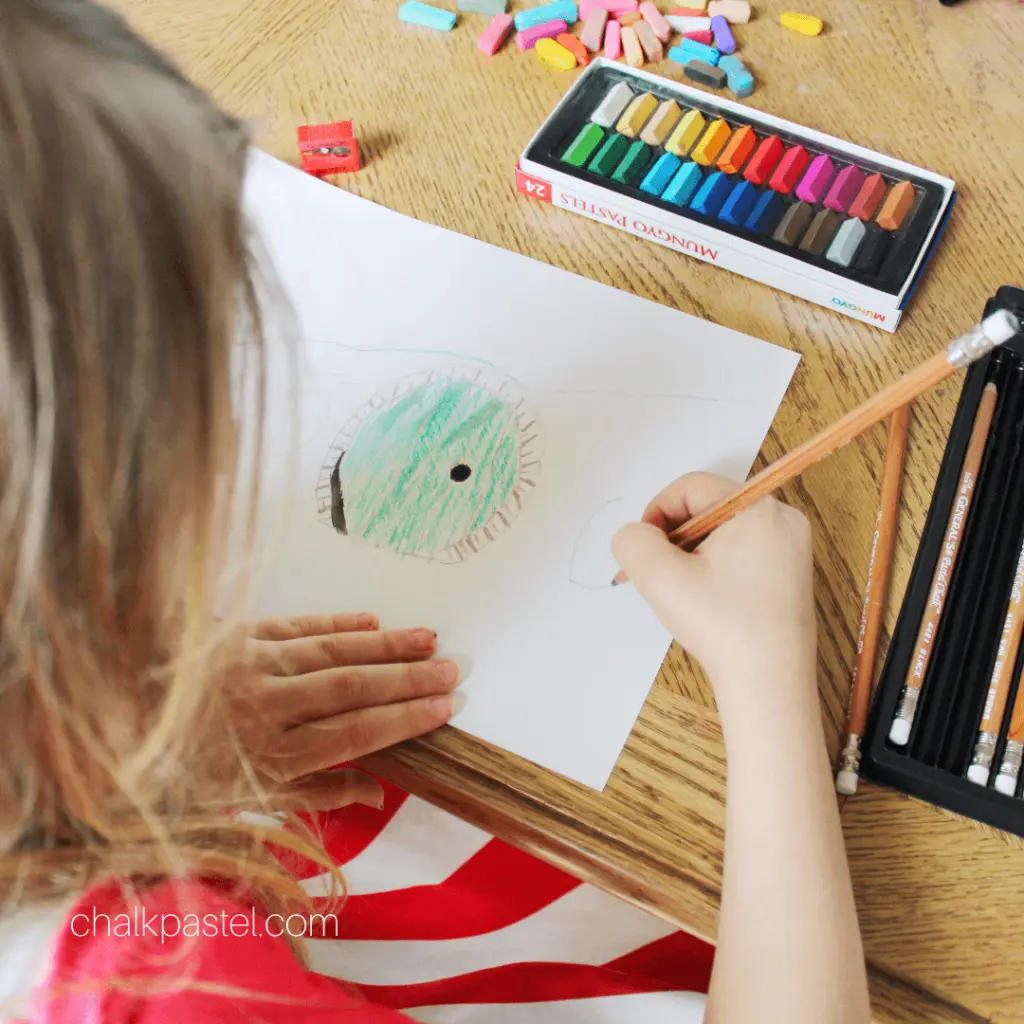 You ARE AN Artist Literature Clubhouse
Did you know that with the You ARE An Artist Clubhouse Membership you'll have exclusive access to the You ARE An Artist Clubhouse Literature Video Art Lessons? Here is a sampling of what the literature chalk pastel lessons include: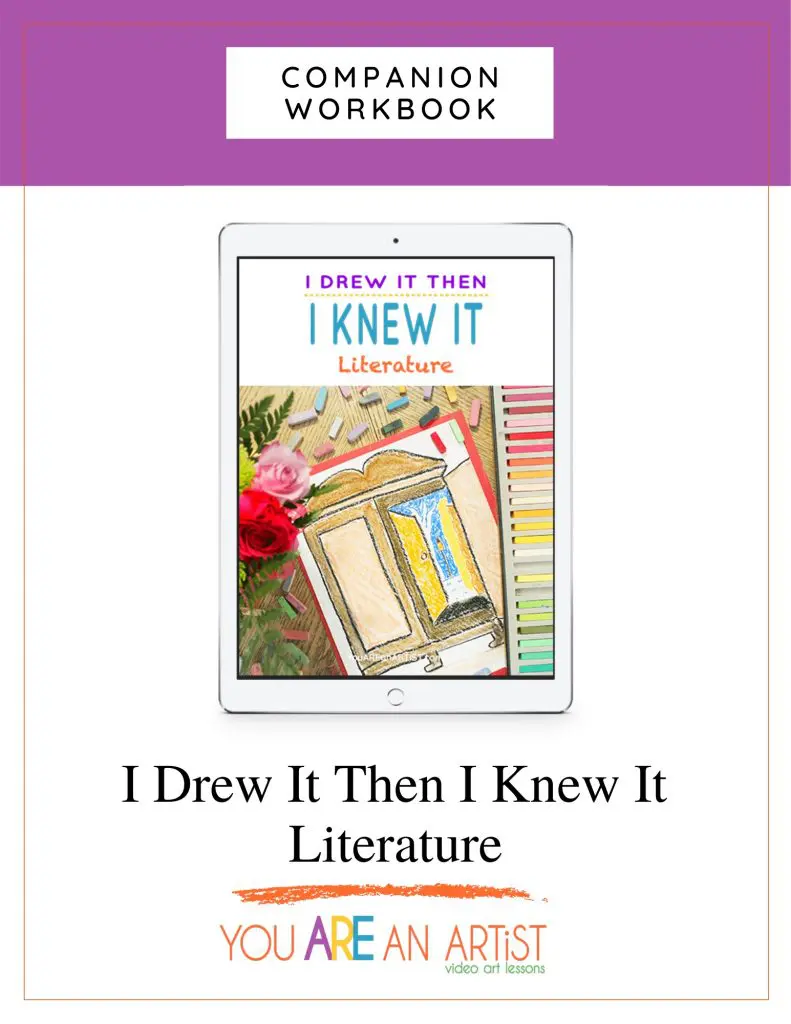 You ARE an ARTiST Clubhouse members enjoy the I Drew It Then I Knew It Literature Companion curriculum to match these lessons. The Literature Workbook includes writing prompts, fun facts and more!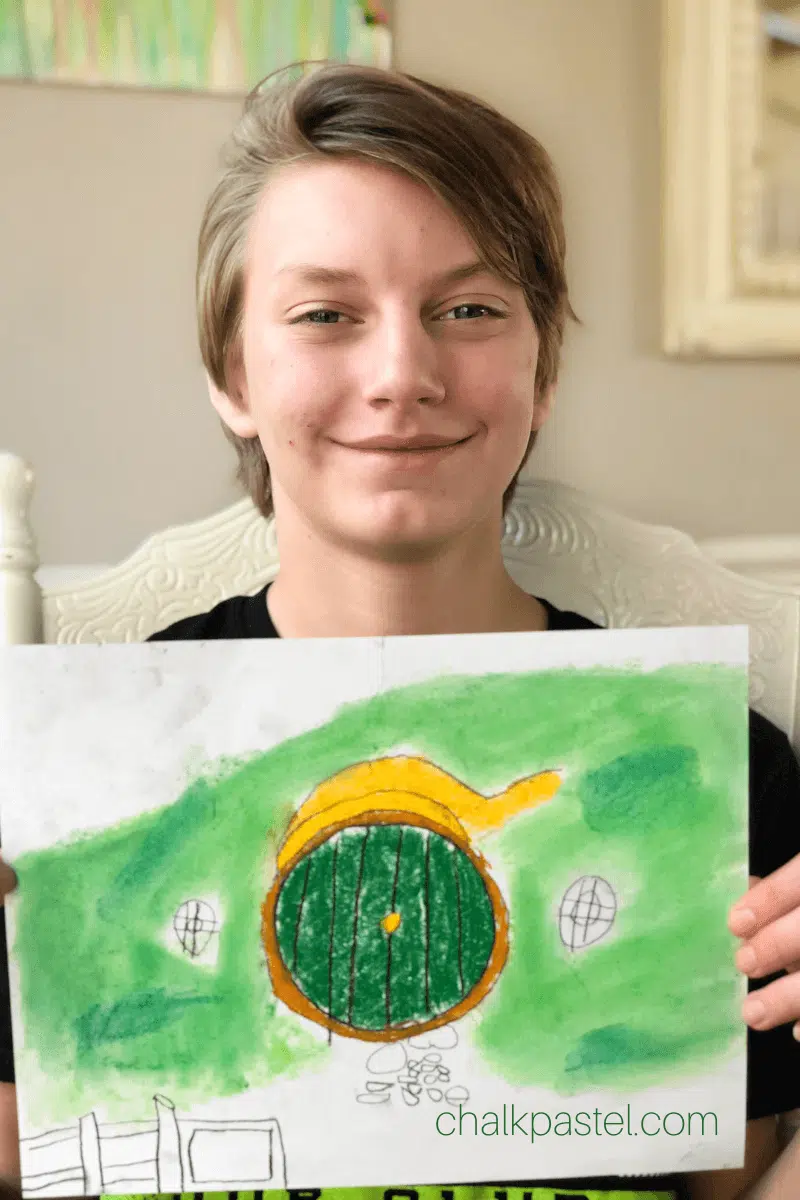 Chalk Pastels The Hobbit Art Lesson
We had such fun with The Hobbit art lesson. As always, my kiddos took creative liberties such as adding apple trees to the hobbit hill and the famous sign, "No Admittance Except on Party Business!" That's because Nana always reminds us that WE are all artists and we adore the colorful adventure that only chalk pastels provide!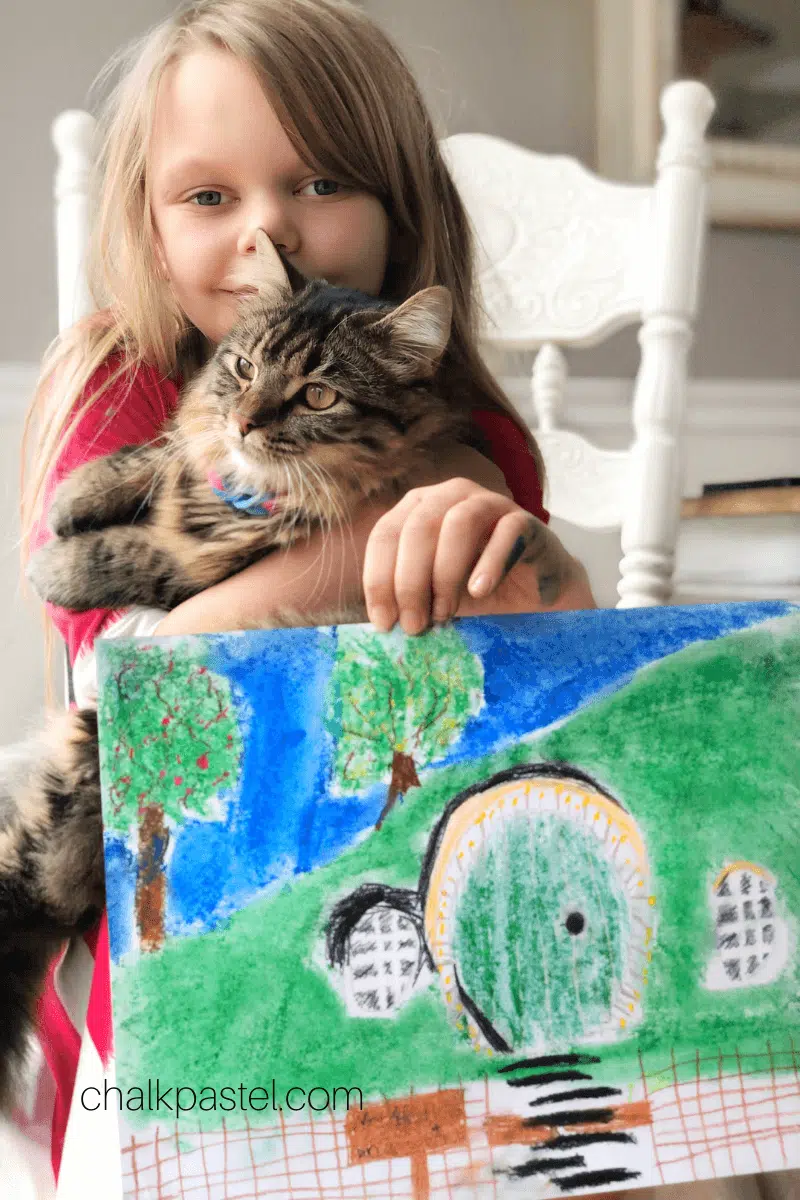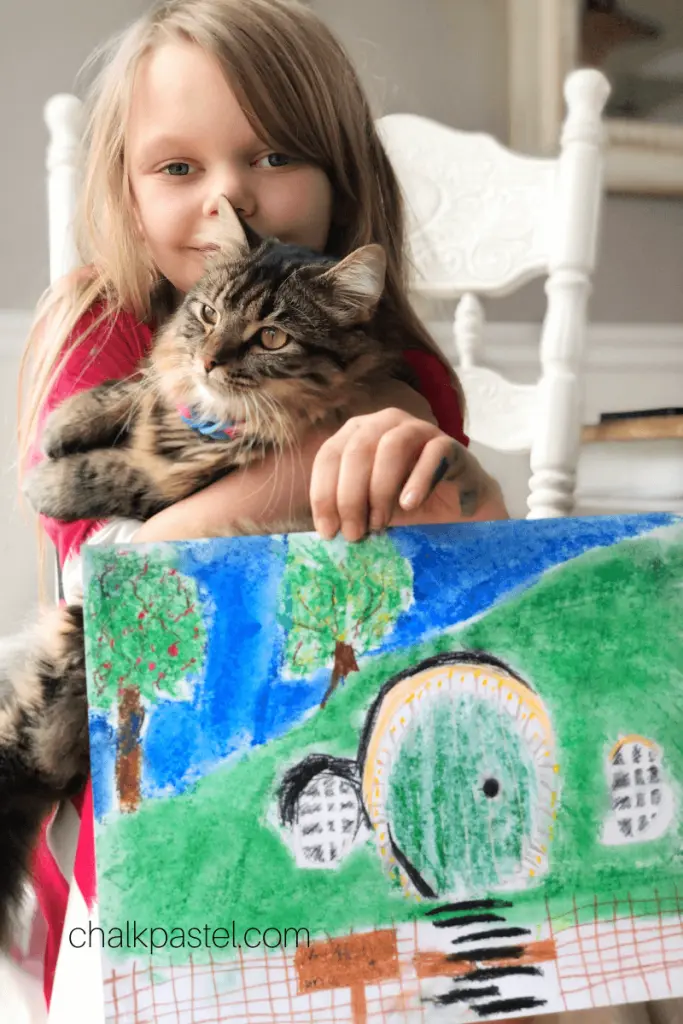 For even MORE Hobbit art lessons, head to The Lord of the Rings: A Homeschool Study to Rule Them All!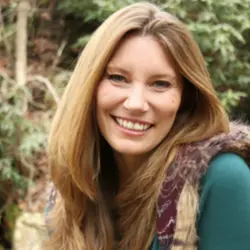 Erin is a writer, blogger, and homeschooler to two intense kids. Her blog is filled with information to help you explore a child led education while making meaningful connections with your children. Discover favorite read alouds, seasonal books, games, art projects, hands-on activities, and learn to just breathe through the ups and downs of life. She loves nature, farm life, good books, knitting, new pens, and hot coffee. Erin is a contributing writer for Weird Unsocialized Homeschoolers. Her work has also been featured on Simple Homeschool and Book Shark.