In this art lesson, Nana's granddaughter teaches her how to draw a caterpillar with chalk pastels in the style of Eric Carle's Very Hungry Caterpillar.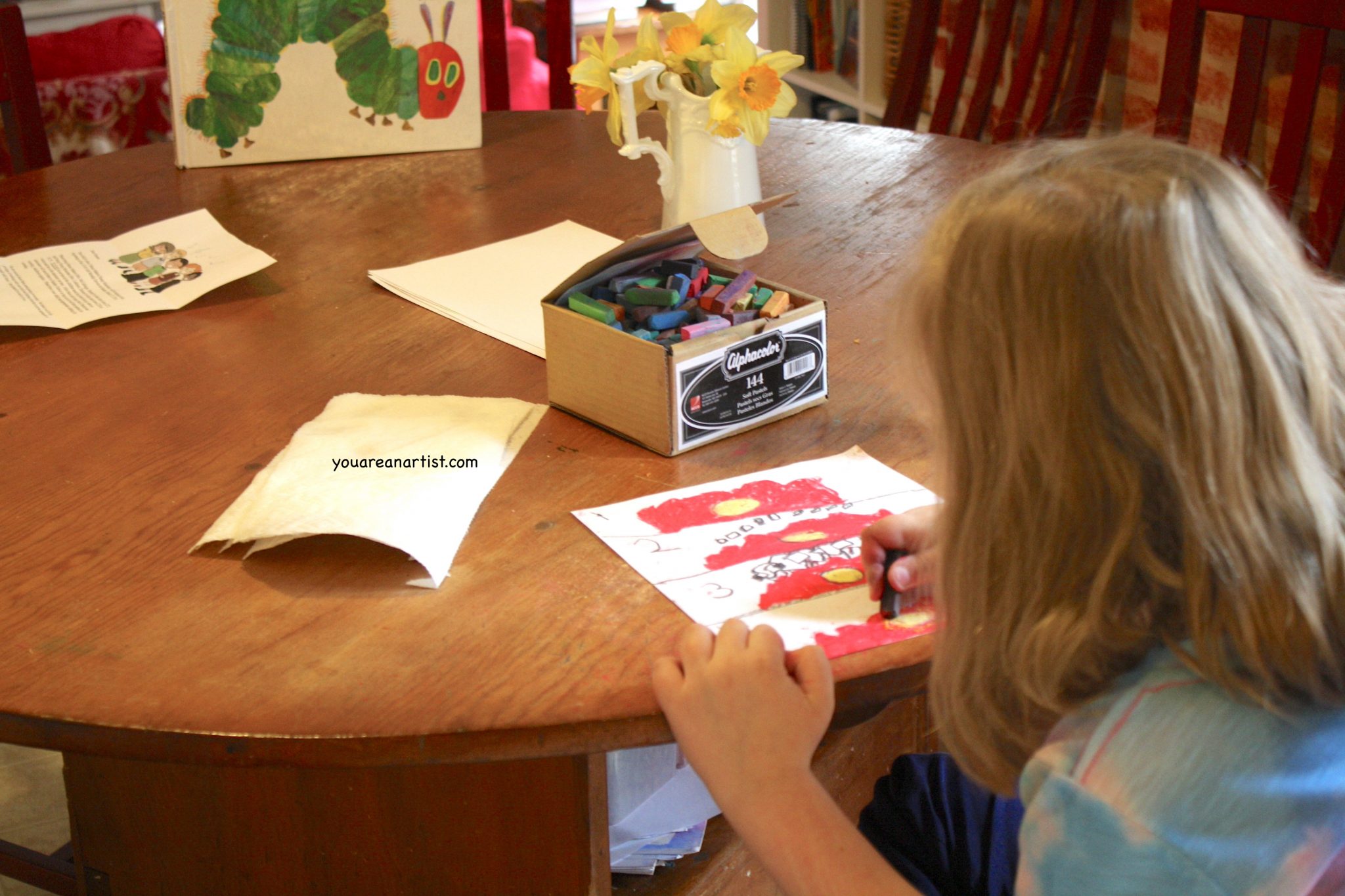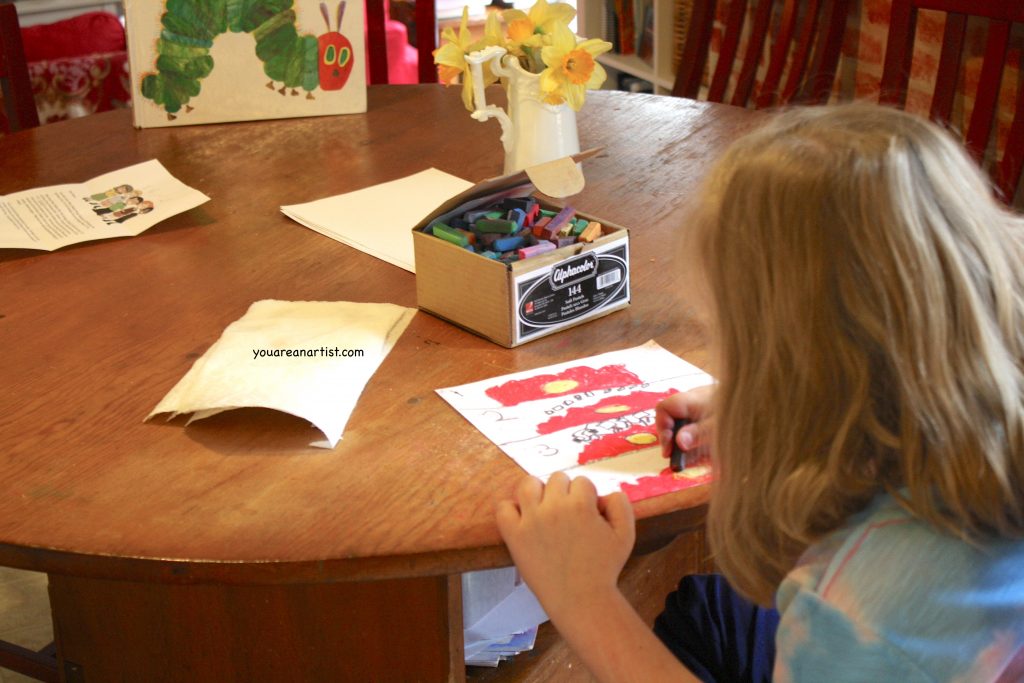 Supplies needed: white construction paper. Pink, yellow, blue, light blue, yellow, green and black chalk pastels. Baby wipes or a damp paper towel close by for easy clean up.
"When I was a small boy, my father would take me on walks across meadows and through woods… in my books I honor my father by writing about small living things."

-Eric Carle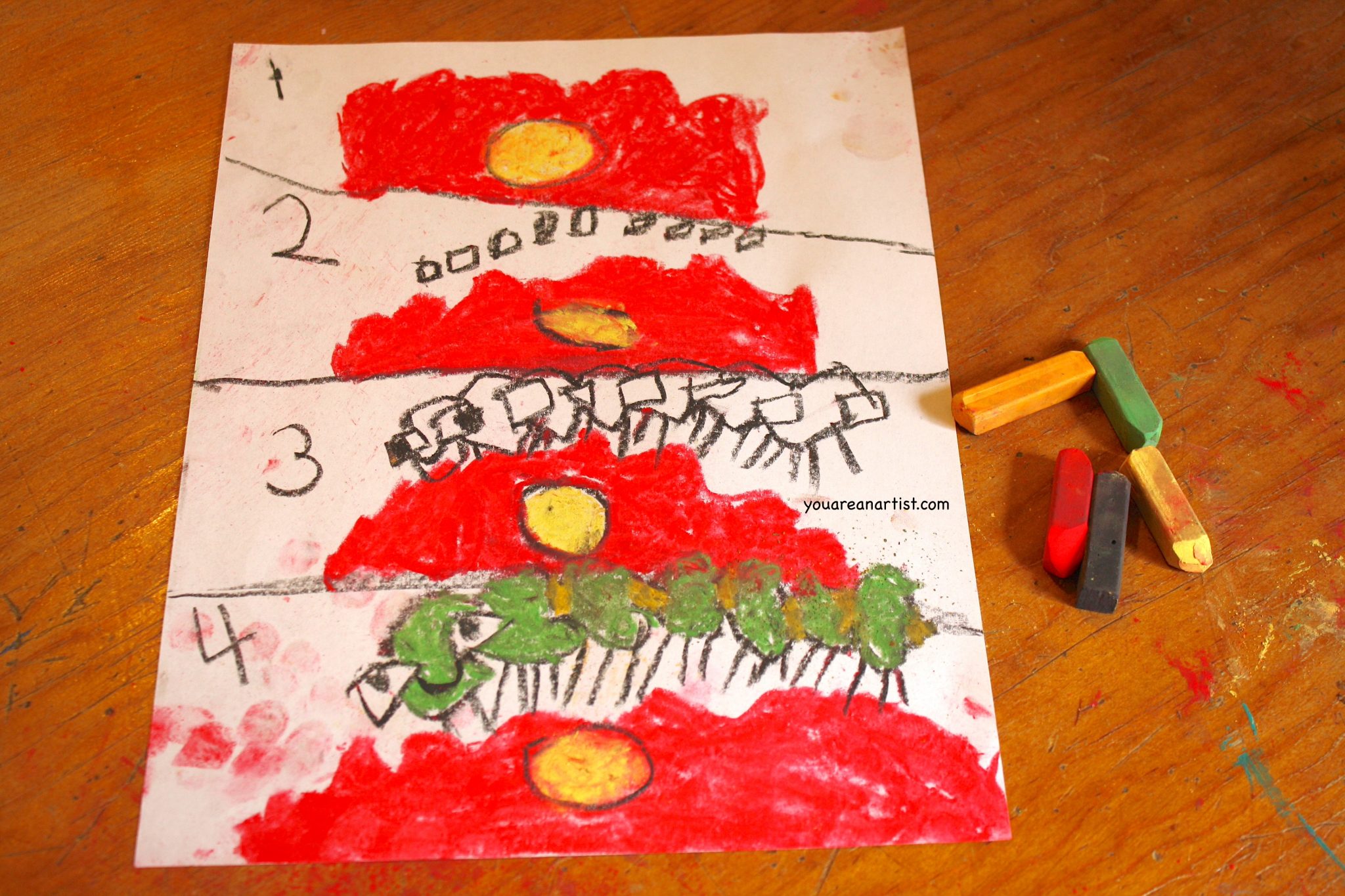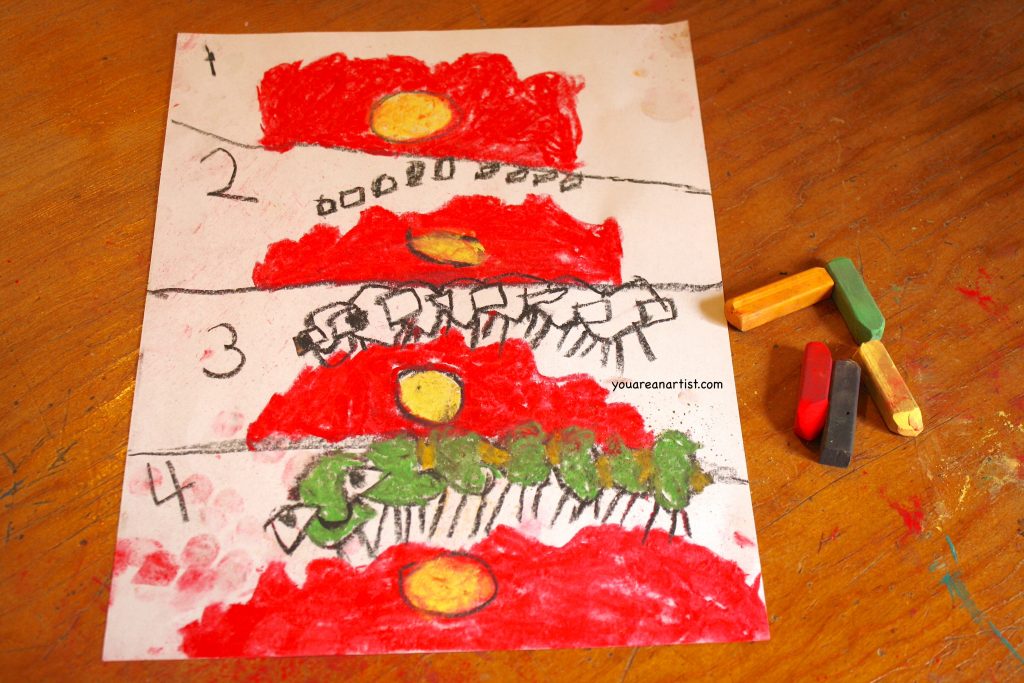 We adore artist and author Eric Carle! So much so that Nana has shared all of these art lessons to celebrate this famous author, here:
A House for Hermit Crab art lesson – Our hermit needs a house to live in so let's start there. Take your blue and starting in the center of your paper draw a curving line circle – getting larger as you draw, ending with a straight line or "head" of his shell.
Very Lonely Firefly – both a written lightning bug tutorial and a video firefly art tutorial .
Fun with the Art of Eric Carle – a tour of the High Museum of Art's exhibit, I See A Story: The Art of Eric Carle with Tricia and her children. We were so inspired by our visit, we stopped by our local library on the way home and checked out every copy of Eric Carle's books that we could find!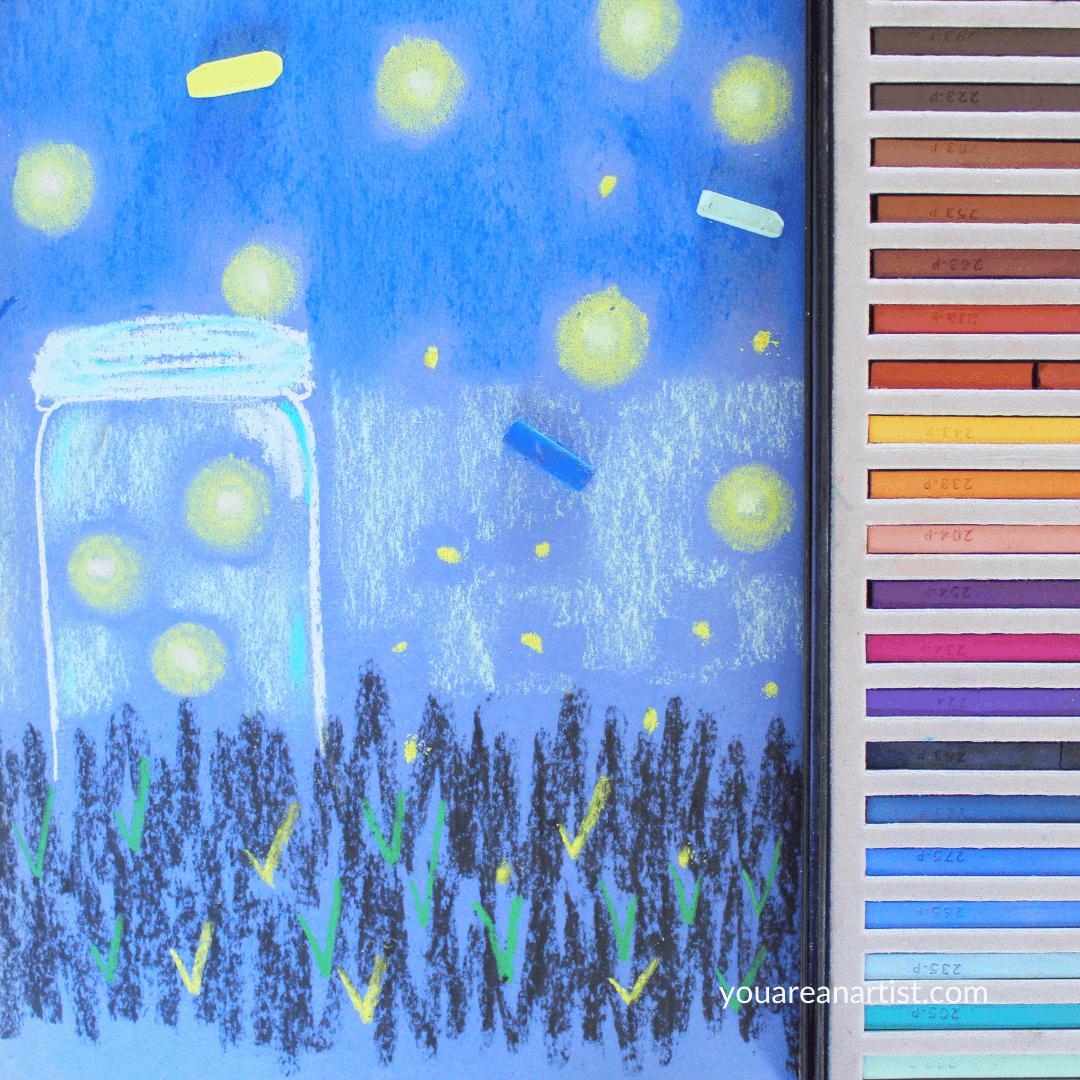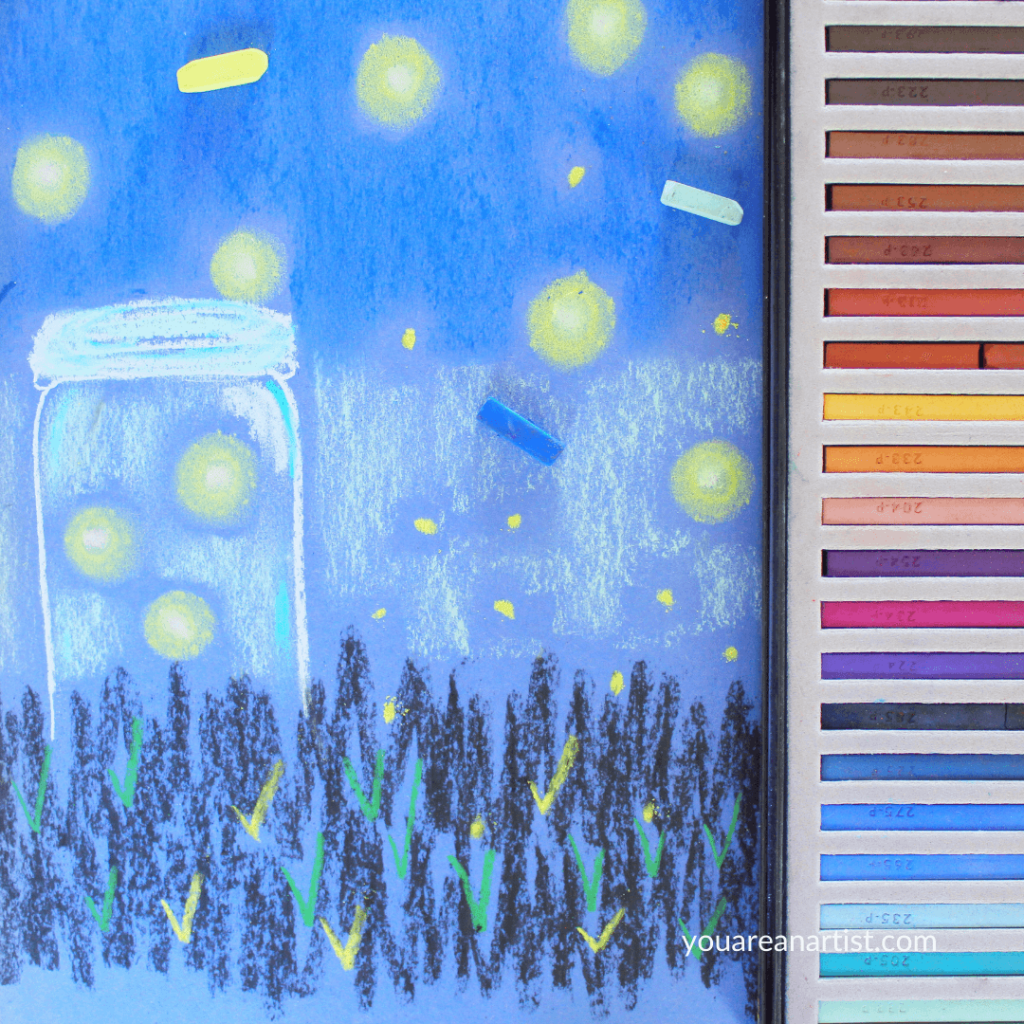 You will also enjoy Nana's Fireflies in a Jar which could easily be a scene from an Eric Carle book! Find this lesson in Nana's Summer Art Camp in the You ARE an ARTiST Clubhouse!