To infinity and beyond with these Free Buzz Lightyear activities perfect for your summer space camp!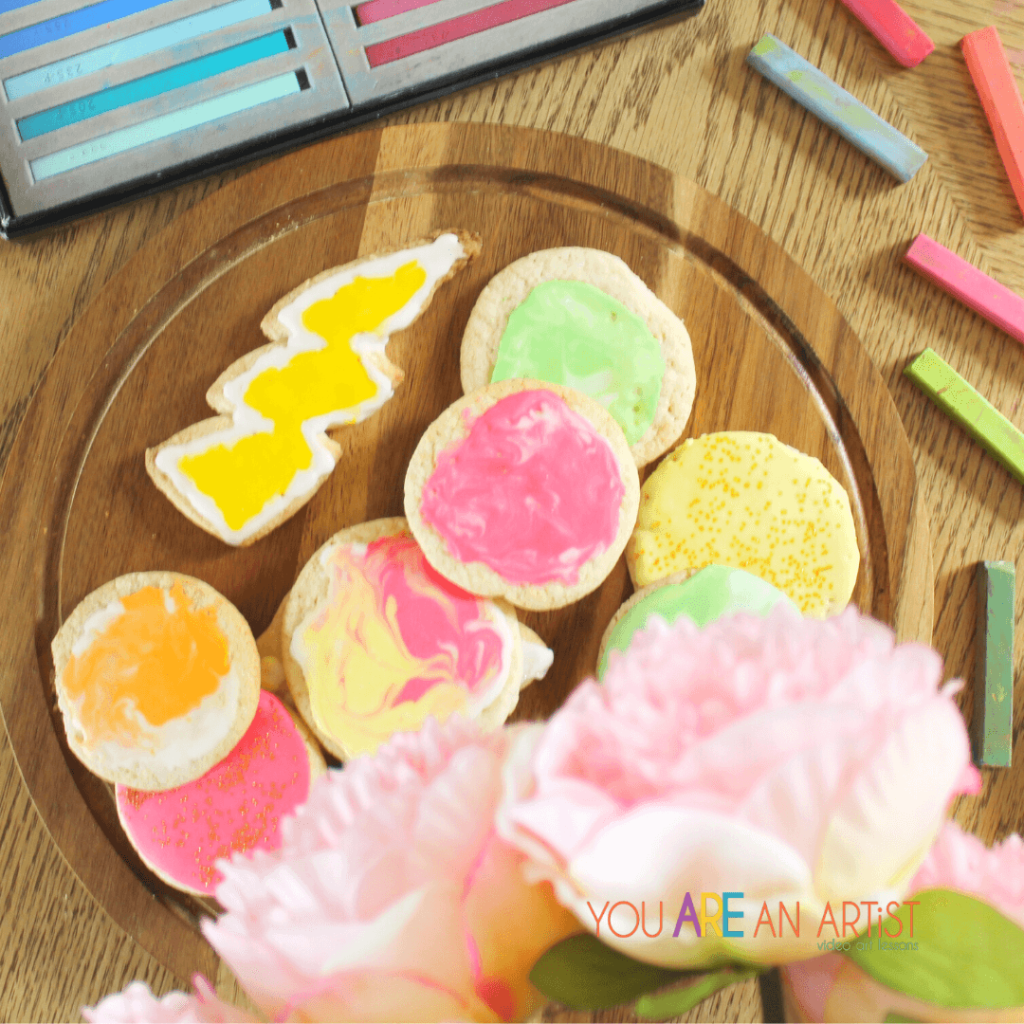 Space Camp For Fun Summer Learning
With summer upon us, many parents are looking for summer camps for their children as a way for them to have fun, explore, and extend their learning. But summer camps can be costly, and not every child wants to travel or be away from home for an extended period.
Did you know that You ARE An Artist Clubhouse members can enjoy space camp anytime from the comforts of their own home?
What's more, you can learn How To Create An Affordable Space Camp At Home This Summer with just a few easy steps! Most traditional art camps may cost $200-$250. But with the You ARE An Artist Clubhouse membership, your entire family can enjoy a full year of over 700+ art lessons and companion workbooks with planners, book recommendations, fast facts, biographies, and overviews for the same investment! Plus, you can access all of the lessons at your convenience!
Choose the day or week you want to host your summer camp. There are so many space art lessons to choose from:
Solar System
Space Exploration
Solar Eclipse
and Moon Missions art courses
You'll need a starter set of chalk pastels, a pack of construction paper, and Nana's video art lessons! Add in some fun planet-shaped sugar cookies, cake pops, or cake to make this space camp even more memorable!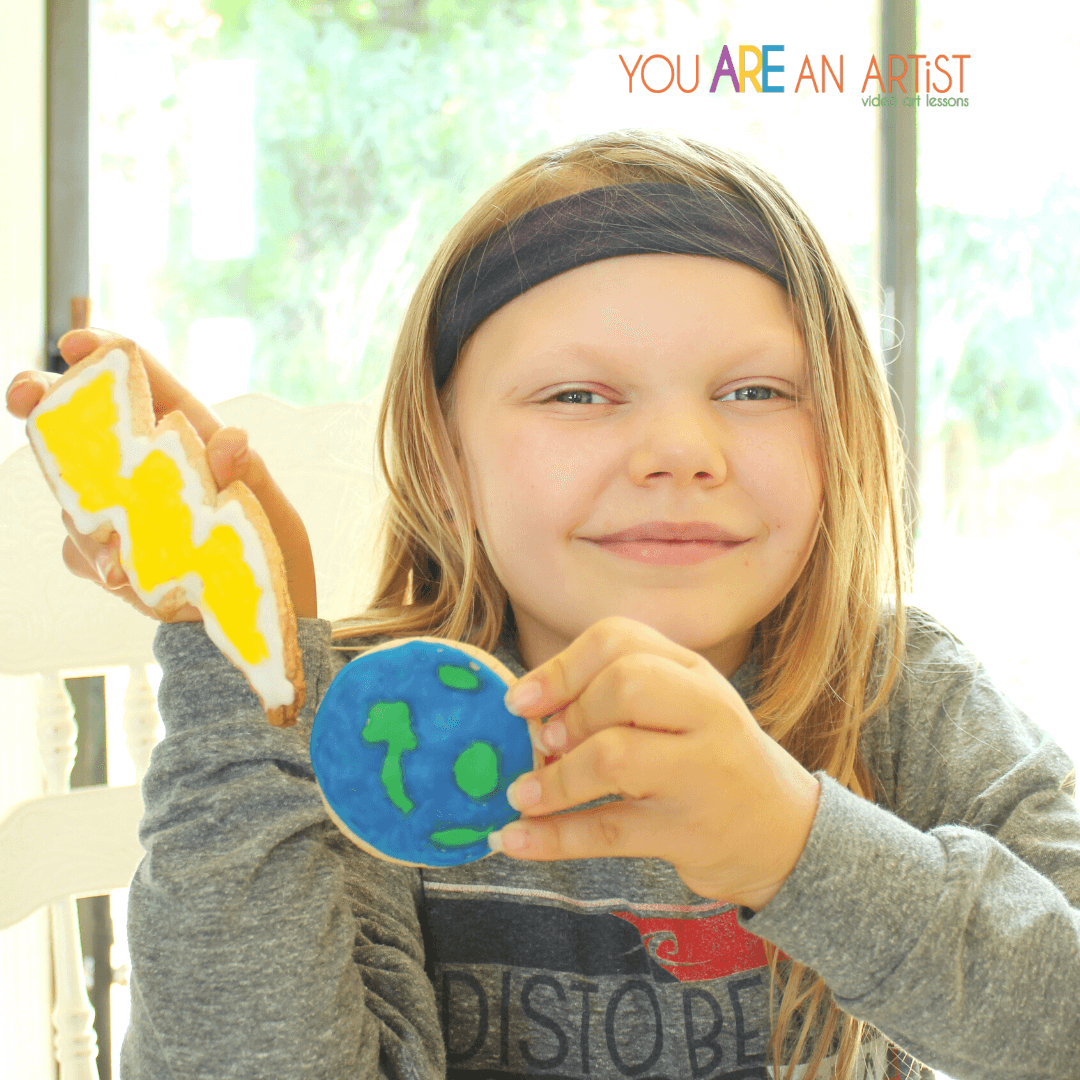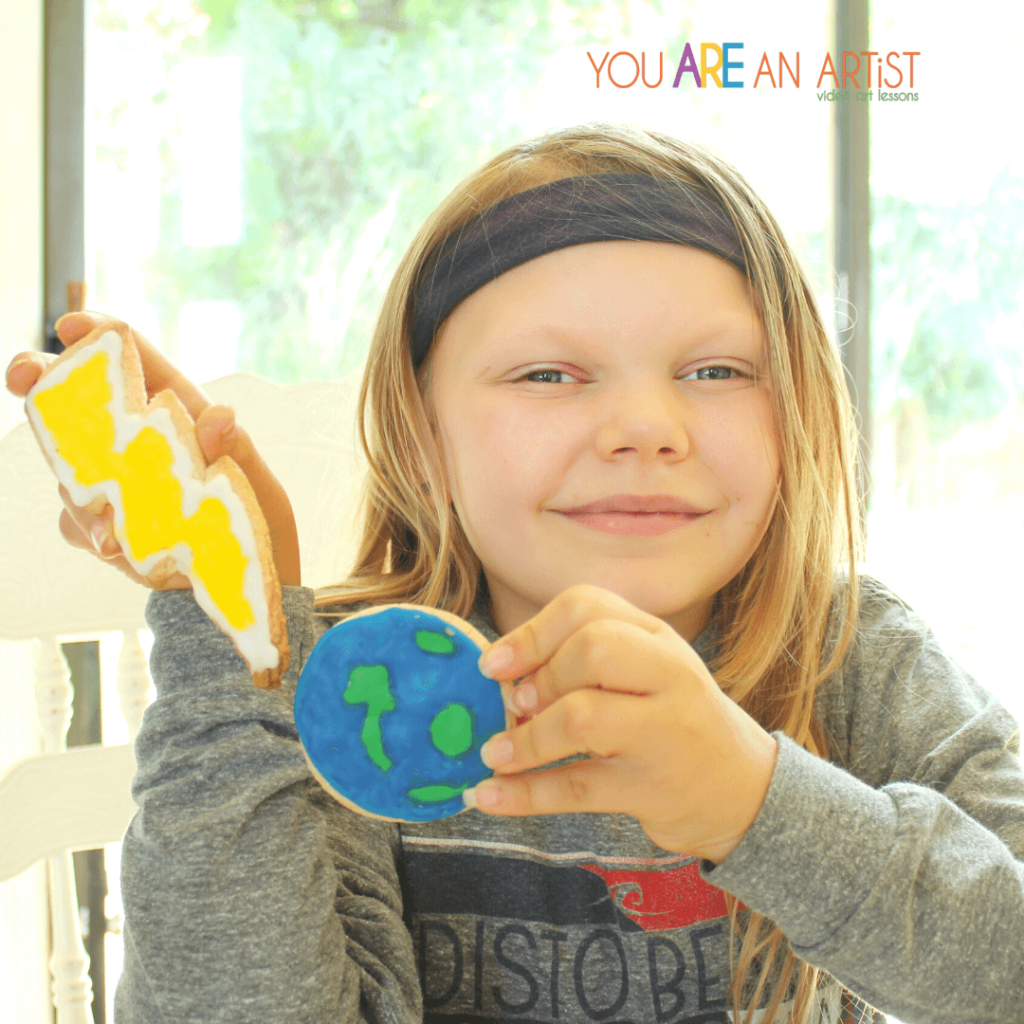 Buzz Lightyear Activities For Kids

You can start your space exploration with NASA's awesome Buzz Lightyear To Infinity and Beyond! Activities which include: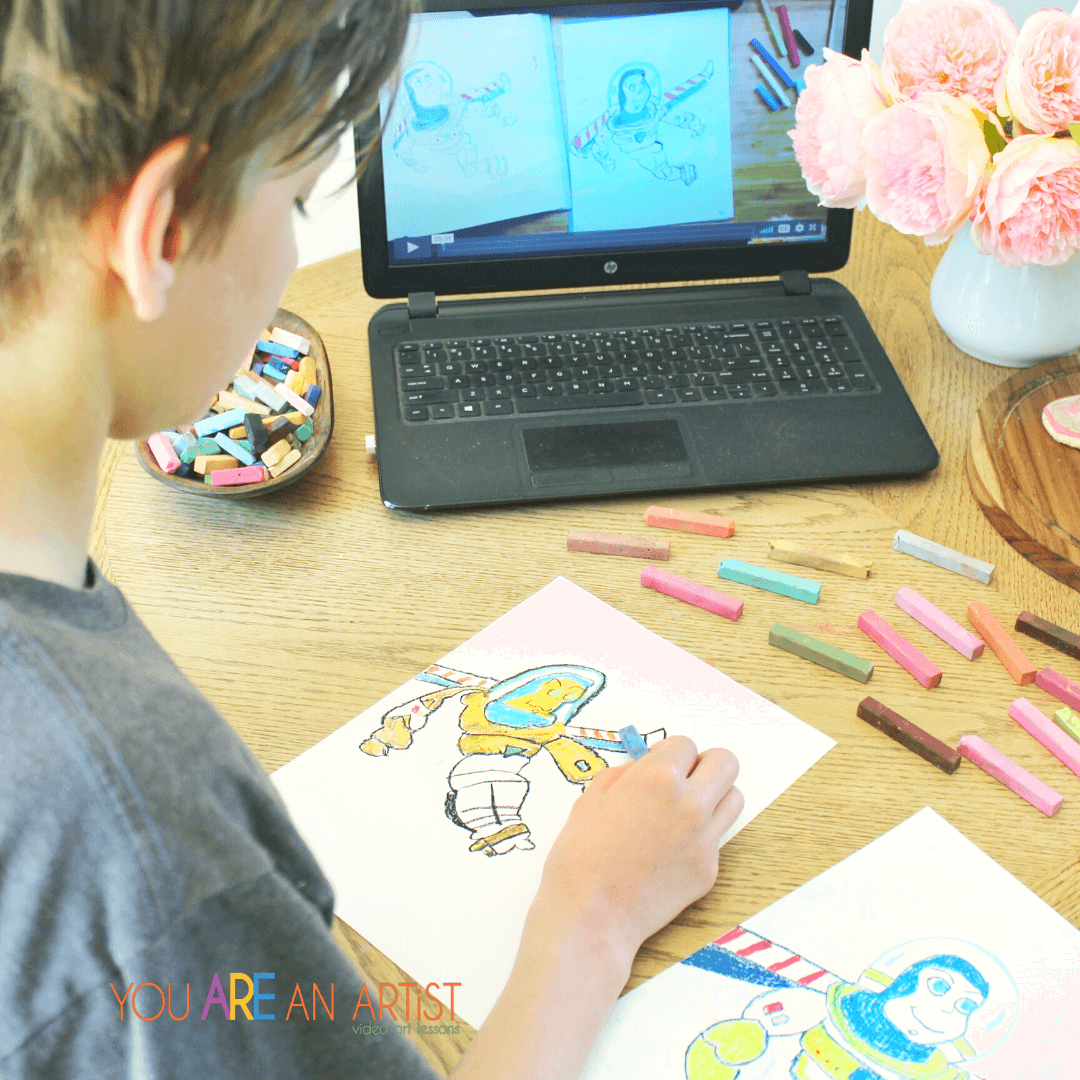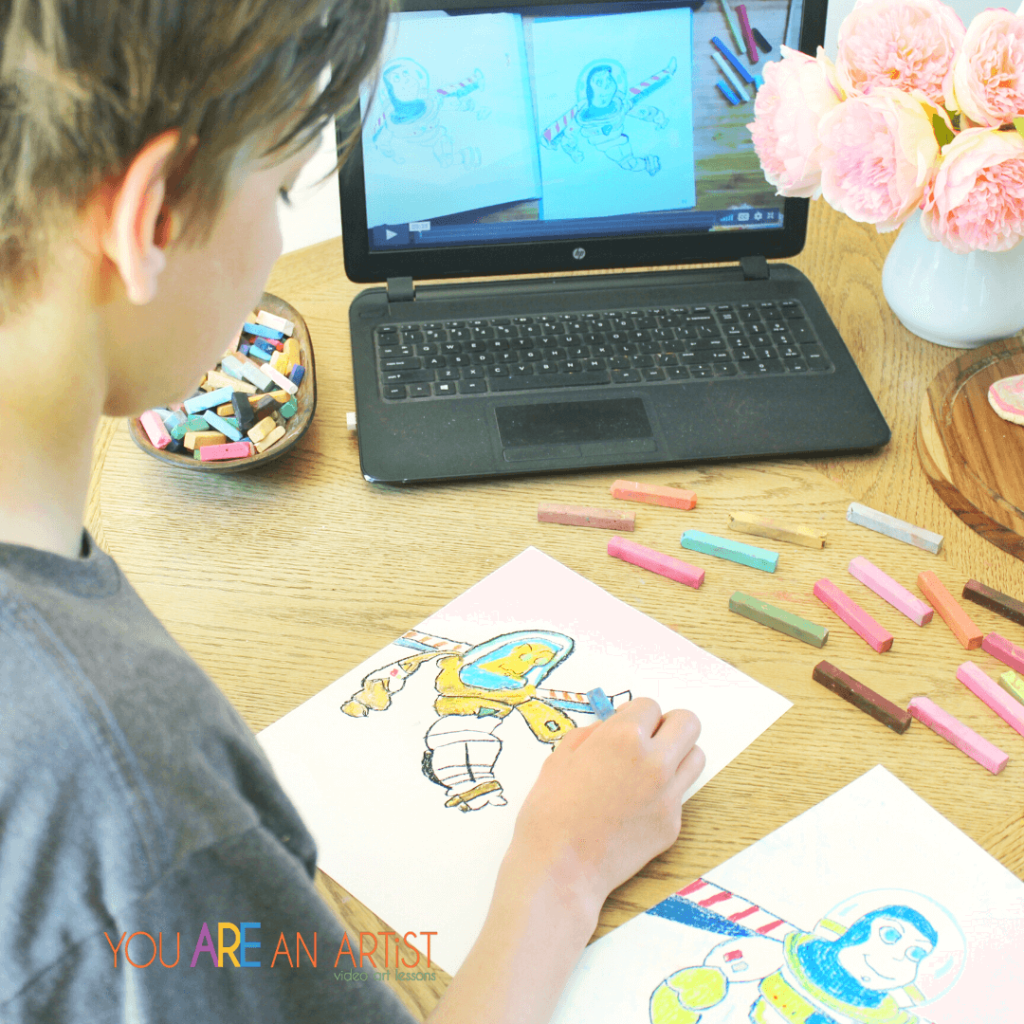 Then, enjoy Nana's FREE Buzz Lightyear chalk pastel lesson you will find at the end of this post! We even had a furry four-legged visitor join us, and I think he wanted to explore space too! Socks jumped up in my daughter's lap and stayed there as she drew her version of Buzz Lightyear.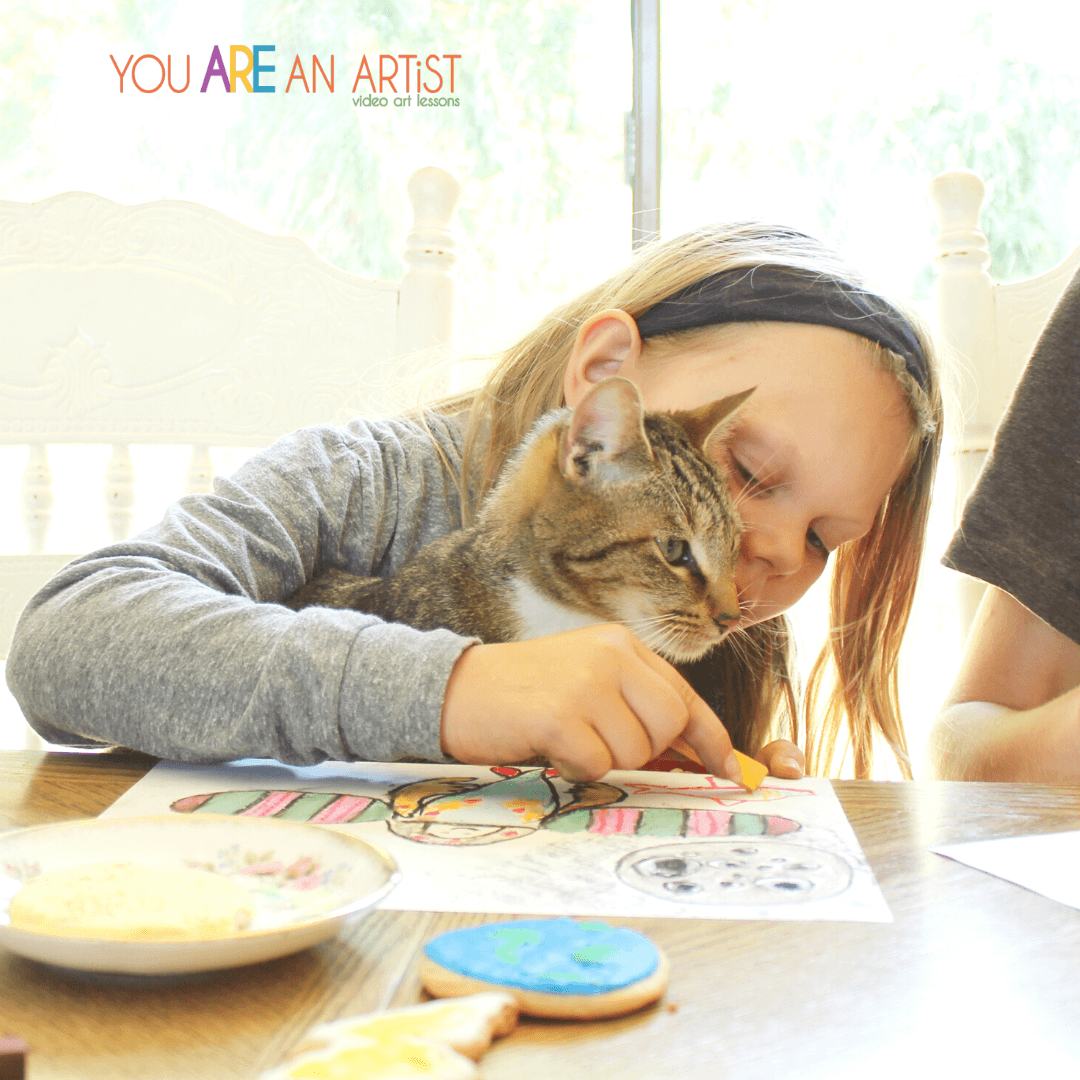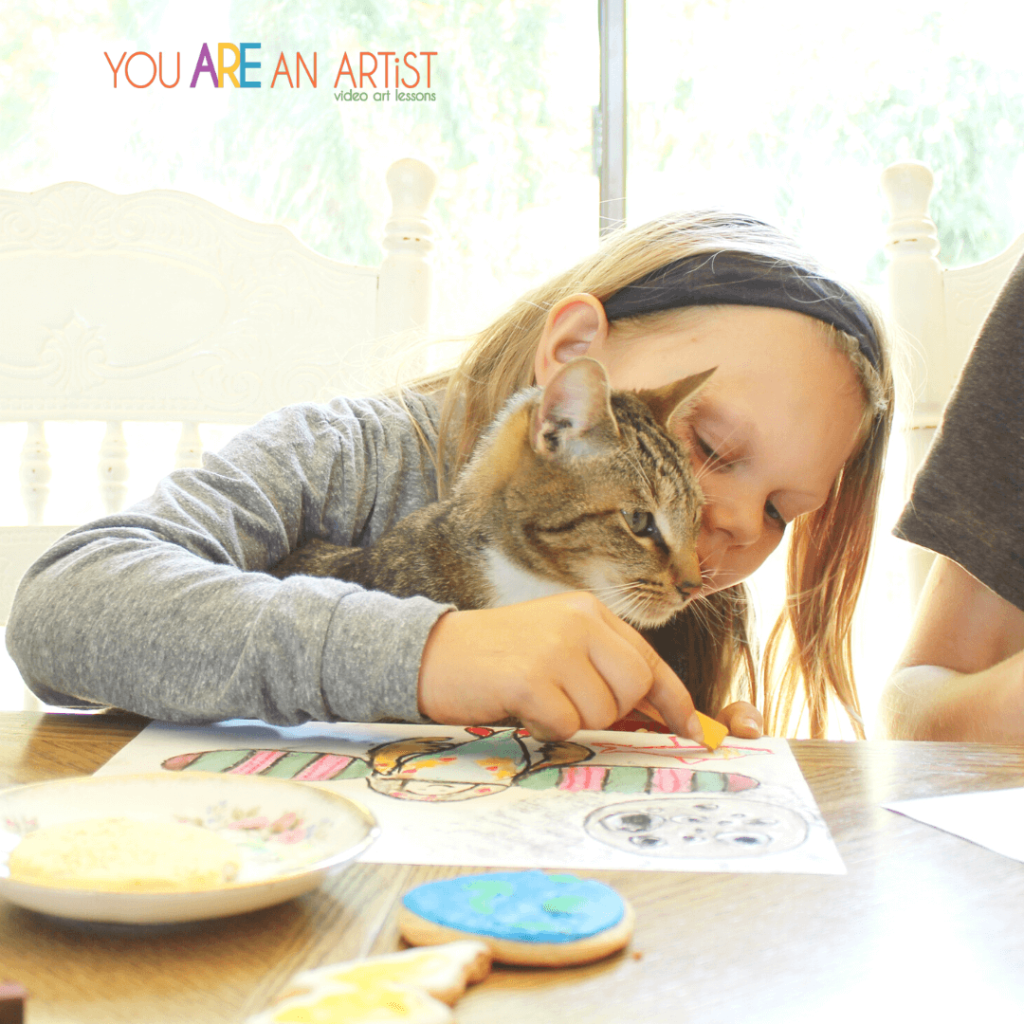 Space Activities: To Infinity and Beyond

Here are the space camp lessons all You ARE An Artist clubhouse members will have access to:
I Drew It Then I Knew It Moon Missions Art Course
Pad Crawler
Saturn 5 Lift Off
Headed to the Moon
Flag on the Moon
Mission Control
Footprint on the Moon
I Drew It Then I Knew It Solar Eclipse Art Course
Diamond Ring
Total Solar Eclipse
Baily's Beads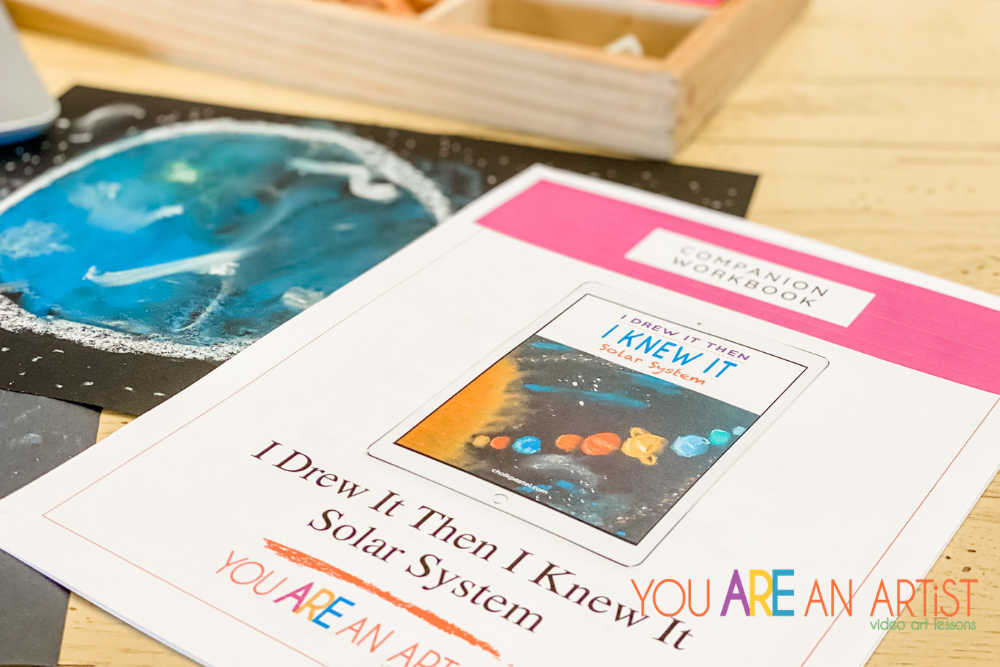 Follow along with the I Drew It Then I Knew It Solar System Course and Companion Workbook. If you introduce your students to the solar system for the first time, the companion workbook is perfect for learning about the individual planets. But even kids who have studied the solar system before will learn something new!
I Drew It Then I Knew It Solar System Art Course
Solar System
Earth
Mars
Venus
Uranus
Saturn
Jupiter
The Plutoids
Neptune
Solar Eclipse
Mercury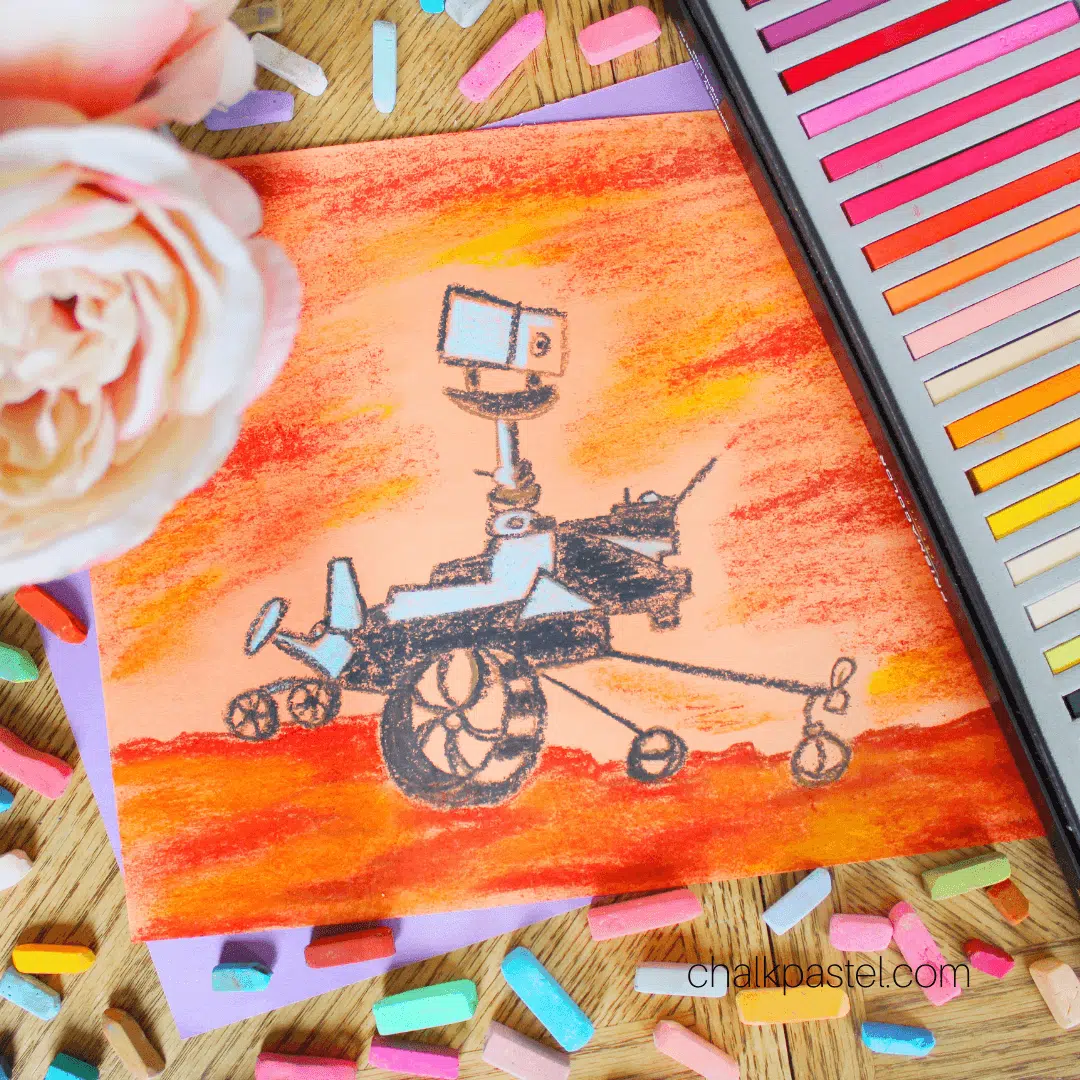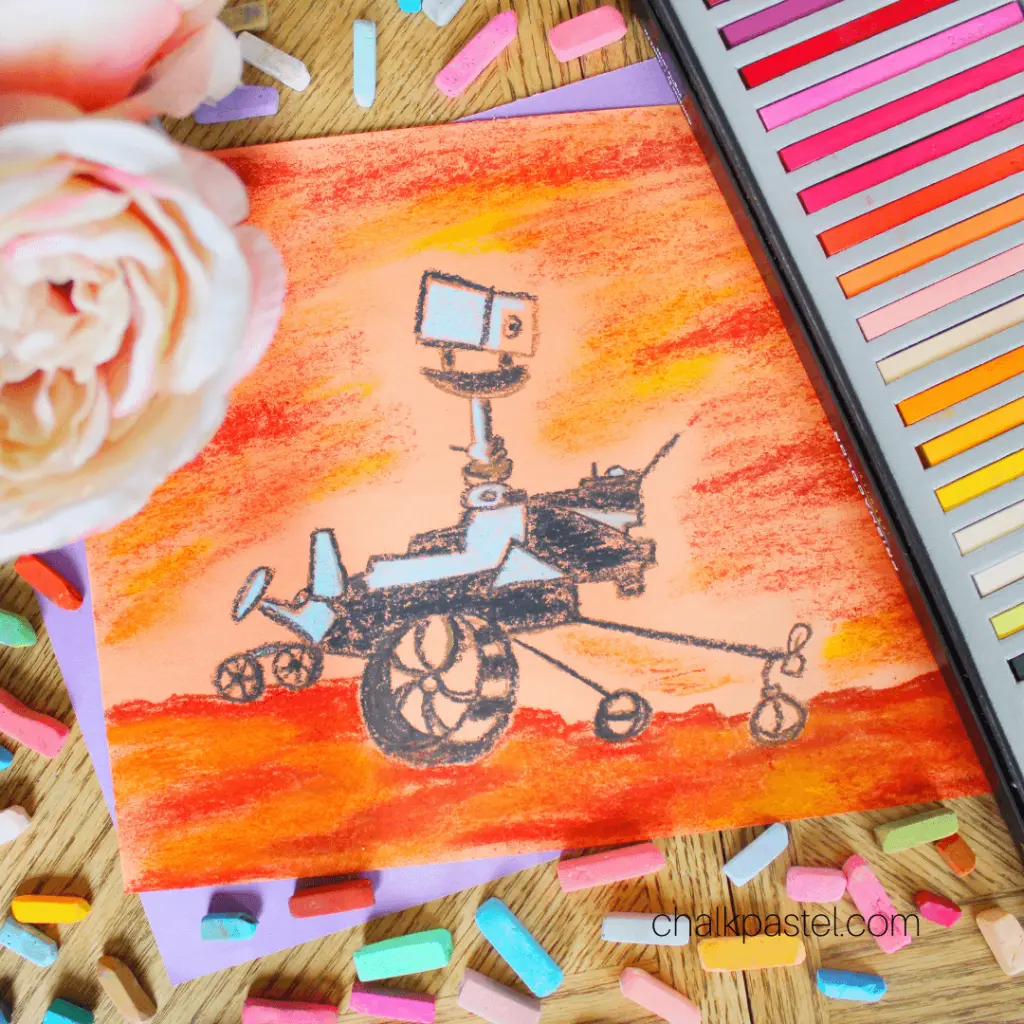 Buzz Lightyear Activities
We had a load of fun with Nana's FREE Buzz Lightyear lesson. My daughter's creativity shone through with her "Fairy Bummblee Buzz," space dolphin, moon, Saturn, and space shark… Let those artists choose how, what colors, and anything else they want to add. Why? Because as Nana always says, "You ARE the artist!"
So remember, there is no right or wrong way to do space summer camp. Do what works best for your family. Let your kids choose which lessons they want to create and follow their lead. You'll be surprised at how much learning and fun can happen when creativity flows, and I think Buzz Lightyear agrees!
To infinity and beyond!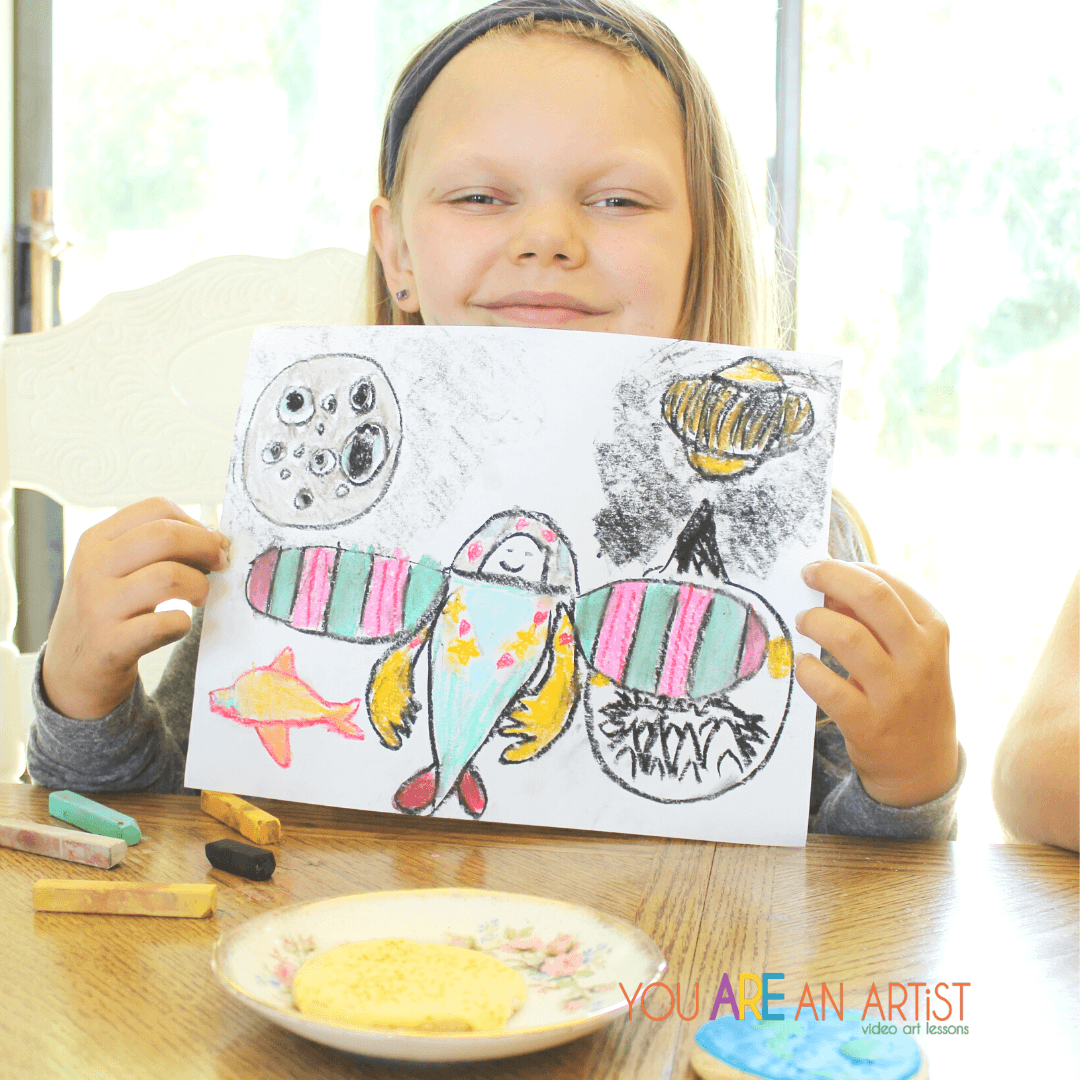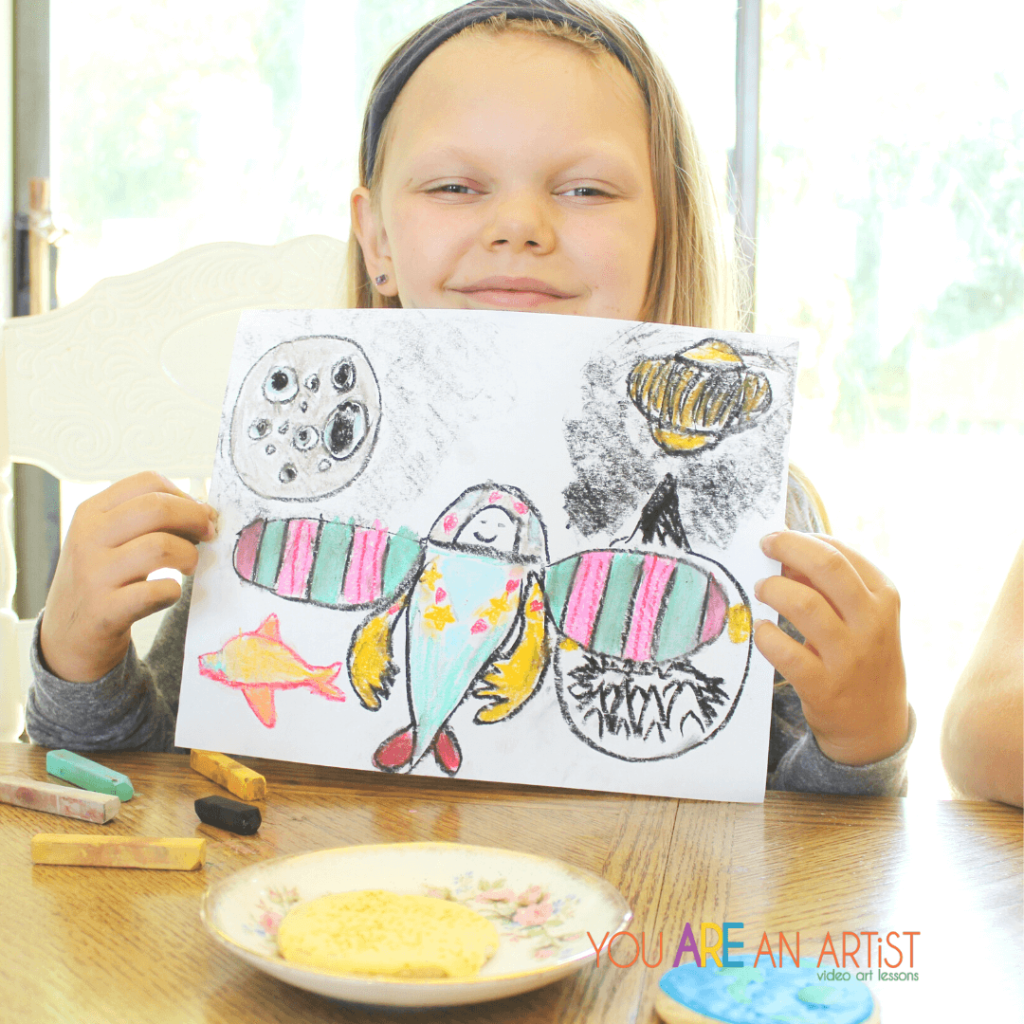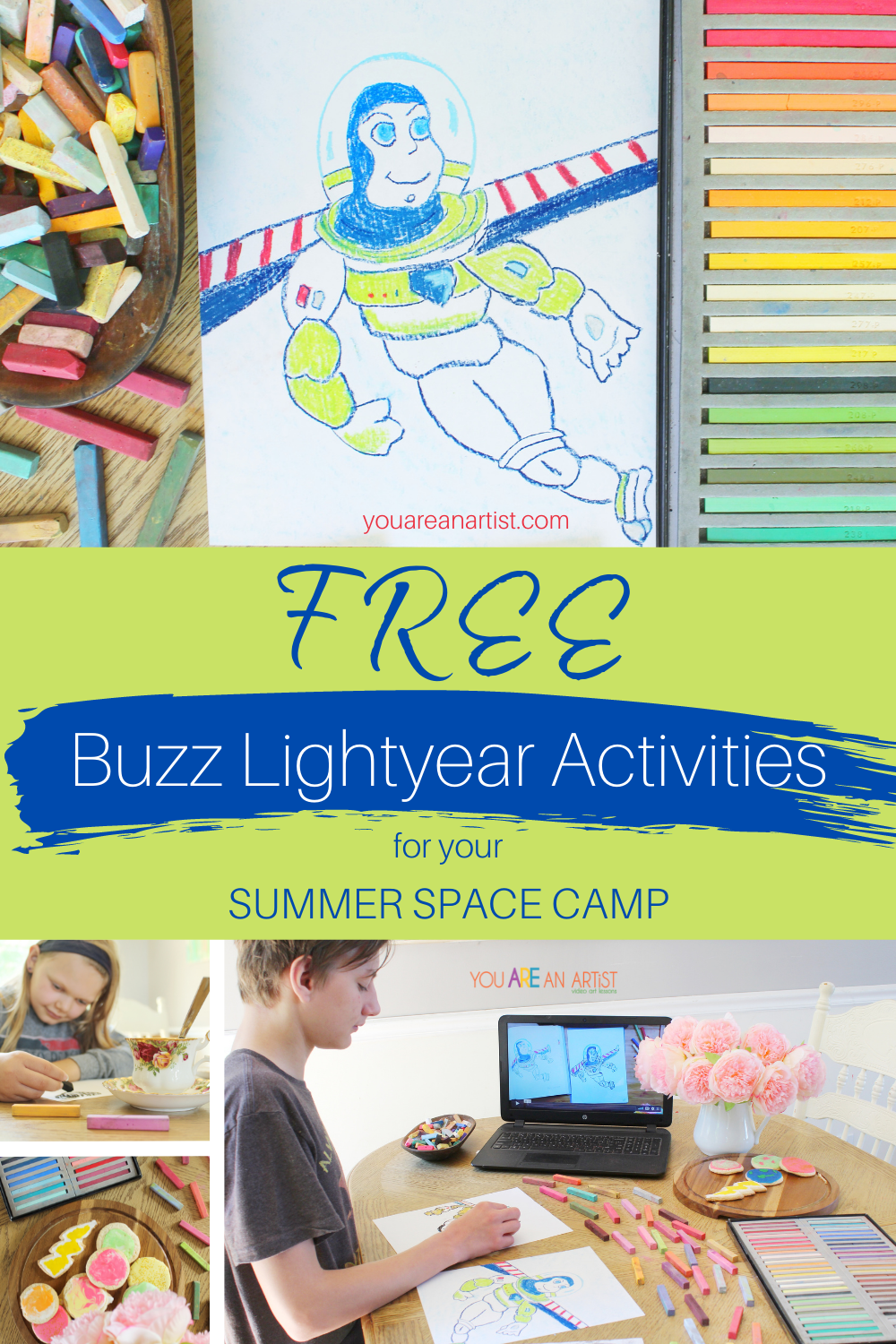 Free Buzz Light Year Art Lesson
Suggested supplies: white construction paper. Blue, red and light green chalk pastels. (Our favorites are here.) Baby wipes or a slightly damp paper towel for easy clean up.
Nana would love to see your Buzz Lightyear paintings. Please tag us on social media @chalkpastelart or send a photo via the chat box here on the website – so we can cheer you on to infinity and beyond!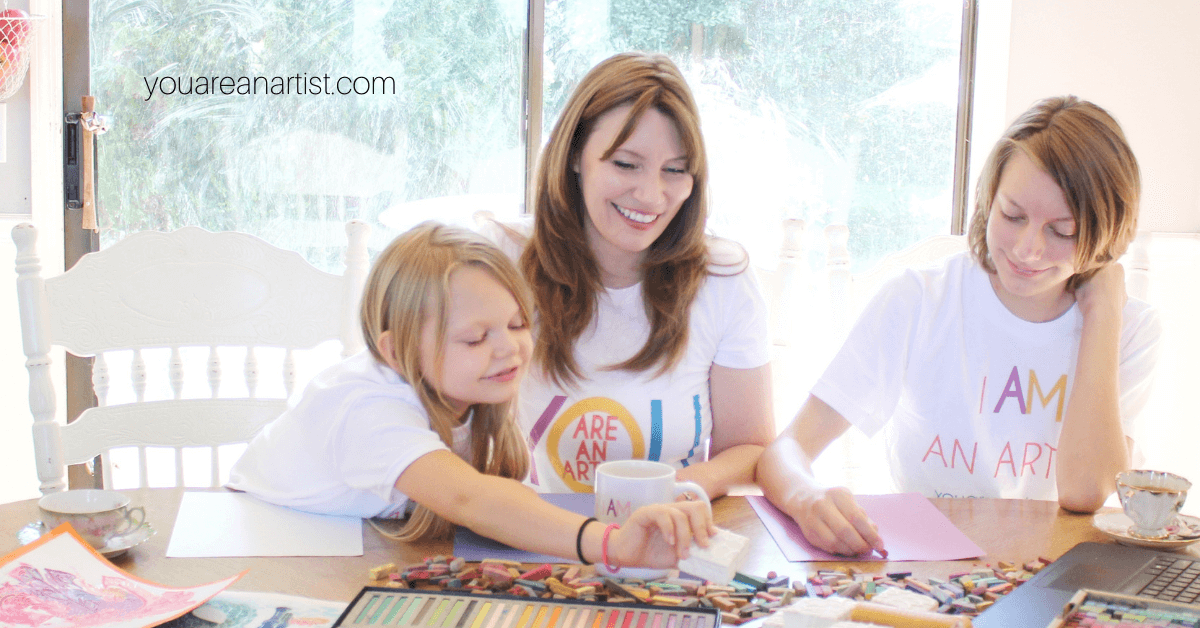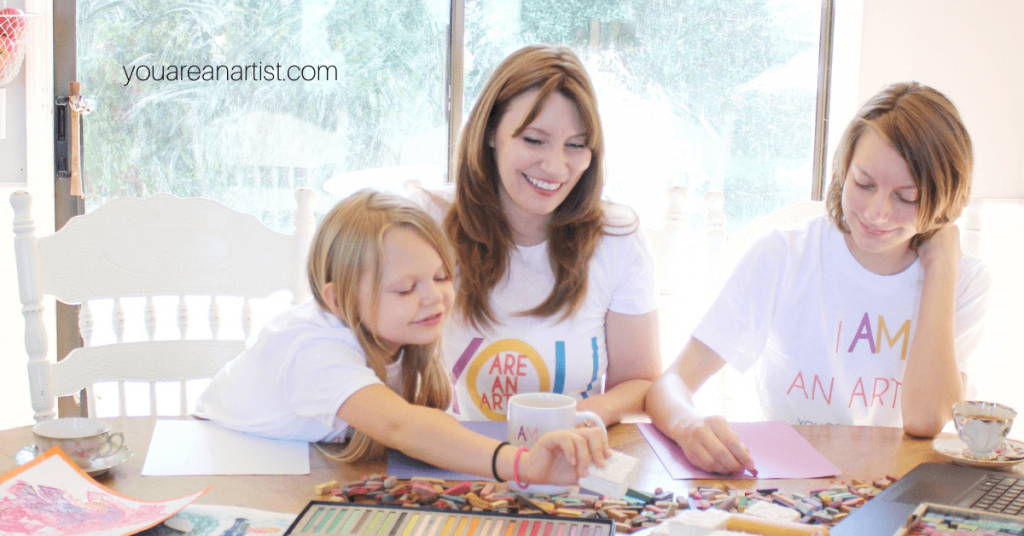 Erin is a writer, blogger, and homeschooler to two intense kids. Her blog is filled with information to help you explore a child led education while making meaningful connections with your children. Discover favorite read alouds, seasonal books, games, art projects, hands-on activities, and learn to just breathe through the ups and downs of life. She loves nature, farm life, good books, knitting, new pens, and hot coffee. Erin is a contributing writer for Weird Unsocialized Homeschoolers. Her work has also been featured on Simple Homeschool and Book Shark.