Learn how to draw an Olympic Torch with chalk pastels and Nana's homeschool art lesson for The Winter or Summer Games! There are so many art lessons ready for you the celebrate The Games in a hands on way in your homeschool.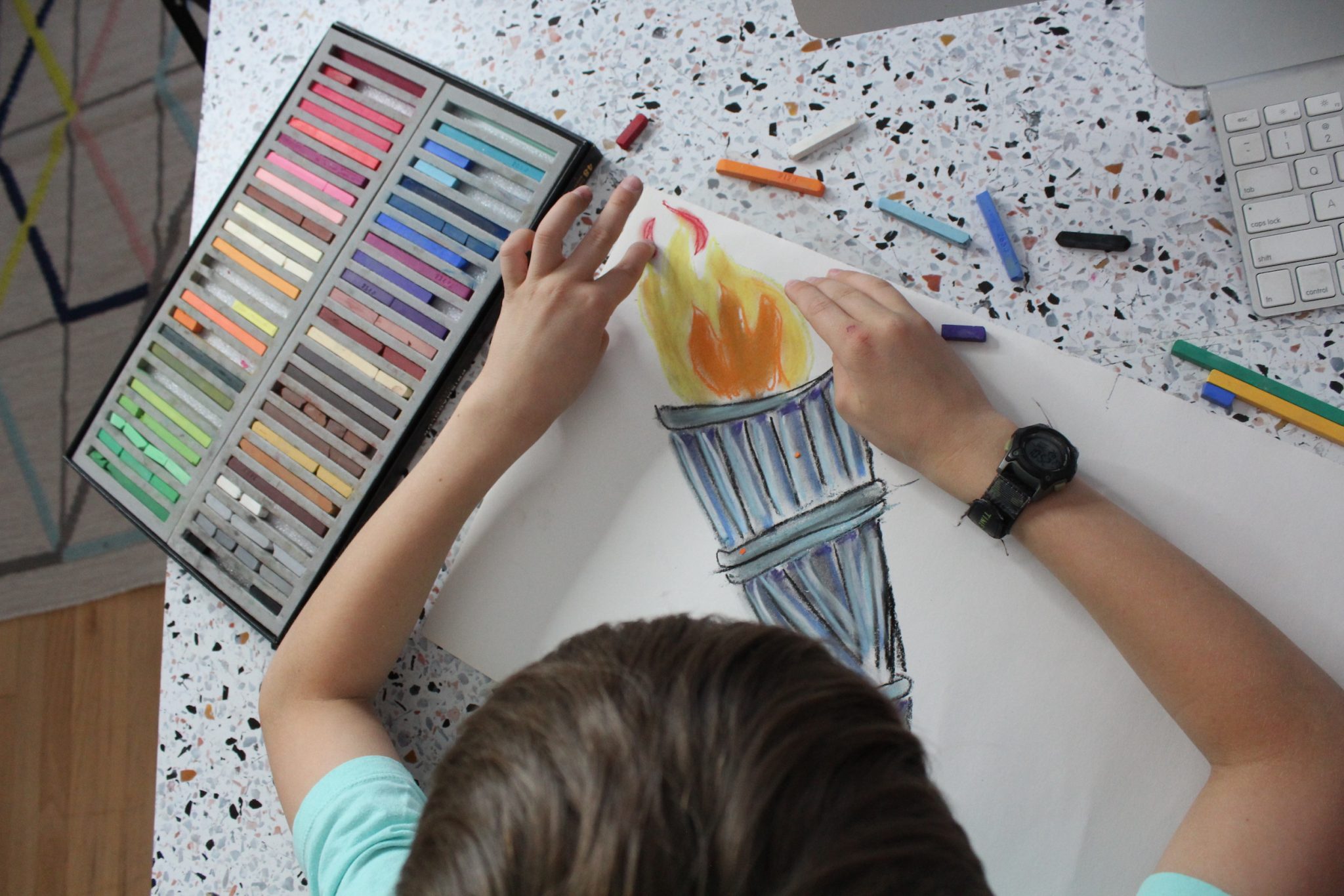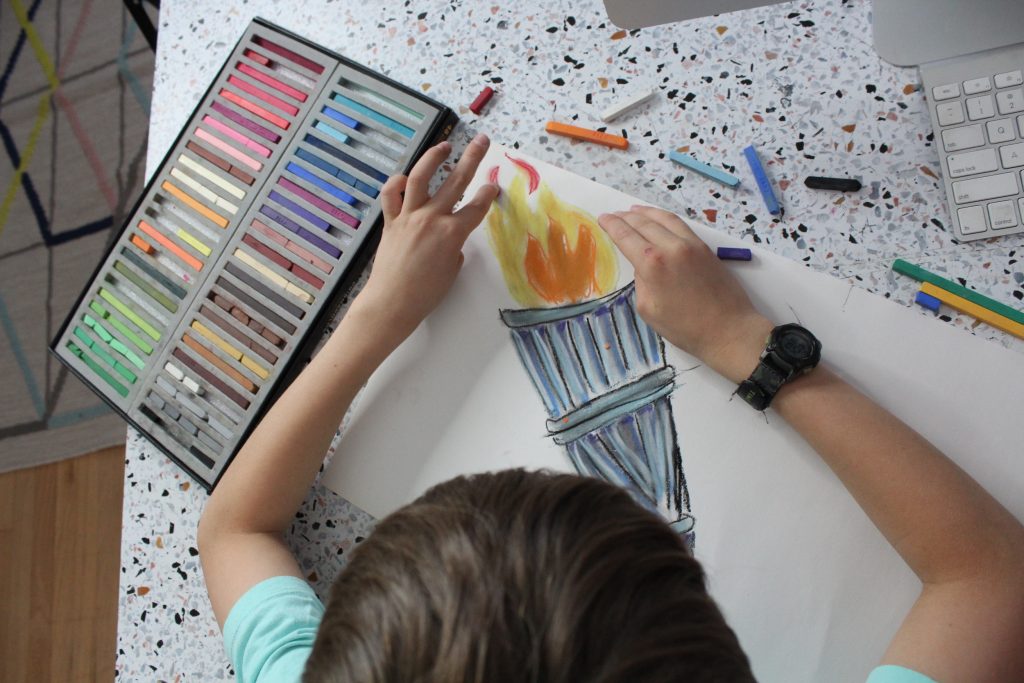 How to Draw an Olympic Torch with Chalk Pastels
You can enjoy this sample lesson, The Torch. This is one of the many lessons for both summer and winter games included in The Games Clubhouse Edition in the You ARE an ARTiST Complete Clubhouse.
Suggested supplies: white construction paper. Blue, light blue, black, white, red, orange, yellow chalk pastels.
Share your art! Draw an Olympic Torch with Chalk Pastels with Nana's art lesson and please tag us on social media. You can tag @chalkpastelart on Instagram and use the hashtag #youareanartist – we can't wait to see!
More Homeschool Learning with The Games
Celebrate The Games with Chalk Pastel Art Ideas – From ancient Greece and the Roman coliseum to the modern games and all the sports competitions, this is a great opportunity to build a homeschool unit study around The Games. Plus, chalk pastels are a fun addition to your Olympic learning.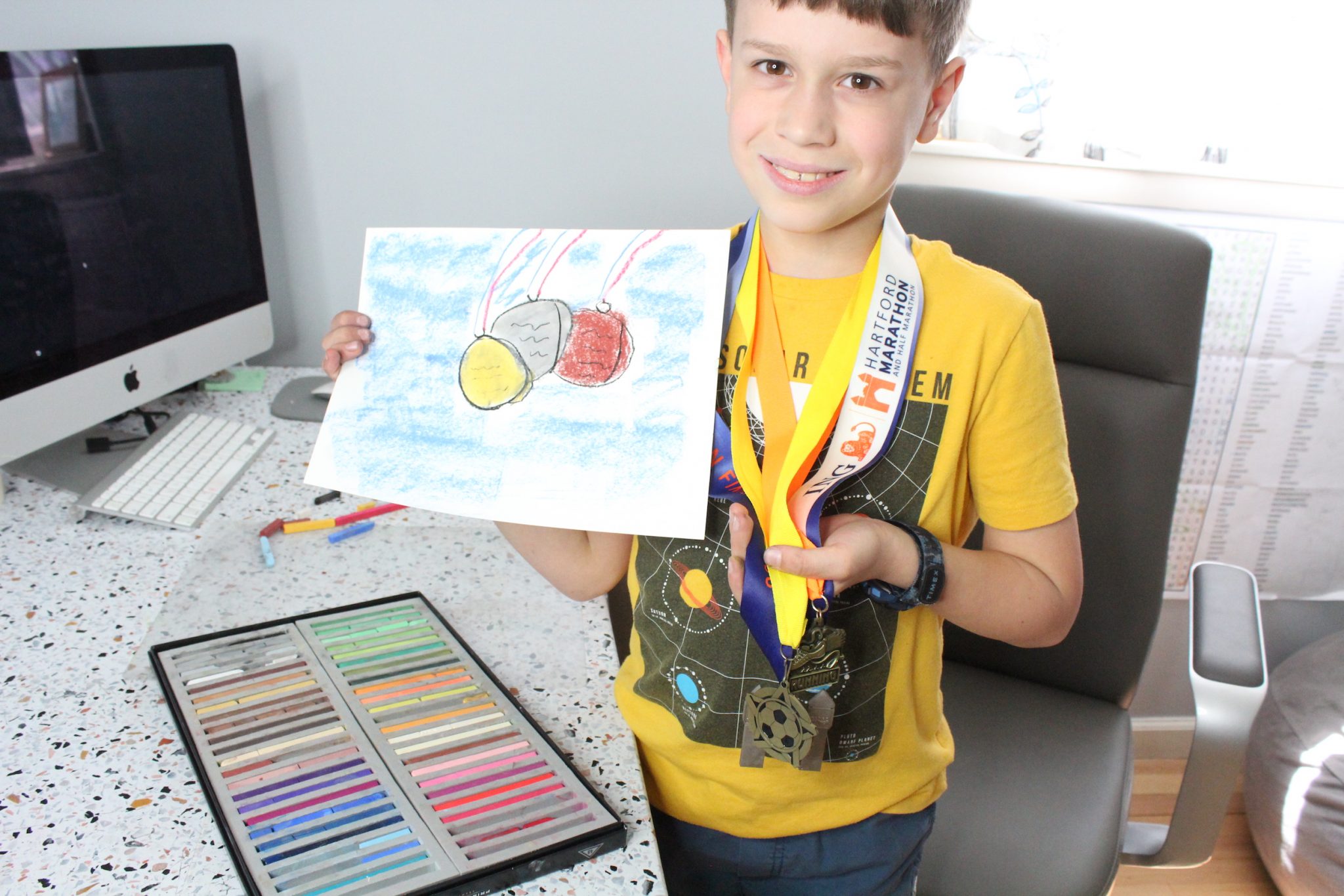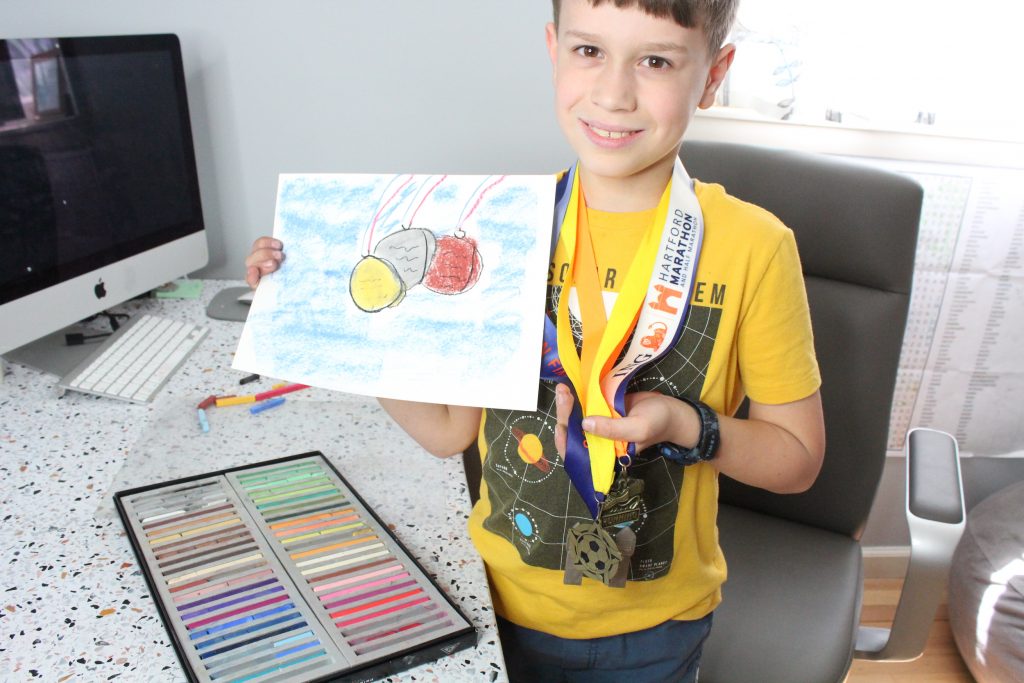 You ARE an ARTiST Complete Clubhouse members have access to ALL of Nana's art lessons for The Games for both summer and winter sports! Plus, artist clubhouse members enjoy a wonderful I Drew It Then I Knew It The Games companion curriculum workbook with Fun Facts, a printable medal tracker and more!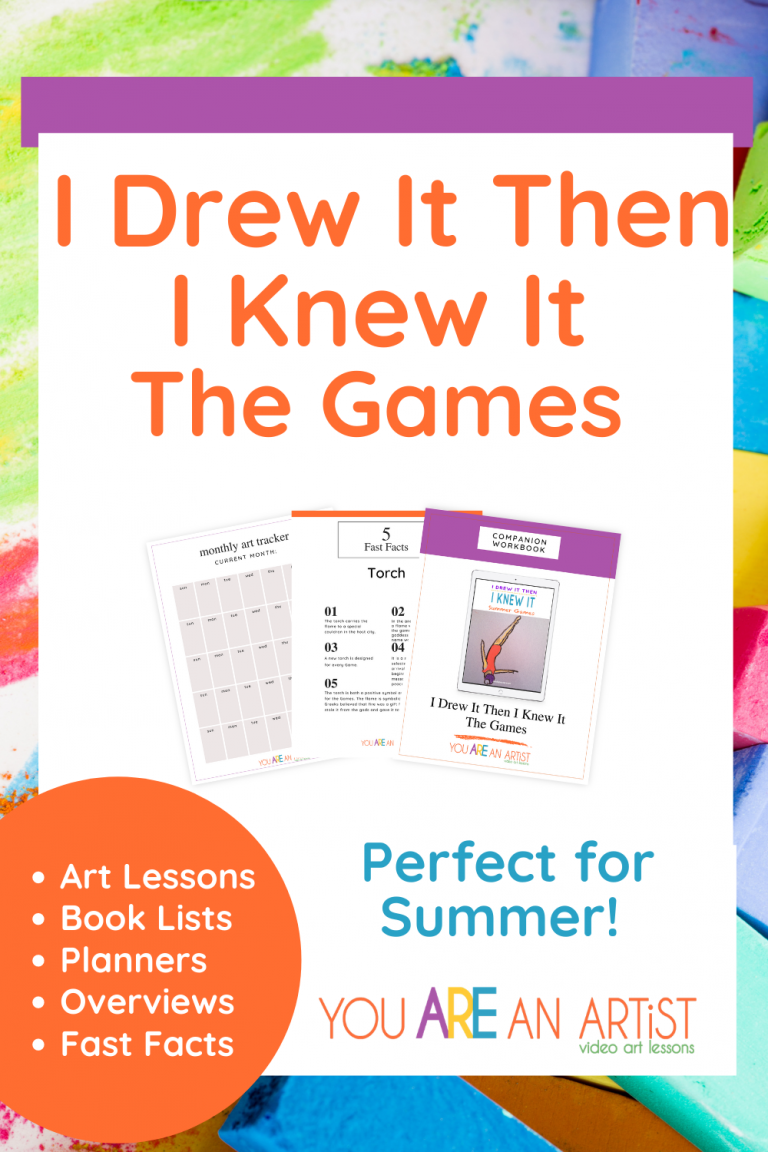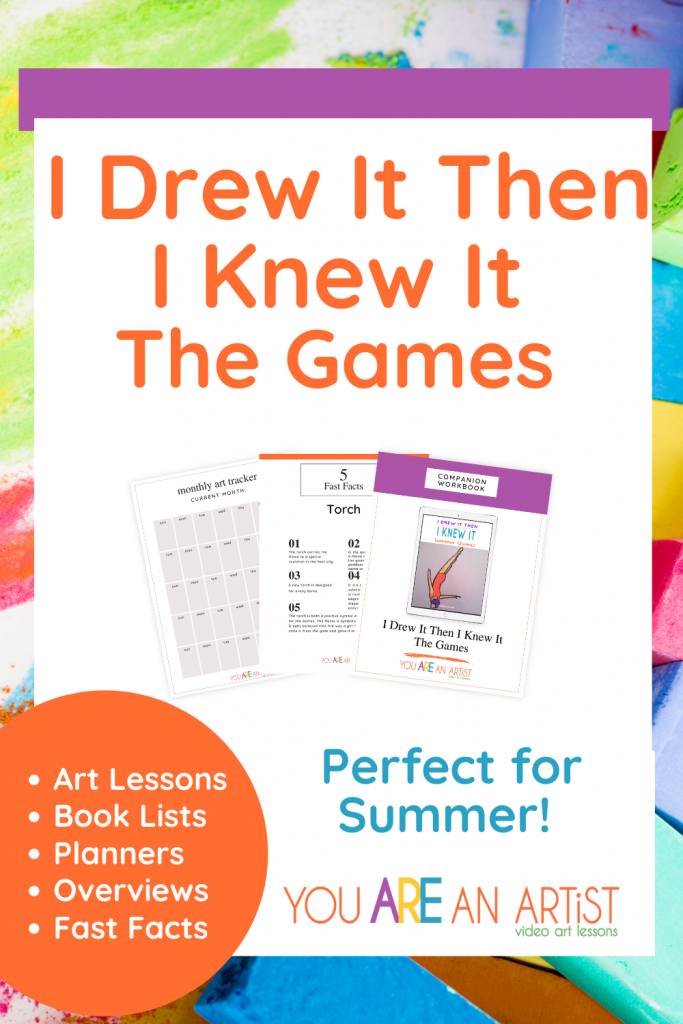 Enjoy the upcoming Games by using these art lessons to connect kids to the historic and symbolic nature of the world's greatest competition!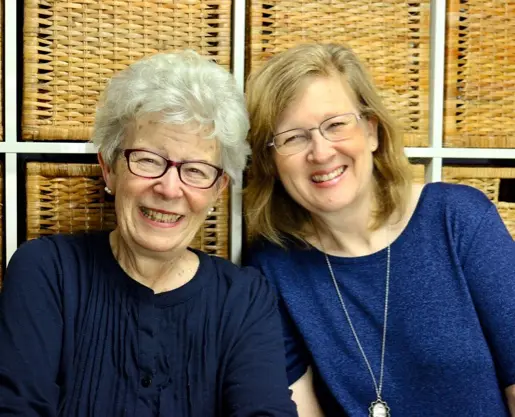 Growing a love of art at You ARE an ARTiST is a multi-generational passion! Tricia is Nana's daughter and a mama of five children. Nana shared her first chalk pastel art lessons with her grandchildren around Tricia's kitchen table. Homeschooling since 2000, Tricia has seen the fruits of home education with three homeschool grads so far! She shares the art and heart of homeschooling at Hodgepodgemom and is author of the book, Help! I'm Homeschooling! She and her husband, Steve, are also owners of Homeschool Nature Study and The Curriculum Choice.