A Simple Start in Chalk Pastels Video Art Course Charter School Edition
$200.00
A whole year of video art tutorials
45 tutorials in all — one lesson a week for an entire school year. Two semesters!
Affordable – under $4 .50 a lesson from a Master Artist!
Enjoy from the comfort of your home.
Simple supply list. Just add paper and a set of chalk pastels! (No lengthy, expensive list)
Description
You asked for it! A Simple Start in Chalk Pastels Video Art Course Charter Edition is now available – with semester options as well! Because you ARE an artist. We begin with A simple start… because as children didn't we all start my drawing big loops and circles with chalk? ~ Nana (Lucia Hames). Nana walks you and your artists through the steps of creating beautiful artwork, providing tips on colors and teaching chalk pastel techniques.
Enjoy from the comfort of your home at your convenience and on your schedule.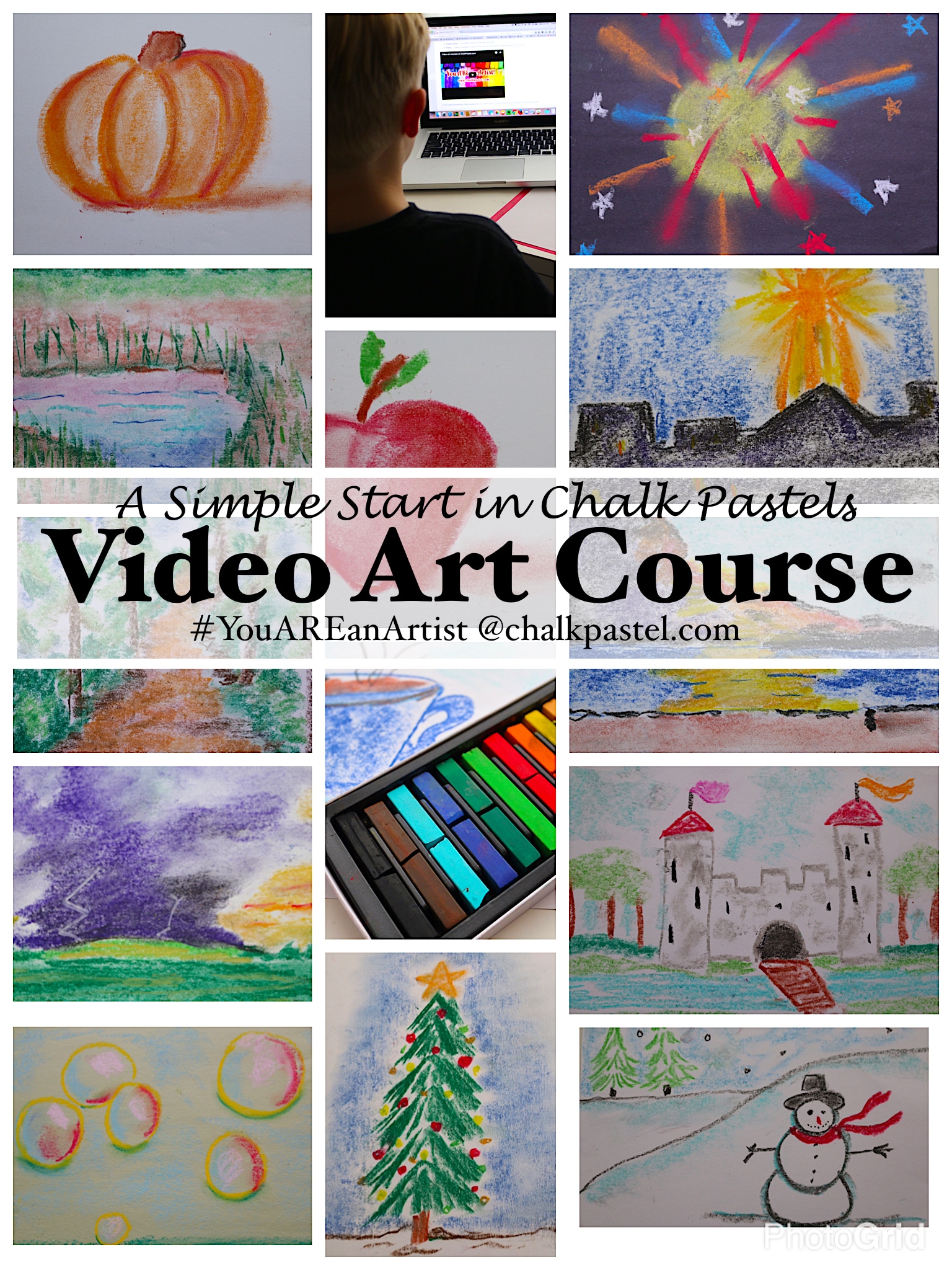 A Simple Start in Chalk Pastels Full Course
A Simple Start in Chalk Pastels: Semester 1
A Simple Start in Chalk Pastels: Semester 2
ALL you need to get started! No long, intimidating art list. Just…
Chalk pastels — available online or from any art store for less than $10 for a starter set
Paper — copy or computer paper you have on hand and a pack of construction paper will get you started
Chalk Pastels for What Ages?
Chalk pastels are truly art for all ages. No prior skill level necessary. Chalk pastels are a unique art medium. Younger artists find chalk familiar and fun. Budding artists that are upper elementary aged and older, find such freedom in independent time with chalk tutorials and creating what they please. Artists with much more practice still find chalk pastels challenging because of all the layering and 'painting of light' they can do. The possibilities are endless. Adults that enjoy these tutorials as well. Because art is for everyone!
"Easy enough for your smallest one that is able to hold a piece of chalk, challenging enough for high schoolers and adults. No need for expensive supplies – head to your local mart or craft store and get the chalk that fits your budget… Go- This. Will. Bless. Your. Family. I Promise! Nana and Tricia do all the work, you just gather your artists." ~ Angie at Petra School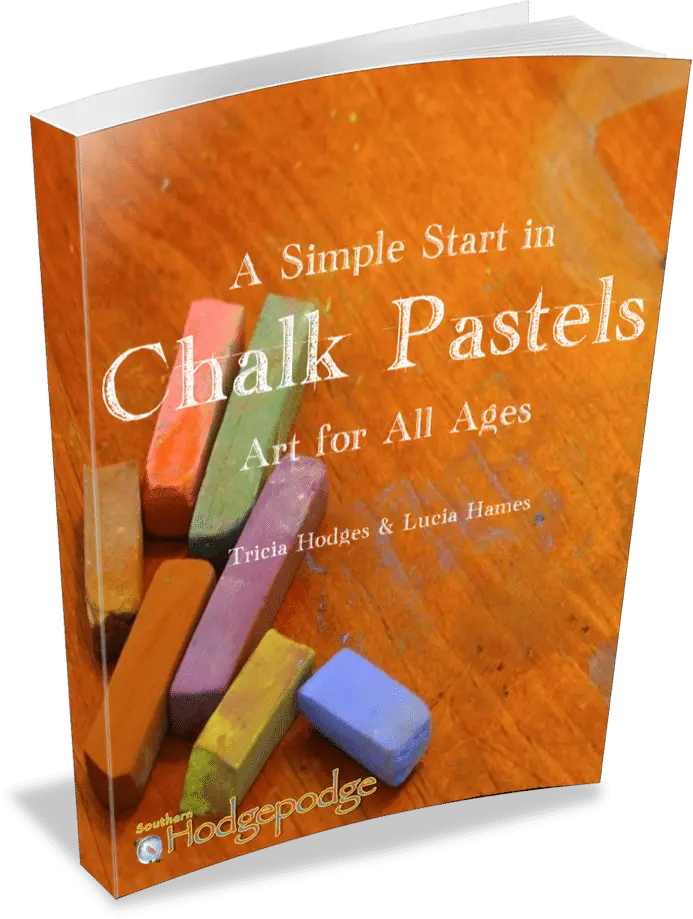 Also included: A Simple Start in Chalk Pastels ebook
What is included in the course?
Step-by-step instructions
Techniques encourage both new artists and challenge more advanced ones
Independent learning for older students
Option to join You ARE an Artist Facebook group for sharing art work and asking questions.

How to view the course?
Each lesson includes an overhead view of Nana leading you through, step-by-step.
View each lesson on any digital device.
Once purchased, you have lifetime access to the course.

The Teacher, Master Artist Lucia Hames
Also known as Nana, Lucia is continually learning and taking lessons herself. Her passion is to help you realize that you ARE an artist! More on the teacher in Get Started in Chalk Pastel Art.
Try a Free Art Lesson – Apple and Pumpkin
Enjoy this sample video art lesson from Nana!

Supplies needed: Paper you have on hand, a starter set of chalk pastels.
Optional: You may want to have a damp cloth or baby wipes for chalky fingers and easy clean up.
Chalk Pastels Video Art Course Charter Edition Includes:
Path to the Beach
At the Beach
Beach Umbrellas
Sailboat at Sunset
Twilight
Harvest Moon
Lily Pad
Medieval Castle
Marsh
Tornado
Approaching Storm
To The Woods
Dogwood Blossom
Tree Silhouette
Tree Reflection
Leaf
Bird's Nest
Chickadee
Three Little Chicks
Robin
Love Birds
Sandpiper Shore Bird
Sunflowers
Hydrangeas
Queen Anne's Lace
Butterfly
Tomato
Fruit Bowl
Strawberries
Bananas
Blueberries
Watermelon
Macaroni and Cheese
Fudge Pie
Apple or Pumpkin
Winter Fun
Fireplace
Mug of Hot Chocolate
Sparklers
Bubbles
Bonus tutorials!
Sky Vista
Bluebird
Chickadee
Banana
What Others Are Saying About Chalk Pastels Video Art Course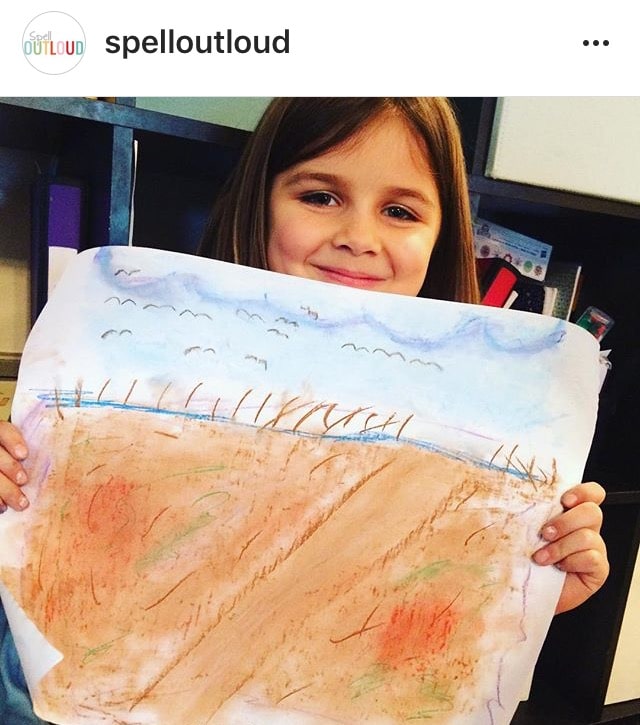 "Isn't this an awesome art piece? She has a fantastic art instructor–and no–it isn't me. This art instructor comes to my house, works around my schedule and teaches all my kids at the same time!" ~ Maureen of Spell Outloud
"…a lesson from a Master Artist that you can take over and over from any device! We've taken art lessons before from lesser artists and paid way more." Marci, The Homeschool Scientist
"Homeschool friends, This Video Art Course (over 40 lessons) is a whole school year of art lessons that all of your kids can do together. All you need are chalk pastels and paper for your kids to do these lessons. And your kids can learn at the kitchen table while you work on your blog, not that I know anyone who would do that.
" Alea Milham, Premeditated Leftovers and author of Prep Ahead Meals from Scratch

Save
Save
Save
Save
Save
Save
Save
Save
Save
Save
Save
Save
Save
Save
Save
Save
Save
Save
Save
Save
Save
Save
Save
Save
Save
Save