American History Video Art Lessons
$80.00
Also available in You ARE an Artist Complete Clubhouse membership with access to exclusive American history lessons and – at the Complete level – all of Nana's 700+ video art lessons! Or available for purchase as a course.With your chalk pastels at the ready, let's paint American history from sea to shining sea! History and art are a wonderful combination. Expand your early American studies and make history come alive with chalk pastel art and American History Video Art Lessons for all ages. I Drew It Then I Knew It! Not only will you know history, you will learn to paint parts of history too, because you ARE an artist!
Also available in You ARE an Artist Complete Membership and American History Art Subscription
Description
All it takes is a starter set of chalk pastels, construction paper and these video art lessons to enjoy learning! No expensive, intimidating list of supplies.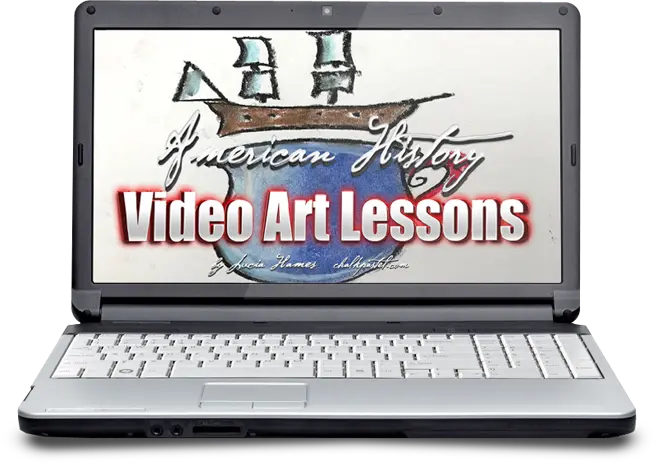 What is included in the course?
Step-by-step instructions
Techniques encourage both new artists and challenge more advanced ones
Independent learning for older students
Option to join You ARE an Artist Facebook group for sharing art work, asking questions of the teacher and interacting with fellow artists.
How to view the course?
Each lesson includes an overhead view of Nana leading you through, step-by-step.
View each lesson on any digital device.
Once purchased, you have lifetime access to the course.

The Teacher, Master Artist Lucia Hames
Also known as Nana, Lucia is continually learning and taking lessons herself. Her passion is to help you realize that you ARE an artist! More on the teacher in Get Started in Chalk Pastel Art.
American History Art Lessons for What Ages?
Though this course is designed with upper elementary to high school students in mind, chalk pastels are truly art for all ages. No prior skill level necessary. Chalk pastels are a unique art medium. Younger artists find chalk familiar and fun. Budding artists that are upper elementary aged and older, find such freedom in independent time with chalk tutorials and creating what they please. Artists with much more practice still find chalk pastels challenging because of all the layering and 'painting of light' they can do. The possibilities are endless.
Try a Free American History Video Art Lesson
Enjoy our free art tutorial from the course…

ALL you need to get started! No long, intimidating art list. Just…
Chalk pastels — available online or from any art store for less than $10 for a starter set.
Paper —  You will mostly use construction paper for this course. Copy or computer paper you have on hand for just a few tutorials as well.
Optional: You may want to have a damp cloth or baby wipes for chalky fingers and easy clean up.
That's all!

American History Video Art Lessons Includes:
Revolutionary War uniforms – Continental soldier and British soldier
Boston Tea Party
Early colonists
13 colonies – the gathering storm
George Washington
White House
The Constitution
Women in War
Paul Revere
Lewis and Clark
Native Americans – Midwestern Tribes Headdresses
Napoleon
French Flag
War of 1812
Bonus content
Columbus
Abraham Lincoln's Hat
Complete Artist Clubhouse members also enjoy:
Three Branches of Government
Alexander Hamilton
King George, III
Presidents continuing series
American Landmarks
Maps continuing series
Famous Artists and Composers continuing series
Literature continuing series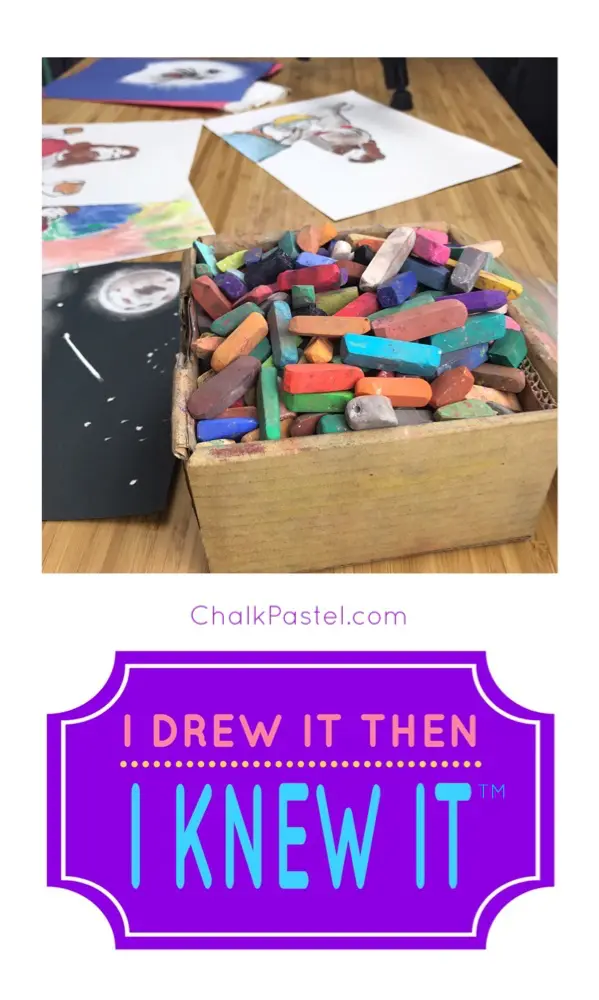 Save
Save
Save
Save
Save
Save
Save
Save
Save
Save
Save
Save