What do you need to get started? All you need is paper and chalk pastels. No long, expensive art supply list!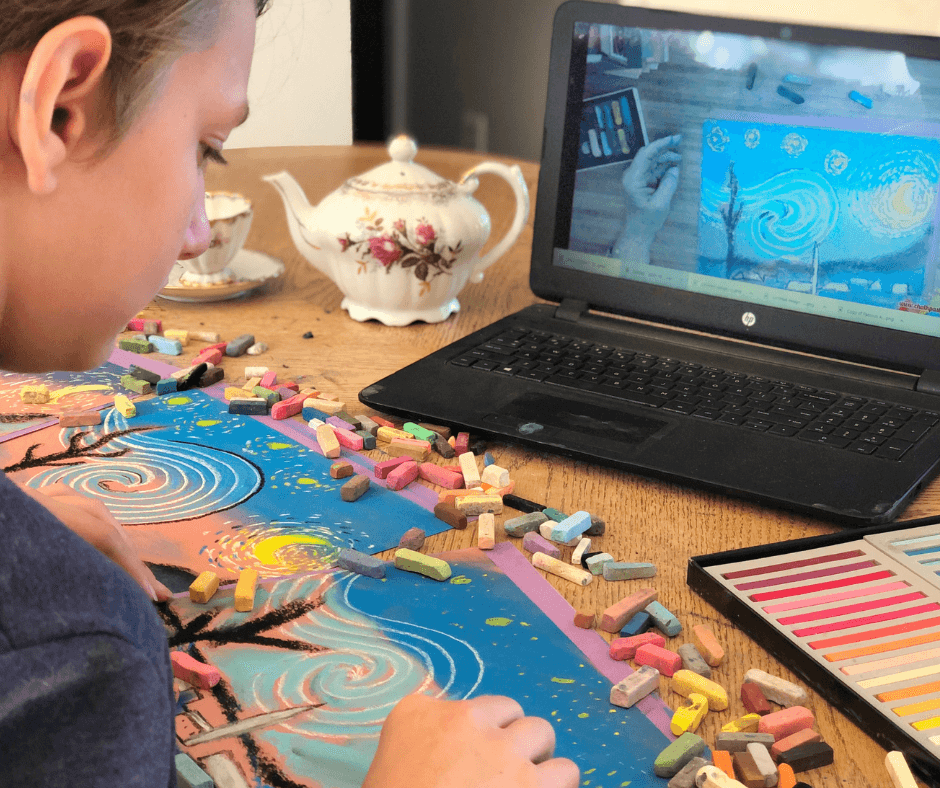 What is included in the Art Techniques with Chalk Pastels Video Art course?
Step-by-step instructions
Techniques encourage both new artists and challenge more advanced ones
Independent learning for older students
Option to join You ARE an Artist Facebook group for sharing art work, asking questions of the teacher and interacting with fellow artists.
How to view the course?
Each lesson includes an overhead view of Nana leading you through, step-by-step.
View each lesson on any digital device.
Once purchased, you have lifetime access to the course.

The Teacher, Master Artist Lucia Hames
Also known as Nana, Lucia is continually learning and taking lessons herself. Her passion is to help you realize that you ARE an artist! More on the teacher in Get Started in Chalk Pastel Art.
Try a Free Chalk Pastel Art Techniques Art Lesson
Enjoy our free Art Techniques video art tutorial from the course…

Supplies needed: Paper you have on hand, construction paper, a starter set of chalk pastels.
Optional: You may want to have a damp cloth or baby wipes for chalky fingers and easy clean up.

Art Techniques with Chalk Pastels Video Art Course Includes:
Introduction to Chalk Pastel Techniques
Impressionism with Monet
Post-Impressionism with Van Gogh
Color with O'Keeffe
Modernism with Picasso
Bonus Content: Icarus by Henri Matisse and London at Twilight by Monet
Save
Save
Save
Save
Save
Save