Make your homeschool a little more beautiful with literature, art and nature study! Explore the beloved picture book, Miss Rumphius, with Sarah, Nana and Tricia. What a FUN way to celebrate Sarah's new book together!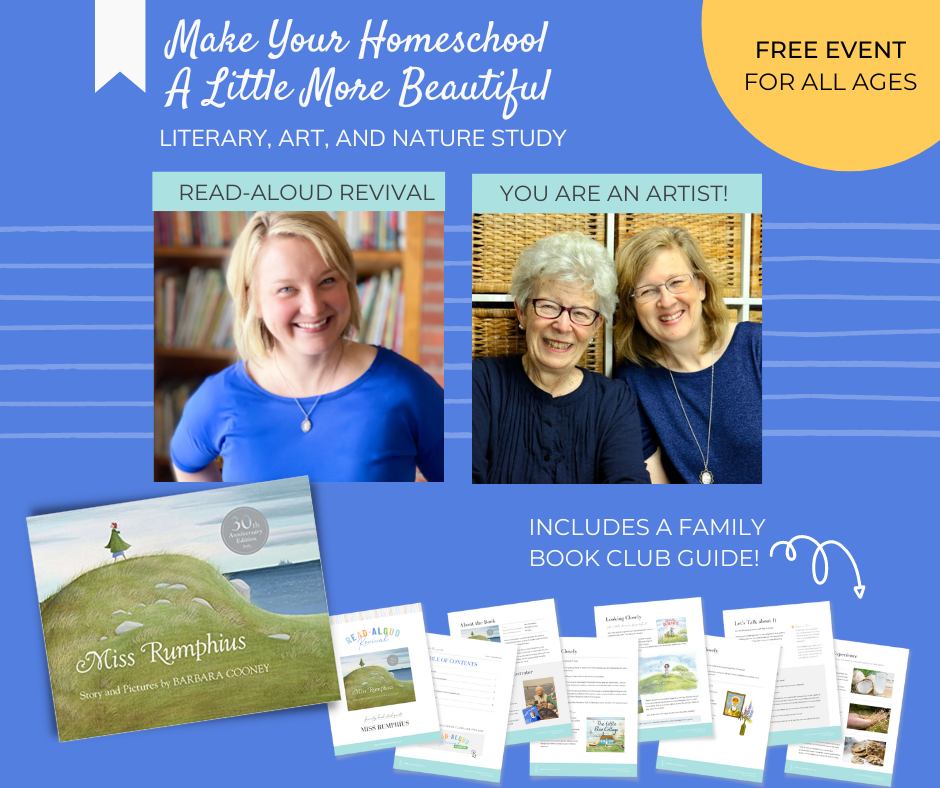 Make Your Homeschool a Little More Beautiful – A Free Event!
YOU are invited to the replay of this event!
Sign Up For Access to the Replay and For Your Free Resources
When you sign up you will receive: access to the replay of the event
You ARE an ARTiST Clubhouse, Homeschool Nature Study and Read Aloud Revival members receive:
Access for as long as you are a member (Read Aloud Revival, You ARE an ARTiST Clubhouse and Homeschool Nature Study)
Your Read Aloud Revival Family Book Club Guide on Miss Rumphius
A Homeschool Nature Study lupine Outdoor Hour Challenge
Please note: A replay will only be available to those who sign up. Be sure to fill out the form, below!
What is included in Make Your Homeschool a Little More Beautiful Event?
A fun Miss Rumphius literary 'hunt' with Sarah Mackenzie of Read Aloud Revival
A peek at Sarah's NEW picture book, A Little More Beautiful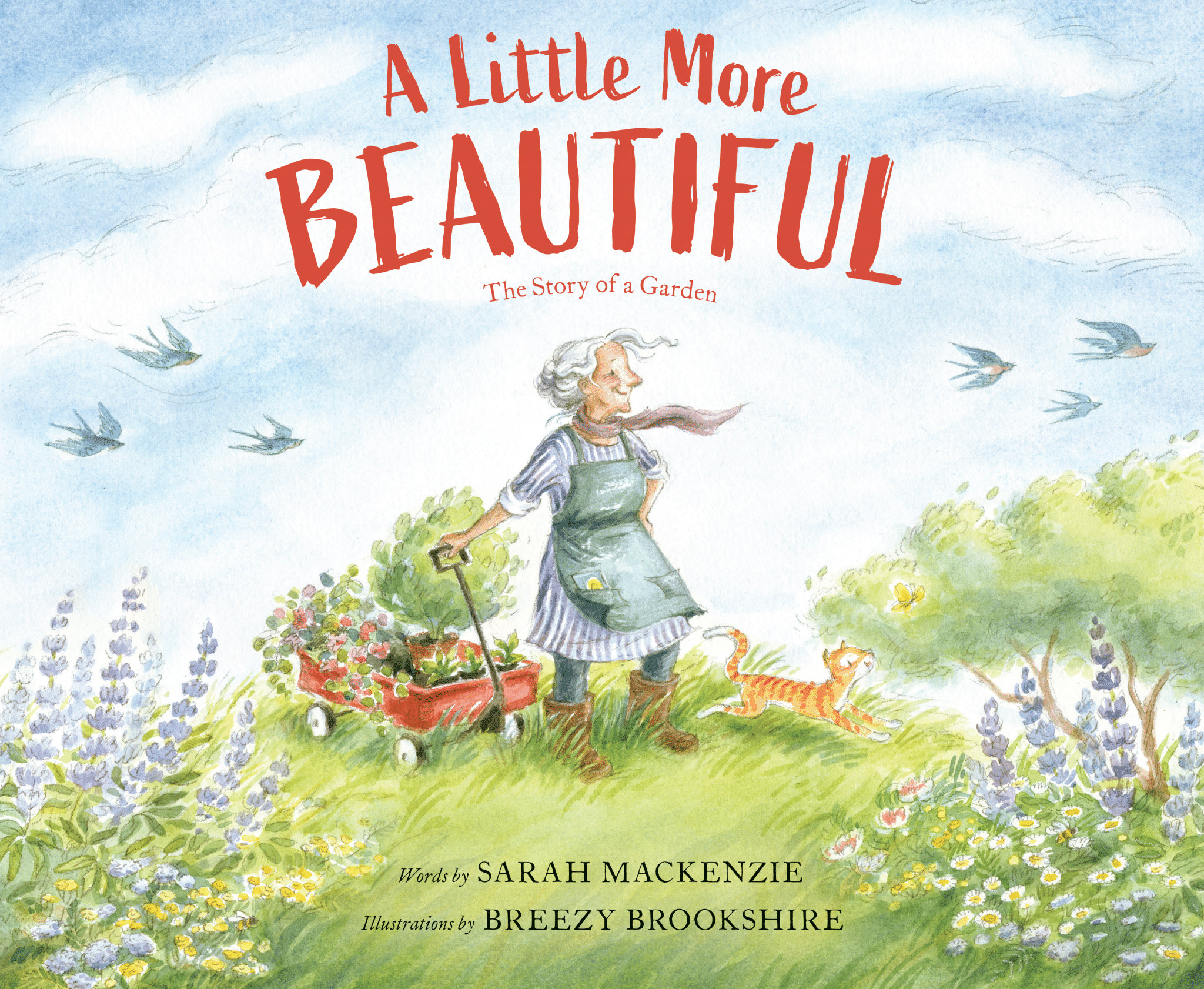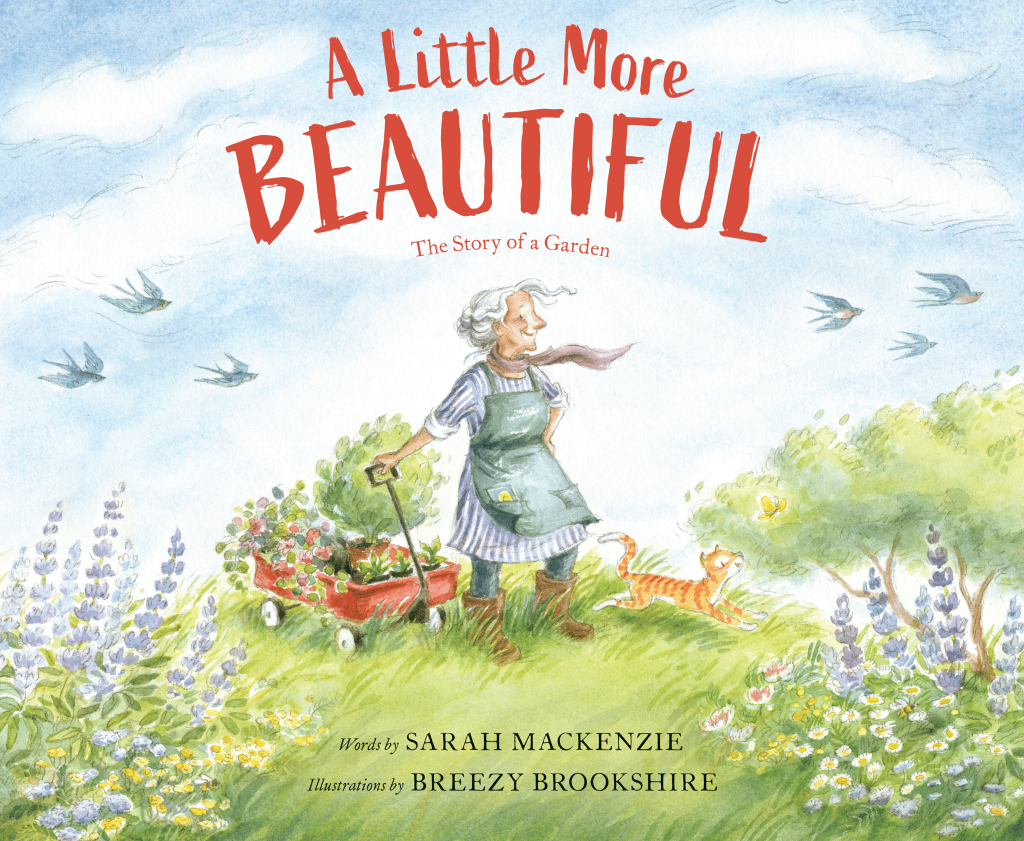 A wildflower nature study with Tricia of Homeschool Nature Study
Nana's art lesson in the style of Miss Rumphius and A Little More Beautiful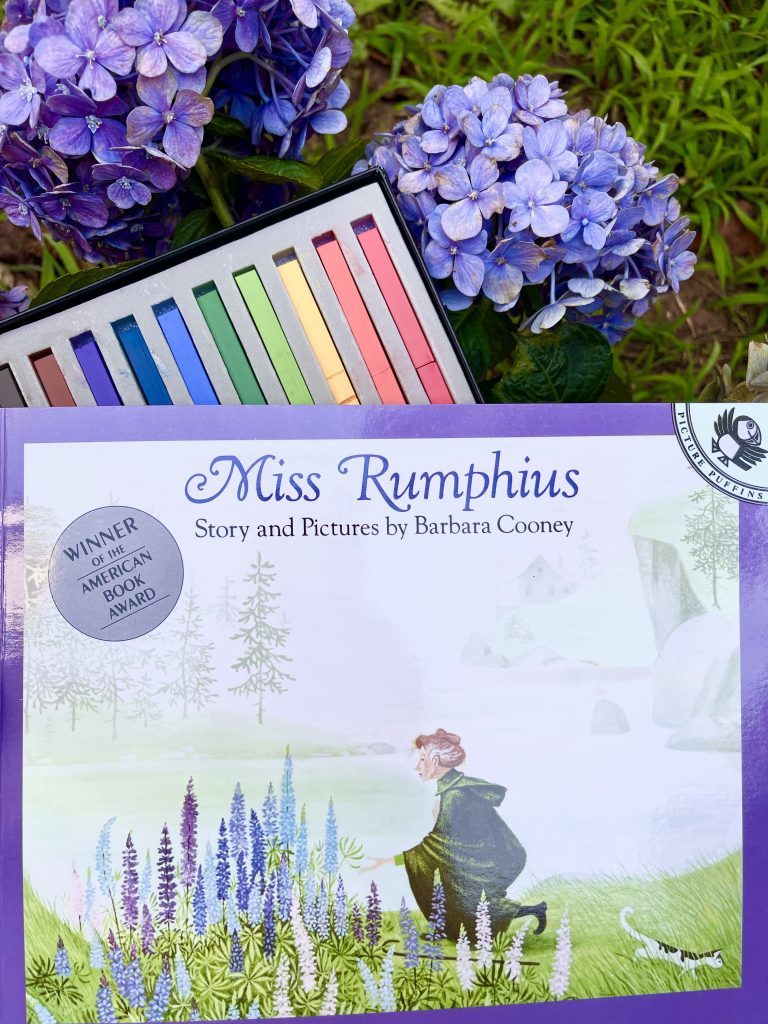 Here's How to Be Ready for the Event
For your literature time with Sarah, reserve or pick up your copy of Miss Rumphius at your local library or order online today!
For your art time with Nana, you will just need a very few suggested supplies, below:
a starter set of chalk pastels (Our favorites are here).
construction paper (Nana suggests white construction paper for this lesson)
baby wipes or damp paper towel for easy clean up
For your nature study time with Tricia, have your lupine download on hand.
Remember to sign up, above!
Share On Social Media!
Be sure to share your Make Your Homeschool A Little More Beautiful time on social media and tag @readaloudrevival @outdoorhourchallenge and @chalkpastelart – We can't wait to see you participating and to see your paintings!
And please invite your friends! Share this post with them!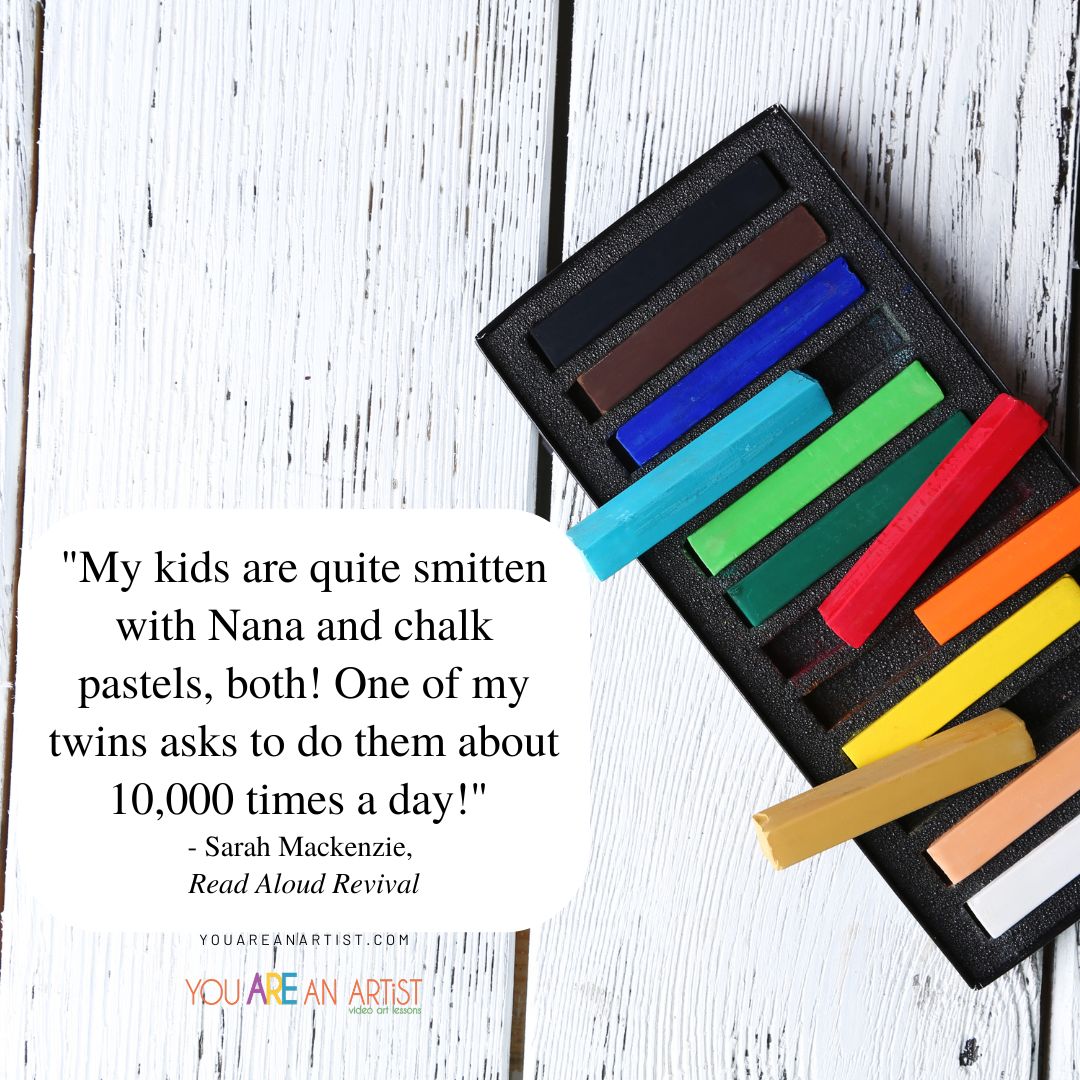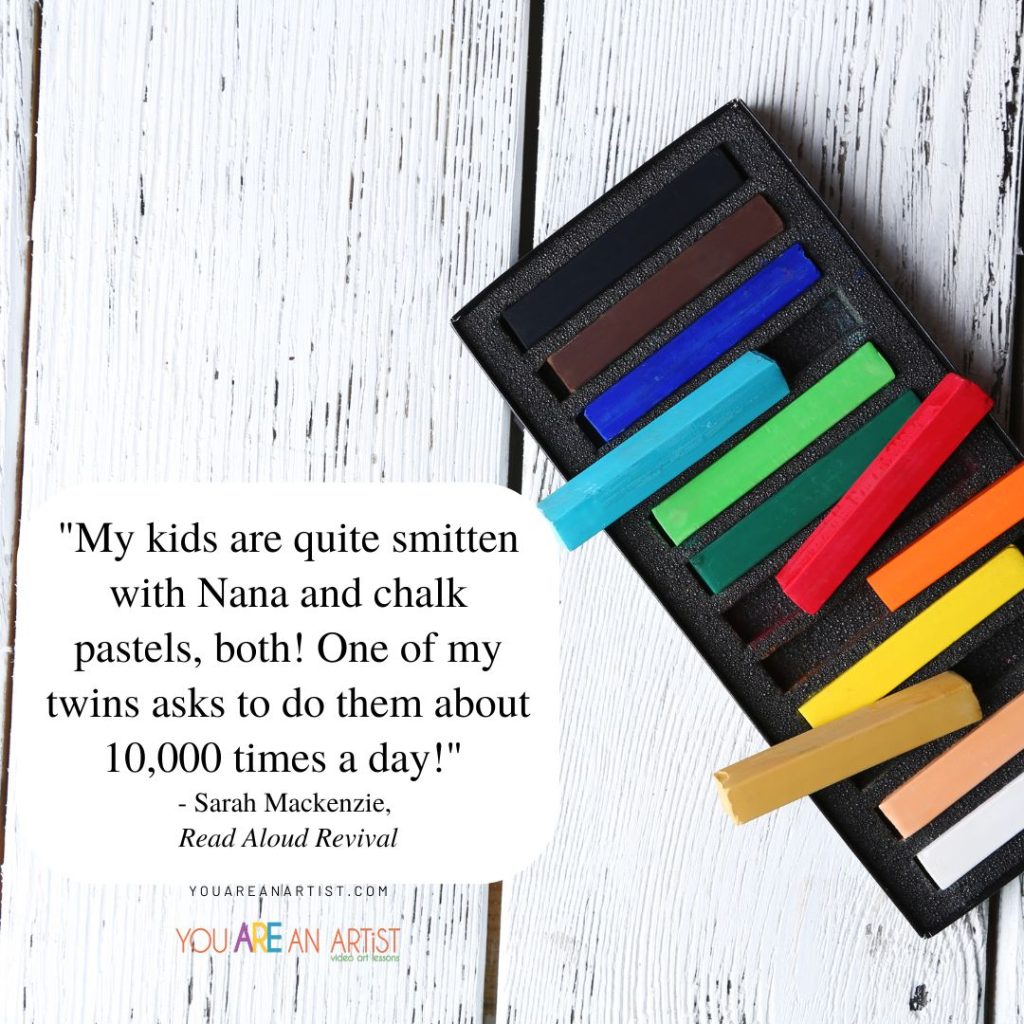 What a FUN way to incorporate literature, art and nature into your homeschool routine!