Do you know what one of the most skipped subjects is when it comes to homeschooling? Art! Can you believe it? For some of us, skipping art is unimaginable. Whether you enjoy art in your homeschool daily or weekly, creativity is essential to your homeschool's health. As you plan your homeschool year out and make careful curriculum choices, don't forget to include art. Here are 5 reasons not to forget art and why you need to begin including art in your homeschool regularly.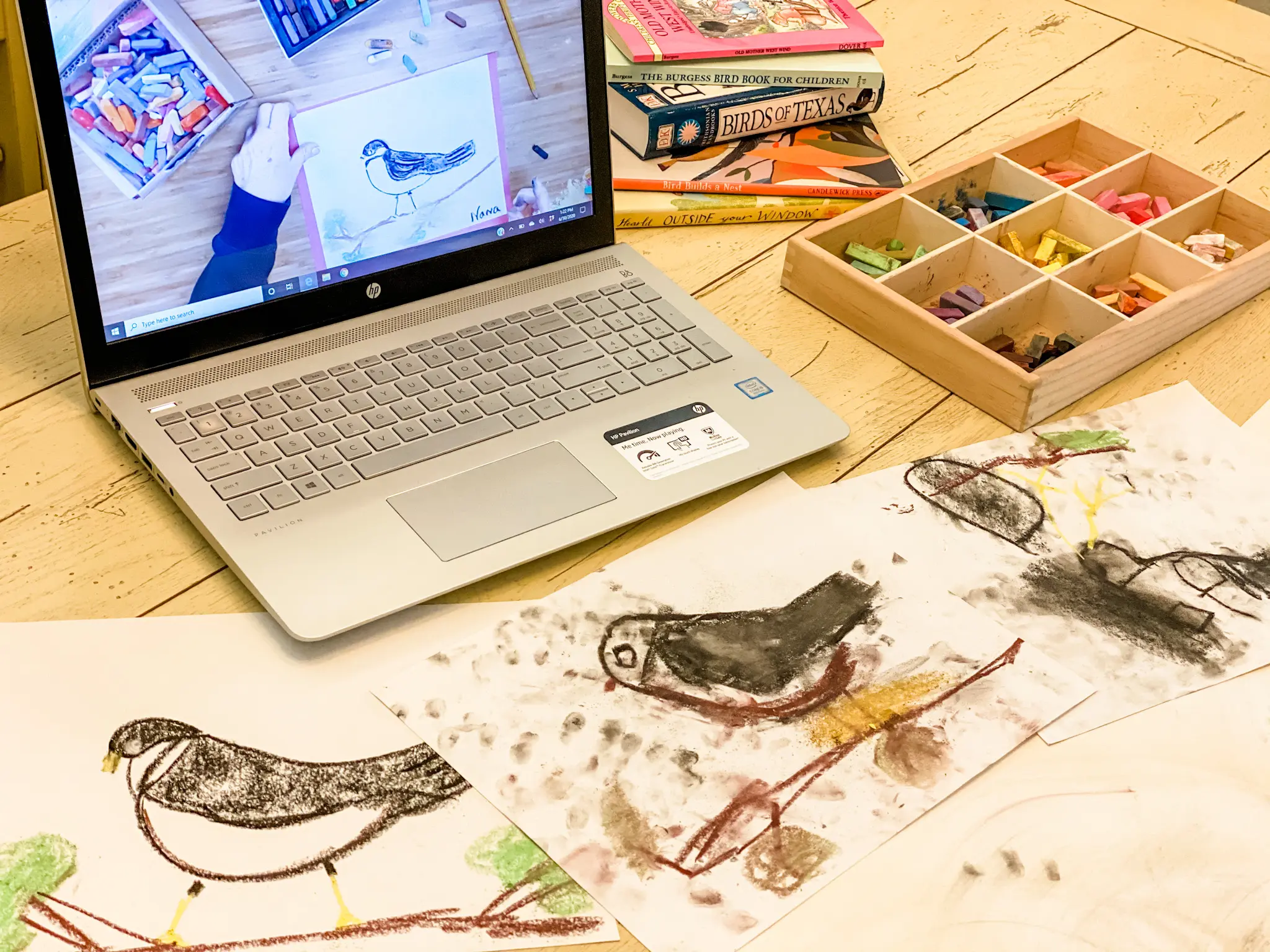 5 Reasons Not To Forget Art On Your Back-To-Homeschool List
Turn that bad day around. It happens to all of us, a bad homeschool day! You can let it ruin the day or use your secret weapon – art to turn the day around. It never fails! Bring out the chalk pastels, and everyone lights up. Better yet, add some sweet treats and yummy drinks, and you can have a complete experience. Try it and thank us later.
Use themes along with art to drive a lesson home. Research tells us that children are more likely to remember a lesson when a hands-on activity is included. With I Drew It And I Knew It, you can pair up a homeschool history lesson, for example, and make it so much more exciting. When you incorporate color, creativity, and fun – your children will remember the lesson. Luckily, ChalkPastel.com has all types of art lessons to accompany history, nature, science, maps, literature, and more.
Our children crave creativity. It's natural for them. Creativity allows for personal expression, and personal expression fosters mental growth. Kids can express their feelings and enhance their development when they have creative freedom.
Art is not only fun, but it is inexpensive fun. When you invest in a membership with You Are An Artist, your whole family can enjoy it! So basically, you can buy one membership, and kids ages 0-99 can all enjoy! This is incredibly valuable because parents, grandparents, and all the siblings can participate in art as a family—what a fantastic way to bond with your children. In addition to the great deal that a membership is for the family, the supplies are minimal. All you need to get started with chalk pastels is construction paper and a box of chalk pastels. Few other art mediums are this inexpensive to get started with.
Family memories are made around art. Of all the homeschool curriculum you will buy, which subjects do you think make the best memories? Yes! Art. Of all the things we include each day into our homeschool, many necessary of course – most of us want our children to have good memories around the table together. I am sure you know that those memories are less likely to be about math or language arts. But art has the power to create beautiful memories and provide opportunities to bond with your children.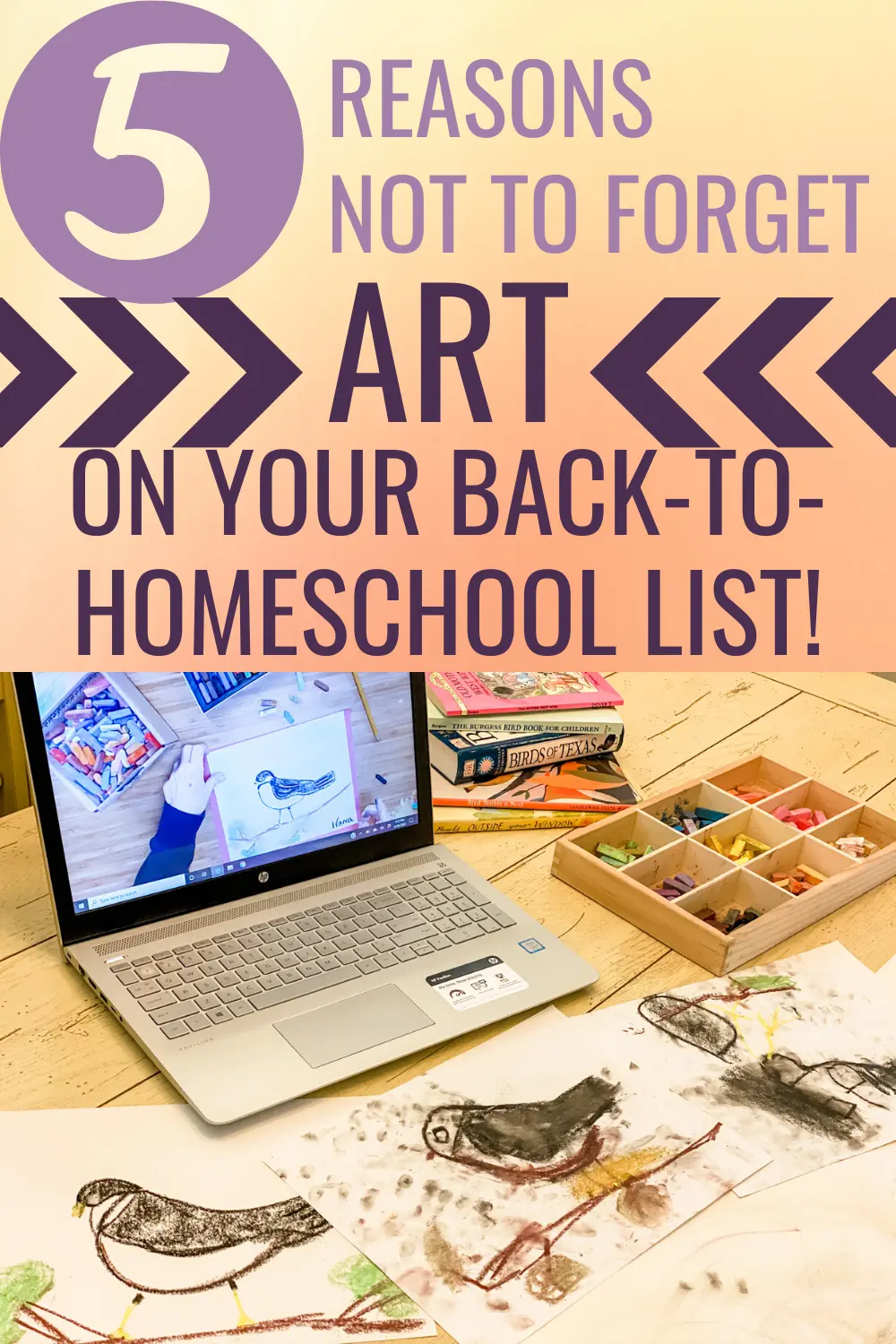 After a dozen or so years of homeschooling, I have learned that including art is not just adding a little fun to the day. Adding art to our homeschool helps enrich our homeschool and gives my children the necessary outlets they need to thrive at home. Art makes everyone happy! So, I encourage you not to skip art this year, include it in your homeschool and reap the emotional, intellectual, and creative benefits.
How to Incorporate Homeschool Art Lessons Into Your Day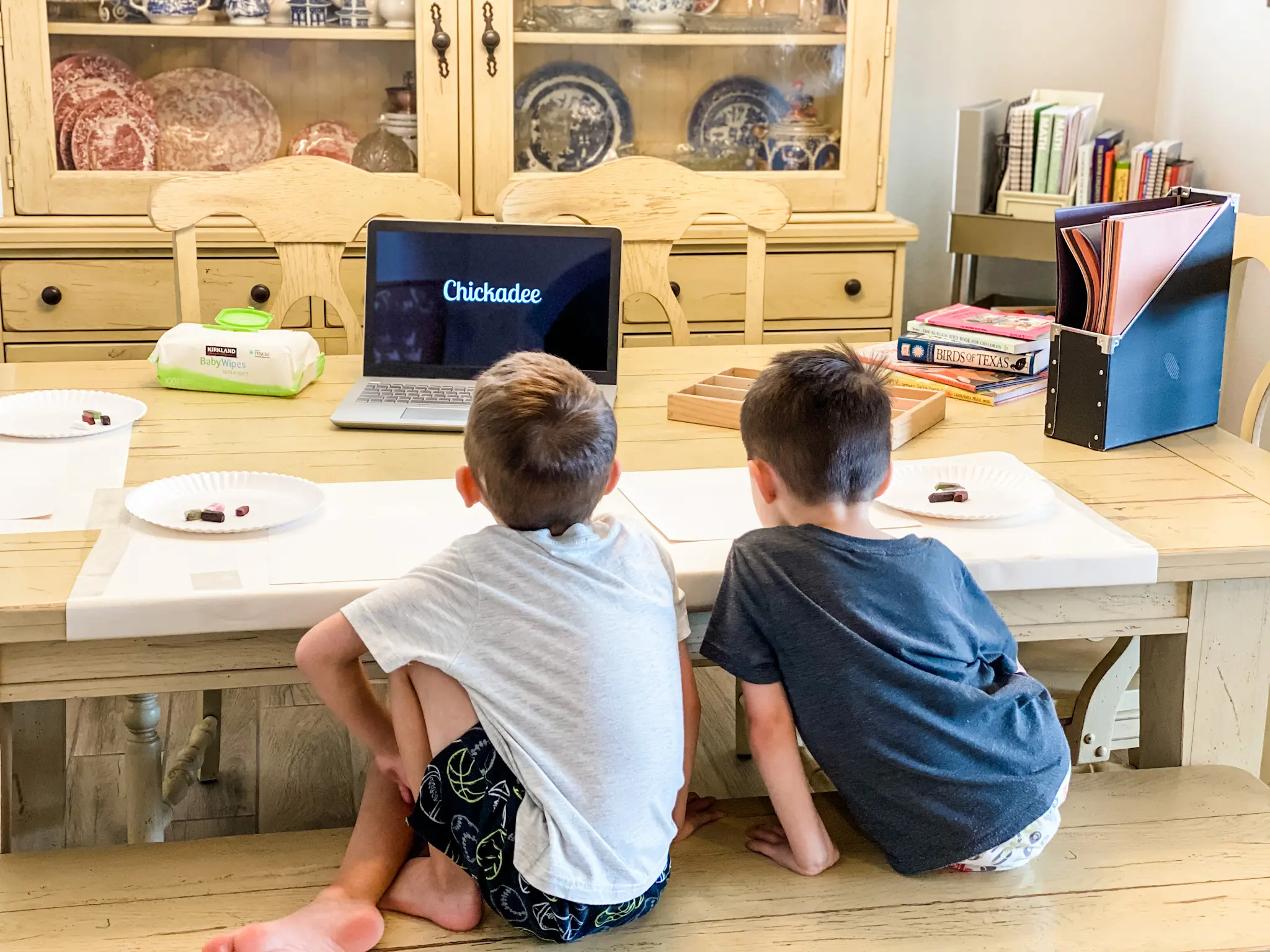 If you are still wondering how to incorporate art into your homeschool days, here are a couple of practical ideas to help you plan.
Plan Your Projects – Add art into any subject to make it more fun with this cool art lesson planner. You can easily plan when to add the perfect art lesson to align with your homeschool plans.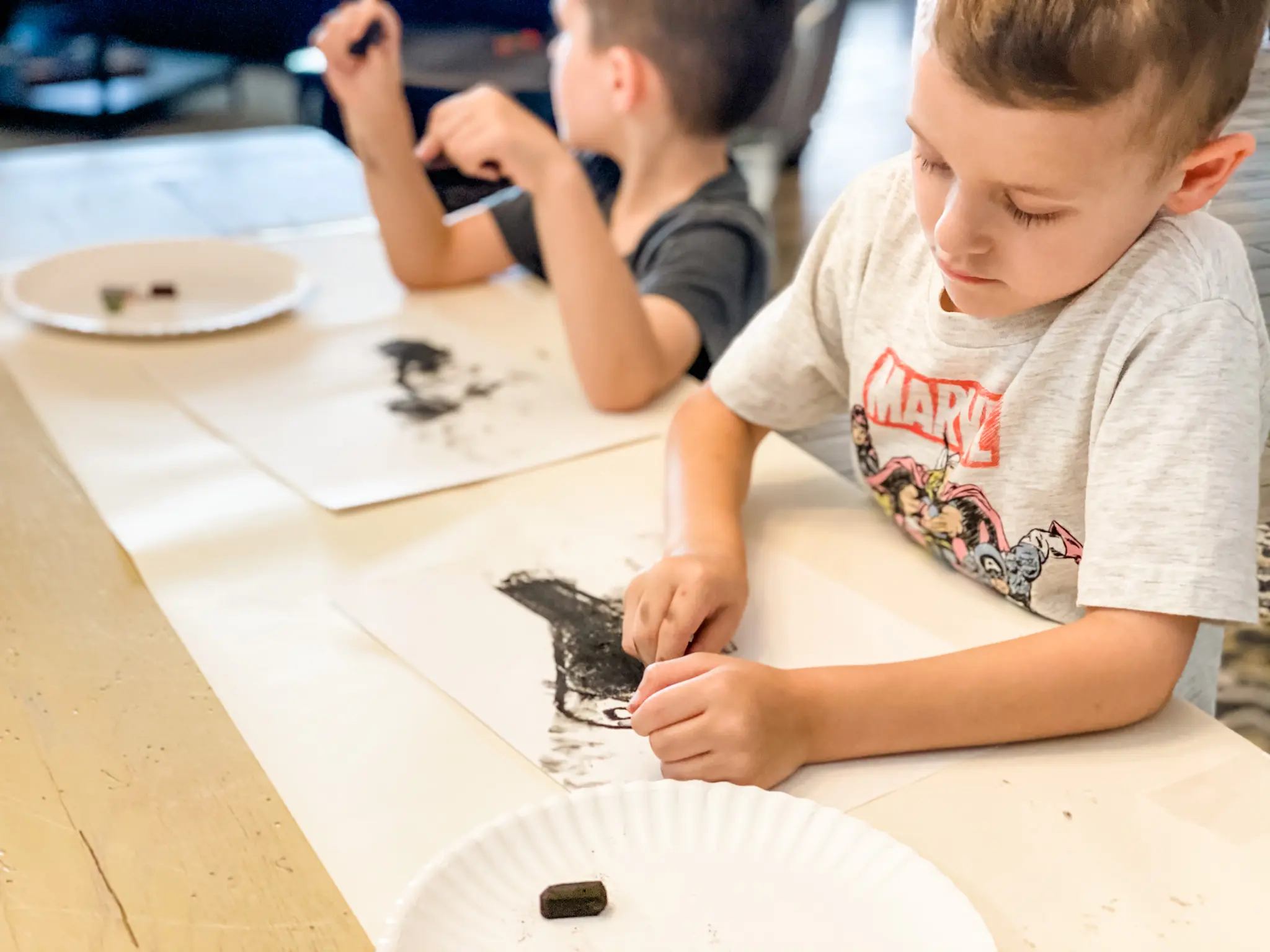 Set Up Your Art Space In No Time – If you are worried about the time it takes to set up, it took me 10 minutes to set up the space you see in the photos here. (We were enjoying nature art lessons about birds.) You do not need all of these things, but here is what I use to set up and clean up in under 10 minutes.
Baby Wipes
Chalk Pastels
Construction Paper
Paper Plates
Butcher Paper or Ikea Paper Roll
Packing Tape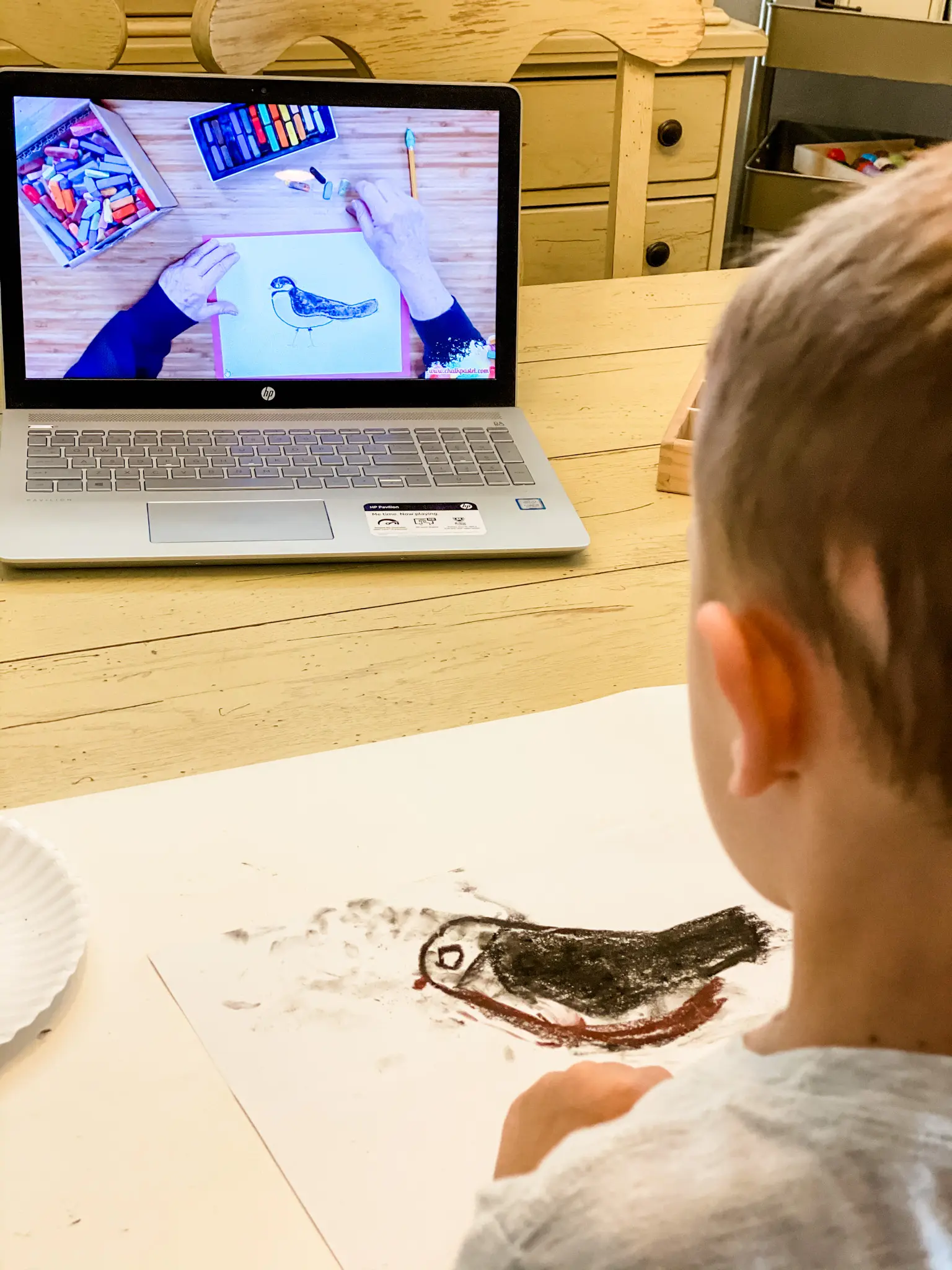 How to Set Up Your Homeschool Art Space In Four Easy Steps
Step 1 – I quickly cut pieces of butcher paper off the roll to cover the kid's workspace. That way, I can rip the paper off when we are done, and there is no mess to clean up. Tape the paper to the table.
Step 2 – I grab construction paper and chalk pastels. Place the necessary chalks on a paper plate. Again, this helps minimize any mess.
Step 3 – Put some baby wipes on the table. This makes it easy to wipe your fingers between colors.
Step 4 – Push play on the Chalk Pastel art lesson and have fun!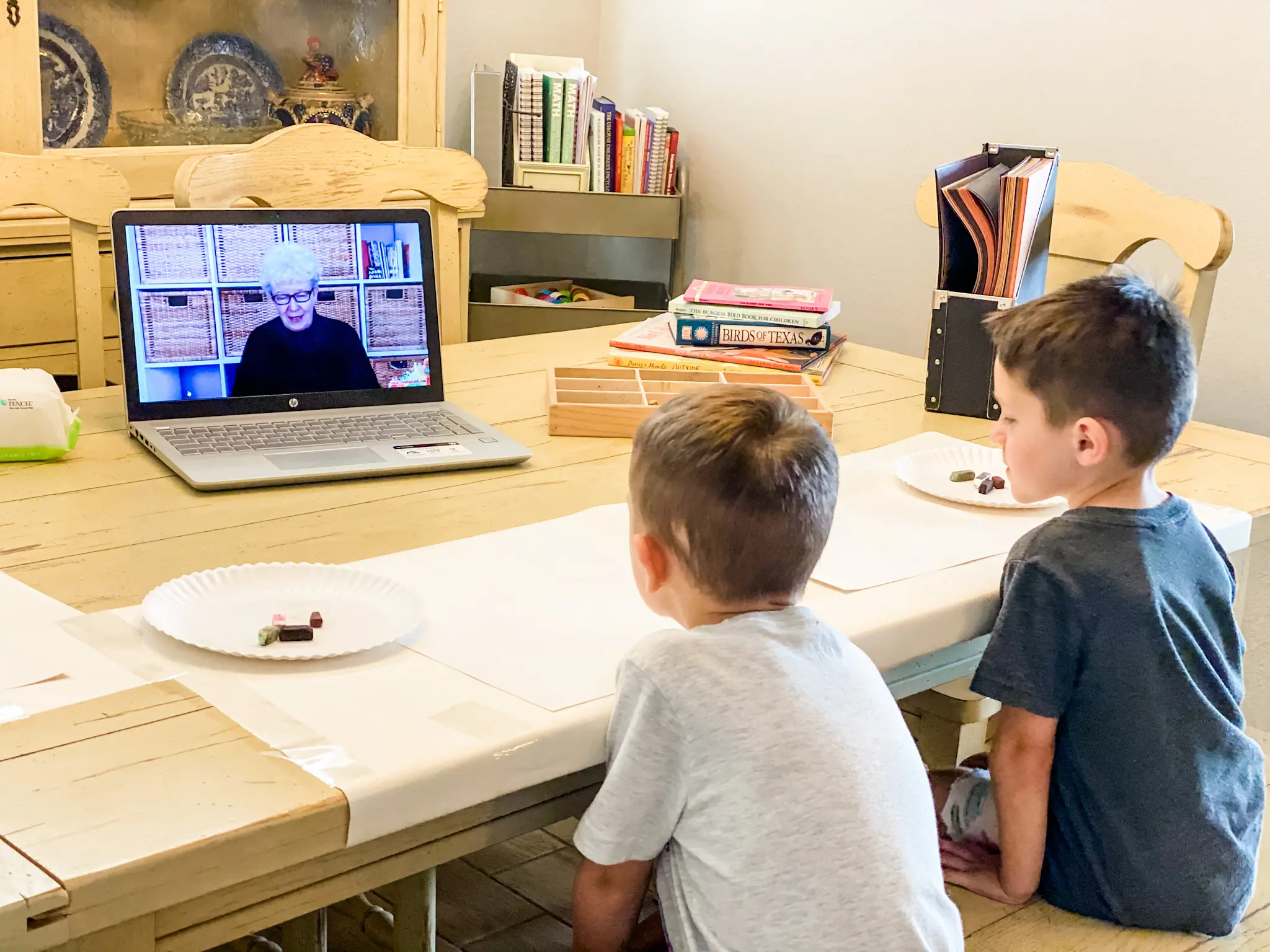 I highly encourage you to grab a membership and use art as a wonderful new resource for your homeschool this year. (In addition to the year of art projects for your homeschool, you can also enjoy art summer camp with your membership.) Your kids will be so happy you did!
You might also like: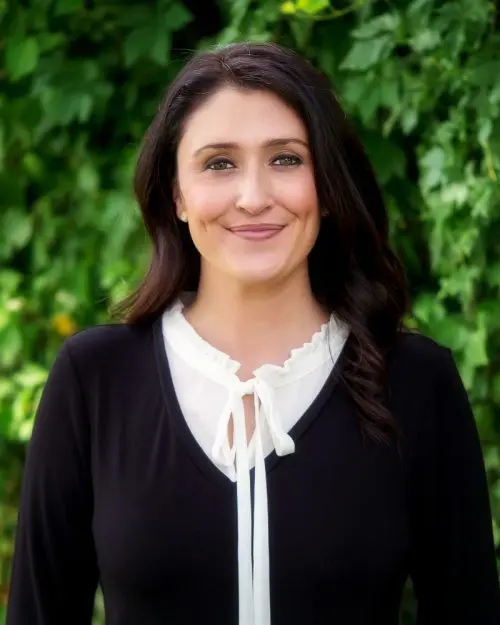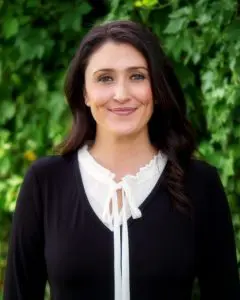 Courtney is a Jesus-pursuing, native Texan, homeschool mom of three, and she believes homeschooling can be a peaceful and productive rhythm. At Grace, Grow & Edify she helps families create peaceful homeschooling atmospheres through faith, organizational strategies, and cultivating strong roots at home.