My children have naturally enjoyed our homeschool history studies since they were very young.
They love the stories, the adventure, and the thought of foreign lands.
Yes, history has always been a subject with less resistance and more interest for my children. But the truth is, as they got a bit older, it became clear that in order to truly understand and retain the lesson, my boys needed something more.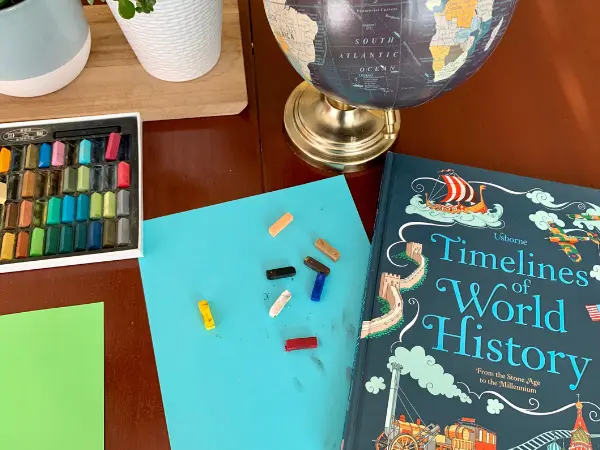 At first, I thought we needed more structure to our learning. I added quizzes and worksheets. I bought an expensive textbook. I tried all the things that a more formal school setting does to teach history.
None of it worked. In fact, not only did my boys retain less than before, they began to dislike history and avoid it.
It was only when I decided to go with what I knew they would enjoy, that our homeschool history study came alive.
I added art.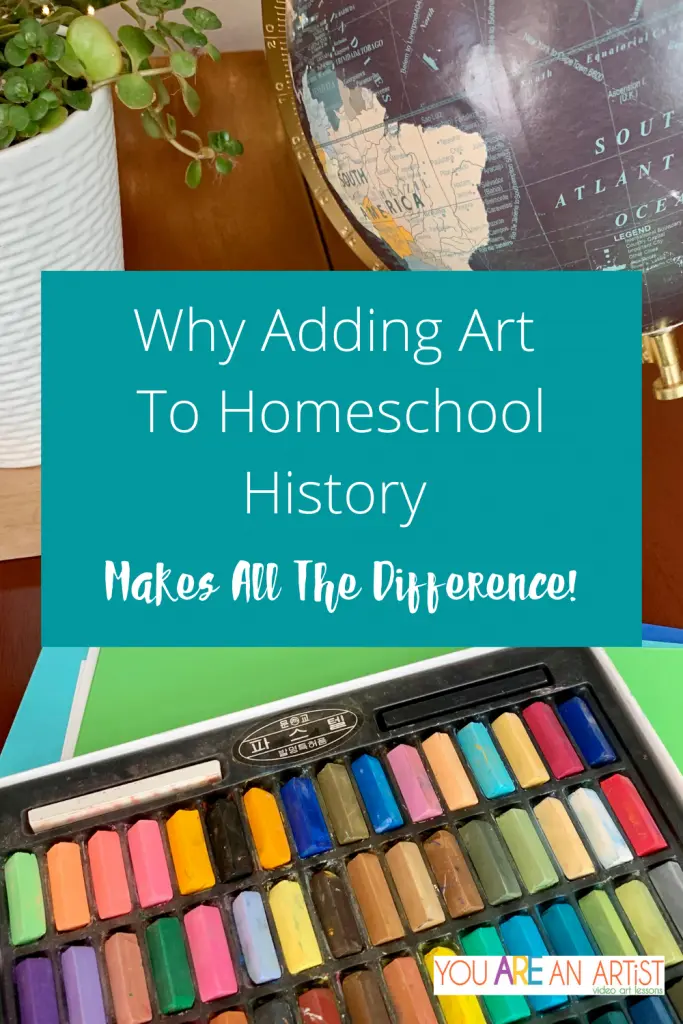 It may seem simple, and I guess it is, but adding I Drew It And Then I Knew It to our history lessons was the solution I was looking for.
As the years have passed, I've had time to think about why adding art to our homeschool history was so effective. This is what I've learned.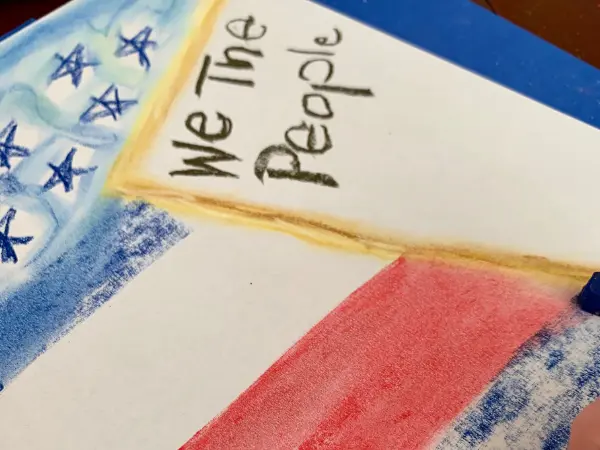 Why Adding Art To History Works So Well
1. Adding Art Increases Attention Span
One of the most immediate benefits I discovered when adding art to our homeschool history was my boys' increased ability to focus and sustain attention for longer periods of time.
For my youngest, who really struggles with attention issues, the multi-sensory experience of creating his own art work as we discussed (or listened to Nana discuss) a particular topic in history, made a significant difference. For the first time, he was able to work through an entire subject without needing a break or leaving the table.
For my oldest, not having the distraction of his younger brother helped him focus as well.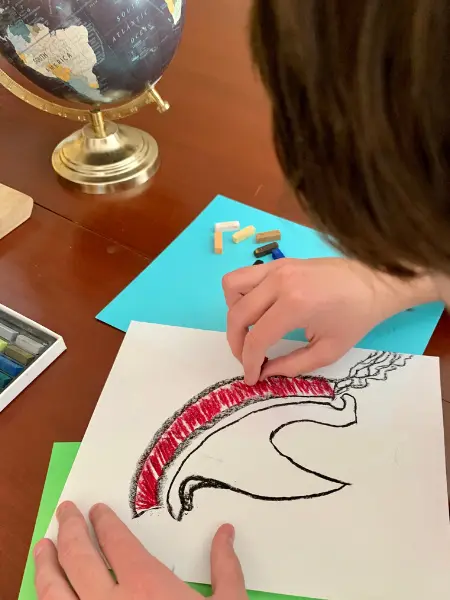 2. Art Supports Comprehension
Studies have repeatedly shown that adding a multi-sensory component to any learning increases overall comprehension.
It seems we have proved this to be true in my own home as well.
When we added art to history, my children seemed to pick up on the main topic of the lesson, and comprehend the more nuanced details, much faster than when we just read about it.
I have since learned that this is true for most children and even adults – adding something hands-on to any new learning increases overall engagement and comprehension.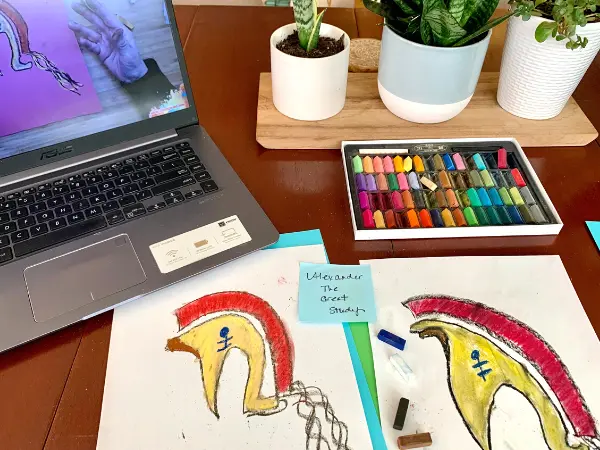 3. Adding Art Increases Retention
One of the greatest benefits I've found to adding art to our learning is how much it increases my sons' overall retention of the information.
This makes sense to me, even as I consider my own school experience. When I look back on my learning, the assignments and lessons I remember most are the ones that involved some sort of multisensory experience.
The same is true for my children. Not only do they retain the information more fully, they are more easily able to recall what they've learned when we add art to the lesson.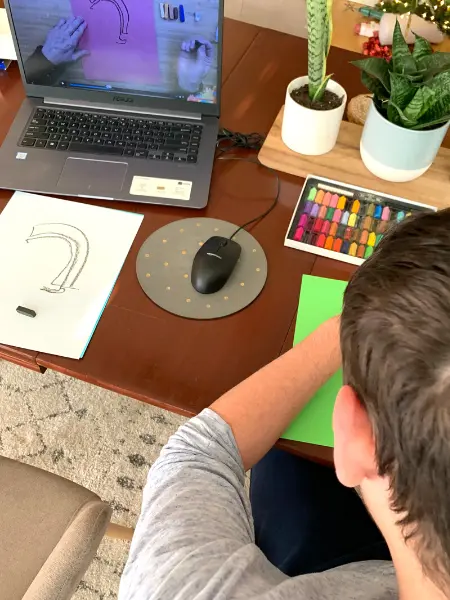 4. Adding Art Makes Learning More Fun!
This is an easy win and one that I think needs to be highlighted.
Adding art to our history study also added in an element of fun. It brought back that love of history that my boys had from the very beginning.
Art decreases any resistance they have towards the lesson, and allows all of us to connect in a way that is not only education, but enjoyable.
It's a win-win.
Adding Art To Homeschool History Makes All The Difference
Because adding art to our homeschool history has been such a success, I'm grateful for all that You Are An Artist offers. It makes my prep work super easy and allows me to learn right alongside my kiddos as Nana teaches us all.
(You can also read all about how we also incorporate art into our homeschool science HERE.)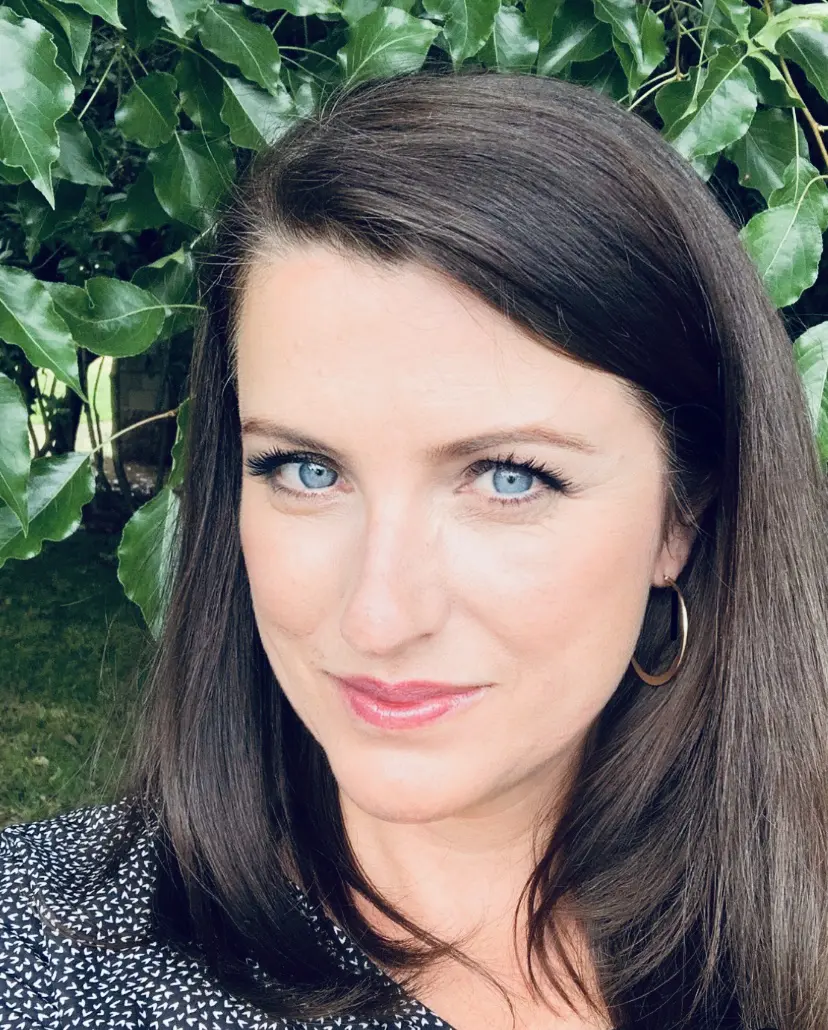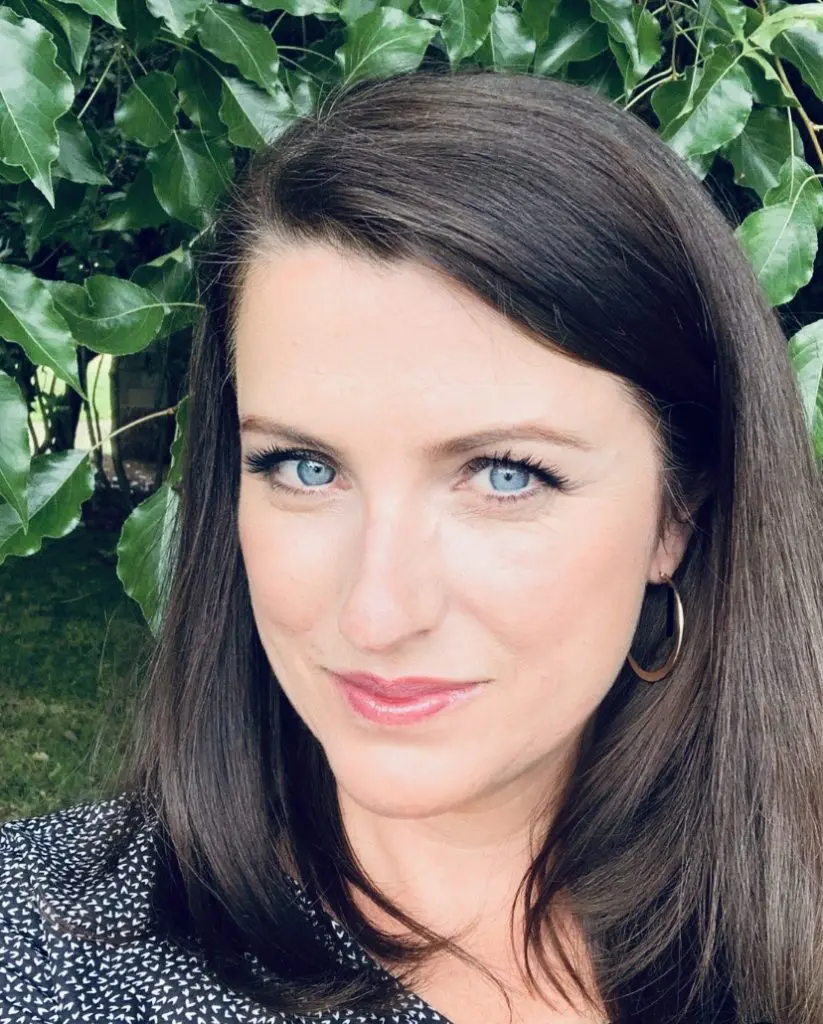 Shawna Wingert is a special education teacher turned writer, speaker and consultant. She is also a homeschooling mom of two brilliant boys with differences and special needs. Shawna has written four books for parents – Everyday Autism, Special Education at Home, Parenting Chaos and her latest, Homeschooling Your Child With Special Needs. She helps parents of children with learning differences, behavioral challenges and special needs every day at DifferentByDesignLearning.com.