Are your students learning about the 13 Colonies? Why not add Nana's wonderful chalk pastels as a colorful and artistic project to help solidify their knowledge? All you need is a simple starter set of chalk pastels, a pack of construction paper, and Nana's video art lessons!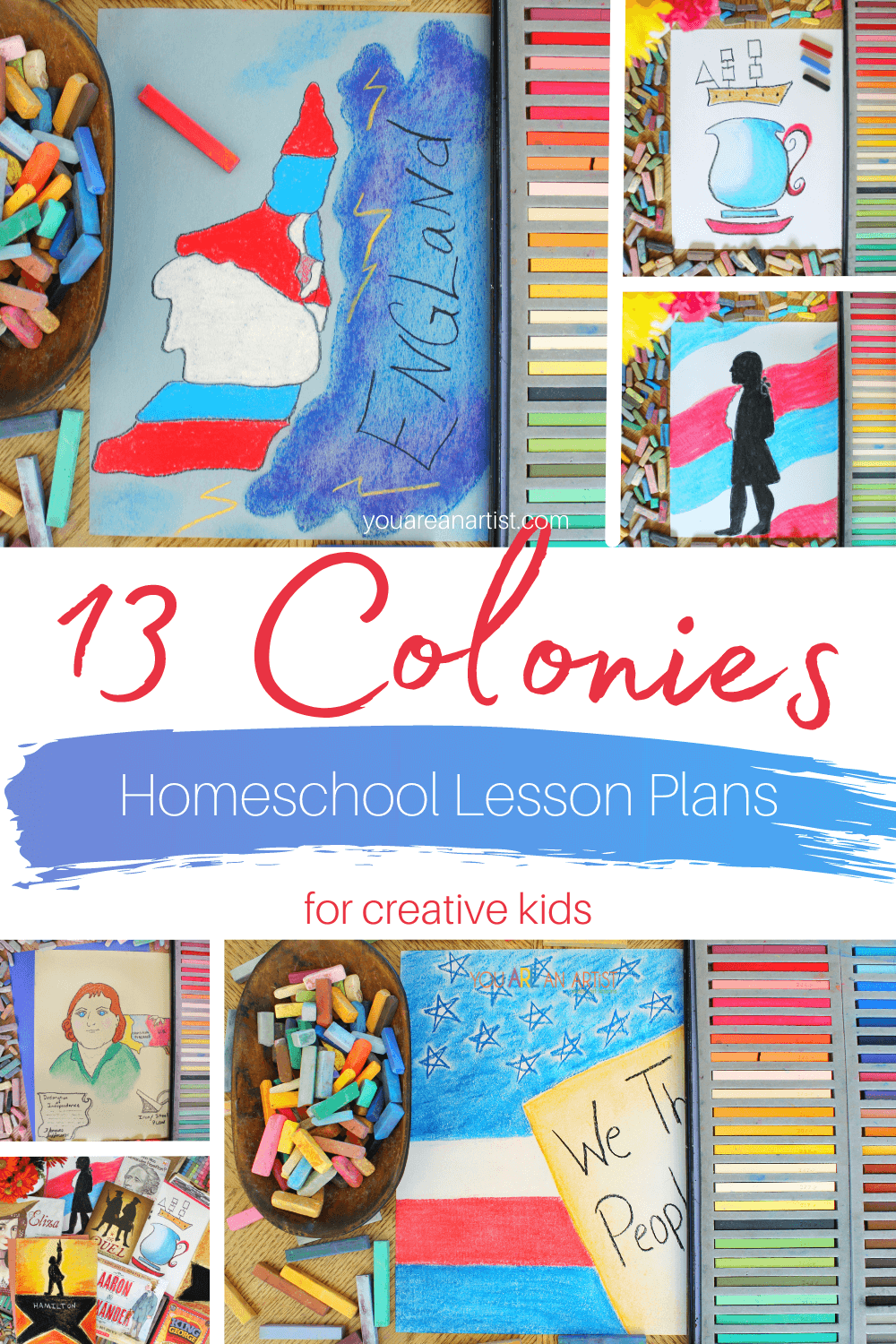 Learning About The 13 Colonies In Your Homeschool
The 13 Colonies are a fascinating part of our nation's history, and to learn about them, it's interesting to view them from a geographical and economic standpoint.
The New England colonies included Massachusetts, Connecticut, Rhode Island, and New Hampshire and the Puritans dominated these regions. Their economic activities included shipbuilding, fishing, lumber, animal furs, and whale oil. That's because these colonies had a cooler climate and rocky soil.
The Middle colonies included New York, Pennsylvania, New Jersey, and Delaware, and the Quakers dominated these regions. Their economic activities were based on agriculture, including wheat, rye, corn, vegetables, fruits, and livestock.
The Southern colonies included Maryland, Virginia, North Carolina, South Carolina, and Georgia. They were known for their agricultural products, including tobacco, rice, indigo, corn, cotton, and livestock. The Southern colonies had rich fertile soil and a long growing season.
We also enjoyed learning about the founding of each colony.
Did you know that James Oglethorpe founded Georgia in 1732? He wanted to empty the debtor jails in England. Oglethorpe wanted to send all those in England who owed money to Georgia to pay off their debts! He also wanted a buffer between the Spanish in Florida and the English in the Carolinas.
Resources for Learning About Early American History
When studying early American history, we love using:
DK Smithsonian: American History Encyclopedia
History Year by Year: The History of the World, from the Stone Age to the Digital Age
DK Smithsonian: Timelines of Everything
When studying the original 13 Colonies, I also pulled these books from the library:
A History of US: Making Thirteen Colonies: 1600-1740
You Wouldn't Want to Be an American Colonist!
A History of US: From Colonies to Country: 1735-1791
We also found these online resources fun: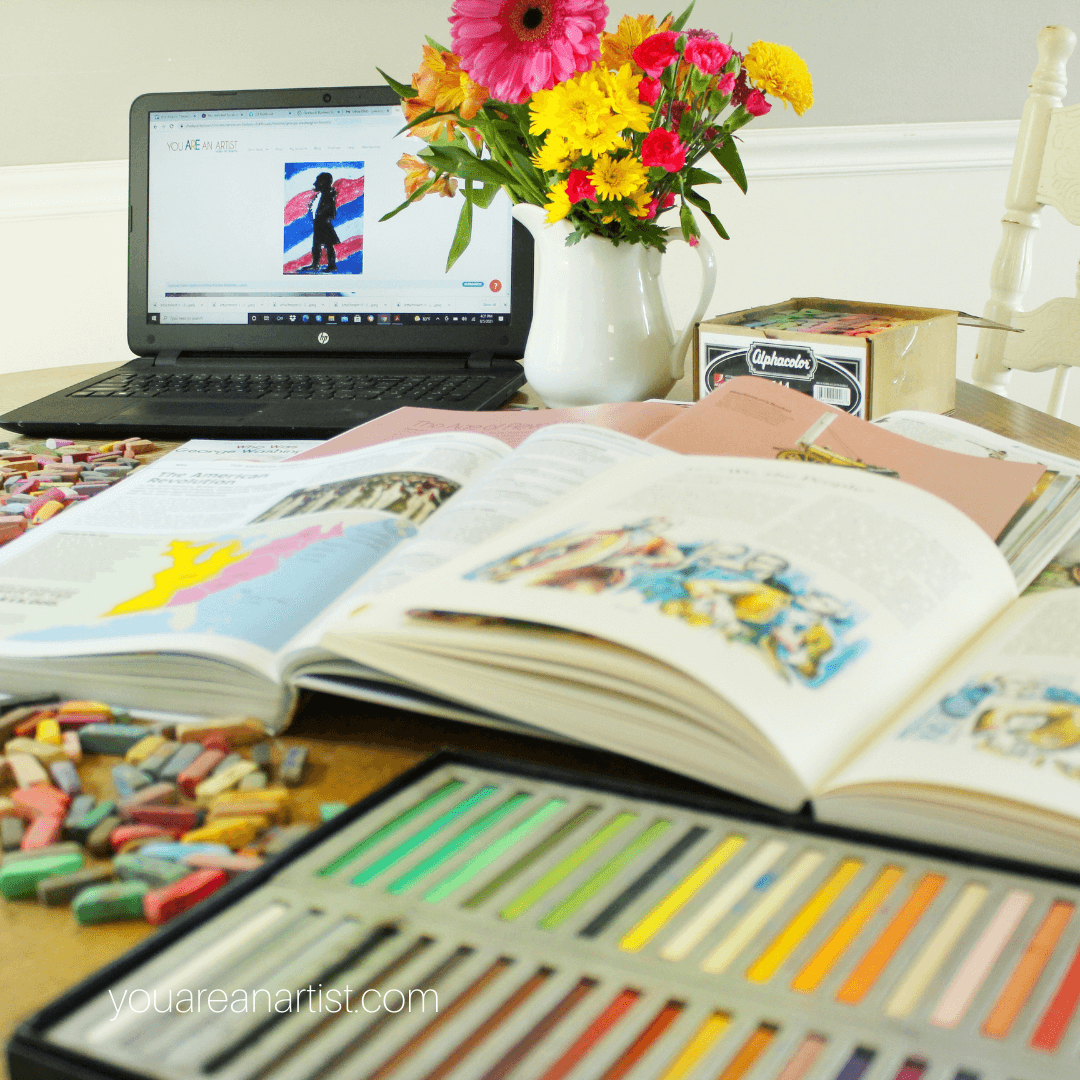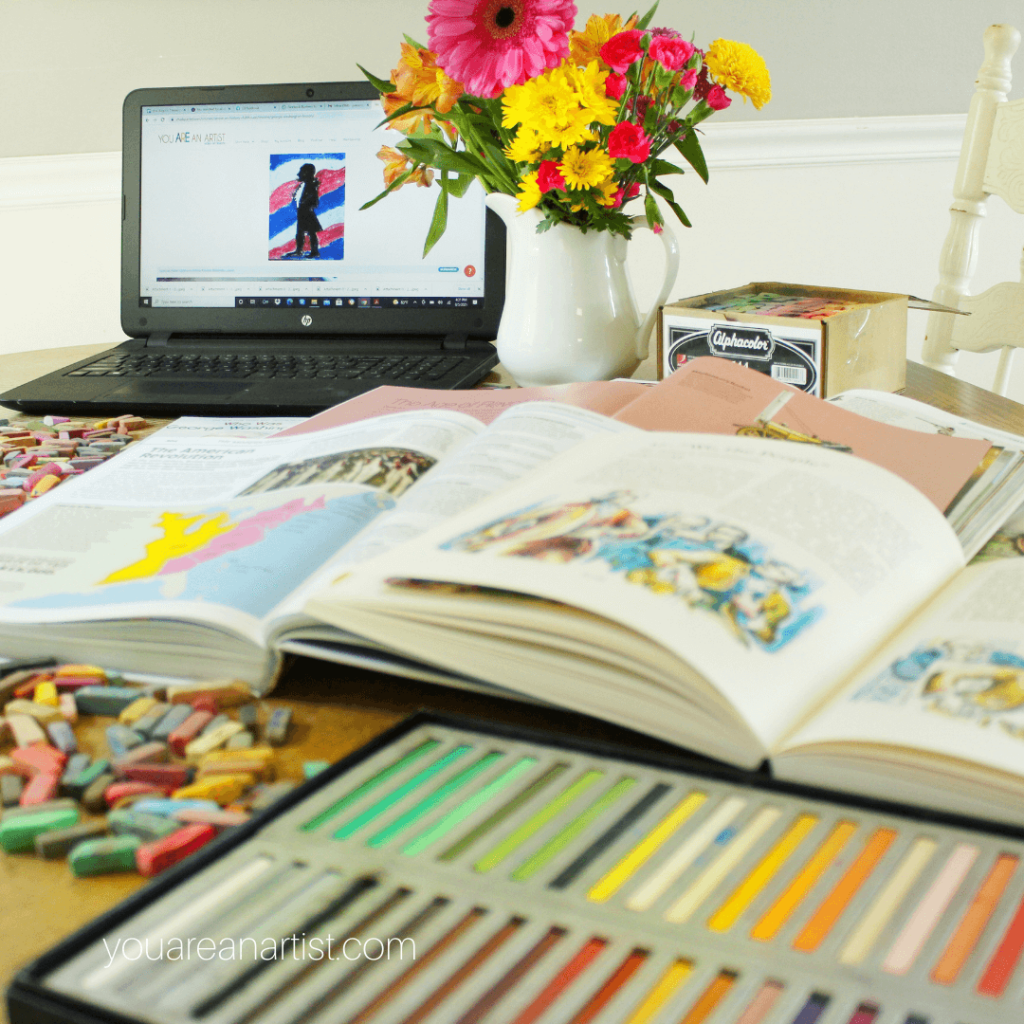 Homeschool History Lesson Plans For Creative Kids
Like many children, my son is a hands-on visual learner. He enjoys his studies and retains more knowledge when there are hands-on and creative components to his lessons. That is one of the reasons Nana's chalk pastel lessons have been a vital and thriving part of our homeschool for many years! Learning about the 13 Colonies was no different. Though we read books and watched documentaries, the hands-on art of Nana's 13 Colonies chalk pastel lesson solidified his understanding!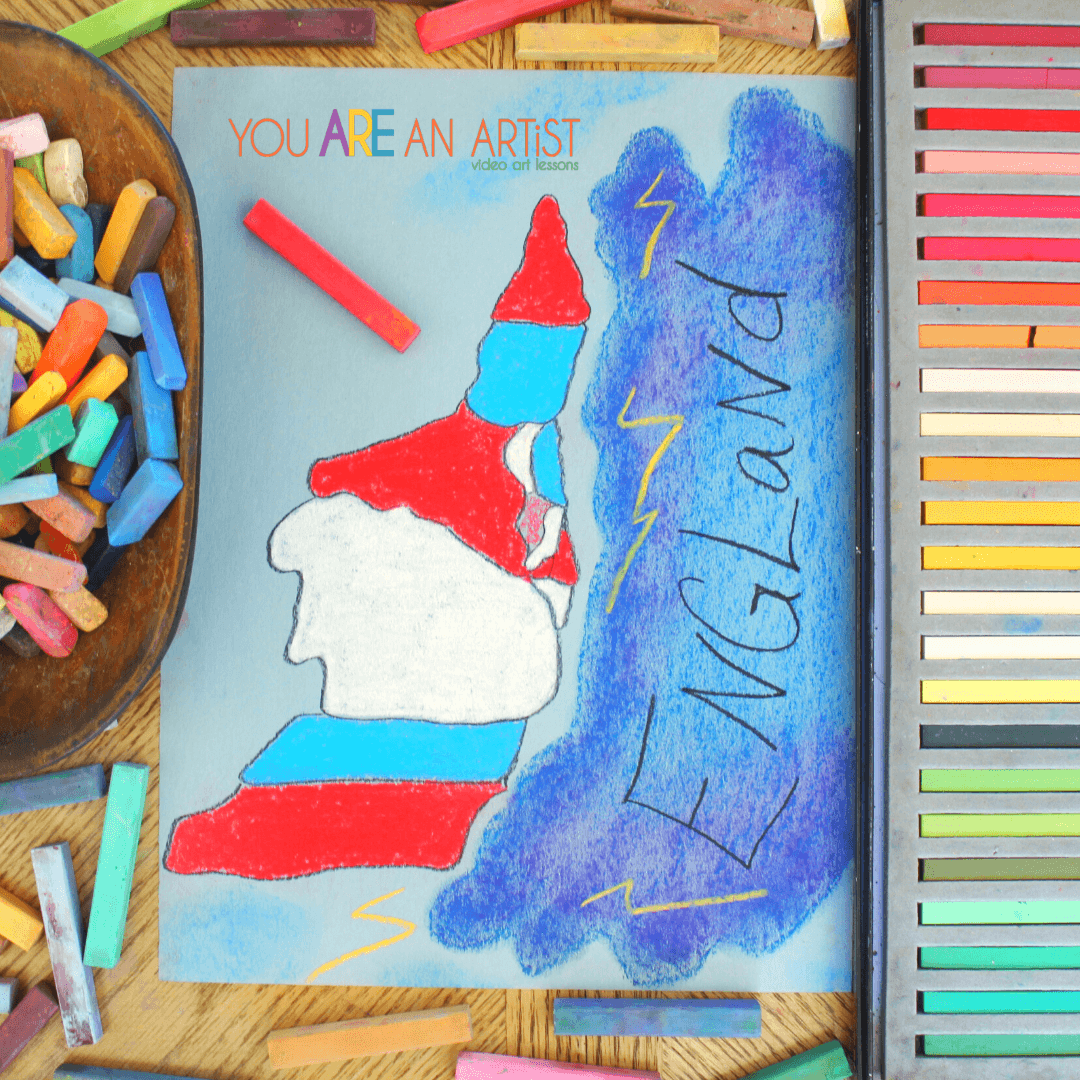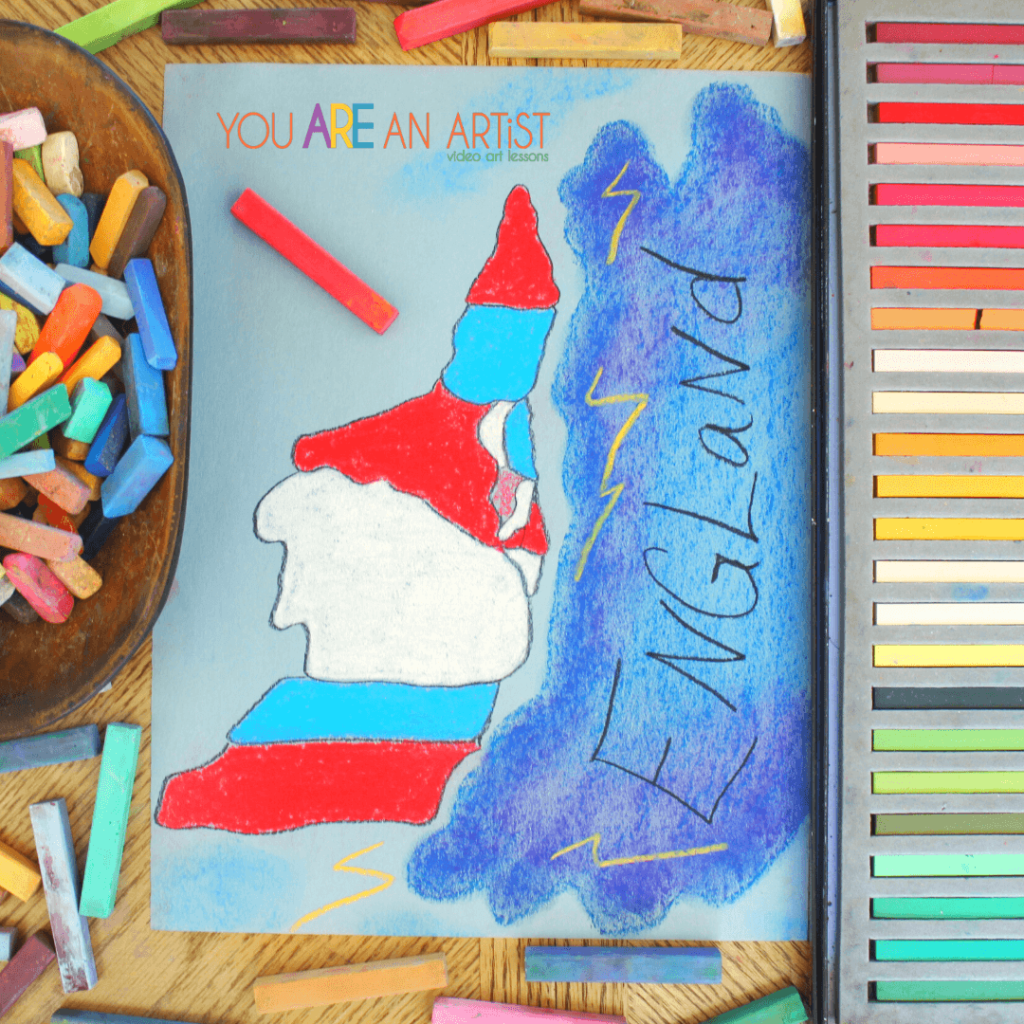 Chalk Pastel Resources For Learning About The 13 Colonies
With the You ARE An Artist Clubhouse, you have access to 700+ chalk pastel video art lessons. In addition to the 13 Colonies lesson, did you know that Nana has other Early American history art lessons?
Revolutionary War uniforms – Continental soldier and British soldier
Boston Tea Party
Early colonists
White House
The Constitution
Women in War
Paul Revere
Lewis and Clark
Native Americans – Midwestern Tribes Headdresses
Napoleon
French Flag
War of 1812
Columbus
Harriet Tubman
Abraham Lincoln
Three Branches of Government
Alexander Hamilton
King George, III
7 American History Homeschool Lessons Your Kids will Love and Hamilton The Musical Homeschool Study have been among our favorite American History studies thus far. As you can see, my son learns best when we incorporate the hands-on beauty of chalk pastels into our history studies!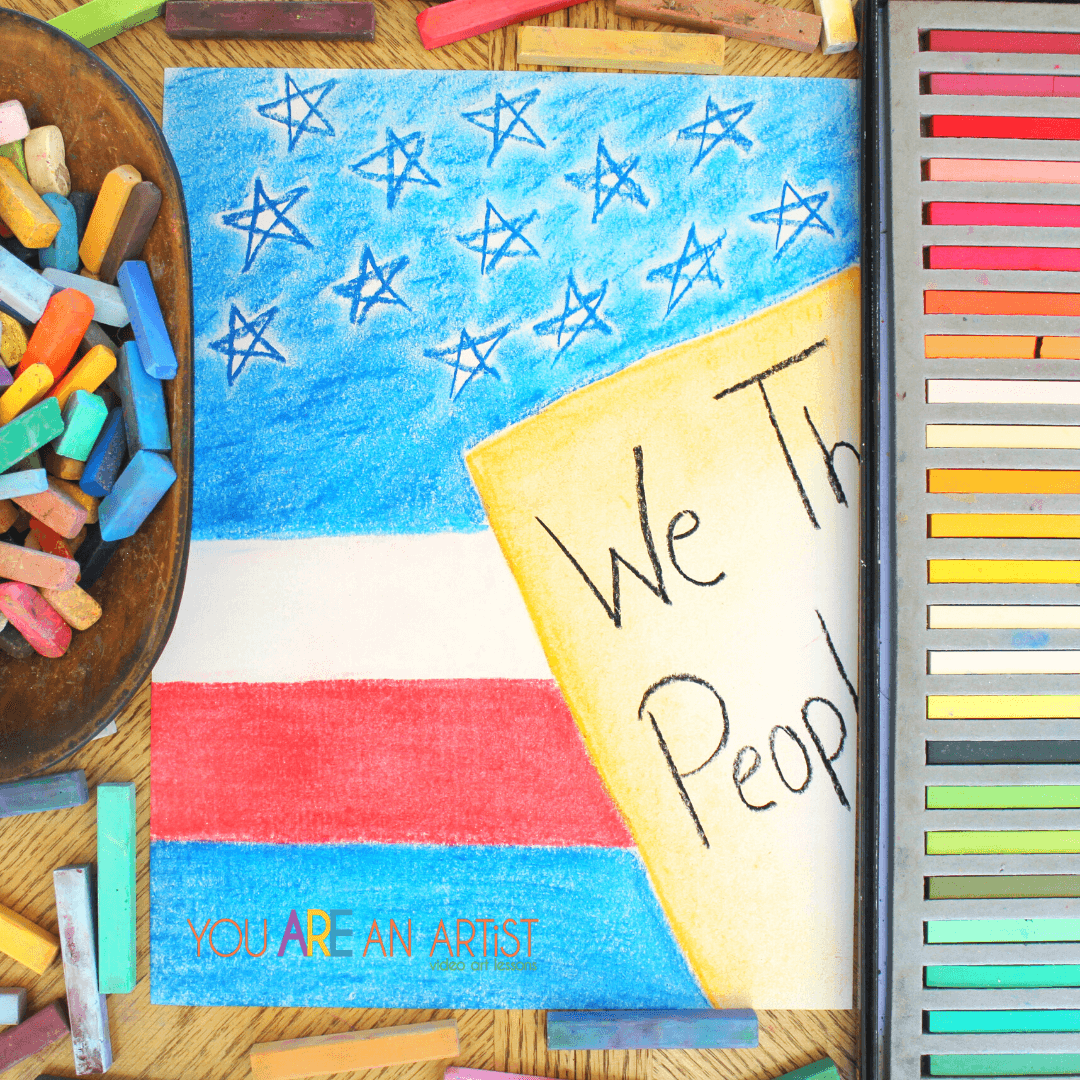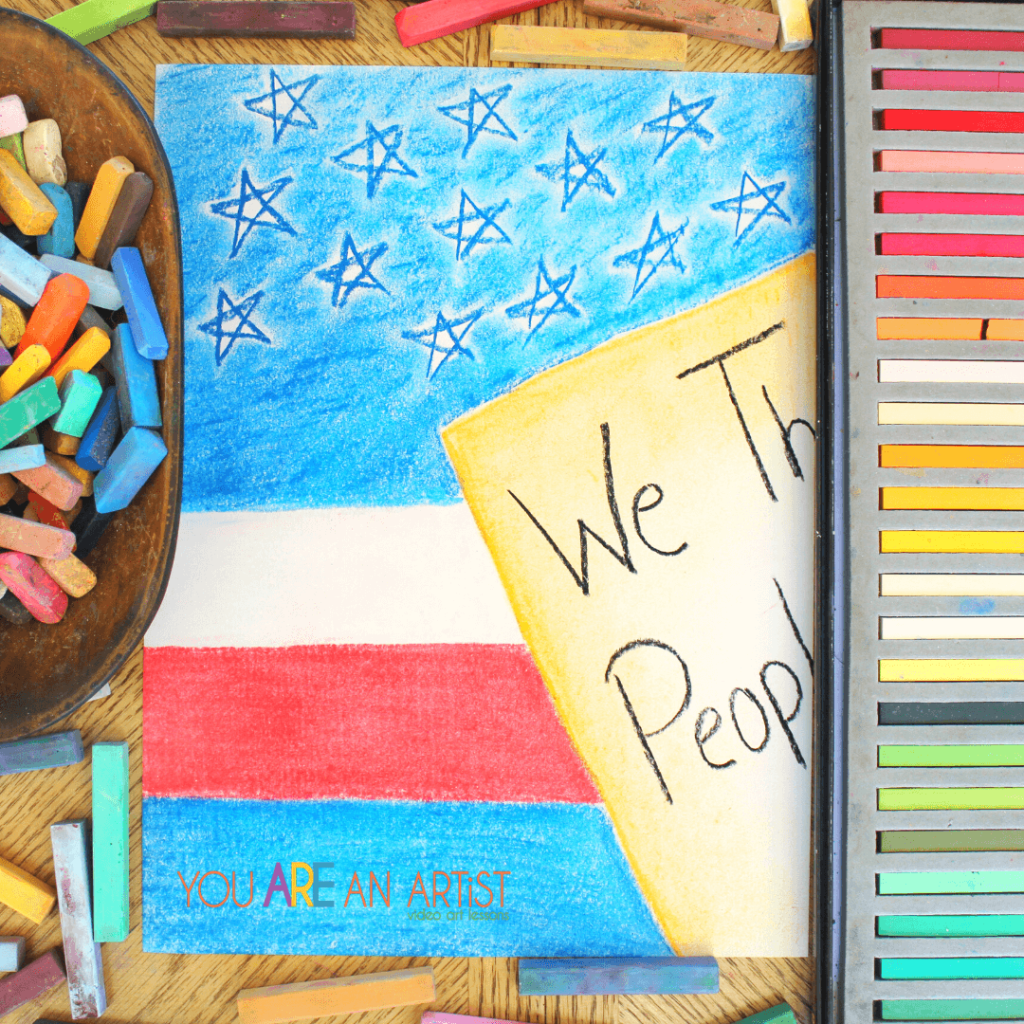 Additional Homeschool History Lessons For Creative Kids
There are so many excellent chalk pastel history lessons to choose from:
Simply choose the history lessons that best fit the era of history you and your child are studying, and you are on your way to a hands-on and colorful way of experiencing the past.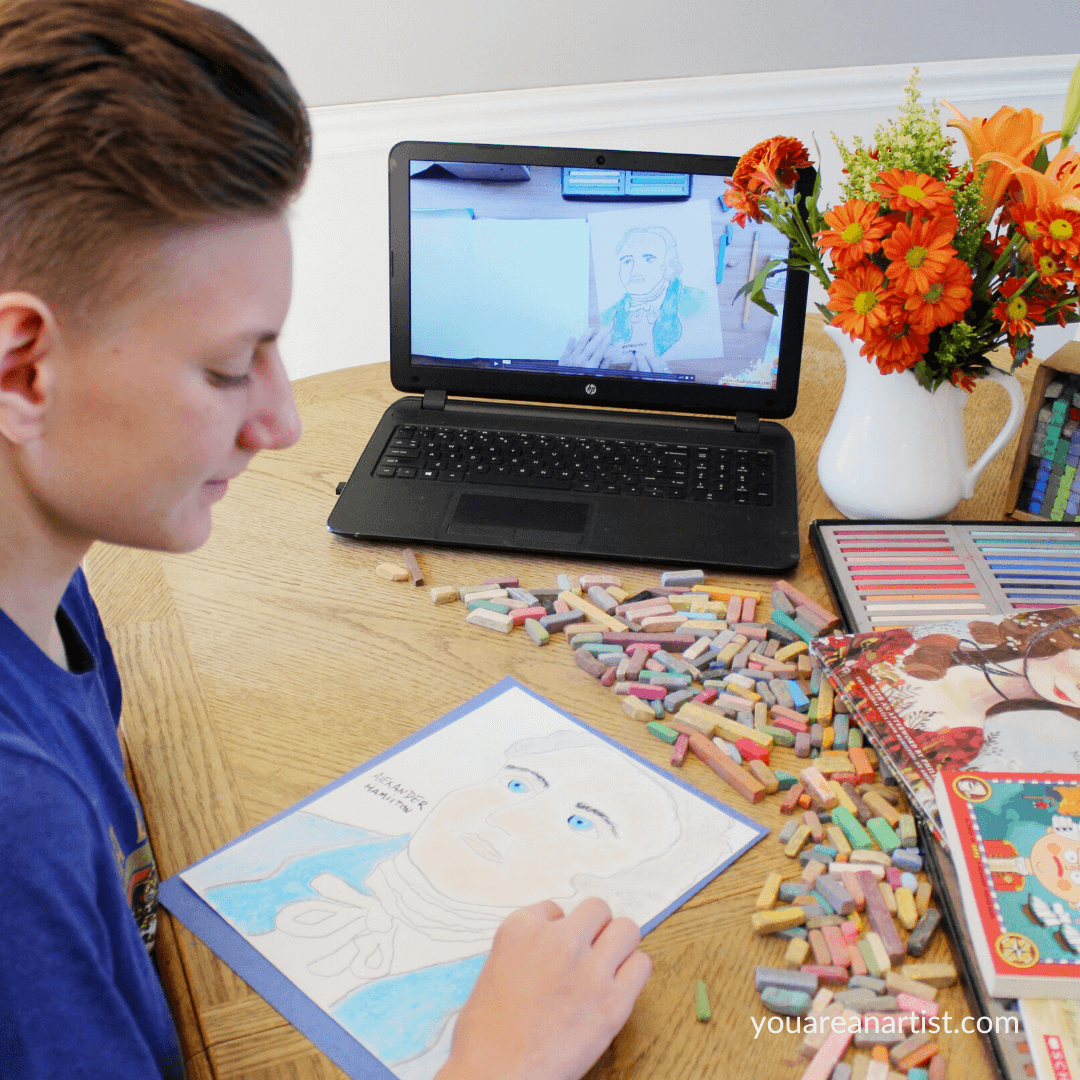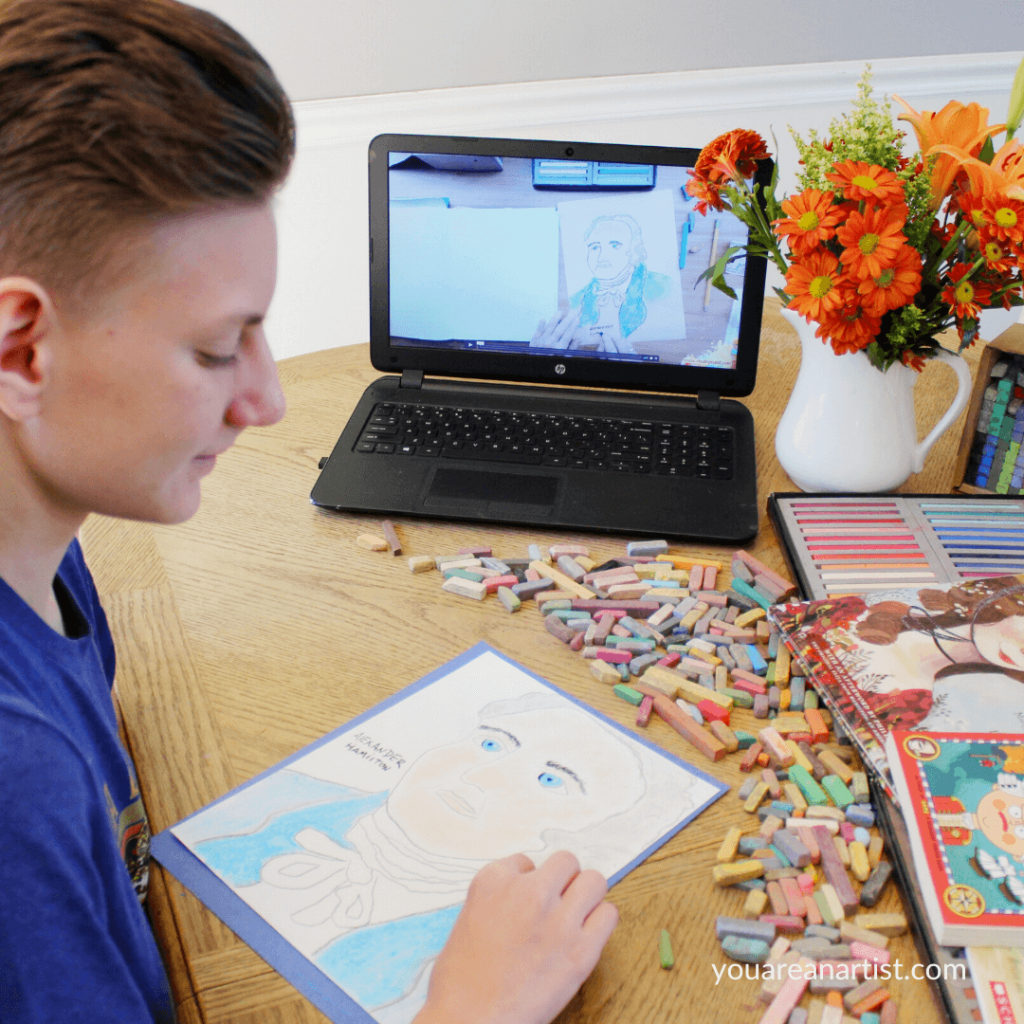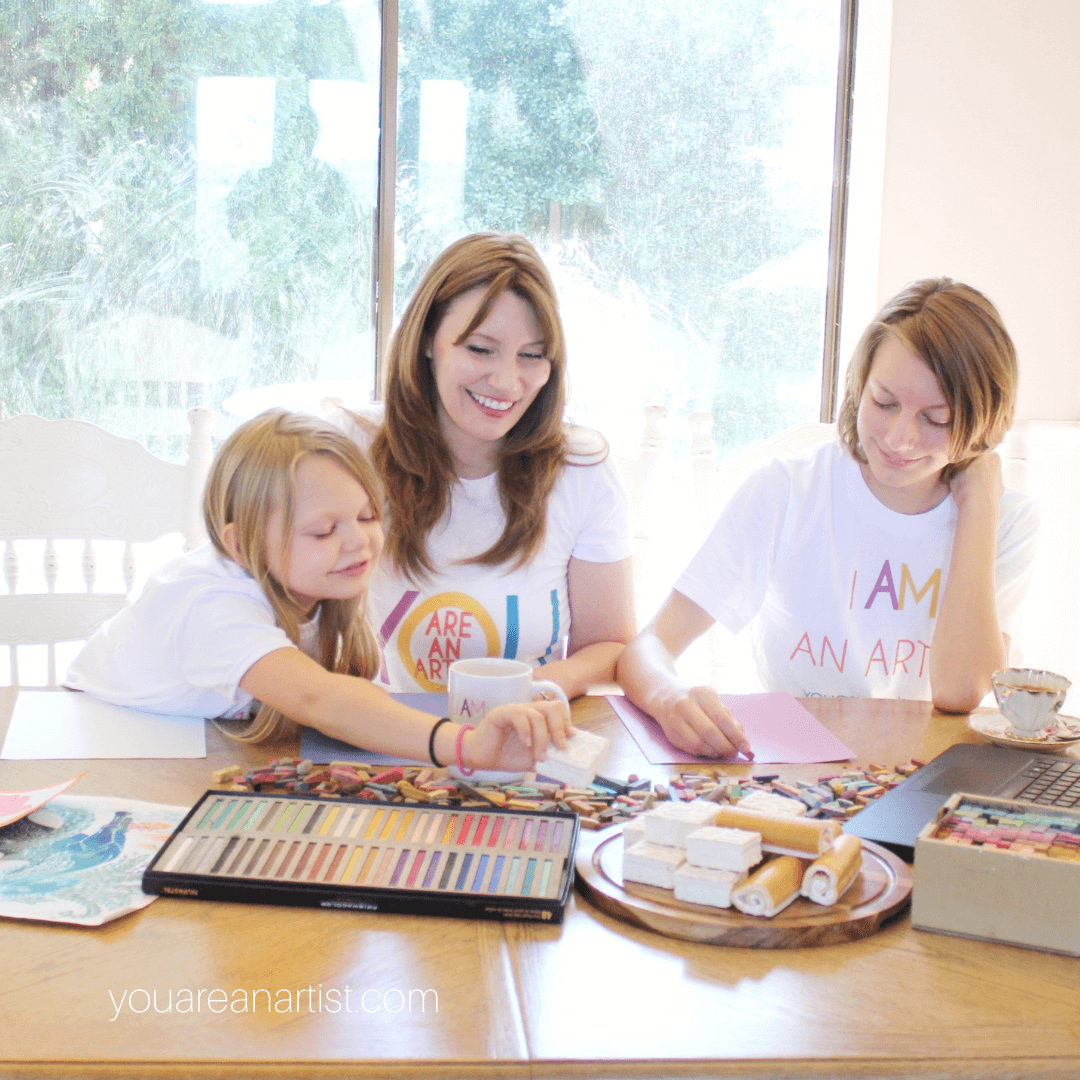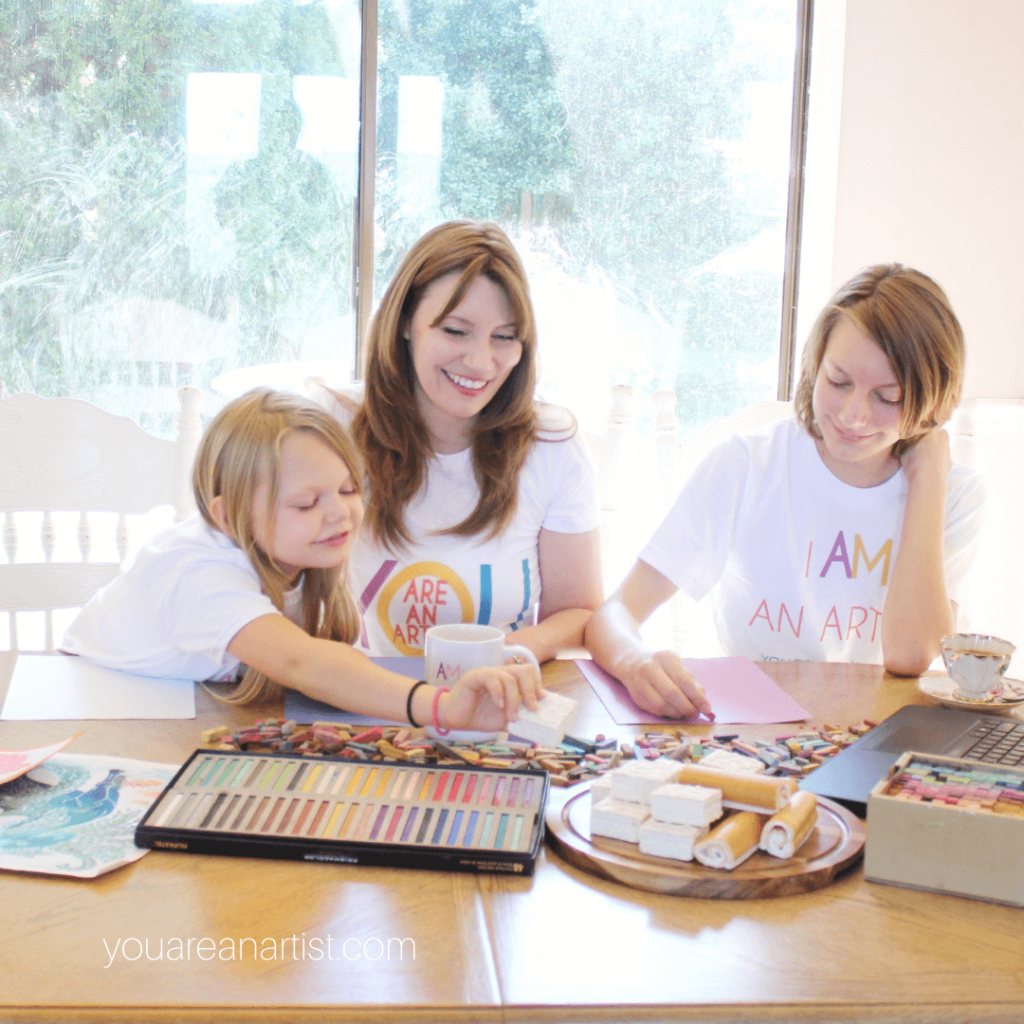 Erin is a writer, blogger, and homeschooler to two intense kids. Her blog is filled with information to help you explore a child led education while making meaningful connections with your children. Discover favorite read alouds, seasonal books, games, art projects, hands-on activities, and learn to just breathe through the ups and downs of life. She loves nature, farm life, good books, knitting, new pens, and hot coffee. Erin is a contributing writer for Weird Unsocialized Homeschoolers. Her work has also been featured on Simple Homeschool and Book Shark.