Teach the ten commandments to your little ones (and bigs) using the memorable hands-on approach of chalk pastel art! These ten commandments activities are appropriate and engaging for all ages.
What is it about stories that children love? I think it is how they create such memorable visuals in their mind's eye. Perhaps this is why so much of the Bible is told through history and narrative, parable and poetry.
Children learn about God through the way they learn best: a story. Telling Bible stories to my kids and my Sunday School students was always my favorite activity. I loved to change up the way I told the story, to make it memorable for the kids; and I loved how they enjoyed hearing these stories again and again.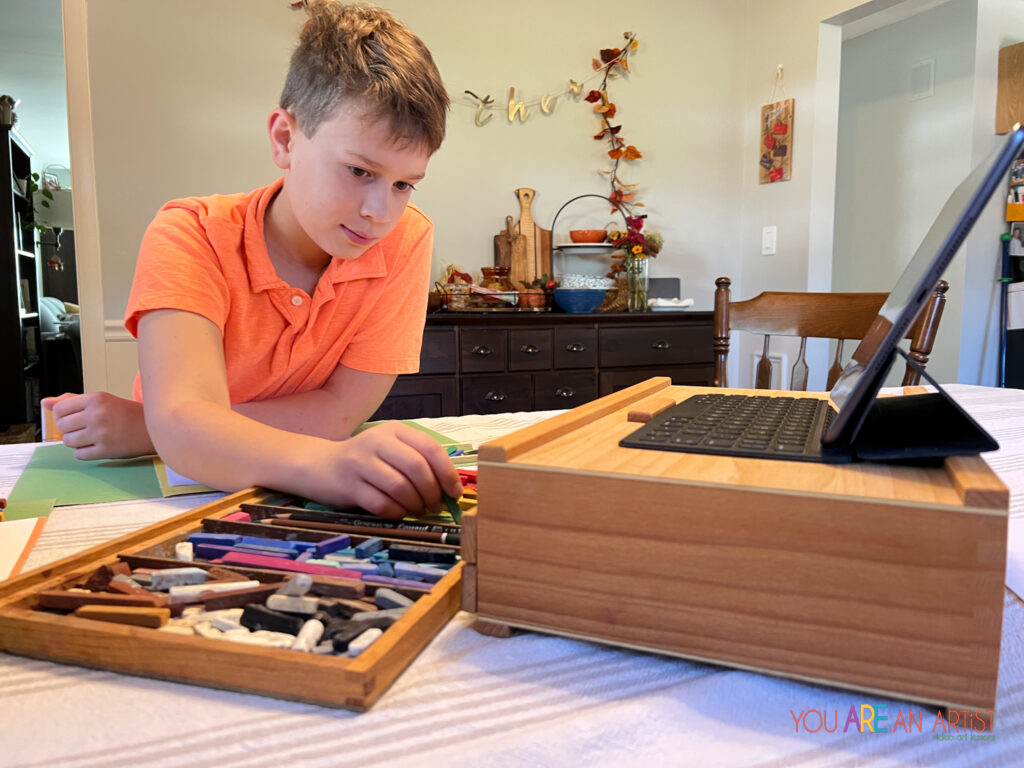 Hands-on Homeschool Bible Study
Finding ways to make a story hands-on can bring even more joy and excitement to the retelling. We have had fun with storytelling activities like using puppets, props, and costumes to act out biblical events. My kids used to love reading vibrant picture books with pop-outs or lift-the-flaps. As they grew older, we would arrange events with timeline cards, or trace maps.
Yet my boys favorite way to engage with a story is to draw while I read. That's where the You ARE an Artist chalk pastel lessons quickly became an invaluable tool in our homeschool.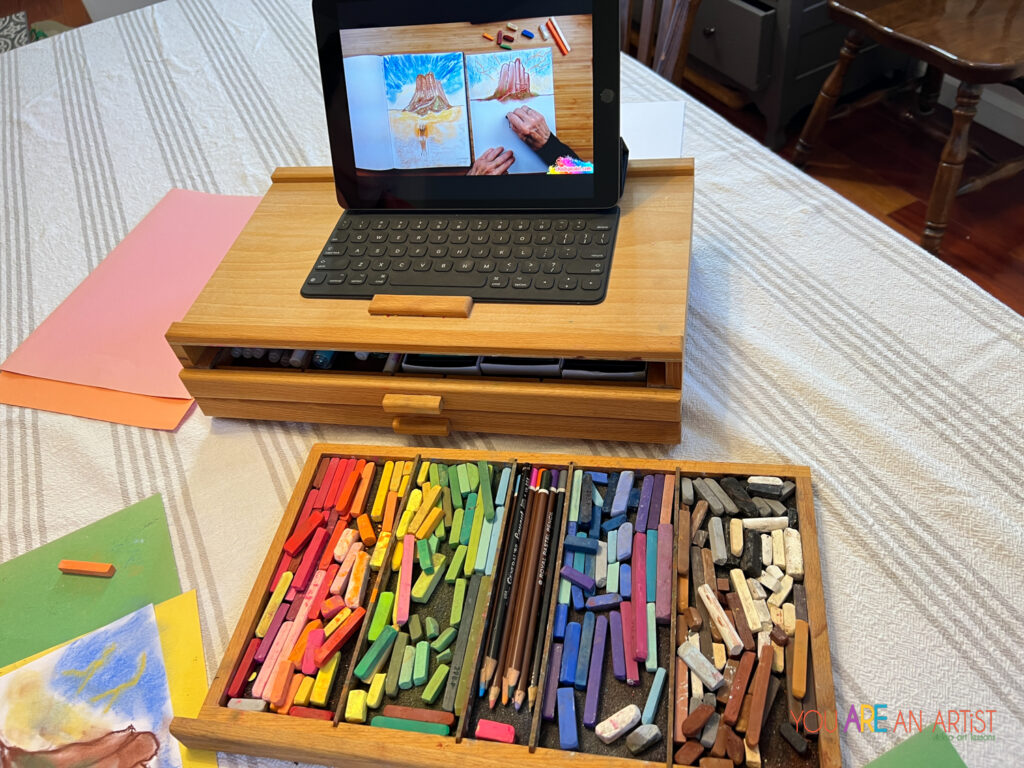 Drawing the scenes of biblical events and characters truly made these stories come alive for my children. Because these events are from so long ago, the kids became immersed in the ancient times, customs, and culture of biblical heroes and events through their fingertips!
They got to pick colors of the robes men wore, draw scenes in the desert or in ancient lands, and imagine how so many miracles might have looked!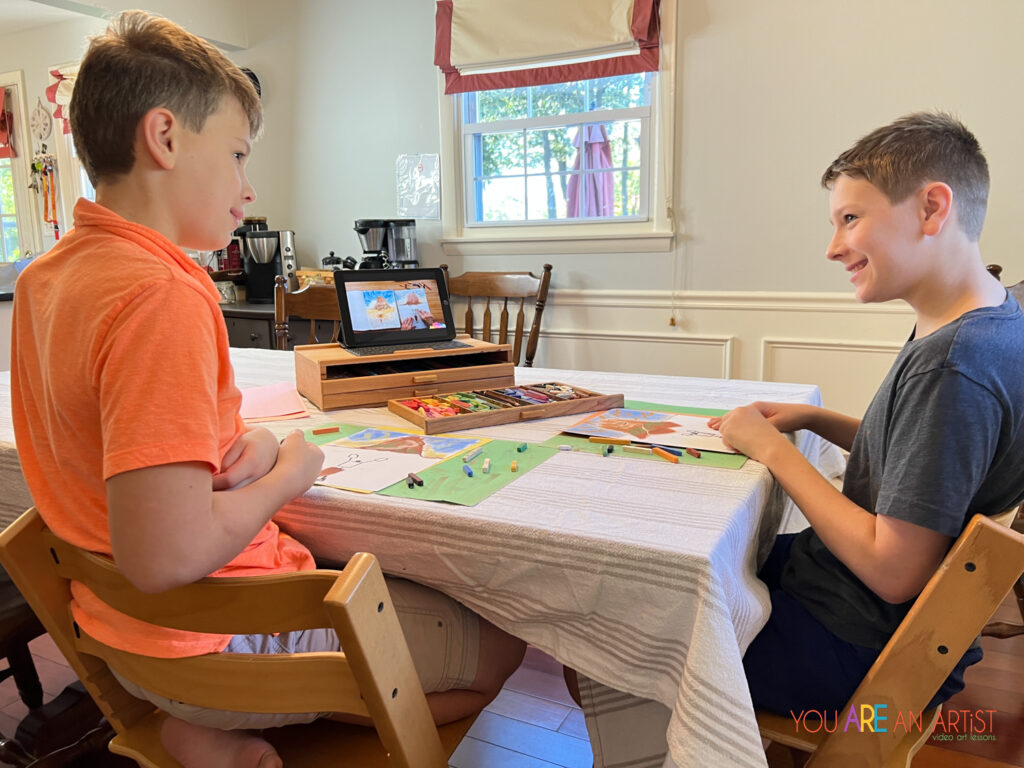 Online 10 Commandments Activities for your Homeschool
Stories of Moses are a staple in most Sunday School and Bible curriculums. Recently, the boys did an art lesson on Moses and the Ten Commandments with Nana. Since they are older now, their Bible studies don't have as much of the story time feel anymore, so they loved this chance to listen to Nana's retelling and explanations, and get creative with their chalk pastels.
Nana starts her lesson by discussing the word "Commandment." We loved the way she asks students to go back in their imagination to the time of the Israelites traveling through the wilderness to the Promised Land. She talks about the meaning of the word "commandment" to be sure her artist friends know what that term means.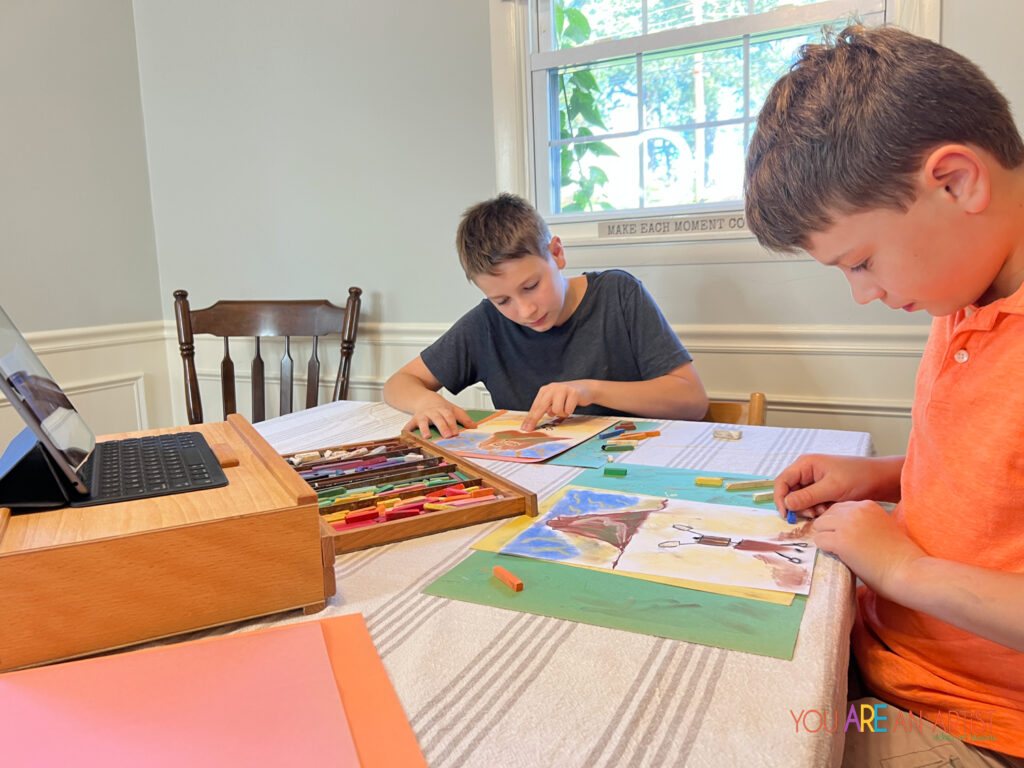 Then she begins yet another beautiful art lesson helping children select colors and prepare their materials for their artwork.
As students draw Mount Sinai with Nana, she explains how Moses visited and spoke with God on the mountain. Art techniques like smoothing in color and sketching mountain paths are woven into her story of Moses, as she draws his winding path up to the top of the mountain.
My boys loved drawing thunderbolts depicting God's power and voice emanating from the mountain as Moses met with God.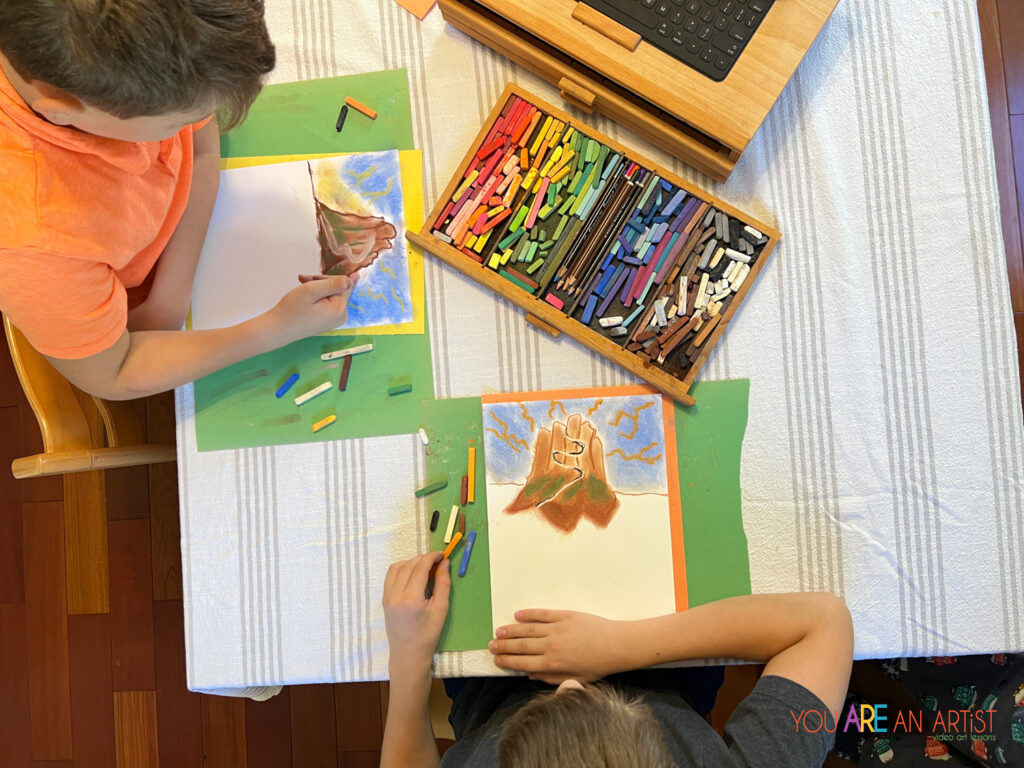 As they drew a miniature picture of Moses, they also learned about perspective, where Moses is drawn very small because he is so far away. This lesson also includes a example of drawing mirror images, because students draw Moses' shadow cast in front of him.
My boys loved "scumbling" to fill in the desert and ground around Moses in a blended look.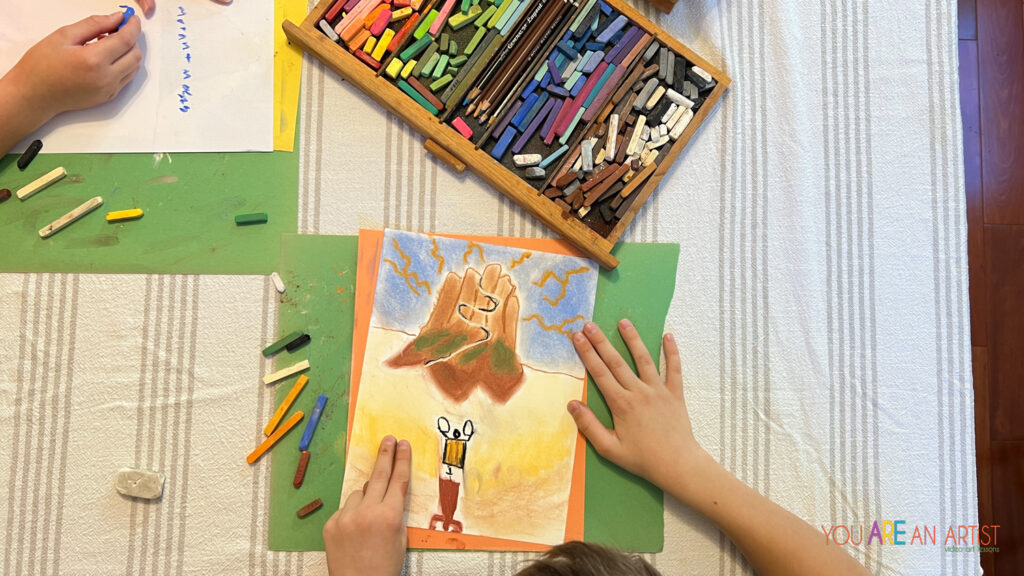 There are just so many delightful artistic techniques in this video art lesson! Nana is always so gracious to let students know their drawings might look different from hers, and that they do not have to make everything exactly the same as hers.
As a parent, I still get a thrill in my heart every time Nana affirms (as she always does!) the children watching that "You ARE an artist!"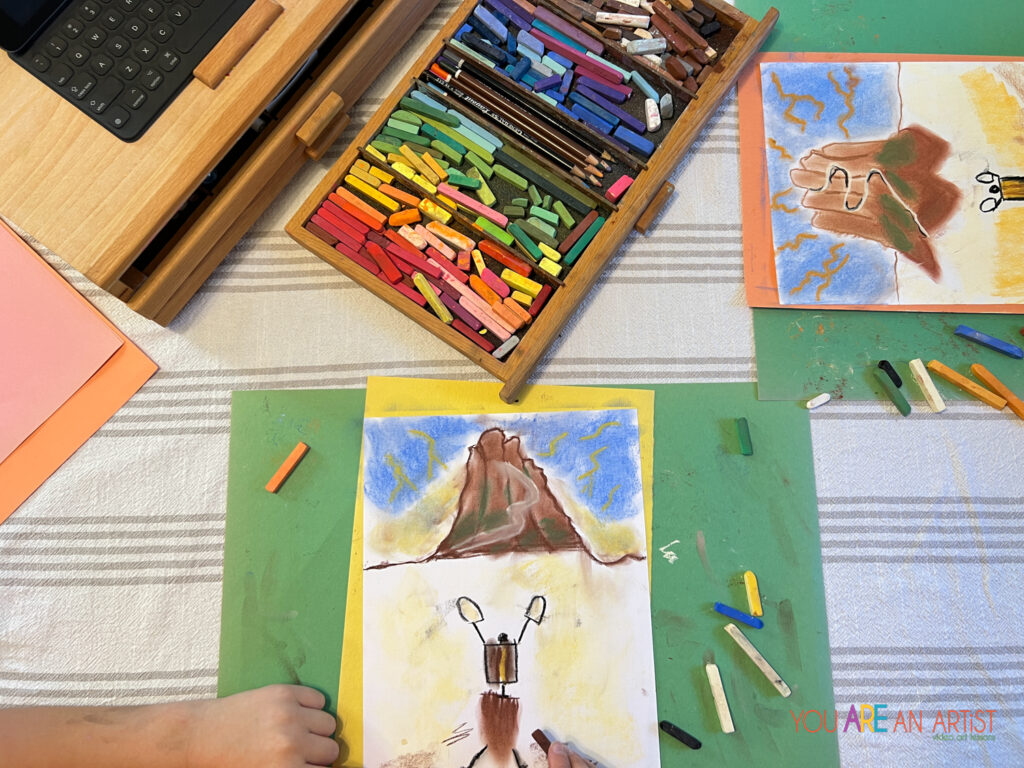 Additional Resources for Homeschool Bible Study
Nana has a host of Bible-themed lessons in the You ARE an Artist Chalk Pastel Memberships, and the one of Moses and the Ten Commandments is definitely one you'll want to add to your list.
The "Commandment" lesson is part of a series called "A Simple Start in Hebrew," and includes other lessons on common Hebrew words like "Peace," "Faith," Prayer."
Included with this course is the I Drew It Then I Knew It Companion Guide, which includes printable planners, calendars, book suggestions, questions, a Hebrew alphabet, and "Fast Facts" about each of the lesson topics. Families can make an entire Unit Study out of this course.
Don't stop with this Hebrew course! Nana has an entire Old Testament course as well, which includes eleven familiar Bible stories like David and Goliath, Noah's Ark, Daniel and the Lion's Den, and so many more.
A really fun way to bring the Bible to life in your homeschool is with these Bible crafts for kids. You can build memories, pass on your faith to your children and create hands on art projects that are meaningful and fun!
You can enjoy How to Plan an Awesome Home Bible Study for Kids and examples of both Nana's Old Testament and New Testament lessons with Courtney. "God left us a book filled with incredible stories to share with our children, so why not go all out? I want my children to hear the amazing things God has done, and it leave an impression on them for life, just as it did for me." 
Nana also has a full Disciples of Christ Unit Study for your homeschool with Jesus, history, character, prayer, geography, genealogy, language and math!
Certainly, kids enjoy hearing these stories of biblical characters told again and again because of the miraculous events that unfold. When you add in hands-on activities, like creating chalk pastel paintings, the deeper truths of these biblical events stick in the students' minds for so much longer.
It's amazing how effective a simple art lesson is at sharing the truth of God's love and guidance for His people. And it's the perfect way to teach young children that God is a God who delights in creativity, color, and stories that communicate truth.
Get access to all these wonderful chalk pastel art lessons and hundred more with a family membership. Available in Quarterly and Annual options as well as Starter and Clubhouse Editions, you will love having access to vivid learning through art all year long with your kids!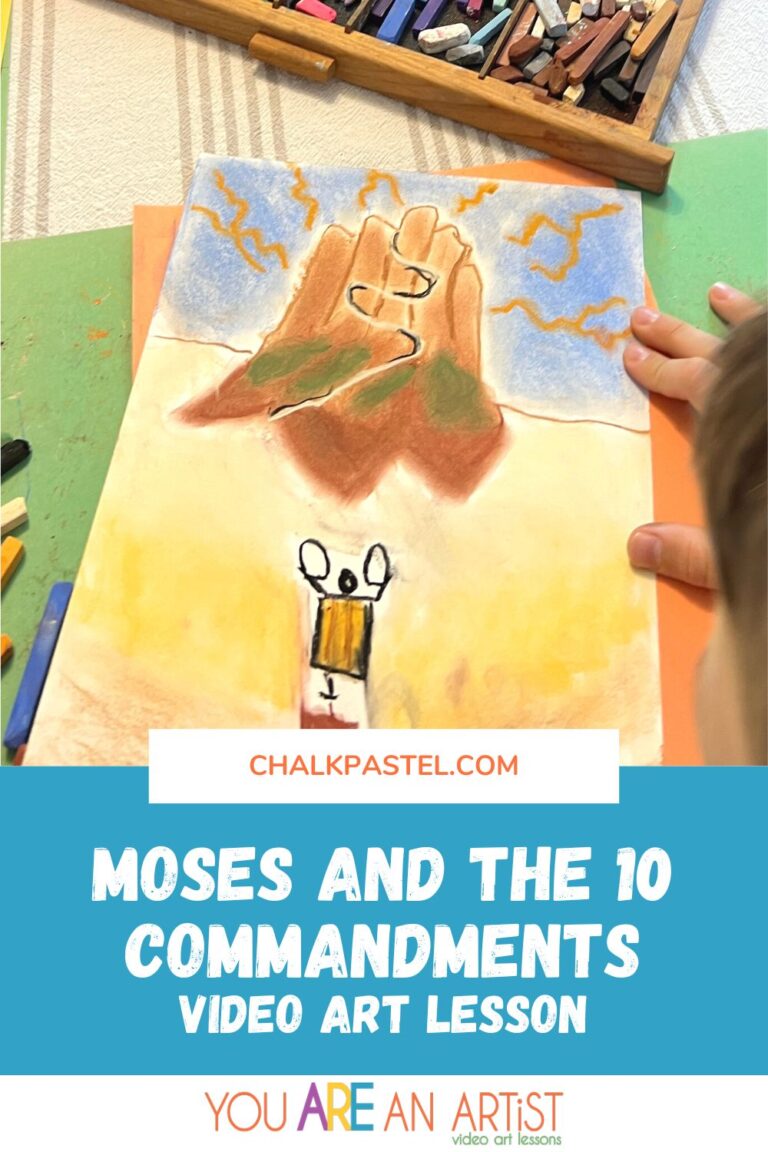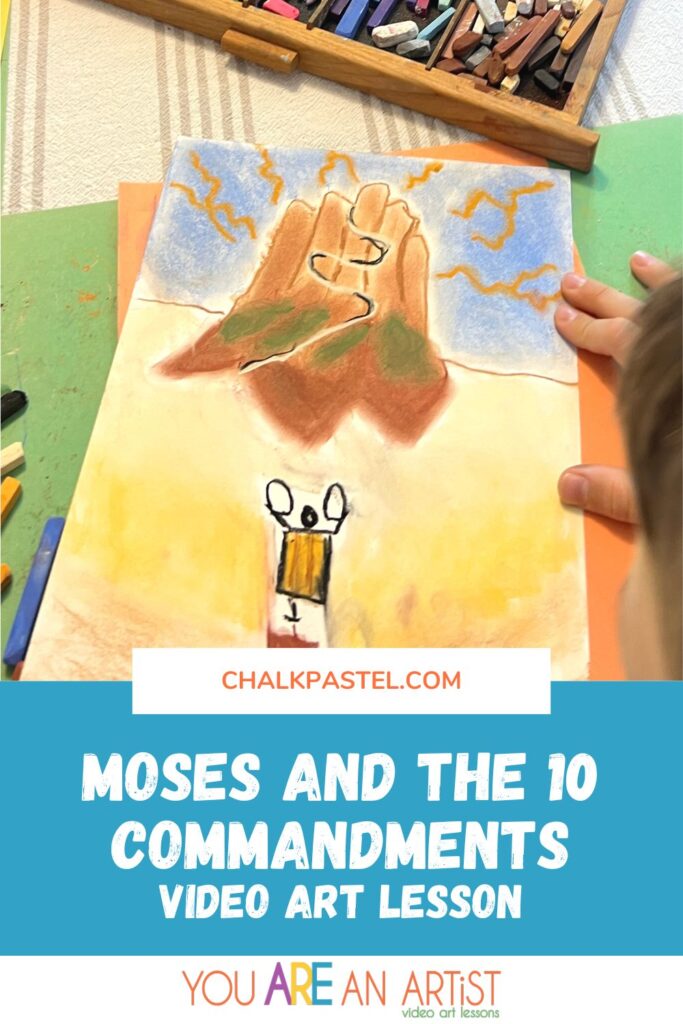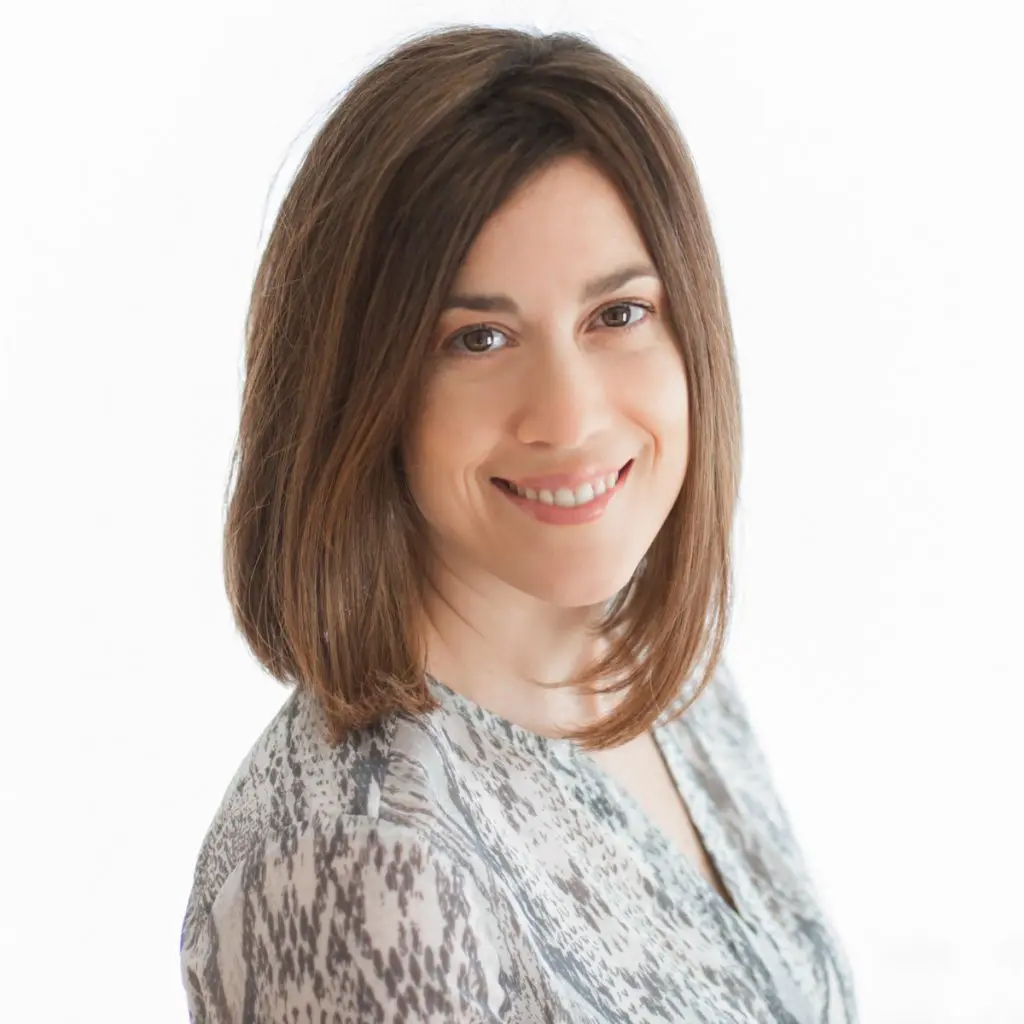 Julie is a teacher, writer and homeschool mom. Her blog Happy Strong Home shares encouragement for cherishing children, enjoying motherhood, and growing strong families. Discover homeschool resources, natural living tips, and family activity ideas. Julie has been featured on Million Praying Moms, The Old Schoolhouse Magazine, and the Melissa and Doug blog. She offers writing workshops and a "homeschool neighborhood" community to support parents in their homeschool adventures. Find Julie on Instagram to be the first to know when new workshops and community events are available.