Listen to this! December in the You ARE an Artist Complete Clubhouse is all about welcoming The Messiah. With Nana, you will paint Georg Friedrich Handel's Messiah (to complement SQUILT Live lessons). Then you will go on a Biblical journey to Bethlehem and draw the map too, experience famous artist Rembrandt's Dream of Joseph and more! These are a few clues and a tiny preview of The Art of Advent in the You ARE an Artist Complete Clubhouse! Such rich lessons to complement the learning already happening in your home. – Nana
Artist Clubhouse Art of Advent Special Events:
A special invitation from Ms. Mary and Nana!

Friday, November 22 at 11 a.m. ET  – Welcome Messiah! This is a FREE event for all ages open to all with Ms. Mary of SQUILT Live! and Nana of You ARE an Artist Clubhouse. Sign up HERE. If you are unable to attend the event live, the video will be available afterwards in both of our membership areas.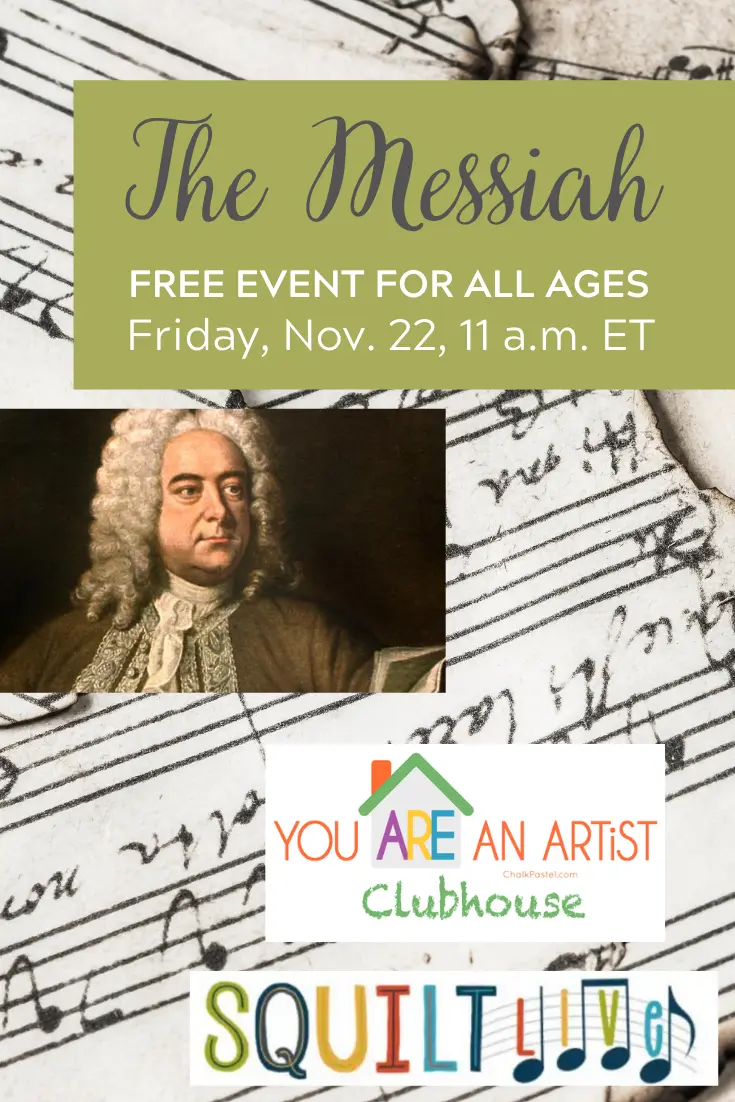 and…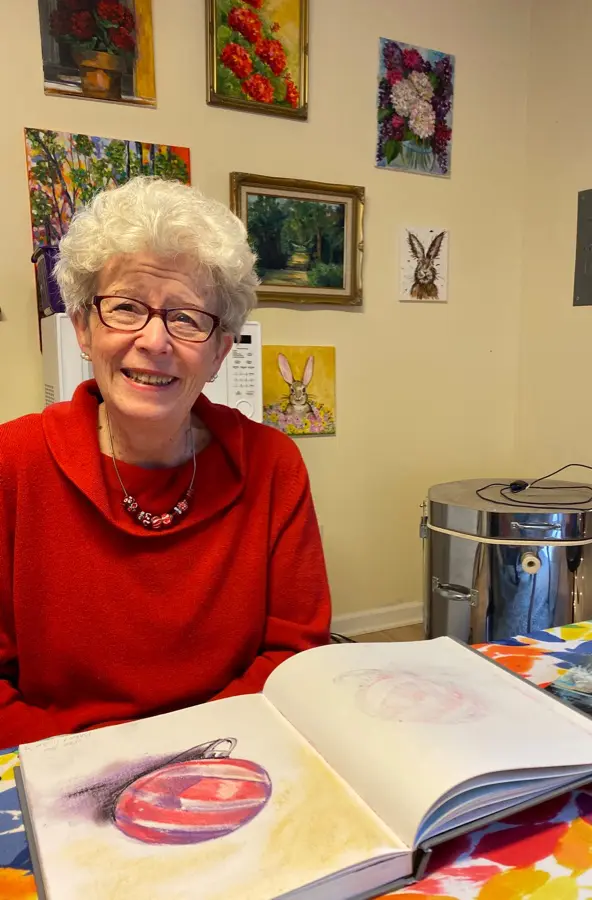 Thursday, December 5th at noon ET – Make Christmas cards with Nana! Member Only event for both You ARE an Artist Clubhouse members and Pam Barnhill Morning Time membership. Join for access to this event and over 530 video art lessons worth $3,330!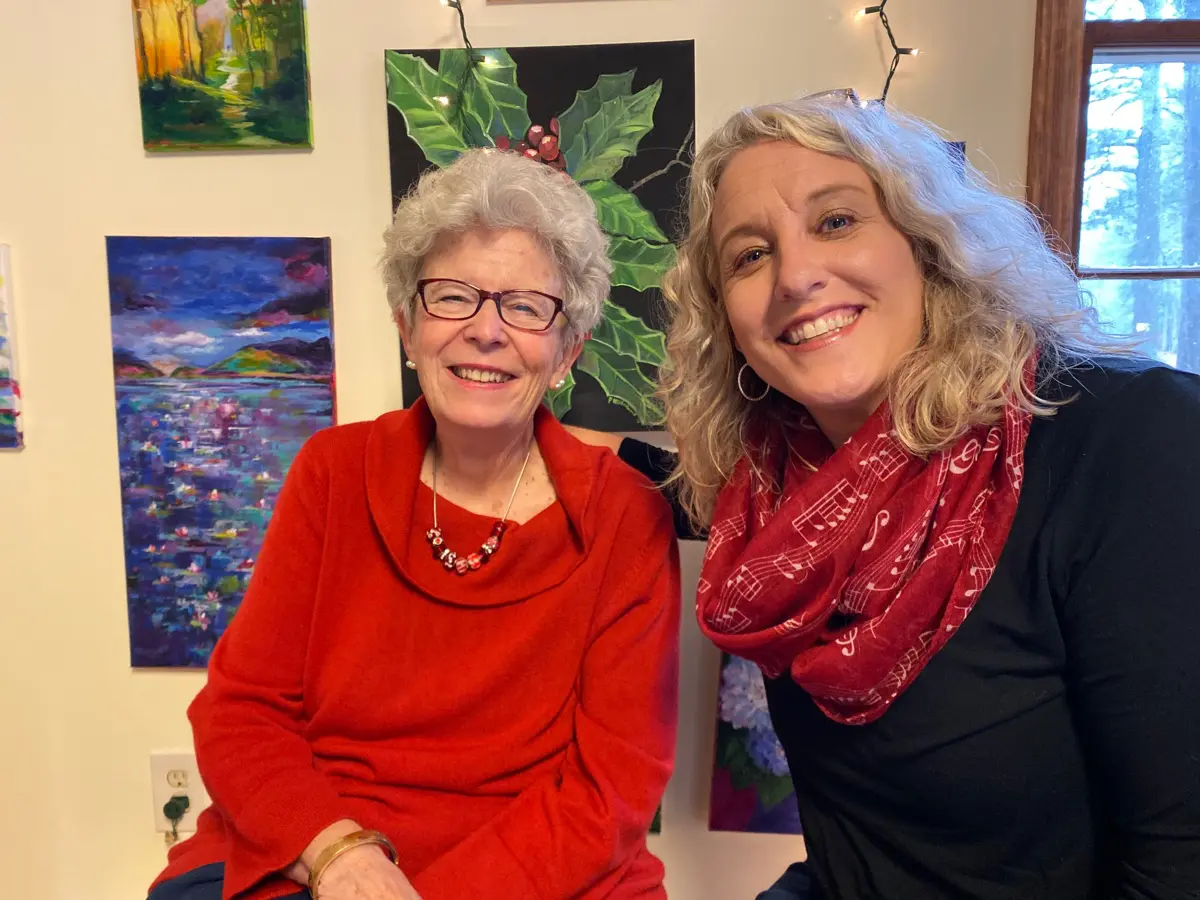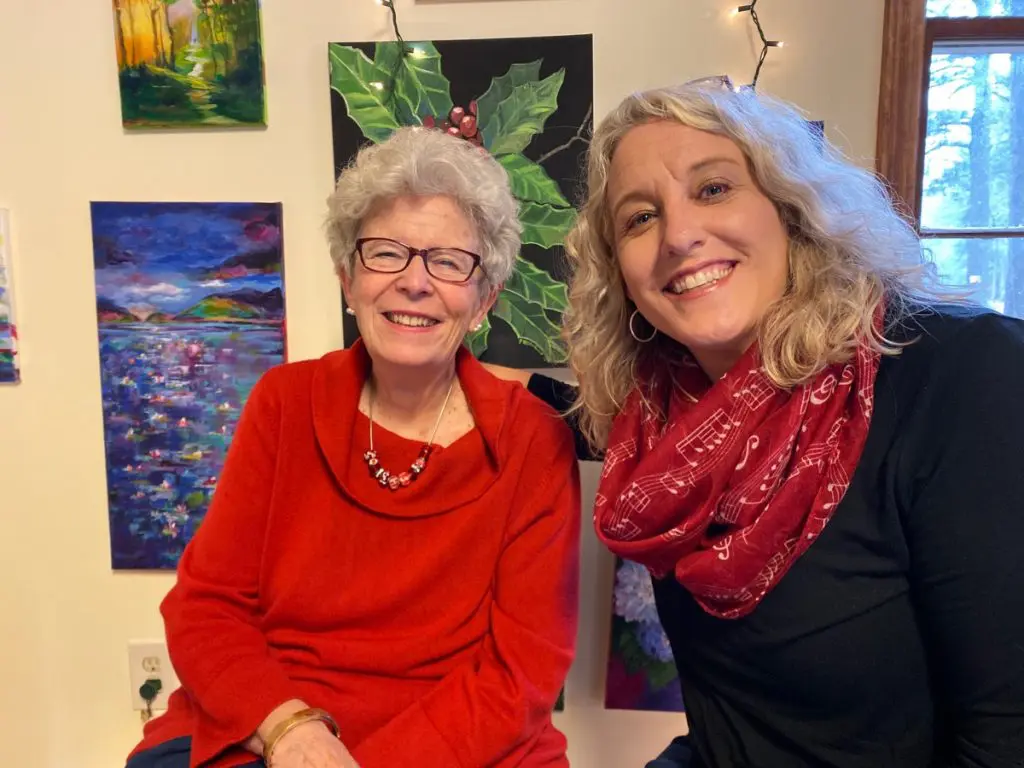 Did you know that Nana and Ms. Mary both live in Georgia and are practically neighbors? What fun that Nana, Mary and Tricia could all get together and plan such a special event for you!
You might also like: