Do your kids love sharks? Are you getting ready for shark week? Then let Nana take you under the sea with chalk pastels shark art for kids! These easy-to-follow video homeschool lessons will teach you and your child how to draw some of the most exciting sharks using chalk pastels.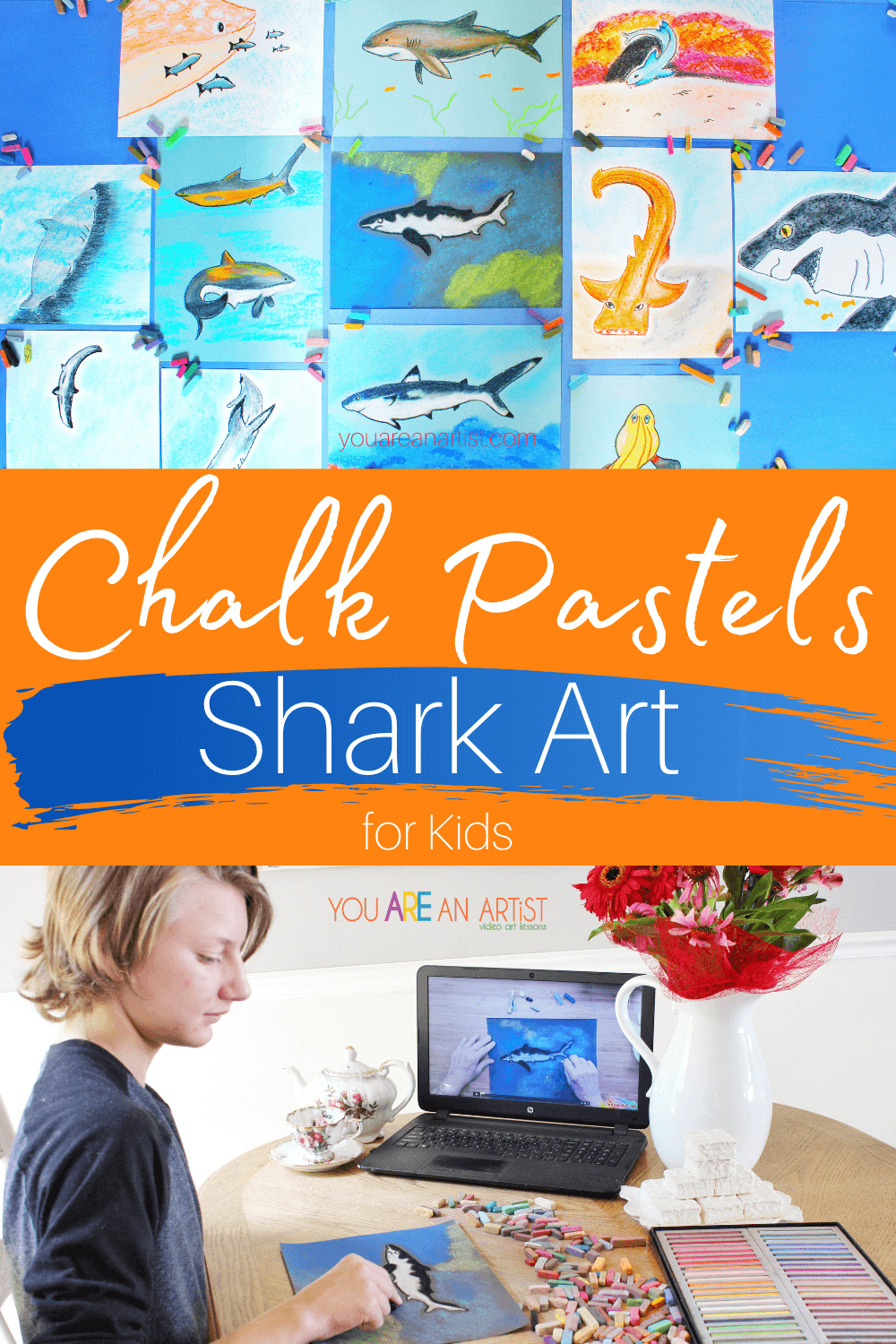 Folks, my children have been obsessed with sharks for years. We've read favorite shark books, watched documentaries, and played games with a shark theme. Did you know we even tracked a Great White shark named Lydia for nearly two years with Ocearch Shark Tracker? She was over 16 feet long and traversed all around the Atlantic ocean!
A Shark Week Unit Study: Perfect For Your Homeschool!
Discovery Channels Shark Week is an exciting time for us. It's the perfect time to do a week-long unit study on the science of sharks!
Shark Week Teatime Fun for Homeschool
Art is a fabulous addition to your shark science lessons! All you need is a pack of construction paper, chalk pastels, and Nana's shark art videos to add a bit of artistic fun to your shark week studies. Nana is fantastic at taking you step-by-step in drawing these fierce and sometimes adorable apex predators!
To make your shark week even more memorable, make it a chalk pastel teatime! We added our favorite pot of tea, strawberry shortcake with whipped cream, and iced cakes for our shark week teatime!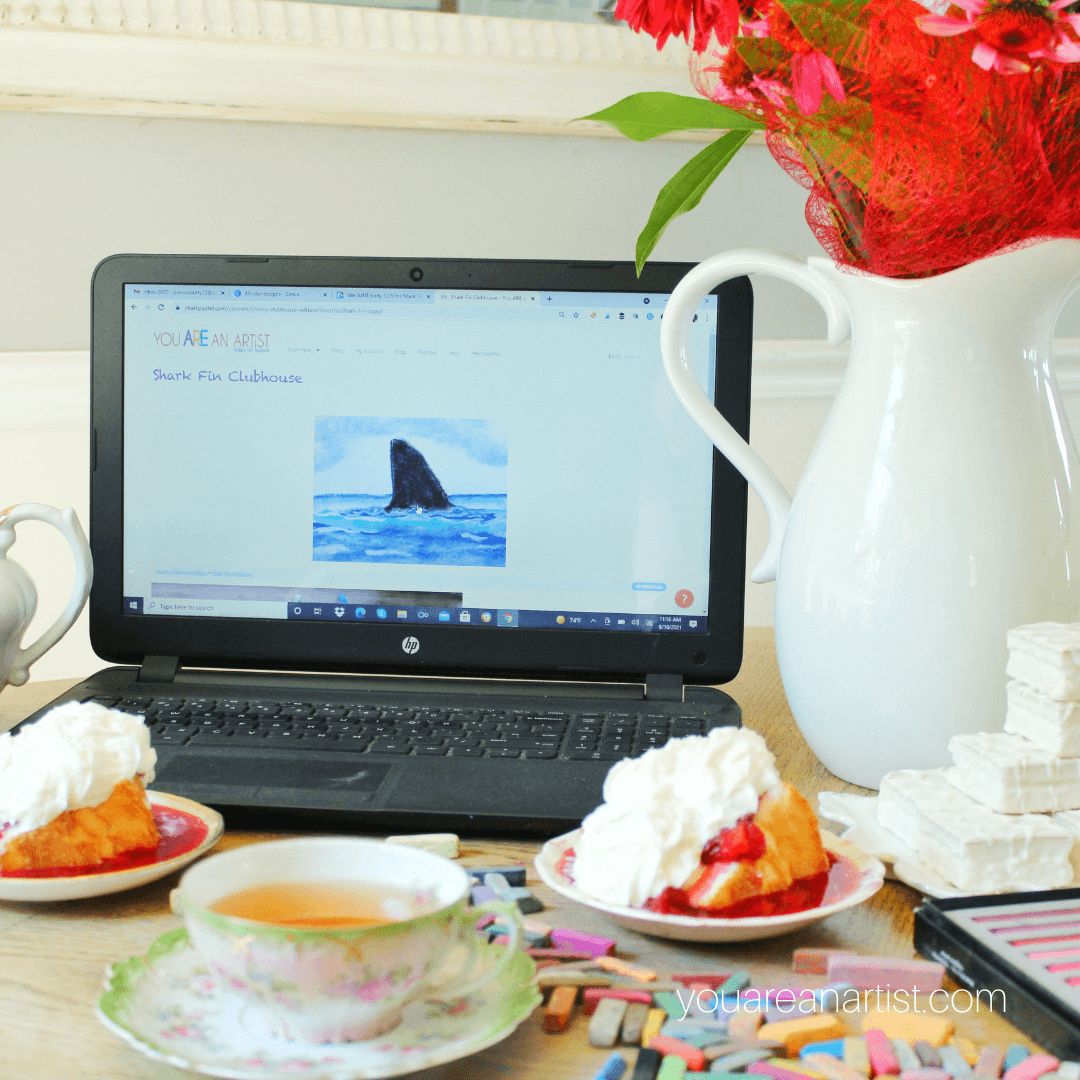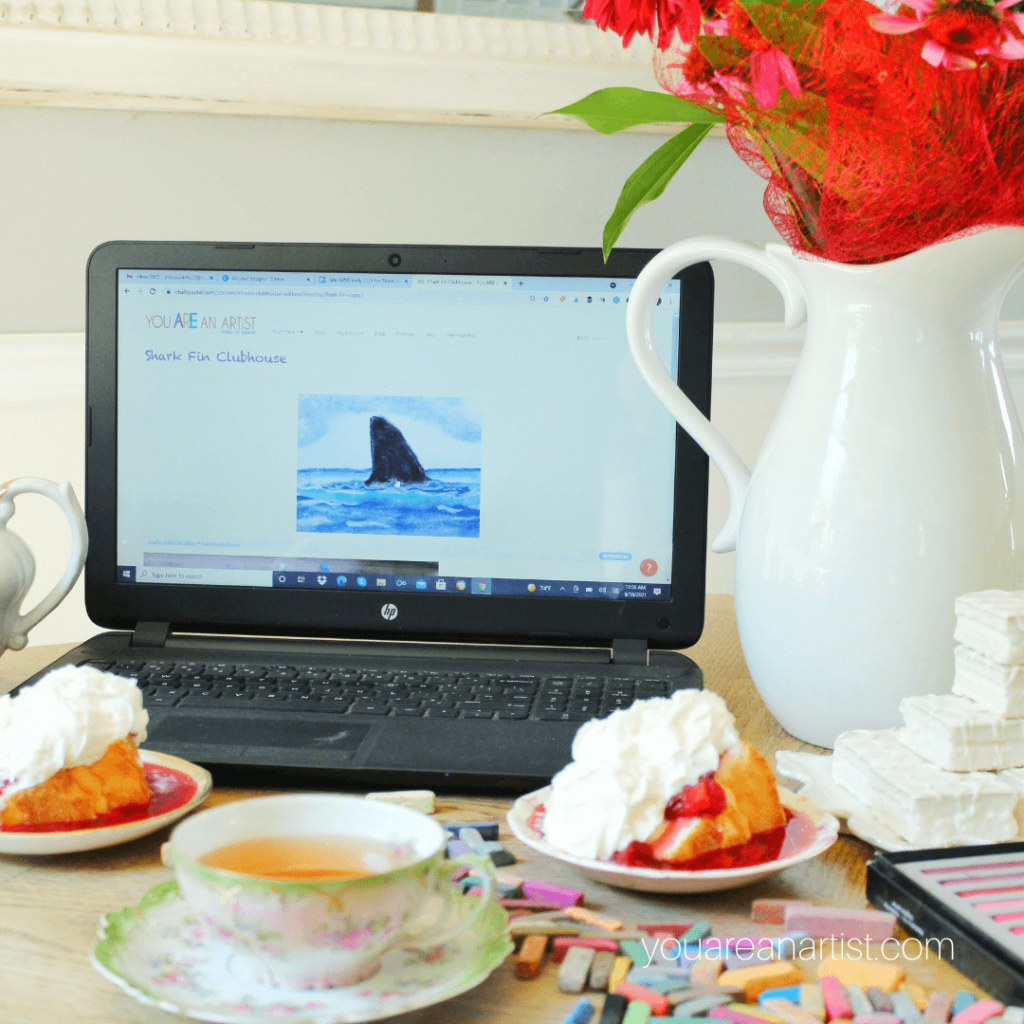 That strawberry shortcake was so delicious. I don't think it lasted 10 minutes! Luckily there was plenty of tea and iced cakes to keep us going.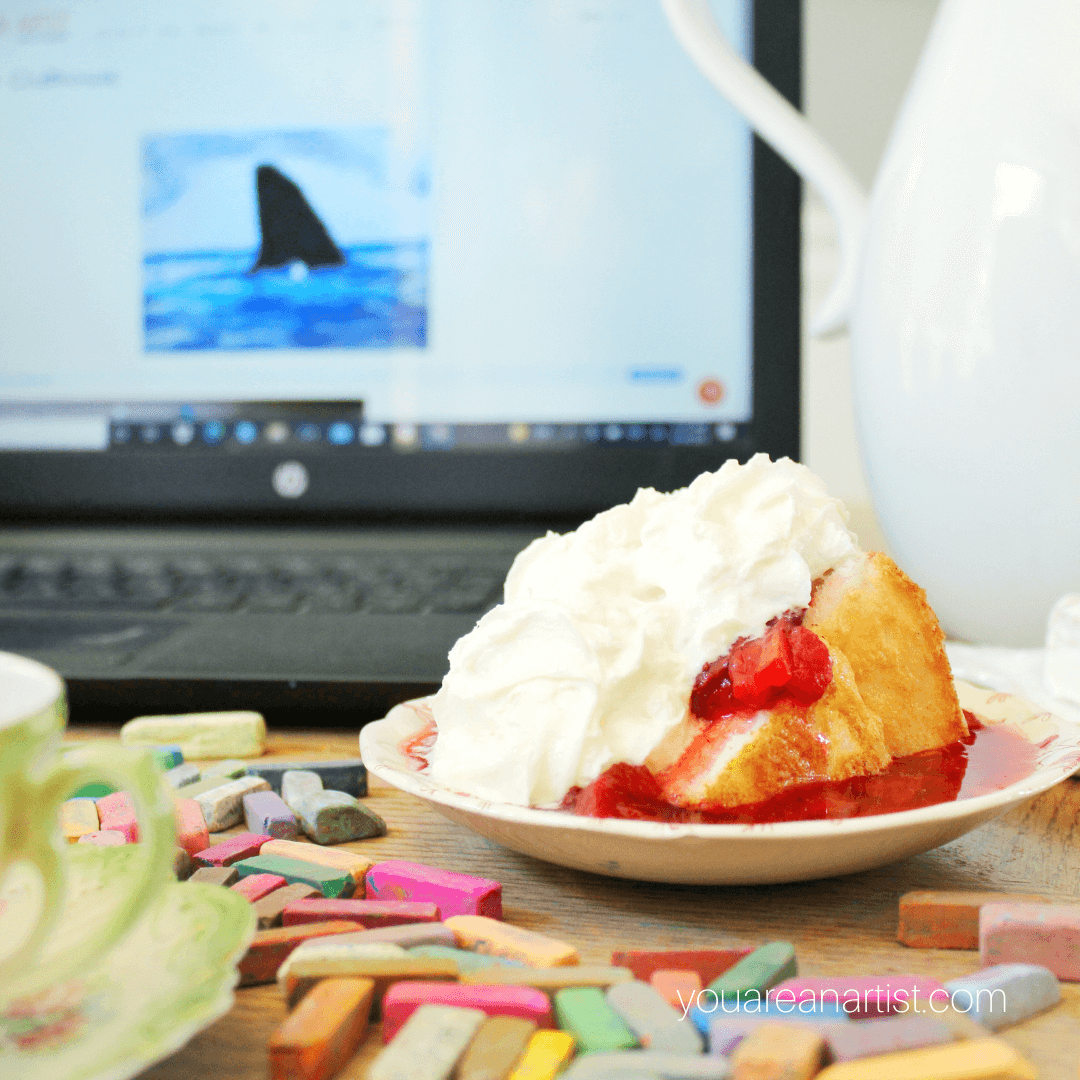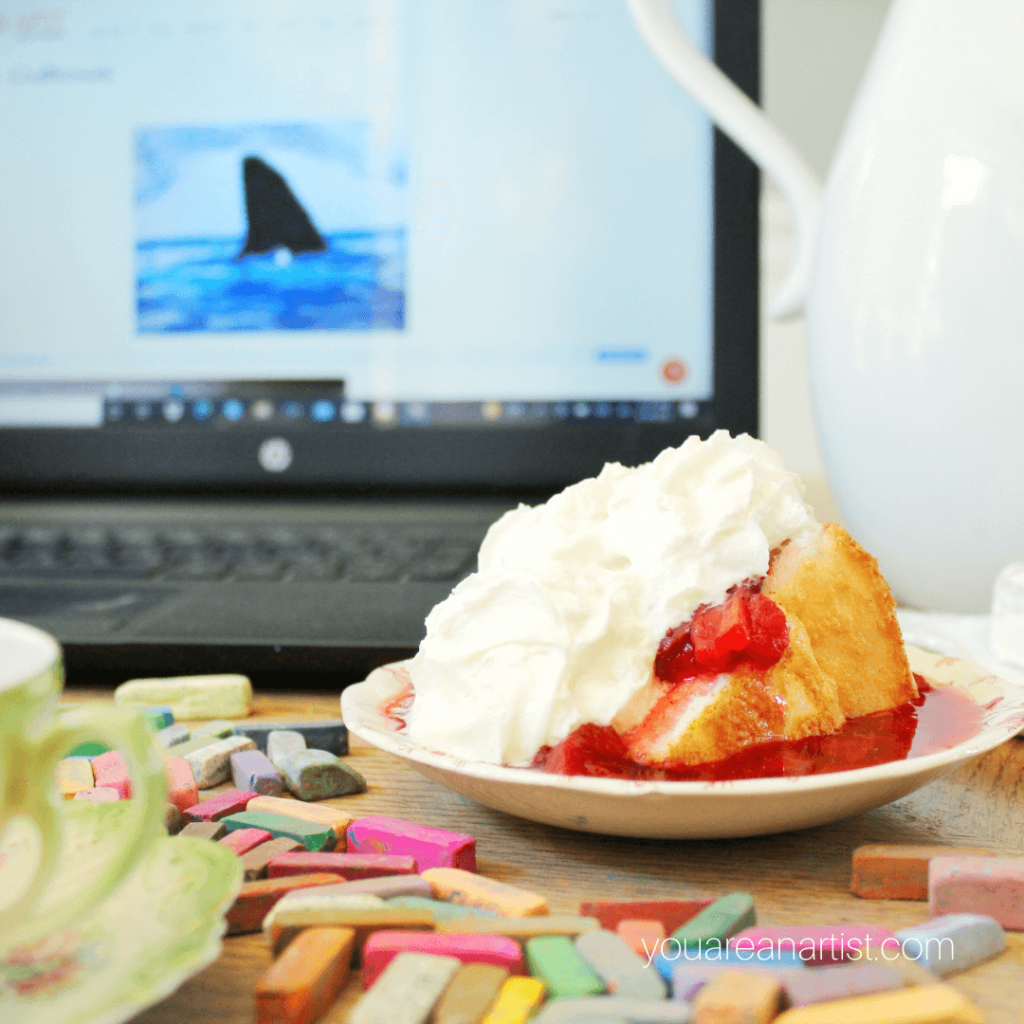 Online Shark Lessons for Kids
These shark art videos are perfect whether your kiddo is doing a shark unit study or is obsessed with sharks. Add them to your next oceanography unit, or make a collage of your child's favorites onto the fridge!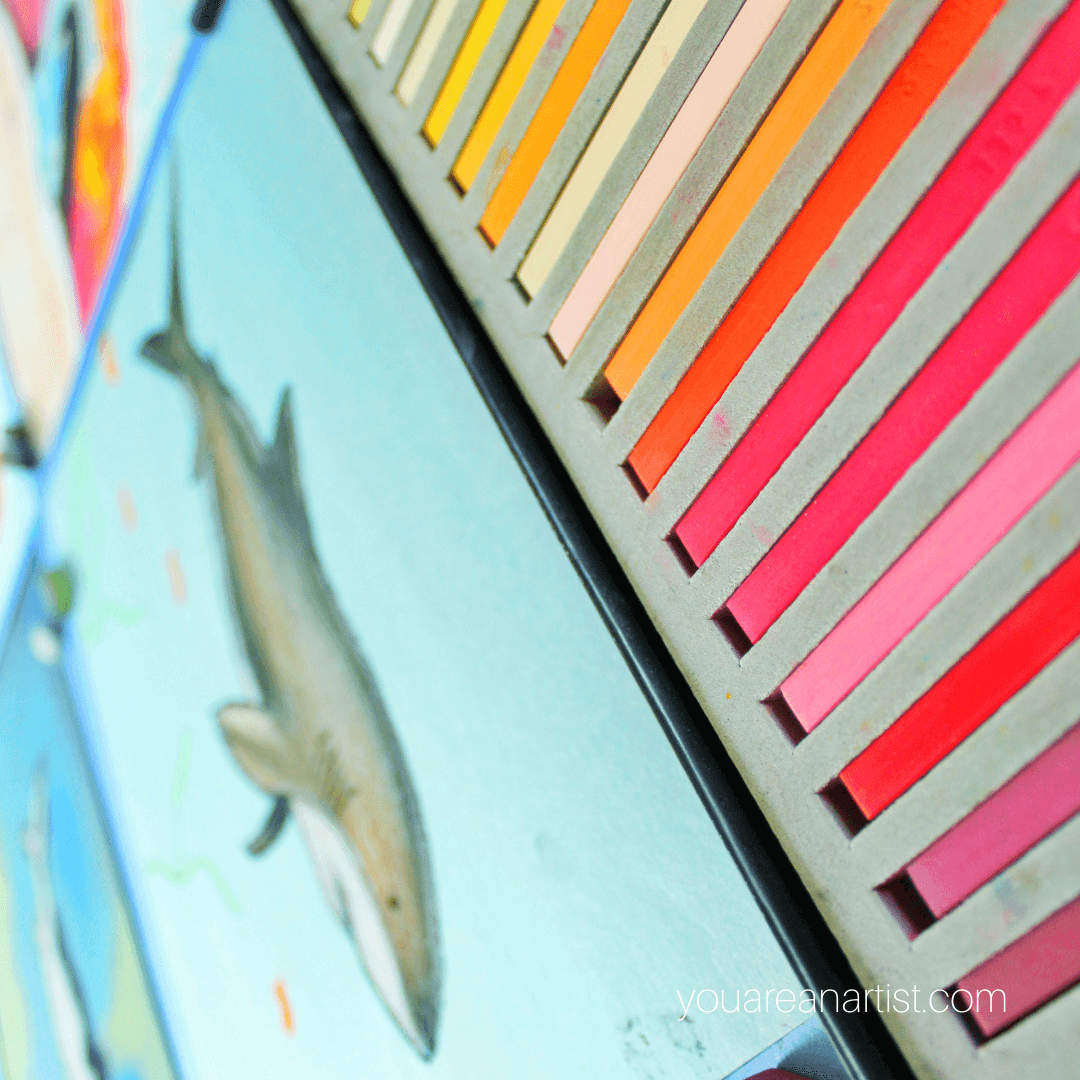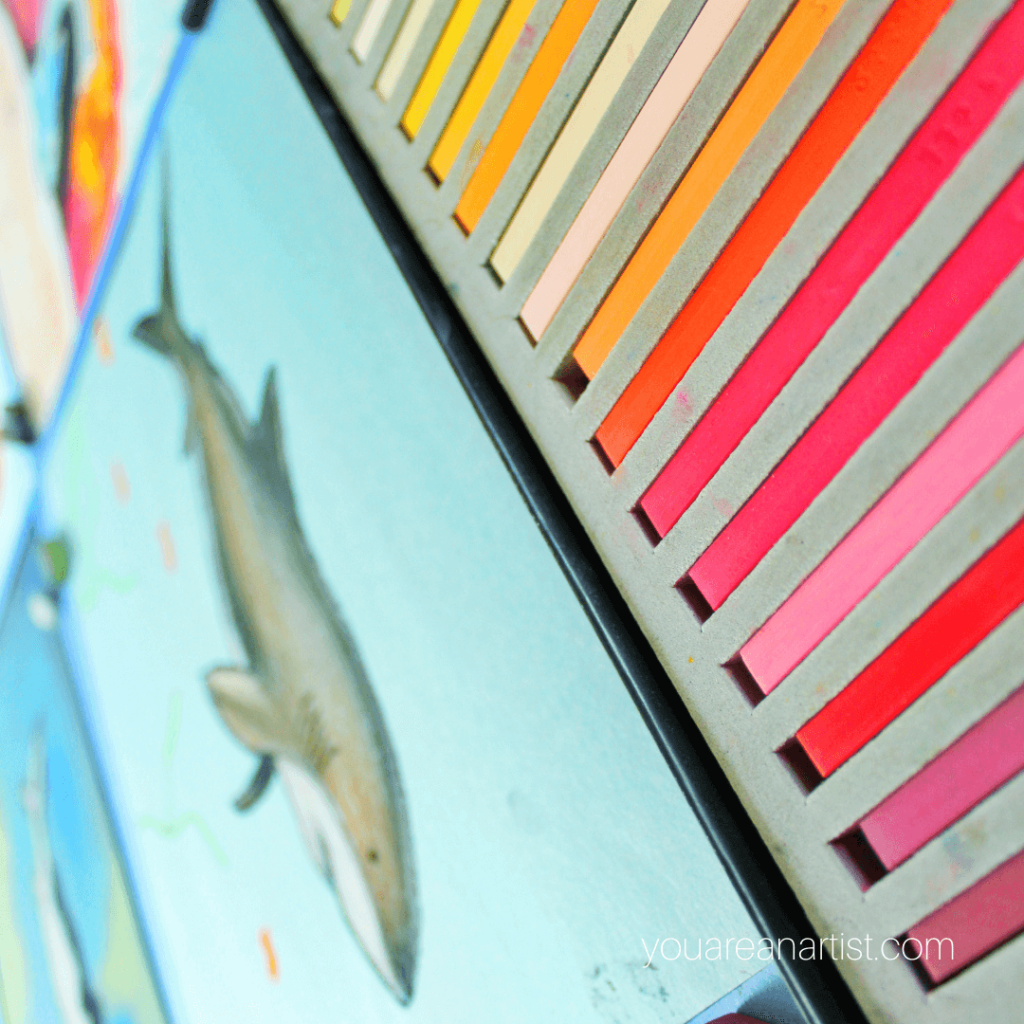 We love tumbling down rabbit holes of learning, and each of these sharks provided just that! So we looked up facts on habitats, food preferences, and danger levels to humans from our shark encyclopedias. Our favorite sharks included the nurse shark, hammerhead, black-tip reef shark, and zebra shark. My daughter adored the cuteness of the catshark so named for its cat-shaped eyes and gentle demeanor.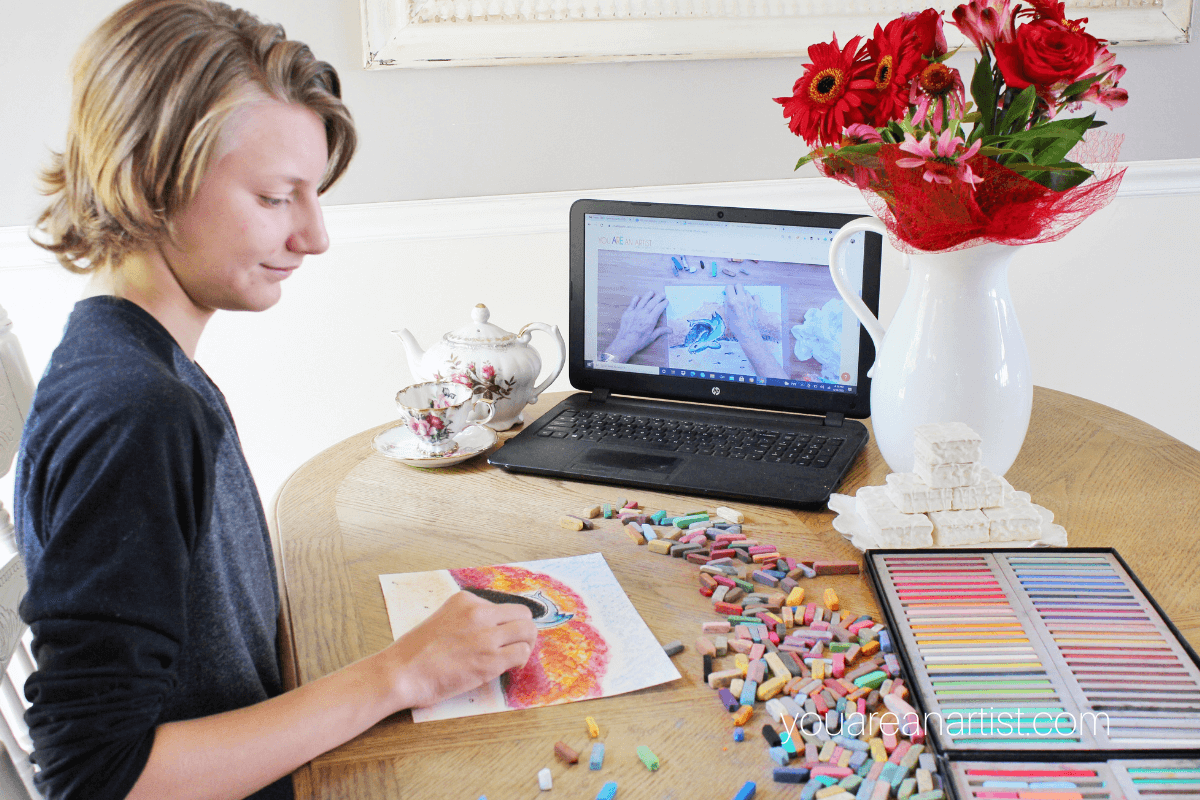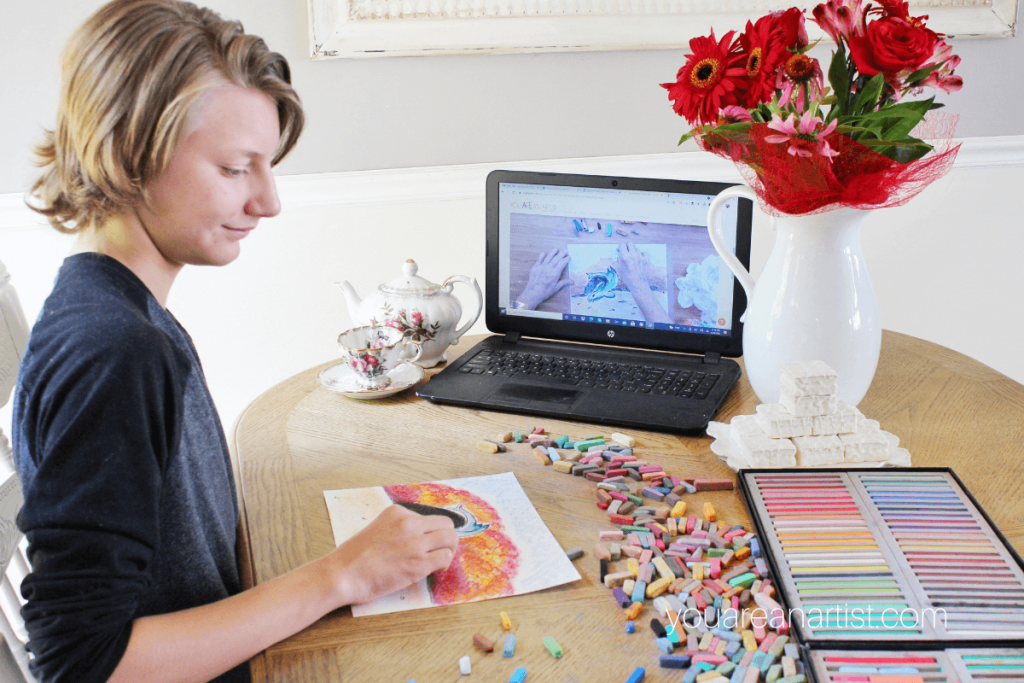 Shark Homeschool Lessons with You ARE An Artist Clubhouse Membership
With the You ARE An Artist Clubhouse Membership, you'll have access to 14 super easy to follow Sharks Video Art Lessons, including:
Great White Shark
Bull Shark
Spinner Shark
Hammerhead Shark
Zebra Shark
Night Shark
Black Tip Reef Shark
Flying Shark
Shark Fin
School of Sharks
Nurse Shark
Megaladon
Catshark
Thresher Shark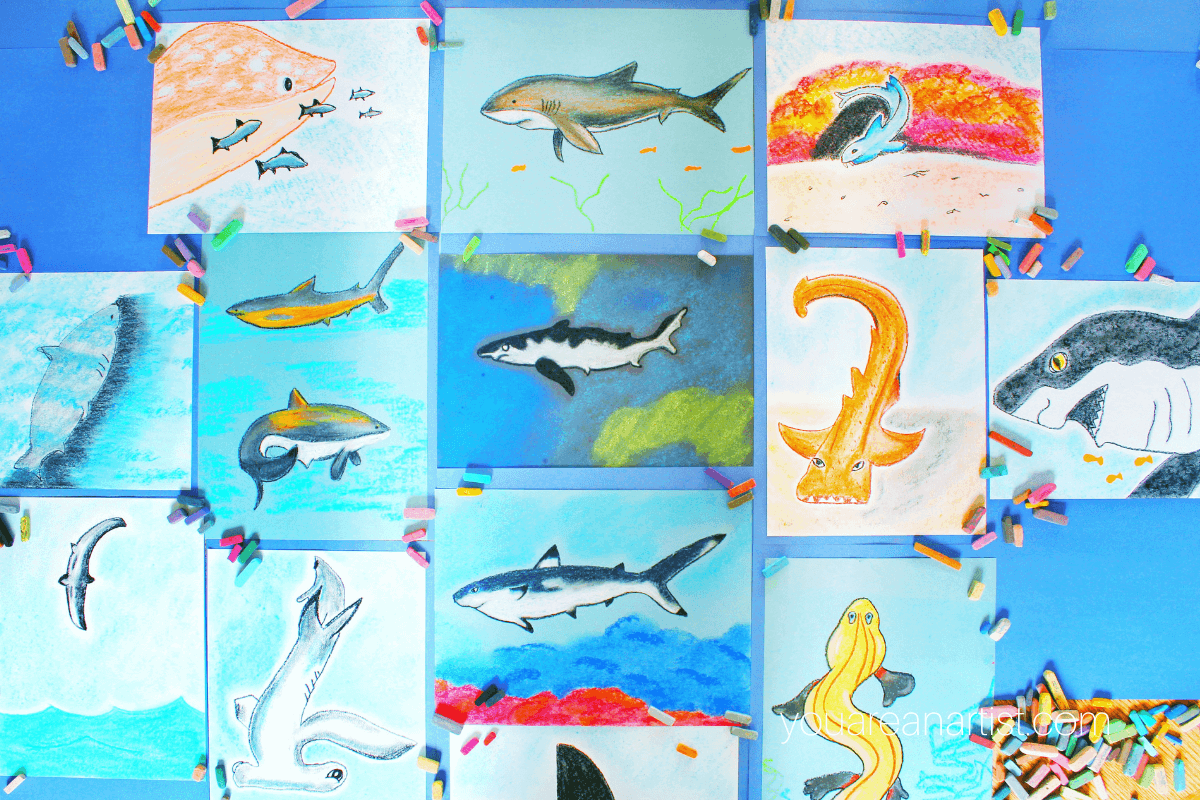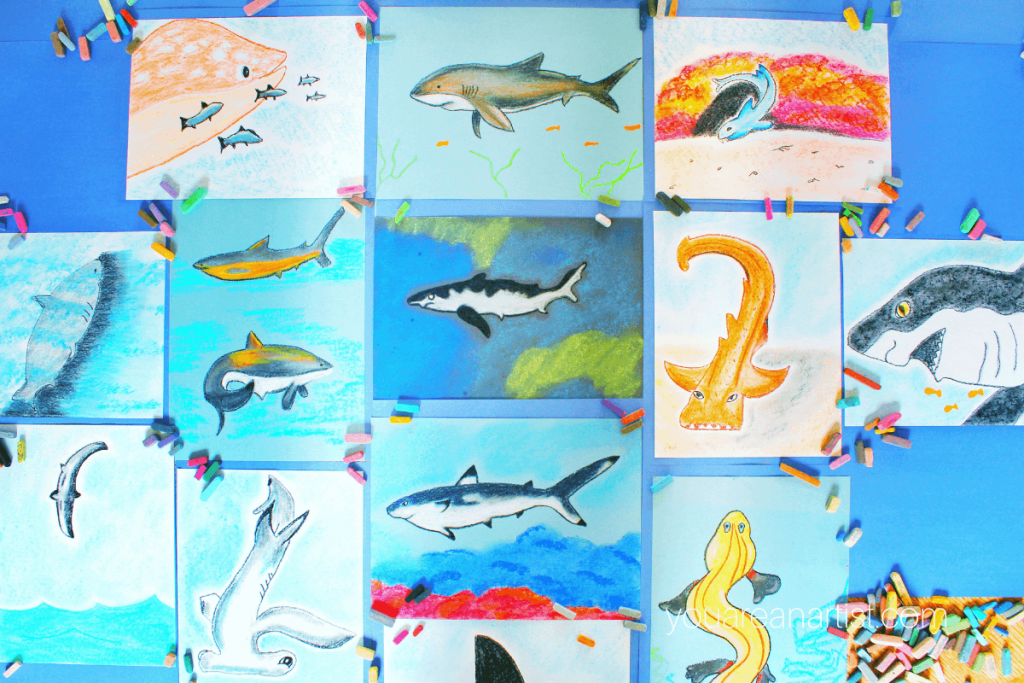 If video art lessons don't work for you, then be sure to check out the Shark Art E-book Tutorials! You can view these lessons on your iPad, Kindle, and desktop. With the Shark E-books, you'll have access to the following E-book lessons:
School of Sharks
Great White Shark
Bull Shark
Nurse Shark
Catshark
Angel Shark
Shark Close Up
Megaladon
Basking Shark
Sharks at Night
Hammerhead
Zebra Shark
Black Tip Reef Shark
Night Shark
Flying Shark
Shark Fin
Cookiecutter shark
Goblin shark
Whale shark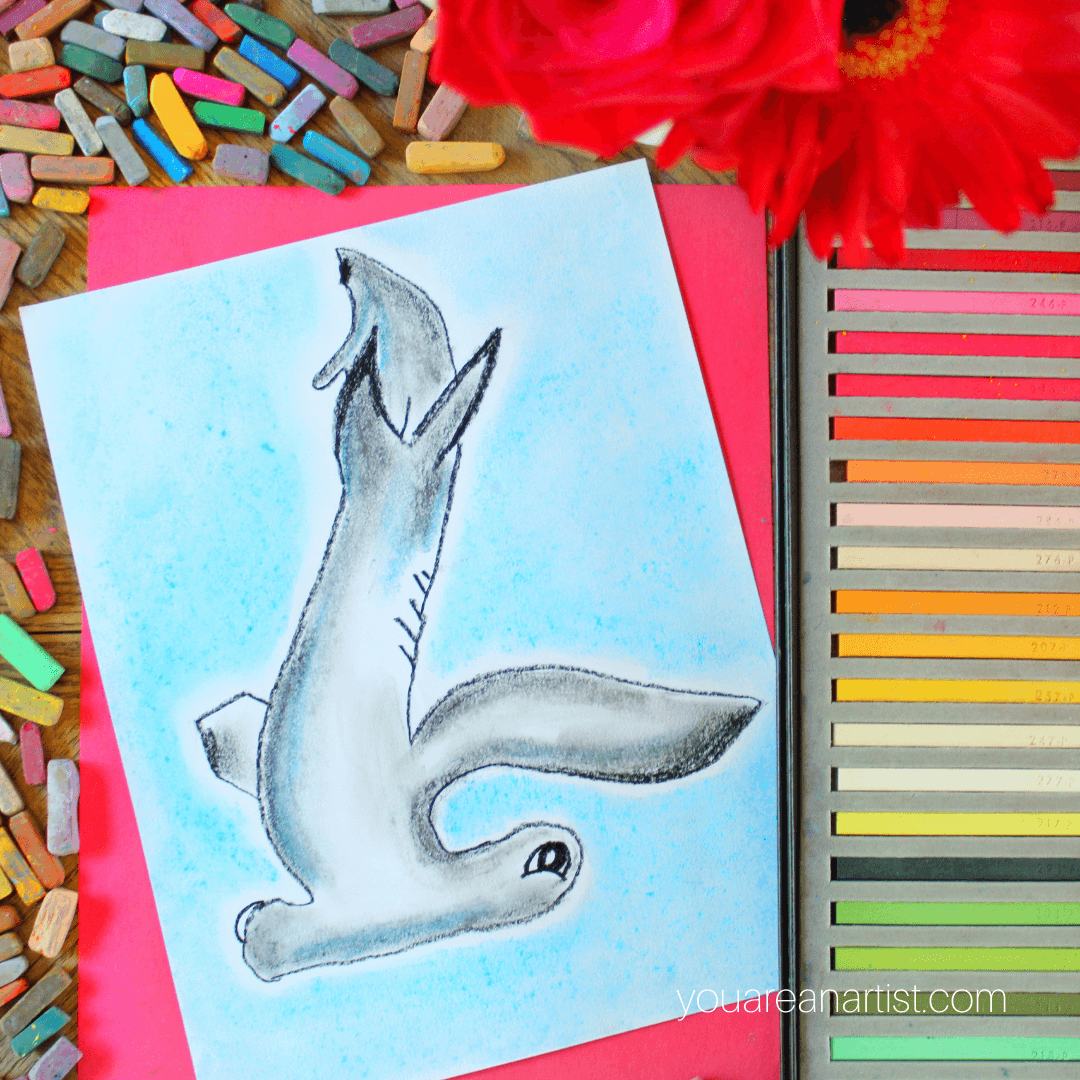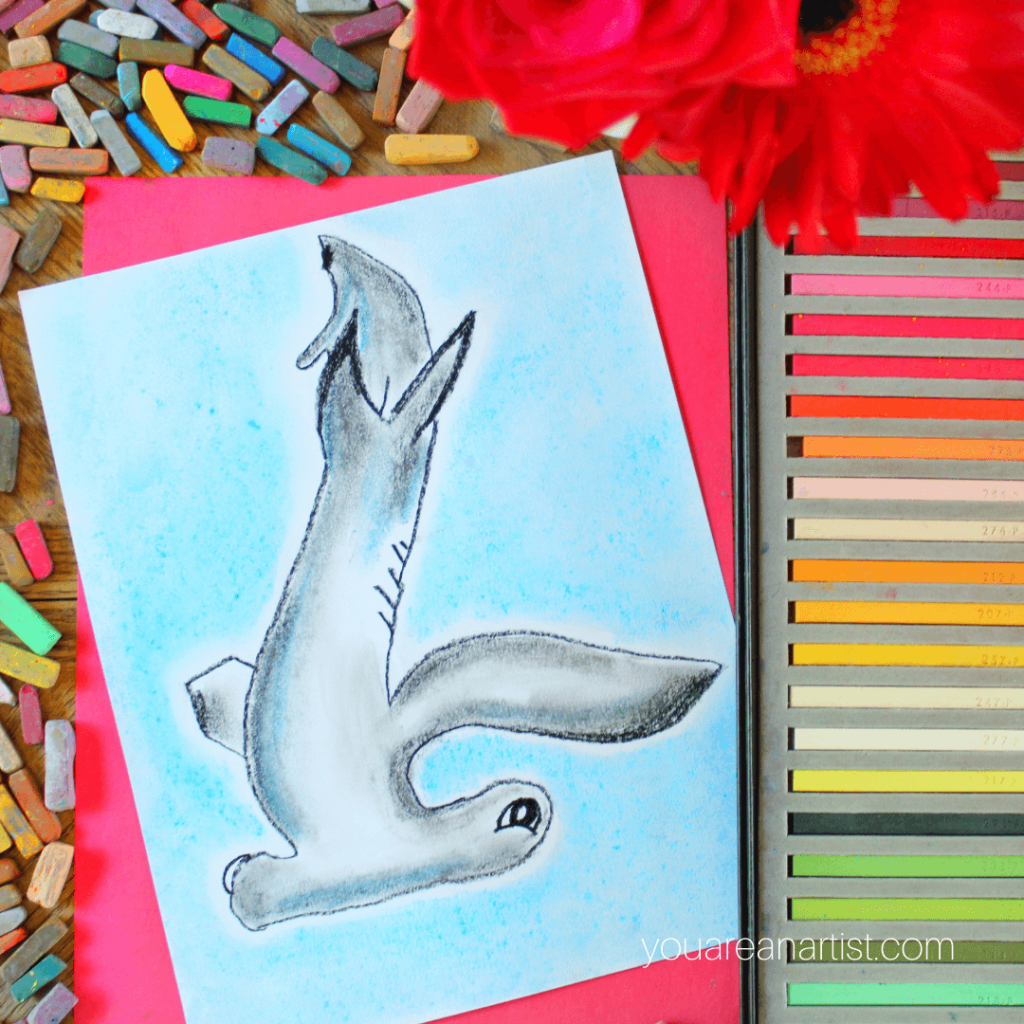 Shark Homeschool Unit Study With Chalk Pastels
There is so much to love about sharks! These fantastic fish are genuinely remarkable and are so crucial to the health of our oceans. With Nana's lessons, there is a shark for everyone, be it the docile whale shark, the famous great white, or everything in between! Just remember to keep loads of blue, green, and gray chalk pastels on hand! With all of the blue ocean water we've created this week, along with the awesome sharks, our blue and gray pastels are nothing more than nubs! But we don't mind! Now we have fantastic shark art in their place! And what's not to love about that?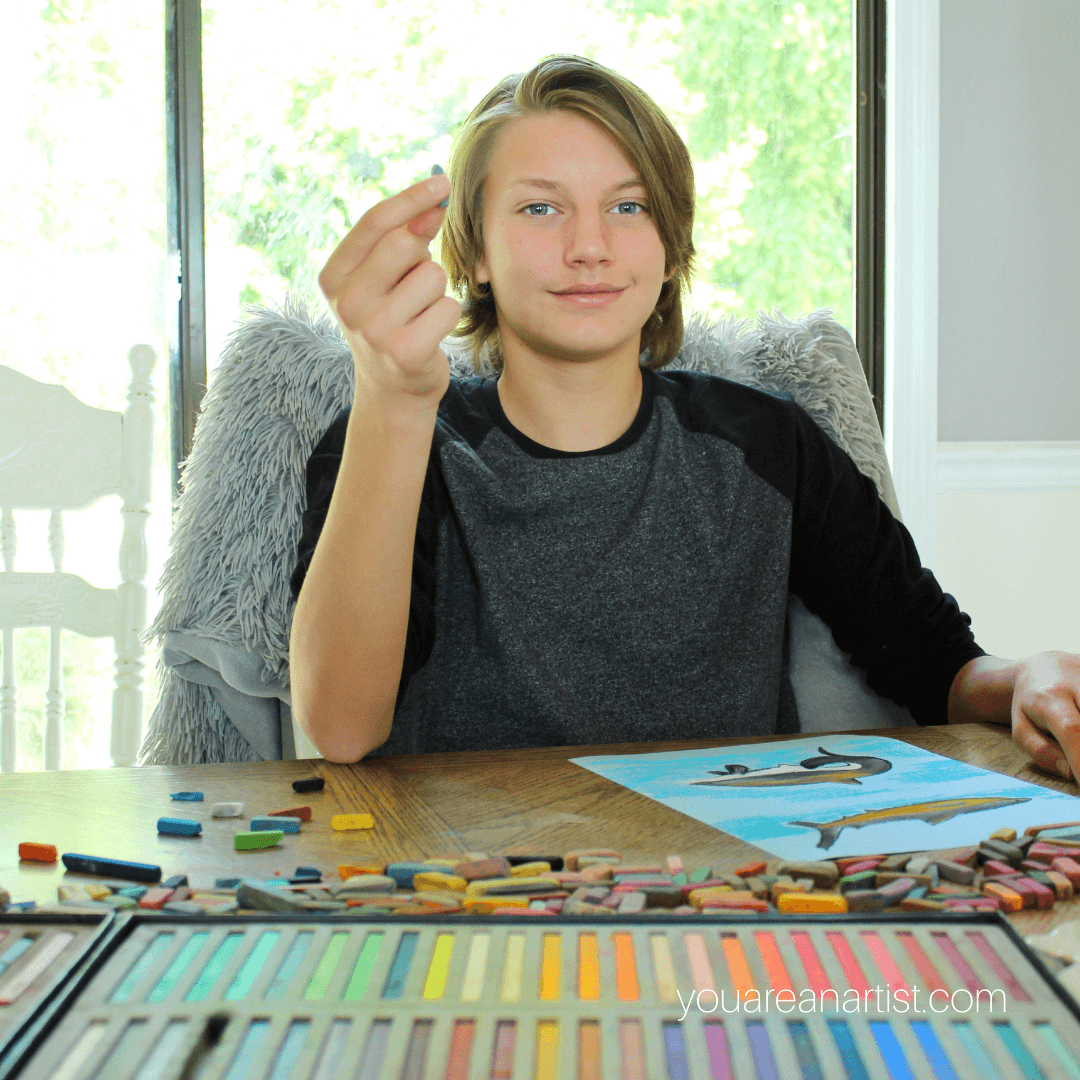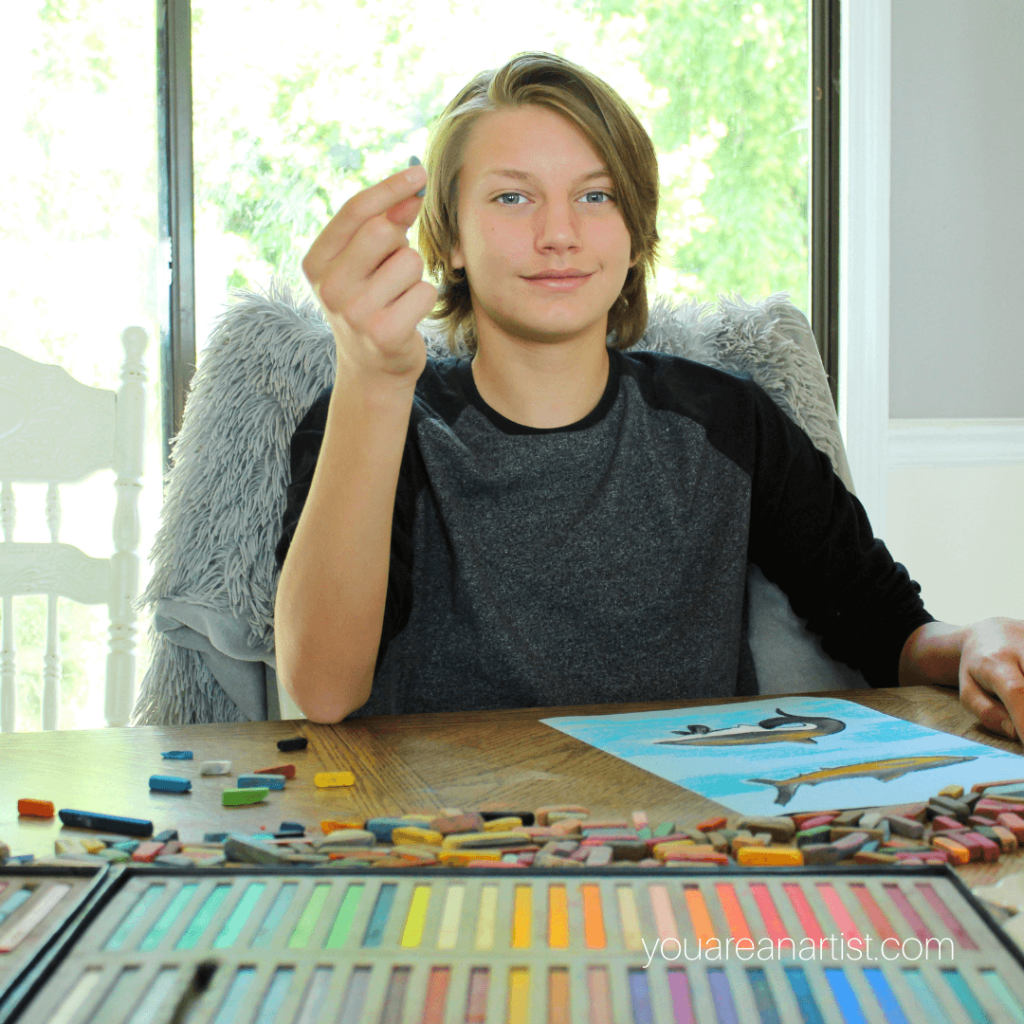 You ARE an ARTiST Clubhouse members not only have access to all of these amazing sharks but will also enjoy a special, live event in July! Nana will share a new shark lesson in honor of Shark Week. Complete Clubhouse members also enjoy a companion I Drew It Then I Knew It Sharks Workbook!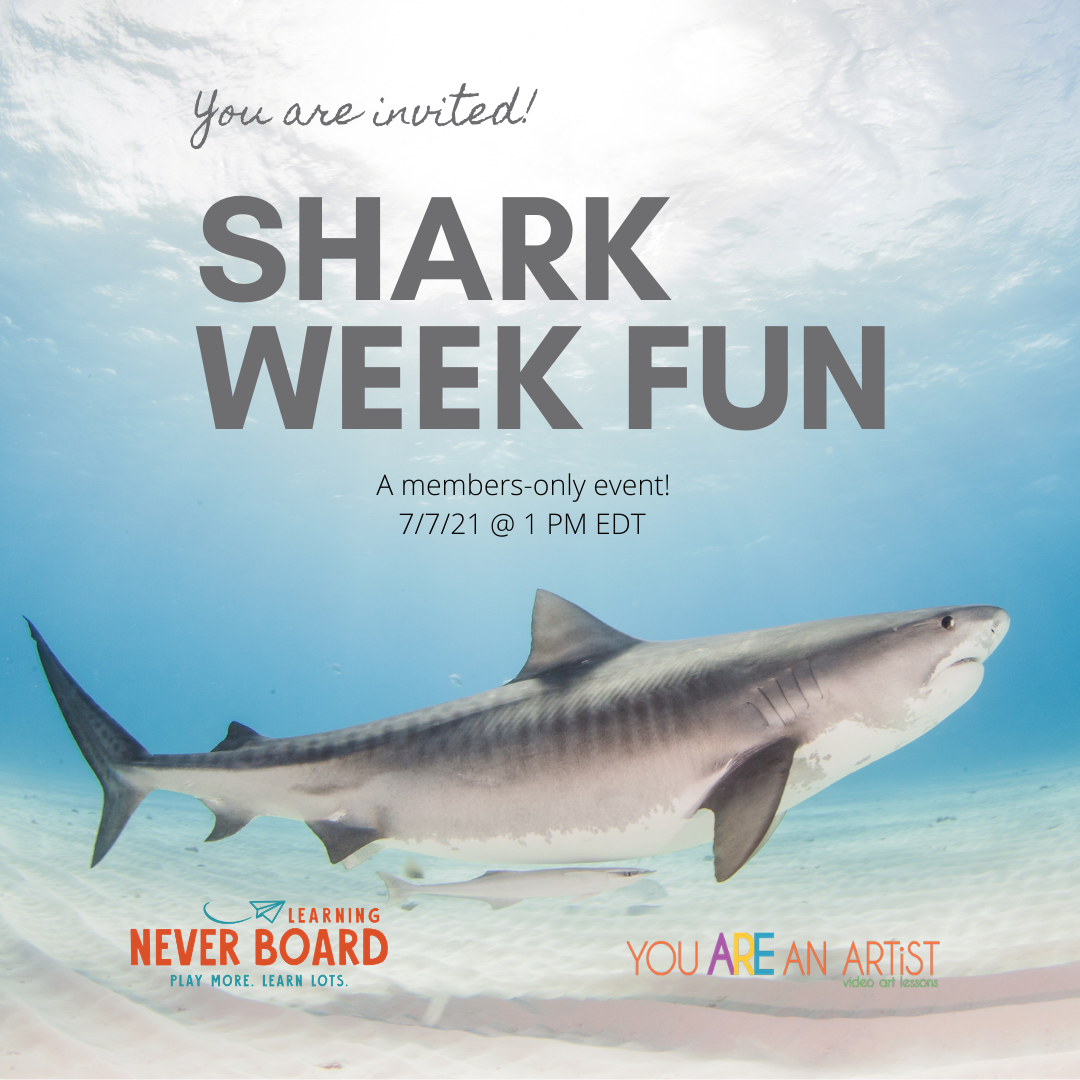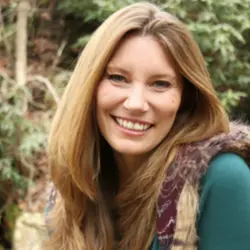 Erin is a writer, blogger, and homeschooler to two intense kids. Her blog is filled with information to help you explore a child led education while making meaningful connections with your children. Discover favorite read alouds, seasonal books, games, art projects, hands-on activities, and learn to just breathe through the ups and downs of life. She loves nature, farm life, good books, knitting, new pens, and hot coffee. Erin is a contributing writer for Weird Unsocialized Homeschoolers. Her work has also been featured on Simple Homeschool and Book Shark.