Famous Artist Beatrix Potter, born on the 28th of July, 1866, is one of the world's best-selling and most-loved children's authors. She wrote and illustrated close to 30 children's books.
Those books star Peter Rabbit, Jemima Puddle-Duck and Benjamin Bunny. Her books have been translated into more than 35 languages and have sold more than 100 million copies! Beatrix Potter…SHE was REALLY an artist!
Come on, let's go visit Hill Top Farm and meet all of her favorite animals!
"If I have done anything, even a little, to help small children enjoy honest, simple pleasures, I have done a bit of good."

– Beatrix Potter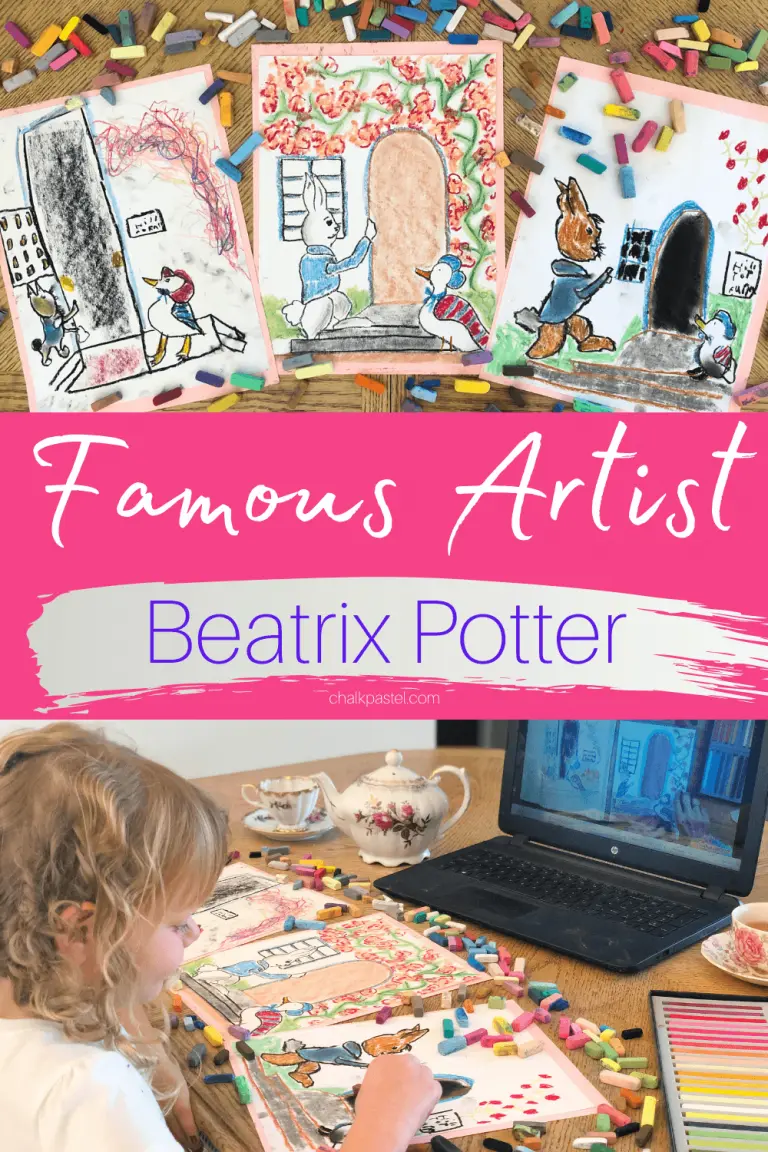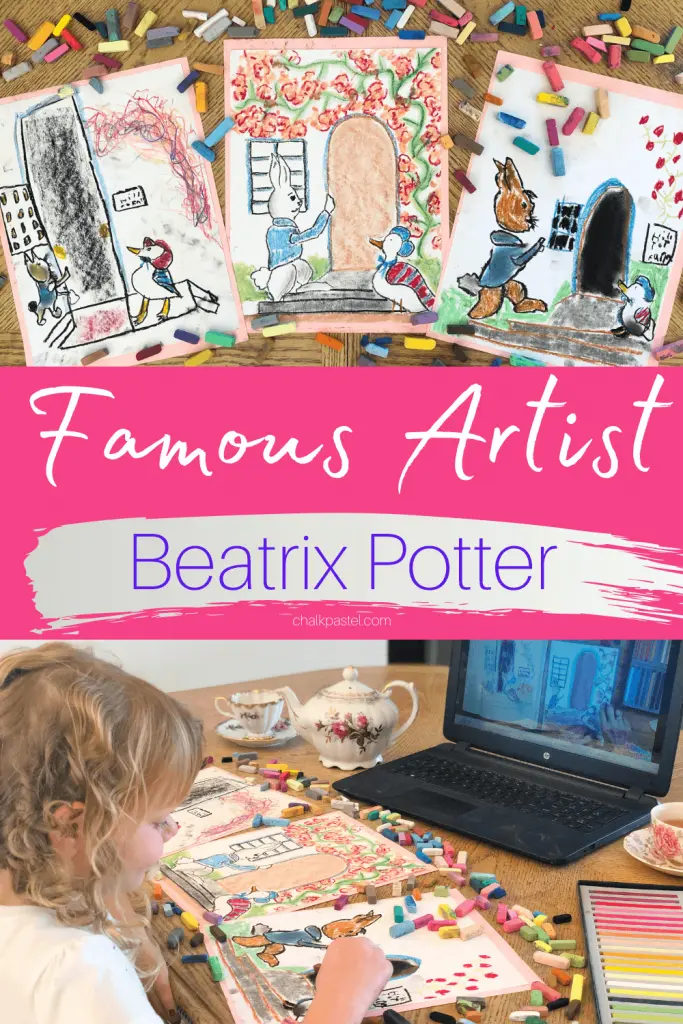 An Overview Of Our Beatrix Potter Study
Highlights
1:20 Beatrix's Pets
2:33 Summers in Scotland
4:51 Beatrix's Inspiration
6:43 Peter Rabbit
Nana's Beatrix Potter Podcast on YouTube
Listen here:
More You ARE an ARTiST Clubhouse Homeschool Art Lessons for Beatrix Potter
Besides this Beatrix Potter art lesson, Nana has shared many animal art lessons that match up with the famous Beatrix Potter animal characters! You can find these in our art membership to enjoy!
Garden Bunny
Owl
Kitten
Frog
Piglet
House in the tree
Map your garden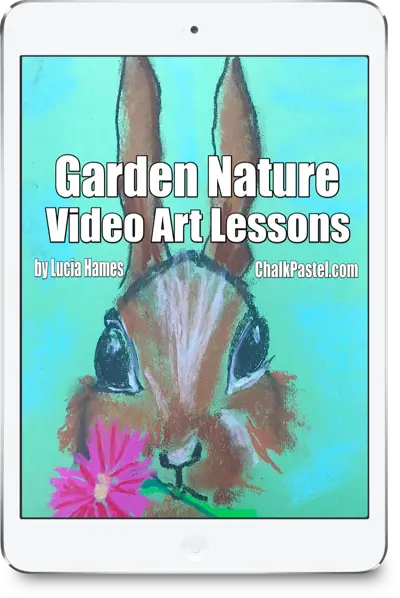 Additional Resources For Studying Famous Artists In Your Homeschool
Nana's Beatrix Potter lesson is a part of our Famous Artists Series. We offer 47 famous artists video lessons for your homeschool including:
Vermeer
Michelangelo
da Vinci
Warhol
Monet
Rockwell
Rembrandt
Lichtenstein
Audubon
Beatrix Potter
… and a new one added about once a month!
The Famous Artists series is exclusive to the You ARE an Artist Complete Clubhouse.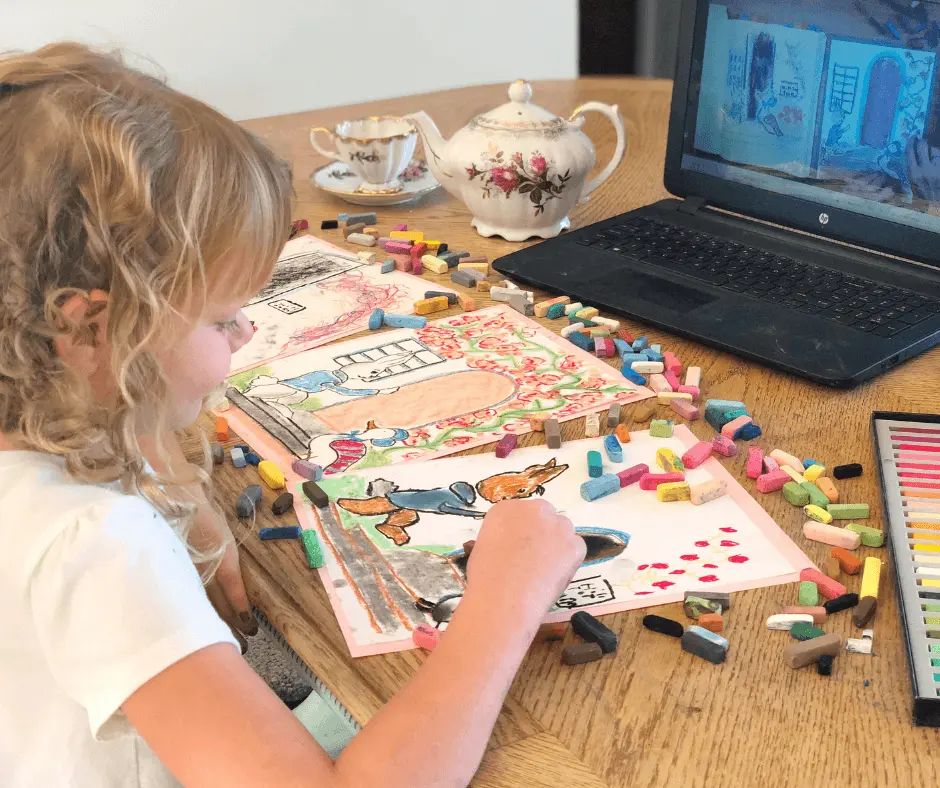 And be sure to join Nana in our FREE You ARE an Artist Facebook group and our community on Instagram and all the social media as well.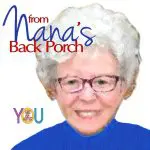 Nana is passionate about helping you realize you ARE an artist! Not only an artist with chalk pastels but with homeschooling, creative spaces, favorite family recipes and more. Nana also enjoys chatting – especially about art. If you have followed along with any of her You ARE an Artist video art lessons, you know that. She also enjoys sharing photos and thoughts on topics while she is being creative in her studio space on her back porch. That is where she will be chatting with you – from her back porch. It's Nana's You ARE an Artist Podcast!
-Special thanks to Erin Vincent and her artists for the beautiful photos. Visit her at Nourishing My Scholar.