Some of you have asked how Nana started chalk pastels. I have spent several days trying to compose an essay as to why I finally chose to follow pastel painting as MY art. I have a very long history with paintbrushes and canvas, but I have been literally enthralled with pastel chalks for about 25+ years. Why? Ok, it is the "messiness" that drew me in. What in the world do I mean? Chalks that stain my fingers? Dust that collects on the table or easel?
Noooo! It is the discovery of the kinship that I share with those Impressionist painters from long ago. Those painters that found that chalks only require a few strokes on a paper to see a painting come to life before your eyes! Smudges can be canopied trees in a forest. Darkest purple colors can hint of a secret area under a lily pad. The glory of clouds, stacked up and ready to blow up into a tornado on a spring day! And, best of all…NO mistakes! The artist can brush away a mistake or color right over a stroke. After all, the secret is the IMPRESSION of what you want to paint! Quick, easy and you are done! From your head to your hand, you imagine, paint and remember it!
Now, my beloved artist friends, that's why I am following what the Master Artist has chosen for me to teach to you: Freedom! And a tiny lift to the corner of your mouth as you smile at your completed pastel masterpiece!
How Nana Started Chalk Pastels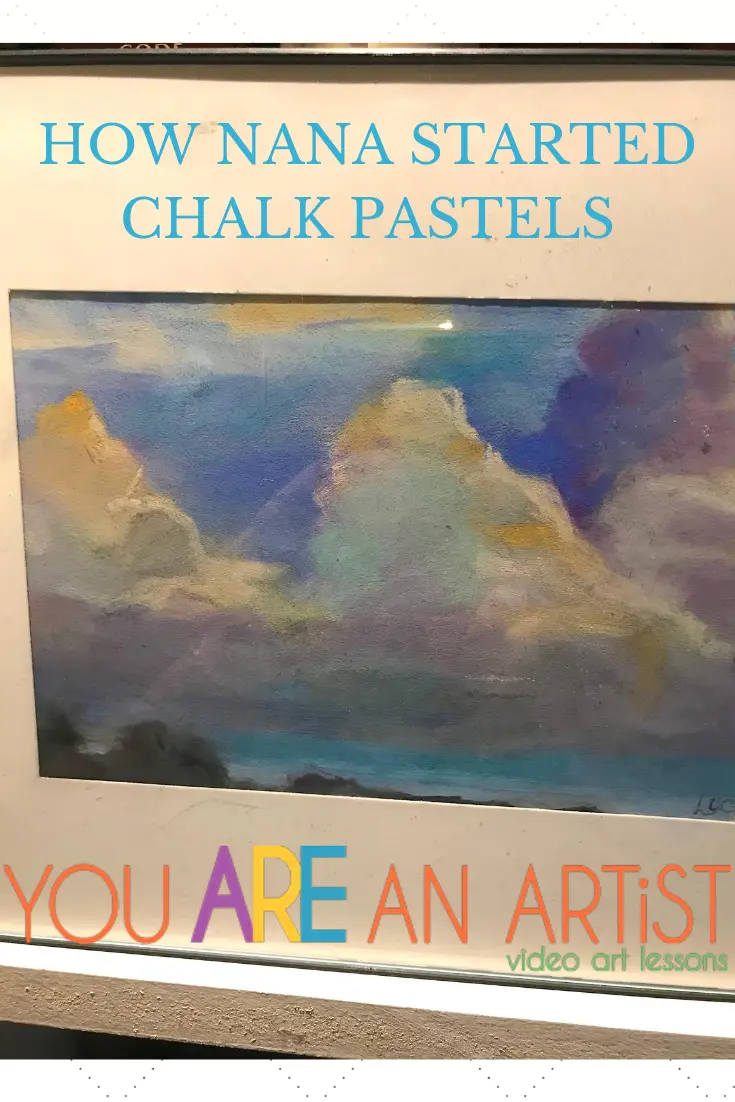 Look at what I found under my bed! I admit that I have lots of my paintings in my tiny house and sometimes I just shove a stack out of the way, under the bed or sofa! But this one is very special, and I really haven't seen it in a while. It is the FIRST pastel painting that I ever painted! Many years ago I painted this from a photo provided in an art class that I signed up for. I thought that it was pretty good until the teacher laughingly said that my clouds lined up and looked like Papa Bear, Mama Bear and Baby Bear! I grin about my "cloud bears", but I think sometimes I see them in the sky, peeking down at me! Do you love painting clouds with your pastels?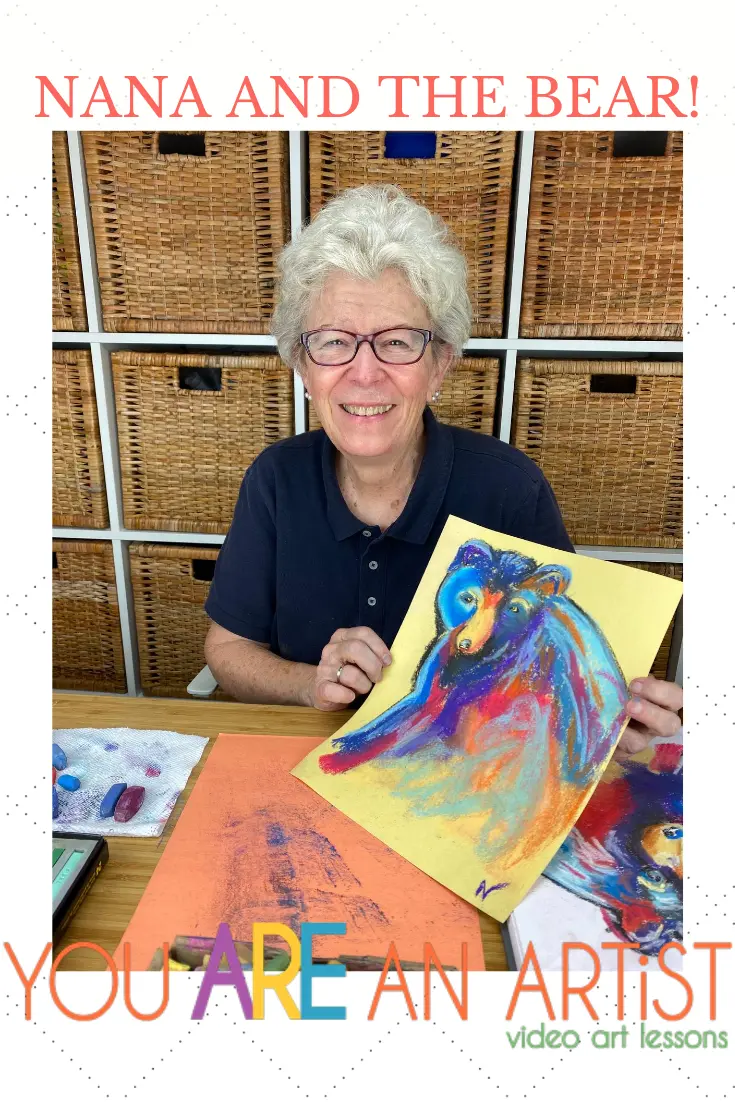 You might also like: