We were homeschoolers for years before we became an eclectic homeschool family. And honestly, before we became eclectic homeschoolers, we missed out on so much in our homeschool. Now that I look back on it, it felt like we played Simon Says with our curriculum most days. We didn't do anything unless Simon, ahem, I mean our curriculum teacher's guide, said we could. Thank goodness that didn't last! Shifting to an eclectic homeschool has been one of the best choices we ever made.
What Is Eclectic Homeschooling?
Eclectic homeschooling is one of the best possible methods for homeschooling. I firmly believe that. I have been coaching other homeschool families for almost a decade now, and eclectic homeschooling works for almost everyone. Because home education isn't a one-size-fits-all approach, eclectic homeschooling is adaptable and can be customized.
There are no rules when it comes to eclectic homeschooling. You have the absolute freedom to mix and match homeschool methods, curriculum, resources, and routines. There is no right or wrong way to homeschool when you are an eclectic homeschooler.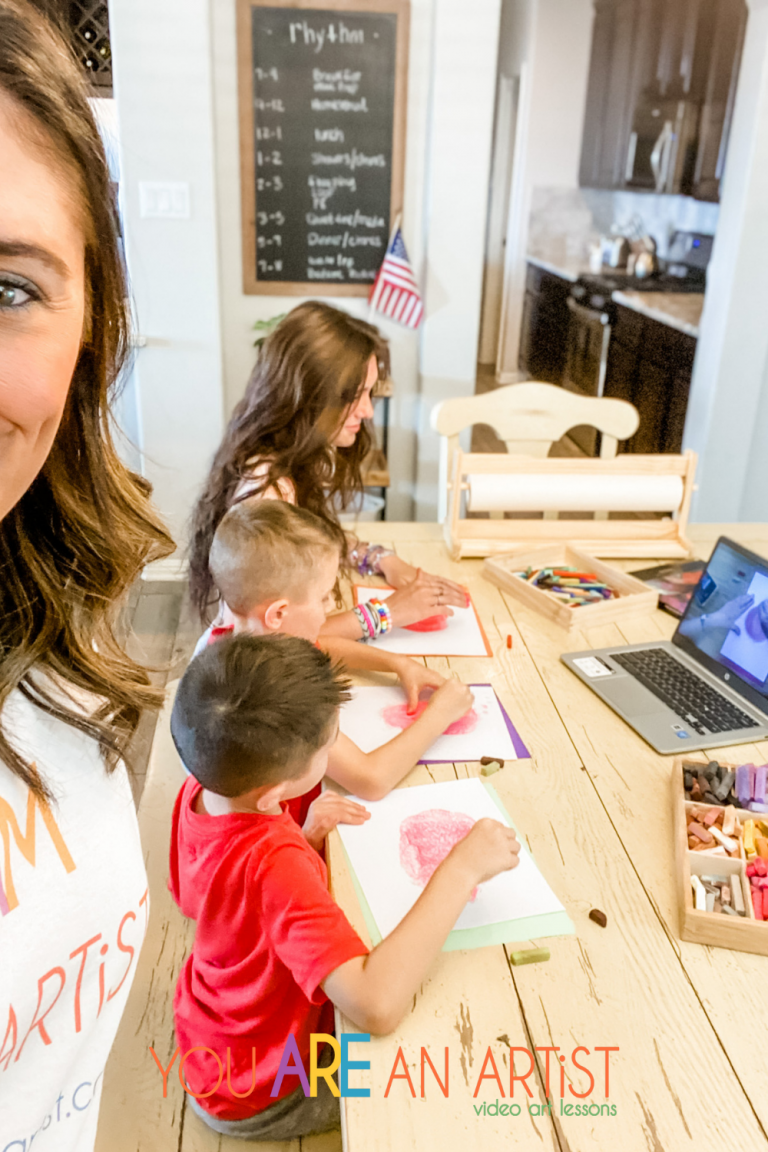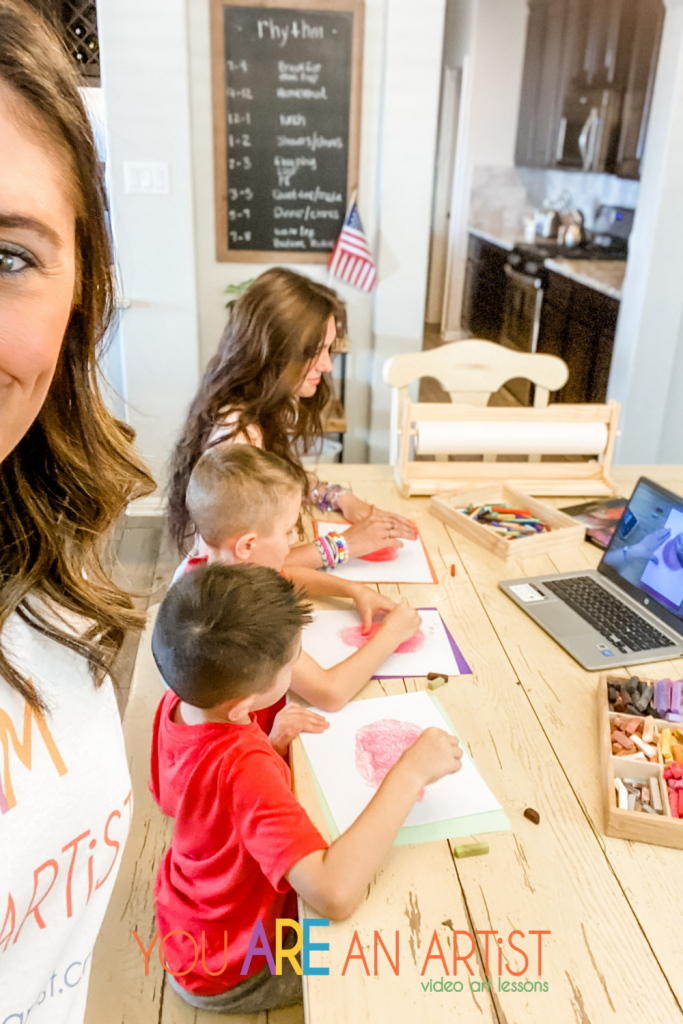 Of all the homeschool styles and methods, eclectic is the one method that you can customize and tailor to your unique family. With eclectic homeschooling, you make it work for you. Not the other way around. With some popular homeschooling methods, you are expected to fit inside the box and follow the parameters of that educational style. But, eclectic homeschoolers can use whatever they love about any homeschool method without fully committing to them. As an eclectic homeschooler, you don't have to choose one type of learning, teaching, or method. You can carefully curate all the things you like and leave out everything that you don't!
Eclectic homeschooling works for all learning styles. Since you can pick and choose various curriculum and resources, you can tailor an education to each individual child. For example, a couple of my children are visual and kinesthetic, so we often incorporate You ARE An Artist art lessons to work creatively with our hands and eyes. Chalk pastel art is also a great way to stimulate multiple learning styles at once.
Eclectic homeschoolers are freedom seekers and rule-breakers. Like many of you, we aren't followers and like to march to the beat of our own drum. Eclectic homeschooling allows for complete freedom to home educate your way! If you don't like the idea of being held to a style, curriculum, or routine – you will love eclectic homeschooling.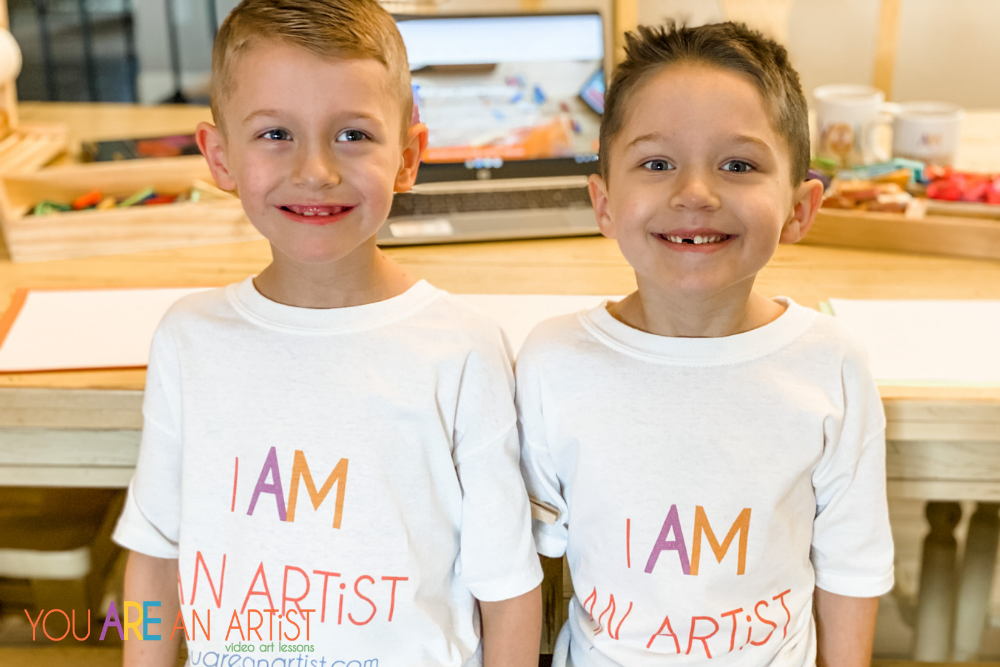 Why An Eclectic Approach To Homeschooling Works For Our Family
When we first began homeschooling, we were stuck on the hamster wheel of checking off all of the boxes. We had no time for the fun stuff, like art. My daughter and I were both miserable. We weren't enjoying home education. Honestly, in the beginning, I didn't even realize that home educating could be fun, enjoyable, and relaxed without sacrificing a quality education. At the time, I had no vision beyond what I remembered from public school. I was lucky enough to learn more about home educating and was eager to cultivate a positive environment at home where my children could flourish.
Eclectic homeschooling works for my children because we can carefully choose how we approach each subject, curate the curriculum best suited for them, and customize when, where, and how. My children are individuals, each with unique interests, gifts, and learning styles. And I want to foster that to help my children grow into the individuals that God intended.
With two out of my three kids being naturally artistic and craving hands-on activities, art helps to keep my kids consistently enjoying our homeschool. They associate creating and having a good time with Nana, and she's a big deal around here. I remember our homeschool before You ARE An Artist, and it wasn't nearly as happy and healthy as we are now.
Eclectic homeschooling encompasses flexibility and the ability to customize the homeschool that we need. That is something I genuinely appreciate now!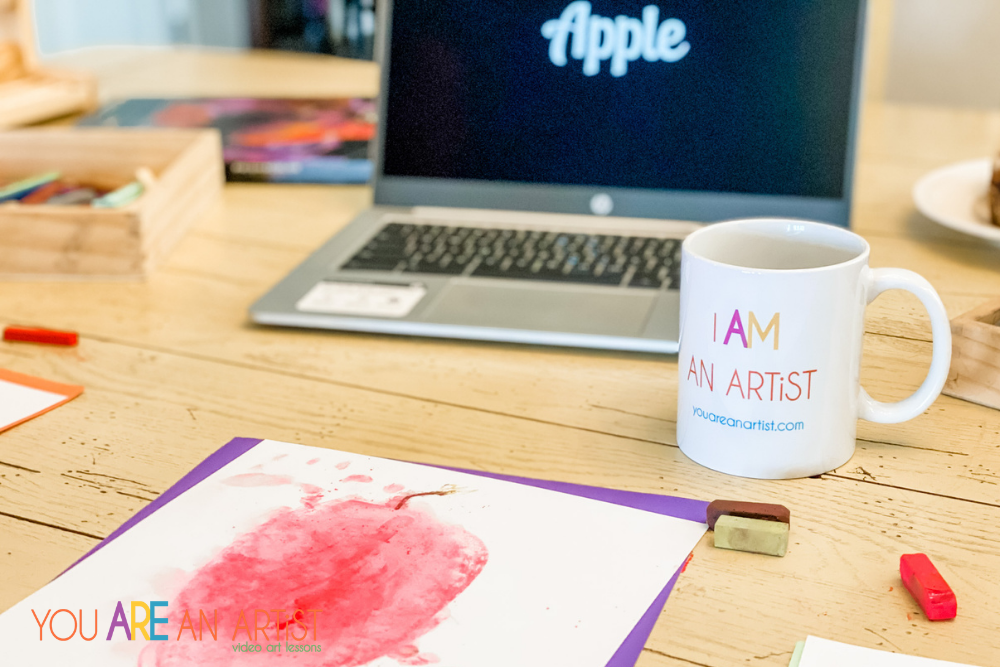 Art And Eclectic Homeschooling
Art is the perfect addition to eclectic homeschooling. Since eclectic homeschooling has no boundaries, you can add art to anything. And with so many lessons to choose from, You ARE An Artist has an art lesson on just about everything. Seriously! You are sure to find an art lesson to coincide with almost anything you might be studying at home.
I say this all the time, but adding fun, creativity, and excitement to your homeschool can make a world of difference in your home and for your children. Art helps them express their creative ability, incorporates hands-on learning, and helps them retain what they have learned. Not to mention, we don't have to sit stiffly or still when we create. We can sit however we want (or wiggle) and enjoy art!
In addition to those wonderful benefits, by adding art, you can create an environment that shows your children learning can be a lifestyle! Isn't that the goal, cultivating lifelong learners?
Art Lessons For Our Eclectic Homeschool Family
You can easily add art to any homeschool lesson! Yes, really. I add art to Bible lessons, Holidays like Christmas, Easter, St. Patrick's Day, Poetry, Tea Time, Science, History, Literature, Music, and plenty of other learning opportunities. My children look forward to our time spent together doing art. Some of our best homeschool moments will be remembered around our kitchen table, creating art with Nana.
You ARE An Artist offers art tutorials on unique topics like Hymns, Maps, Inventors, Famous Artists, Presidents, Solar System, The Games, 4 History Cycles, Sharks, Literature, Nature, and so much more. I know as eclectic homeschoolers, you will appreciate that!
We are enjoying Nana's Simple Start to Chalk Pastels in the pictures you see here today. I decided on an apple for our back-to-homeschool art teatime. This one was no-fuss with muffins and tea. Usually, I enjoy planning out our tea times with all sorts of books and coordinating art lessons from Nana. We find our tea times with art relaxing and a great way to decompress when our homeschool feels like it could use a boost.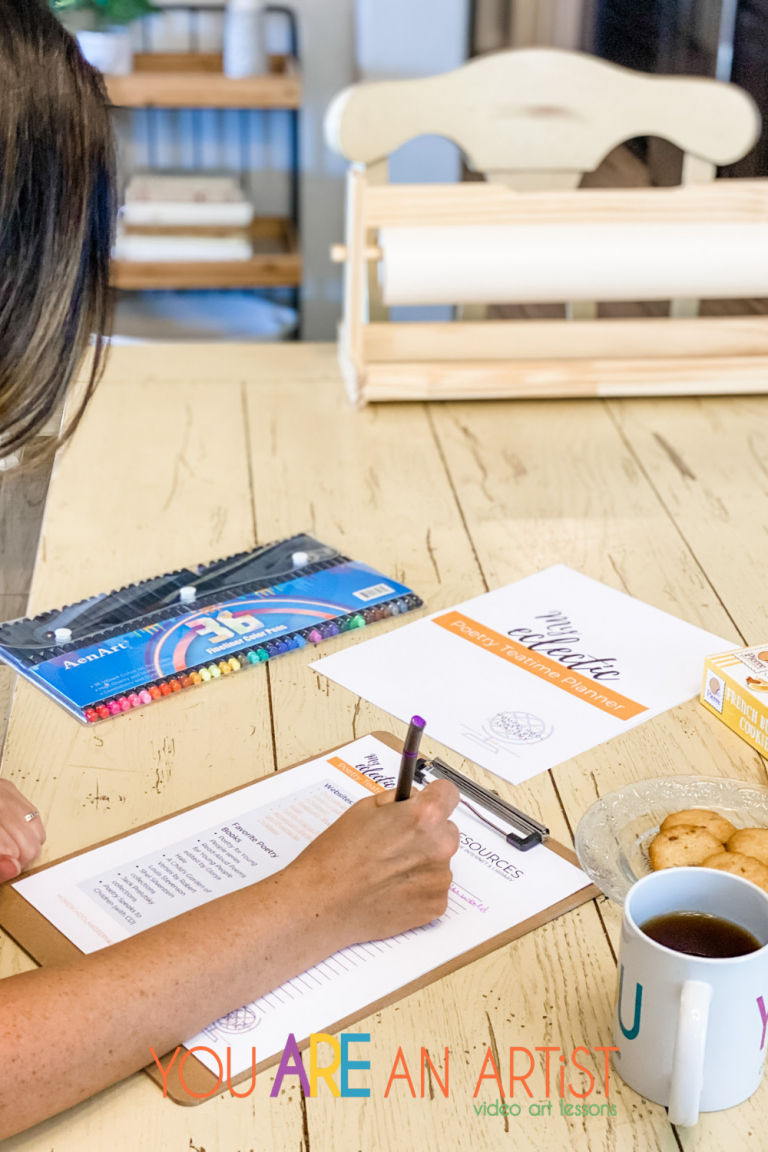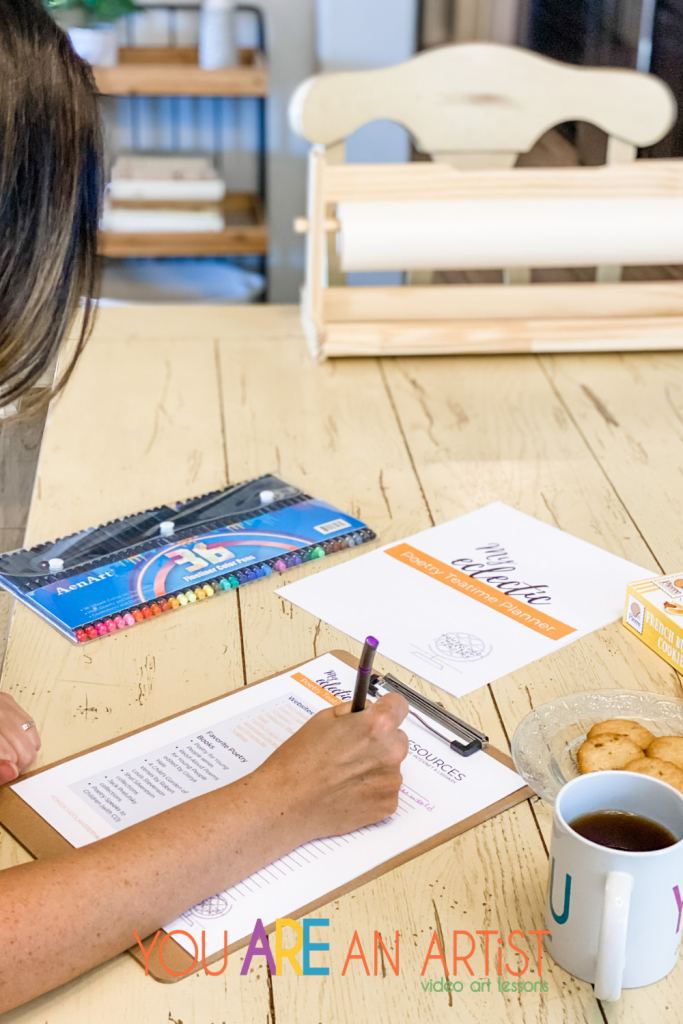 Here is a shortlist of some of our favorite art lessons through the years with chalk pastels. Each post below has multiple art lessons, all tied to one central theme. I love learning this way because we can blend so many overlapping subjects. I hope this gives you some ideas for how you can use these art lessons in your own homeschool.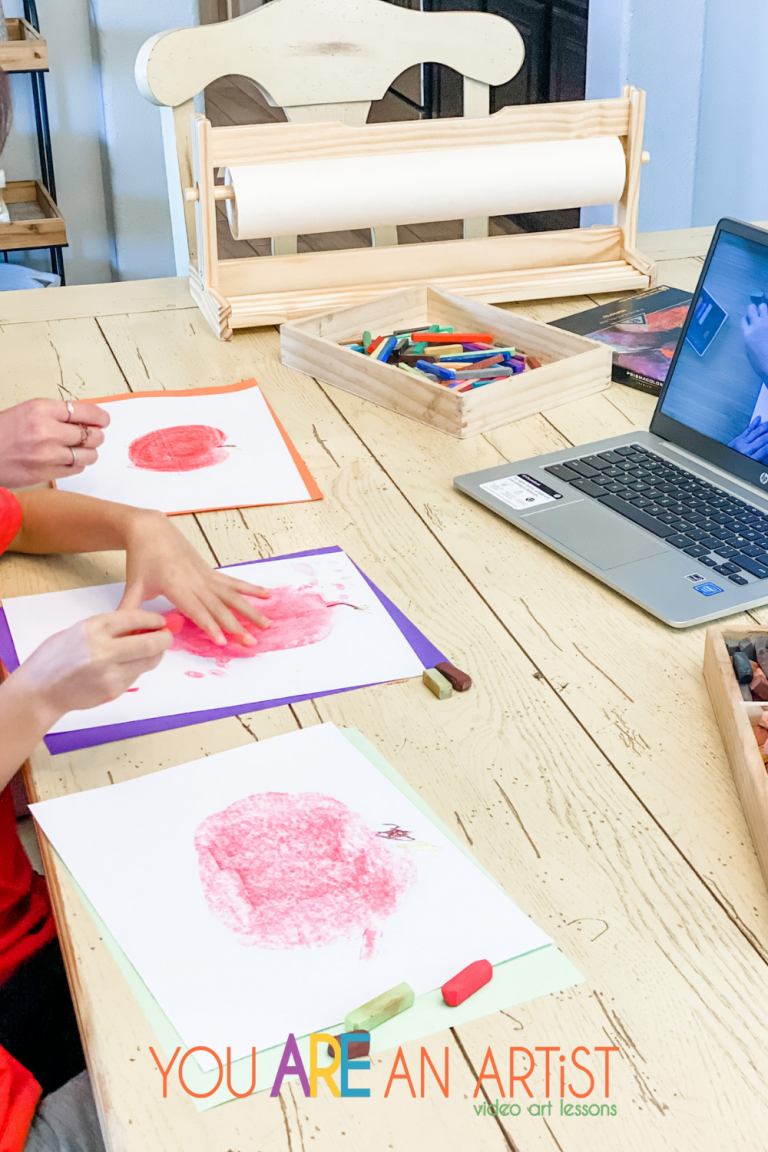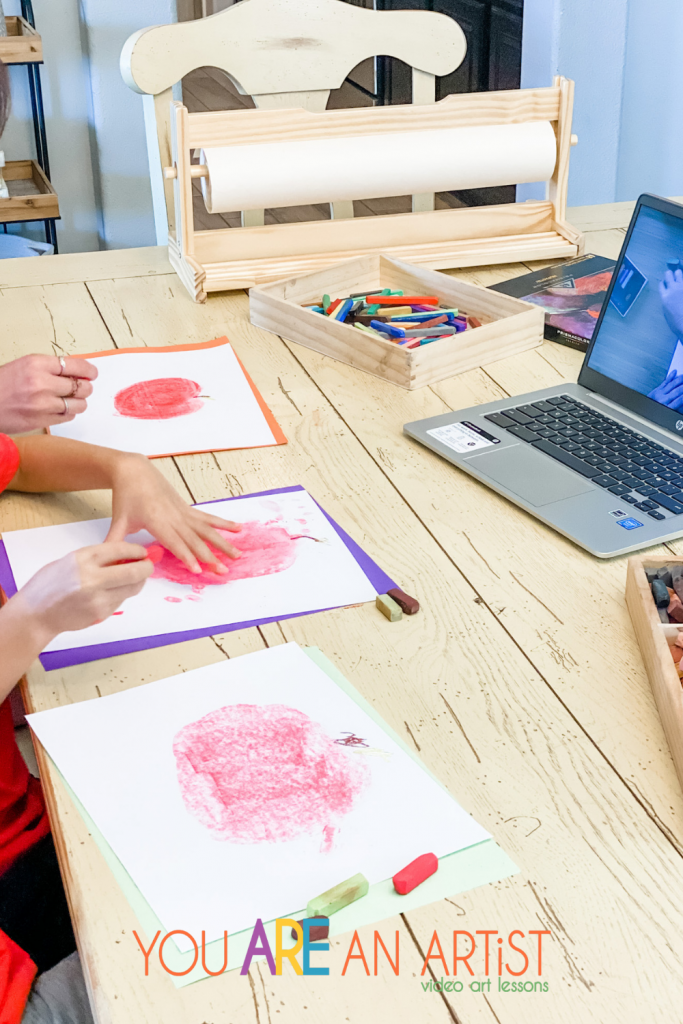 I also want to share some of my favorite resources from You ARE An Artist that helps me blend subjects and age levels altogether at home:
I Drew It Then I Knew It Companion Workbooks: The I Drew It Then I Knew It Companion Workbooks are designed by an eclectic homeschool mom! Yes, me! It is with much gratitude and appreciation for You ARE An Artist that I can even say that. I was honored when presented with the opportunity to create companion resources for You ARE An Artist and become part of the team. Designing educational resources that are versatile and help families learn together for Nana is kind of my dream job, you know? I carefully create each workbook with cultivating a love of learning in mind. Our goal is that they are flexible for you to use; however they work best in your homeschool.
In each workbook, you will find a Book List with varying reading levels, 5 Fast Facts, an Overview, Biography, or Writing Prompts, Planners, and Ideas for How To Use our Curriculum. Everything you need for a quick lesson can be found inside. Or use all of the planners included to map out a more extensive study. I also love that the Companion Workbooks help me combine my oldest to youngest learners all in one place over a central topic. There is something special about family-style learning and all of us creating together.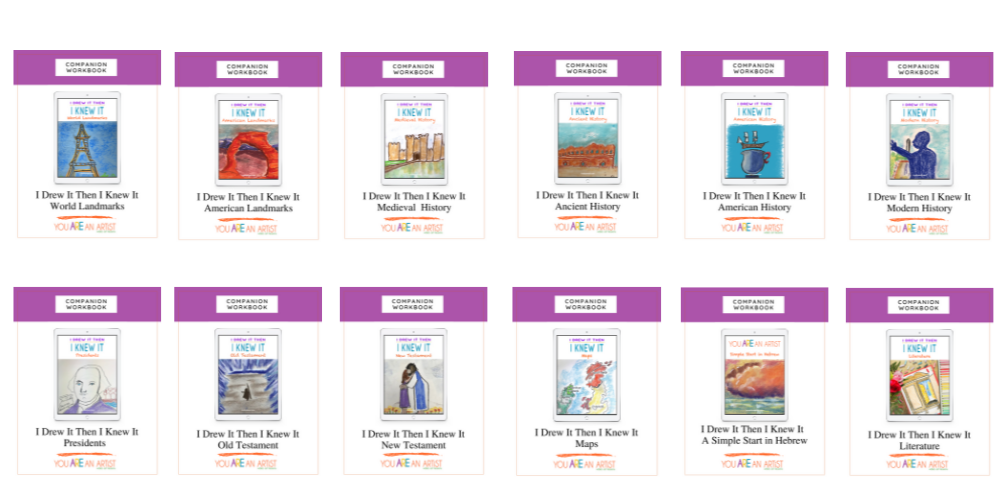 Clubhouse Complete Membership: When I first found Nana, we were using individual art lessons. But, I soon realized that the way to go is the Clubhouse Complete Membership. With access to over 800 art tutorials and counting, you never run out of fun to add to your homeschool days, weeks, or year.
Visual Art Credit: My oldest is in high school, and we also use You ARE An Artist for her Visual Arts Credit. Since we have to accumulate hours for her credit, I allow her to choose what lessons she wants. She can access the You ARE An Artist Calendar within our membership and select a lesson on her own; it's excellent for promoting independent learning.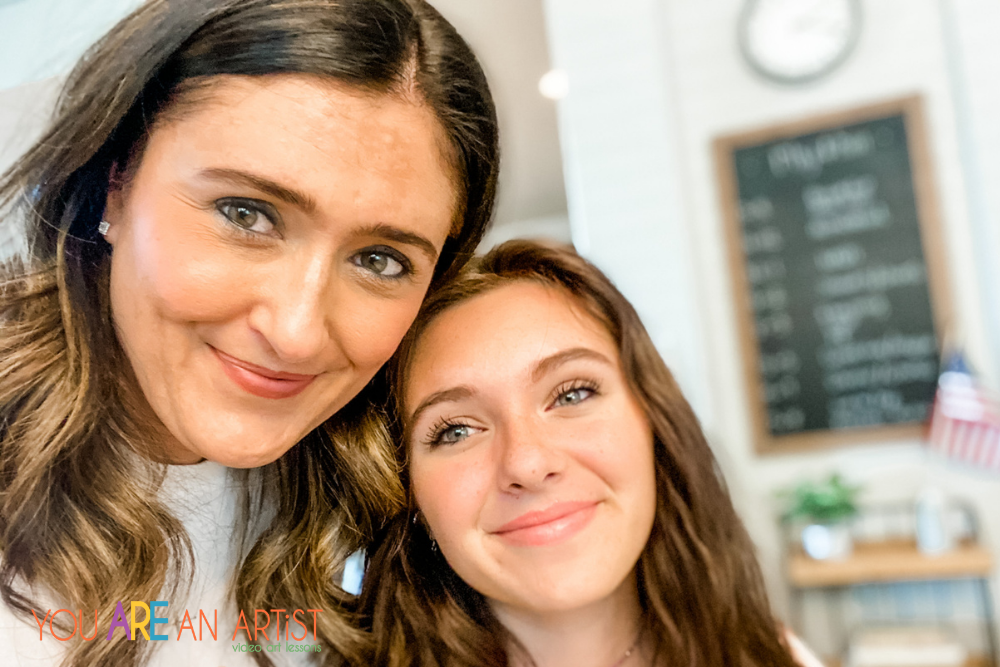 I hope that this gives you some ideas of how you can utilize a Complete Clubhouse Membership in your eclectic homeschool too! Your kids will thank you for it!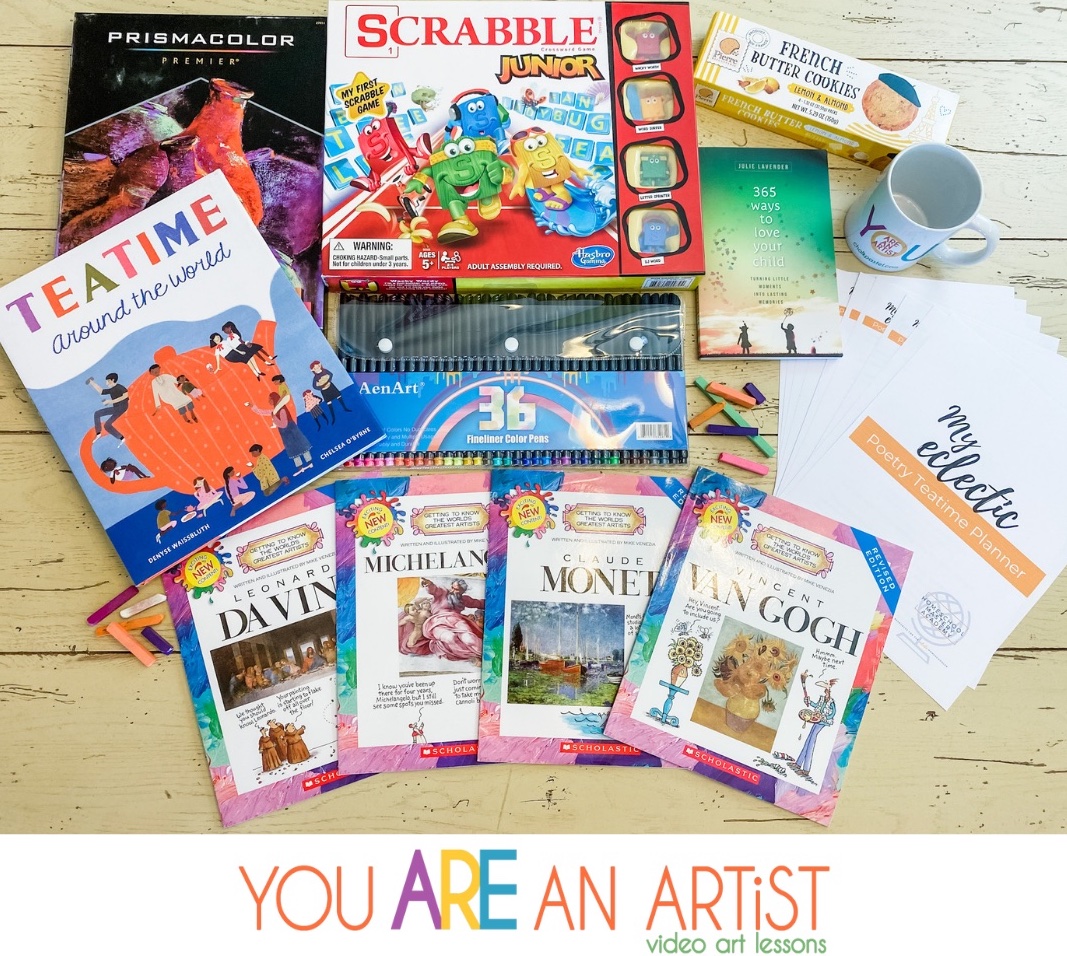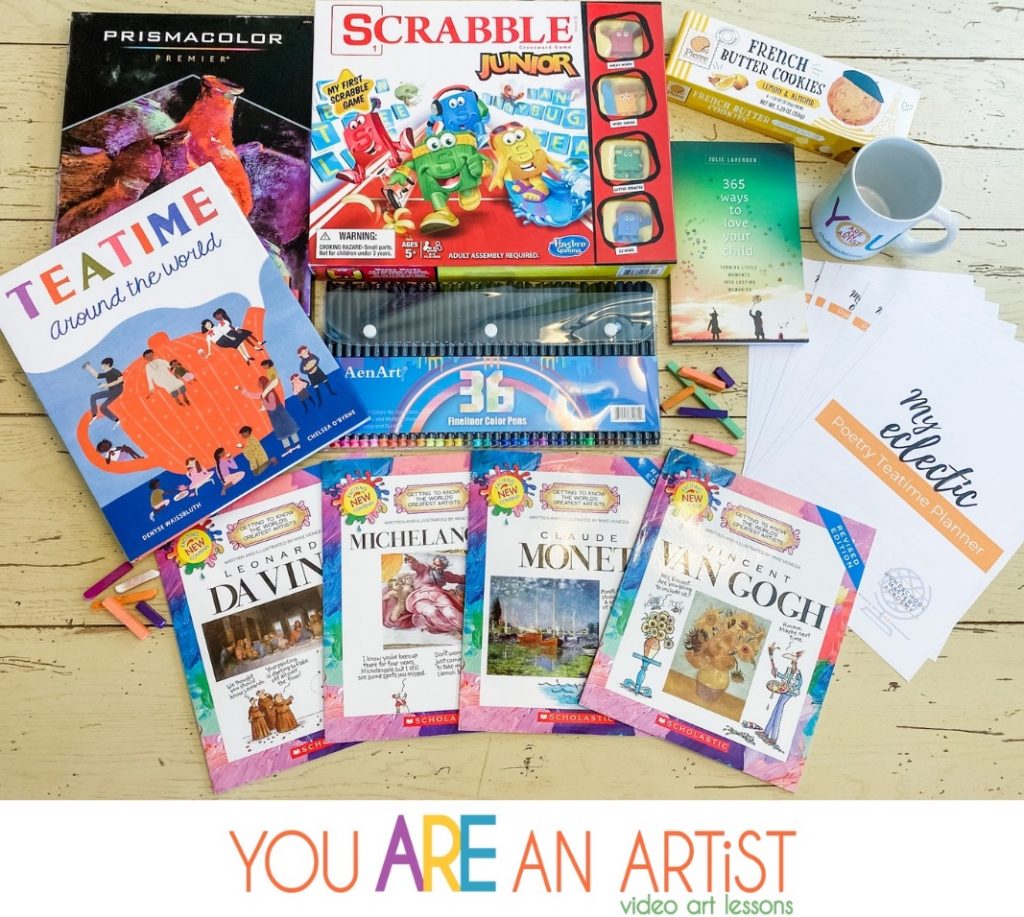 An Awesome Eclectic Homeschooling Bundle of Resources!
We've put together this beautiful bundle of eclectic education-inspired books and materials that would be perfect for an eclectic homeschool family! The bundle includes:
Courtney is a Jesus-pursuing, native Texan, homeschool mom of three, and she believes homeschooling can be a peaceful and productive rhythm. At Grace, Grow & Edify she helps families create peaceful homeschooling atmospheres through faith, organizational strategies, and cultivating strong roots at home. She is also the founder of Homeschool Mastery Academy.