Enjoy a simple, joyful and stress-free Christmas event for the whole family. With art, nature and music plus a nature craft for your Christmas homeschool, you can make memories and have fun together.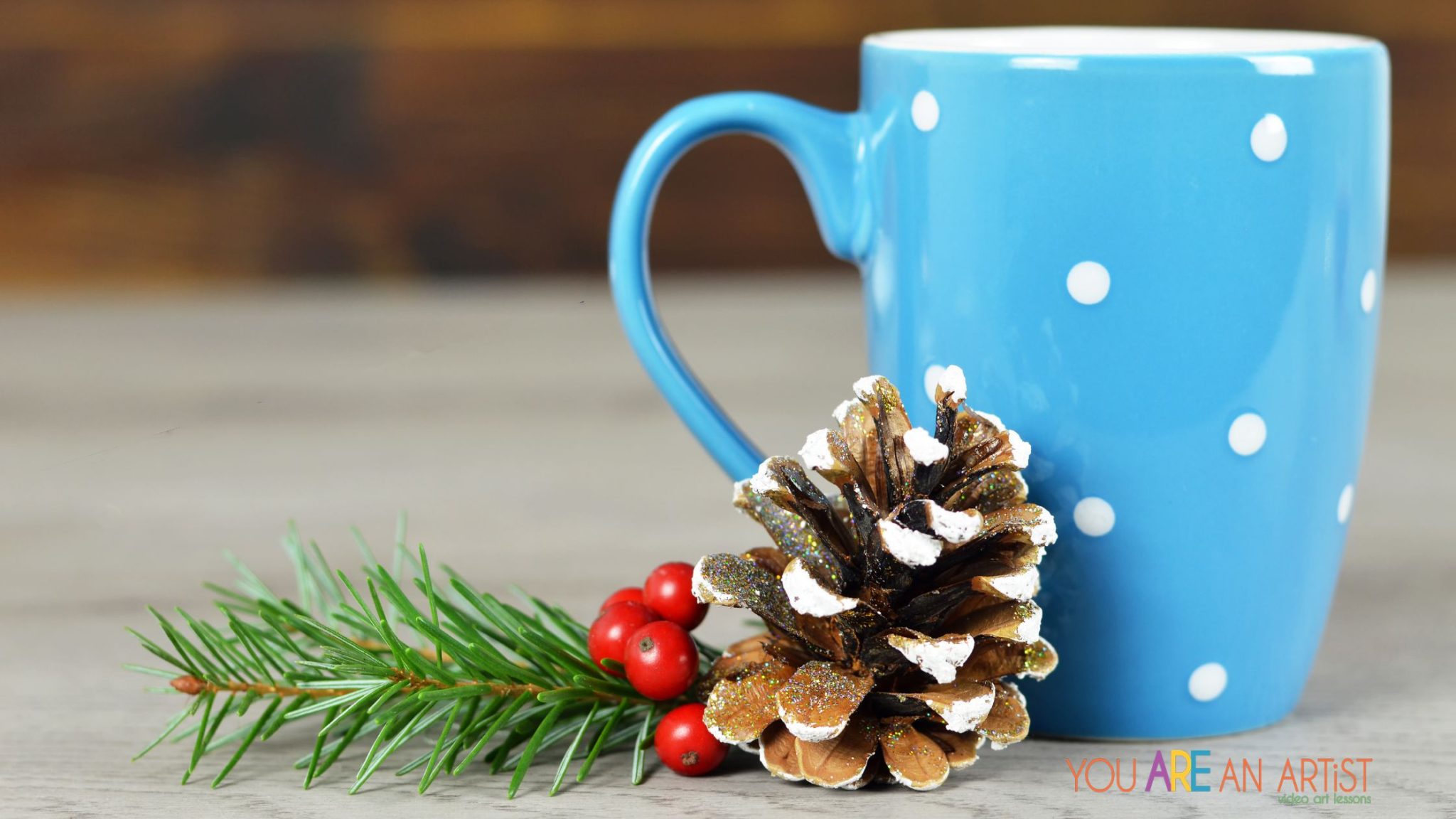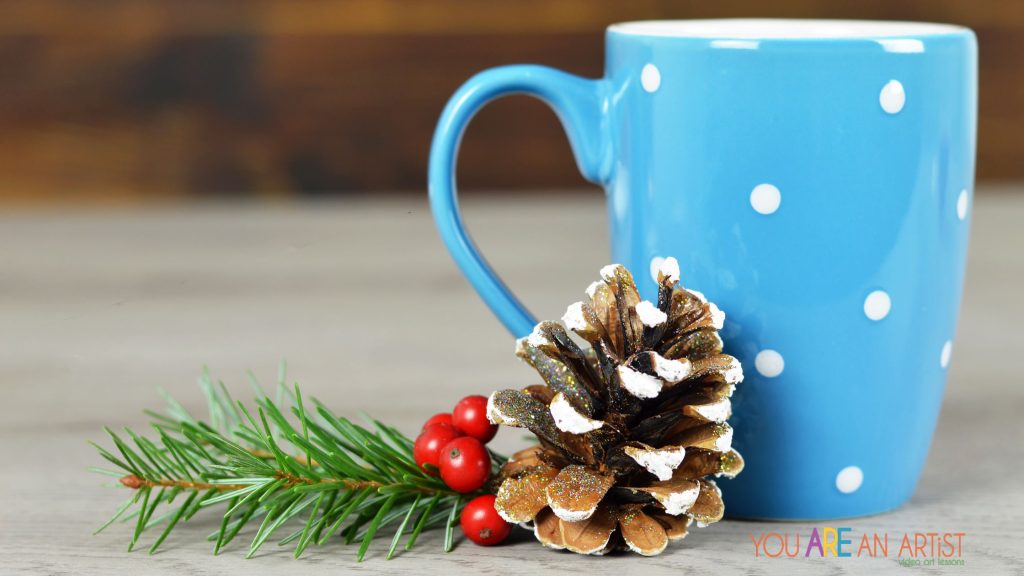 Though we would like to, as homeschool moms, we can't fit in all the holiday homeschooling fun. This Christmas homeschool event, however, gives you an easy way to say yes! And all you need is just a bit of time set aside and a few inexpensive supplies.
It's all done for you! Sit back and enjoy the fun!
A Christmas Tree for the Animals – An Event for the Whole Family!
Sign up to receive the replay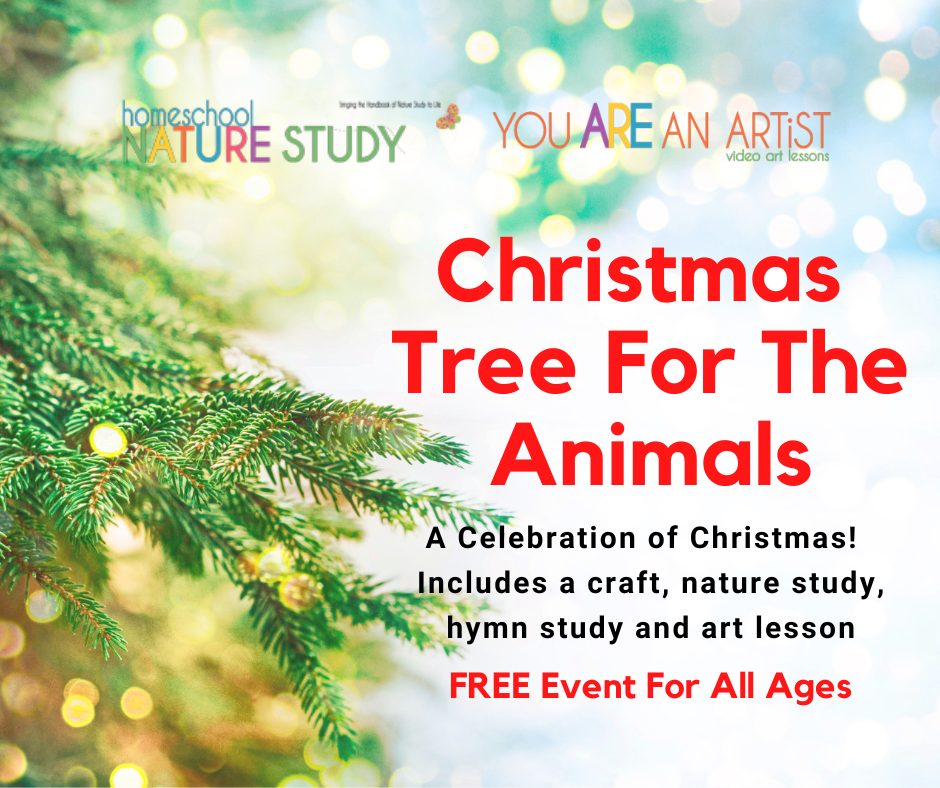 Activities included in this Joyful Art, Nature and Music for Your Christmas Homeschool Event
Access to attend live and to the replay of the event – relax and enjoy on your schedule
How to create and decorate an outdoor Christmas tree for the animals with Amy of Homeschool Nature Study
A Christmas craft! Make an ornament for your outdoor tree (edible for the animals) with Victoria of Homeschool Nature Study
A hands on art lesson with Nana of You ARE an ARTiST – with a FUN Christmas tree with the animals theme!
A downloadable nature study, hymn study AND composer study to accompany the live event!
Find beautiful follow up Christmas homeschool studies (including Nana's Christmas cookies) in Holiday Homeschooling: A Christmas Tree Study for Kids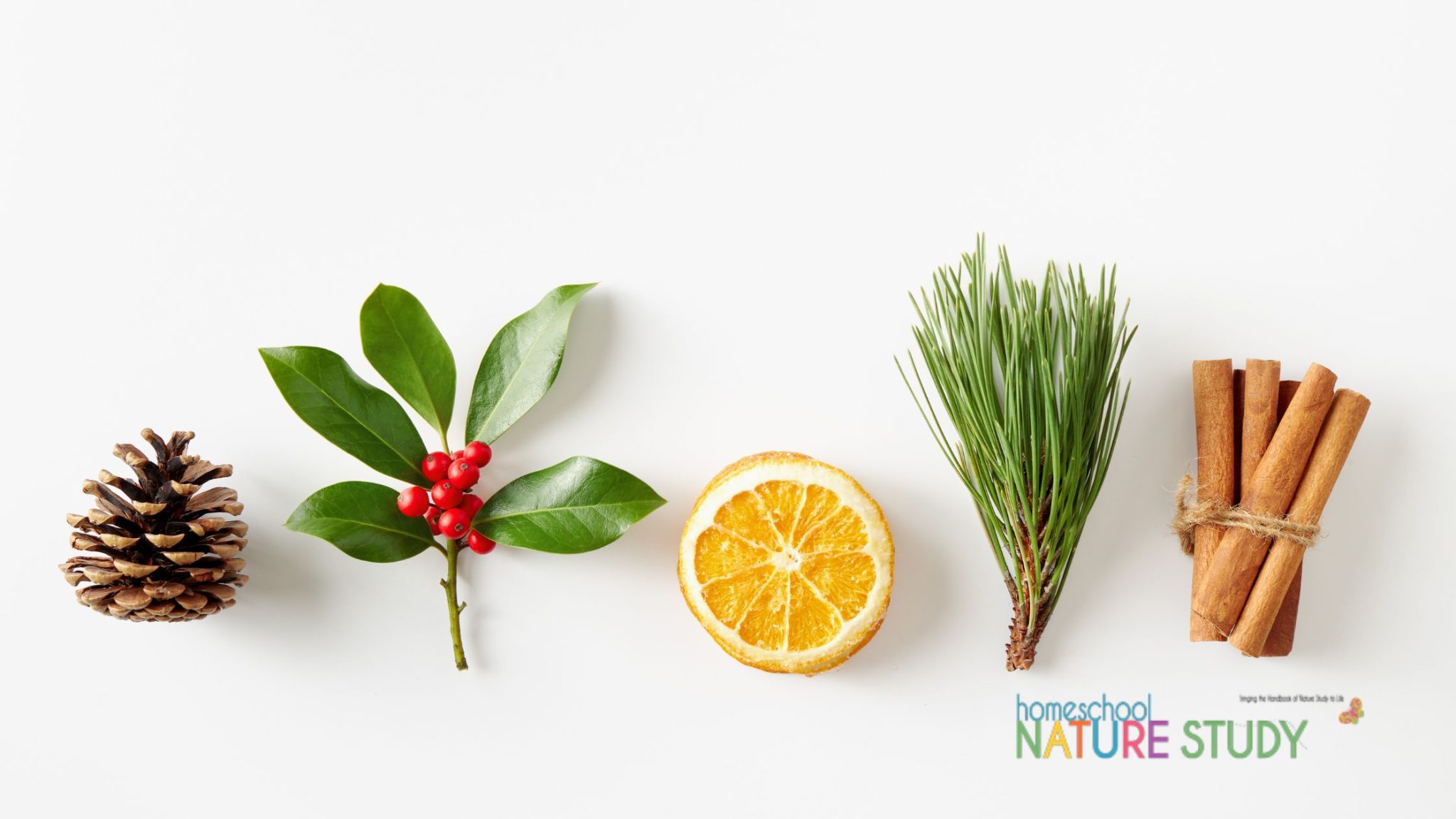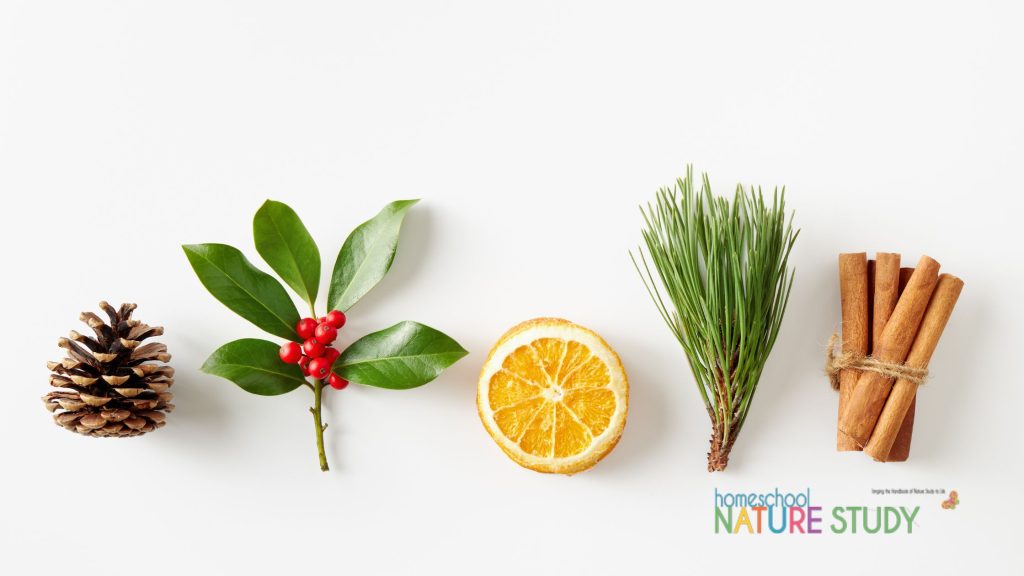 Here's How to Be Ready for the Event
For your art time with Nana, you will just need a very few suggested supplies, below:
a starter set of chalk pastels (Our favorites are here).
construction paper (Nana suggests white construction paper for this lesson)
baby wipes or damp paper towel for easy clean up
Craft supplies detailed at sign up.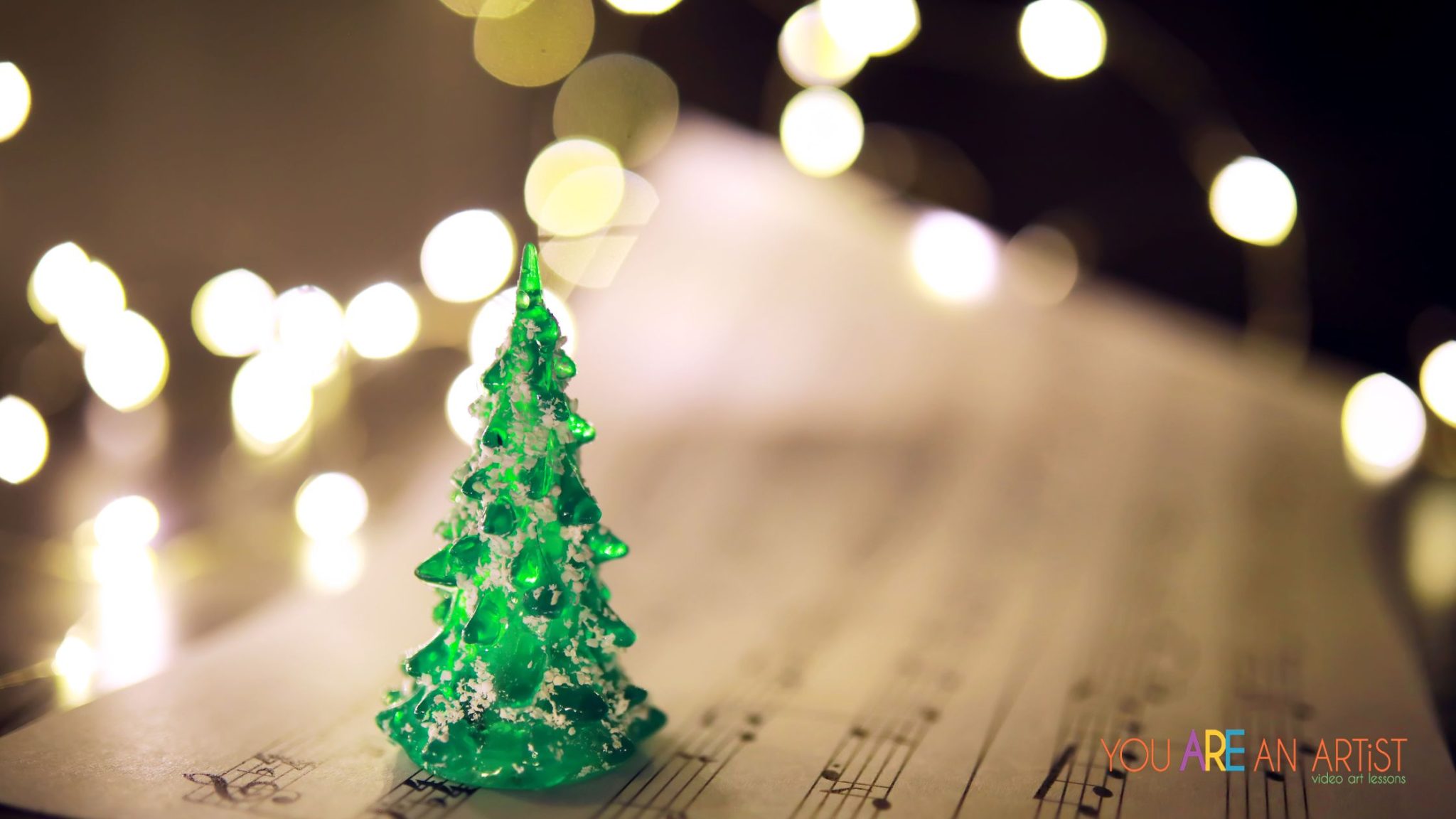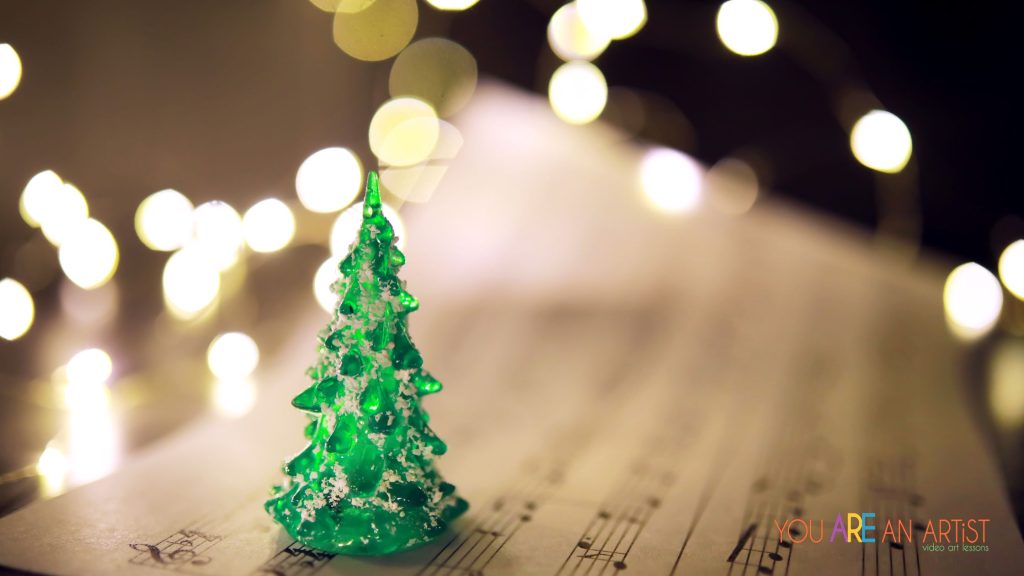 Share On Social Media!
Be sure to share photos of your Christmas Tree With the Animals Art, Nature and Music time on social media and tag @outdoorhourchallenge and @chalkpastelart – We can't wait to see you participating and to see your paintings!
And please invite your friends! Share this post with them!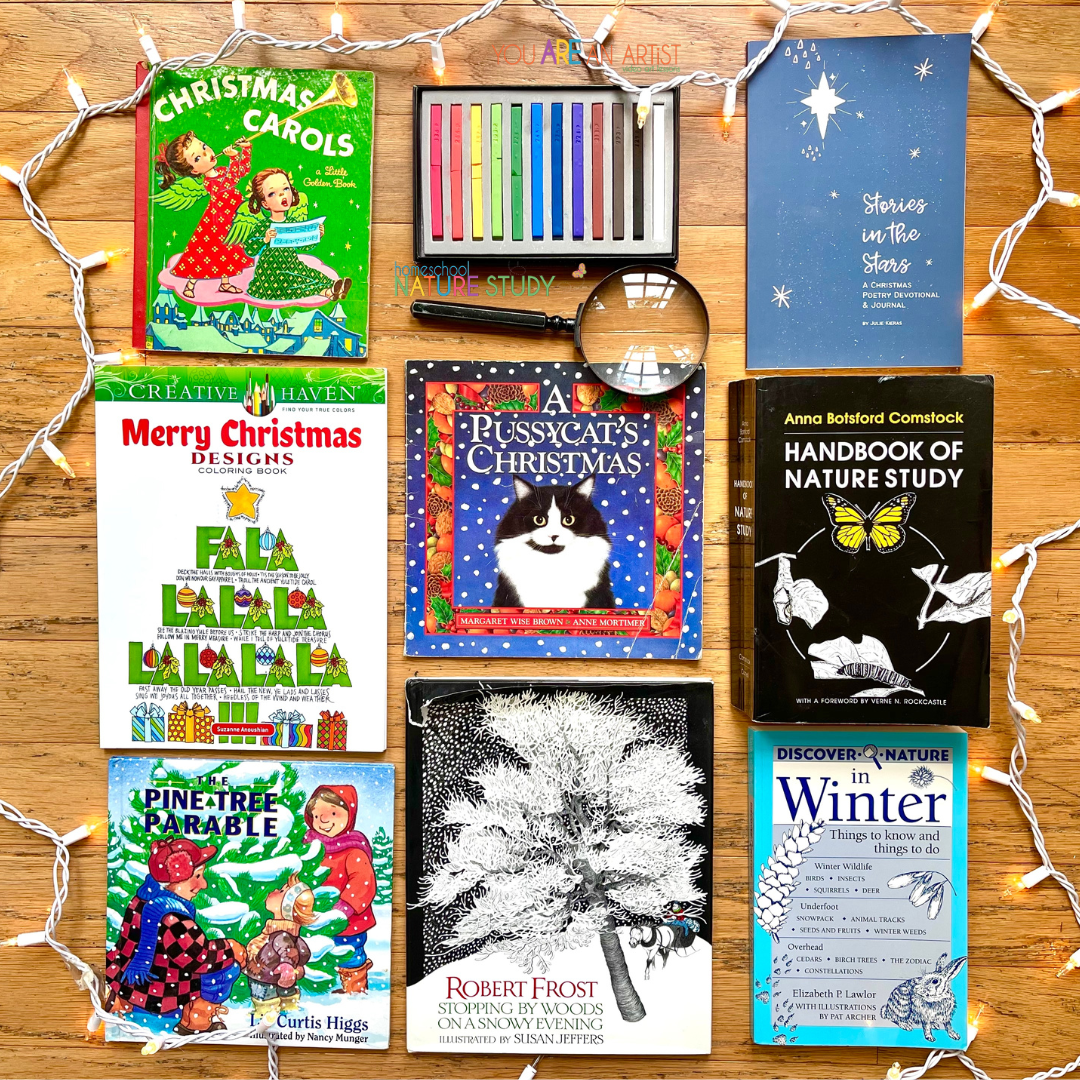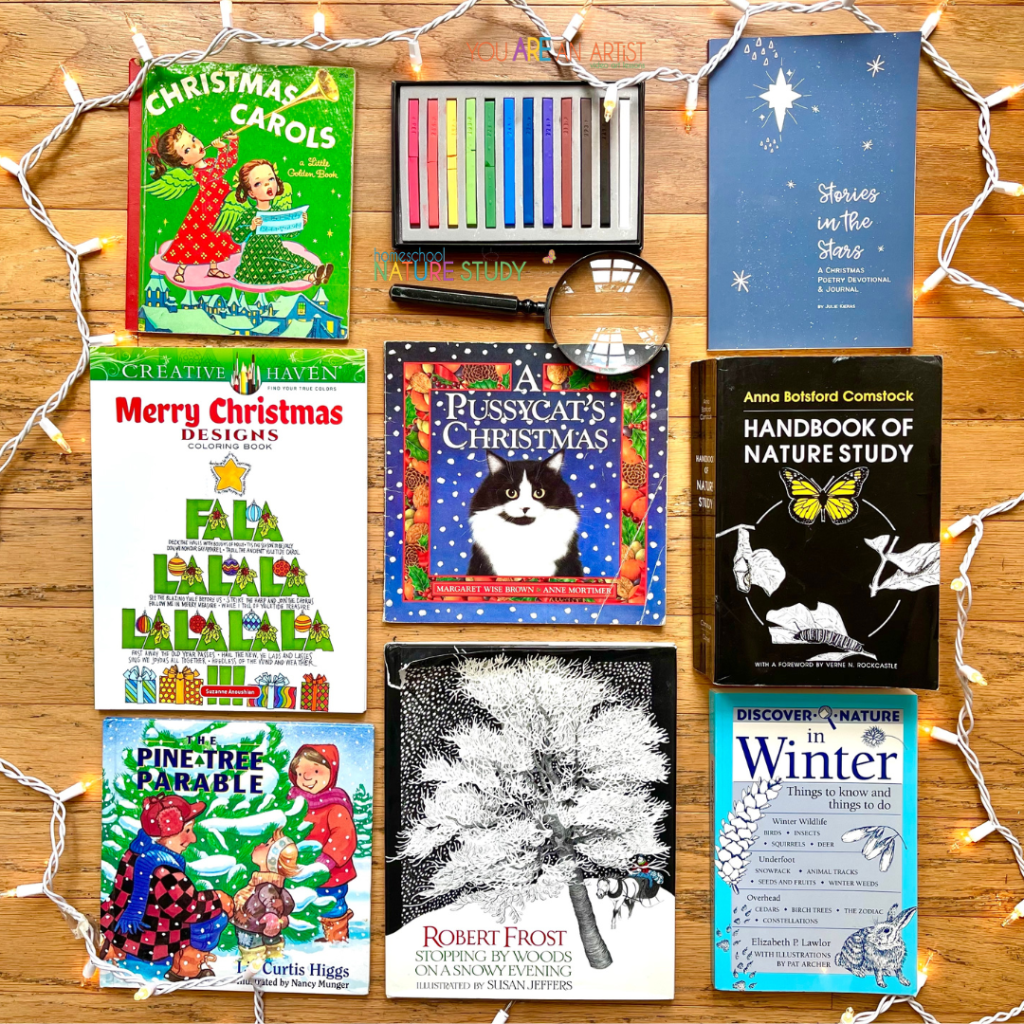 Art, Nature, Hymns & More Bundle
A Wonderful Christmas Gift-Away! Enter to win in the rafflecopter widget below!!
You will love these resources for Christmas and winter homeschool gathered by Homeschool Nature Study Outdoor Hour Challenges and You ARE an ARTiST! All in celebration of our LIVE event – Christmas Tree 🎄 with the Animals.
These are some of our favorite resources for Christmas FUN!
Not only will you receive a set of chalk pastels AND the Handbook of Nature Study book, you will also get:
Christmas Carols Golden book (has all the favorites – including O Christmas Tree which is our hymn study for the event!)
Merry Christmas Designs by Dover Publications – calming coloring book
The Pine Tree Parable by Liz Curtis Higgs
A Pussycat's Christmas by Margaret Wise Brown) such a sweet story with a story of the sights and sounds of Christmas Eve through the cat's perspective)
Stopping by the Woods on a Snowy Evening by Robert Frost with gorgeous illustrations by Susan Jeffers
Stories in the Stars: A Christmas Poetry Devotional by Julie Kieras (I loved this last advent season and look forward to starting it again soon!)
Discover Nature in Winter by Elizabeth P. Lawlor – an excellent resource to use each year!
Enter to win below! And be sure to sign up for the FREE replay of the event while you are here.
a Rafflecopter giveaway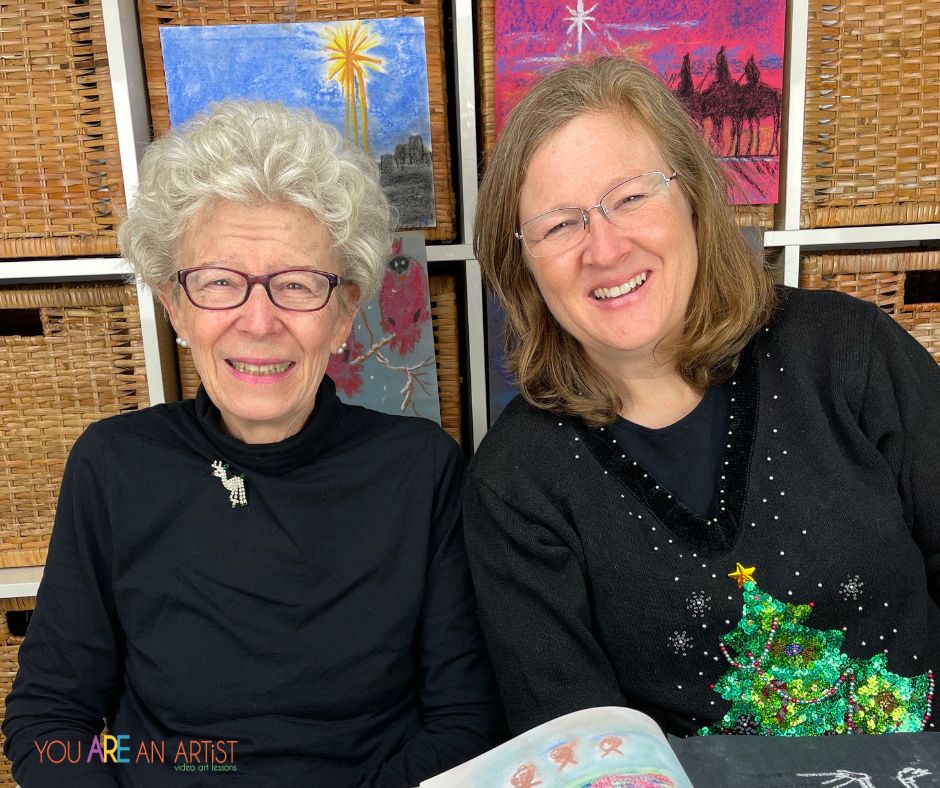 Growing a love of art at You ARE an ARTiST is a multi-generational passion! Tricia is Nana's daughter and a mama of five children. Nana shared her first chalk pastel art lessons with her grandchildren around Tricia's kitchen table. Homeschooling since 2000, Tricia has seen the fruits of home education with three homeschool grads so far! She shares the art and heart of homeschooling at Your Best Homeschool and is author of the book, Help! I'm Homeschooling! She and her husband, Steve, are also owners of sister sites Homeschool Nature Study and The Curriculum Choice.