Whether you homeschool as normal through December, add in Christmas activities, or trade all your homeschool curriculum for 'Christmas School,' a Christmas hymns study can be an enjoyable part of your school day. It is a beautiful opportunity for the family to learn and worship together.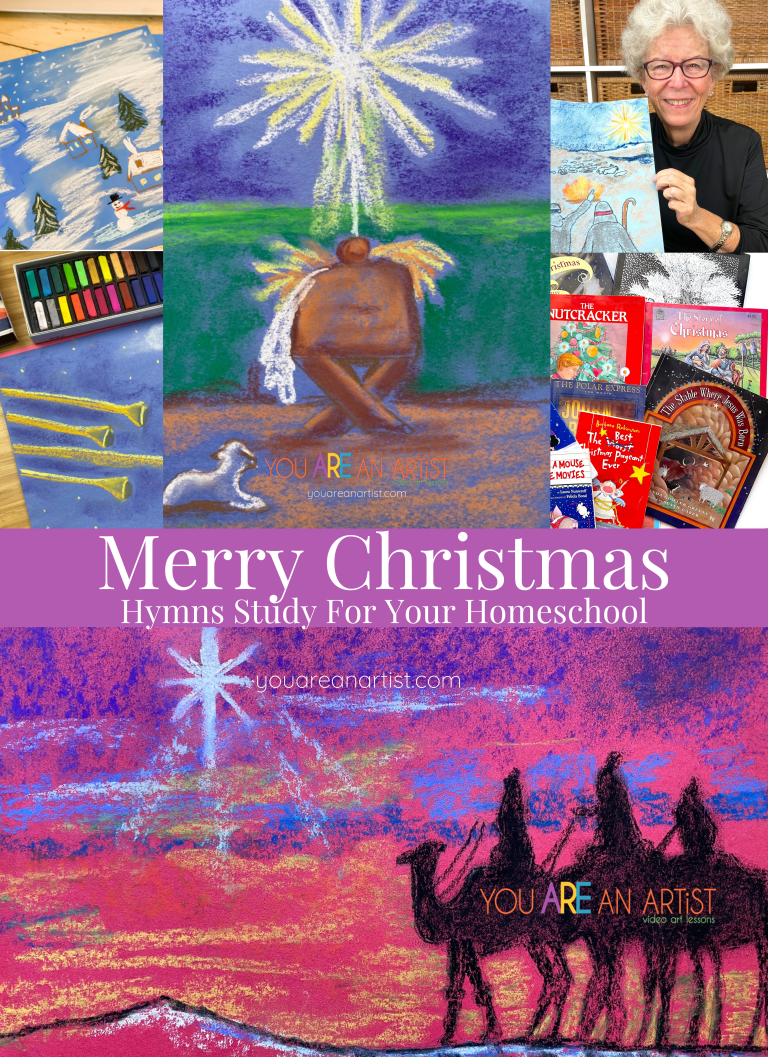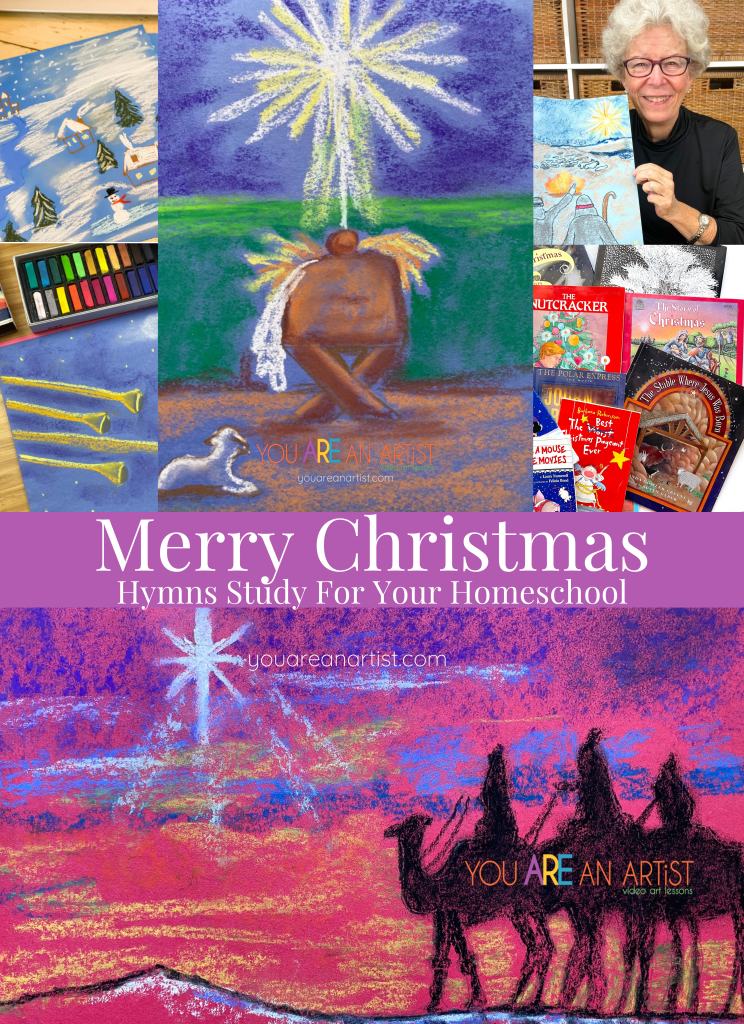 The Joy Of Christmas Hymns
Our family enjoys hymn studies year-round, but Christmas is my favorite. I love the joy and peace that flow from Christmas hymns and find they are a great way to bring the season's joy into our homeschool.
Some of my favorite Christmas memories involve singing Christmas carols at church on Christmas Eve, at home with hot cocoa, even while decorating the tree. The music of Christmas seems to be present in almost all of our Christmas traditions.
Christmas Hymns Lessons For Your Homeschool
Typically, our family studies one hymn per month, spending time a few mornings a week listening and learning about the hymn. However, I can never pick just one Christmas hymns study, so we often cover a different Christmas carol each week the month of December.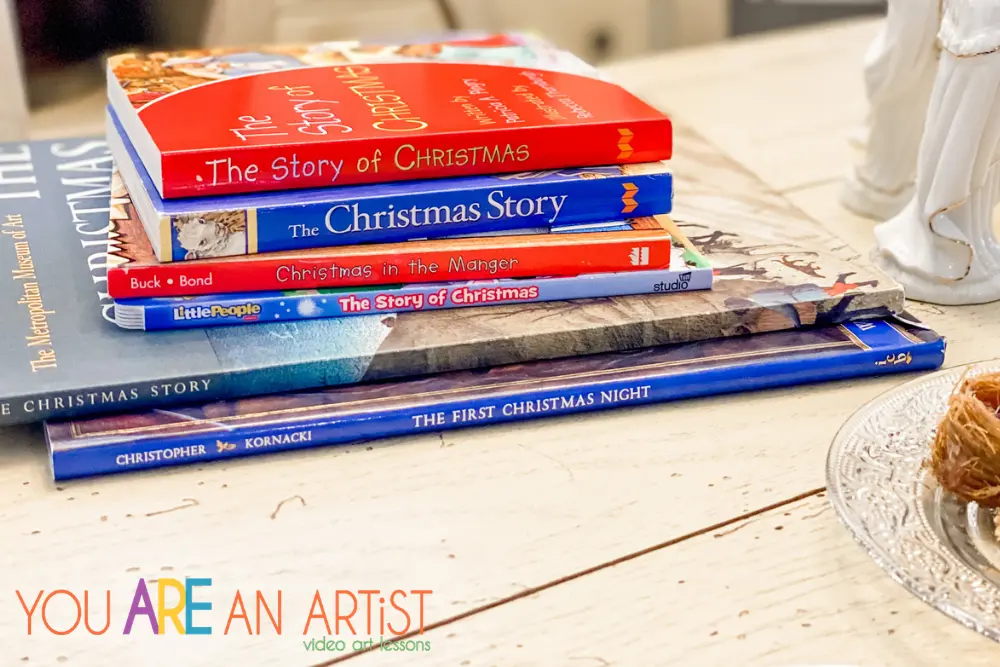 We listen, sing, create art projects, do copy work, and even learn to play the hymns on instruments (that is, my children learn to play because I do not have musical gifting). Sometimes combining it all into a unit study and enjoying learning about the birth of Christ through these activities.
*If you are new to hymn study or homeschool art lessons, I want to take a minute to remind you that you do not need to be a music teacher (or an art teacher) to enjoy these lessons as a family. Do not worry about your musical skills or artistic abilities. Just enjoy learning together as a family.*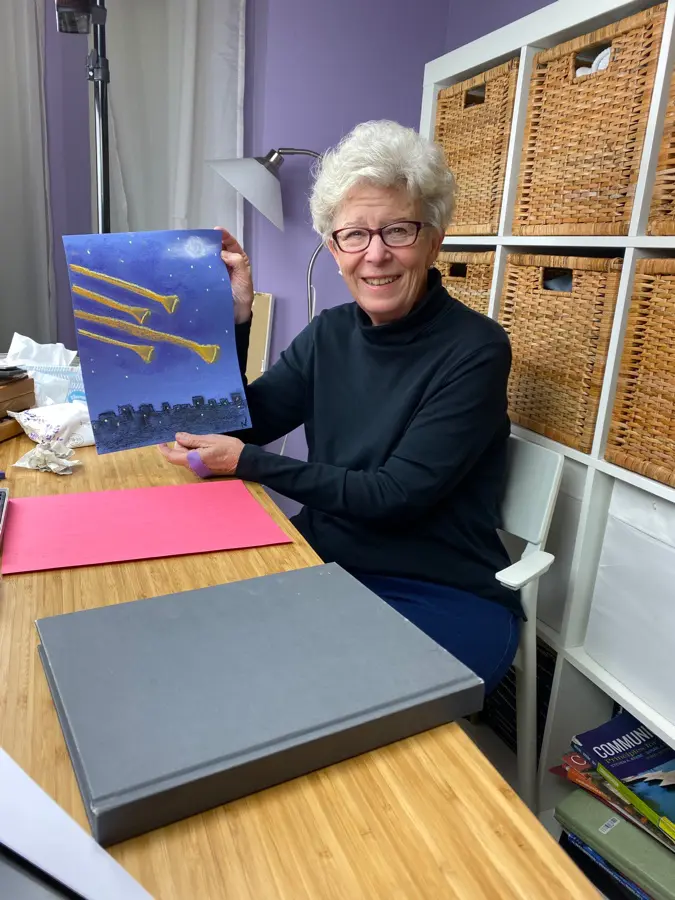 The Messiah (For Unto Us A Child Is Born)
"For unto us a Child is born,
unto us, a Son is given,"
For Unto Us A Child is Born is a beautiful song from Handel's The Messiah. Nana has created two lessons in the Christmas Clubhouse Course that relate to Handel's Messiah. There is a lovely picture of the nativity and a fun trumpet painting to represent the angels. As the "cherry on top" of this hymn study, Clubhouse members also have a special music appreciation lesson on the Messiah with Mrs. Mary at SQUILT music. You can find it in the master classes or the Christmas Clubhouse lessons.
While Shepherds Watched Their Flocks by Night Hymn Study for Your Homeschool
While Shepherds Watched Their Flocks by Night was written by Nahum Tate in 1700. This song was a metrical paraphrase of Luke's account of the angels visiting the shepherds. Metrical paraphrase was paraphrasing scripture to not add or delete from the content of the scripture but allow it to be poetic for singing. During that time period, most songs sung in church were from Psalms, and people considered this song unusual because it came from Luke.
"10 But the angel said to them, "Do not be afraid. I bring you good news that will cause great joy for all the people. 11 Today in the town of David, a Savior has been born to you; he is the Messiah, the Lord."

Luke 2:10-11 NIV
The lyrics were based on Luke chapter 2, the Biblical account of the angels visiting the shepherds to tell of the Savior's birth. The paraphrasing gives the song a poetic form and allows it to flow while staying true to the scripture.
As we study this hymn, there are many beautiful versions that you can listen to and are available for free online. We particularly enjoyed the performance by Andrew Peterson.
While Shepherds Watch Their Flocks is an excellent opportunity to spend time studying Luke Chapter 2, possibly even using it as copy work or your scripture memory for the week.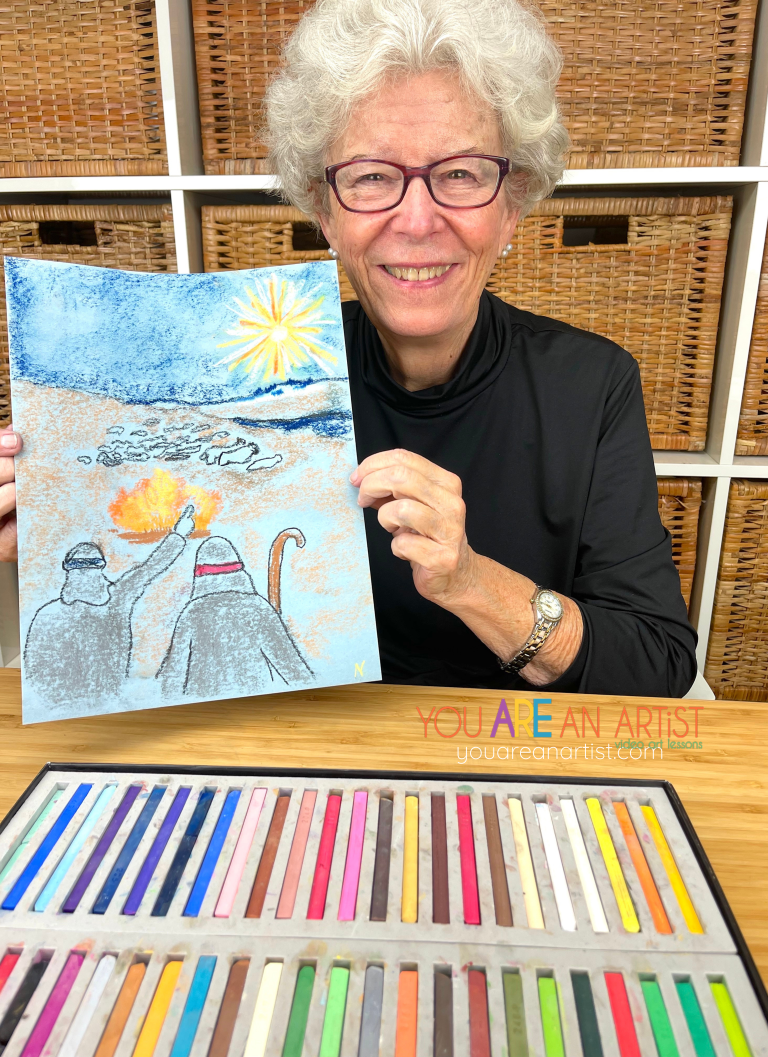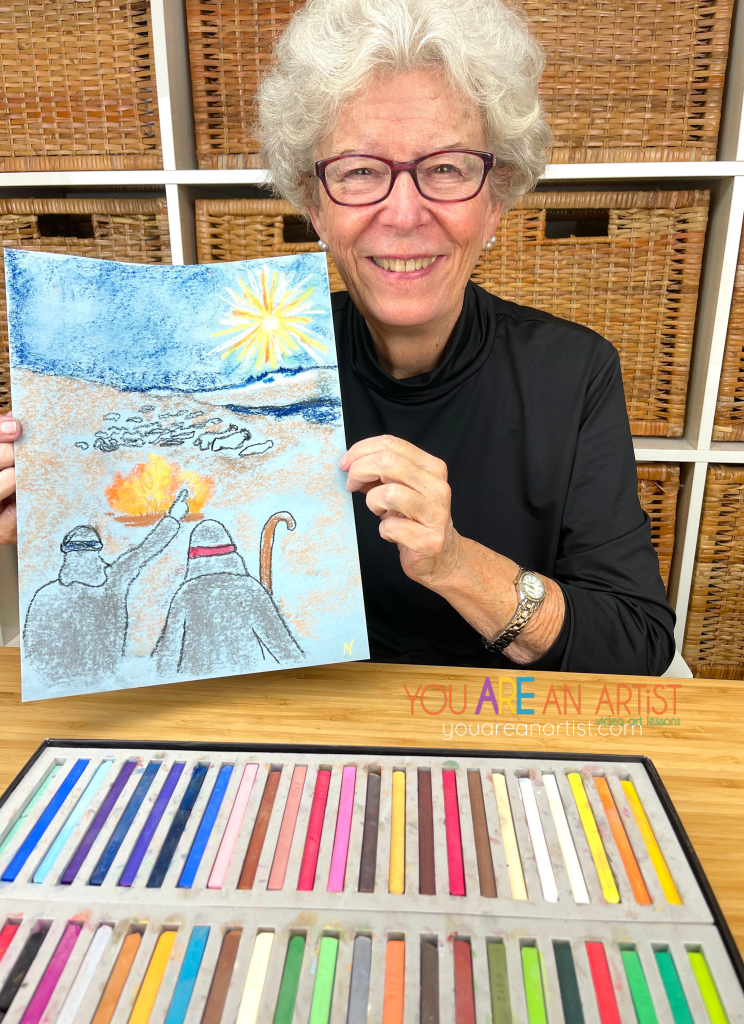 While Shepherds Watch Their Flocks Homeschool Art Lesson
Next, it is time to add art to your hymn study! Nana has created this beautiful chalk pastel painting of the shepherds, the perfect accompaniment to the hymn. We love how the bright colors of the star stand out on the darker background.
This lesson is available to Clubhouse Members in the Christmas Clubhouse art course. Once you have completed the picture, you can hang it up in your home or give it away as a gift to someone that needs a little joy this Christmas.
While Shepherds Watch Their Flocks By Night Hymn Study Resources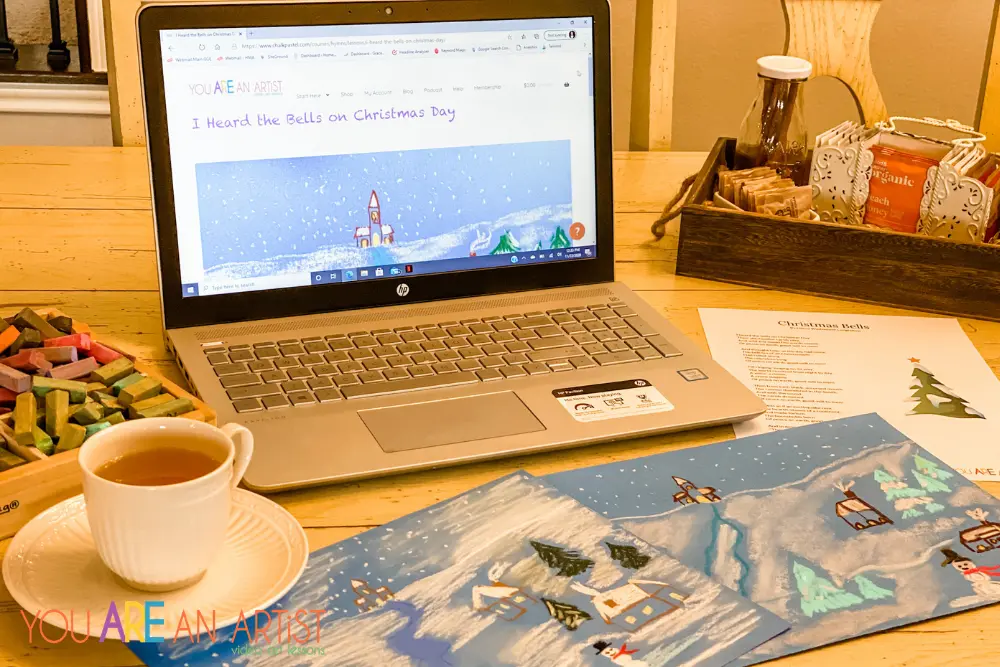 I Heard the Bells On Christmas Day Art Lesson for Homeschool

Nana has created a stunning snowy village scene to go along with I Heard the Bells on Christmas Day! You can pair that lesson from the hymns course in the clubhouse membership with this free hymn study: I Heard the Bells on Christmas Day.
Also, this post about Christmas tea times has excellent ideas on turning this lesson into a memorable family tea time. You might even start a new family tradition! This is definitely one of my favorite chalk pastel lessons.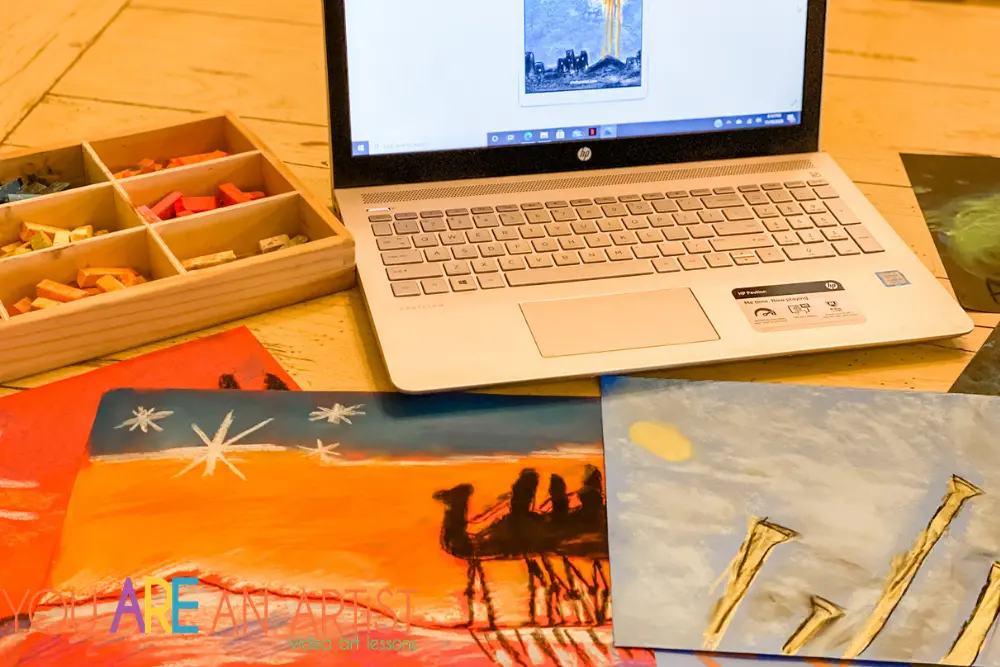 We Three Kings Of Orient Are for Christmas School
The hymns course also includes a beautiful painting of the three wise men on their camels for We Three Kings. The sunset colors in this painting are gorgeous, and the camels are so much fun for the children. This hymn is great for Christmas time or even after Christmas for Three Kings Day. We find that often the week or two after Christmas is a great time for additional lessons because fewer events and obligations are vying for our time.
Homeschooling Through The Christmas Season

I couldn't share about Christmas hymns study without mentioning my favorite Christmas carol, Away in a Manger. There is a great art lesson included in the Christmas Art Lesson course, and the lyrics are simple enough for even young children to learn.
Another favorite lesson is the beautiful Christmas Star Lesson, which our family paired with the hymn Silent Night.
In addition to all of these beautiful hymn studies, there are some other incredible Christmas art lessons available.
There is a Christmas Ornament lesson, which makes a beautiful Christmas card for friends and family. There are also Christmas Trees, Gingerbread Men, and more. The classes are such a fun way to celebrate Christmas and enjoy your art time together.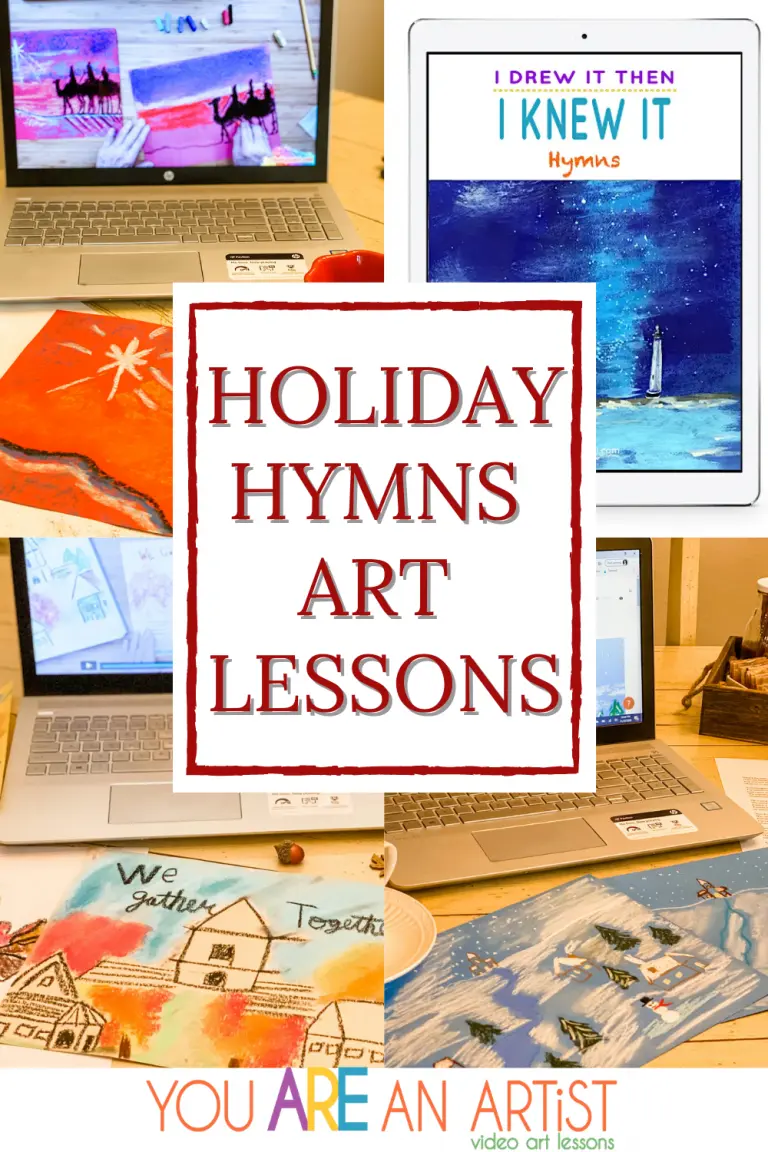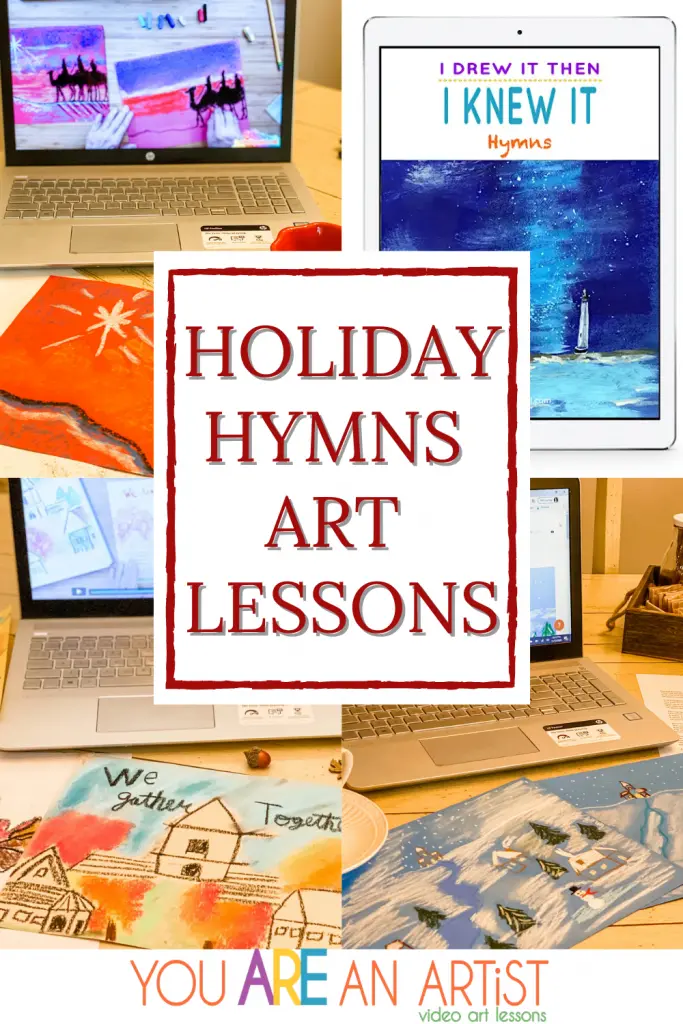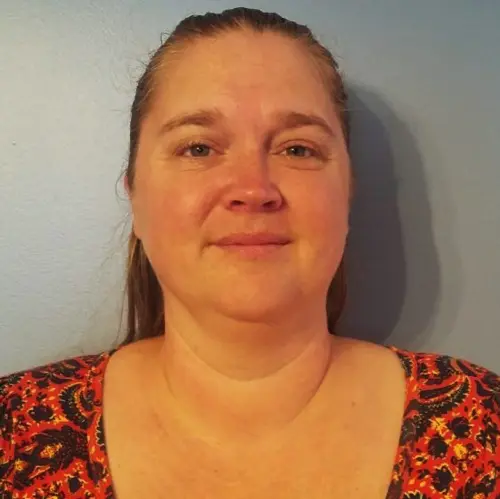 Dawn is a passionate follower of Jesus, wife to Chris, and homeschool mom of four. In her spare time she loves to read, hike, and write on her blog Schoolin' Swag. She enjoys reviewing curriculum and helping moms find the right fit for their family.