Enjoy these beautiful, simple and no stress activities as you are homeschooling through the holidays. Our Christmas Tree Study for kids includes not only nature study but a nature craft, Christmas hymn and composer study and an art lesson with Nana too!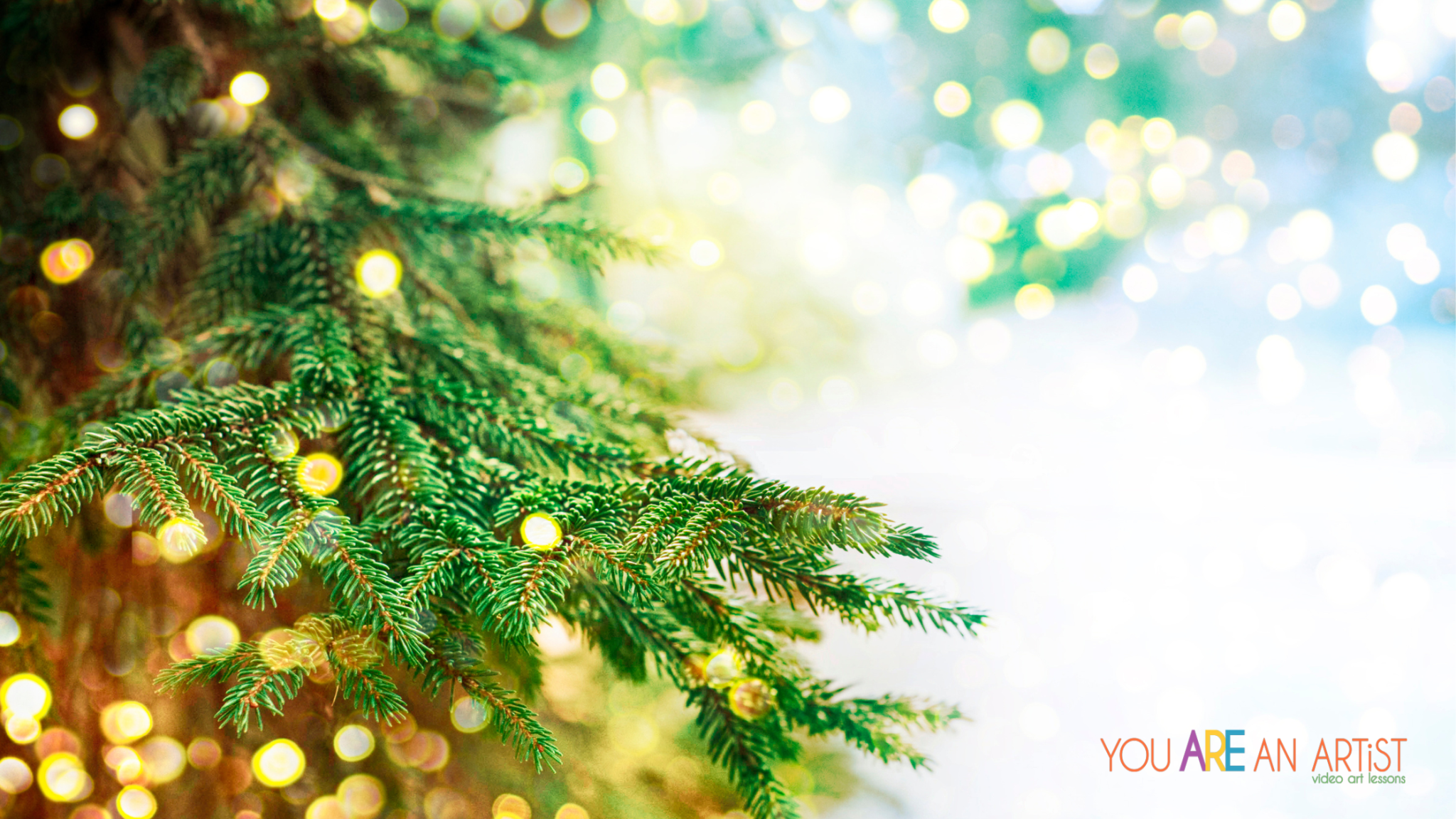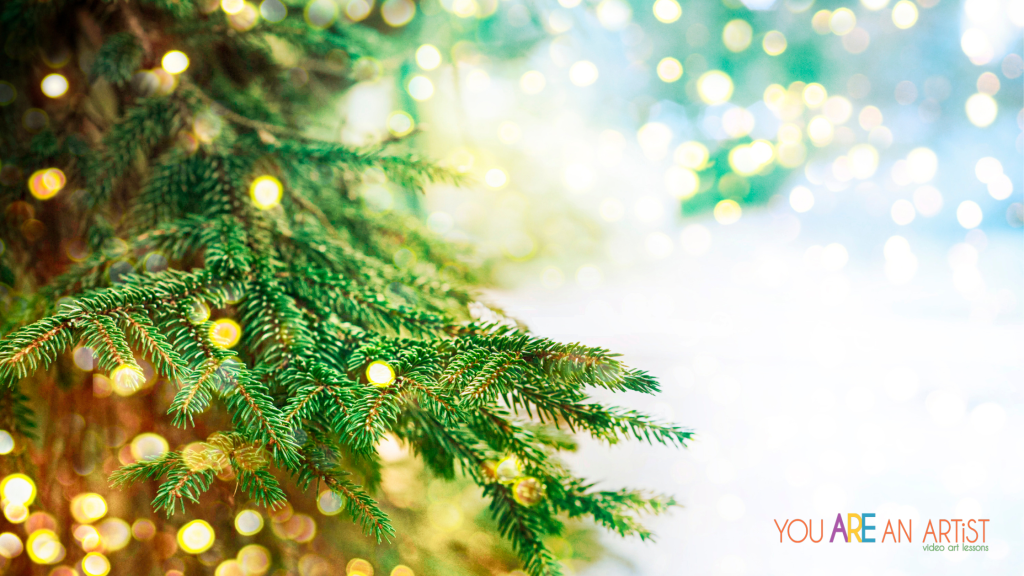 The Reality Of Holiday Homeschooling
When we are homeschooling through the holidays, we can change things up, take our time, incorporate favorite traditions and make lovely memories together as a family. Many families choose to set aside this time for Christmas School. These weeks can lead up to and create a special focus on the birth of Christ.
Just how? You can choose read alouds that point to Jesus and do hands on art lessons to draw your way through the Christmas story. Pick a nature study hunt for red and green and study a traditional hymn about the reason for the season. We always like to make Nana's Christmas cookies! Have a sweet tea time. Watch Christmas movies!

Another way to homeschool through the holidays is with this special event around a Christmas tree study!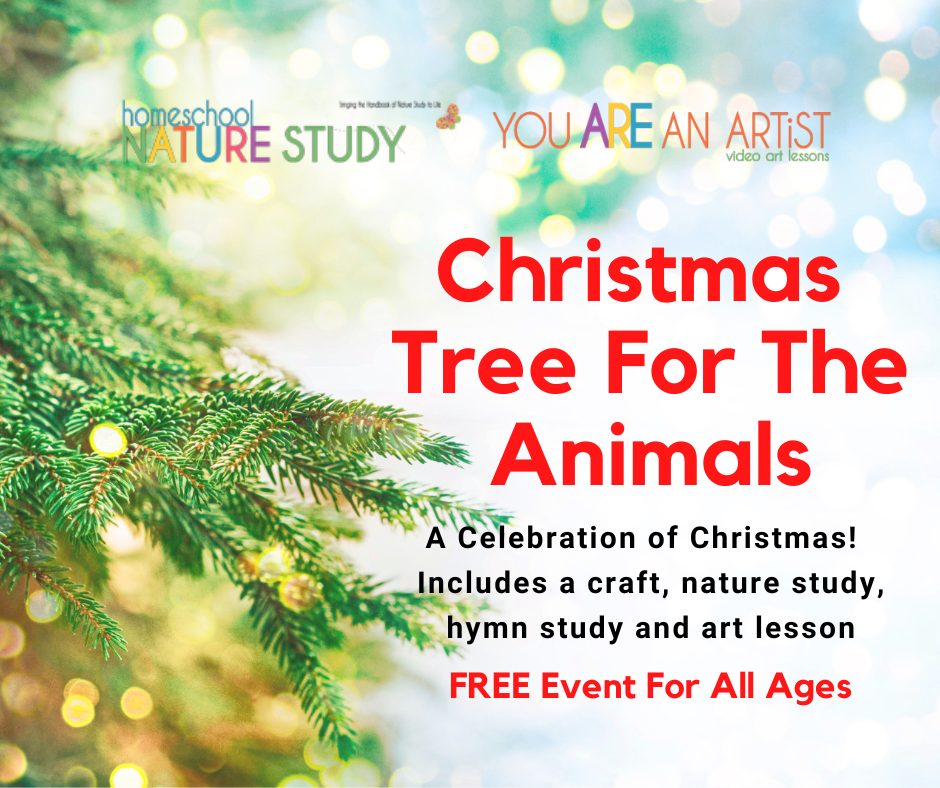 A Christmas Tree for the Animals Event: Here's How to Be Ready
What's Included in Christmas Tree For the Animals Event?
When the event is live, you will enjoy (you will also have access to the replay):
You will also have access to:
What Supplies are Needed?
For your art time with Nana, you will just need a very few suggested supplies, below:
Details on supplies for the craft portion included with sign up.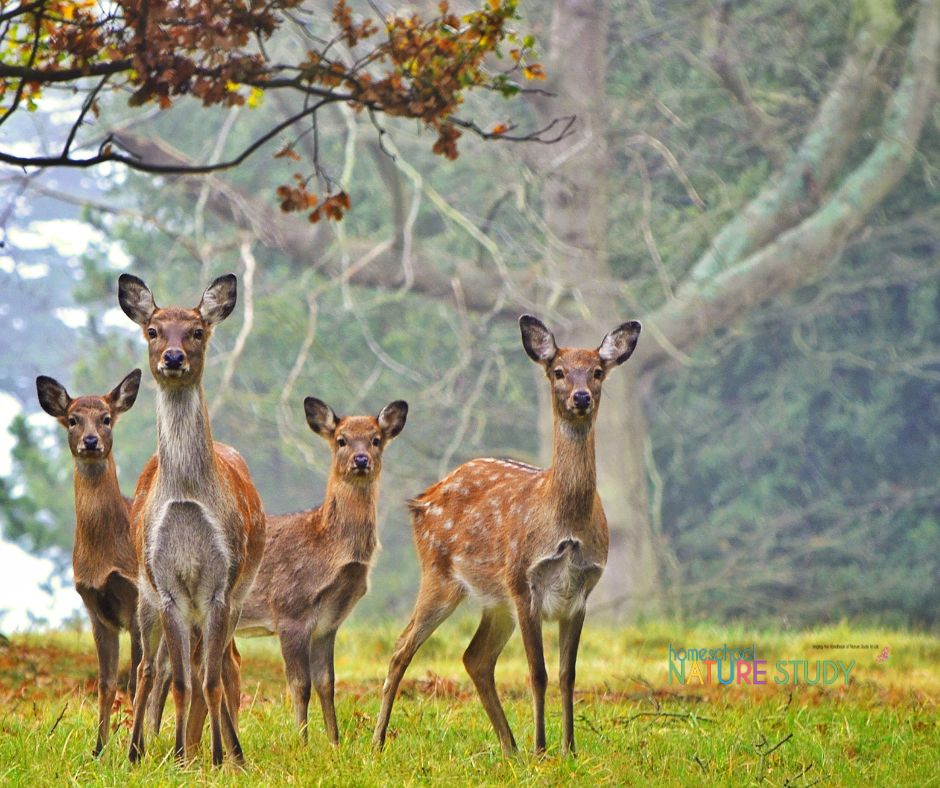 Christmas Tree Animals Study
It is so much fun to decorate an outdoor tree just for the animals! For even more animals studies, you can also enjoy an art lesson on forest animals and birds – here at You ARE an ARTiST and a nature study at Homeschool Nature Study.
Here are some ideas for your Christmas Tree Animals study with an art and nature focus: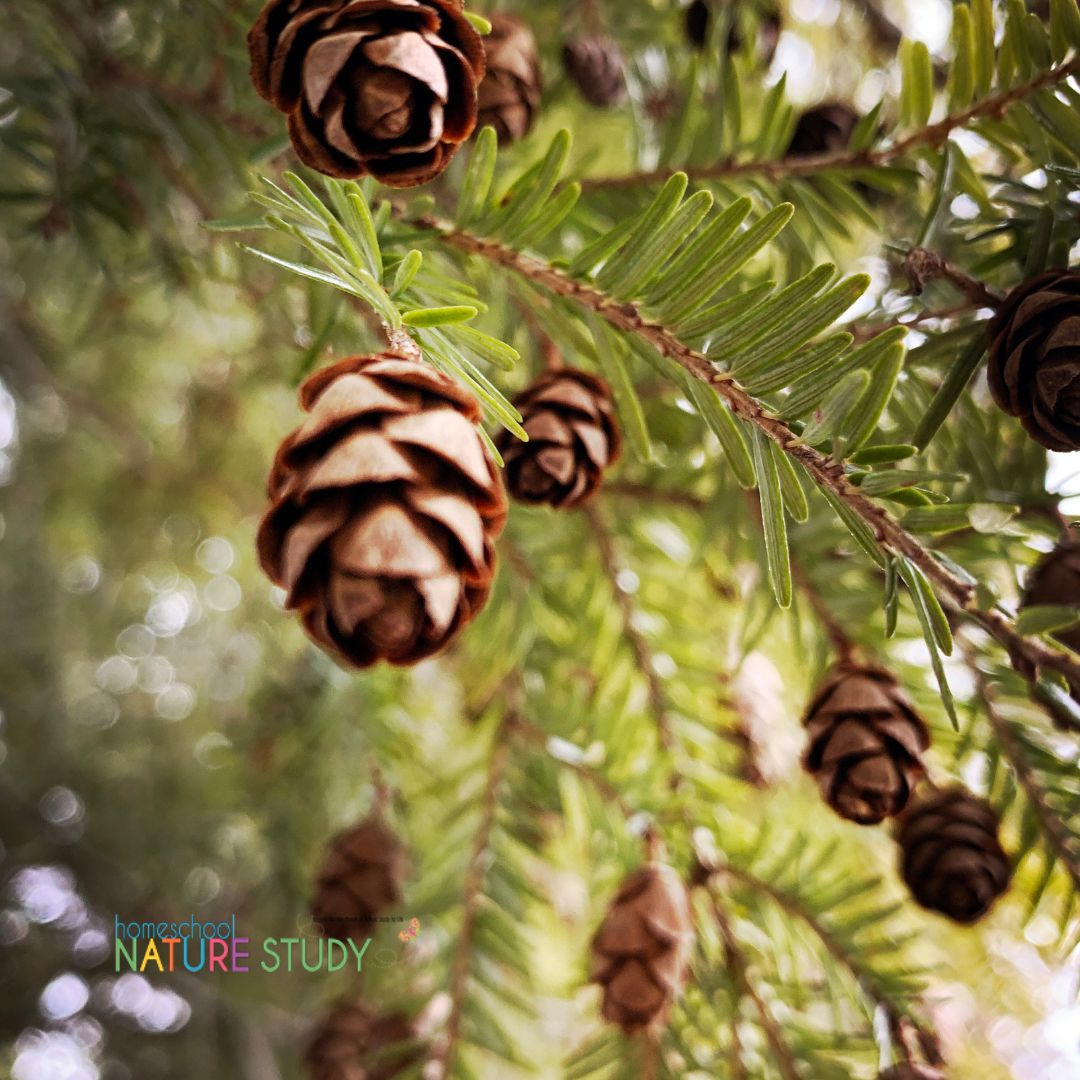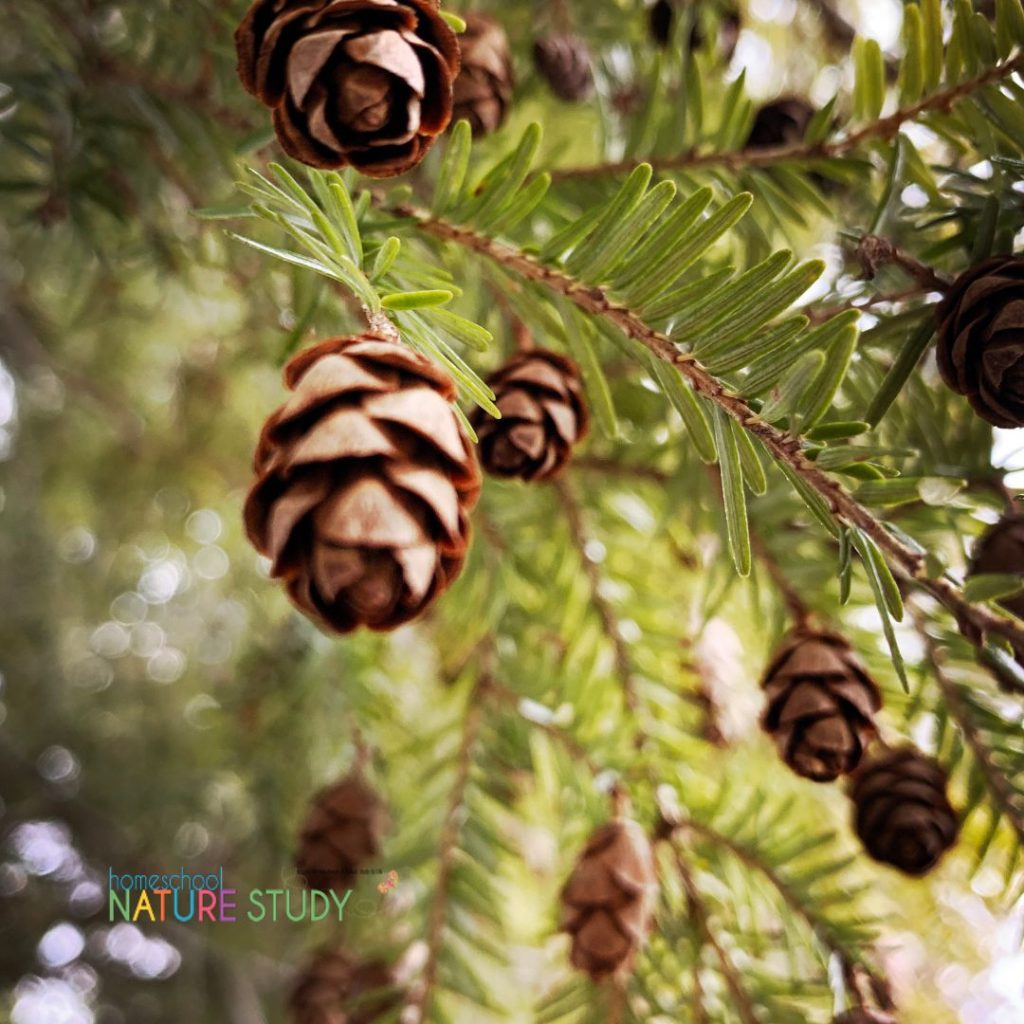 Christmas Tree Nature Study
Trees are a delight to study any time of year! Enjoy these additional ideas for a tree nature study or for winter nature study you can easily do indoors or outdoors.
Paint a winter frosty leaf in chalk pastels with Nana!
Red and Green Outdoor Hour Challenge – this is a fun way to notice red and green in nature. Get started with these ideas.
In Homeschool Nature Study membership, you can also find a study of the Hemlock Tree in the Autumn course and Evergreens in My Yard study and journal page in the Trees course. Each season includes a new tree study.
FREE Winter Sample of Homeschool Nature Study Membership – with simple ways to study nature this winter, taking a 'using your senses' walk, studying animals in winter, taking a first day of winter walk and more!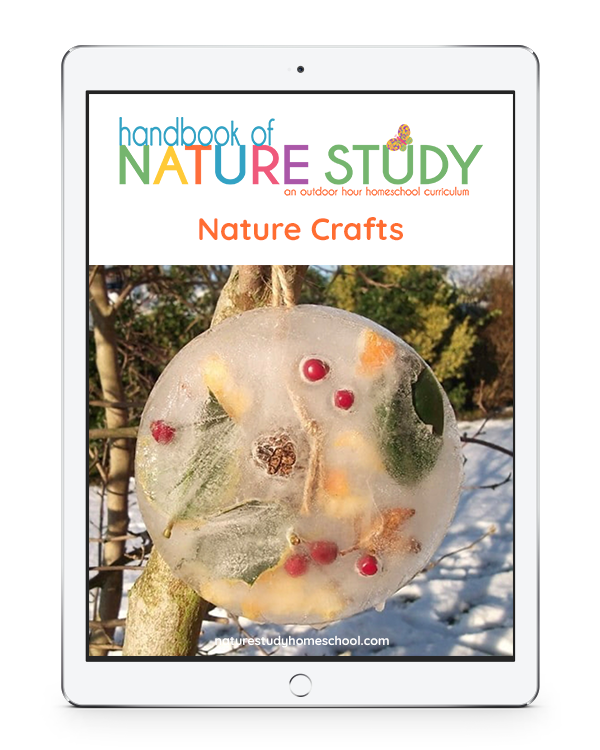 Christmas Craft Activities For Kids
Besides your fun homeschool nature craft that Victoria will lead you in this event, you might also enjoy these hands-on activities for Christmas
Additional Resources For Christmas In Your Homeschool
Continue your lovely Christmas school with even more resources to create memories this year.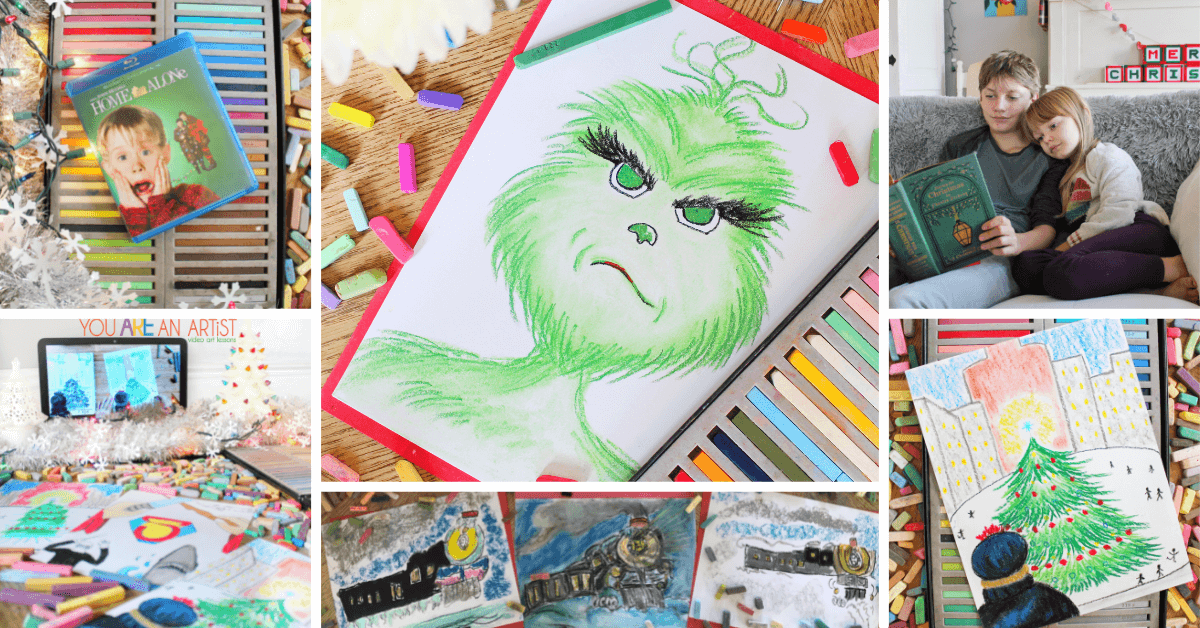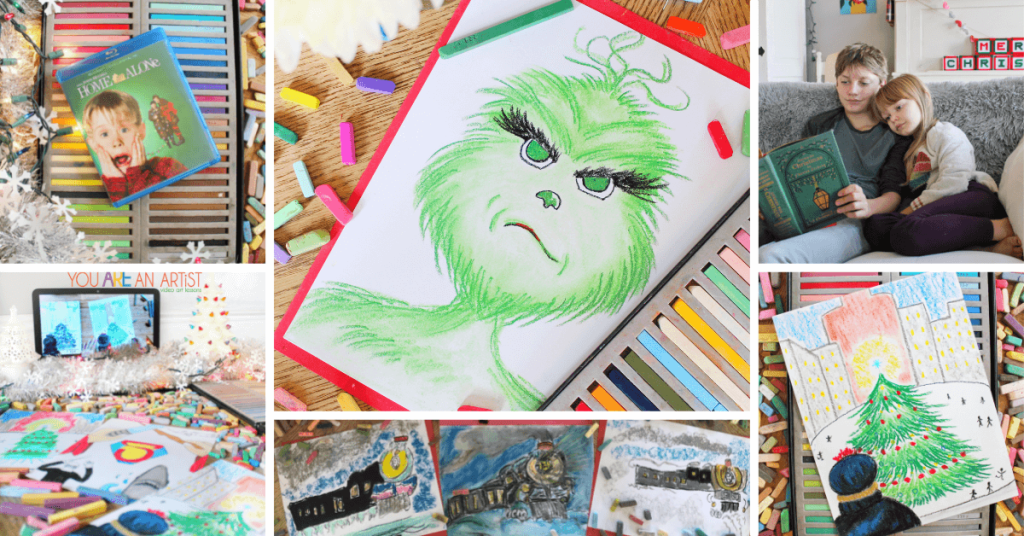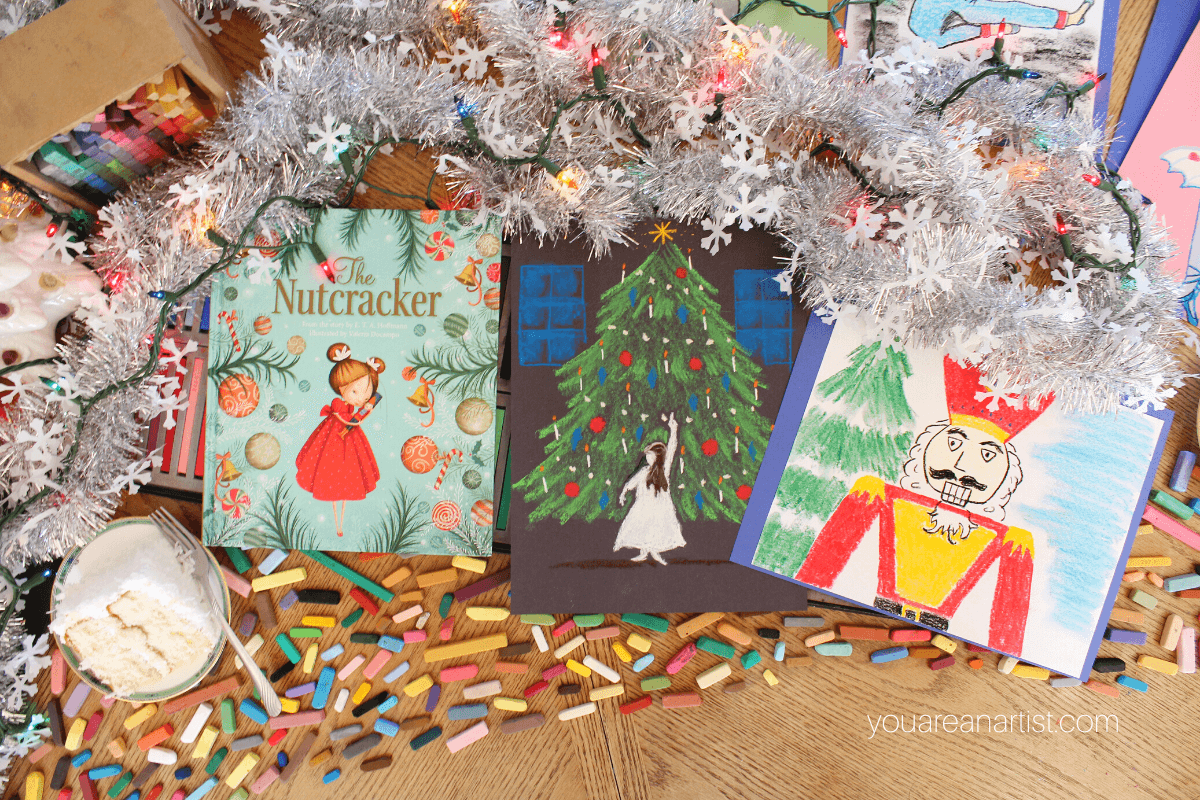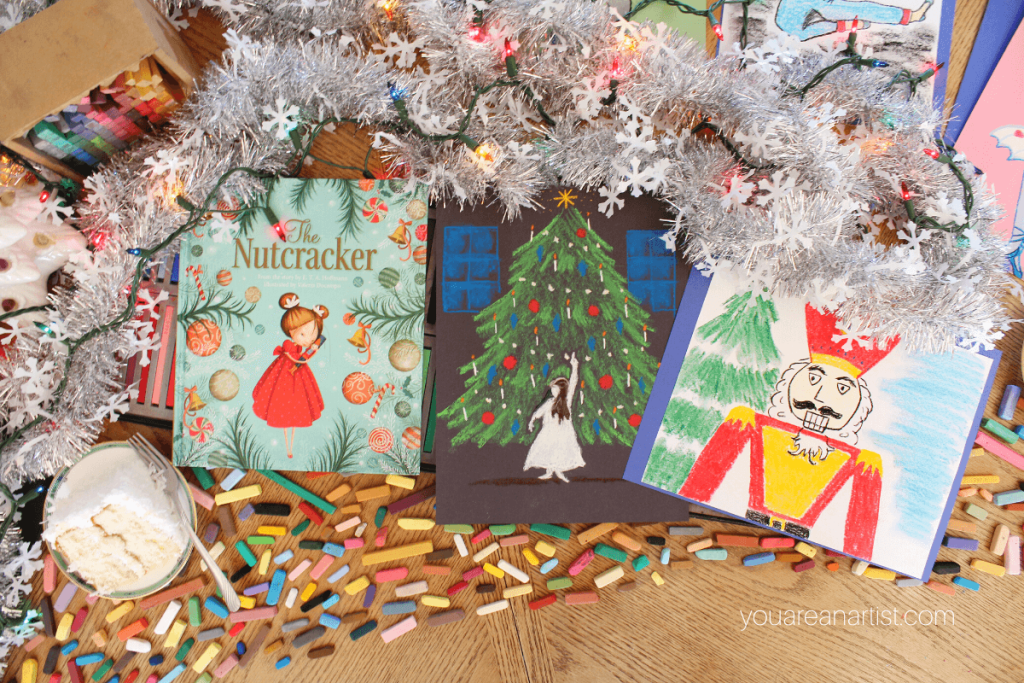 You might also like these beautiful topics: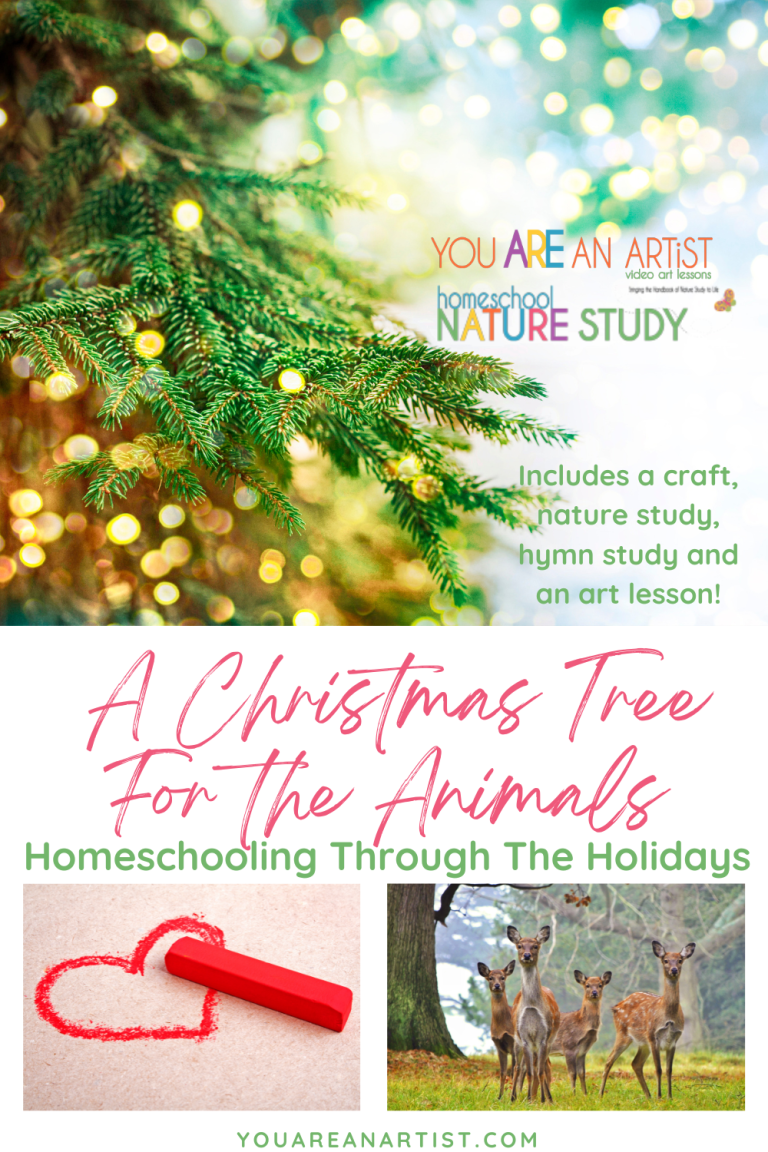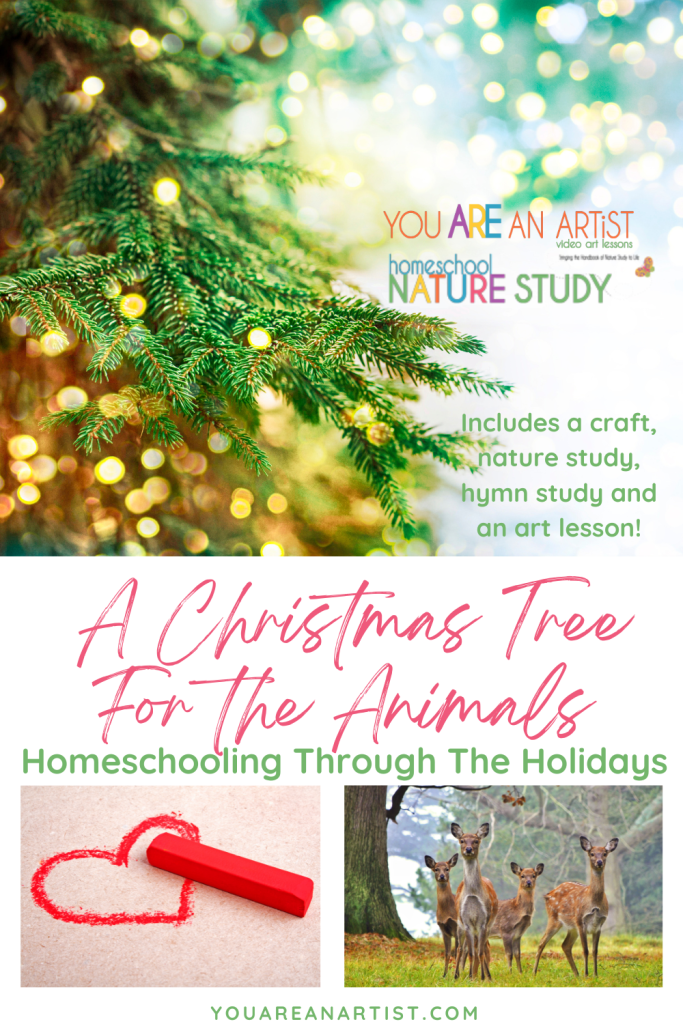 Where to Find Nana, Tricia, Victoria, Amy, Dawn and Stef
We have loved this Christmas Tree Study for kids! We invite you to connect with us and find even more lovely homeschooling through the holidays ideas.
Share on Social Media!
We can't wait to see your art, craft, or your nature or hymn studies! Be sure to tag us on Instagram @chalkpastelart and @outdoorhourchallenge
As Courtney shared in her Biblical homeschool post, "we hope that this gives you lots of inspiration for your Christmas school plans this year! Remember, you don't have to do it all this year. Advent is all about preparing our hearts and dwelling in His perfect peace. Christmas school is an opportunity not only for creativity and education but for making lasting memories together."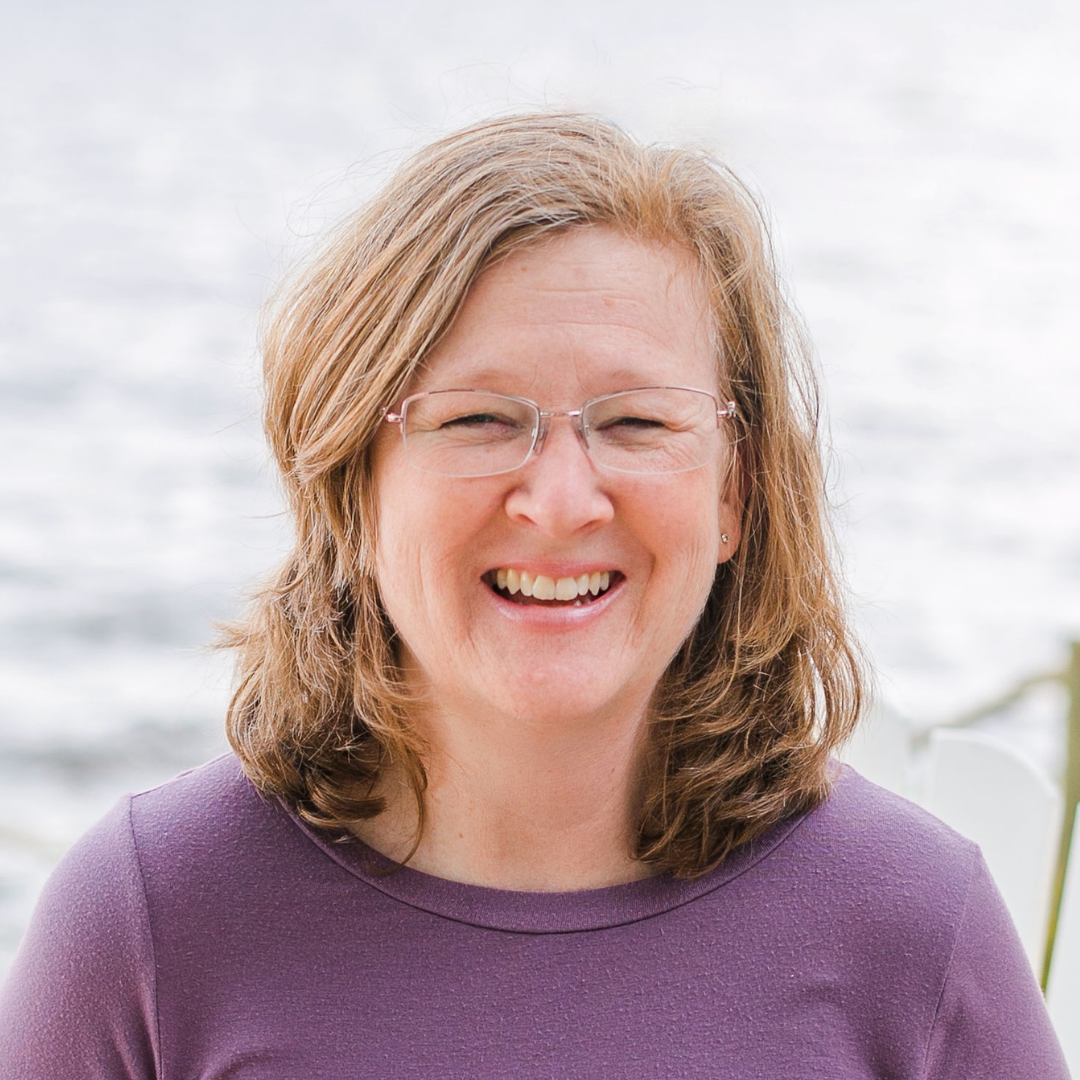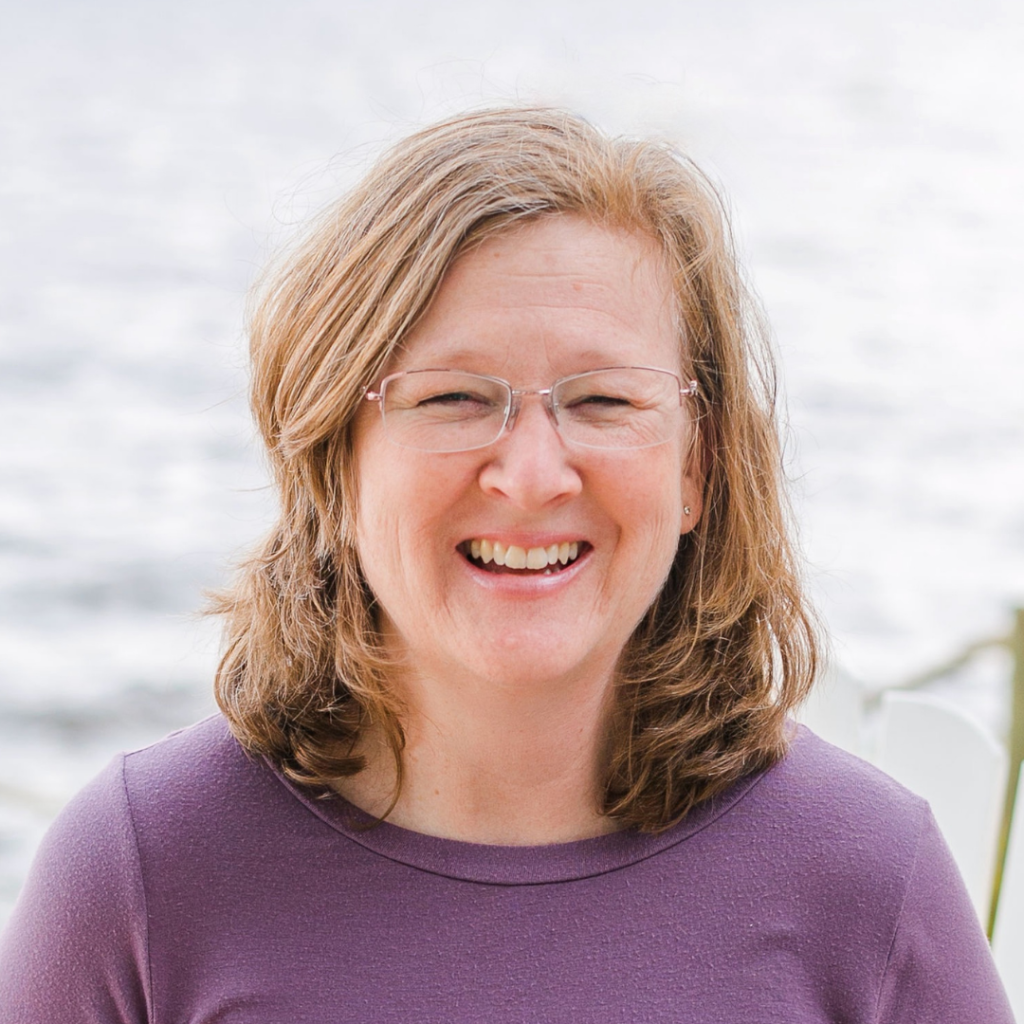 Growing a love of art at You ARE an ARTiST is a multi-generational passion! Tricia is Nana's daughter and a mama of five children. Nana shared her first chalk pastel art lessons with her grandchildren around Tricia's kitchen table. Homeschooling since 2000, Tricia has seen the fruits of home education with three homeschool grads so far! She shares the art and heart of homeschooling at Your Best Homeschool and is author of the book, Help! I'm Homeschooling! She and her husband, Steve, are also owners of sister sites Homeschool Nature Study and The Curriculum Choice.