Grab a slice of apple pie, some warm socks, bury your homeschooler in a pile of leaves or enjoy these fantastic fall art lessons together! Have we got a fall bucket list for you!
"Life starts all over again when it gets crisp in the fall." – F. Scott Fitzgerald
Fantastic Fall Art Lessons For Kids
Fall speaks to each of us in different ways. When we lived in Florida we were only aware it was "fall" because Pumpkin Spice arrived at Starbucks. However in Colorado, the air just feels and smells crisp, the trees change colors, and we start baking an indecent amount of banana bread. If you live in an area that experiences the four seasons or none at all incorporate these Fall Art Lessons.
Homeschool pro tip: laminate special creations and give as Christmas gifts to grandparents.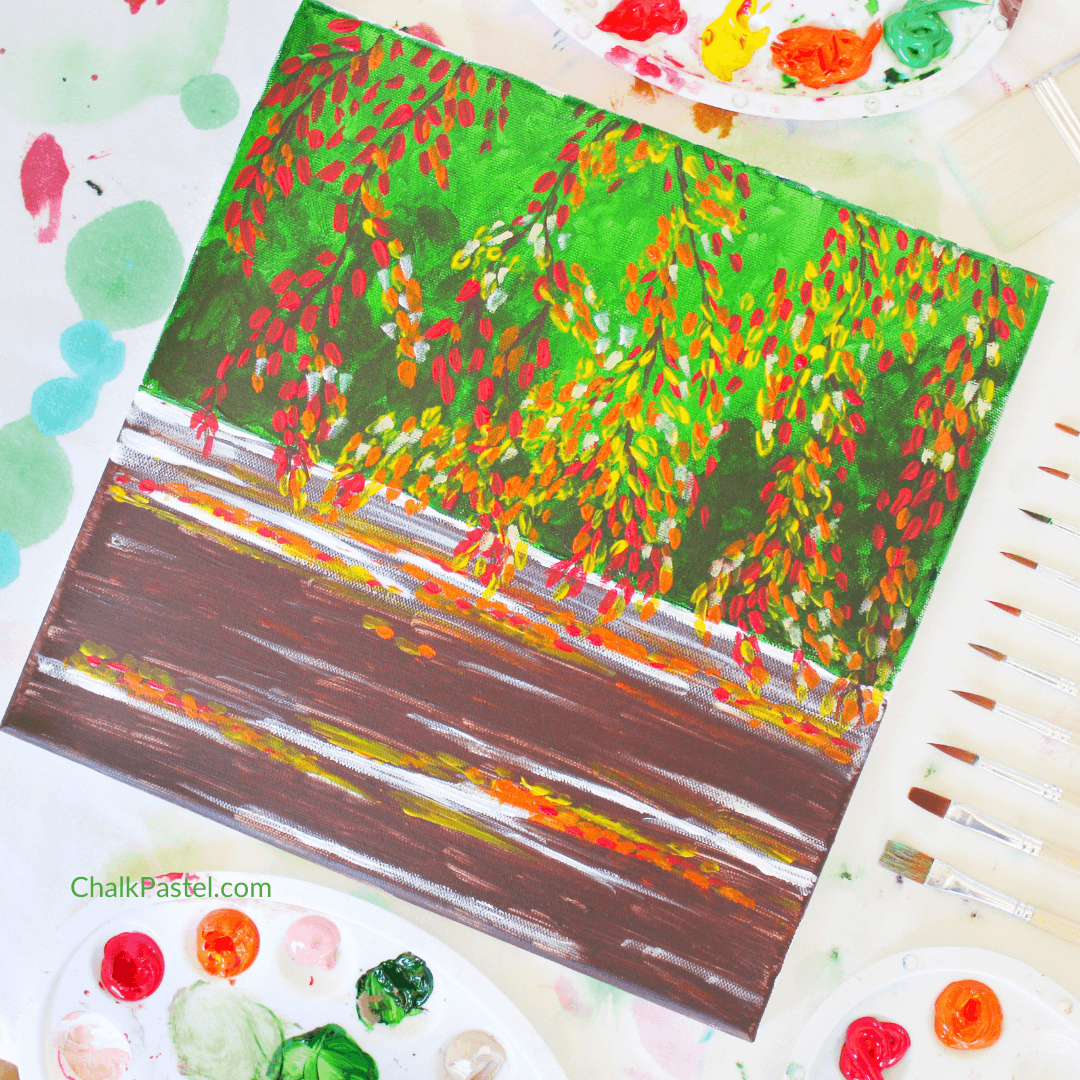 Seasonal Tree Study For Fall
"Every leaf speaks bliss to me, fluttering from the autumn tree." – Emily Brontë
What better way to enjoy a fall tree than A Year Round Seasonal Tree Study For Your Homeschool or the Fall Hygge Homeschool Art Lessons. Turn these beautiful chalk art trees into a nature study – with all the ideas in The Ultimate Guide to Fall Nature Study in Your Own Backyard.

Fall Art: One-On-One Time With Kids
Looking for something on the smaller side? Try a pinecone or acorn art tutorial. Let your student decide with help from our Fall Art One on One Time with Kids or Mommy and Me Time with Art.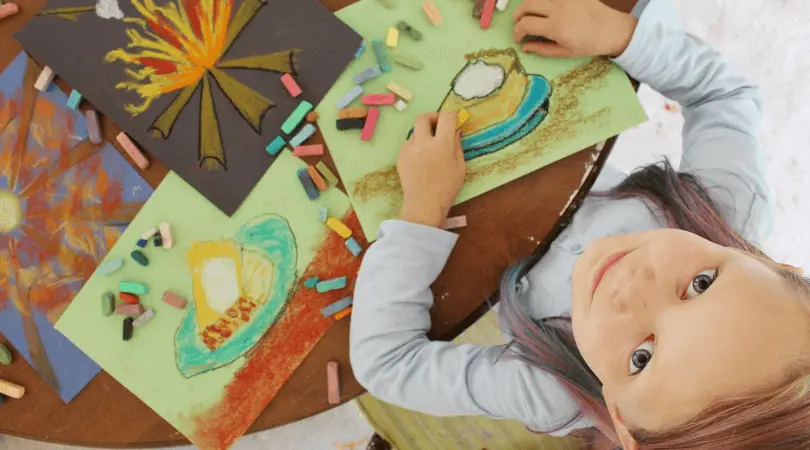 S'Mores Me ! Art Lesson
Are you ready for Roasting Marshmallows and all the dessert joy? I was a Girl Scout for ten years. So I'm definitely the resident S'Mores maker in our home. Every marshmallow turns out perfectly golden brown. But my boys still loved letting them catch on fire.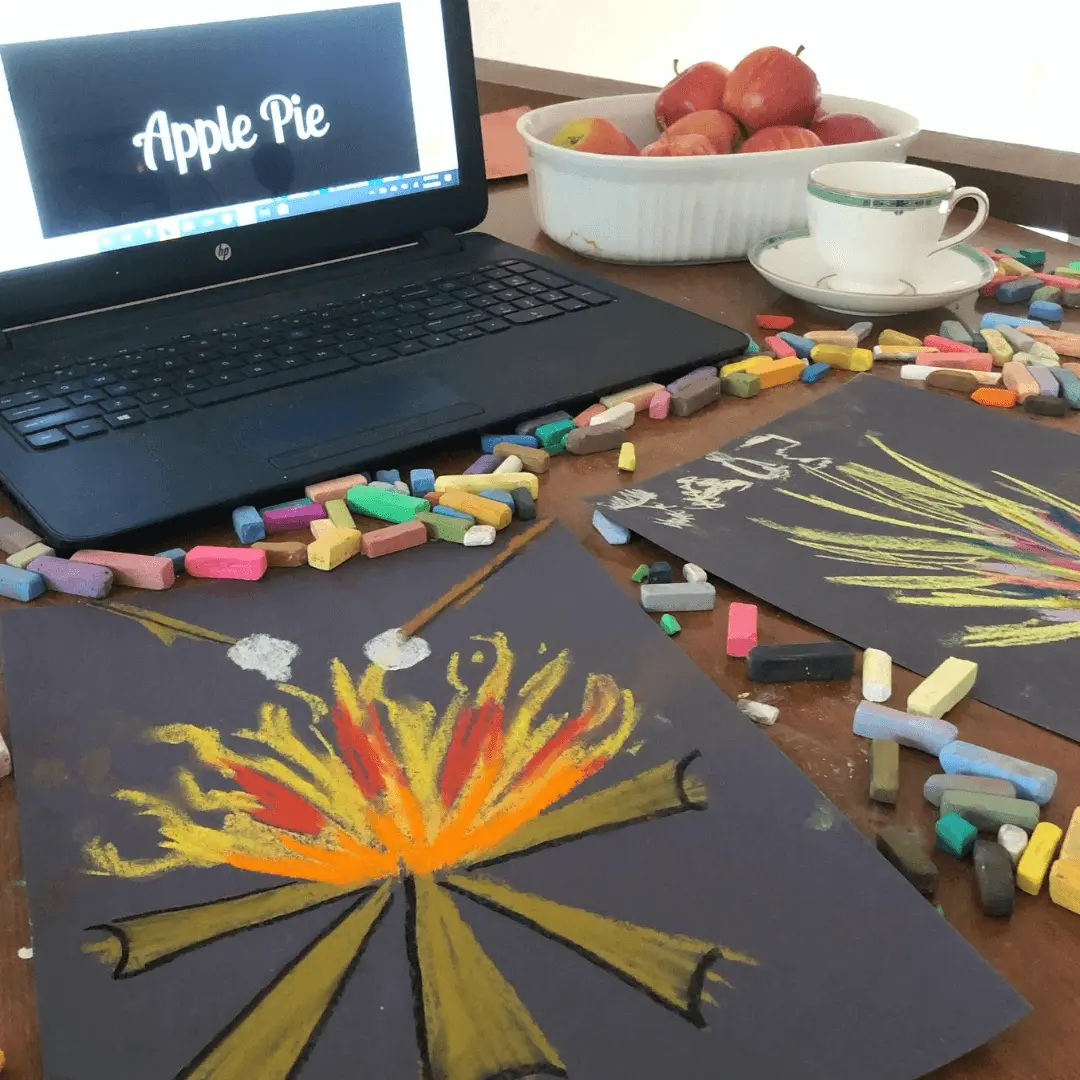 I've only made S'Mores with graham crackers, marshmallows, and chocolate bars. Until we moved to Colorado and one camping angel offered the mind blowing suggestion of switching out chocolate bars for Reese's Peanut Butter Cups. Oh. My. S'More. Campfire Game Changer!! Switch up your chocolate bar of choice, I've heard Kit Kats are the perfect shape, but we've yet to try them.
October is National Fire Safety Month. It's a great time to go over fire safety in your home.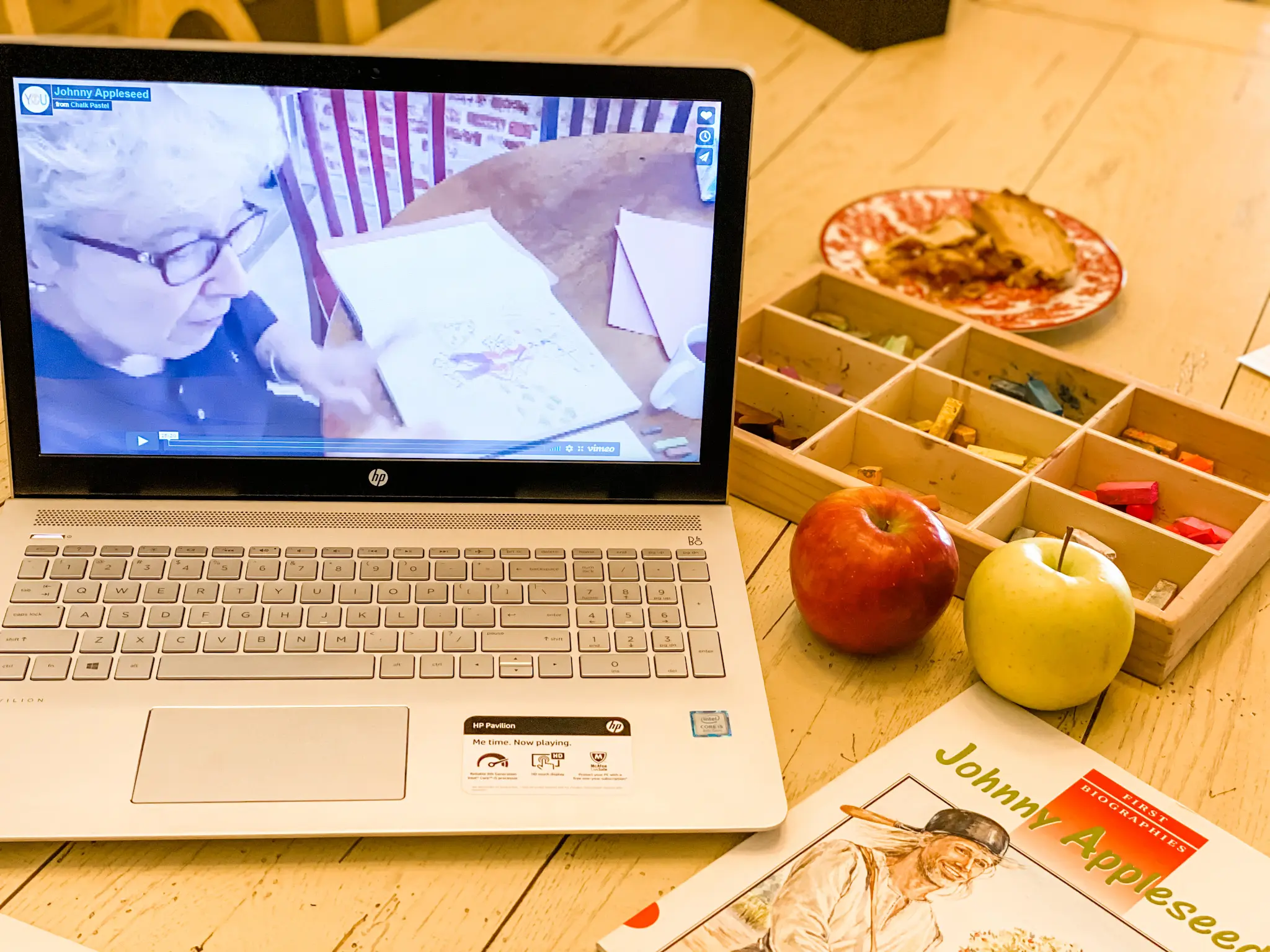 Apple Art With Chalk Pastels
Johnny Appleseed Day is September 26th. We honor the man who made apple (and pear) trees grow all across most of this country. Or you just have another reason to bake and eat apple pie. I'll take it!! Check out Apple Chalk Pastel Art Lessons and serve up a plate of Nana's Apple Pie with it! (Includes How to Make an Apple Pie and See the World art lesson and ideas!)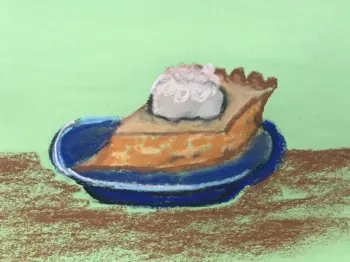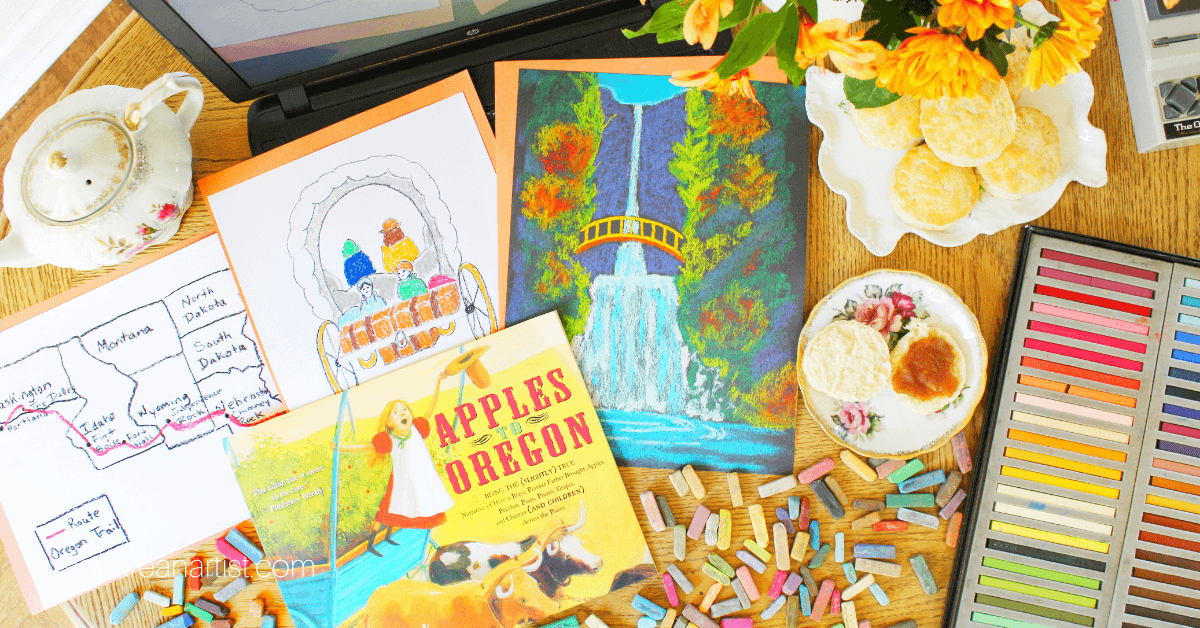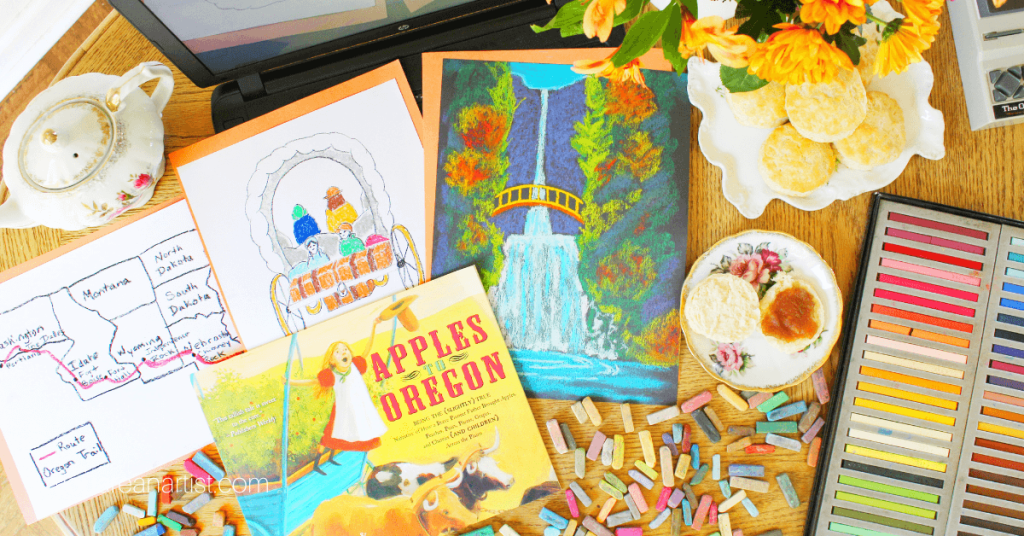 Animals in Fall Study For Your Homeschool
We always loved cutting out construction paper fall leaves, taping them to windows, and adding little gratitude comments all season. I wish I would have added some adorable fall animals among the leaves. If you're observing the birds, rabbits, squirrels, and chipmunks busy in your yard maybe decorate a Fall Wall in your homeschool room with chalk animals!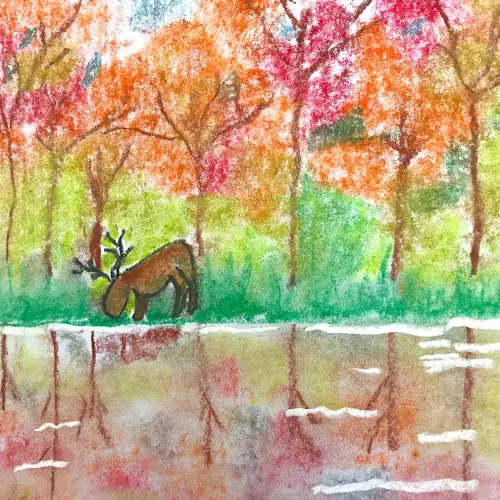 We loved Nana's Deer in the Fall Clubhouse. We decided to make our own cartoonish deer with big sweet "puppy dog" eyes.
Homeschool Pro Tip: during these more enjoyable fall days try your chalk tutorials outside on your sidewalks and driveways. DO NOT use chalk pastels on concrete. Stick to cheap sidewalk chalk!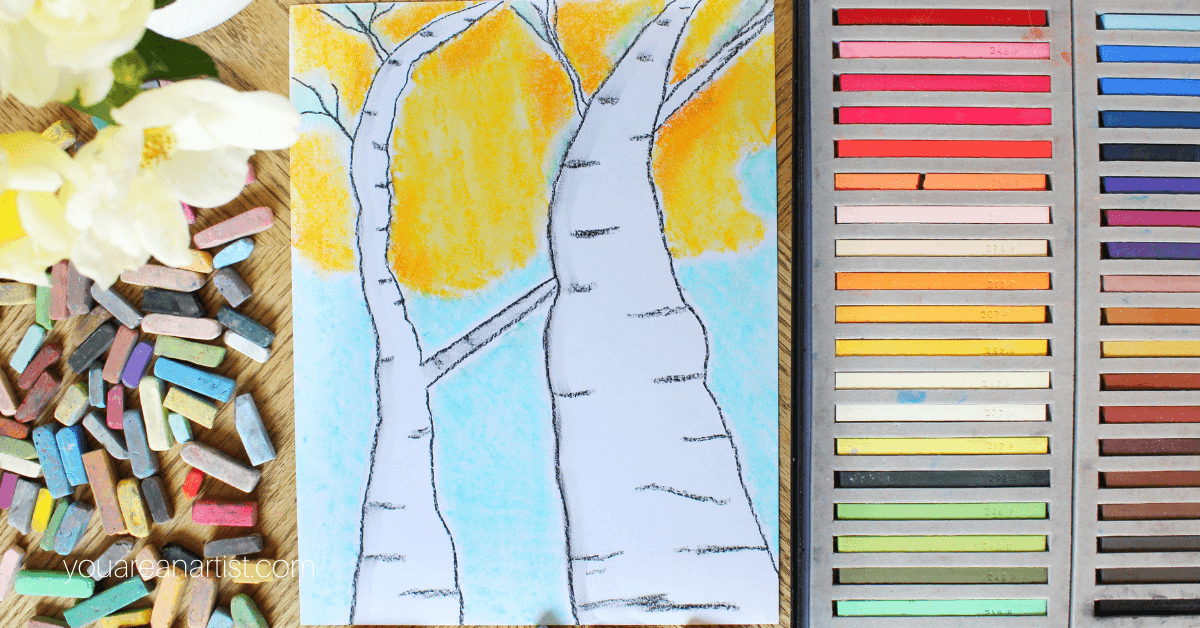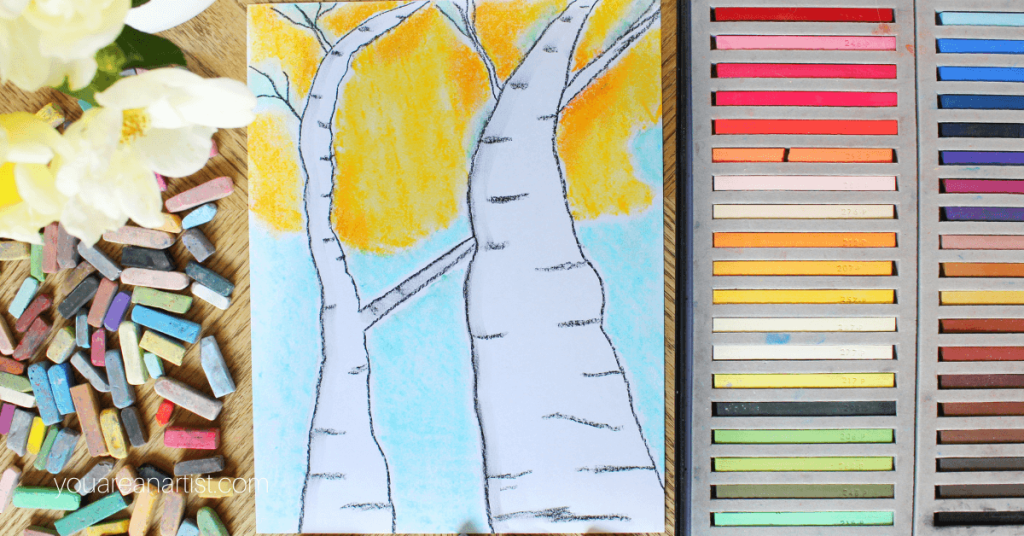 More Fall Homeschool Art Fun
You will also have fun with these fall art lessons: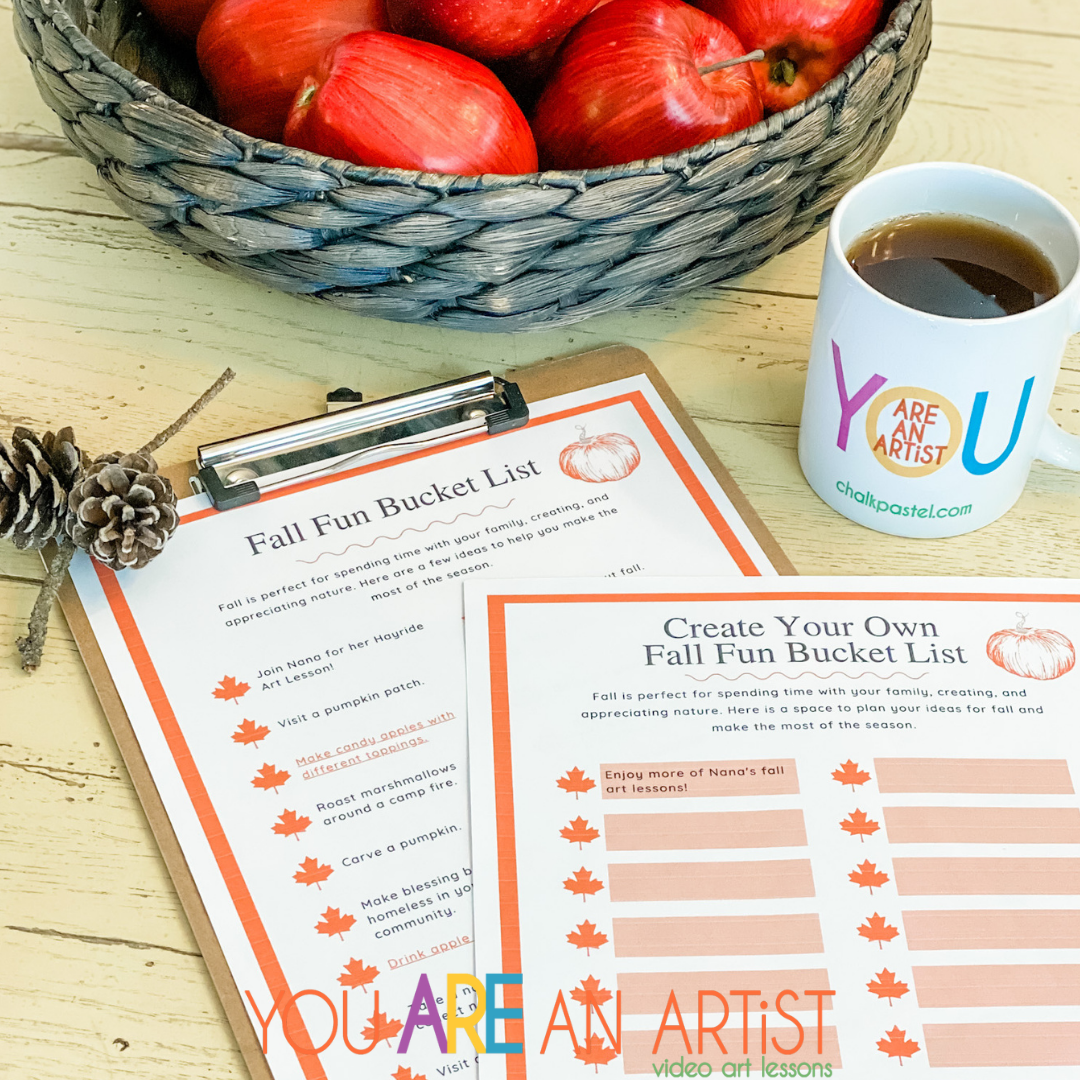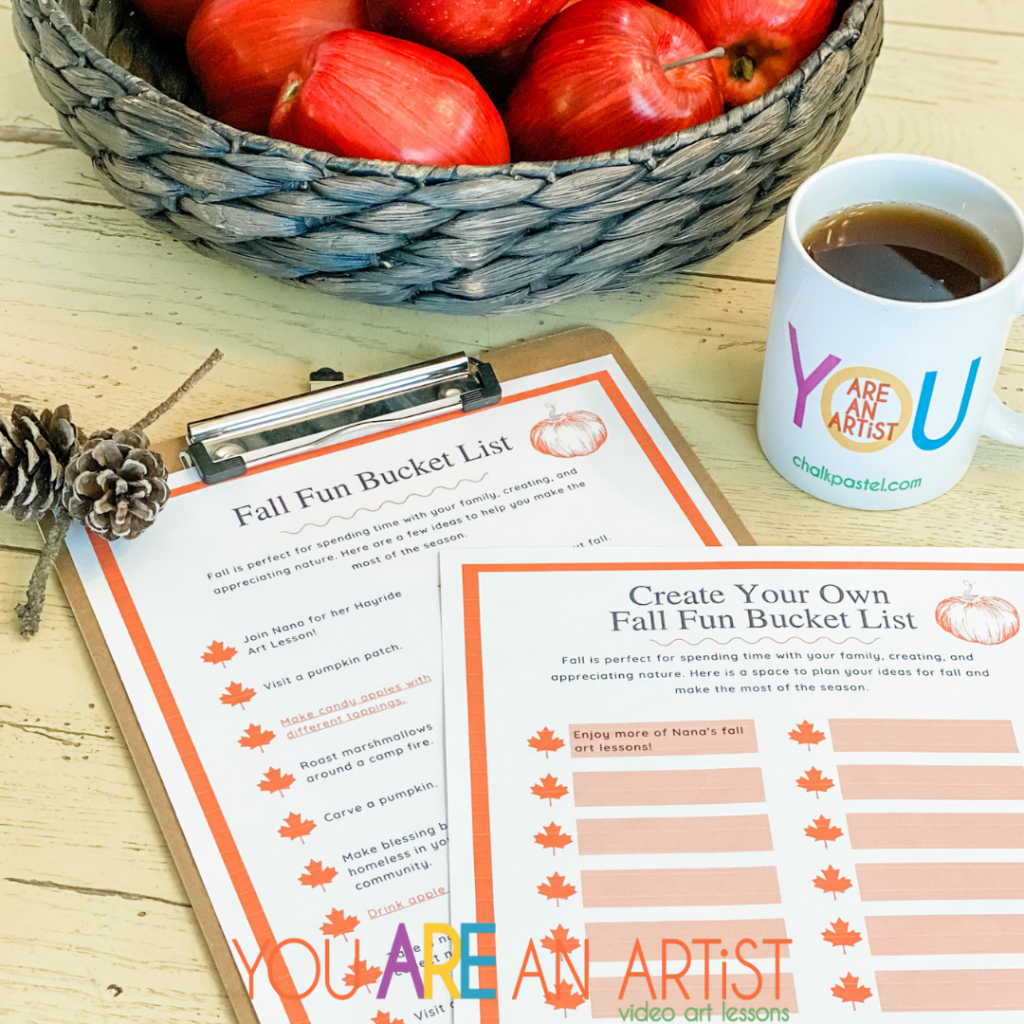 Members Fall Bucket List
Don't forget! Members can create a Fall Fun Bucket List! Personally, I'm hoping to drink as much apple cider and enjoy those S'Mores. Check and check. Happy Fall Y'all !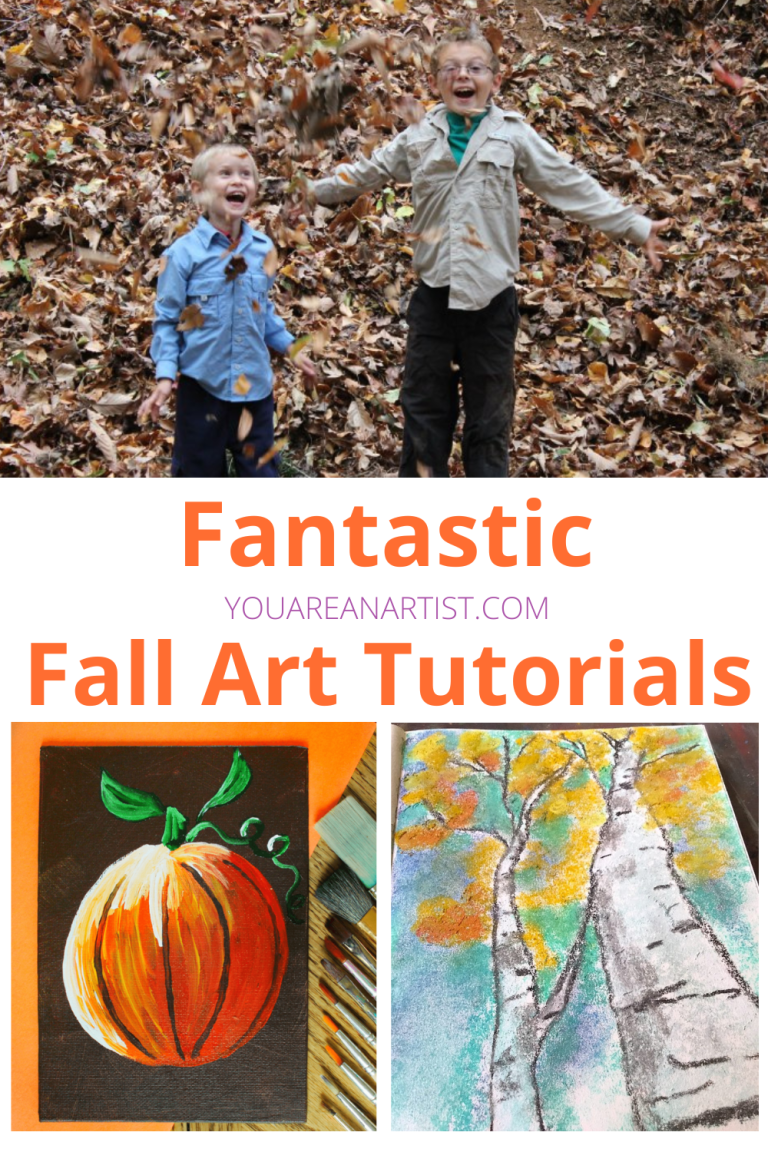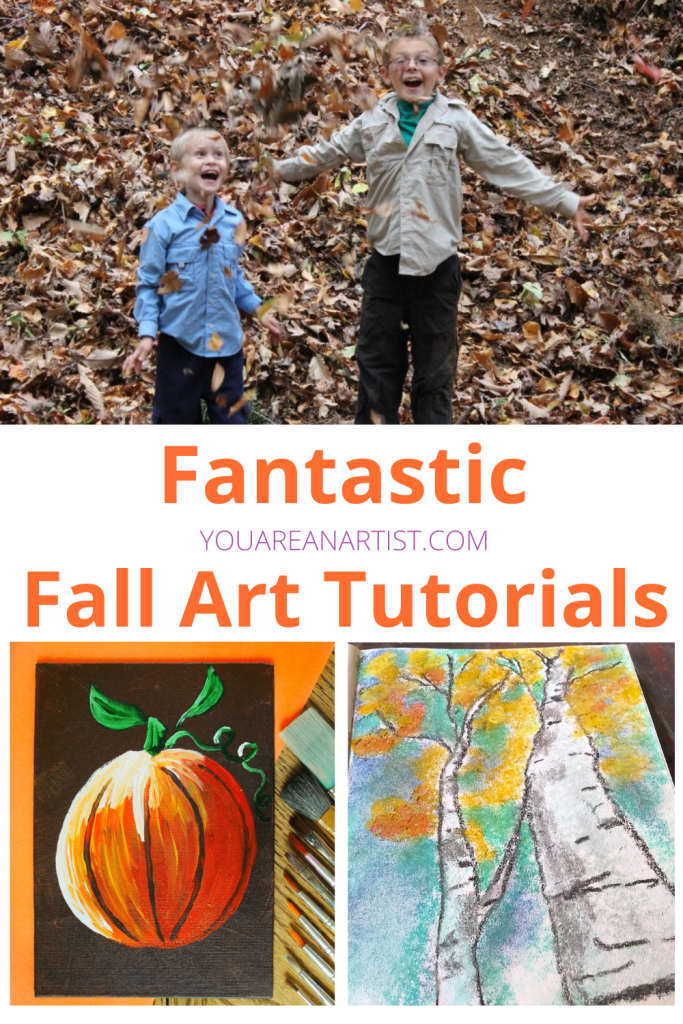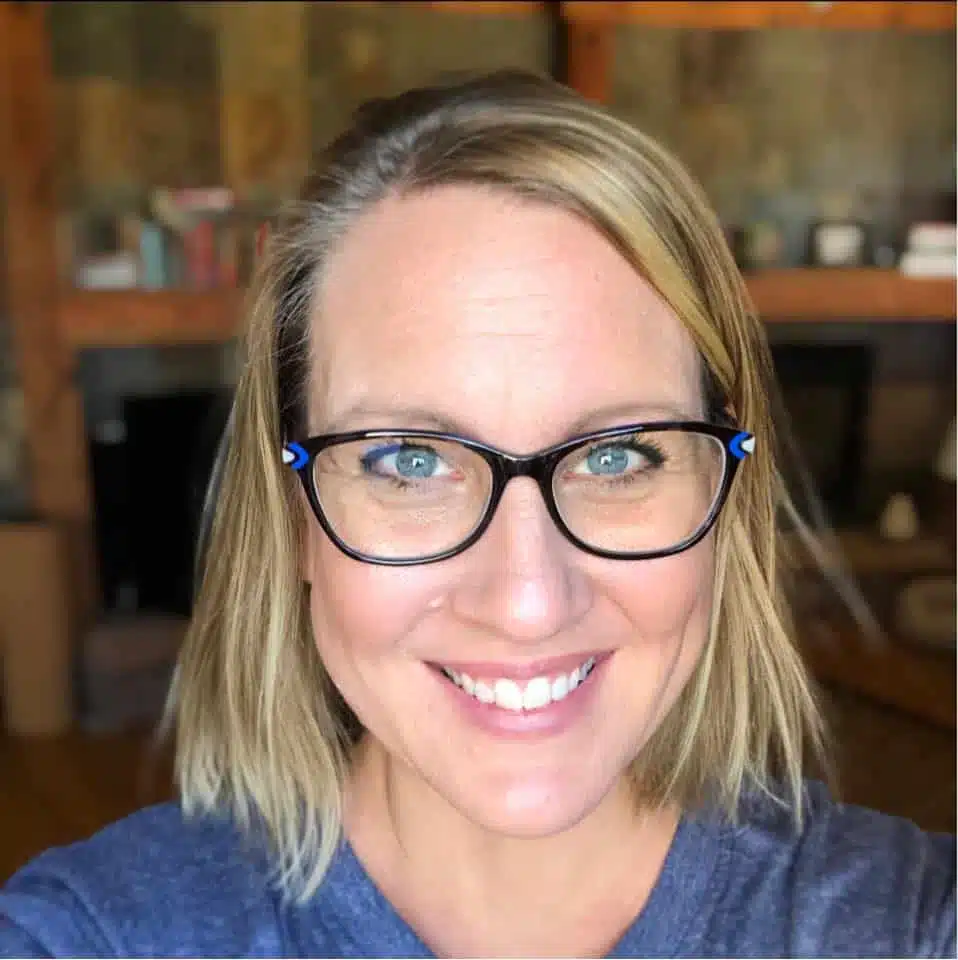 Stef started homeschooling her boys in 2008. She quickly adopted a hands-on learning homeschool style and graduated her oldest tactile learner in 2021. Stef started the Hands-On Learning column in Homeschooling Today magazine. The Laytons currently reside in the foothills of Colorado where Stef also teaches yoga. The family loves to hike trails, stand-up paddle board, and chase sunsets. Stef shares travel and homeschool tips on IG at @LaytonAdventures.