Take your kids on an ocean study under the sea and up on shore with a combination of books and art to spark the imagination!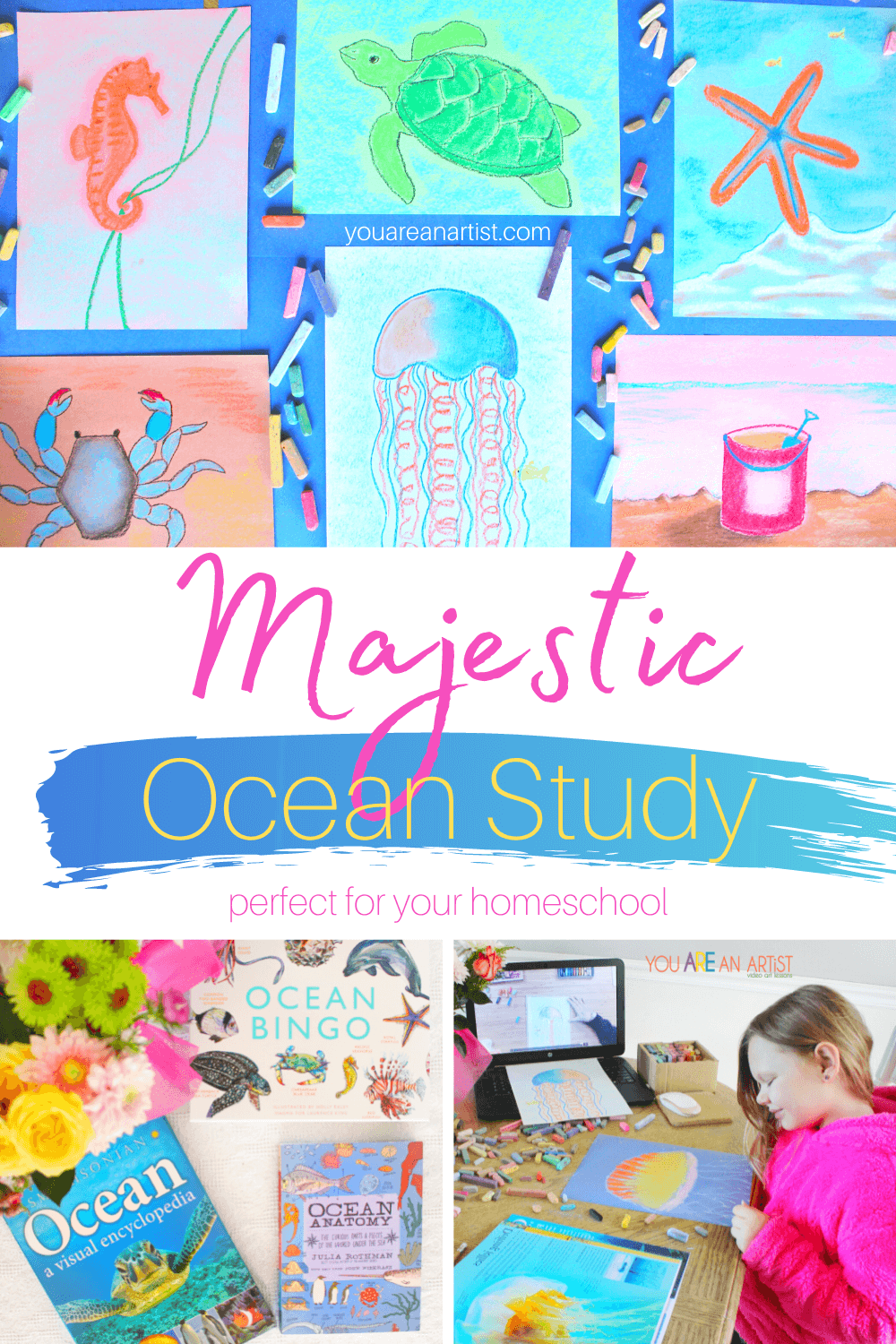 The Power Of Nature Study In Your Homeschool

Nature study helps provide the foundation of formal scientific studies in which science becomes interesting. It cultivates a love of learning about how things work and the tiny details in all things. Children also develop an appreciation for the natural world when they have the opportunity to be immersed in it and study it.
But sometimes, you can't get to the place of interest. For example, we live hundreds of miles from the nearest beach. But my children love to study the ocean and all the creatures in it. How then could we do a nature study of the sea? By incorporating all the resources, we have at our disposal.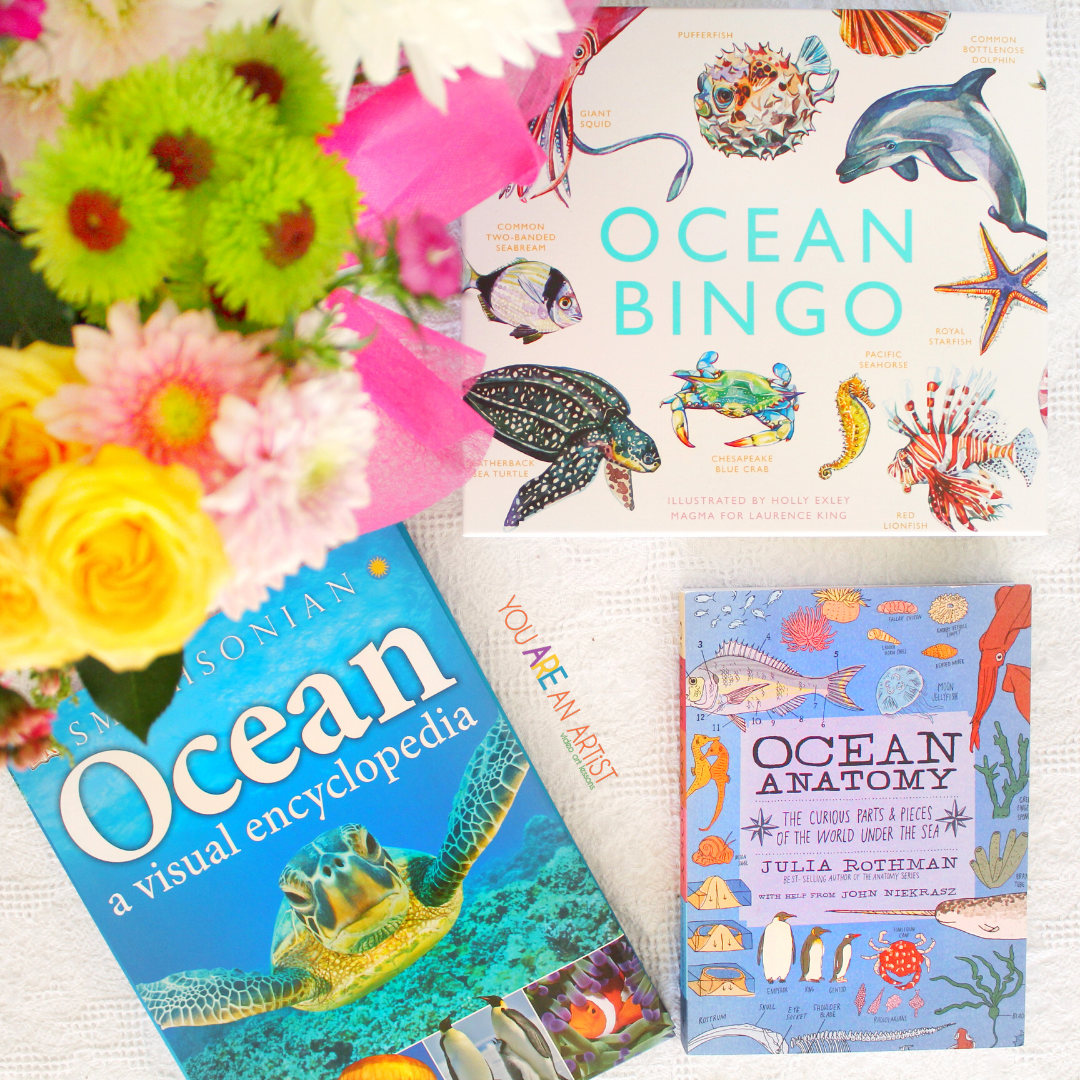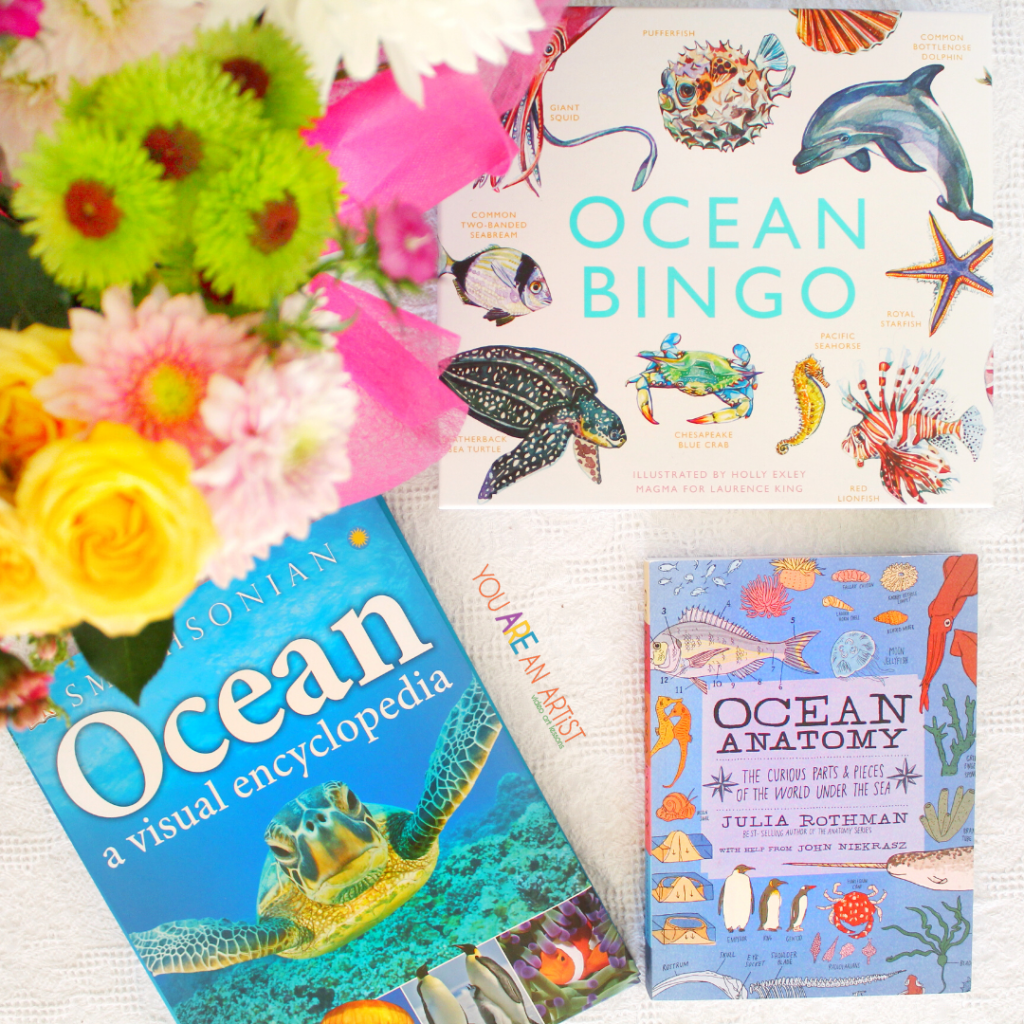 Ocean Study Lessons For Your Homeschool

We started our ocean study with a couple of favorite books, including Julia Rothman's Ocean Anatomy and the Smithsonian Ocean Visual Encyclopedia.
I queued up several ocean-themed documentaries on Netflix and Amazon Prime. Then I found several helpful blog posts and additional books to help me pull this ocean unit study together:
My kids wanted to study all sorts of information, from jellyfish to the anatomy of the seashore, sea turtles, starfish, and everything in-between.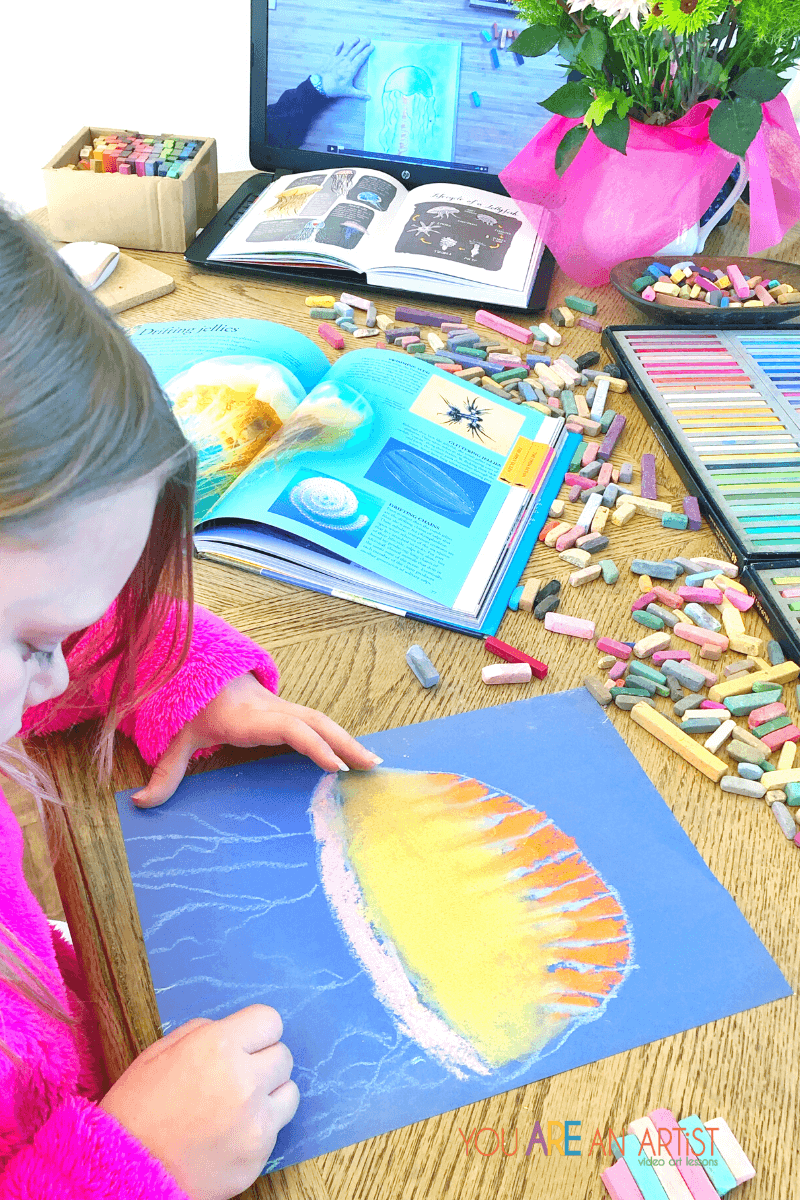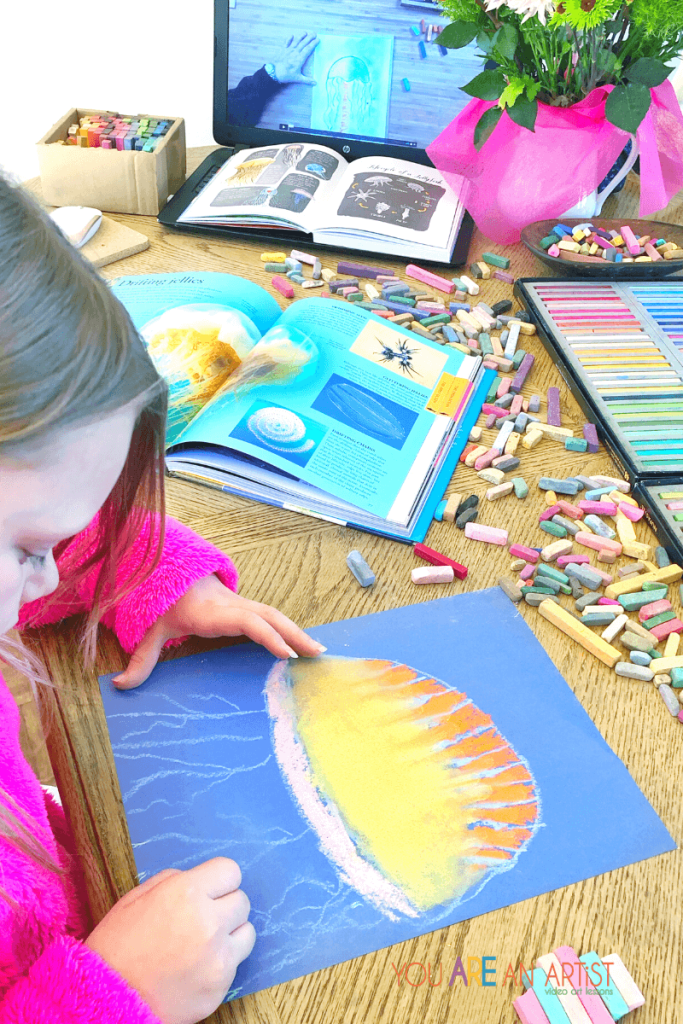 Additional Ocean Study Resources
We started with jellyfish. My daughter was especially interested in the Portuguese Man-of-War. Imagine her surprise when she learned that it is not a jellyfish but a collection of animals that live together called a siphonophore.
I wondered if Nana had a chalk pastel lesson for jellyfish. Why yes, yes she does! Nana has an entire Seashore-themed collection of art lessons!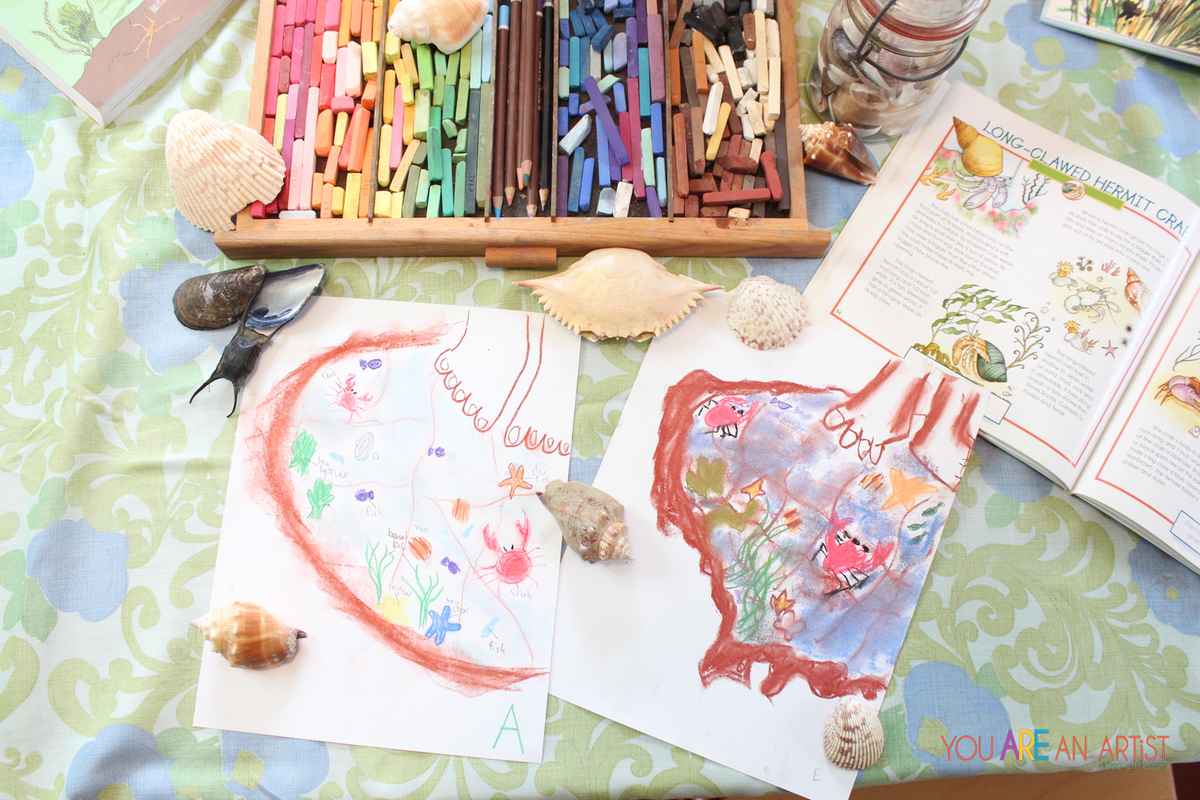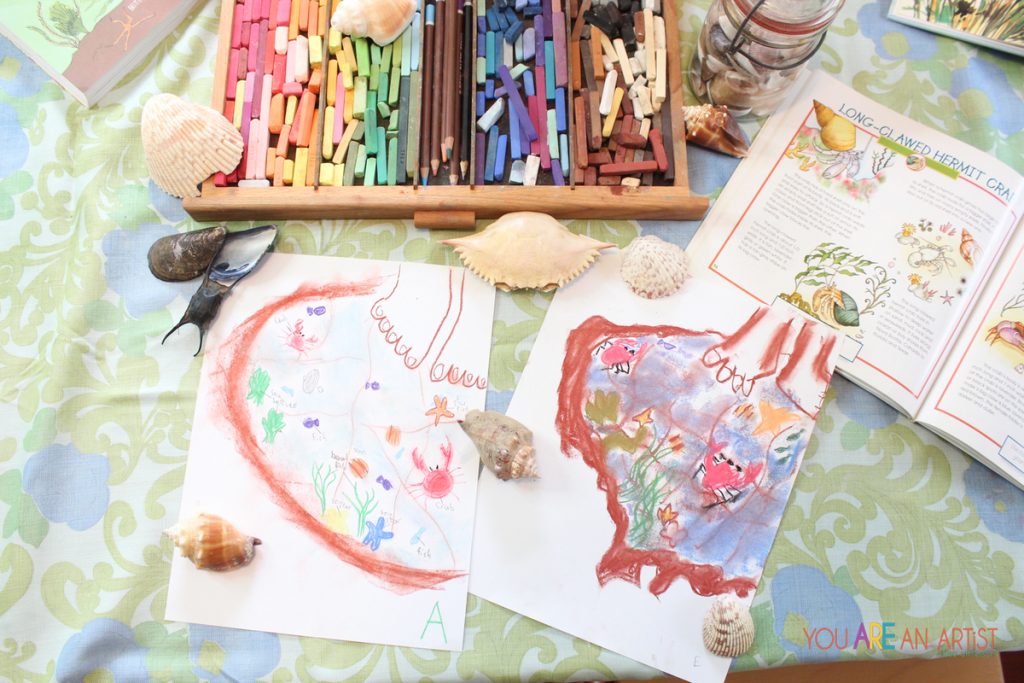 She also has a Tidal Pools Exploration lesson that is perfect to pair with your ocean studies! Check out Nana's June Art Activities to see video of this art lesson!
The Seashore art is part of the You ARE An Artist Complete Clubhouse. With the Complete Clubhouse, you'll have access to over 800+ chalk pastel video lessons including, all of the chalk pastel nature study videos, including:
Sand Bucket
Clownfish
Crab
Jellyfish
Night Shark
Starfish
Sea Turtle
Under the Sea
Sandcastle
Seahorse
Plus so much more!
Did you know there are even tutorials for chalk pastel sharks? Shark art for kids would be perfect for shark week!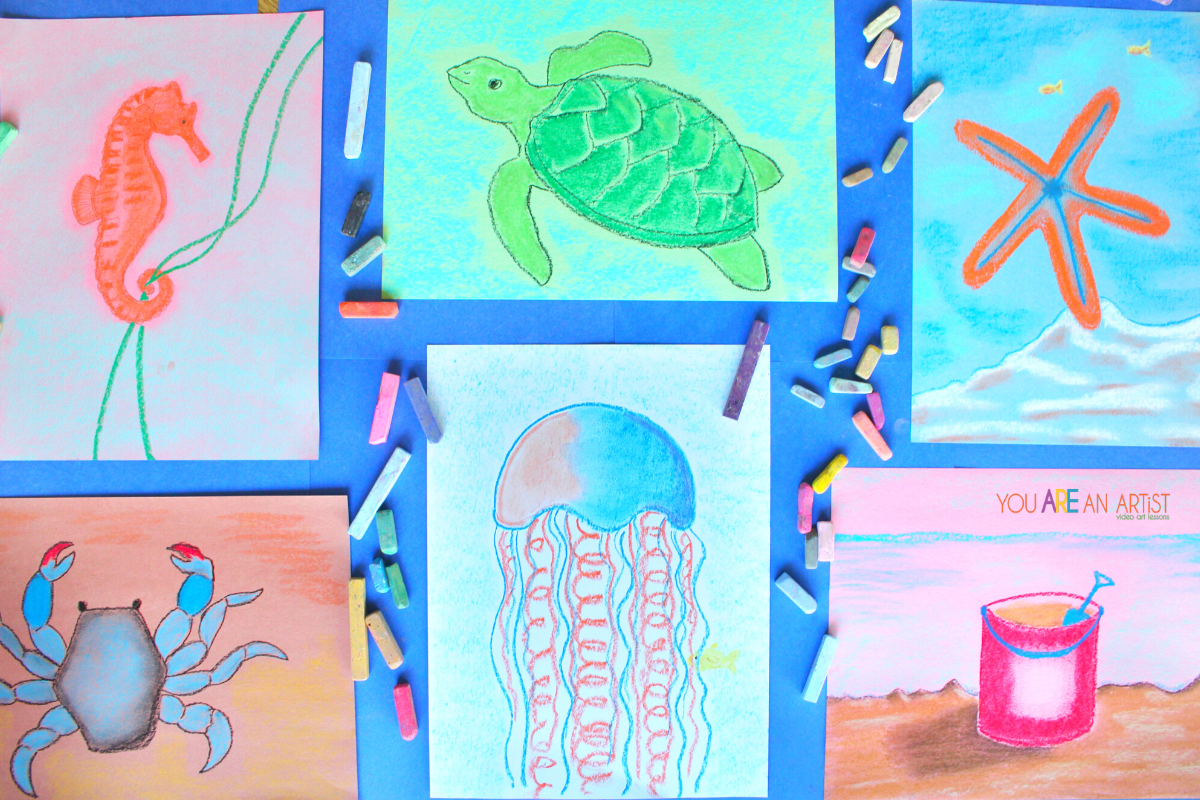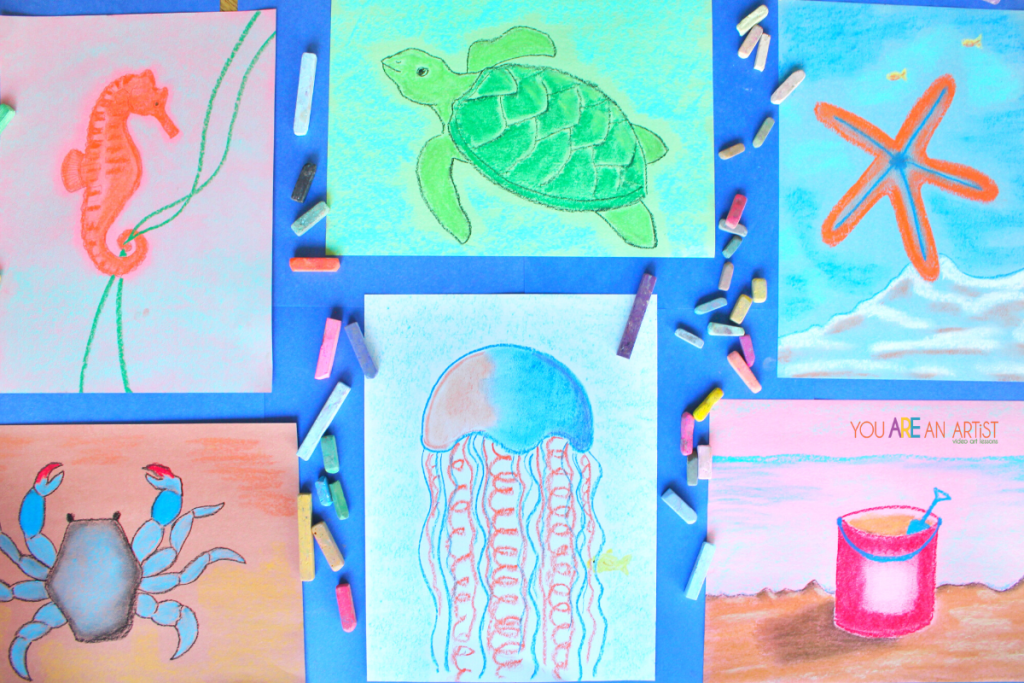 As the children created the Sand Bucket, I read aloud about the anatomy of the beach. When we discussed sea turtles, my daughter took the measuring tape to measure the largest loggerhead sea turtle on record.
FYI: it measured 9 feet in length and weighed 2,016 pounds!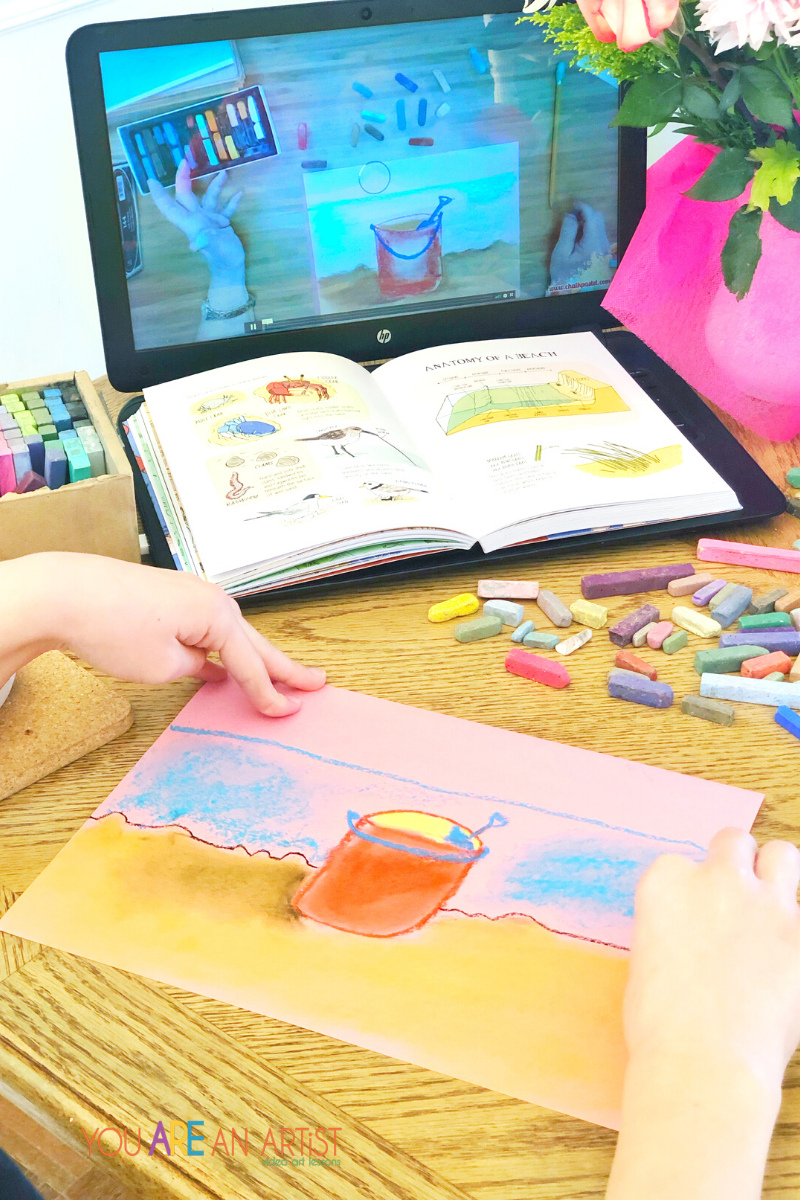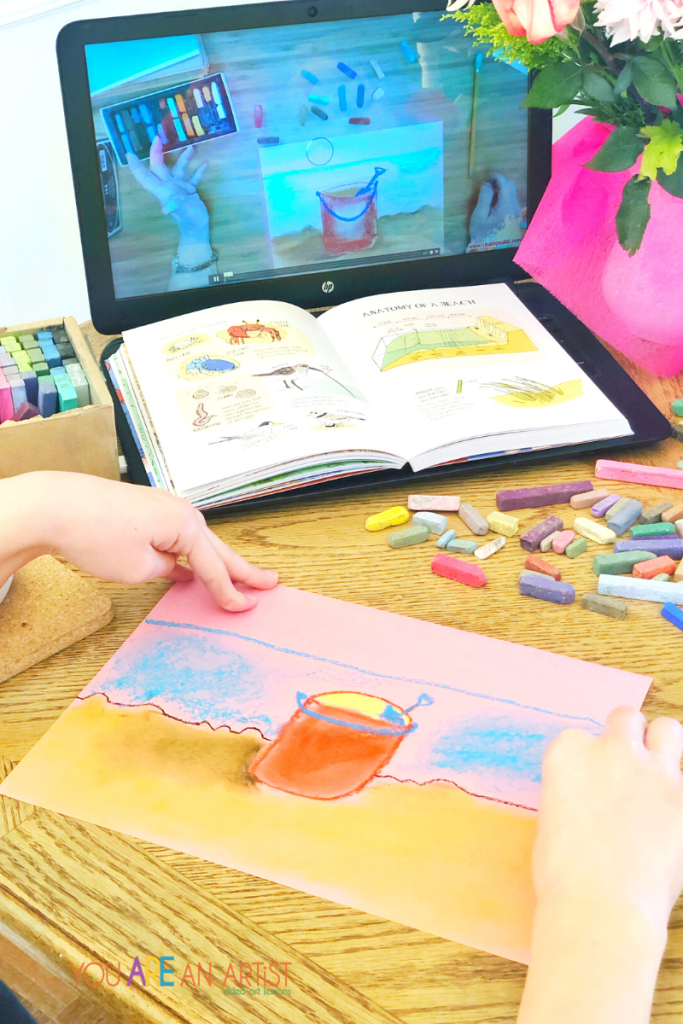 For More Nature Study In Your Homeschool
Our ocean study took us under the sea to the habitats of seahorses, blue crabs, and starfish. We learned about their anatomy and unique features. Then we watched some of those documentaries I had queued up, and the children loved it. They reminisced about a long-ago beach vacation and all the exciting things they got to see.
Seahorses are not horses but small bony fish, and Starfish are not fish at all, but echinoderms related to sea urchins!
Did you also know that the Homeschool Nature Study program offers Seashore lessons along with 26+ Outdoor Hour Challenge Homeschool Curriculum ebooks on many other nature topics? We use the nature study resource in our homeschool weekly, and it has been great at helping keep me accountable at getting us all outside and looking at nature!
So, whether you live by the seashore or hundreds of miles away, you can still enjoy an ocean unit study with all the depth and excitement of the open ocean and the color of a coral reef!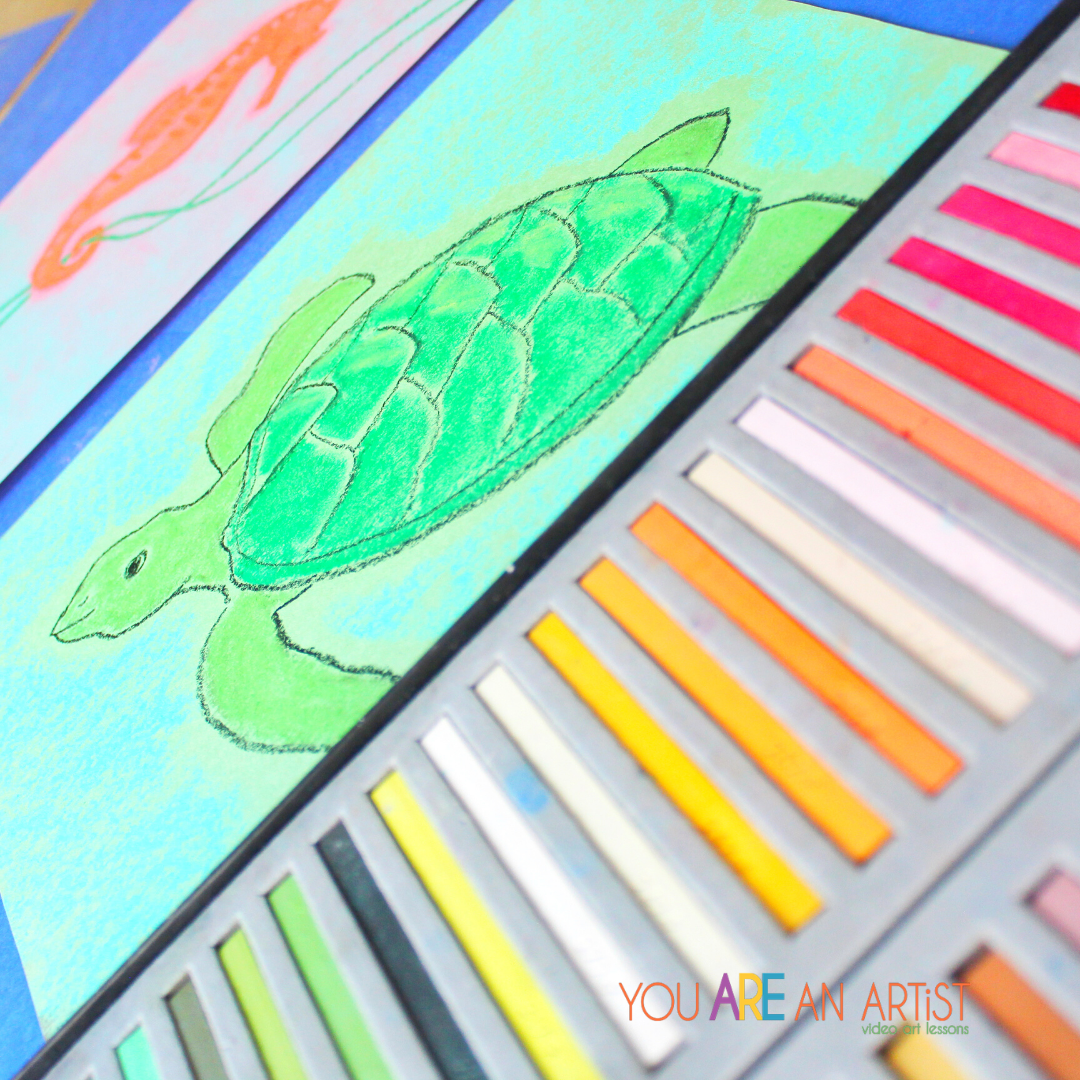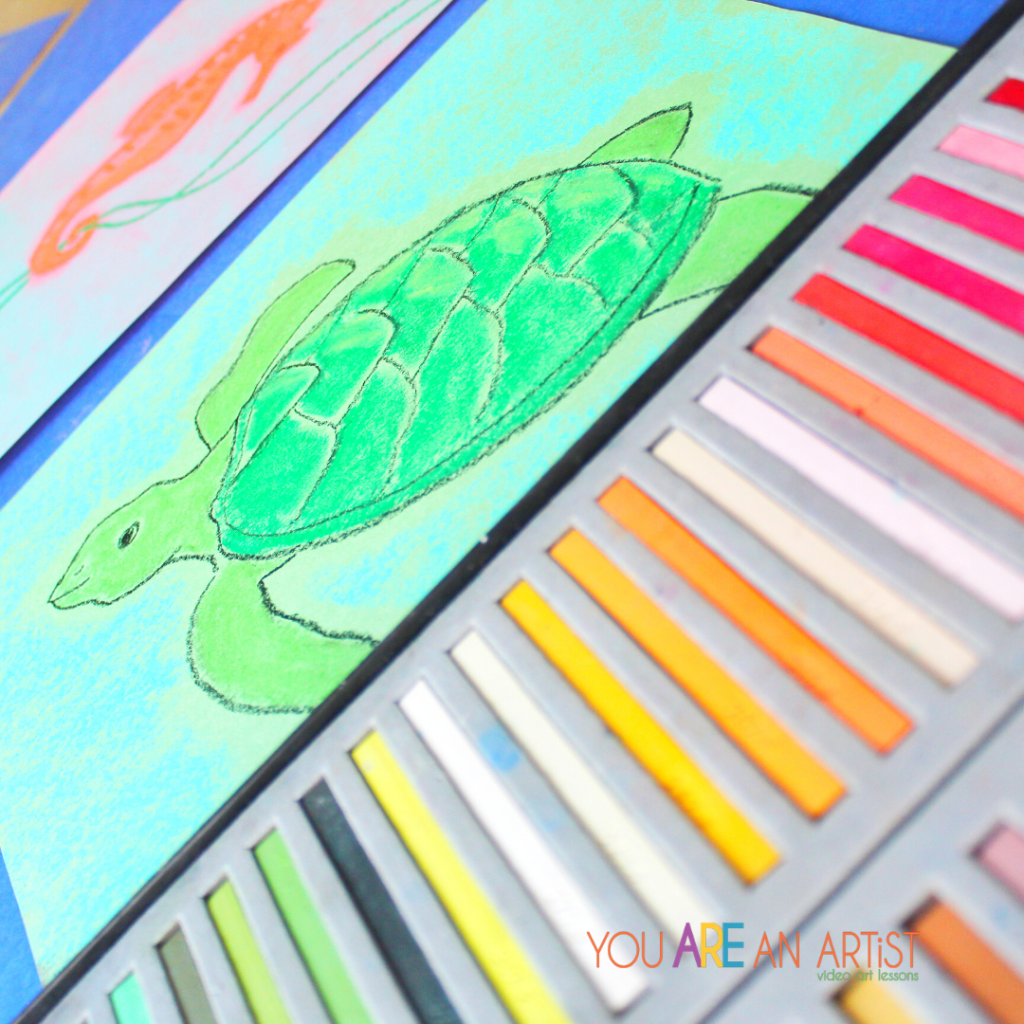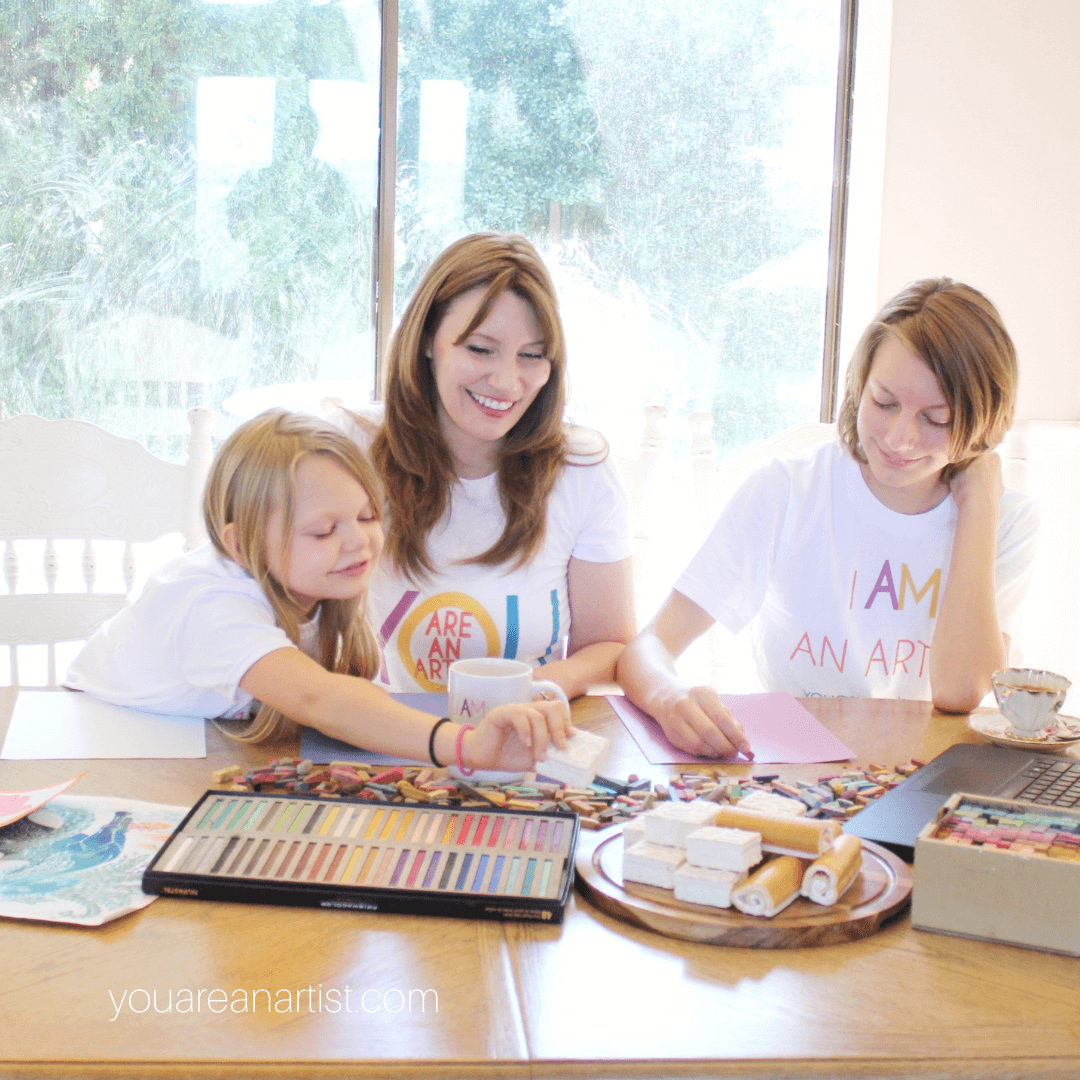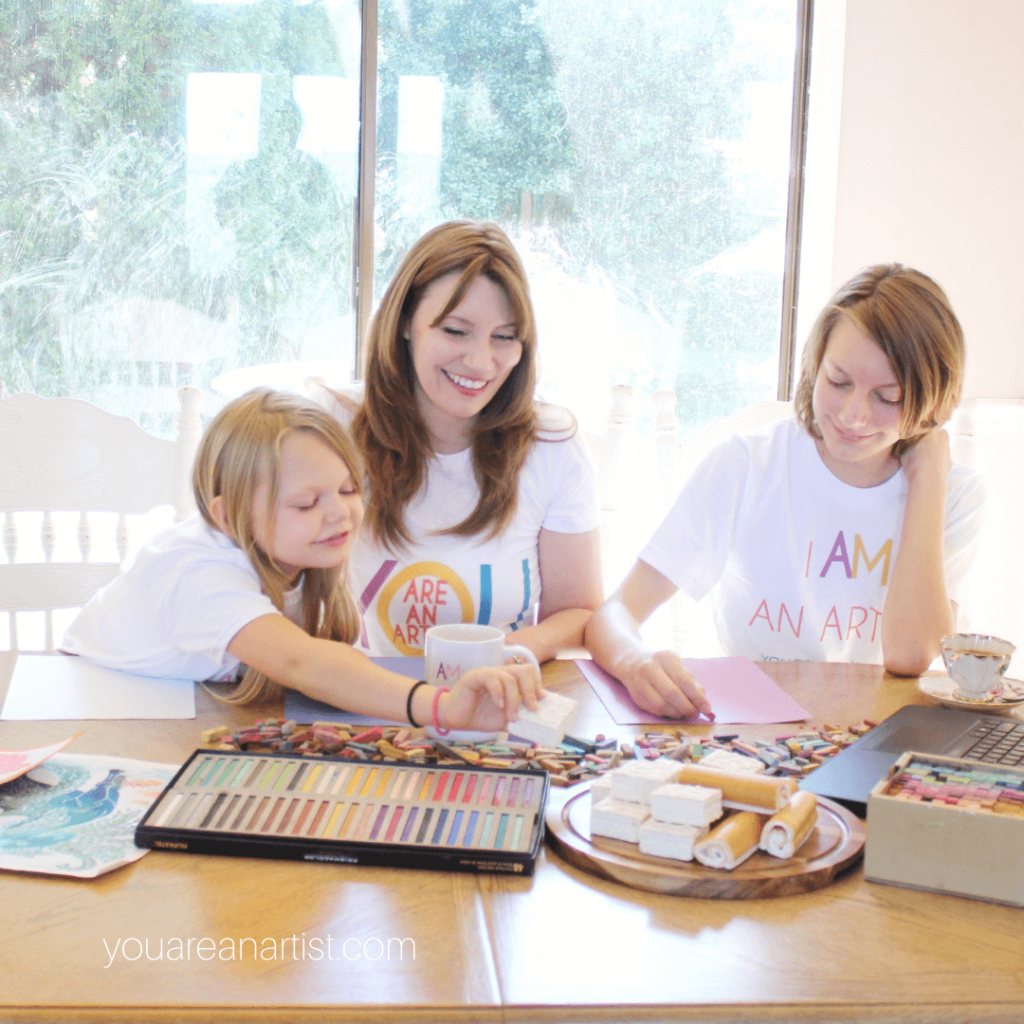 Erin is a writer, blogger, and homeschooler to two intense kids. Her blog is filled with information to help you explore a child led education while making meaningful connections with your children. Discover favorite read alouds, seasonal books, games, art projects, hands-on activities, and learn to just breathe through the ups and downs of life. She loves nature, farm life, good books, knitting, new pens, and hot coffee. Erin is a contributing writer for Weird Unsocialized Homeschoolers. Her work has also been featured on Simple Homeschool and Book Shark.