A fun art project is a perfect way to celebrate a holiday! These holiday activities for elementary school will give you opportunities to make memories in your homeschool journey.
We believe sometimes pushing everything off the kitchen table and pulling out a project is just what everyone needs.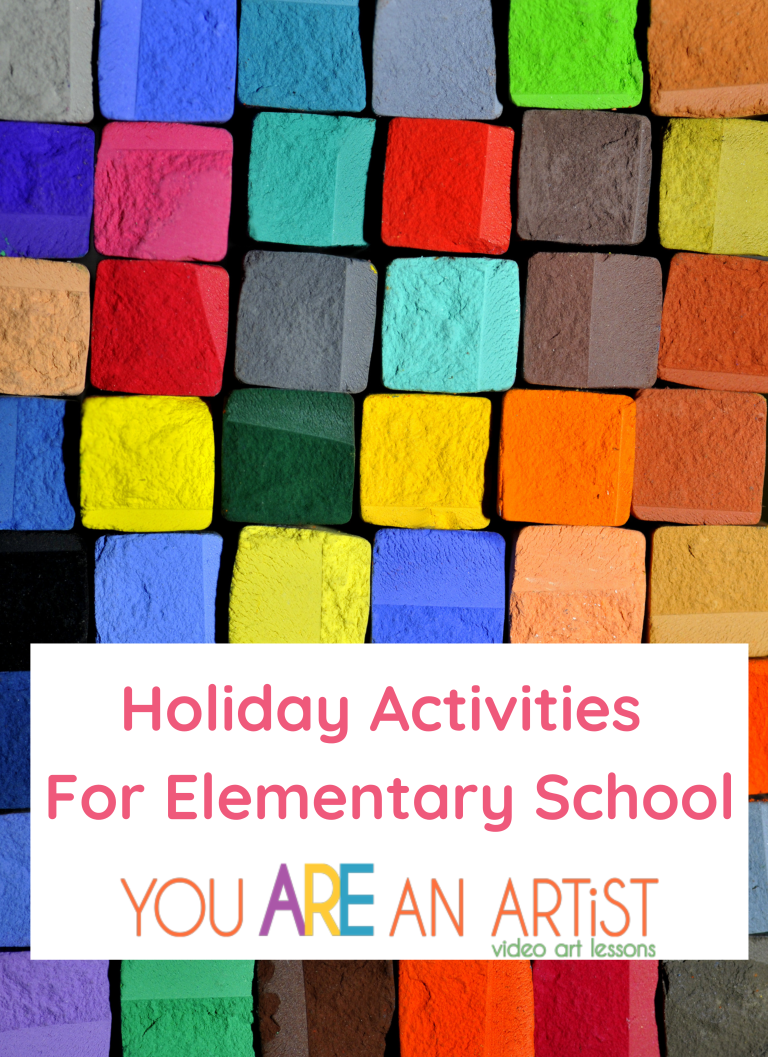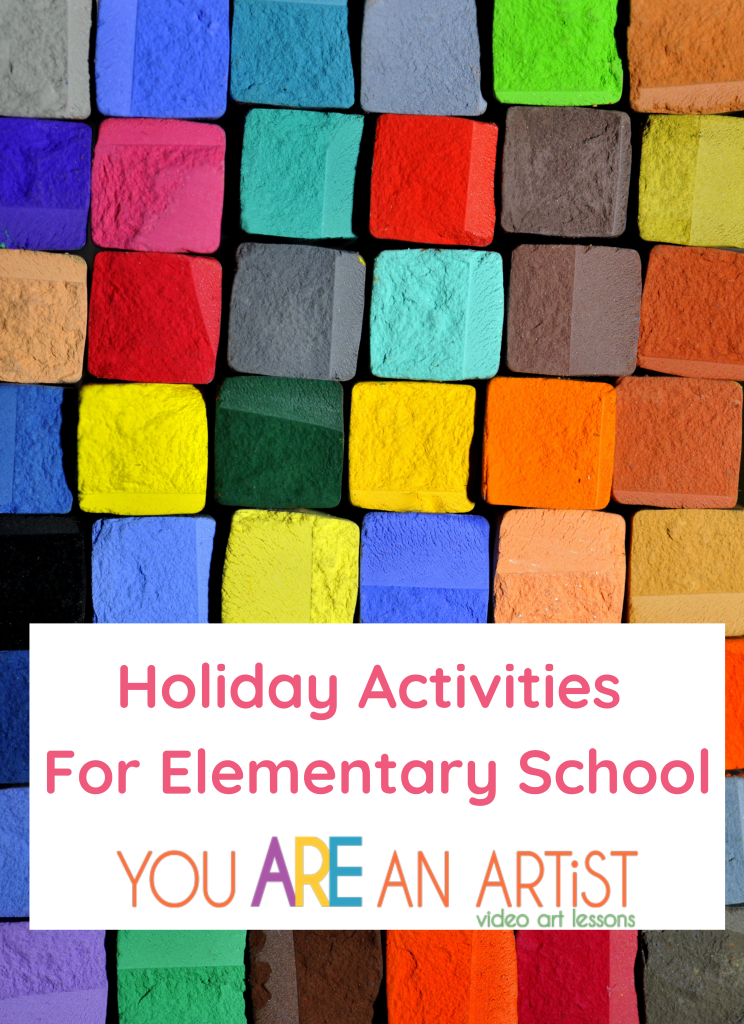 The Ultimate List of Holiday Activities For Elementary School
Enjoy this list of holiday activities for homeschool by month and by holiday. We will be adding to this list throughout the year!
January Activities
January Homeschool Art Activities – These January homeschool art activities will keep you going through the coldest month of the year with fun, indoor projects for all ages.
Activities For February
February Homeschool Art Activities You Will Love! – Valentines Day, Groundhog Day, Great Backyard Bird Count, Presidents Day
The Best Presidents Day Lessons for Your Homeschool – Presidents' Day should really be referred to as President's month if you are a homeschooler! Am I right? We can't cram all of that good stuff into one day. It's impossible; there are way too many interesting facts and rabbit trails to explore.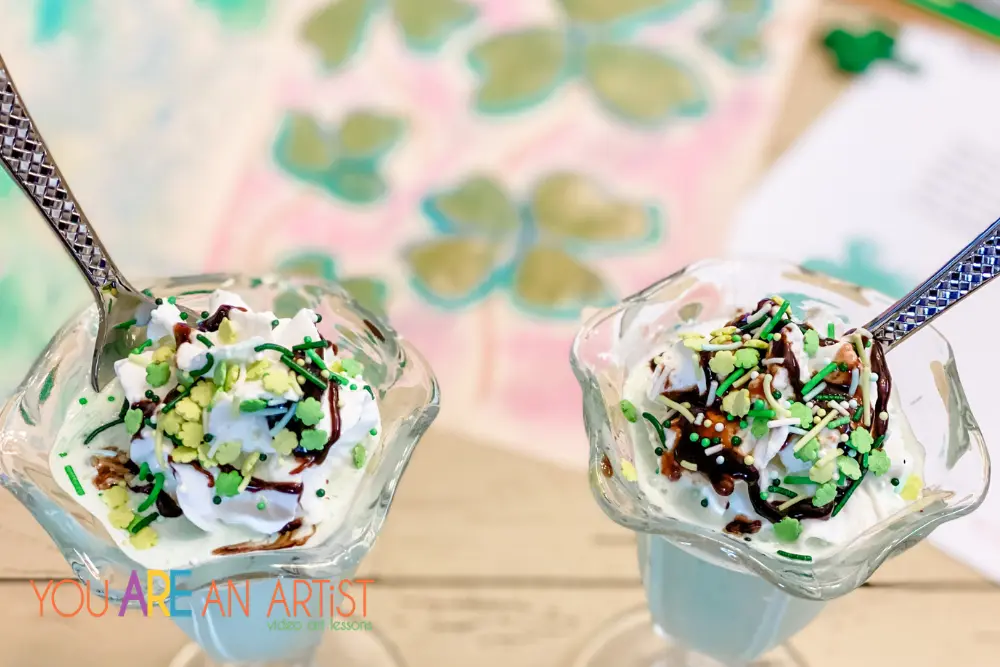 Activities For Holidays In March
March Homeschool Art Activities – Add a beautiful layer of education with art! With these March homeschool art activities you can celebrate spring, St. Patrick's Day, Van Gogh's birthday and more!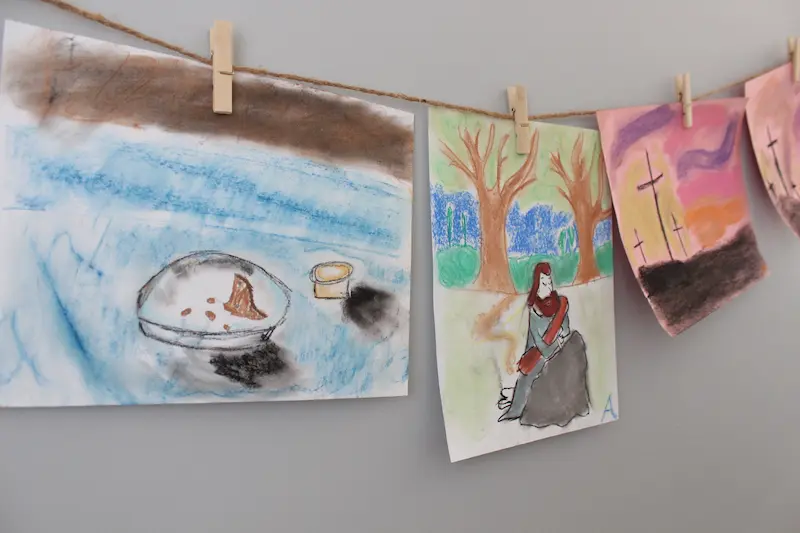 April Activities
Awesome April Homeschool Art Activities – Build beautiful memories with your family with these awesome April homeschool activities. Find art lessons for Easter, famous artists, Earth Day, plus mini moments for homeschool moms and more spring homeschool ideas! Don't miss the new I Drew It Then I Knew It Science course too!
Eric Carle and Very Hungry Caterpillar Day – Here you will find everything you need for a famous artist Eric Carle homeschool study.
May The 4th Activities
May the 4th Be With You – This fun Star Wars chalk pastel teatime with Nana is the perfect way to celebrate your kiddo's love for all things Star Wars! The Star Wars-themed lessons are super easy to follow and are ideal for all ages. All you need is a simple set of chalk pastels, construction paper, and Nana's video art lessons! Add in some tasty treats, and you have a teatime even a Wookie would love!
Marvelous May Homeschool Art Activities – These marvelous May homeschool art activities will keep the fun going throughout the month! You can include beautiful blooming flowers for your nature studies, celebrate mothers, use the force for May the 4th Be With You and paint an American flag for Memorial Day.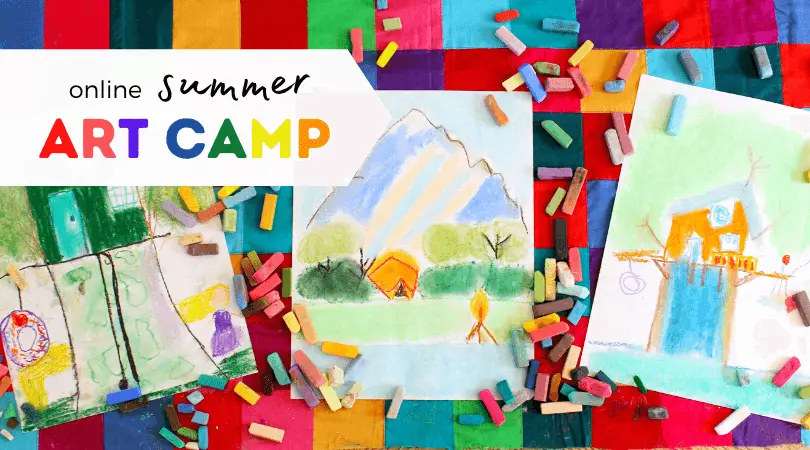 Summer Holiday Activities
Summer Art Camp for All Ages – Are you looking for a summer art camp for your kiddo this year? How about an online summer art camp chocked full of artful activities? With just a little bit of planning you can create an online summer camp right from the comfort of your own home!
June Activities
June Homeschool Activities Perfect for Summer Fun – Summer! Do you feel it too? These June homeschool art activities for summer fun will help you kick off summer break and keep any mention of boredom at bay! You can include Nana's new earthworm lesson for your nature studies, celebrate fathers, go to "infinity and beyond" with Buzz Lightyear for the new Lightyear movie and travel American Landmarks and national parks. Let's start the fun!
July Activities
July Homeschool Art Activities – What a celebratory month July is! With these July homeschool art activities, you can celebrate Independence Day, Shark Week, blueberry month, famous authors birthdays, National Ice Cream Day, Moon Day and MORE!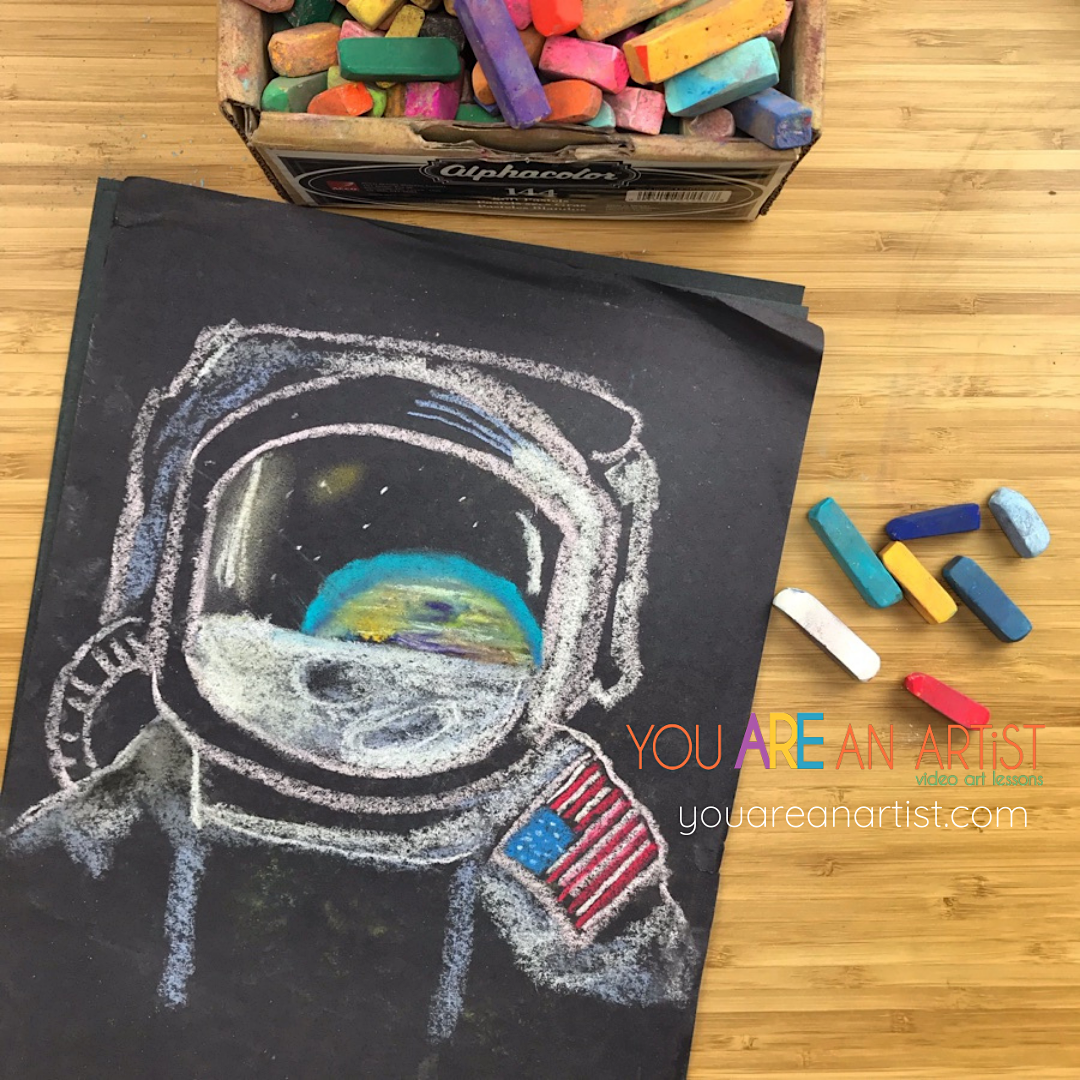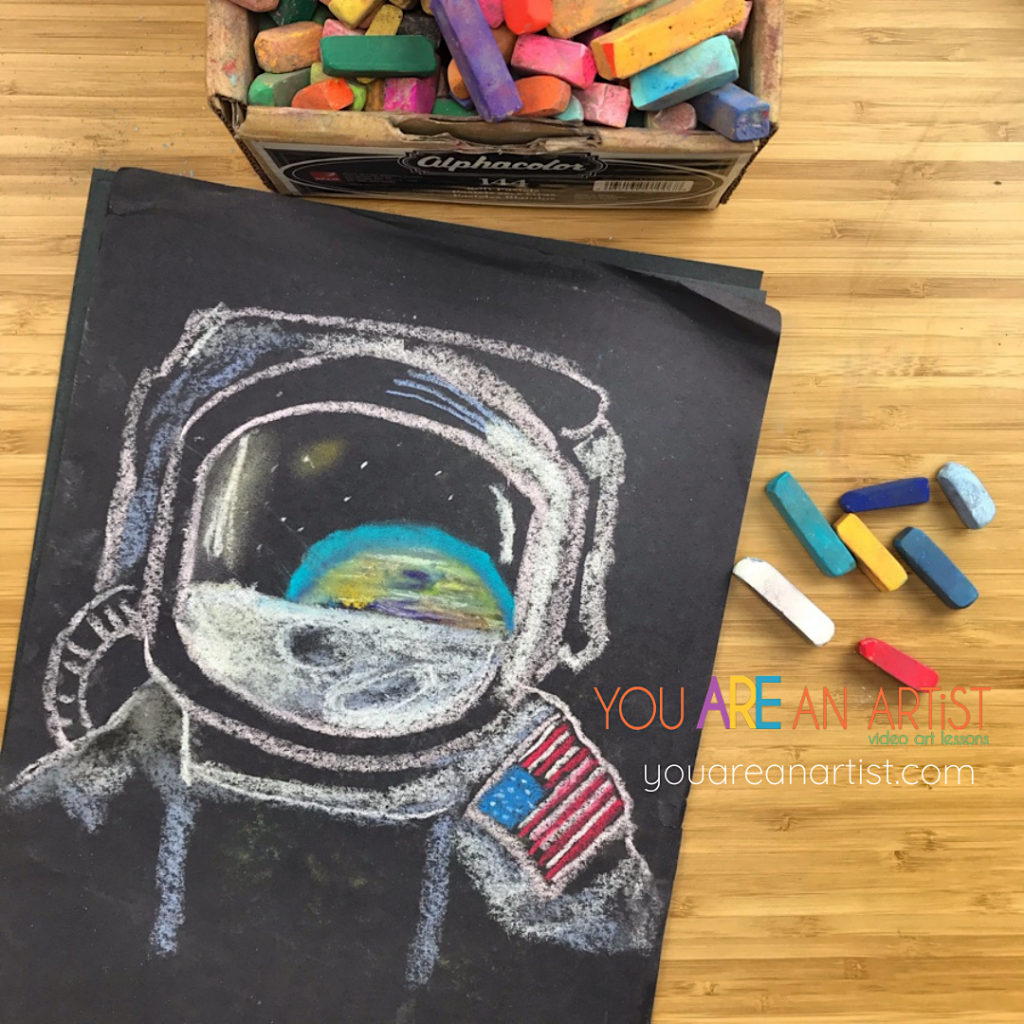 Moon Missions Anniversaries and Space Camp – This is a perfect time of year to learn about the moon in your homeschool. Here is everything you need to create a homeschool moon missions unit study that will blast off!
The Art of Patriotism – I am so grateful for our freedom and the blessings that come from living in the United States of America. While I am grateful every day, upcoming holidays make me spend more time reflecting on those blessings and the art of patriotism.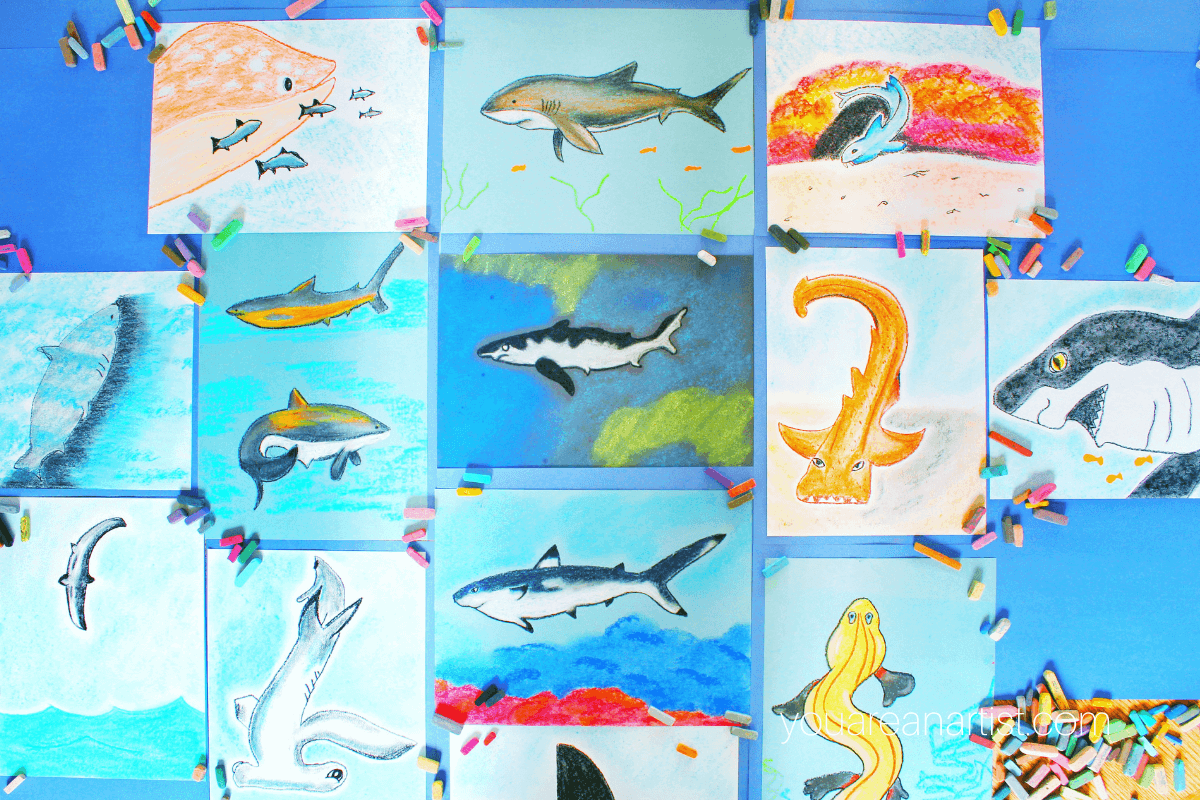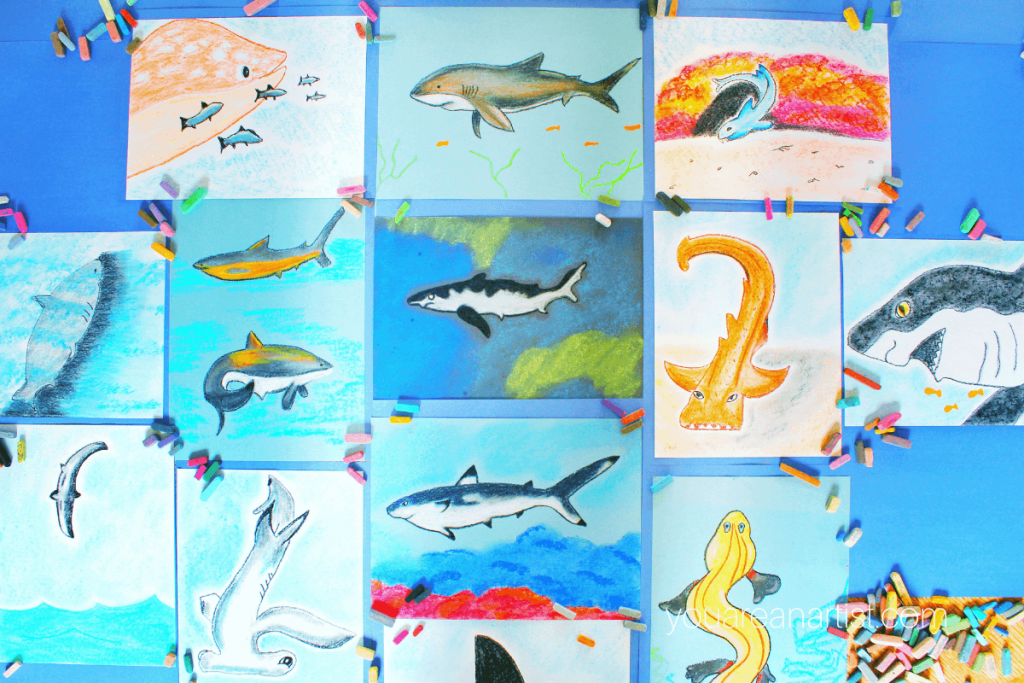 Shark Week – Do your kids love sharks? Are you getting ready for shark week? Then let Nana take you under the sea with chalk pastels shark art for kids! These easy-to-follow video homeschool lessons will teach you and your child how to draw some of the most exciting sharks using chalk pastels.
September Art Activities
Talk Like a Pirate Day – Ahoy Matey! Talk Like A Pirate Day is the perfect opportunity to add a bit of fun to your homeschool. Do you know what a pirate's favorite subject is? Arrrrrt! Get it? Arrrr. See what I did there? But seriously, there are plenty of creative ideas to add to your homeschool day, and some of them count as educational. So, let's plan a day or afternoon in your homeschool that the kids will never forget!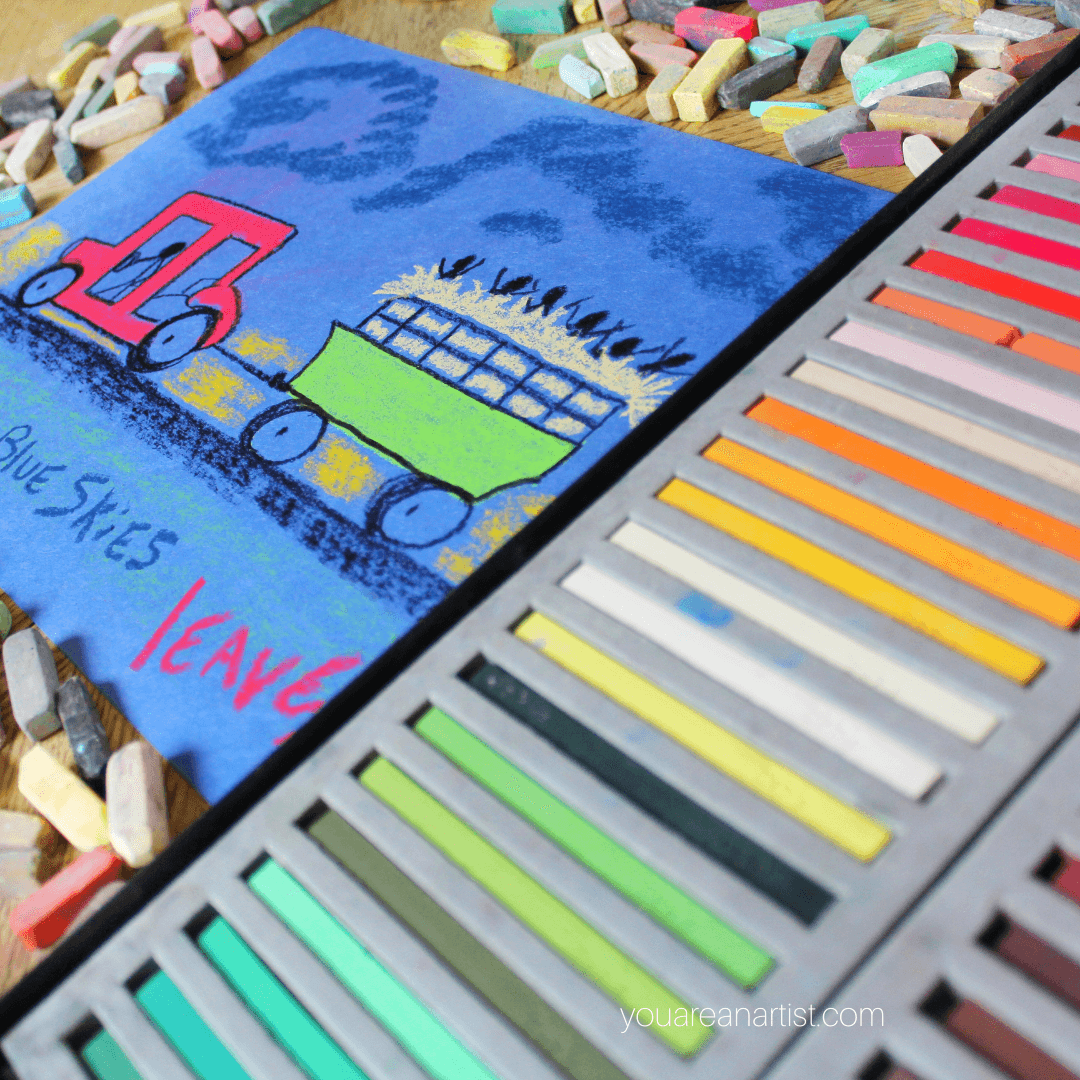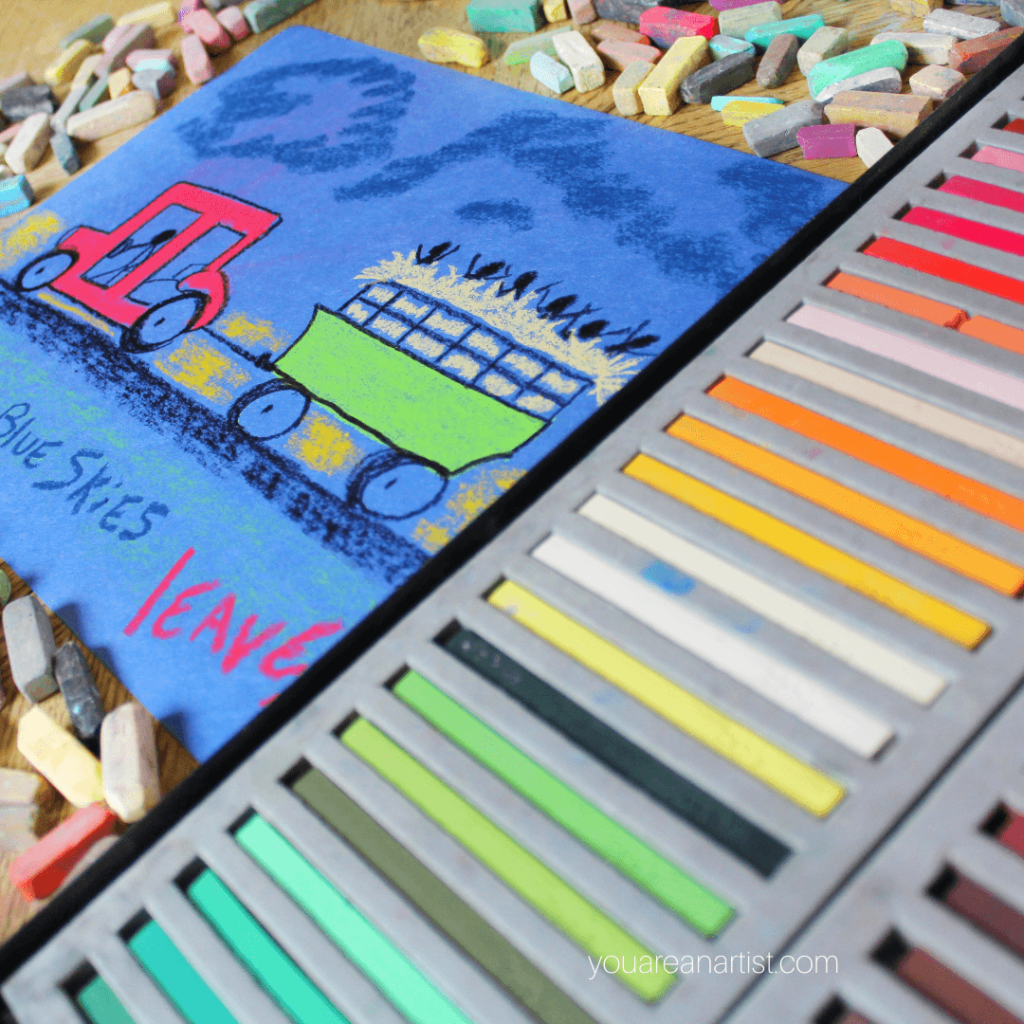 October Activities
Pumpkin Art Lessons Perfect for Fall Homeschooling – Just in time for fall, these fun and engaging art projects are perfect for your homeschool! Take a look at all the different options available as you create your own homeschool pumpkin themed study.
Columbus Day – paint a tall ship to celebrate American history.
Activities For November Holidays
Veterans Day Homeschool Activities and Resources – Whether you know a military member personally or not, there are several activities and ideas you can use to help children recognize and honor our veterans.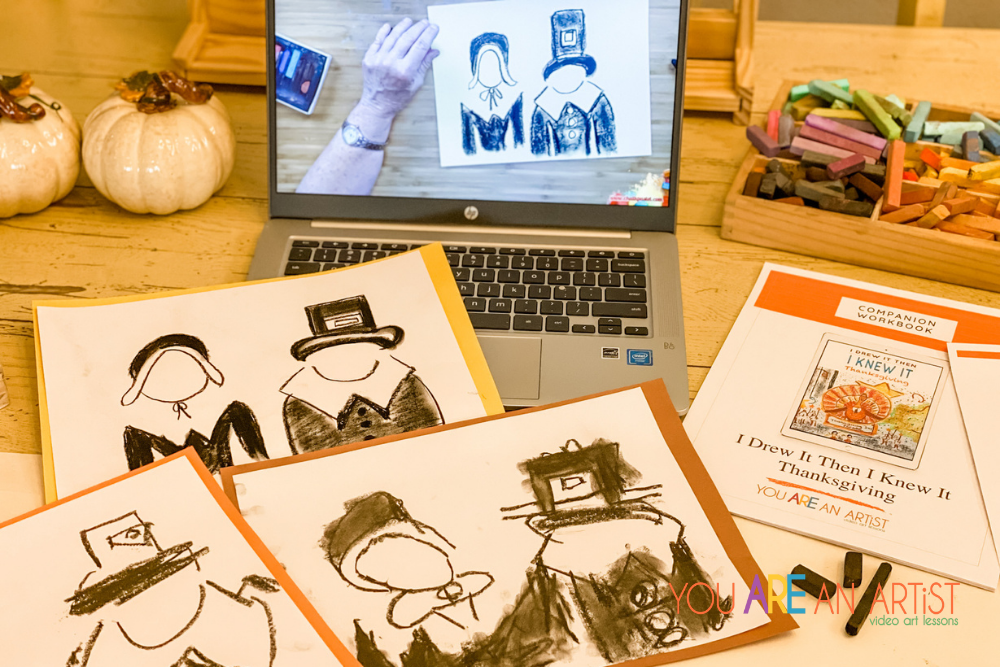 Thanksgiving Homeschool Lessons – Draw Your Way Through the Story – Here are some ideas and resources to help you plan some time to dive all into learning about Thanksgiving and creating your own homeschool traditions.
Charlie Brown Thanksgiving Homeschool Art Activities – I am a big fan of tradition, and there are some that I want to pass down to my children. I recall watching A Charlie Brown Thanksgiving as a child so many times. It became a tradition to watch the beloved special each holiday season.
December Art Activities
Pearl Harbor Day – These modern history art lessons are perfect for adding a bit of art to your homeschool history studies! These lessons are also excellent for history buffs, young and old.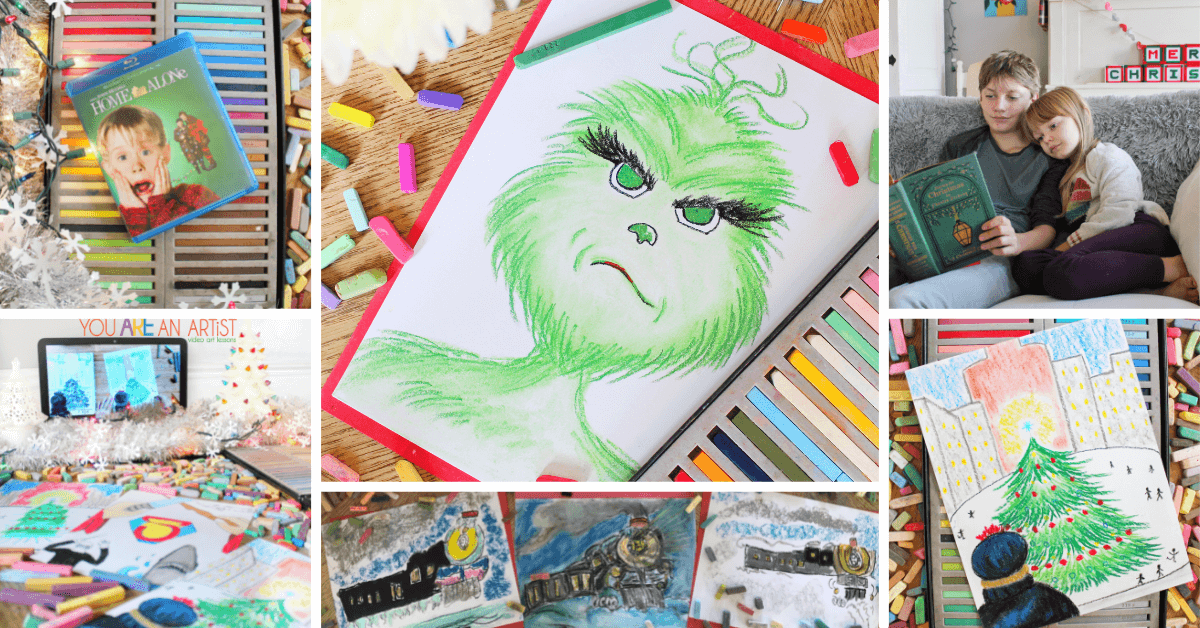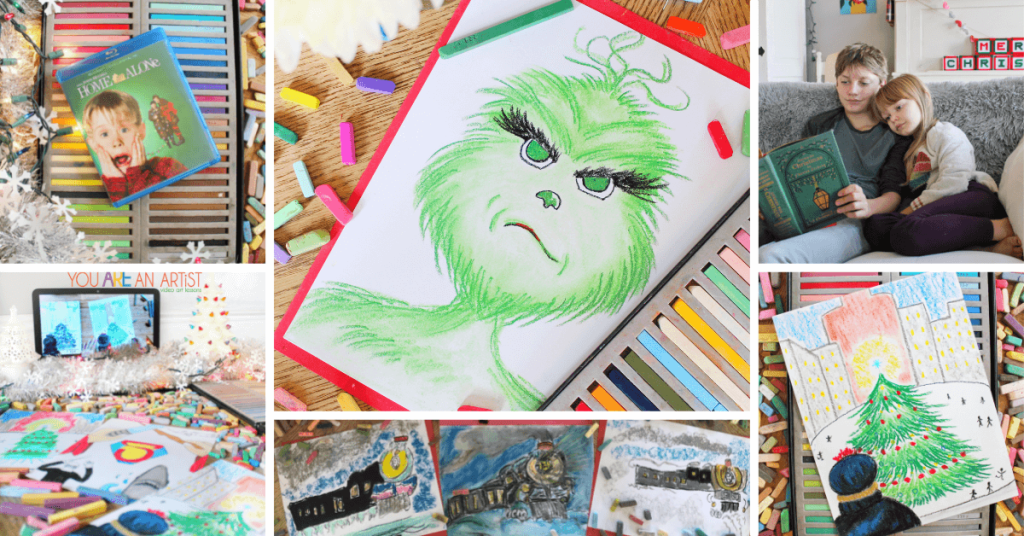 Christmas Book to Movie Homeschool Activities Your Kids Will Love! Check out this festive list of Christmas books made into movies – with homeschool activities your kids will love! Now your kids can re-create their favorite book characters and movie scenes with chalk pastels!
The Ultimate List of Christmas Homeschool Art Lessons – St. Nicholas Day, St. Lucia Day, Christmas and more! Enjoy this ultimate list of Christmas Homeschool Art Lessons! Christmas homeschooling allows us to focus on the real reason for the season. And you can do that in so many ways. We will give many resources to choose from and help you customize your perfect Christmas school day, week, or month.
Winter Solstice Homeschool Art – Celebrate the winter solstice with your kids with chalk pastels winter themed art! They are easy and fun for the whole family. A perfect addition to your winter homeschooling!
Winter Homeschool Snowflake Study – This winter homeschool snowflake study combines the beauty of winter with the fascinating life of Snowflake Bentley.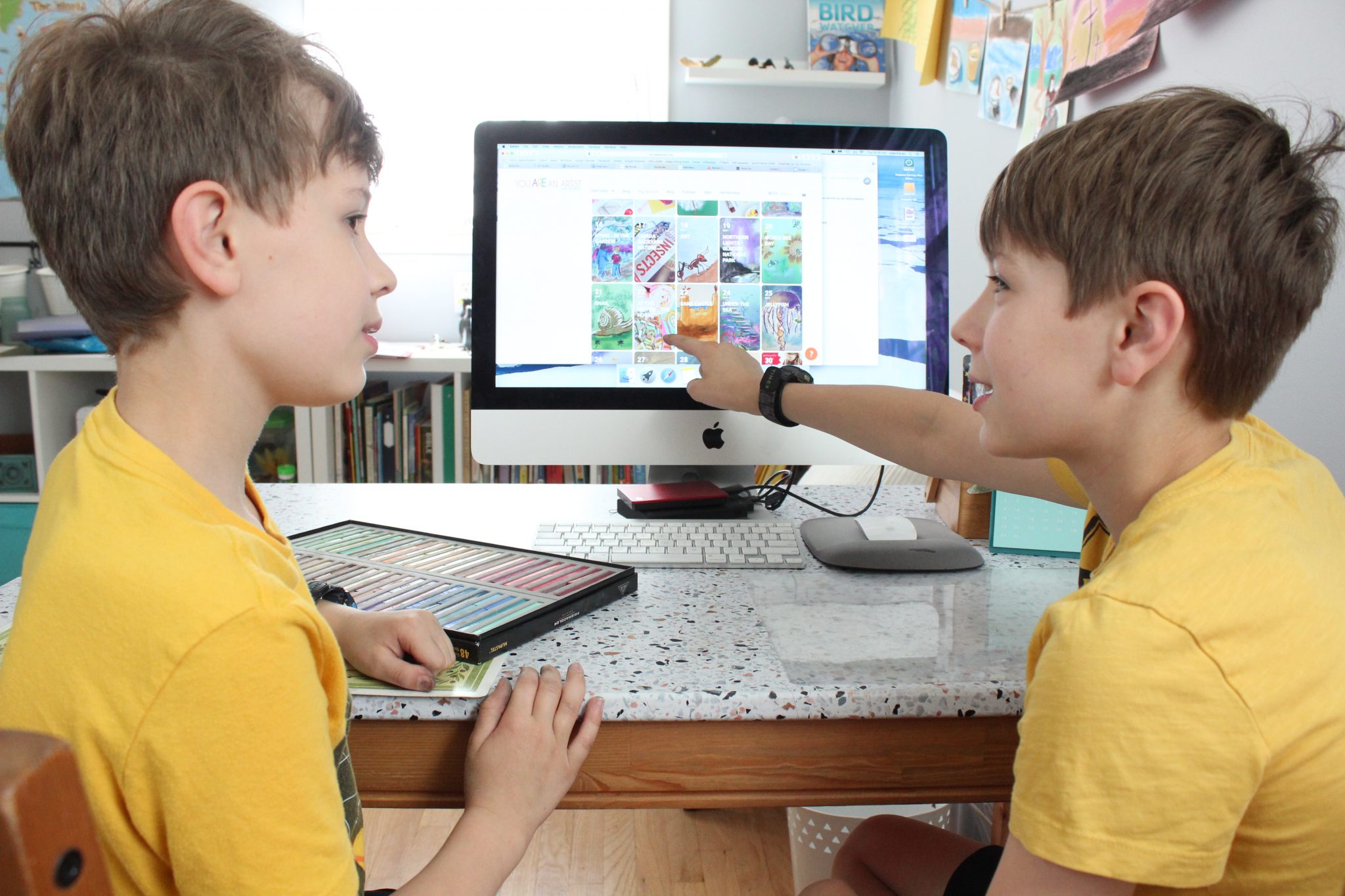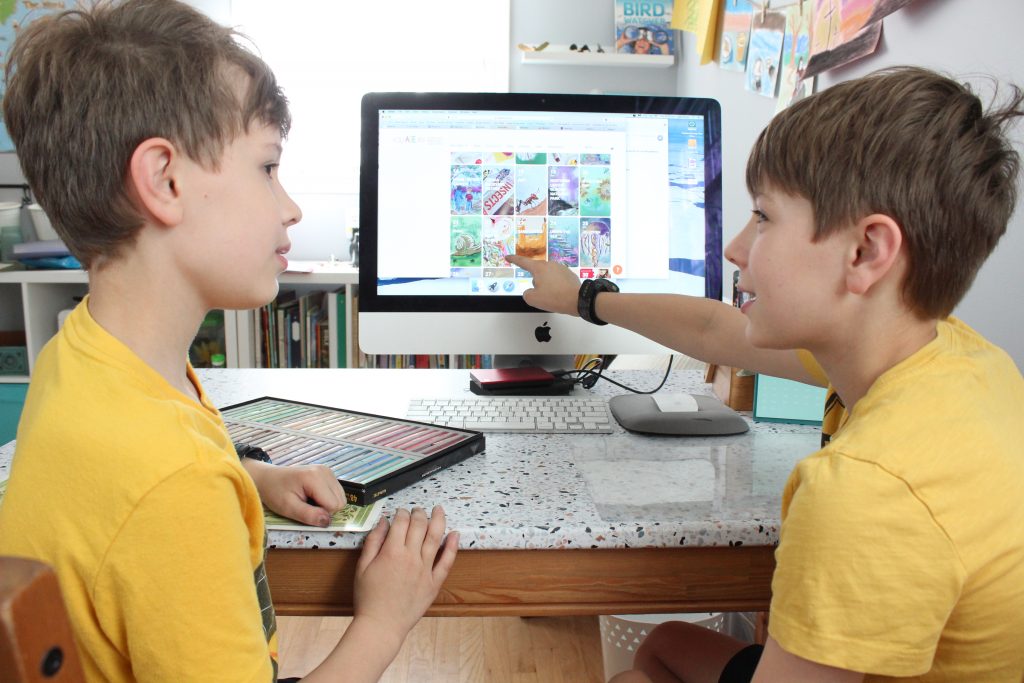 More Elementary School Learning Options
You will also love these fun elementary homeschool activities!
10 Ways to Effortless Add Art to Your Homeschool Any Time of Year – Whether you are a serious planner mom or a spontaneous fun family, we have some ideas to share with you. Because art can be the cherry on top of all your learning at home and kids thrive when they can use their hands and exercise their creativity!
Art Activities for Every Month of the Year
Look ahead to ALL the art activities for homeschooling you can enjoy every month of the year:
You ARE an ARTiST Complete Clubhouse for Homeschool Art Lessons for the Whole Year!
Plan art for every day with the Art Lesson Calendar for members. Join the You ARE an ARTiST Complete Clubhouse for access to endless art lessons for holiday activities for elementary school and the whole family throughout the year.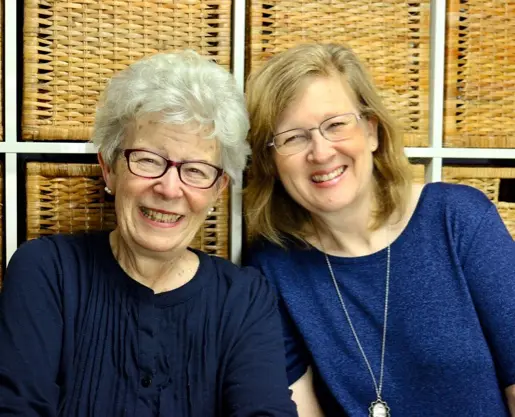 Growing a love of art at You ARE an ARTiST is a multi-generational passion! Tricia is Nana's daughter and a mama of five children. Nana shared her first chalk pastel art lessons with her grandchildren around Tricia's kitchen table. Homeschooling since 2000, Tricia has seen the fruits of home education with three homeschool grads so far! She shares the art and heart of homeschooling at Your Best Homeschool and is author of the book, Help! I'm Homeschooling! She and her husband, Steve, are also owners of sister sites Homeschool Nature Study and The Curriculum Choice.