Let me tell you a true story of the I Drew It Then I Knew It Homeschool Lessons. This is how art can be a way to engage and mesmerize your students. Get a couple of new packs of soft pastels for your students and watch them take off on a joyous carpet ride to education and fun!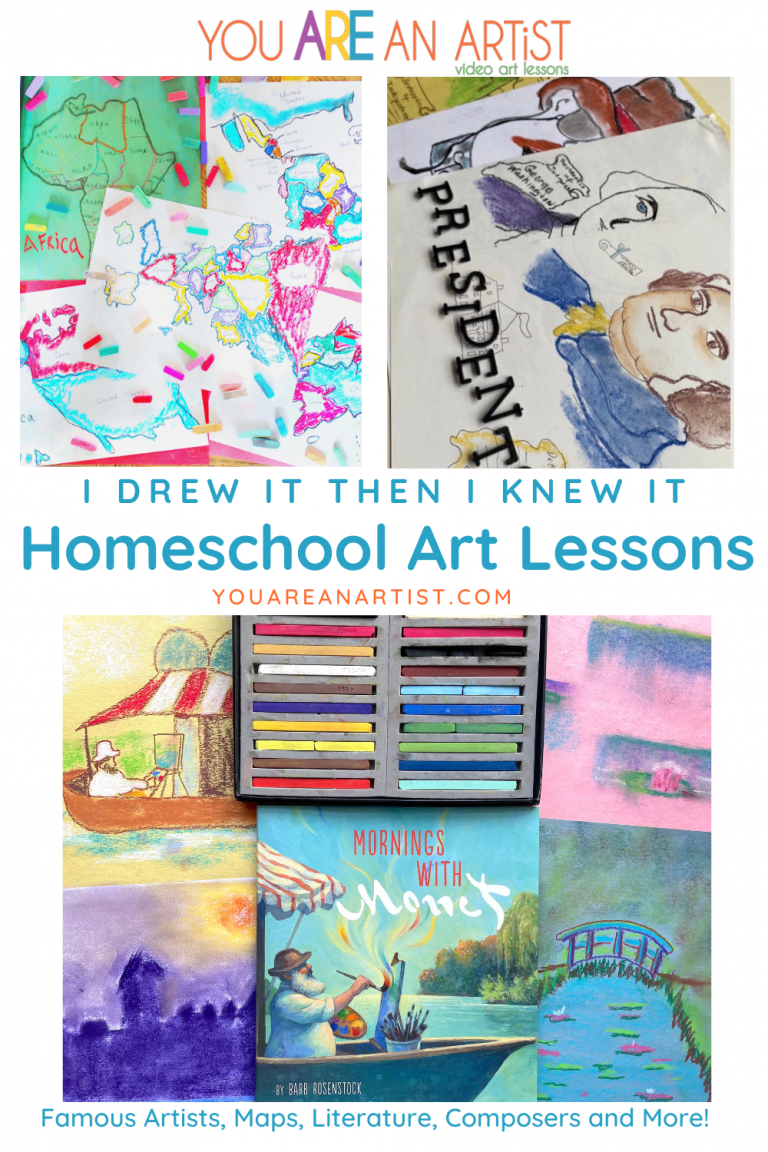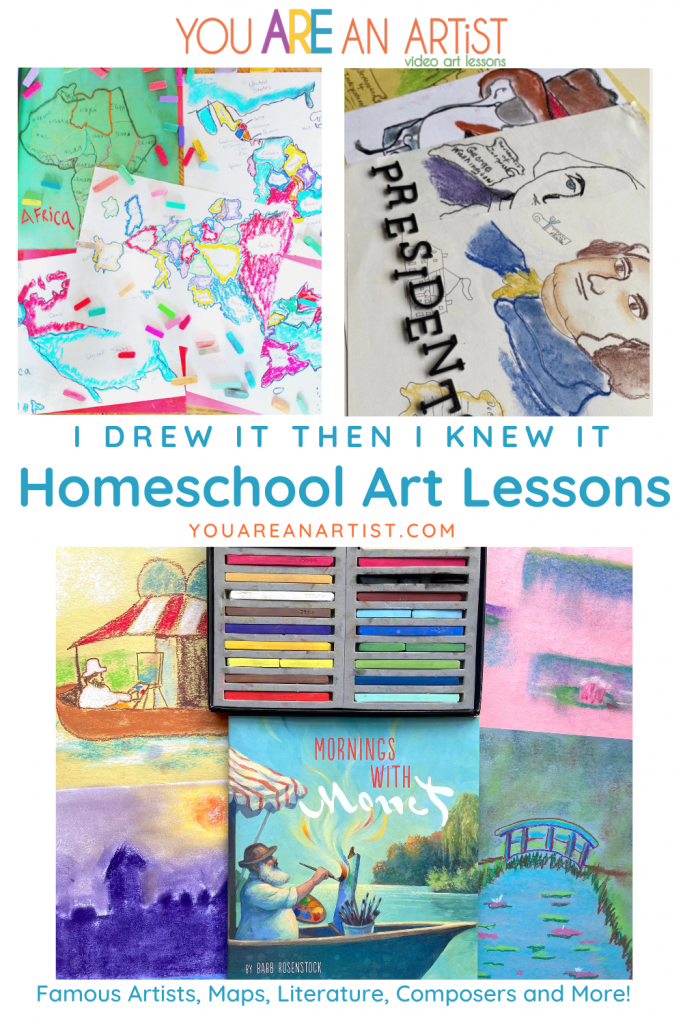 Nana's Story of I Drew It Then I Knew It Homeschool Lessons
Enjoy Nana's podcast story of how her I Drew It Then I Knew It lessons came to be.
Read The I Drew It Then I Knew It Transcript HERE.
Additional Resources For Using I Drew It Then I Knew It Art Lessons In Your Homeschool
If you have longed to include the joy of art in your days, we make it easy for you! All it takes is a starter set of chalk pastels, construction paper and Nana's video art lessons! No expensive, intimidating list of art supplies. As a Complete Clubhouse member you will have access to what you need and you don't even have to be the art teacher! Clubhouse members get a bank of art lessons for all ages, a wonderful community, plus new art lessons from Nana and themed art events throughout the year!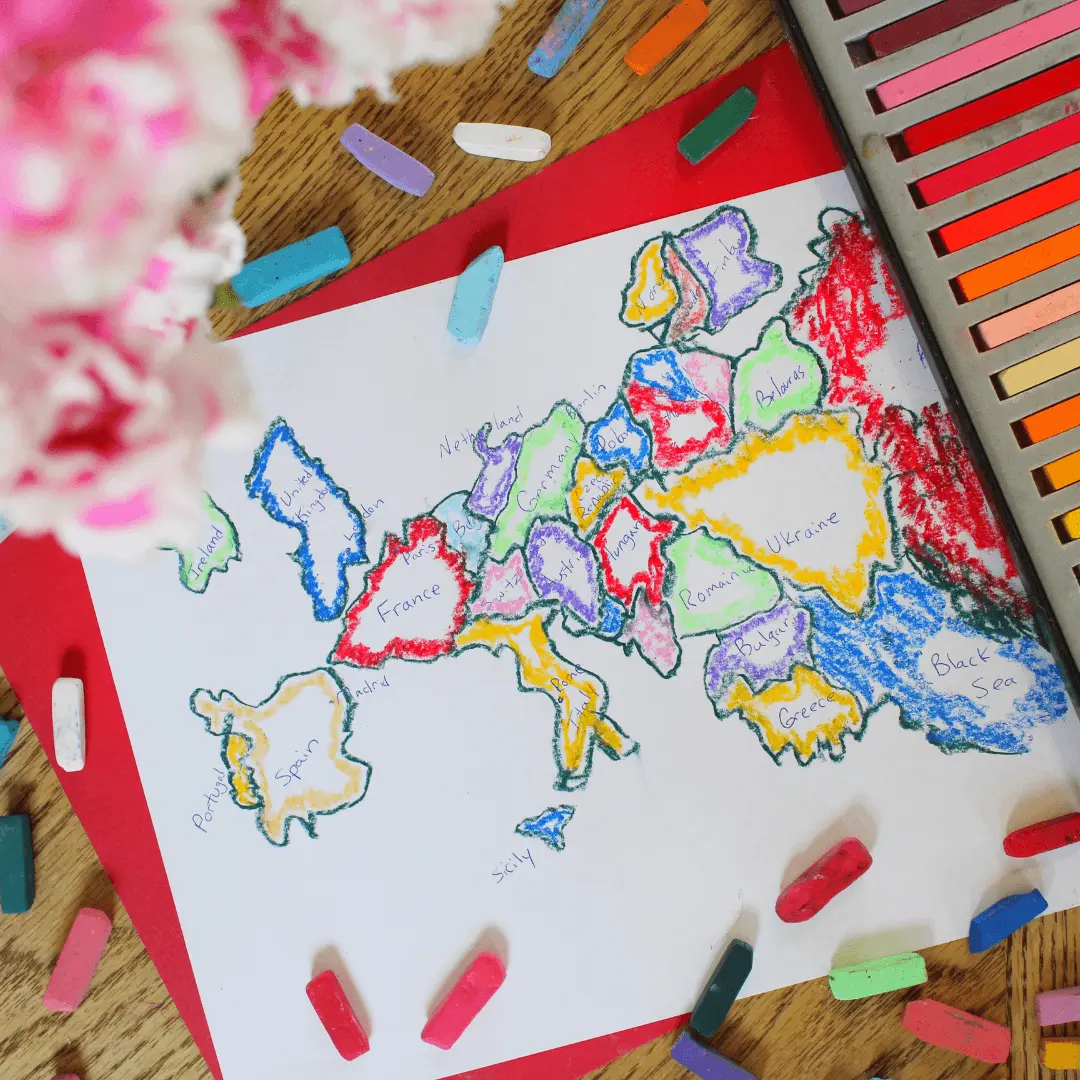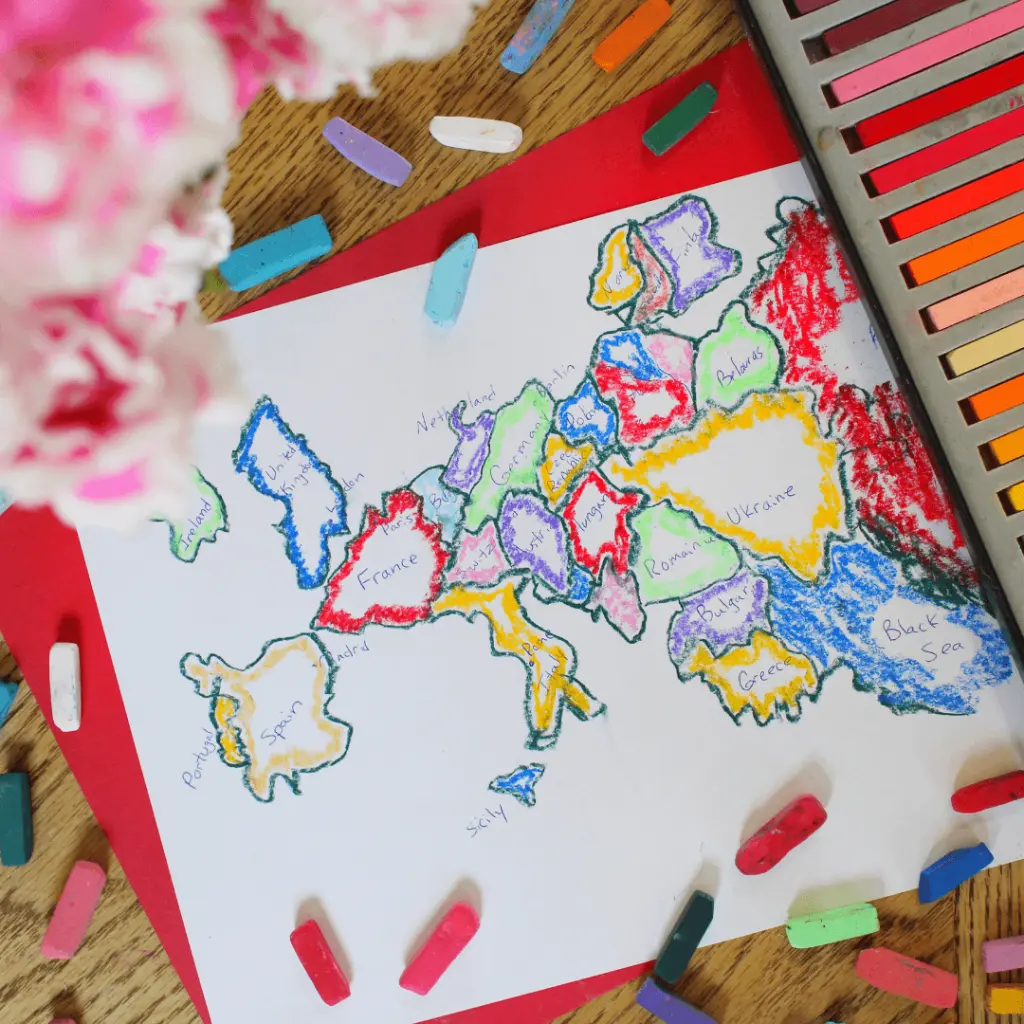 I Drew It Then I Knew It Maps Art Lessons

If you can visualize a 4th-grade Nana from years ago, come sit next to her and see how much fun maps and geography are! I can show you how to outline the contours of continents and islands and you will say, "I Drew It, Then I Knew It!" It really is fun and you will be surprised at how much you learn! Make Geography Fun with Chalk Pastels!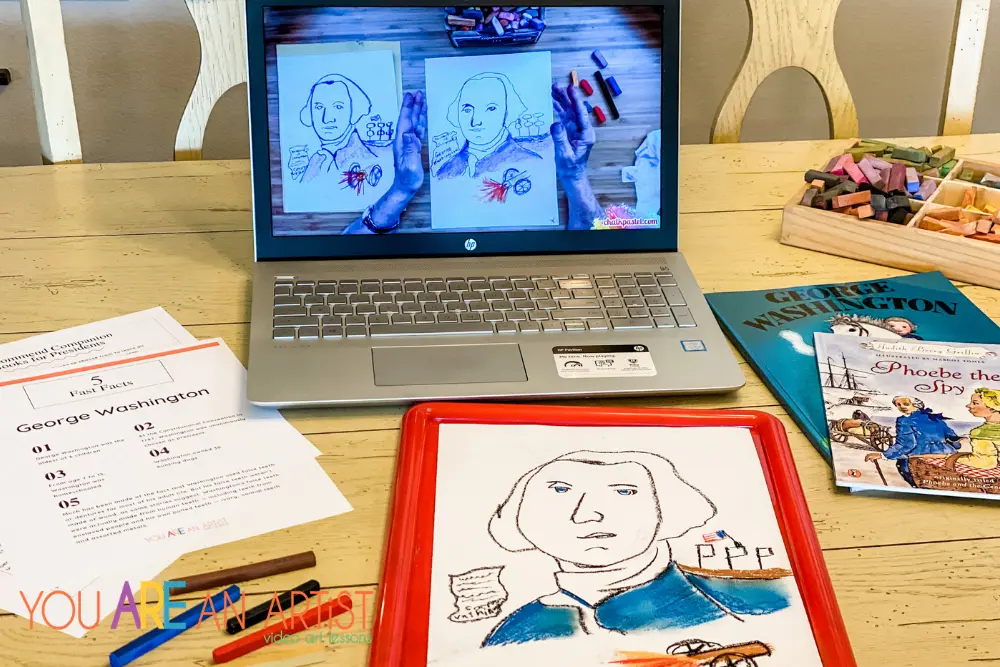 I Drew It Then I Knew It Presidents Art Lessons
There have been 45 men to hold the office of United States President. There are those that are not familiar to us at all. We will be detectives and find out interesting and maybe even surprising facts about these men! We are going to draw each President, chat about him and you will be able to sit down at dinner and tell you family presidential facts. Did you know that President James Madison was only 5'3" tall? Join Nana for the best presidents art lessons.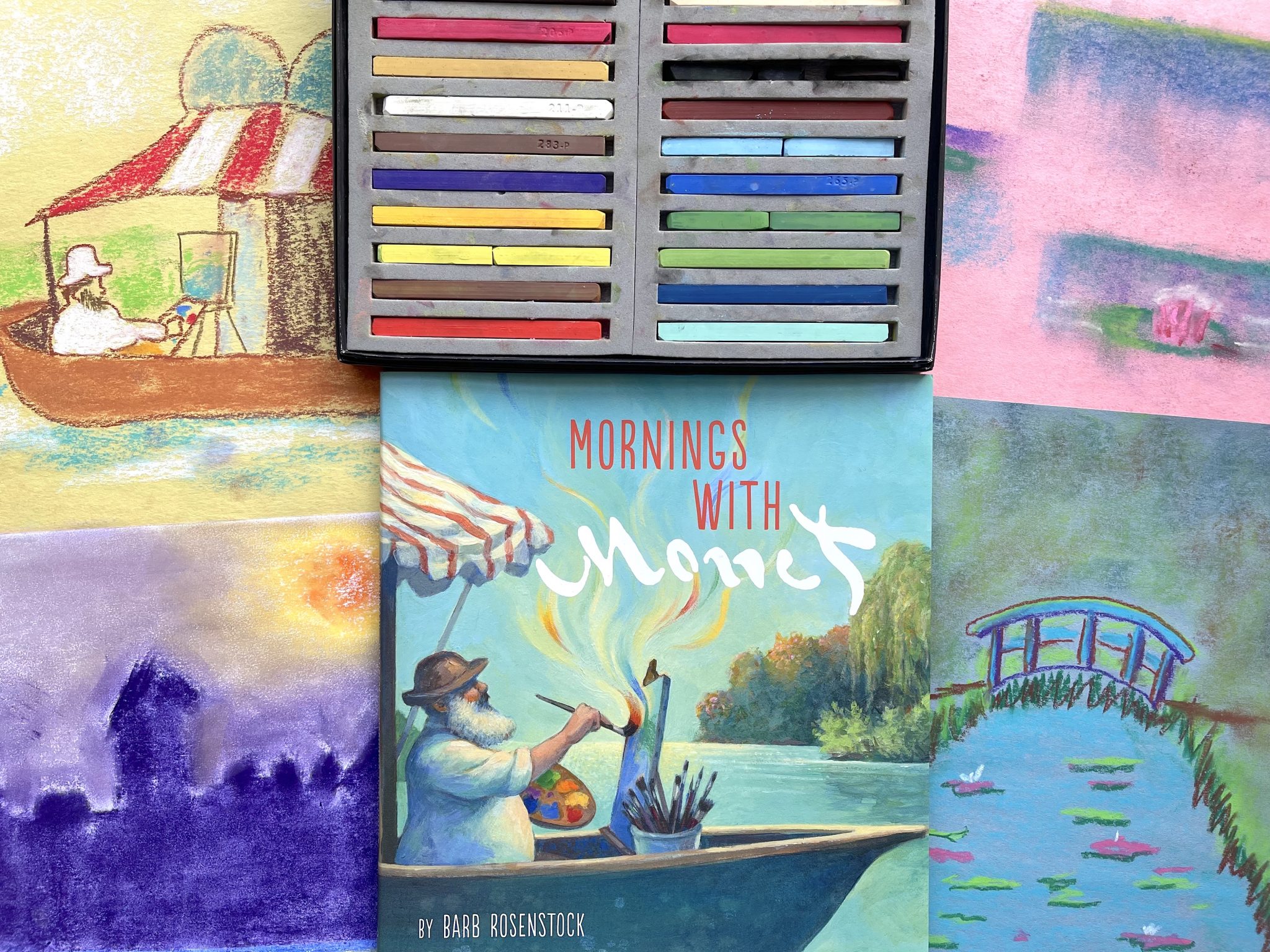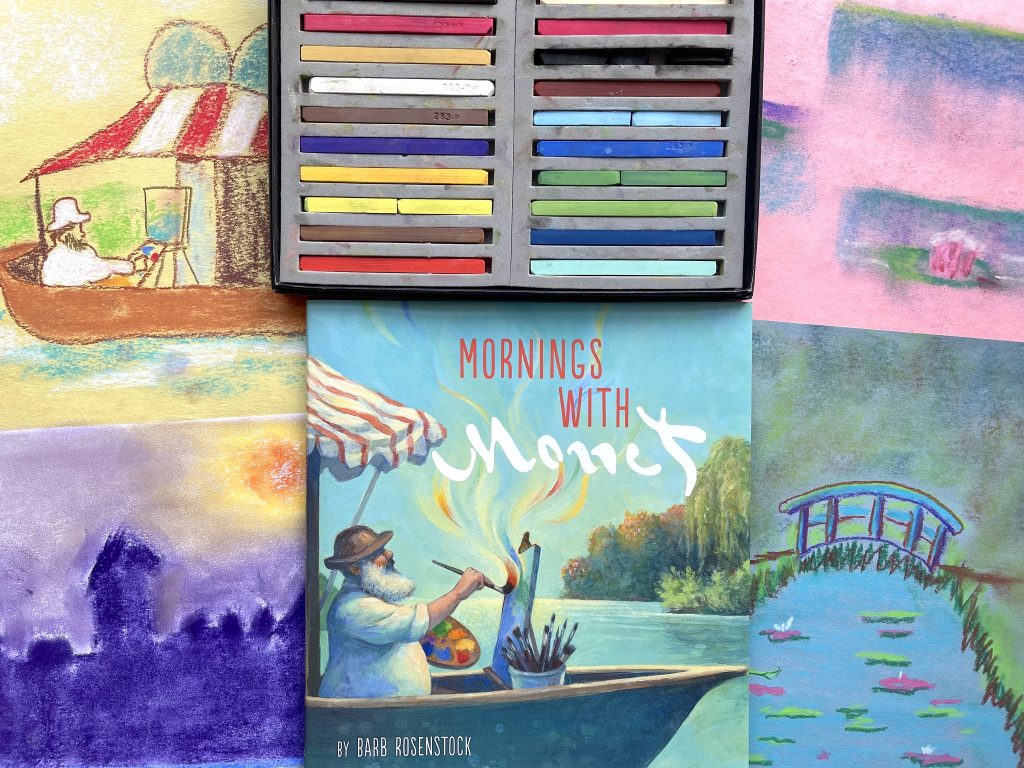 Famous Artists Art Lessons for Art Appreciation
Vermeer, Warhol, Grandma Moses, Degas…Wow! These folks are artists that we might have heard of and they were REAL people. These artists became famous because of their skills as an artist! Come along through history and let's use our pastels to see how they might have seen a girl with a pearl earring or even a famous tomato soup can! Join us for fabulous studies of famous artists with I Drew It Then I Knew It homeschool lessons!
Explore More I Drew It Then I Knew It Art Lessons
Find out more about the Best Homeschool Art Lessons for Your History Curriculum – ancient, middle ages, American and modern history cycles.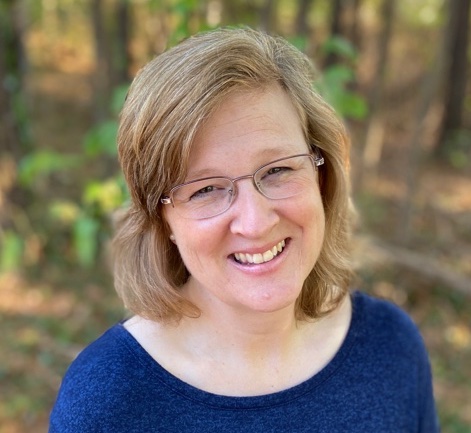 Growing a love of art at You ARE an ARTiST is a multi-generational passion! Tricia is Nana's daughter and a mama of five children. Nana shared her first chalk pastel art lessons with her grandchildren around Tricia's kitchen table. Homeschooling since 2000, Tricia has seen the fruits of home education with three homeschool grads so far! She shares the art and heart of homeschooling at Hodgepodge and is author of the book, Help! I'm Homeschooling! She and her husband, Steve, are also owners of The Curriculum Choice.