Let Nana's chalk pastel lessons make learning about American history fun and engaging! Enjoy an I Drew It Then I Knew It Christopher Columbus art lesson to complement your history studies!
This art lesson is the sample from Nana's Classical Collection of American history video art lessons. All of Nana's I Drew It Then I Knew It lessons are included at the Complete level of the You ARE an ARTiST Clubhouse.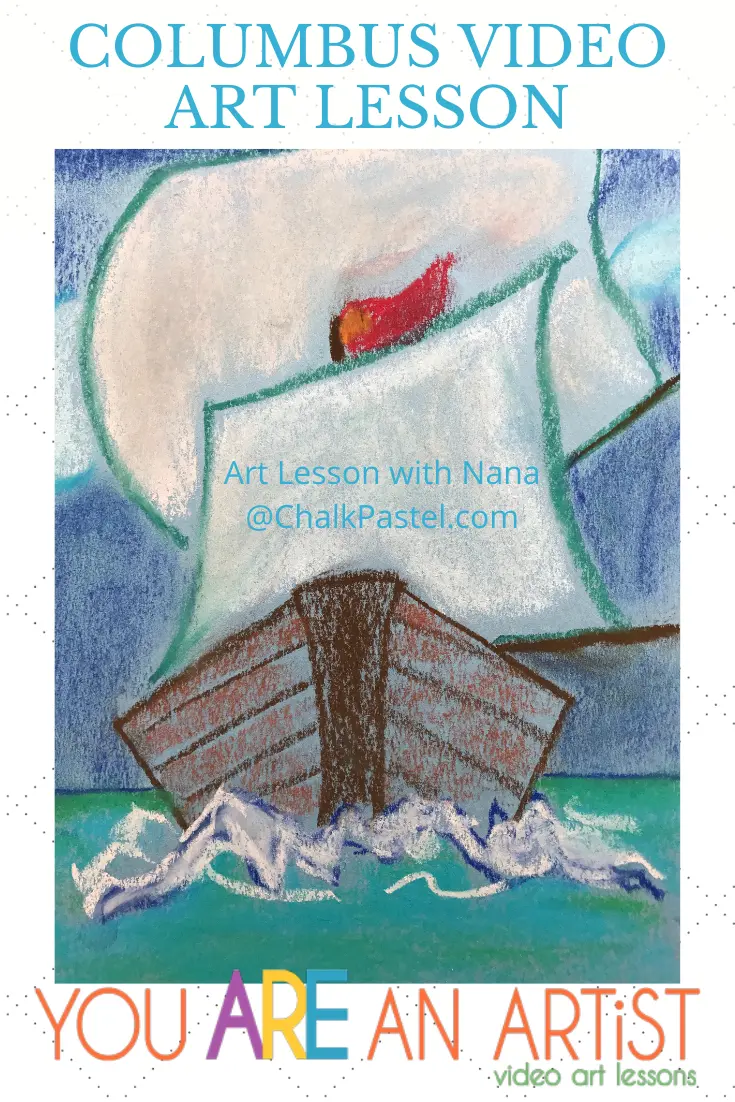 Learn About the Niña, Pinta & Santa Maria
"How about a voyage on a tall ship? I'll give you a head start! Is it the Nana or the Niña?" 😆 ❤️ -Nana
It's a tall sailing ship art lesson perfect for your homeschool history!
All you need is a starter set of chalk pastels, a pack of construction paper, and the You ARE AN Artist Complete Clubhouse Membership.
The You ARE An Artist Complete Clubhouse Membership is a wealth of resources! There are online chalk pastel lessons from early American history through modern American history and everything in between, with new lessons added each month! There are 700+ lessons of all sorts to choose from. Then, there is the Companion I Drew It Then I Knew It History workbooks!
These are perfect jumping-off points for a quick history study! They are the Best Art Lessons for Your Homeschool History Curriculum.
Christopher Columbus Art Lesson for Homeschool
This video art lesson is perfect for learning all about Christopher Columbus in your homeschool. Not only do you add art to your day, but your child will enjoy learning all about history as well.
Suggested supplies: light blue construction paper. White, brown, red, black and ocean colors.
A note on chalk pastels: Pastels are an easy, forgiving medium. Fun for children and adults alike! Details on the pastels and paper we use, how and where to purchase, and links to all of Nana's other pastel lessons are here: Our Favorite Chalk Pastels
The practical aspects of a mess: Pastels are blessedly messy. We always have baby wipes close by to wipe hands. We wear something we don't mind getting stained or don a smock.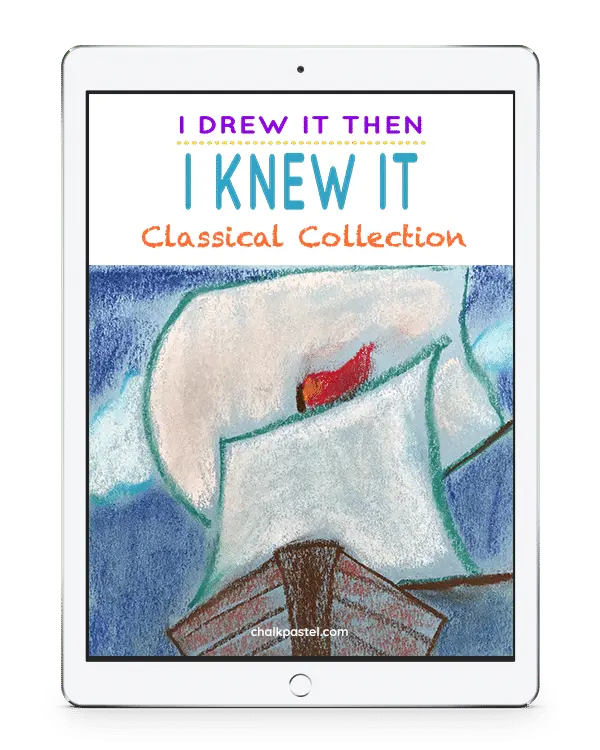 Share Your Homeschool Art (FEATURING YOU! YOU ARE AN ARTIST!)
Paint your Christopher Columbus art lesson and be sure to share with us! Simply tag @chalkpastelart on Instagram, use the #YouAREanArtist hashtag, or upload a photo to the ChalkPastel.com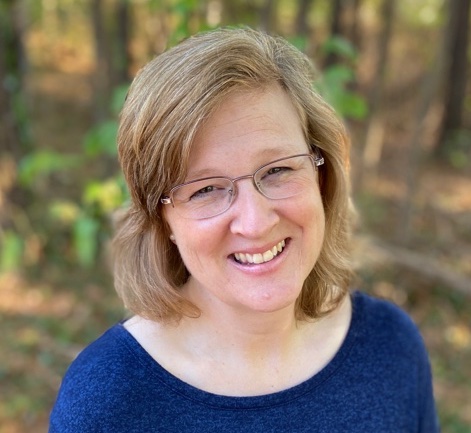 Growing a love of art at You ARE an ARTiST is a multi-generational passion! Tricia is Nana's daughter and a mama of five children. Nana shared her first chalk pastel art lessons with her grandchildren around Tricia's kitchen table. Homeschooling since 2000, Tricia has seen the fruits of home education with three homeschool grads so far! She shares the art and heart of homeschooling at Hodgepodge and is author of the book, Help! I'm Homeschooling! She and her husband, Steve, are also owners of The Curriculum Choice.