The holidays are a beautiful time of year, and the perfect time to change up the homeschool schedule or enjoy a lighter seasonal study. Make memories with these December art activities for homeschooling!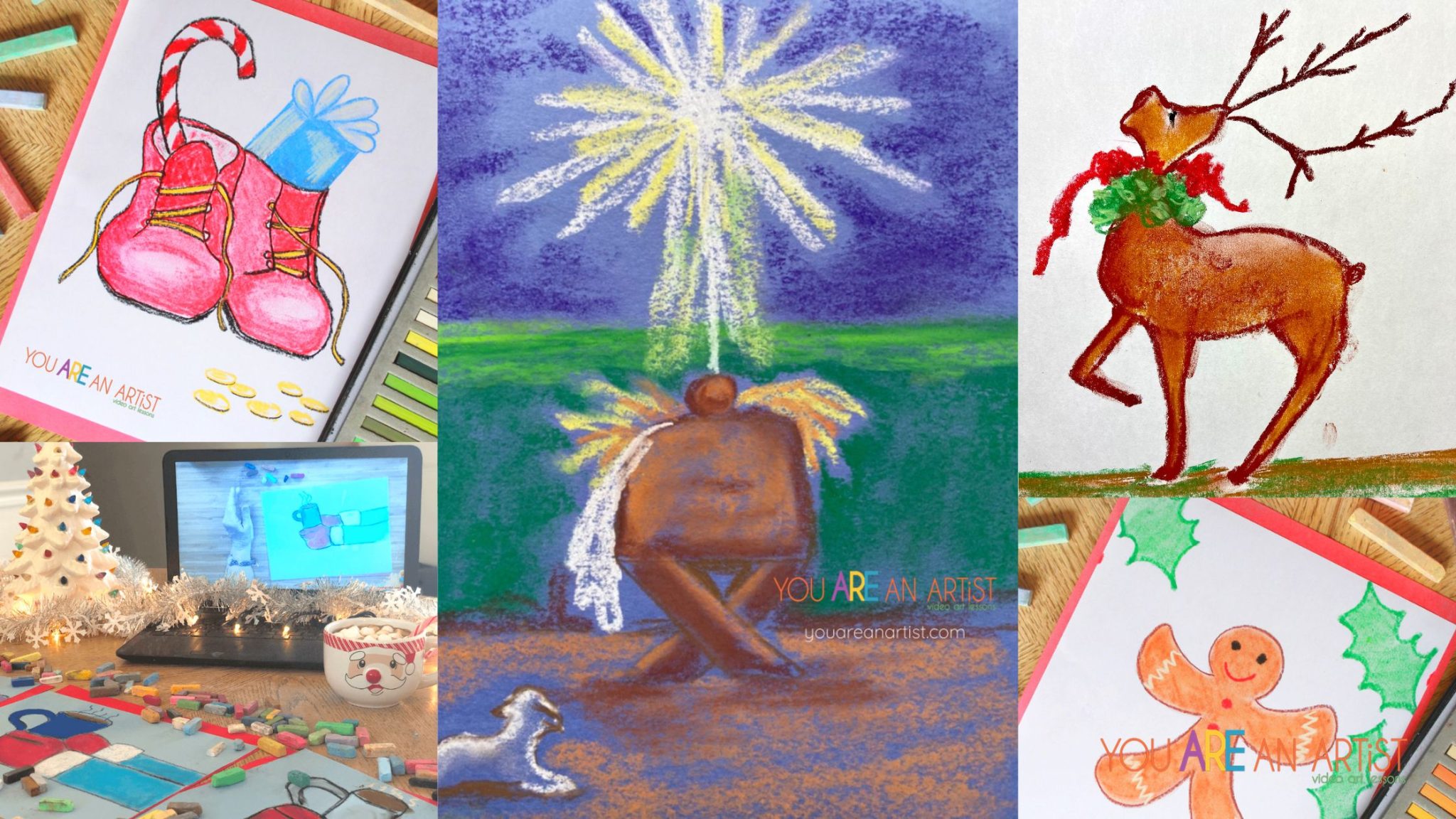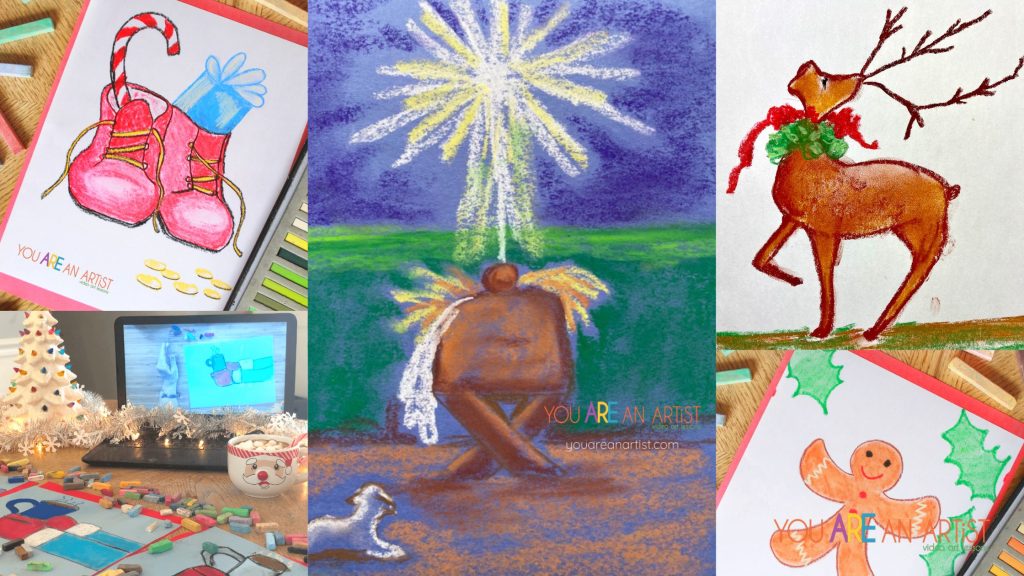 Homeschooling Through The Holidays
In this season, we might turn cookie exchanges into science and math lessons. We spend more time with grandma and grandpa listening for a history lesson one will never find in a textbook. Or maybe we laminate maps for the car ride to Aunt Alice's house and knock out geography on the way. That's the beauty of homeschooling! We can enjoy a slower pace, more cookies, and feel reassured our children are always learning. And reminding Jake to say "thank you" after he opens the crochet socks he was certain was an Xbox … well, that falls into a new subject we like to call Etiquette.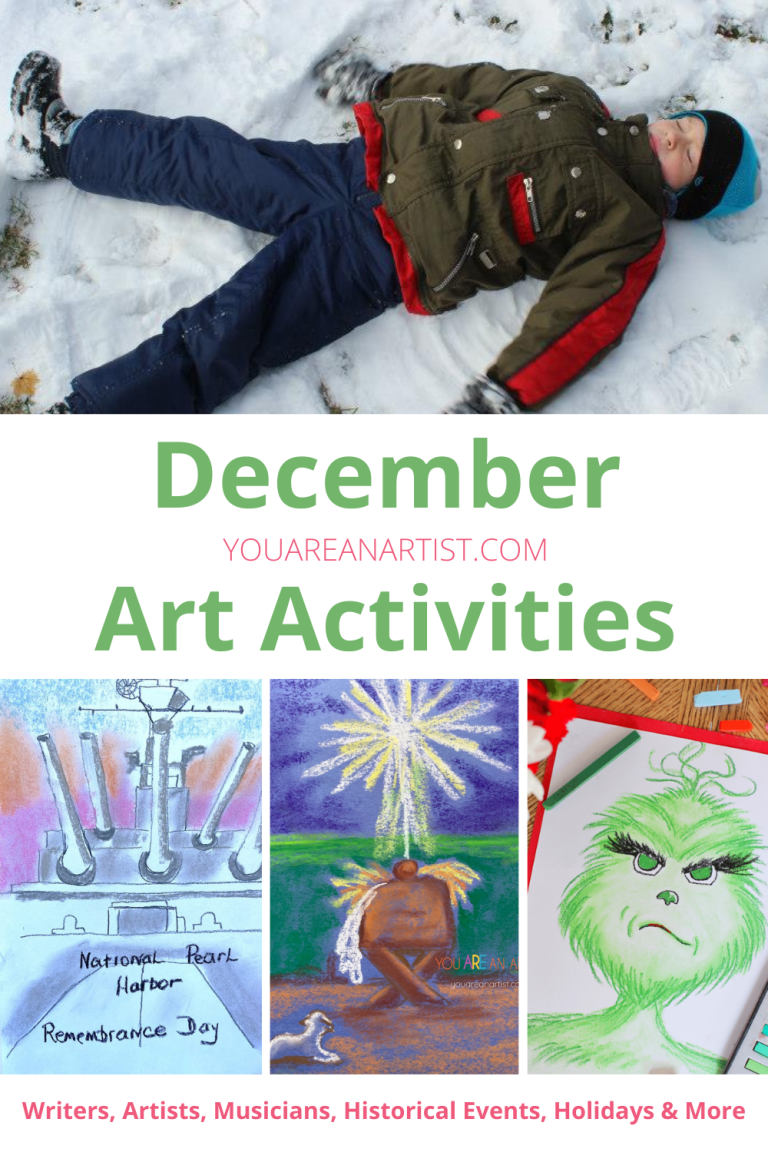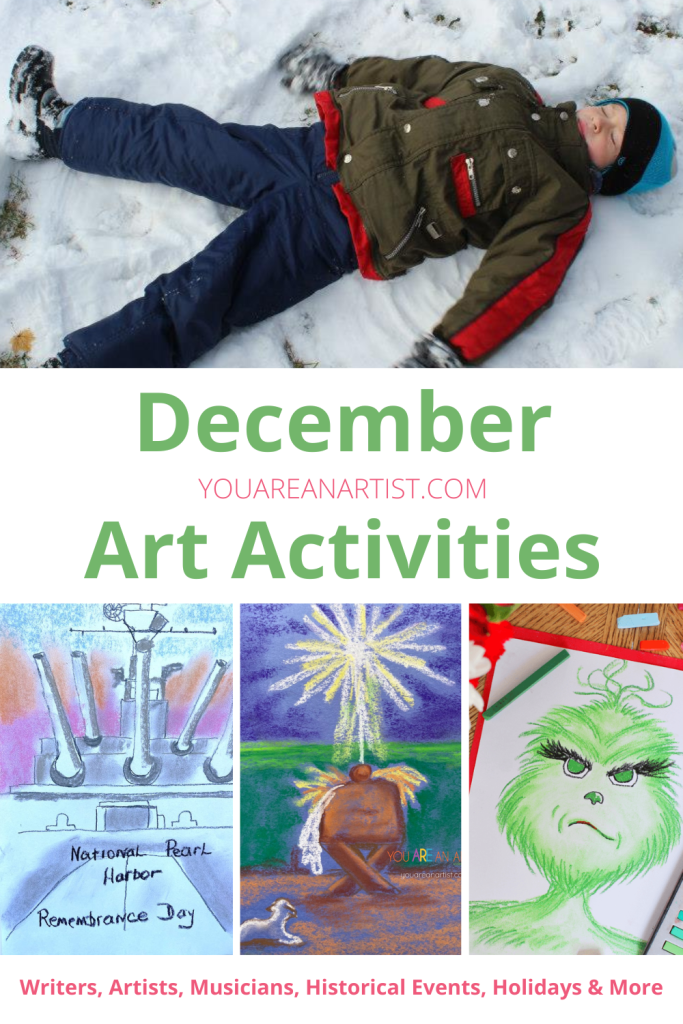 December Art Activities Perfect For Holiday Homeschooling
Kick off December loudly with all the carols and Charles Dickens – A Christmas Carol Homeschool Activities followed by The Nutcracker A Holidays Homeschool Study. Don't forget to add the Laytons' absolute favorite Christmas story, The Grinch! Nana and I agree, these lessons are not stink, stank, stunk!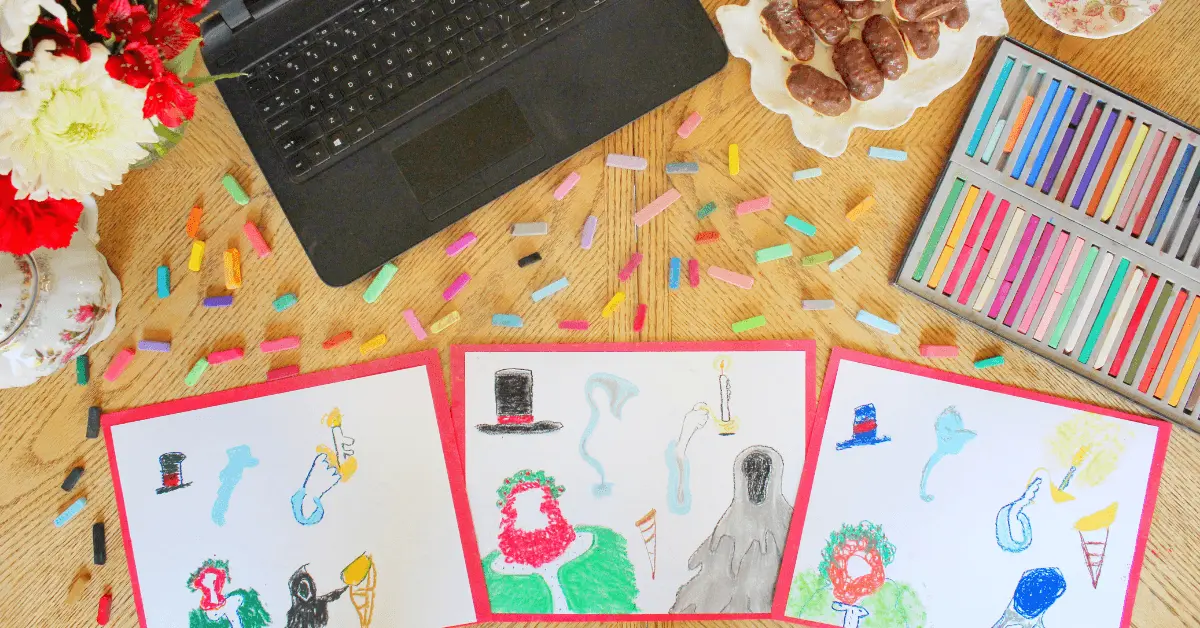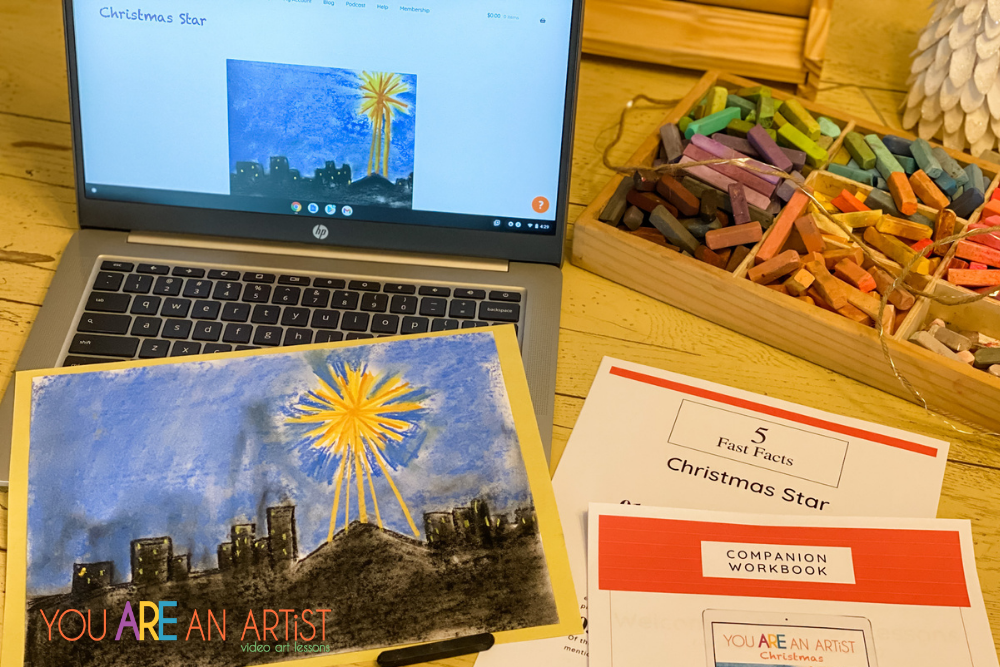 Draw Your Way Through the Story of Christmas – Add these Advent art activities to your Christmas Homeschool plans! You can draw your way through the story of Christmas from the angels announcing Messiah's birth to the manger scene.
If You Take a Mouse to the Movies: Hands on Homeschooling – When the nights turn chilly and darker, there are fewer places to go outdoors as a family. We usually see the return of "Family Movie Night" on Fridays in the fall and winter as a result. Our family loves watching movies based on books. Add a few hands-on homeschool activities, and everyone is ready for both learning and fun.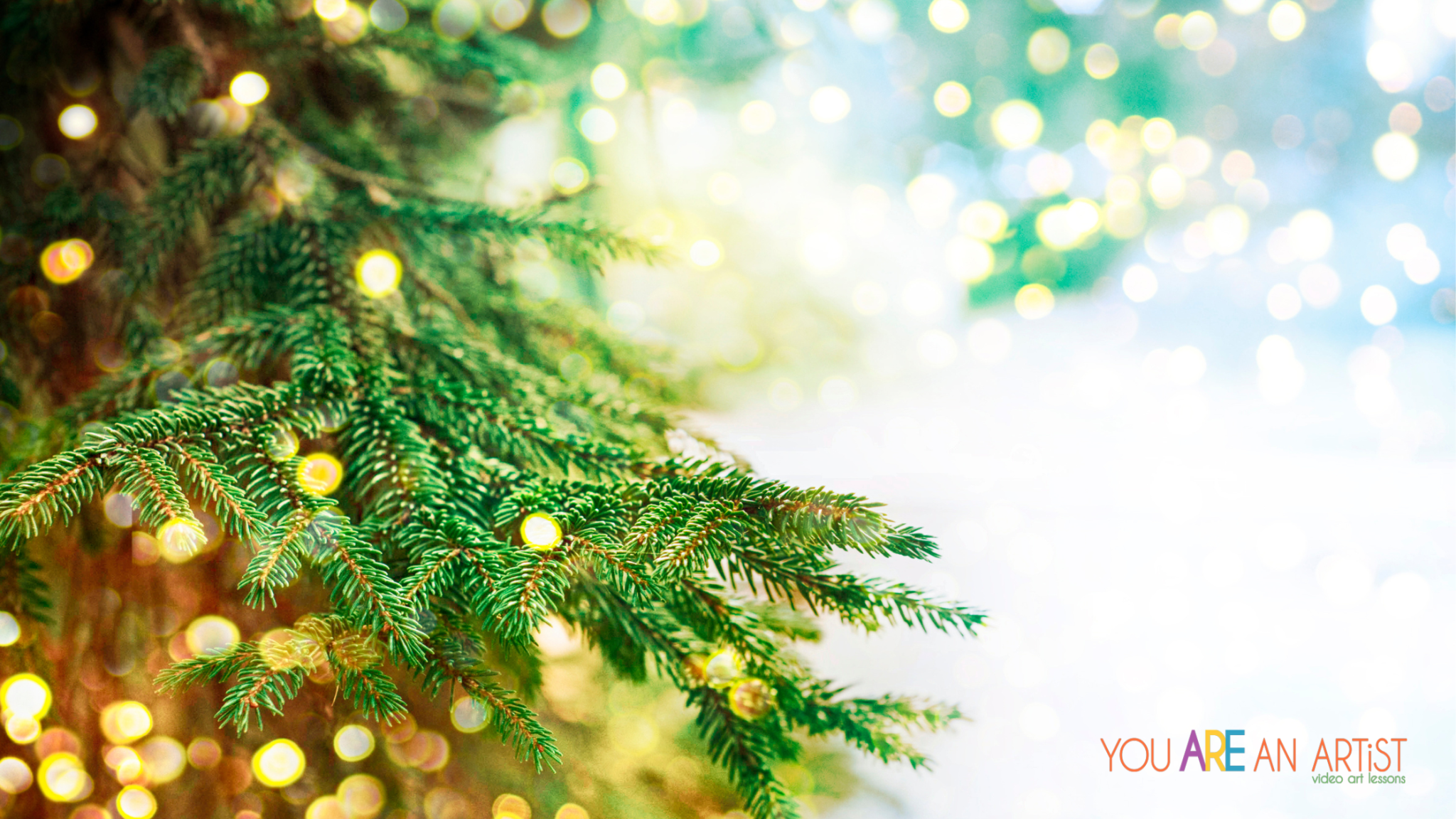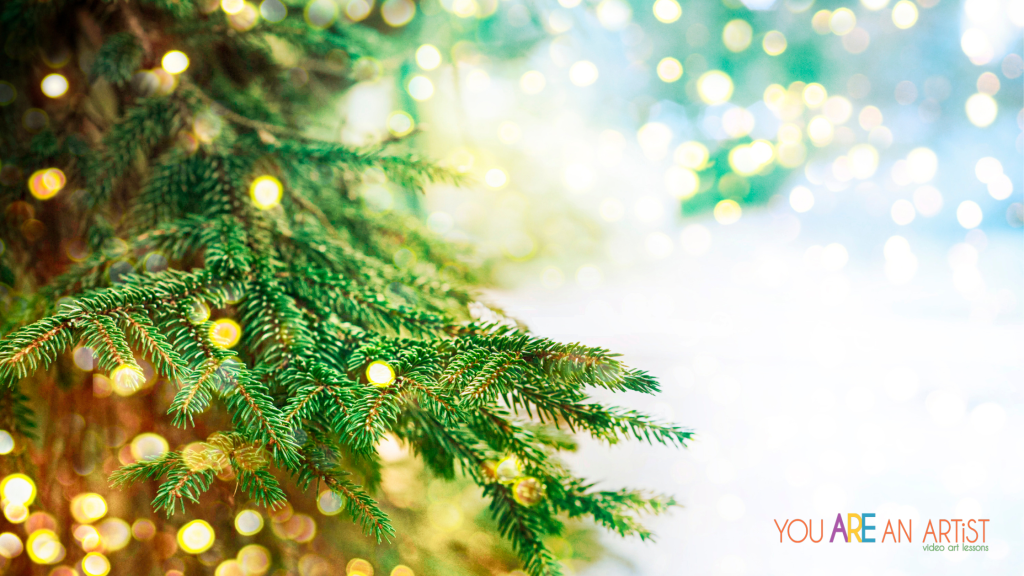 Free Christmas Lessons! Christmas Tree for the Animals
Speaking of December art activities for homeschooling… Sign up to enjoy these Christmas lessons any time during the holiday season. Includes nature study with our sister site Homeschool Nature Study, an art lesson with Nana, a craft plus a hymn and composer study too! SIGN UP HERE!
Celebrate December Word Weavers with Literature Art Lessons
Grab your pens and journals along with chalk supplies as we celebrate these writers, poets, and creative story tellers. We believe in the Power of Adding Art to Literature Studies!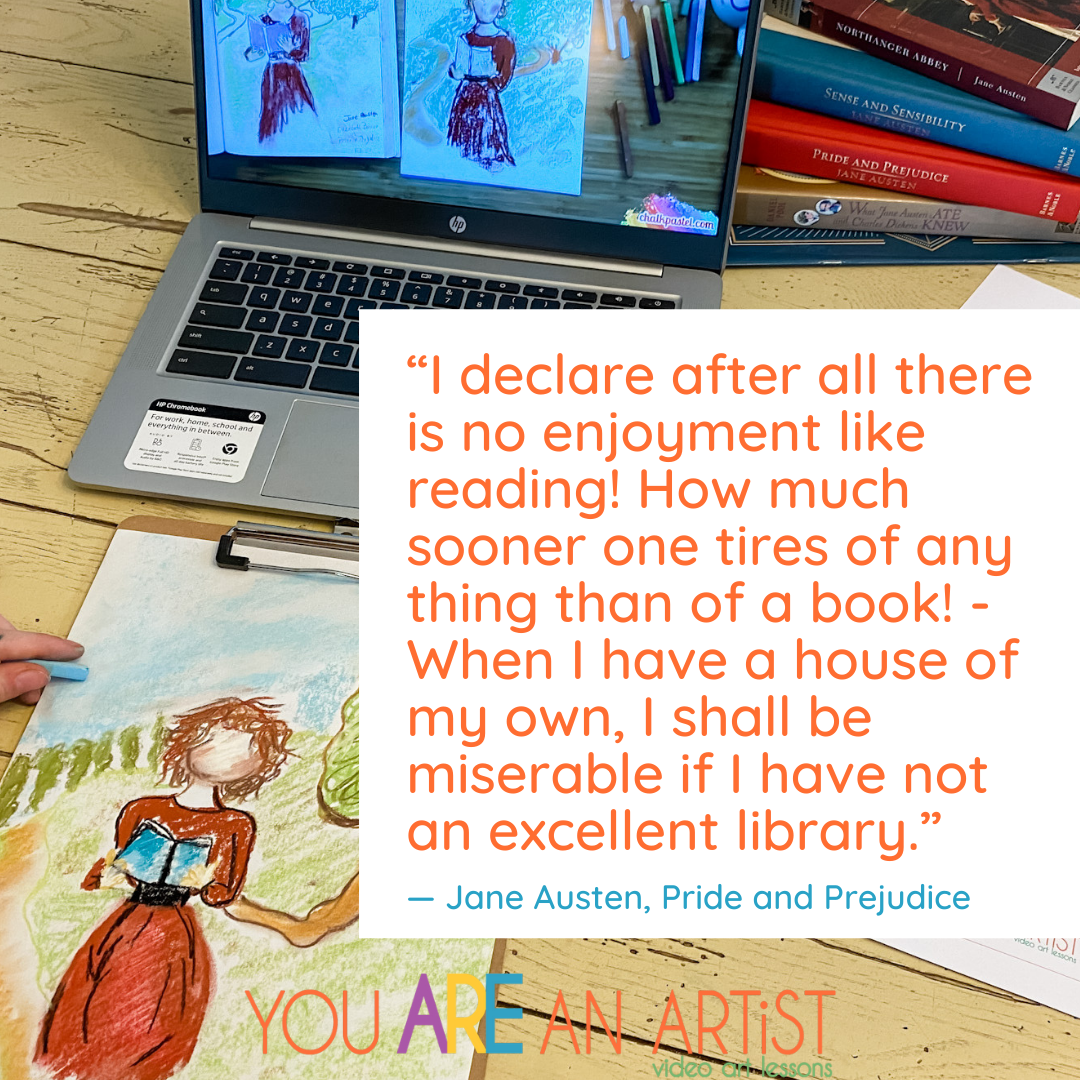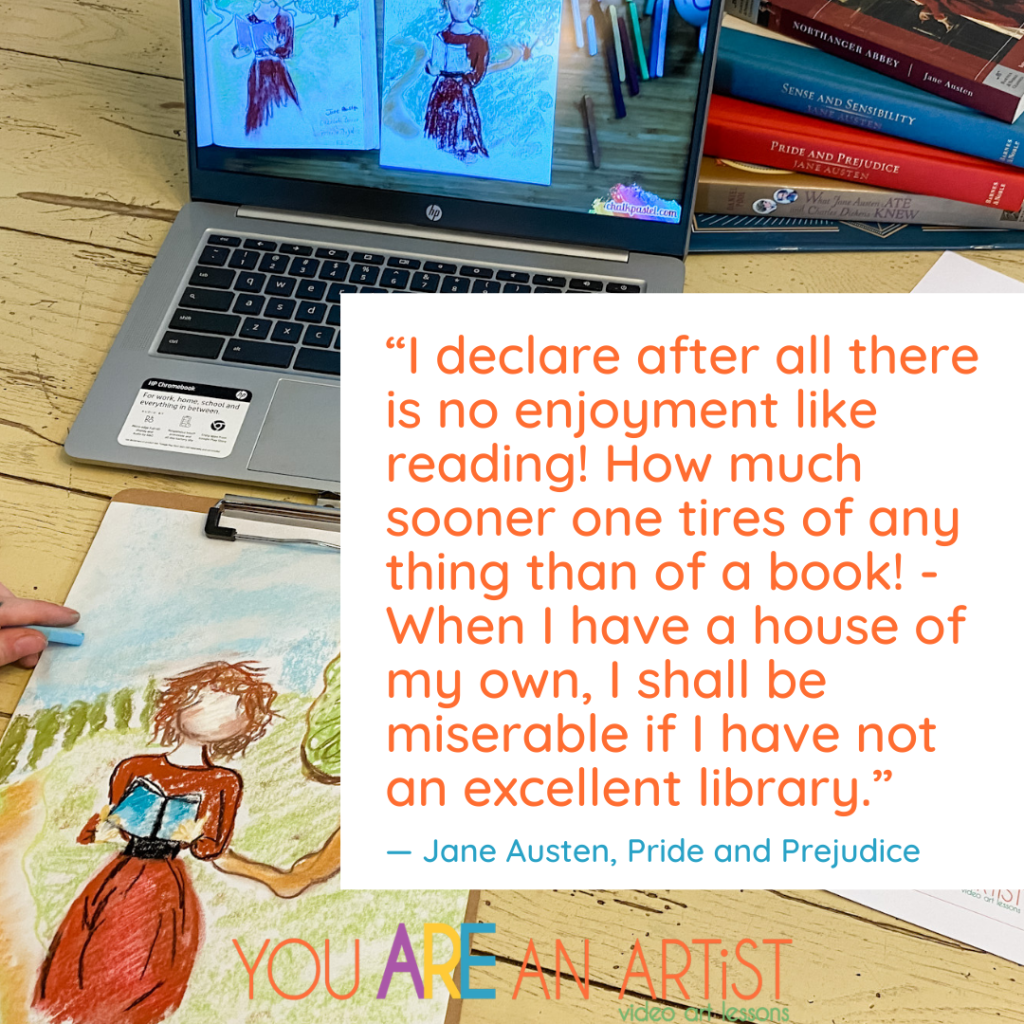 December 6, 1886 American poet Alfred Joyce Kilmer was born in New Jersey. He is best known for his poem Trees, published in 1913. Be sure to chalk Seasonal Trees and enjoy Winter Tree Silhouettes from Homeschool Nature Study.
December 9, 1608 British poet John Milton was born in London. He is best known for Paradise Lost.
December 10, 1830 Poet Emily Dickinson was born in Massachusetts. Over 2,000 poems were discovered after her death in 1886 and gradually published starting in 1890. My favorite is Hope.
December 10,1851 American librarian Melvil Dewey was born in Adams Center, New York. He created the Dewey Decimal System.
December 12 1821 French author Gustave Flaubert was born in France. He is best known for the novel Madame Bovary.
December 16, 1775 British novelist Jane Austen was born in Hampshire, England. High schoolers are loving our Jane Austen Art Lessons.
December 19, 1732 – Benjamin Franklin first published Poor Richard's Almanac containing weather predictions, humor, proverbs and epigrams.
December 30 1865 British writer Rudyard Kipling was born in Bombay, India. He wrote The Jungle Book.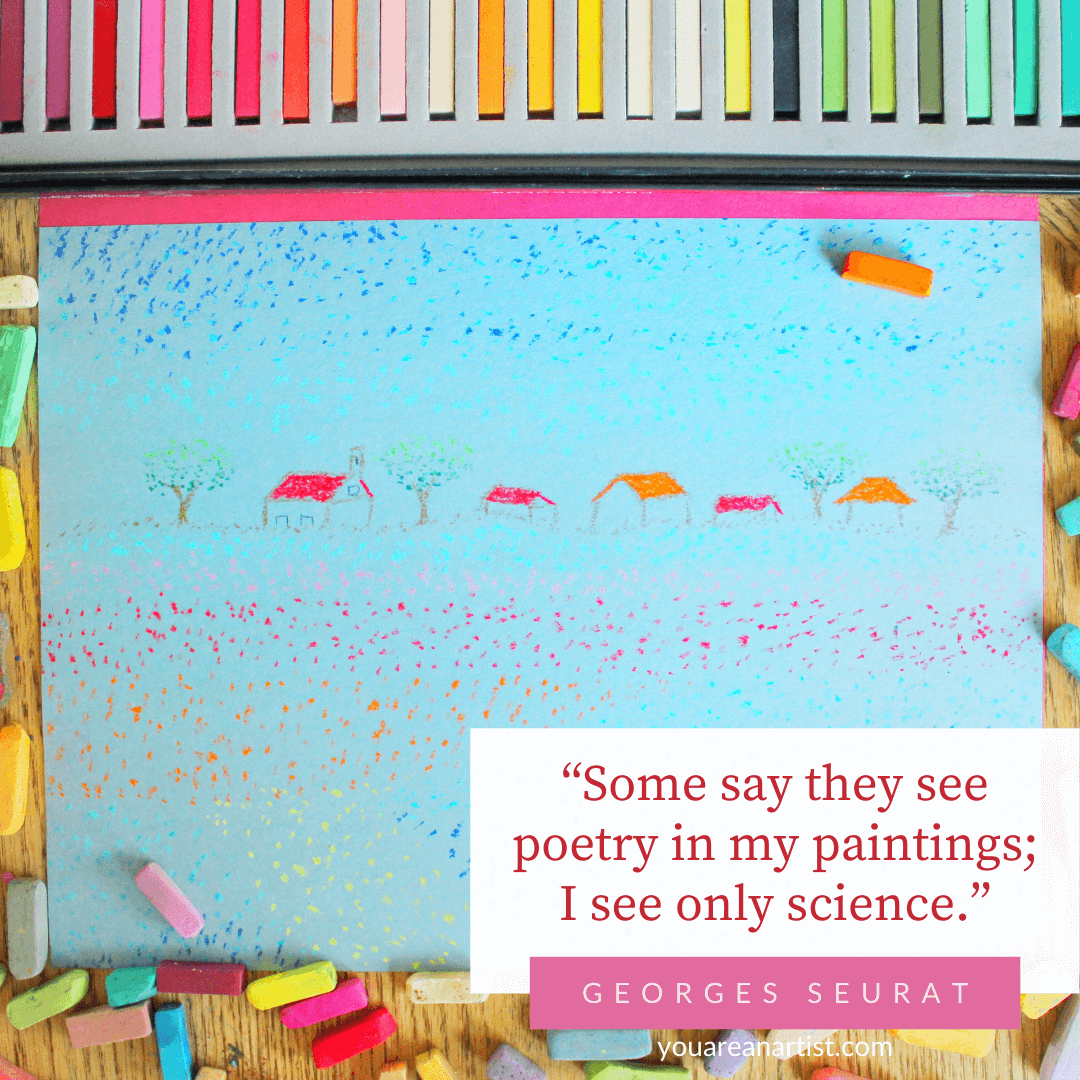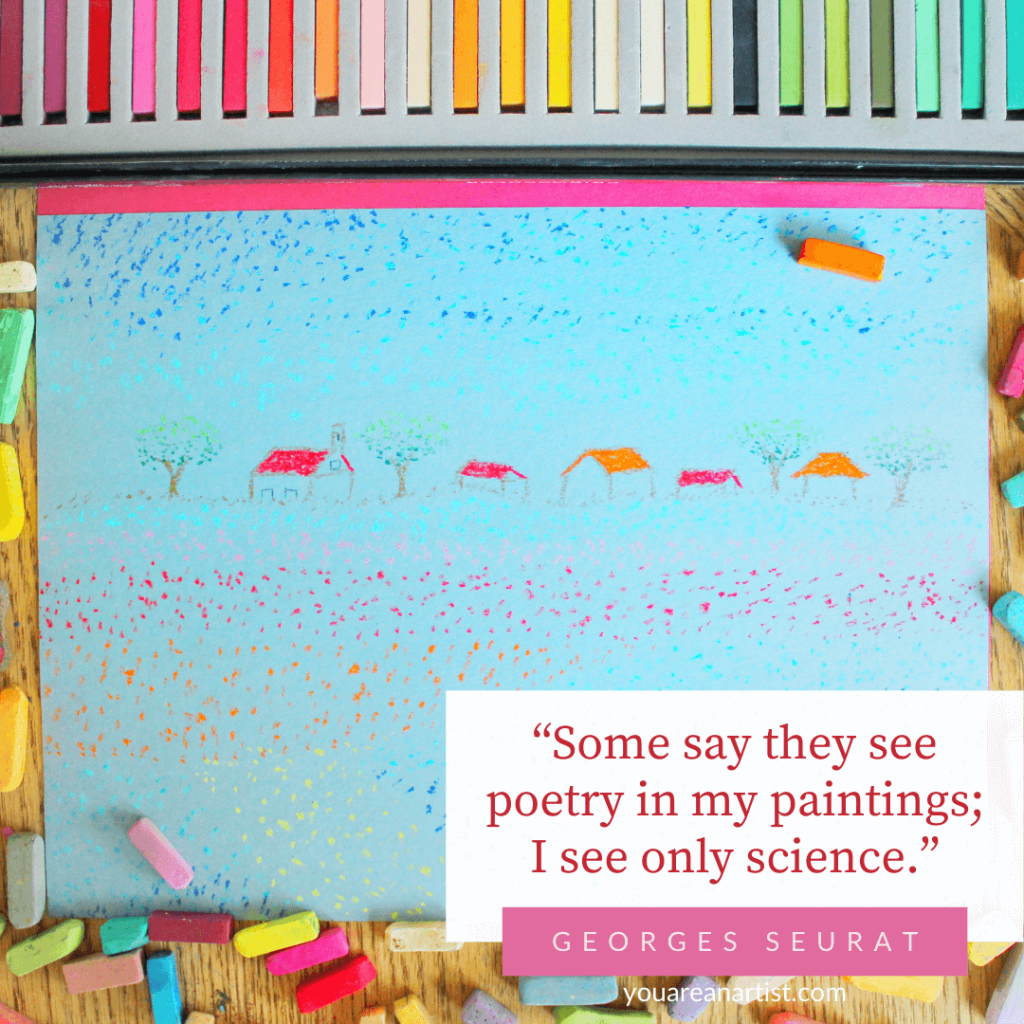 December Artists and Animators
December 2, 1859 French painter Georges Seurat was born in Paris. He was a leader in the neo-impressionist movement of the late 19th Century.
December 3, 1755 American portrait painter Charles Stuart was born in Rhode Island. He is best known for his portraits of George Washington, James Madison, James Monroe, and Thomas Jefferson.
December 5, 1901 Walt Disney was born in Chicago, Illinois.
December 23, 1888 – Dutch painter Vincent van Gogh cut off his left ear during a fit of depression.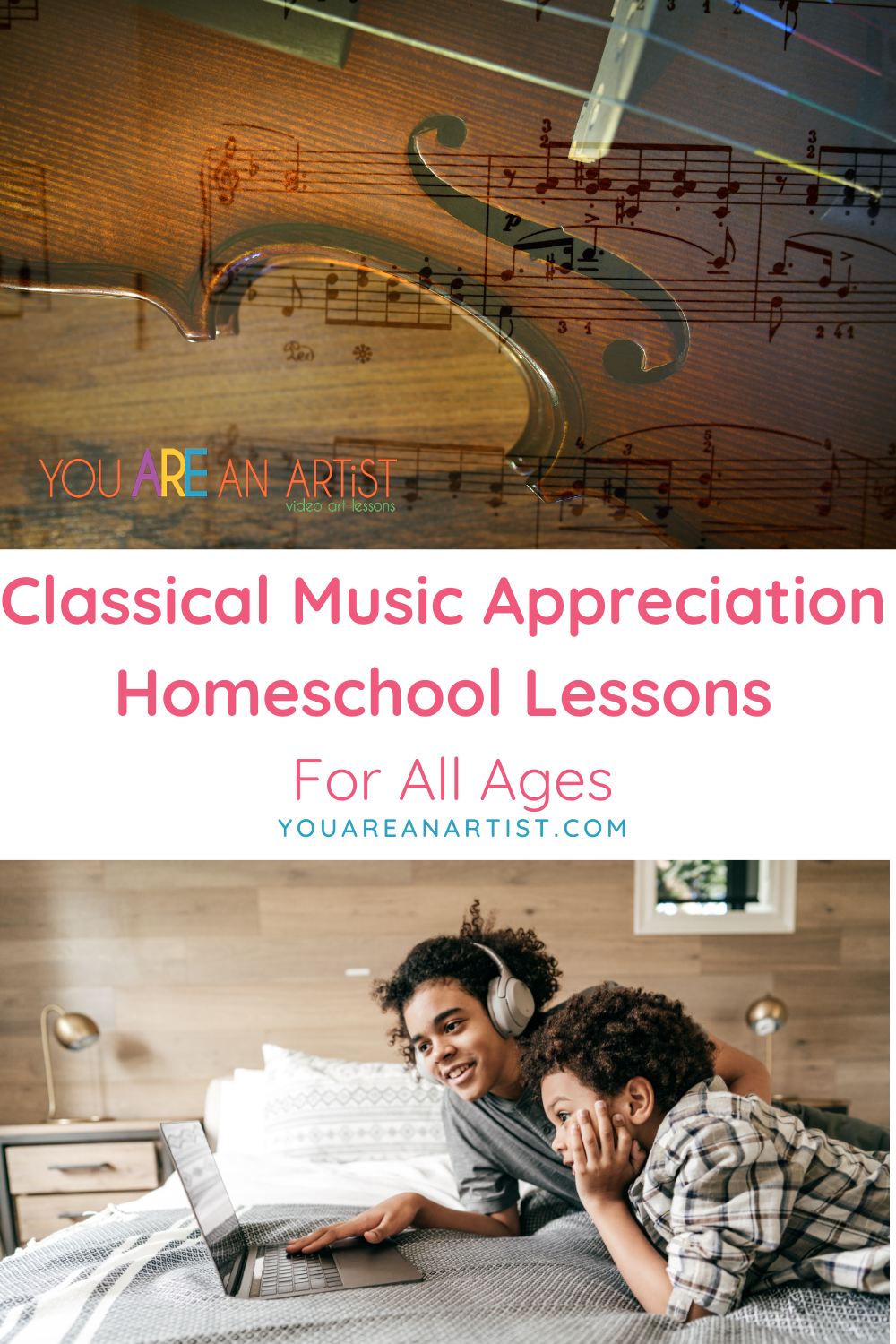 December Musicians, Composers, and Singers
December 5, 1791 – Wolfgang Amadeus Mozart died a pauper at age 35 in Vienna, Austria. He had created over 600 works.
December 8 1980 Former Beatles musician John Lennon was assassinated in New York City.
December 13 1835 American clergyman and composer Phillips Brooks was born in Boston, Massachusetts. He is best known for the Christmas Carol, O Little Town of Bethlehem.
December 16, 1770 Ludwig van Beethoven was born in Bonn, Germany.
December 22, 1858 Italian composer Giacomo Puccini was born in Lucca, Tuscany.
December 29 1876 Cellist Pablo Casals was born in Venrdell, Spain.
December Inventors & Engineers
December 8 1765 Cotton gin inventor Eli Whitney was born in Westboro, Massachusetts.
December 15, 1832 French engineer Alexandre Eiffel was born in Dijon, France. Along with the Eiffel Tower he also helped design the Statue of Liberty.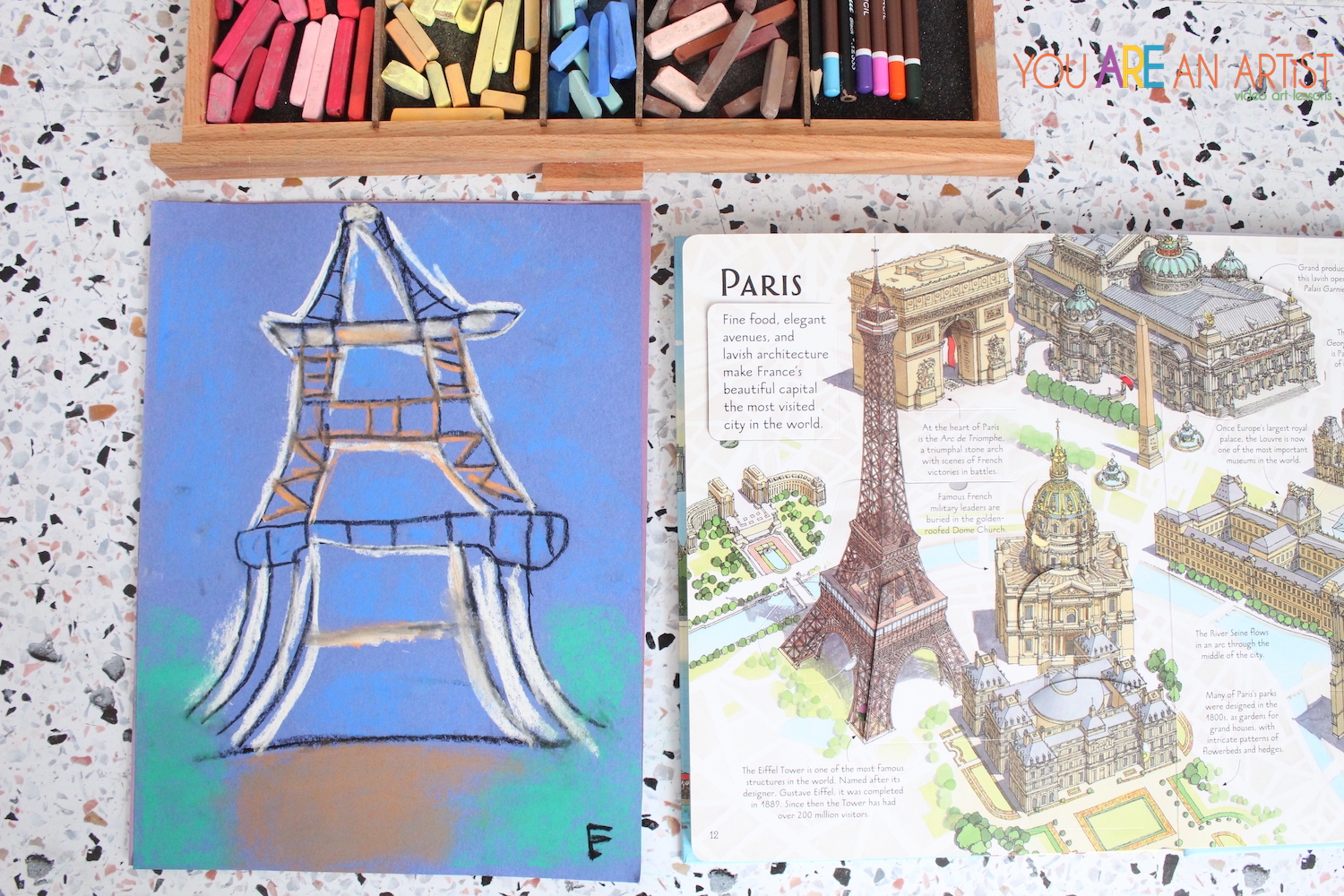 (If you're traveling this winter holiday be sure to paint famous landmarks you see along the way!)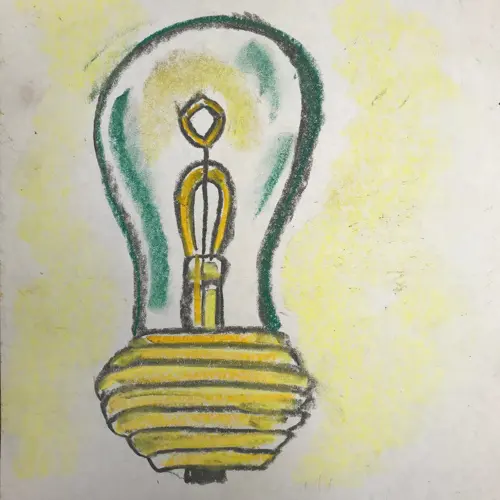 December Historical Events & Leaders
December 1 1955, the modern American civil rights movement occurred as Rosa Parks was arrested in Montgomery, Alabama, for refusing to give up her seat to a white man and move to the back section of a municipal bus.
December 2, 1804 – Napoleon Bonaparte was crowned Emperor of France by Pope Pius VII in Paris. One year later, 1805 – Napoleon defeated Russia and Austria in the Battle of Austerlitz.
December 6, 1865 – The 13th Amendment to the U.S. Constitution was ratified abolishing slavery.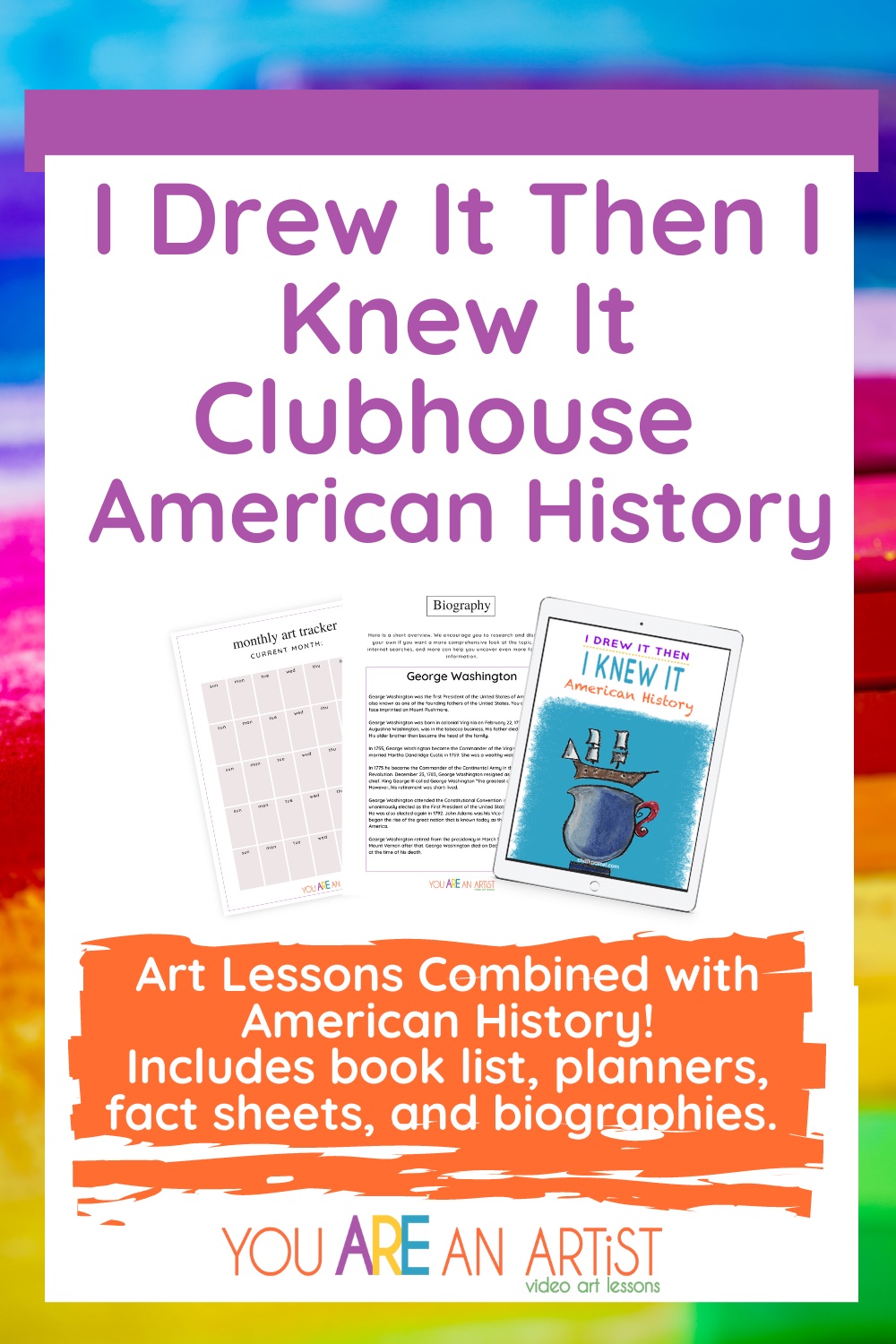 December 7 1941 The U.S. Naval base at Pearl Harbor, Hawaii, was attacked by nearly 200 Japanese aircraft. One day later the United States and Britain declared war on Japan. We have combined many history and art lessons for the Your Modern History Buff.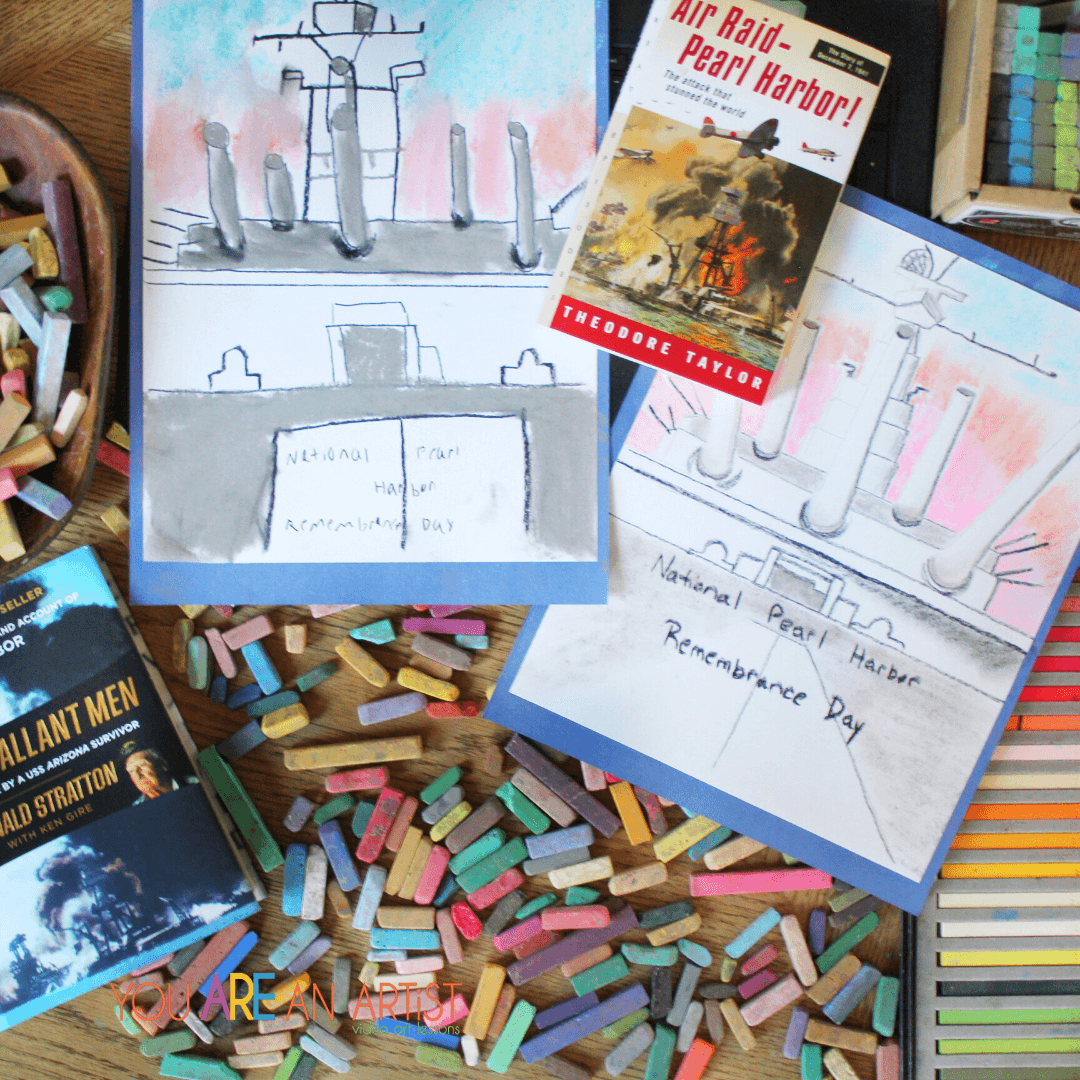 December 16, 1773 – The Boston Tea Party occurred as colonial activists disguised as Mohawk Indians boarded British ships anchored in Boston Harbor and dumped 342 containers of expensive tea into the water.
December 20, 1860 – South Carolina became the first state to secede from the Union in a prelude to the American Civil War.
December 21, 1879 Soviet Russia leader Josef Stalin was born in the village of Gori in Georgia, Russia.
December 25, 1066 – William the Conqueror was crowned King of England after he had invaded England from France.
December 25, 1776 – During the American Revolution, George Washington took 2,400 of his men across the Delaware River.
December Space Study: It's Out Of This World!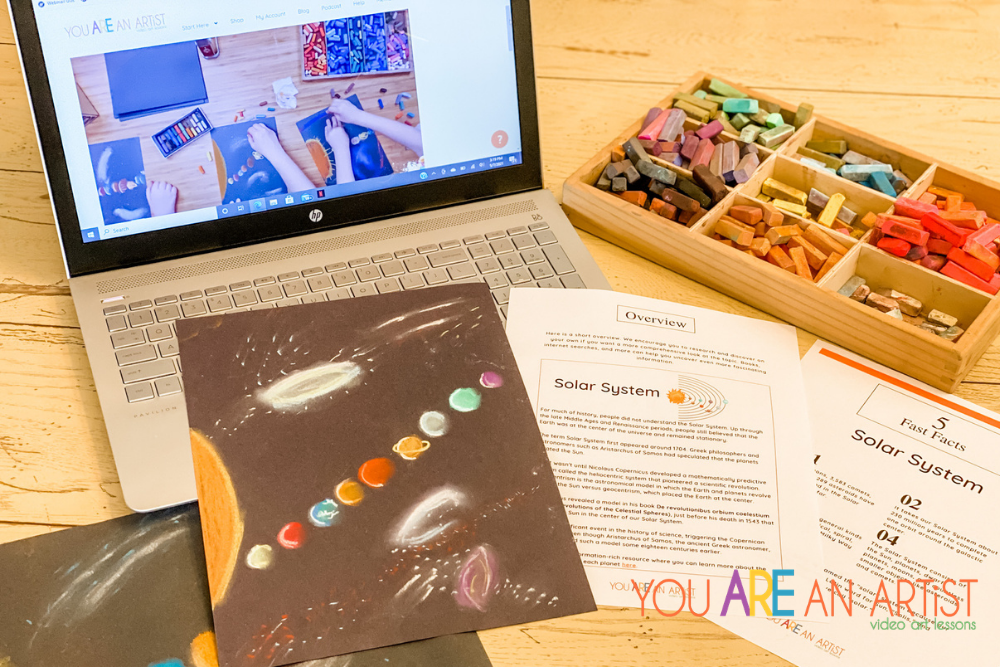 December 14, 1502 French physician Nostradamus was born in St. Remy, Provence, France. He made astrological predictions believed by many to tell the future.
Nana predicts you will love learning about astronomy alongside painting the cosmos with chalk pastels!
December 14, 1962 – The Mariner II space probe sent back information from the planet Venus, the first information ever received from another planet.
December 27, 1571 German astronomer Johannes Kepler was born in Wurttemberg, Germany. He is considered the father of astronomy.
December Science: The Human Body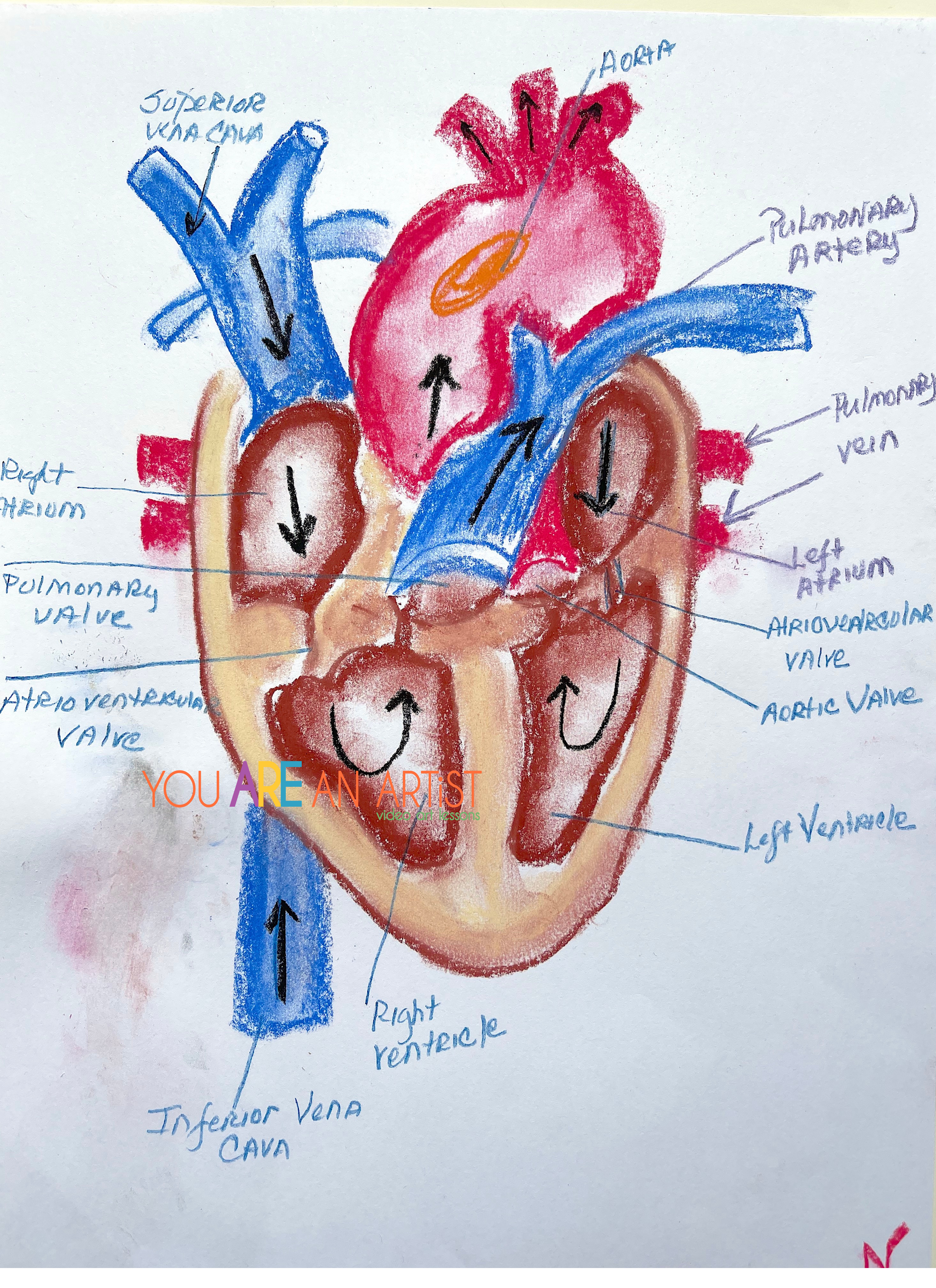 December 21, 1846 – Anesthesia was used for the first time in Britain during an operation at University College Hospital in London performed by Robert Liston who amputated a leg.
December 25, 1821 American nurse and philanthropist Clara Barton was born in Oxford, Massachusetts.
December 27, 1822 French chemist-bacteriologist Louis Pasteur was born in Dole, France. He developed the pasteurization process to kill harmful bacteria.
Learn more about the Human Body with Nana' new Science Art Diagrams and chalk tutorials: Small But Mighty Cell Activities, Microscopic World Study, Human Anatomy Study: Diagram the Ear and Human Heart Activity for Kids: Hands-On Science.
Winter Equinox Art Lessons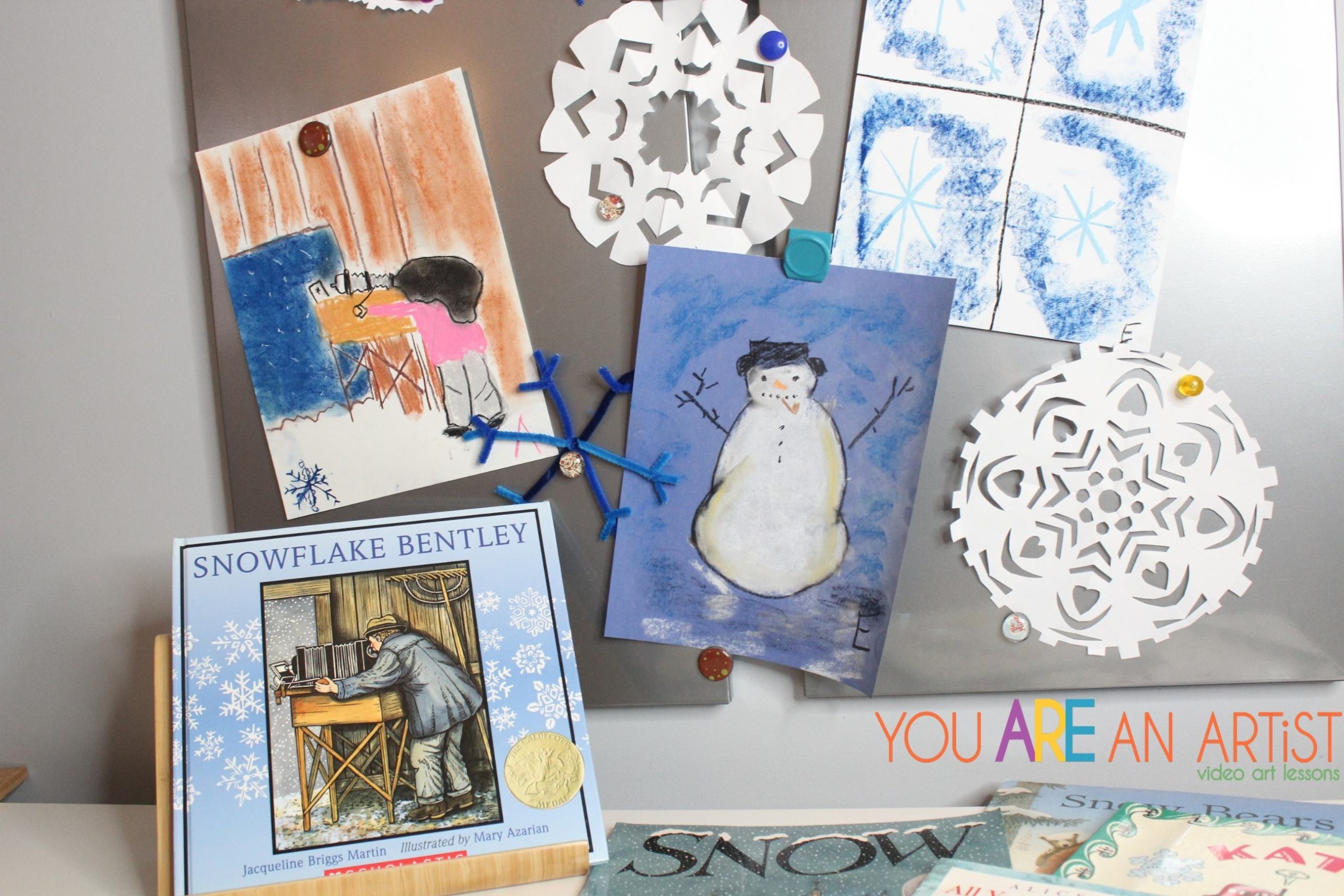 How did it get so late so soon? Its night before its afternoon. December is here before its June. My goodness how the time has flewn. How did it get so late so soon? ~ Dr. Seuss

Have fun painting all things winter on December 21st, the Winter Equinox in North American.
December Holidays
December 18th-26th, Hanukkah. Jewish celebration commemorating the rededication during the second century B.C. of the Second Temple in Jerusalem, when Jews had risen up against their Greek-Syrian oppressors in the Maccabean Revolt.
December 25th, Christmas. The day Christians celebrate the Birth of Christ.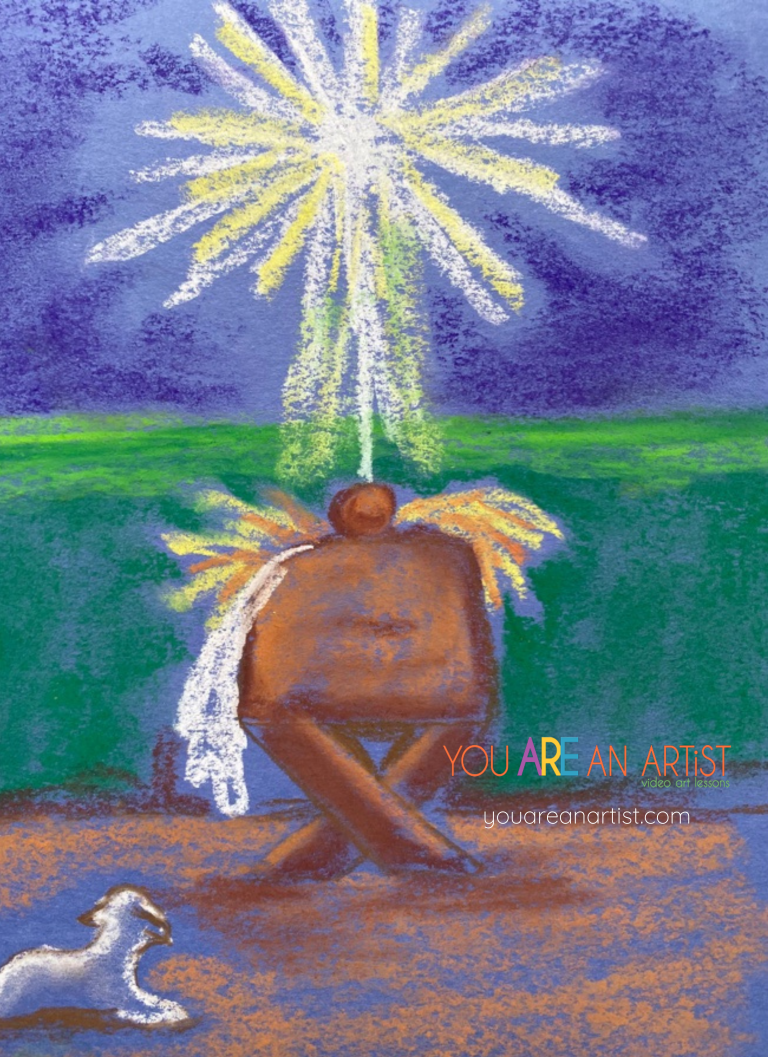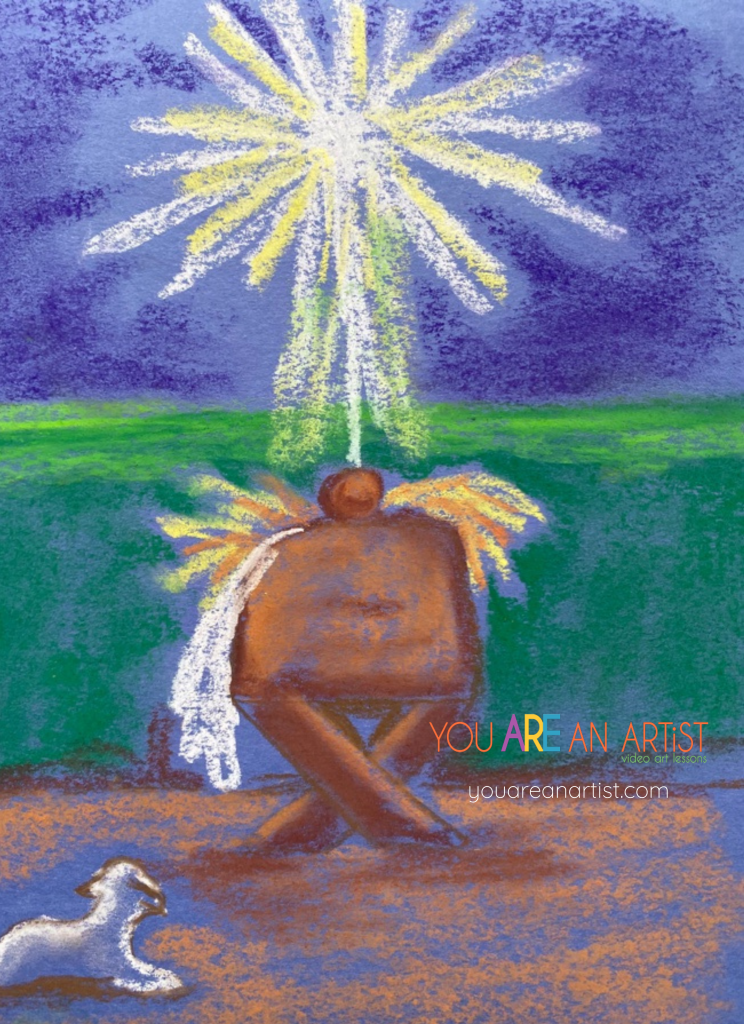 December 26th Boxing Day. In Great Britain, Australia, Canada, and New Zealand servants, tradespeople, and the poor were presented with gifts. Today it is known as a shopping and sporting events day.
December 26th- Jan 1st, Kwanza. African American families celebrate a harvest festival. Kwanzaa means "first fruit" in Swahili.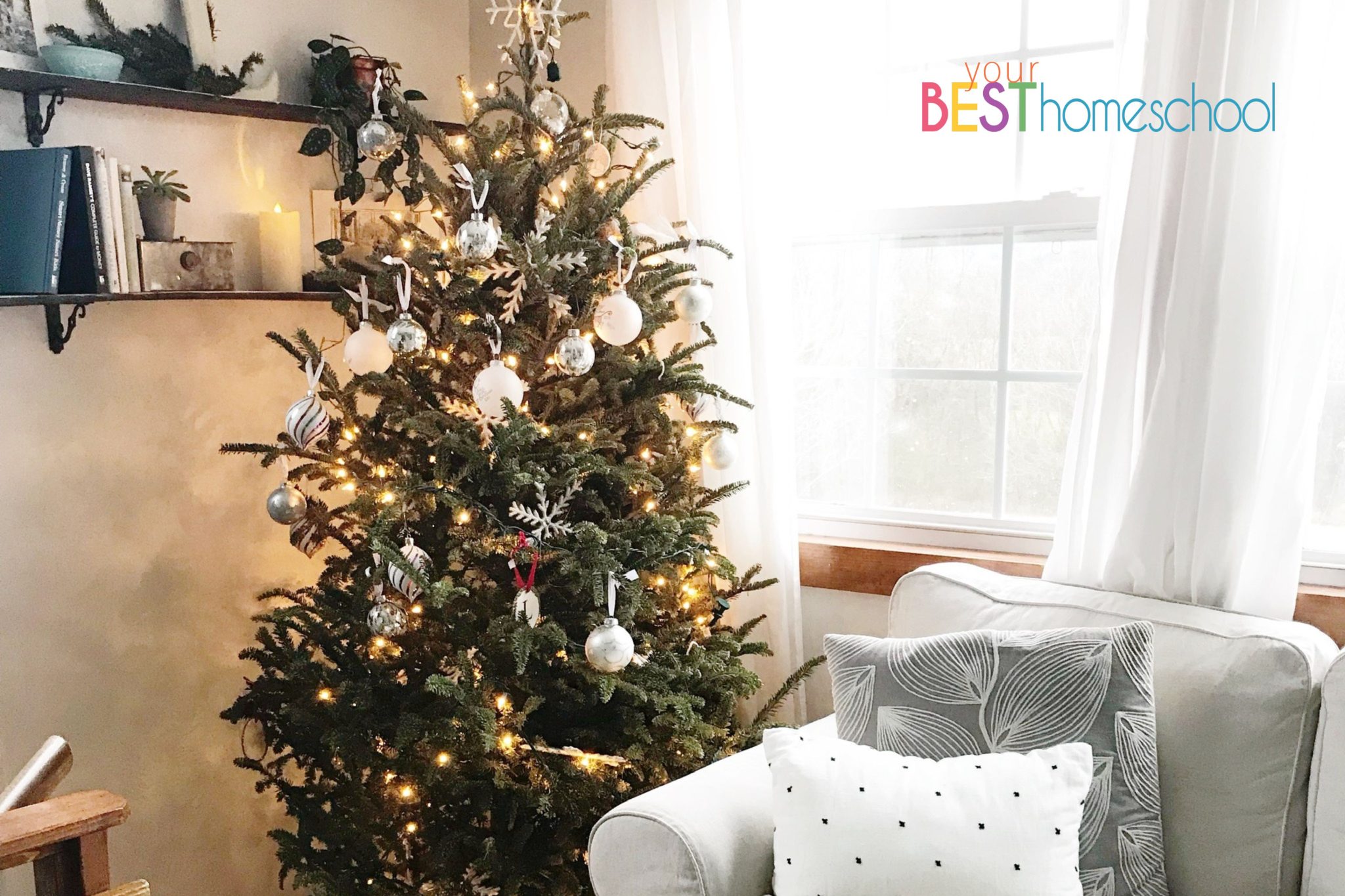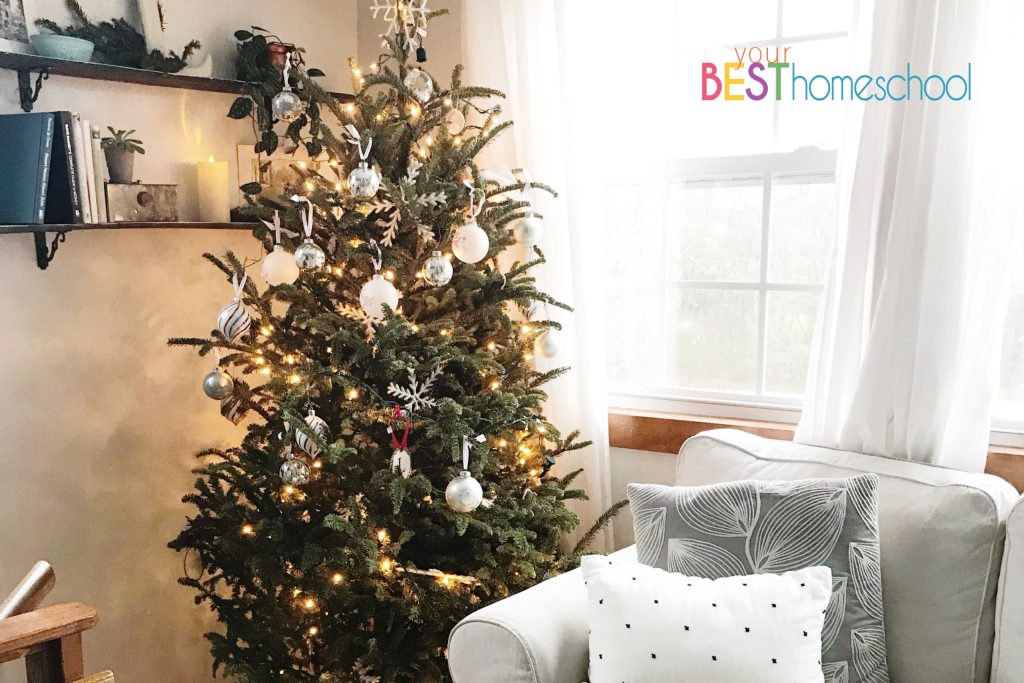 December Ultimate Holiday Lists For Homeschoolers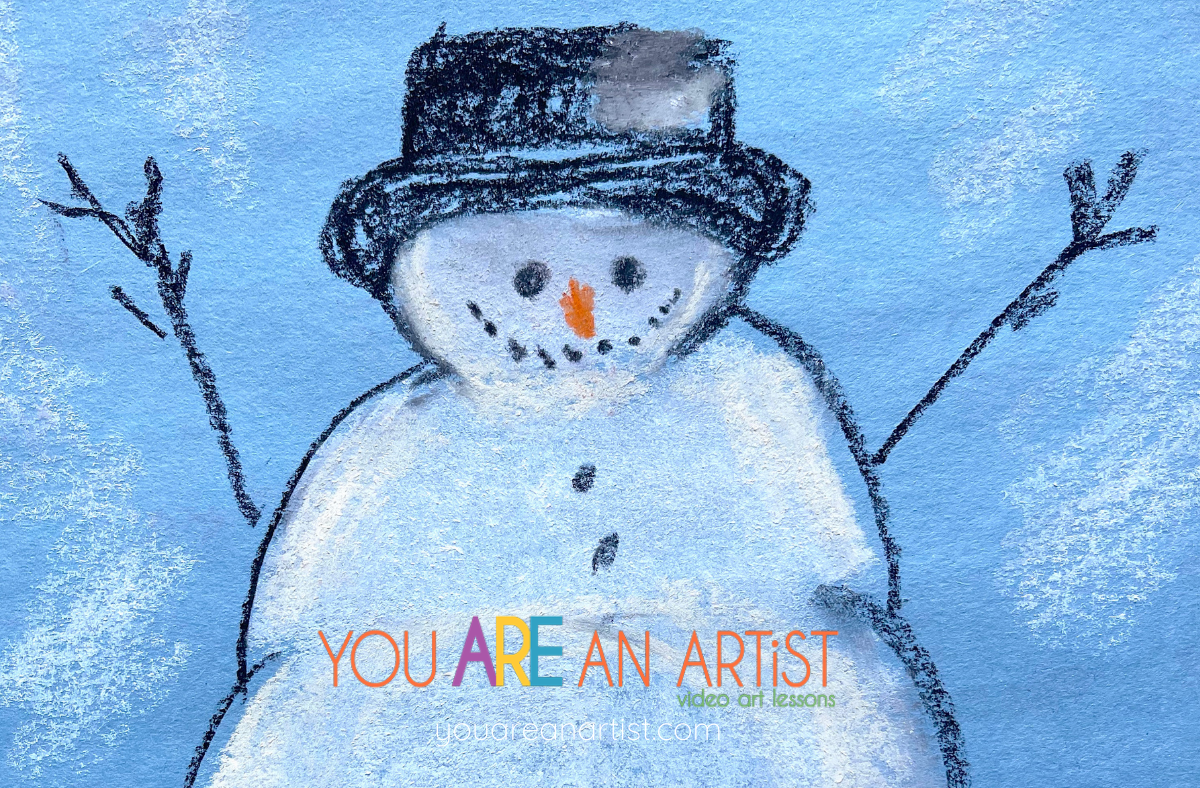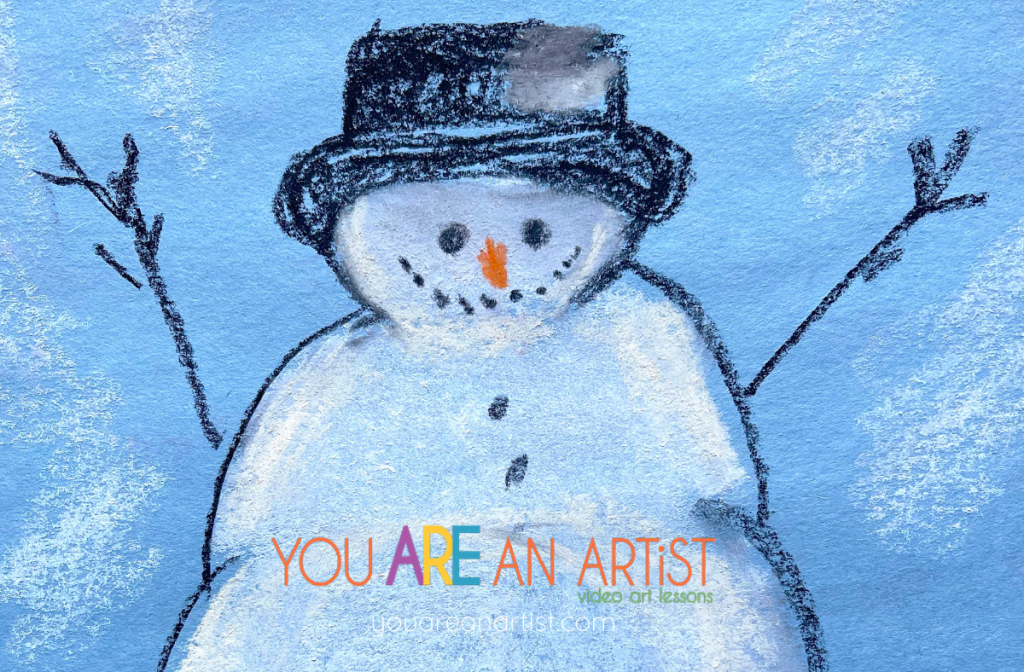 Art Activities for Every Month of the Year
Look ahead to ALL the art activities for homeschooling you can enjoy every month of the year:
December Art Activities Perfect for Holiday Homeschooling
Homeschool mama, I encourage you to enjoy this season. It's your holiday too! Find a family to serve, a cause to donate to, but most importantly a sweet child to cuddle up with before a fireplace. Take it from one who has graduated a homeschooler – the time does fly and boy do I miss reading The Grinch aloud. Enjoy the movie marathon, the Gingerbread House construction, Elmer Fudd's Blue Christmas on repeat. I promise you'll get back to filling in the homeschool blanks all too soon because sweet friend – you're not "falling behind".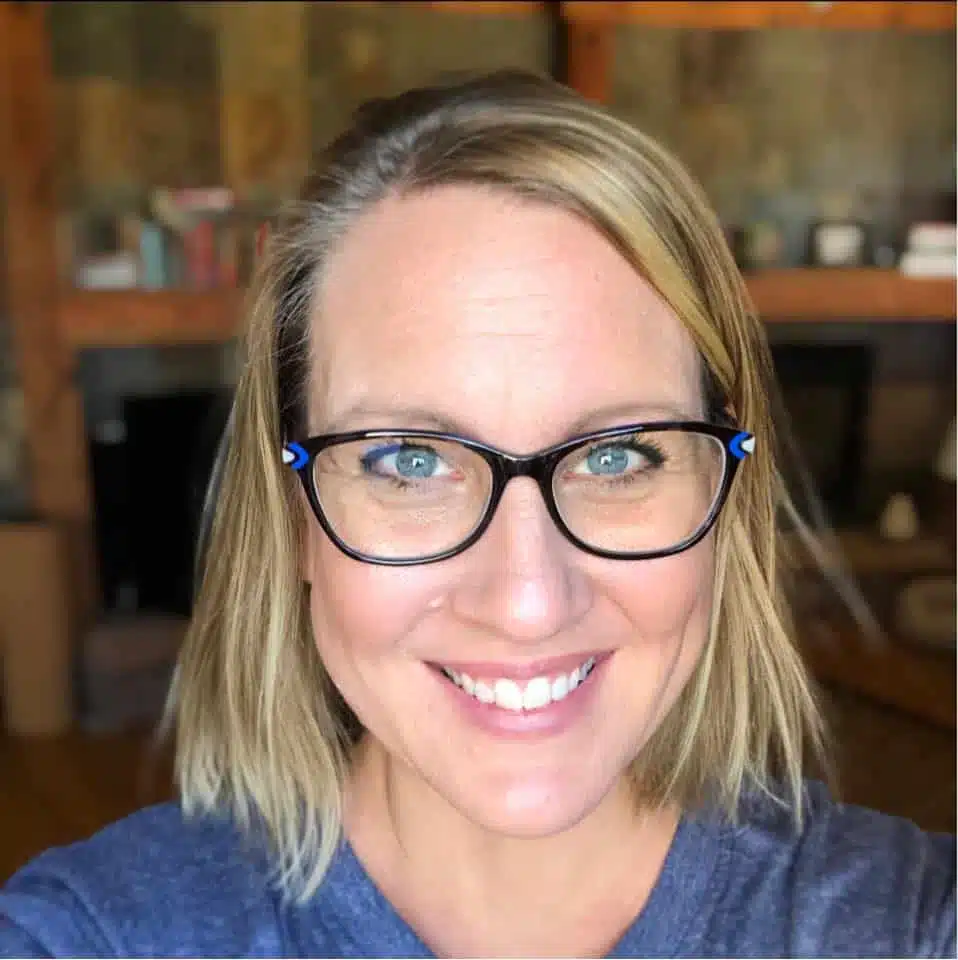 Stef started homeschooling her boys in 2008. She quickly adopted a hands-on learning homeschool style and graduated her oldest tactile learner in 2021. Stef started the Hands-On Learning column in Homeschooling Today magazine. The Laytons currently reside in the foothills of Colorado where Stef also teaches yoga. The family loves to hike trails, stand-up paddle board, and chase sunsets. Stef shares travel and homeschool tips on IG at @LaytonAdventures.