Yes, you can use art to teach history! No matter what time period you are studying in your homeschool history curriculum, Nana's I Drew It then I Knew It video lessons are the easy – and fun – way to learn important parts of history. Enjoy a library of history video art lessons to match all four history cycles no matter what homeschool history curriculum you are using. Nana does the teaching and all you need are very minimal supplies. It is super easy to get started in chalk pastel art.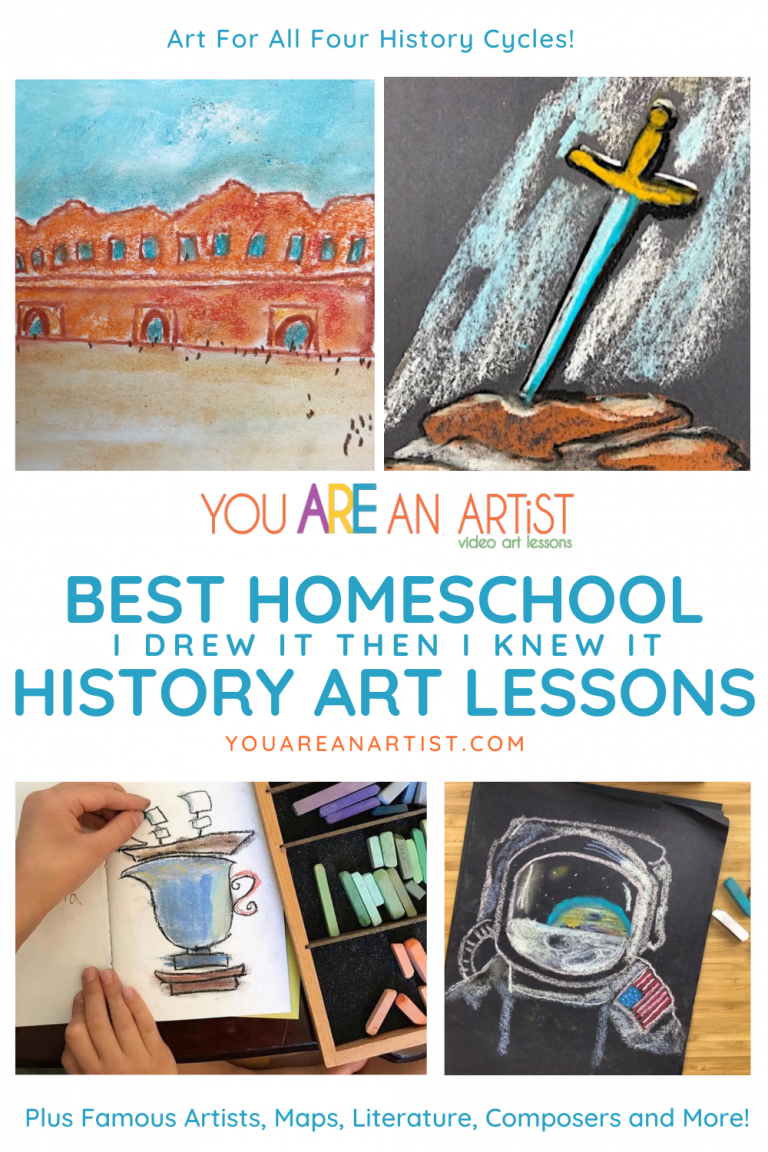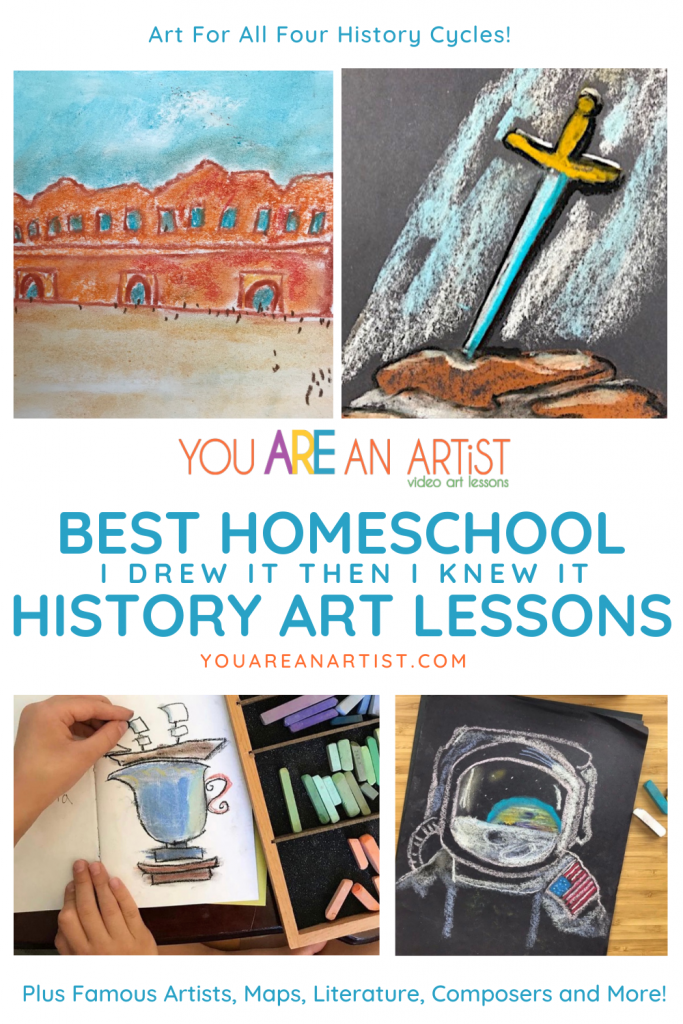 The Practical Benefits of Adding Art Lessons to Your Homeschool History Curriculum
Just why would you want to have art lessons to go with your homeschool history curriculum? Nana shares an example: "…let's take our pastels and paint the Roman Coliseum. We can use all the reds, golds and orange to make a wonderful pastel painting. While we paint, we chat about where the Coliseum was built, when, and what it was used for. Then a while later, a question comes up about the Coliseum. The artist student remembers the painting, and, most importantly, the chat about facts on this classic Roman treasure!"
Here are four practical benefits of adding art lessons to your homeschool history curriculum:
Learn history in an engaging way! In the You ARE an ARTiST Complete Clubhouse, Nana has a series of ancient, medieval, early American and modern art lessons to match your homeschool history curriculum.
You can also enjoy art history, famous artists and art appreciation with her continuing Famous Artists series.
It is simply beautiful to blend subjects and age levels together while learning! That makes things easier on you, the homeschool mom.
Art increases comprehension, retention, attention span by adding a hands on element that brings a lesson to life!
"This is the quietest my kids have been all day! They concentrated on their American history chalk pastel pieces. I love this program! It allows me to intentionally include art with our studies yet frees me up from being the teacher!"

– Maureen Spell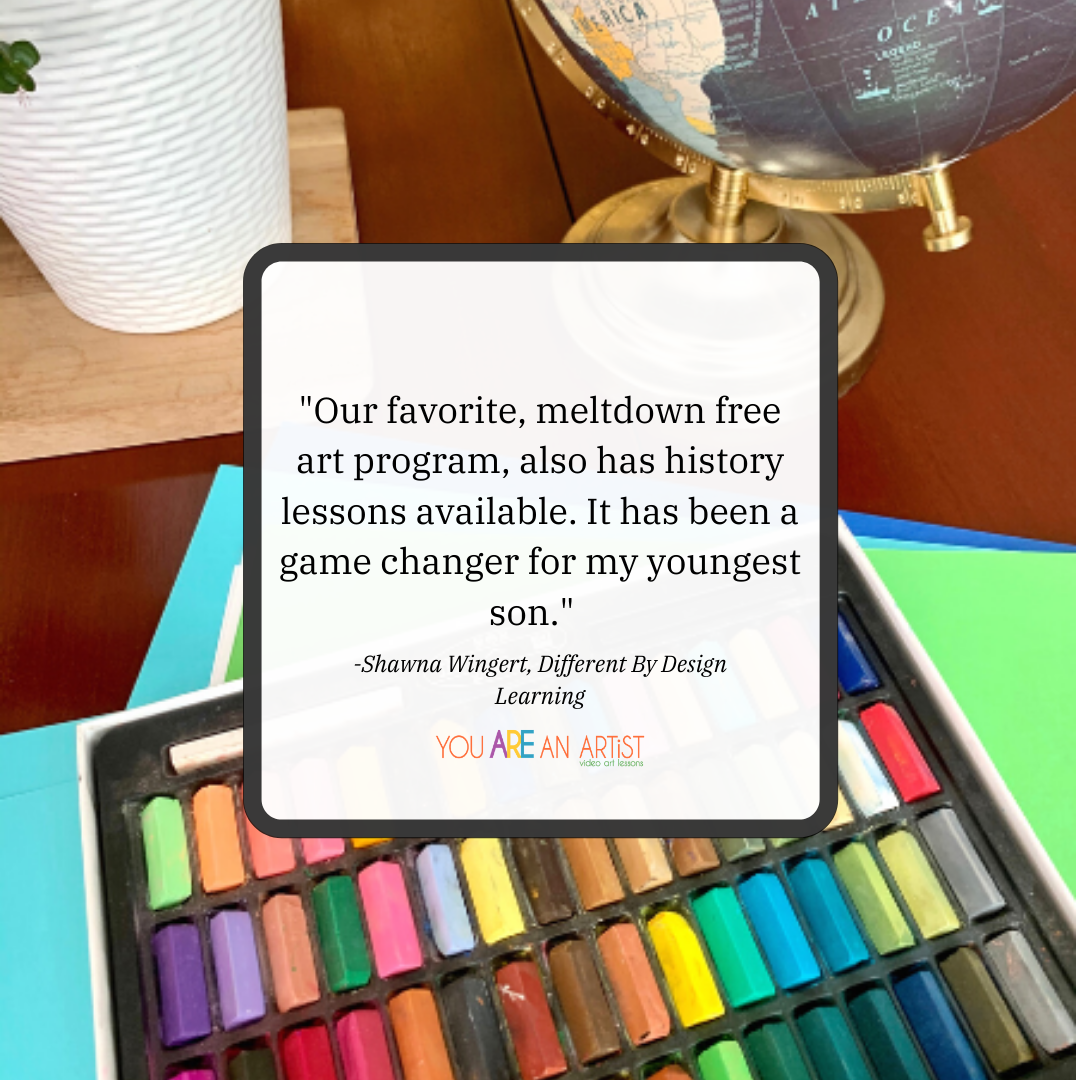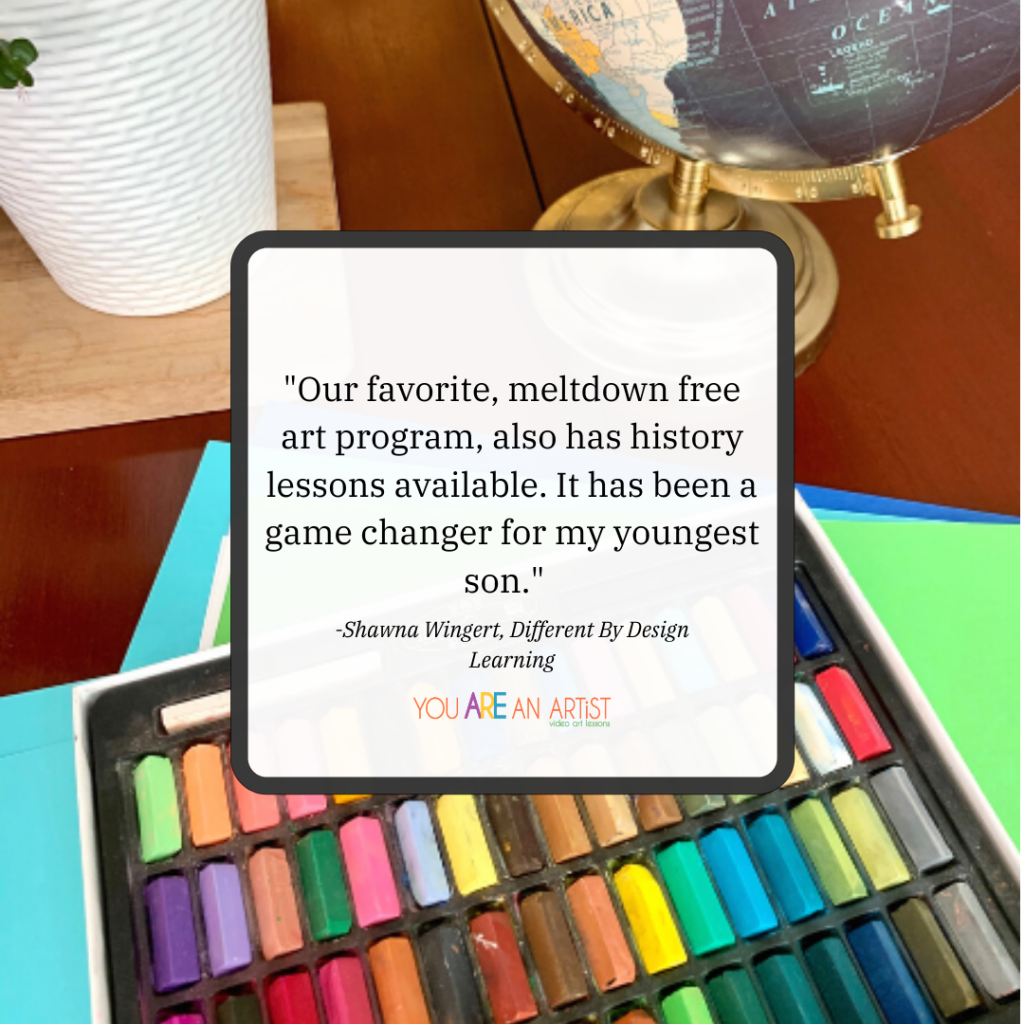 Shawna, in her article, Why Adding Art to Homeschool History Makes All The Difference, shares:
"At first, I thought we needed more structure to our learning. I added quizzes and worksheets. I bought an expensive textbook. I tried all the things that a more formal school setting does to teach history. None of it worked. In fact, not only did my boys retain less than before, they began to dislike history and avoid it.
It was only when I decided to go with what I knew they would enjoy, that our homeschool history study came alive. I added art."

-Shawna Wingert
It may seem simple, and I guess it is, but adding I Drew It And Then I Knew It to our homeschool history curriculum was the solution I was looking for." Be sure to read Shawna's post for three reasons why adding art to history works so well.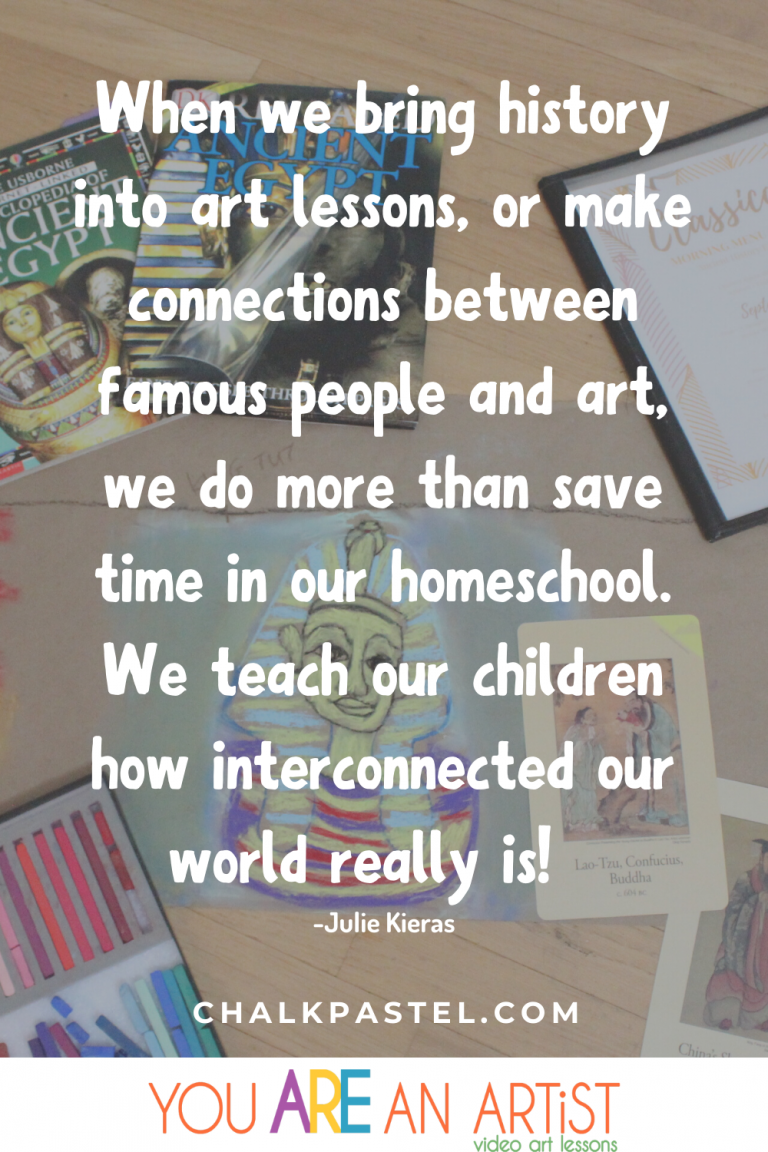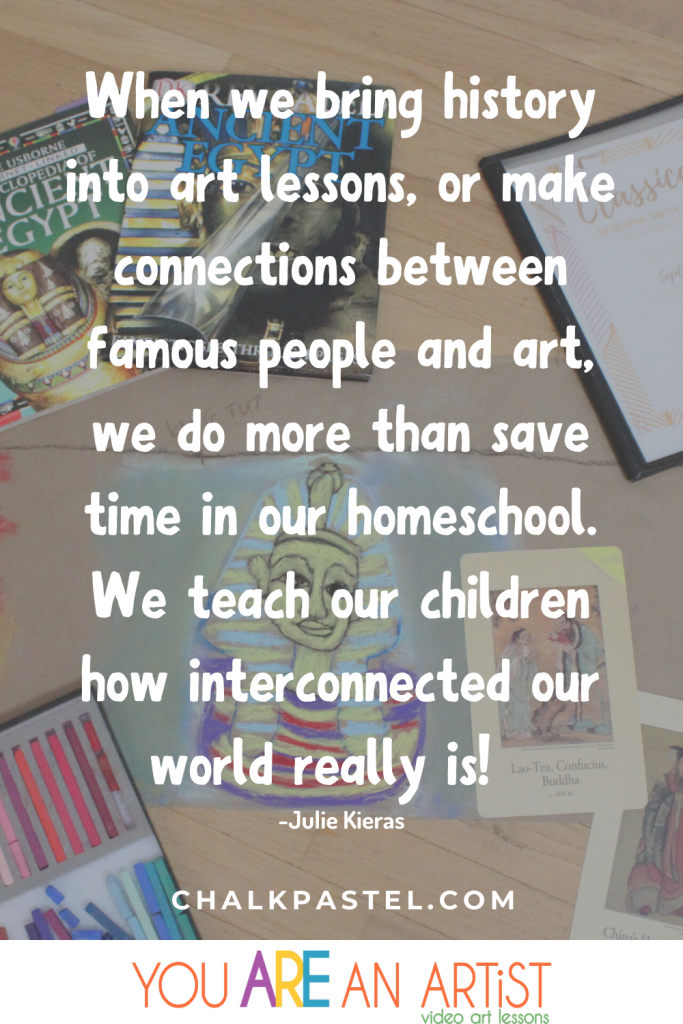 Our You ARE an ARTiST Complete Clubhouse members also have access to a valuable teaching tool designed specifically for Nana's art lessons.
I Drew It Then I Knew It History Companion Workbooks For Your Homeschool
The I Drew It Then I Knew It Companion Workbooks are designed for you to use however they work best in your homeschool. They are flexible and easily complement your homeschool history curriculum.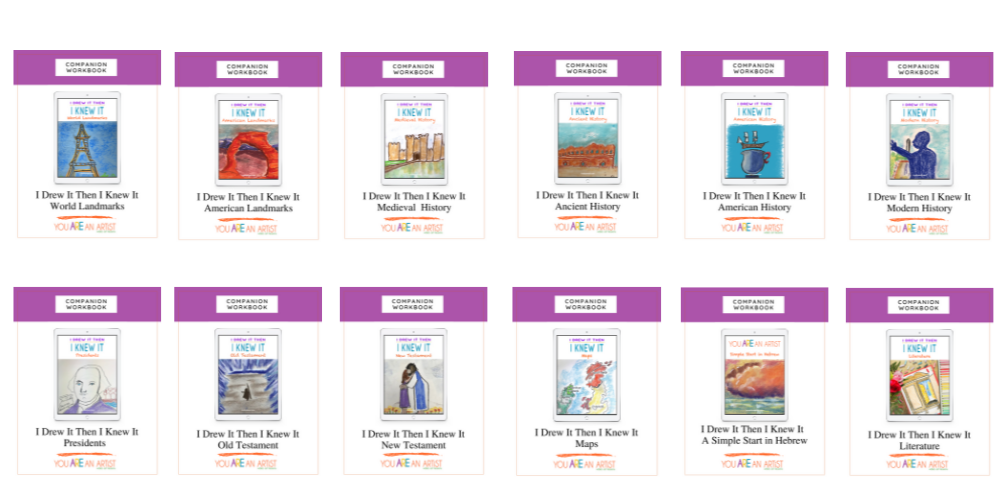 In each I Drew It Then I Knew It workbook, you will find:
a Book List with varying reading levels
5 Fast Facts
an Overview of the lesson topic
Biography or Writing Prompts
Planners
Ideas for How To Use our Curriculum
Everything you need for a quick lesson can be found inside. Or use all of the planners included to map out a more extensive study. The Companion Workbooks will help you combine your oldest to youngest learners all in one place over a central topic. There is something special about family-style learning and all ages creating together. Read more from Courtney and take a video tour of the I Drew It Then I Knew It companion workbooks in her Art Lessons for the Eclectic Homeschool Family.
Art Lessons for Your Homeschool History Curriculum
Following is a sampling of Nana's video art lessons for all four history cycles. Take a look and see how these can match up with your homeschool history curriculum.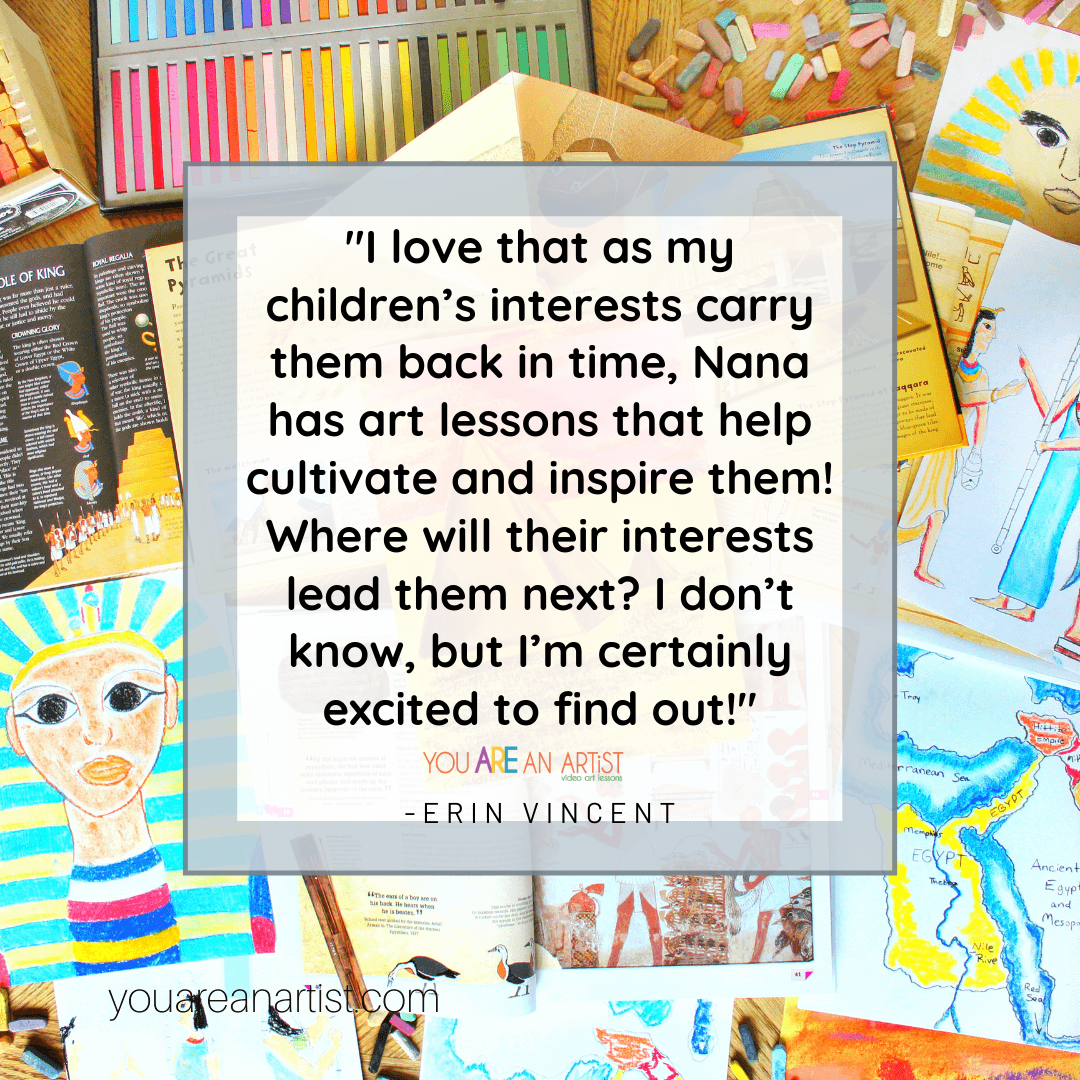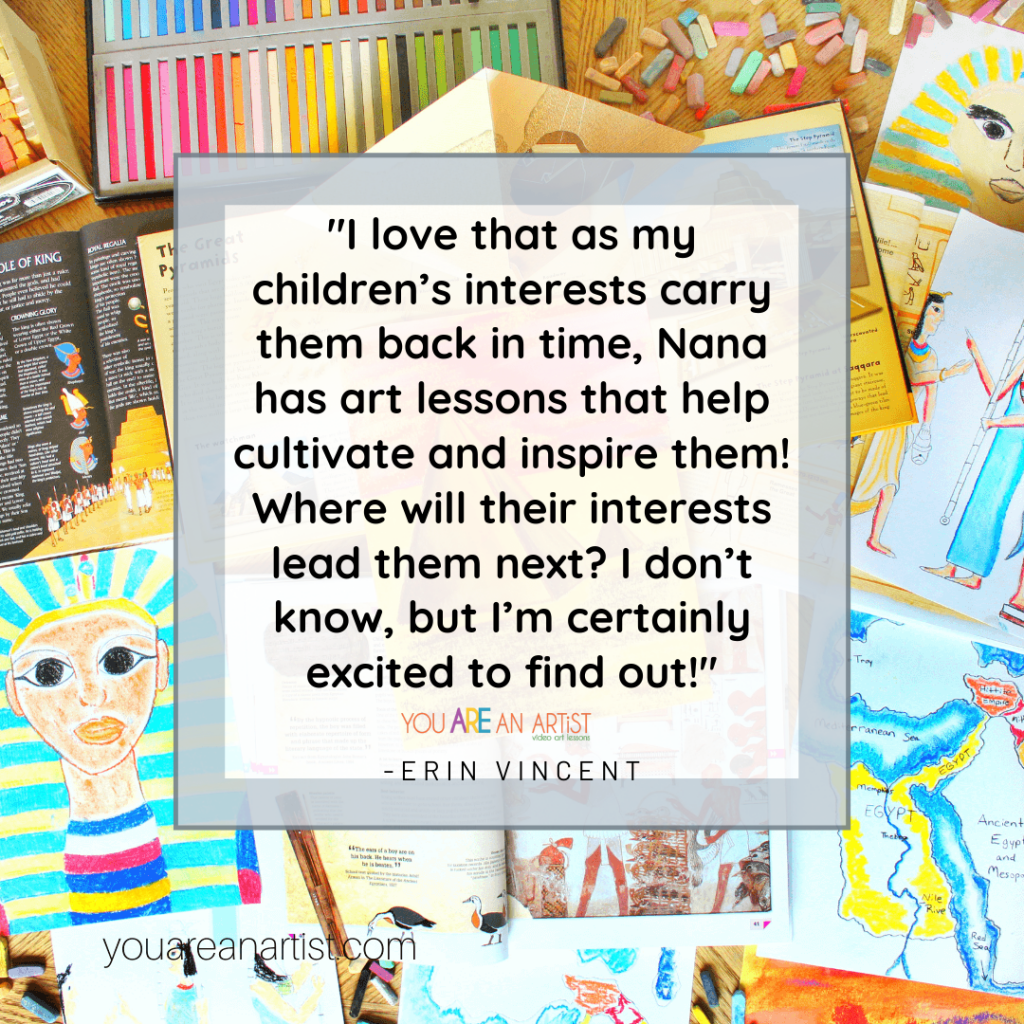 Art Lessons for Ancient History Studies
From creation to Ancient Egypt and the fall of Rome – enjoy these art lessons with your ancient homeschool history curriculum: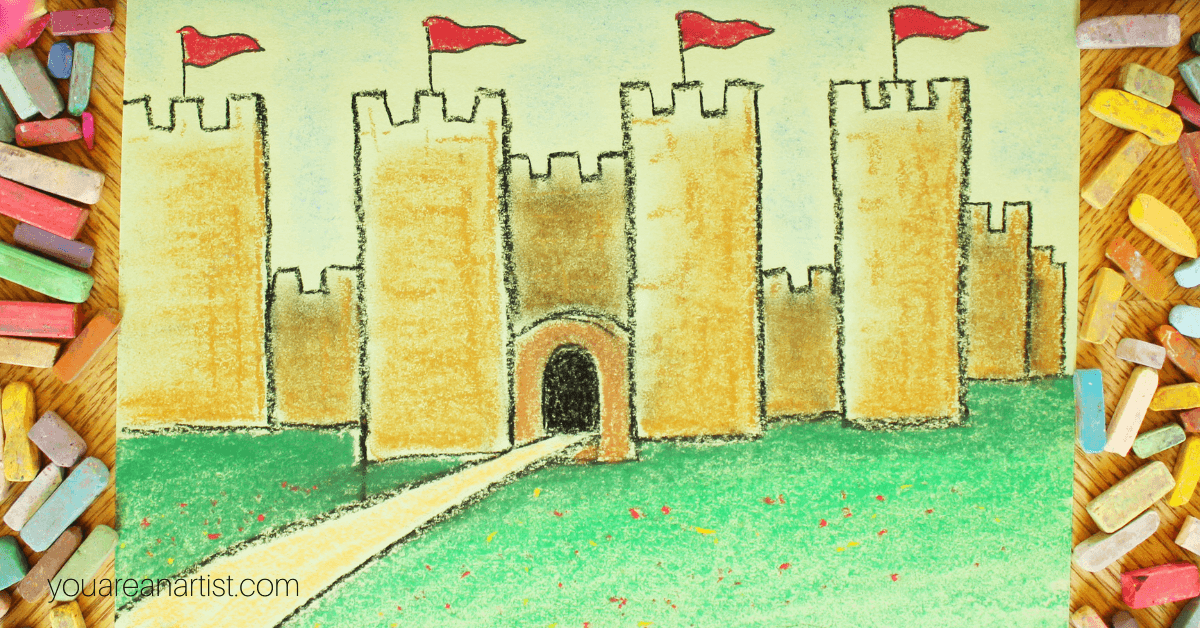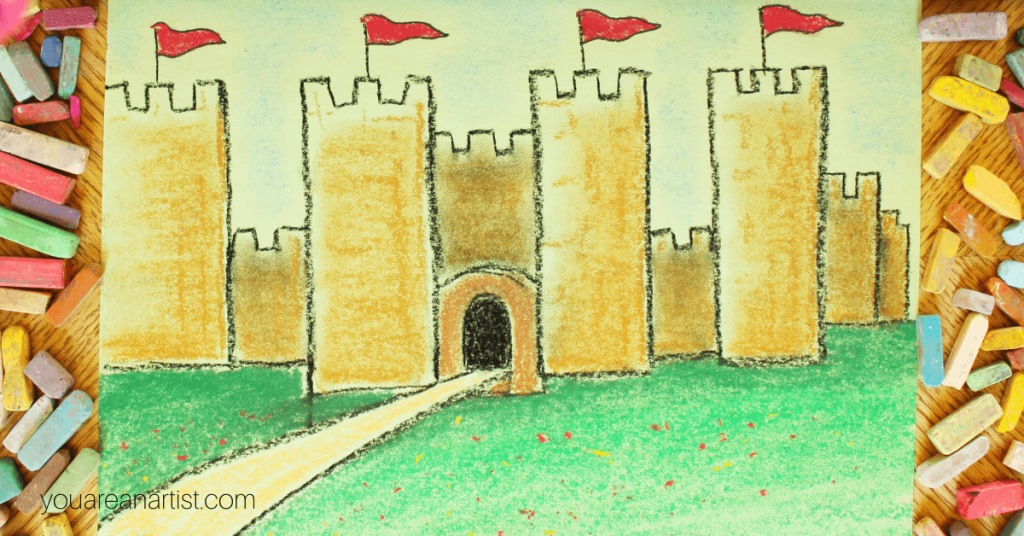 Medieval History Art Lessons for Your Homeschool
From Robin Hood, castles and knights to the crusades, dragons, vikings, court dress, inventors and more – Nana's medieval history art lessons are a fun match to your middle ages homeschool history curriculum:
Medieval Times Homeschool Art – Learn about Medieval times with Nana's I Drew It Then I Knew It chalk pastel video art lessons! Medieval Times homeschool art is the perfect hands-on way to bring a bit of color and excitement to history.
Early American History Homeschool Art Lessons
Whether it is the early colonists and Native Americans, maps of journeys or the American Revolution, or modern American presidents, Nana's American History lessons will help reinforce all you are learning in American history with your homeschool history curriculum:
American History Art Lessons – Are you looking for fun ways to incorporate American homeschool history lessons? Maybe you already have a homeschool history curriculum, but you're looking for ways to make it more hands-on and engaging. Chalk pastels may be just what you need to get your kids to fall in love with history!
Revolutionary War
Lewis and Clarke Art Lessons
Civil War and Underground Railroad Art Lessons
Little House on the Prairie Homeschool Lessons – Are there any homeschoolers out there that don't hop on the Little House on the Prairie wagon? I mean, seriously, how can you not love Little House? There is something about Laura Ingalls Wilder's Little House series that is easy to obsess over.
John James Audubon the explorer and artist – Come on! Grab a saddlebag and join us as we explore the forests of early America and see this great country through the eyes of famous artist John James Audubon!
The Best Presidents Art Lessons for Your Homeschool – Here at You ARE an ARTiST, we know precisely how fascinating it can be to dive into the U.S. Presidents. We think all of our presidents deserve a celebration anytime! For that reason, we created the ultimate homeschool history curriculum companion to our I Drew It And I Knew It Presidents Series.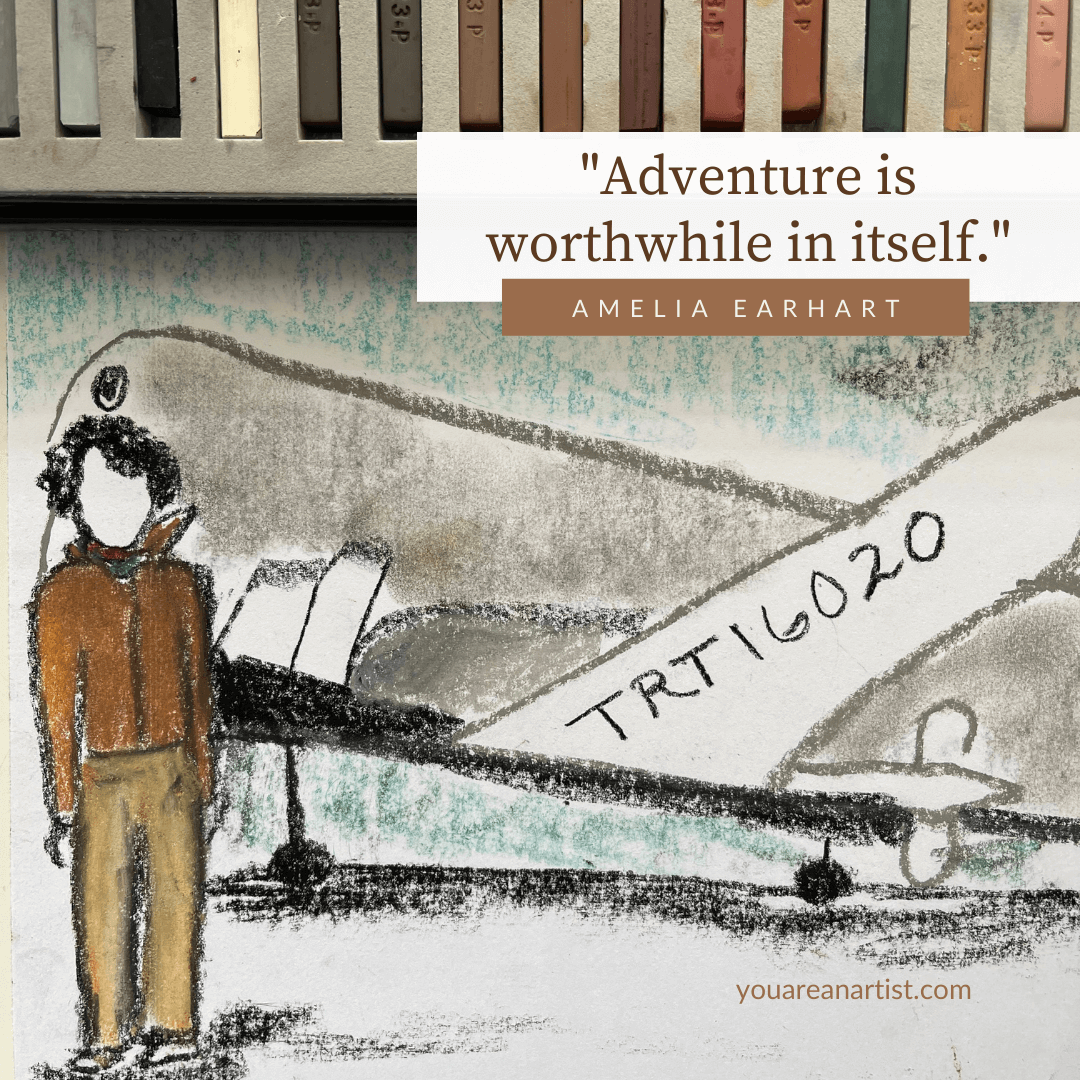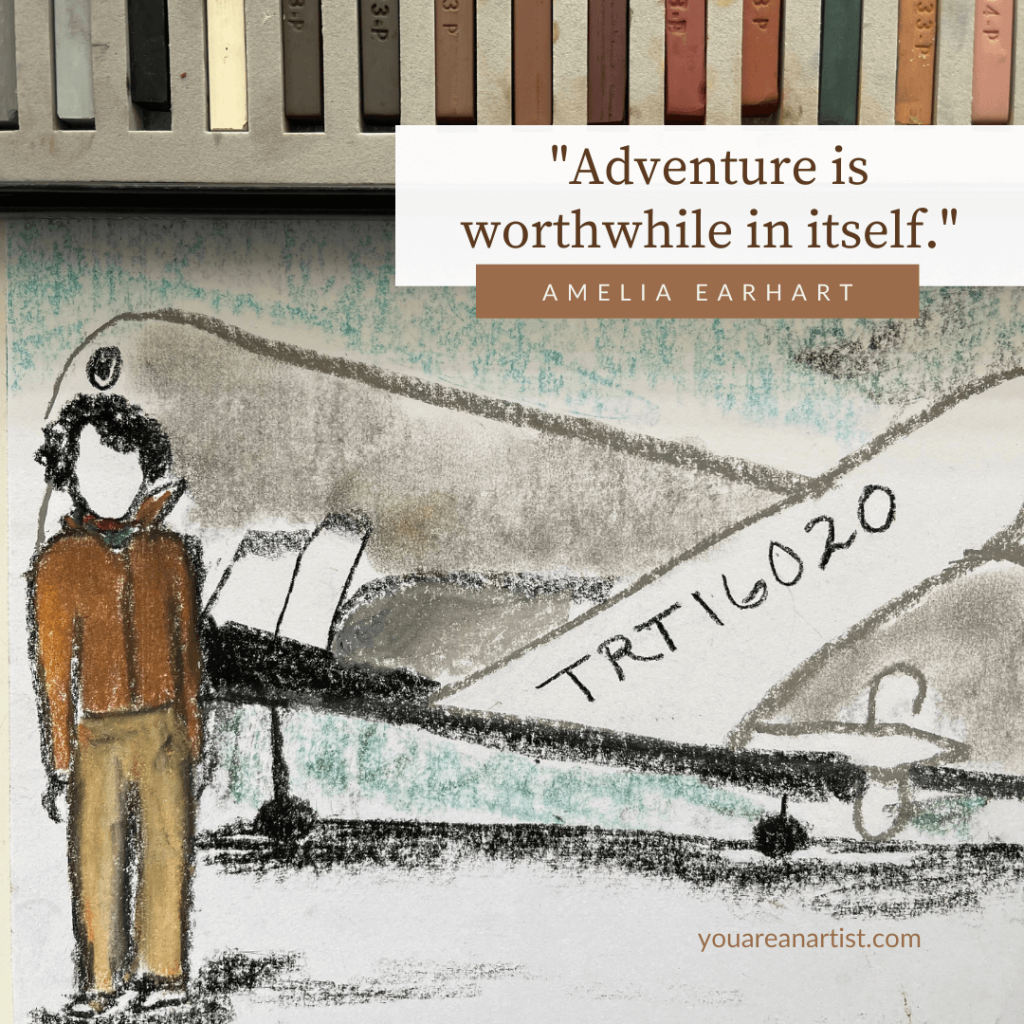 Modern History Art Lessons
Studying inventors? Famous historians of the 20th century? Space exploration, Mars rovers, world wars, aviation and world landmarks? You can find these homeschool lessons and more to go with your modern homeschool history curriculum: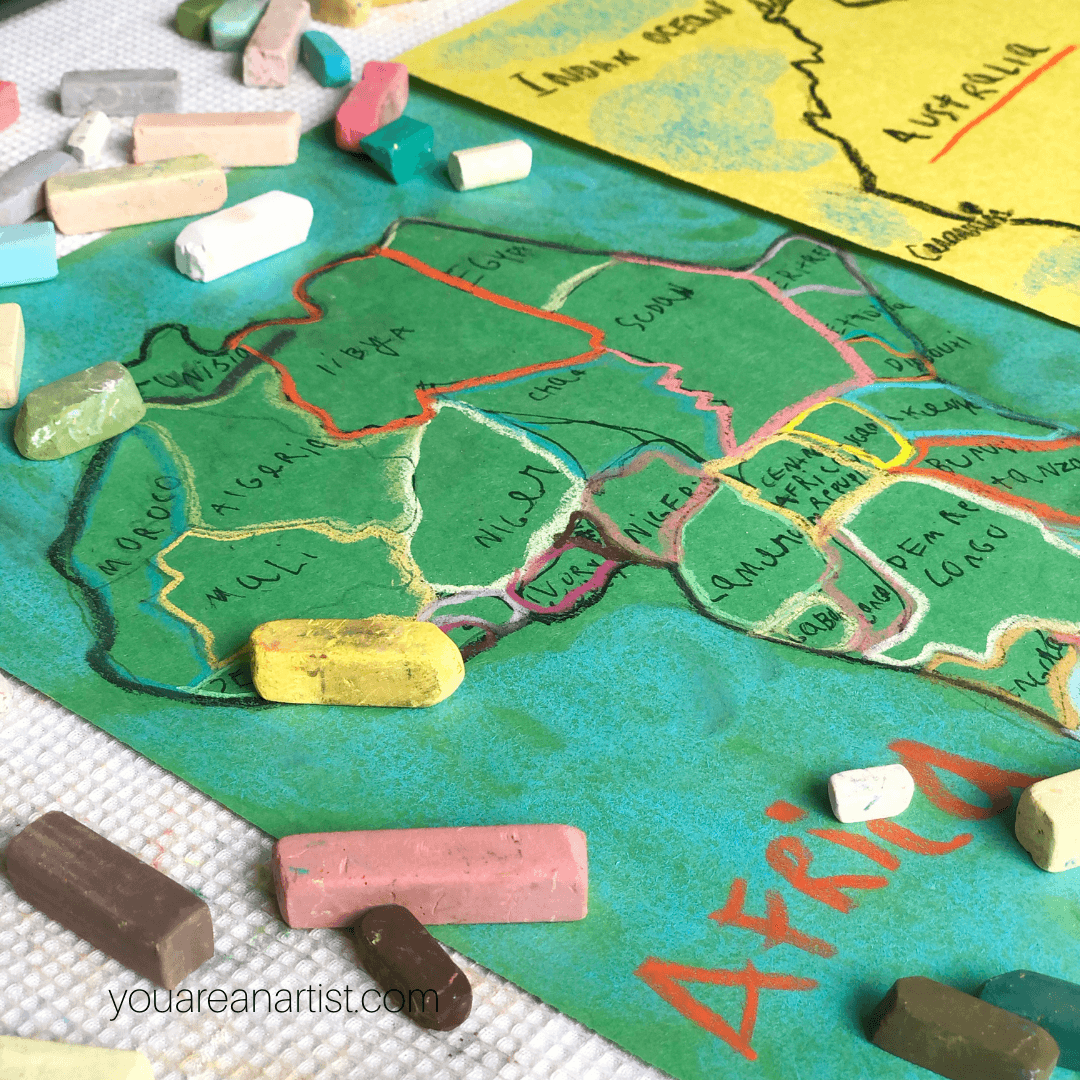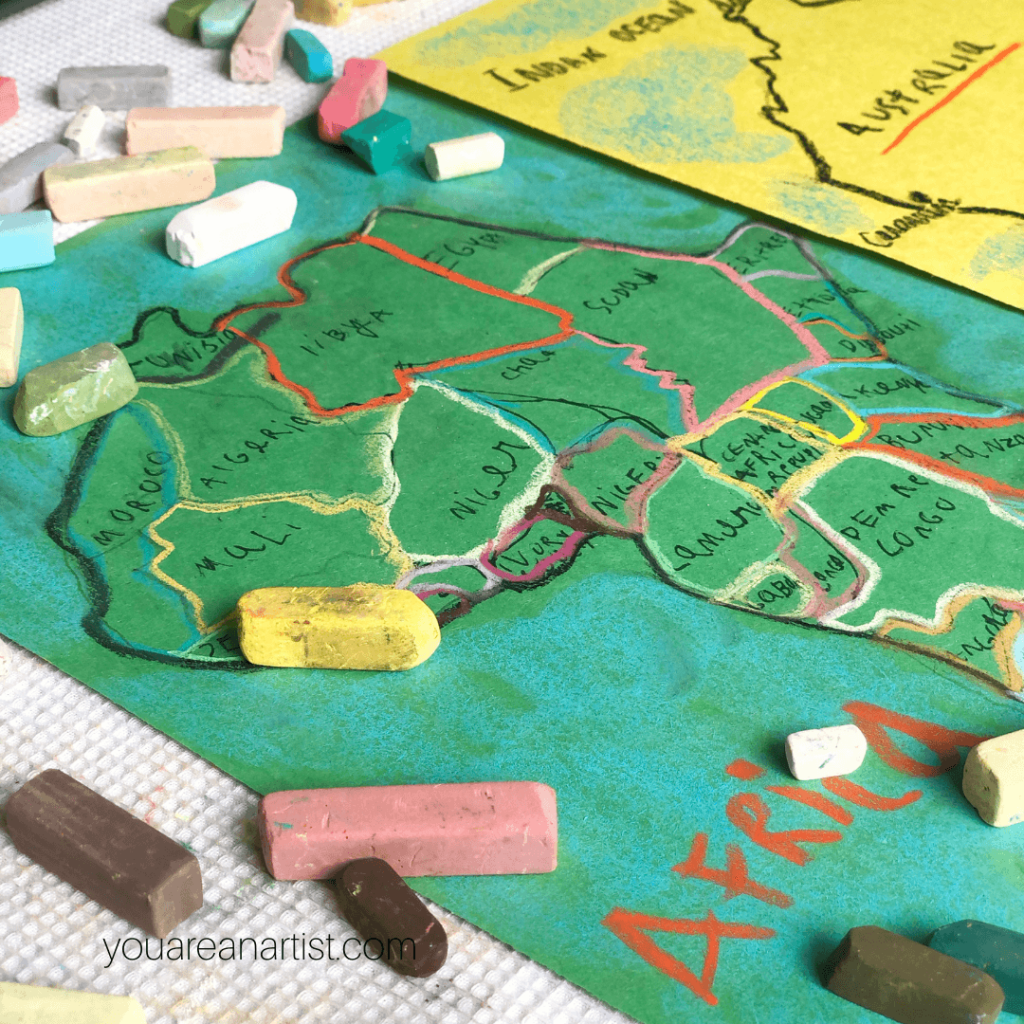 Don't forget! Geography goes hand in hand with homeschool history curriculum! Nana has a full series of I Drew It Then I Knew It Maps to help Make Geography Fun with Chalk Pastels.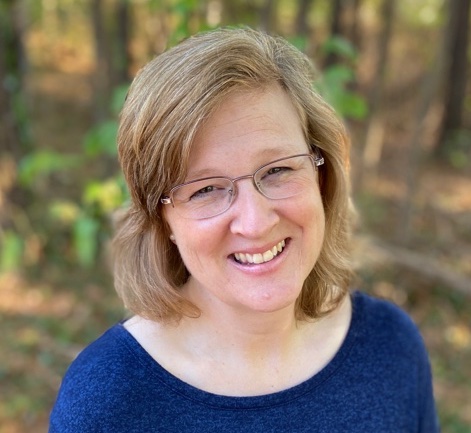 Growing a love of art at You ARE an ARTiST is a multi-generational passion! Tricia is Nana's daughter and a mama of five children. Nana shared her first chalk pastel art lessons with her grandchildren around Tricia's kitchen table. Homeschooling since 2000, Tricia has seen the fruits of home education with three homeschool grads so far! She shares the art and heart of homeschooling at Hodgepodge and is author of the book, Help! I'm Homeschooling! She and her husband, Steve, are also owners of The Curriculum Choice.