Add these Advent art activities to your Christmas Homeschool plans! You can draw your way through the story of Christmas from the angels announcing Messiah's birth to the manger scene.
Homeschooling through the holidays can be one of the best parts of your homeschool year or, unfortunately for some, the worst. I have learned from experience that we should shift our focus for a bit rather than struggle through the holidays trying to keep up with homeschooling for fear of getting behind.
Because, as you already know or are learning, there is no behind in homeschooling. Even while homeschooling through the Christmas season. Language arts and math will always be there, waiting for you. But, Christmas will come and go ever so quickly, so set aside time to enjoy this time leading to Christmas Day. 
You can still learn through the holidays, but use the time to pivot and educate from a place of peace, enjoy your family, and experience life together through the season.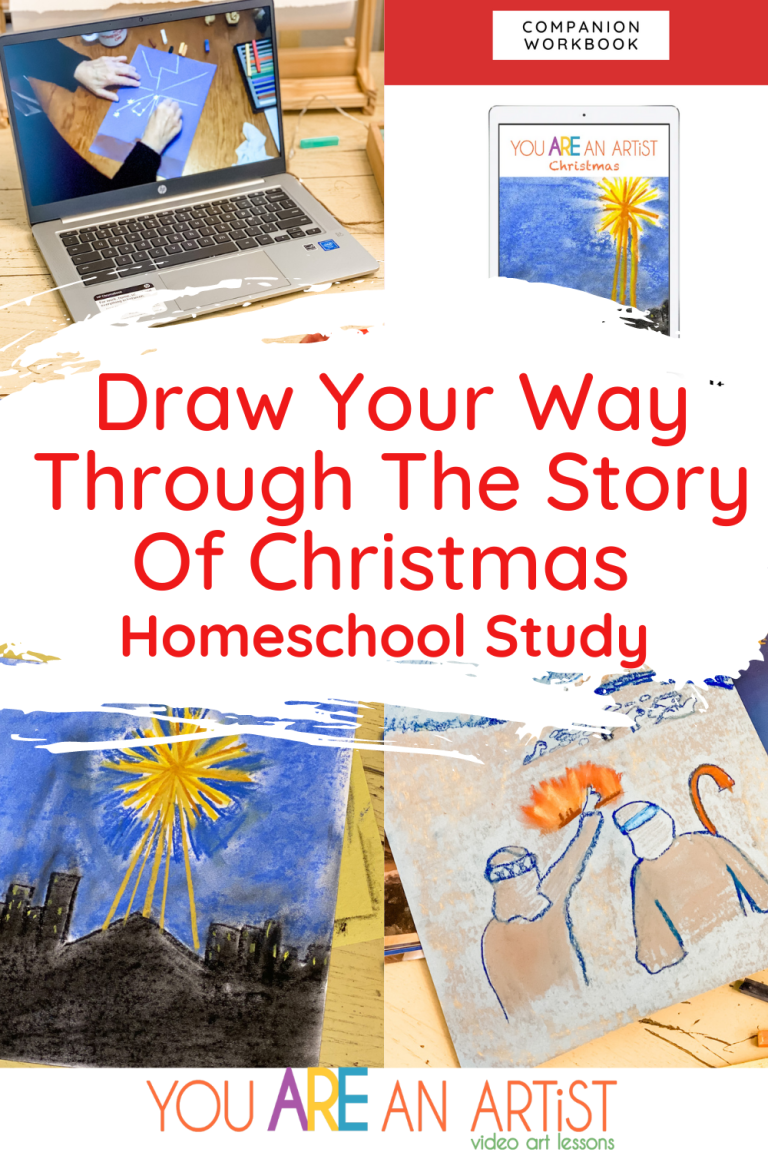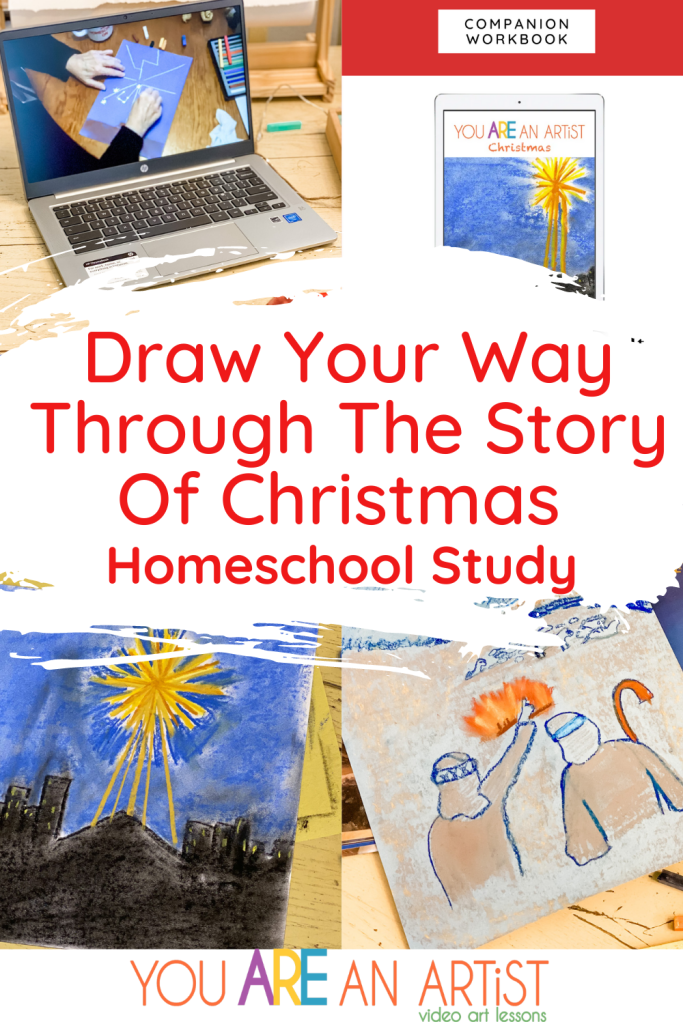 Homeschooling In The Christmas Season
One of the simplest ways to shift your homeschool in the Christmas season is to continue learning but change the focus of the educational material. Dive into Advent for the month, plan a birthday party for Jesus, enjoy holiday baking together, decorate the house, and focus on the true reason for the season, Jesus.
The holidays are so much more meaningful when we come together as a family. We can focus on gratitude, giving, serving, and The Birth of Christ. This can also be a much-needed time of rest and togetherness, a time to slow down.
You can still maintain a few core subjects each day if you feel the need to, but it might be a nice reprise for you and your children to do all of the things you feel like you never have the time to do. Things like Christmas homeschool art, hands-on activities, read alouds, experiments, you know, the fun stuff! All of those things we don't seem to prioritize during the homeschool year, we now have a chance to experience. So many of these things still count as home education too!
Beyond all of those academic lessons, I want my children to know and follow Jesus. And I know many of you agree.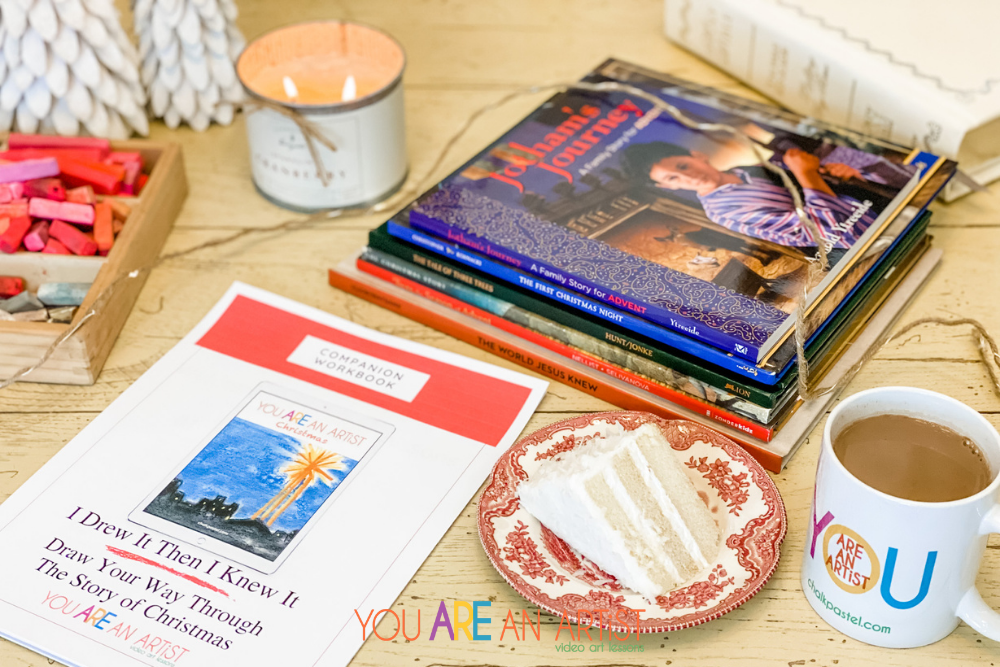 Teaching The Story of Christmas
Every Advent season, we choose to dive into learning all about The Story of Christmas. It's a wonderful way to revisit the Birth of Christ each year, and especially if you have children, it's important that they not only hear the story but eventually come to know it by heart.
There are so many resources that can help you teach your children all about The Story of Christmas. (And we have some fantastic Christmas resources to share with you below!) So if you are still learning the story yourself, perfect, you can learn right alongside your children. Learning alongside your children models lifelong learning, and it's a great way to cultivate a love of learning at home.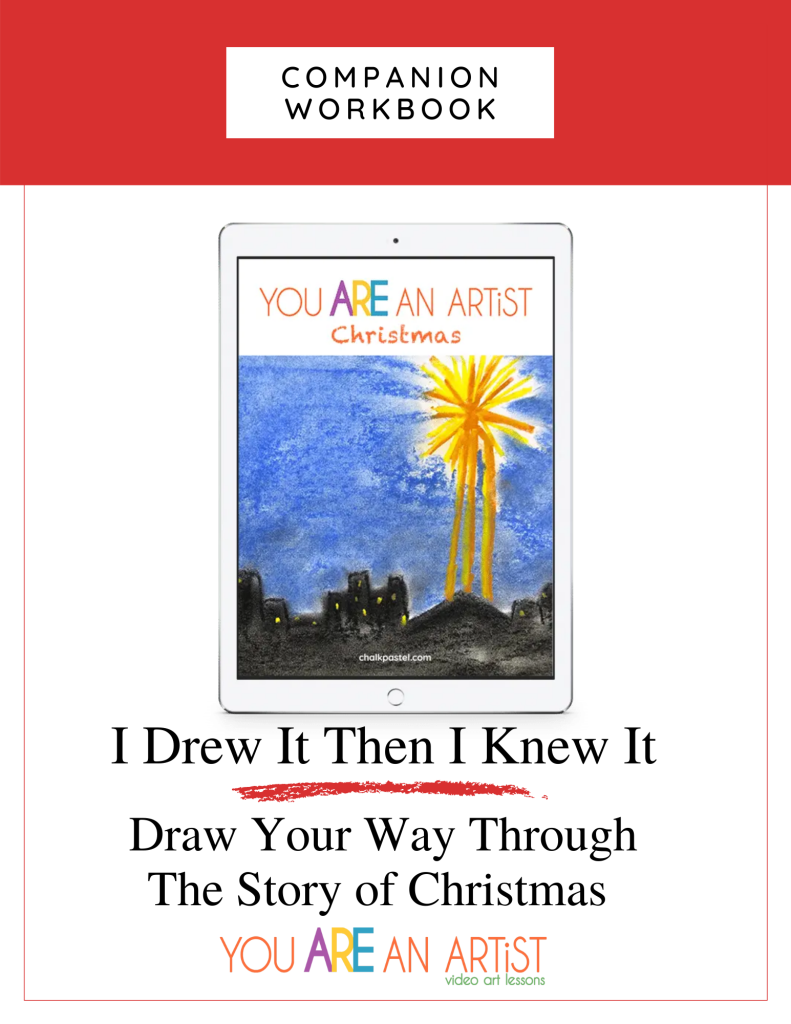 If you don't yet have any Christmas homeschool traditions, you can use December to create some! Include Christmas activities and holiday resources that you shift to and learn about each December. For example, we will cook together, bake holiday treats, enjoy some Christmas-related unit studies (on topics like snowflakes, Christmas trees, or St. Nicholas – we mix it up each year), and sprinkle in some Nutcracker fun, of course! Some of our most memorable homeschool traditions are an Advent study every year, reading The Story of Christmas in the Bible, and reading all of our favorite Christmas read alouds and picture books. You will likely find us having a Christmas poetry tea time or studying an old hymn. We also enjoy a special candlelit Christmas Eve church service that reinforces the season's meaning each year.
But my absolute favorite Christmas activity to do is Draw Your Way Through The Christmas Story together. I want to share it with you because I know so many families will love doing this too!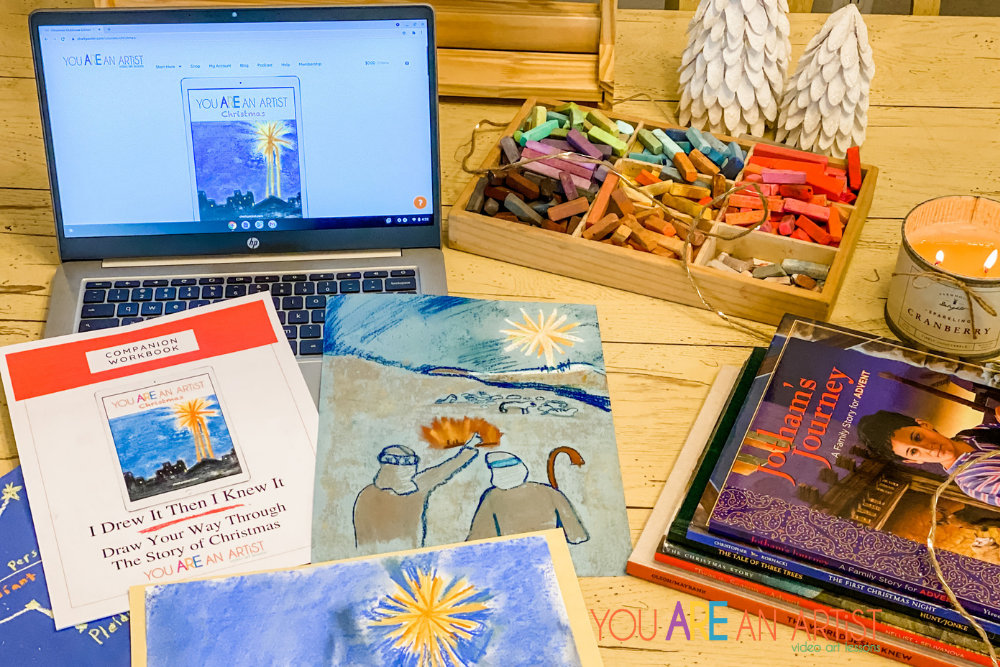 Draw Your Way Through The Story Of Christmas Art Lessons
With YOU ARE AN ARTiST, you can draw your way through the entire Christmas Story. From the Angels announcing Christ's Birth all the way to the Nativity. With so many incredible Christmas homeschool art lessons in between.
The best resource to help walk you through the Christmas art lessons and help you plan with little prep time involved is the I Drew It Then I Knew It Companion Workbook! You will find all the resources that you need to Draw Your Way Through The Birth of Christ. Resources like:
December Art Planners
Recommended Companion Book List (You can find many of the books we are using on the book list!)
5 Fast Facts for Each Art Lesson
Hymns
Scripture
History
Detective Questions (These can be used as December writing prompts too!)
Tips for How To Use The Workbook
and More!
Last year we enjoyed Biblical Christmas School, and this year we expanded on that by Drawing Our Way Through The Birth of Christ. We enjoyed drawing with Nana, drinking hot cocoa, and learning more about Jesus. Every year that we dive into The Christmas Story, I learn something new too! The fast fact sheets are perfect for sharing with your kids as you enjoy your Christmas Art Lessons together.
Angels Announce Messiah's Birth Art Lesson
NEW – While Shepherds Watched Their Flocks by Night (Hymn) Art Lesson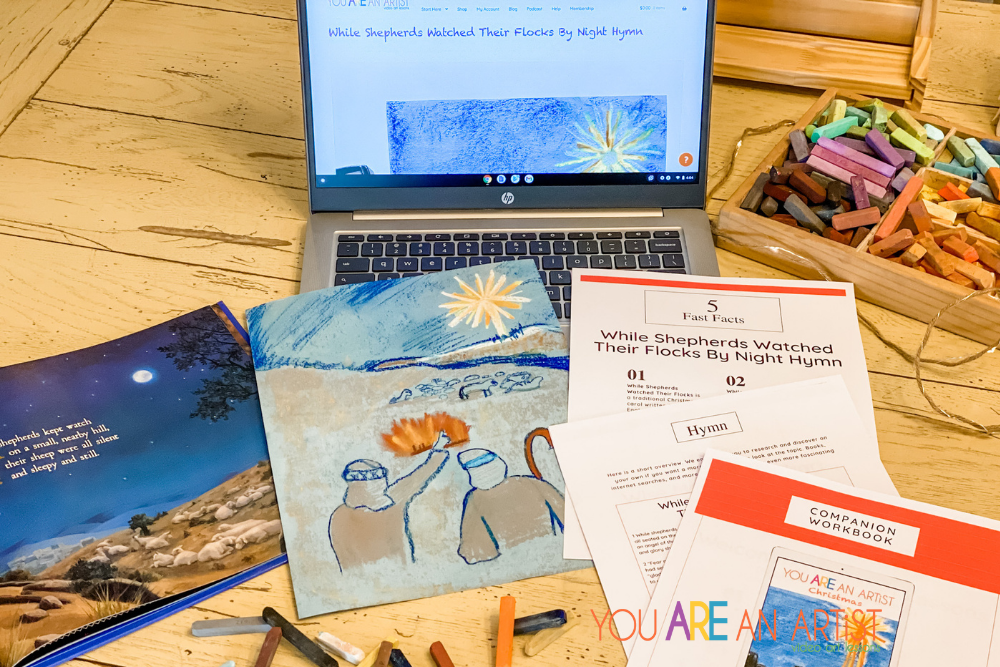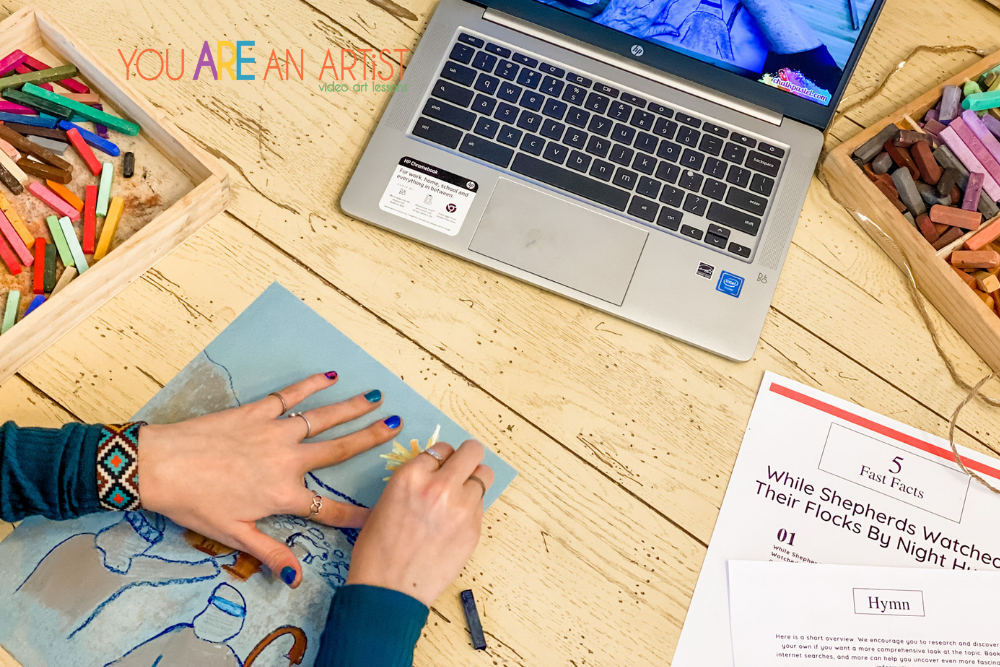 Biblical Map to Bethlehem Art Lesson – You can add geography to round out your study!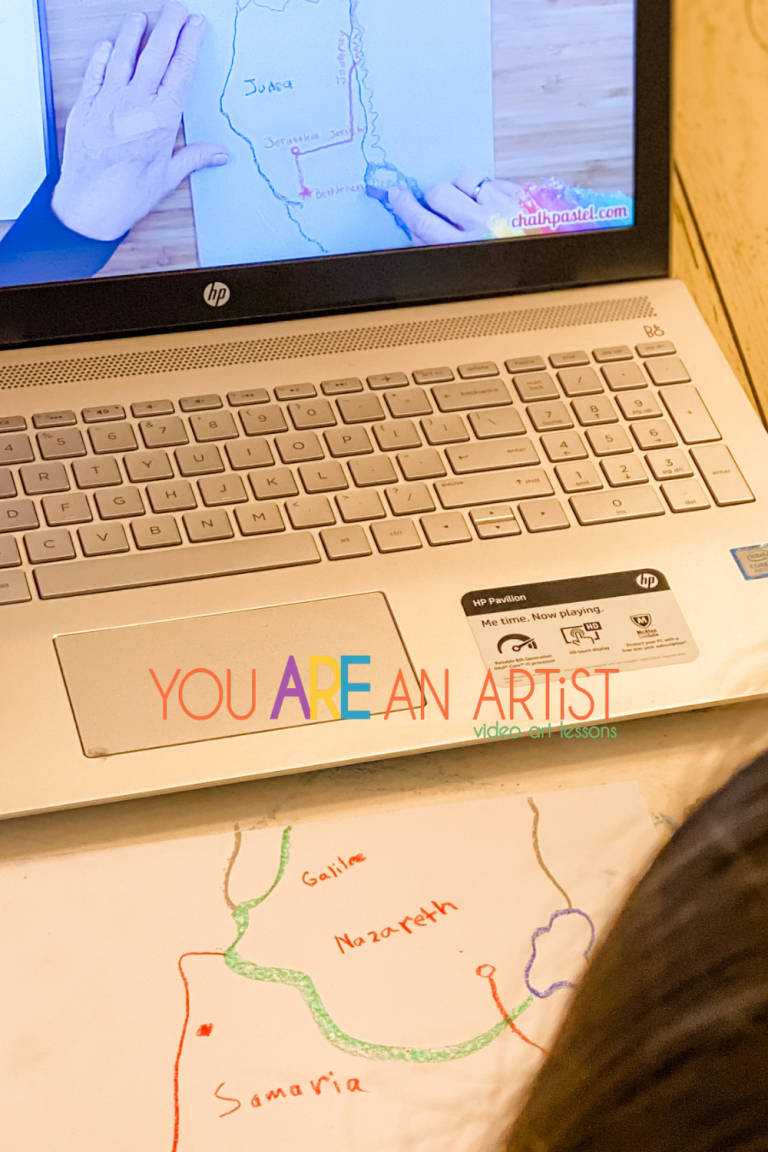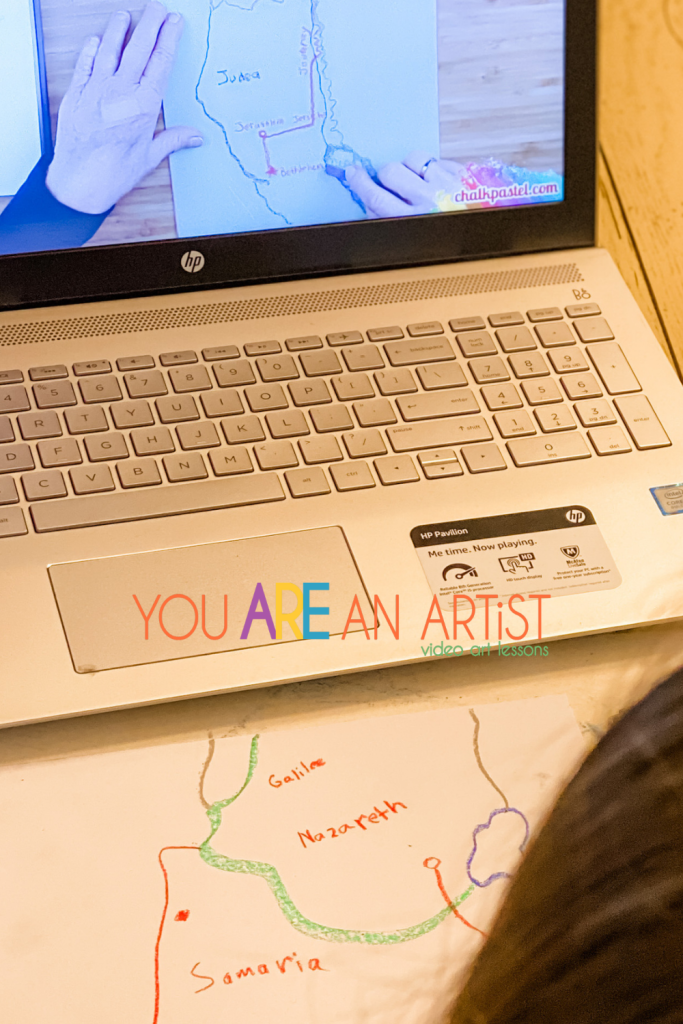 For Unto Us a Child is Born Art Lesson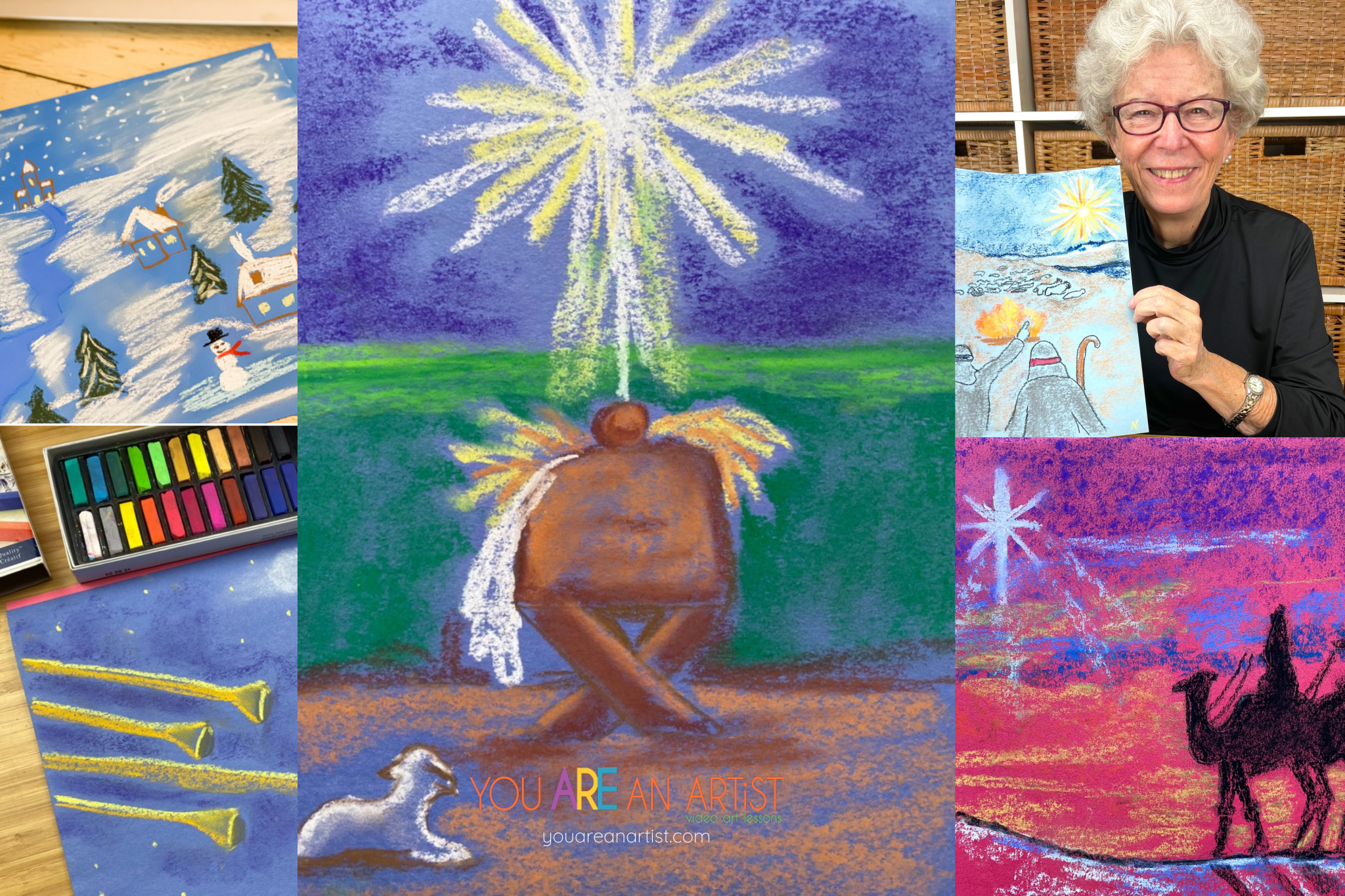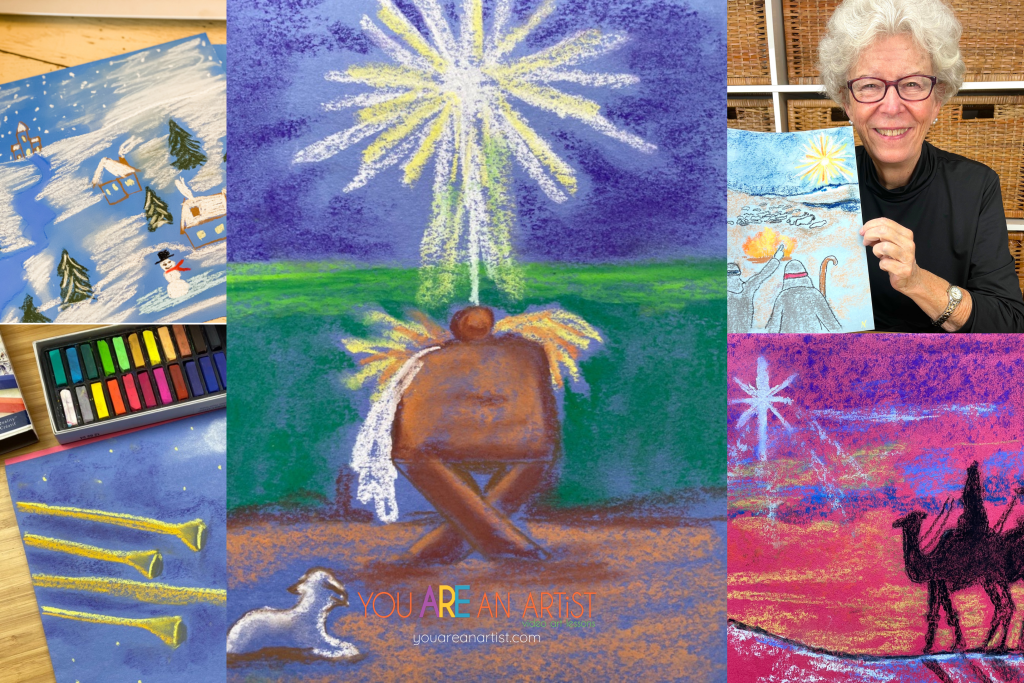 Nativity – Away in a Manger Art Lesson
Wise Men's Start Chart to Jesus Art Lesson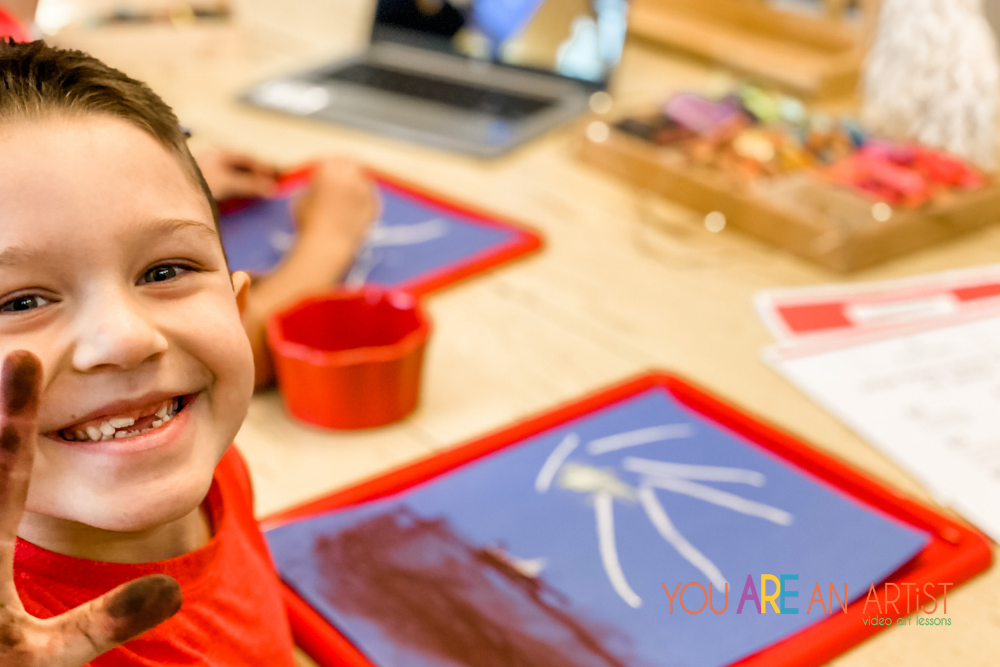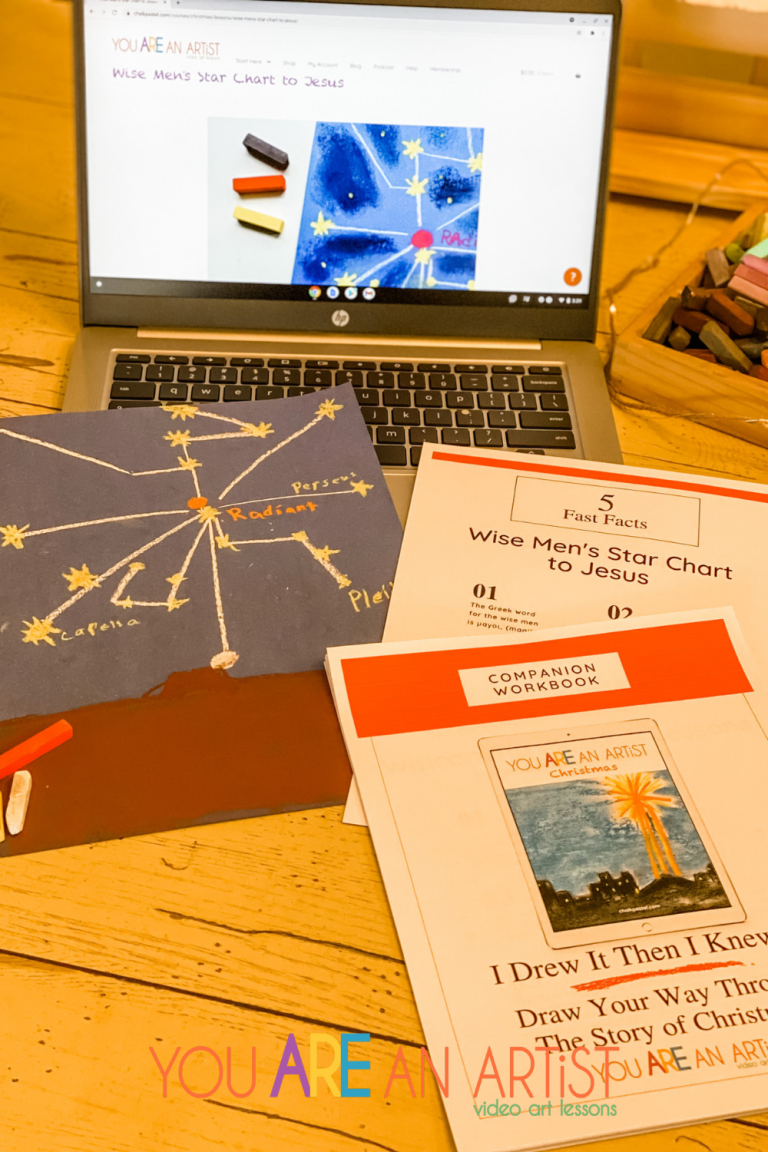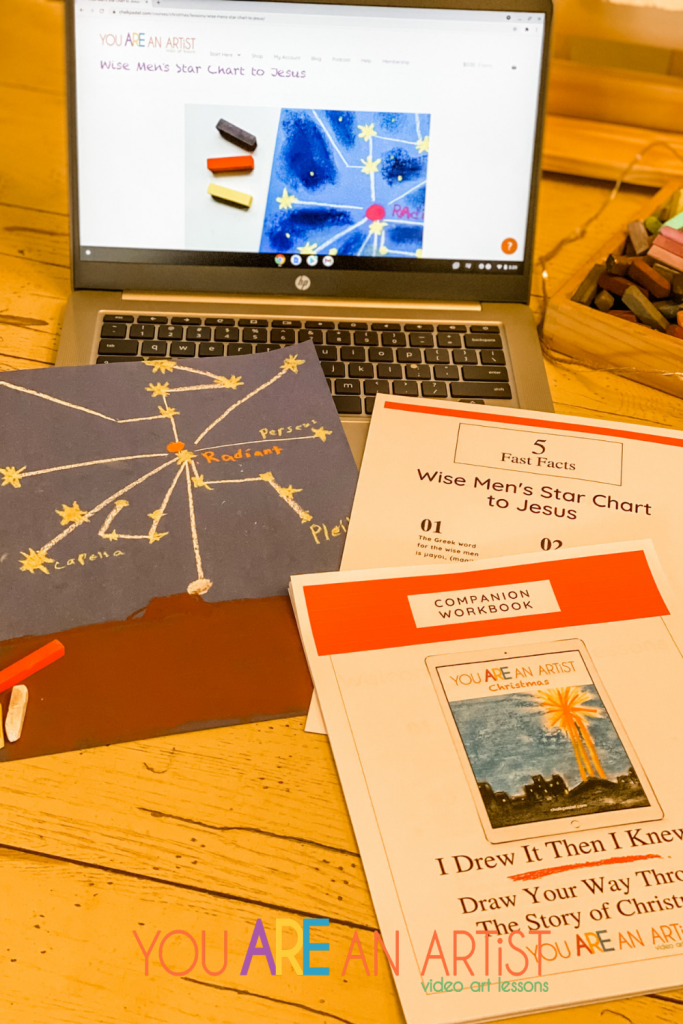 Christmas Star Art Lesson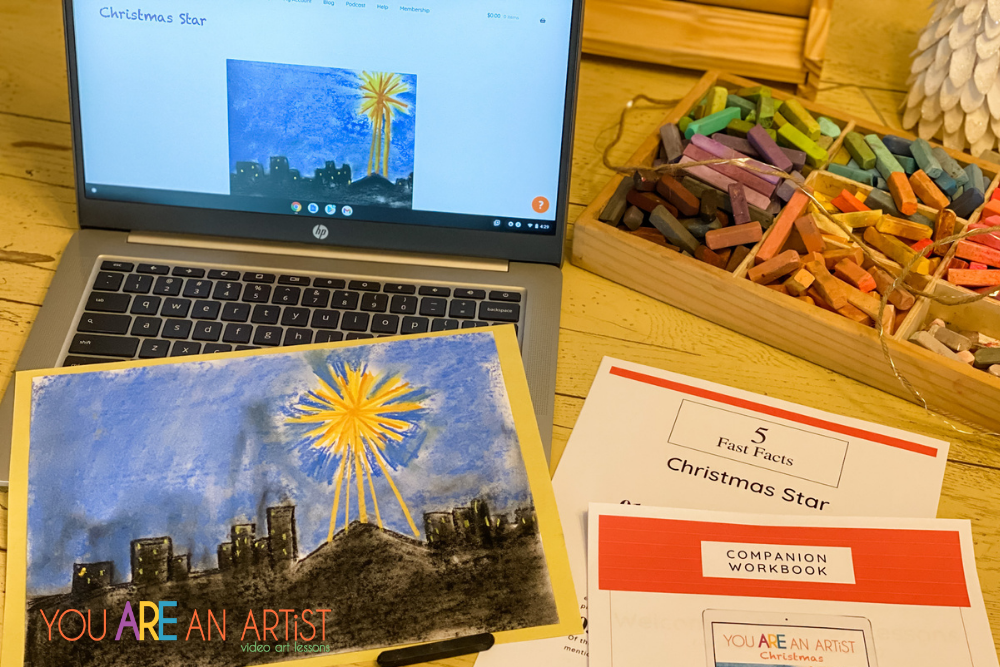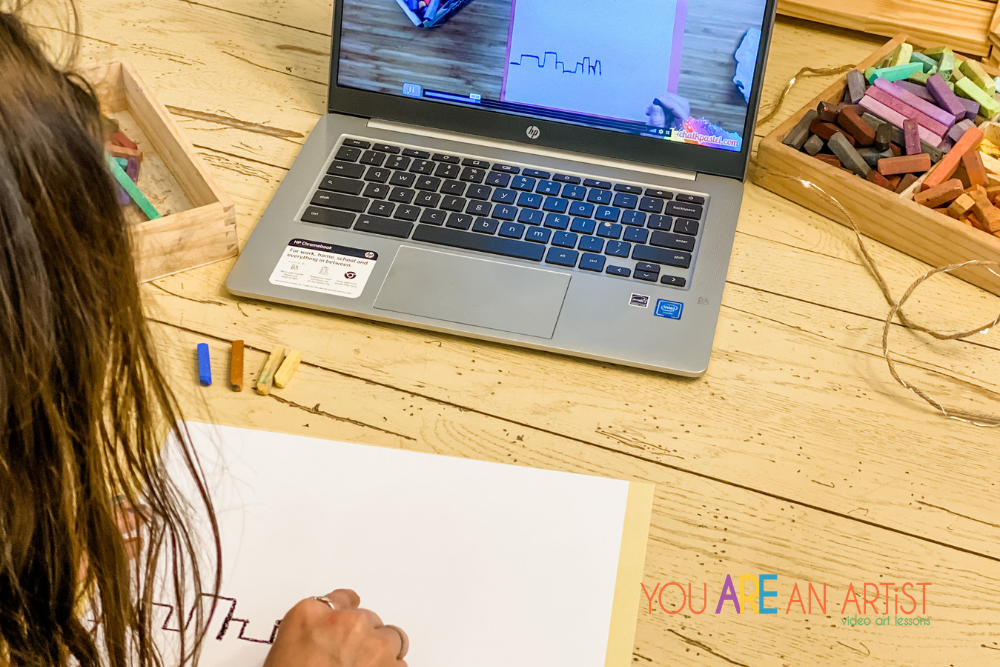 We Three Kings Art Lesson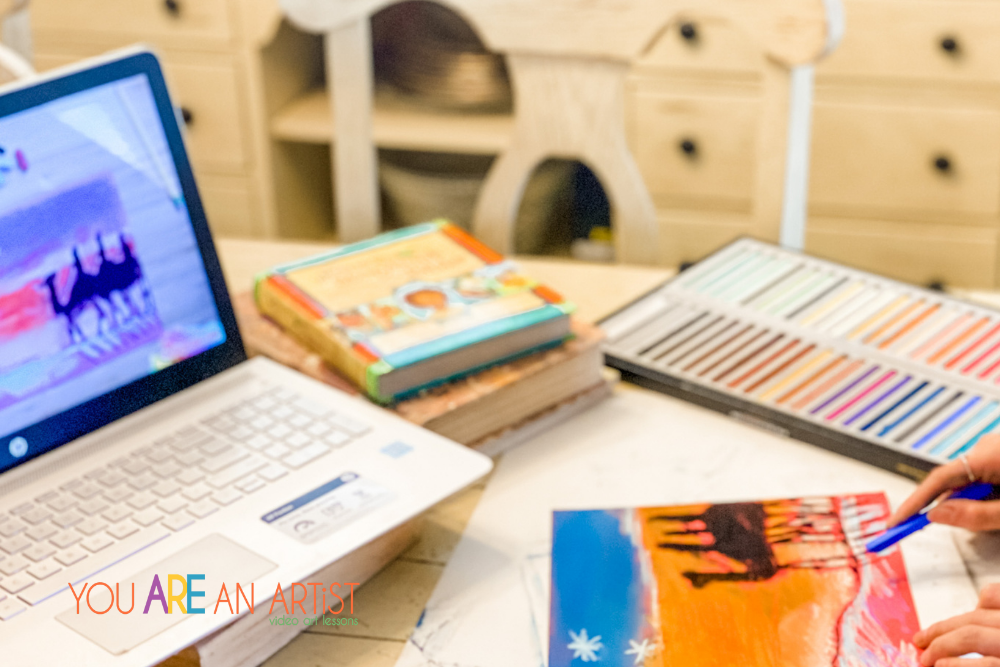 Rembrandt Dream of Joseph Art Lesson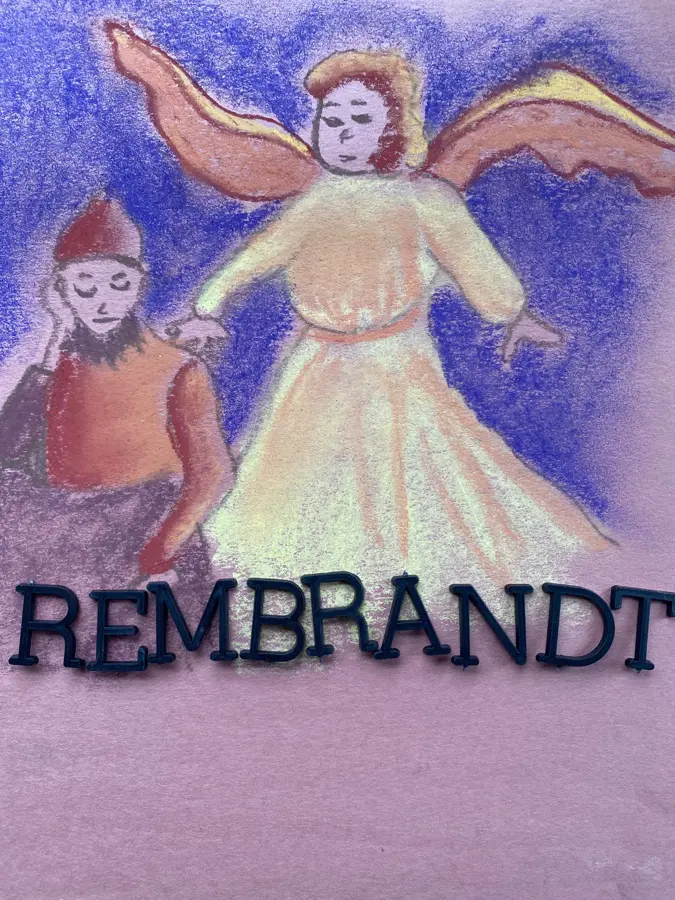 Additional Resources For Meaningful Homeschooling Throughout The Christmas Season
Besides all of the Christmas art lessons I mentioned and the I Drew It Then I Knew It Companion Workbook, here are some other excellent Christmas-related resources that you may want to include in your December homeschooling plans.
Jotham's Journey advent stories are perfect for your December read-aloud time. They align so well with an Advent focus for Christmas schooling, and there is an entire series to check out! I can't believe that we hadn't read these until this homeschool year, but I am sure glad that we did. I was impressed by the daily devotionals that follow each day's reading. Consider adding these books to your Christmas studies too.
More Christmas Art Lessons to Enjoy with Nana
Charlie Brown Christmas
Winter Fun
Christmas Train
Gingerbread Man and Holly Leaf
Christmas Angel
What's Under Your Christmas Tree?
Christmas Ornaments
Christmas Tree
We hope that these ideas inspire you to Draw Your Way Through The Story of Christmas as a family. Remember, you can plan a day, a week, or a whole month of Christmas art and activities – there is no right or wrong way to do it. But most of all, we hope that you keep your focus on Jesus!
Merry Christmas from all of us here at YOU ARE AN ARTiST!
Courtney is a Jesus-pursuing, native Texan, homeschool mom of three, and she believes homeschooling can be a peaceful and productive rhythm. At Grace, Grow & Edify she helps families create peaceful homeschooling atmospheres through faith, organizational strategies, and cultivating strong roots at home. She is also the founder of Homeschool Mastery Academy.