Music and art are such a beautiful and delightful combination. Art and music also make for some wonderful learning times. Just take a look at how you can match up Nana's art lessons with your music appreciation and more studies! Enjoy this homeschool art curriculum and music match up.
Homeschool Art Curriculum and Music Match Up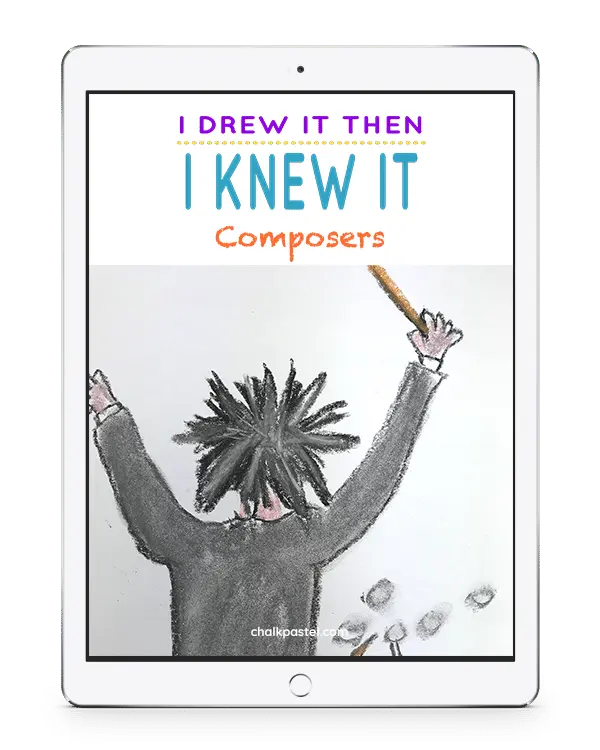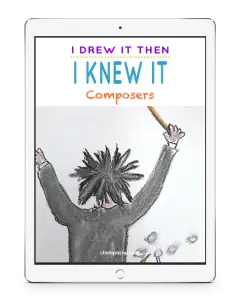 Composers Video Art Lessons
Symphony Conductor
Beethoven
Aaron Copland, Lincoln Portrait
Handel's For Unto Us a Child is Born from Messiah (Christmas!)
Beatles
Jazz
Vivaldi Spring

Hymns Video Art Lessons
As you study a favorite hymn, paint with either chalk pastels or acrylics what you might imagine this hymn means. Nana's hymns video art lessons are a perfect complement to a hymn memorization study! Find out more here.
My Hope is Built on Nothing Less (On Christ the Solid Rock I Stand) acrylic
Just As I Am
My Country Tis of Thee (America)
Rise and Shine (Arky, Arky)
How Great Thou Art
His Eye is on the Sparrow
Count Your Many Blessings
Jesus Loves Me
We Gather Together
He's Got the Whole World in His Hands
Sweet By and By
In the Garden
This Little Light of Mine

Chalk Pastels at the Movies
So many fun and wonderful favorite movies and books in Chalk Pastels at the Movies. A bonus with You ARE an Artist Clubhouse membership.

Famous Artists
Of course it is a fantastic study when you combine both the famous artists and the famous composers of a particular era. With Nana's Famous Artists continuing series, you can say, I Drew It Then I Knew It!
Vermeer
Michelangelo
da Vinci
Warhol
Monet
Rockwell
Rembrandt
Lichtenstein
Audubon
Beatrix Potter

Holidays and Seasons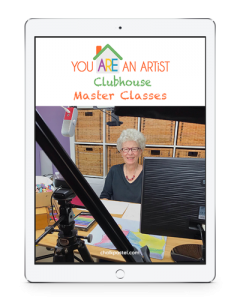 We love how well our classes complement other homeschool curriculum offerings! Be sure to visit Nana's Master Classes to see all that are included in You ARE an Artist Clubhouse membership and Creative Online Homeschool Classes for even more inspiration!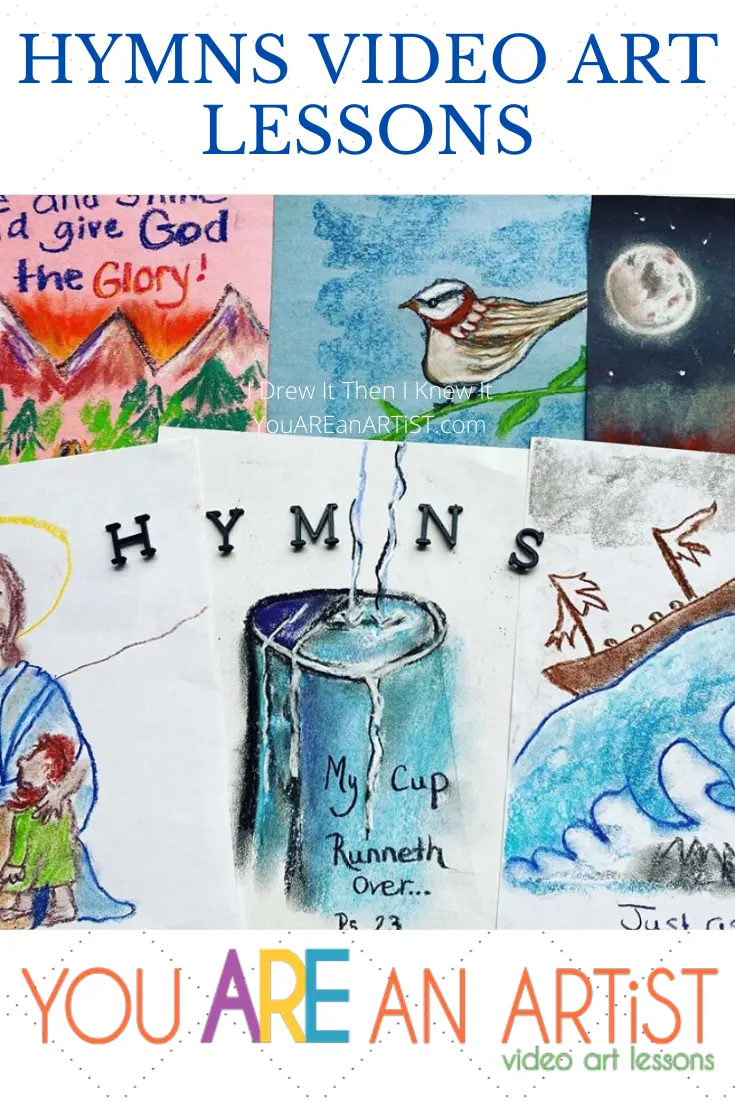 You might also like: