Would your kids like to learn how to draw their own Nutcracker? Let Nana take you step-by-step through The Nutcracker homeschool art lessons with chalk pastels. All you need is a pack of construction paper and a starter set of chalk pastels.
Throw in a little hot chocolate, some music appreciation, and twinkle lights, and you've got the making of a Nutcracker holiday homeschool unit study teatime!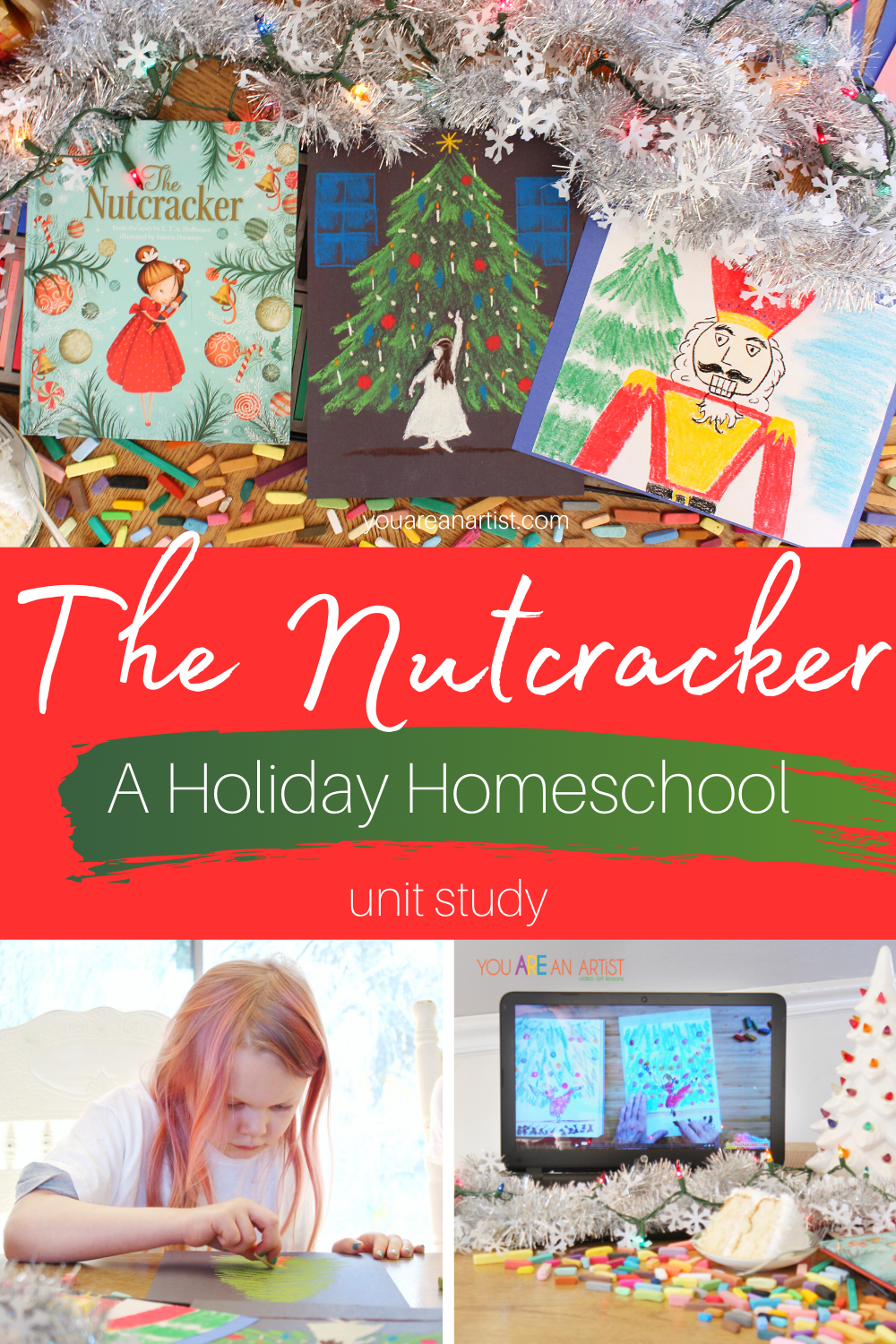 The Story Of The Nutcracker Ballet

We love starting the holiday season with a Nutcracker chalk pastel teatime! We've enjoyed this tradition for many years. It reminds me to slow down and enjoy our little moments of togetherness.
Plus, my kids look forward to it every year!
Did you know The Nutcracker ballet was adapted from E. T. A. Hoffmann's story "The Nutcracker and the Mouse King" and is enormously popular, especially around the Christmas season because the ballet takes place on Christmas Eve?
There is no better way to enjoy this incredible masterpiece than by watching the ballet itself, learning about the music, and painting some key figures!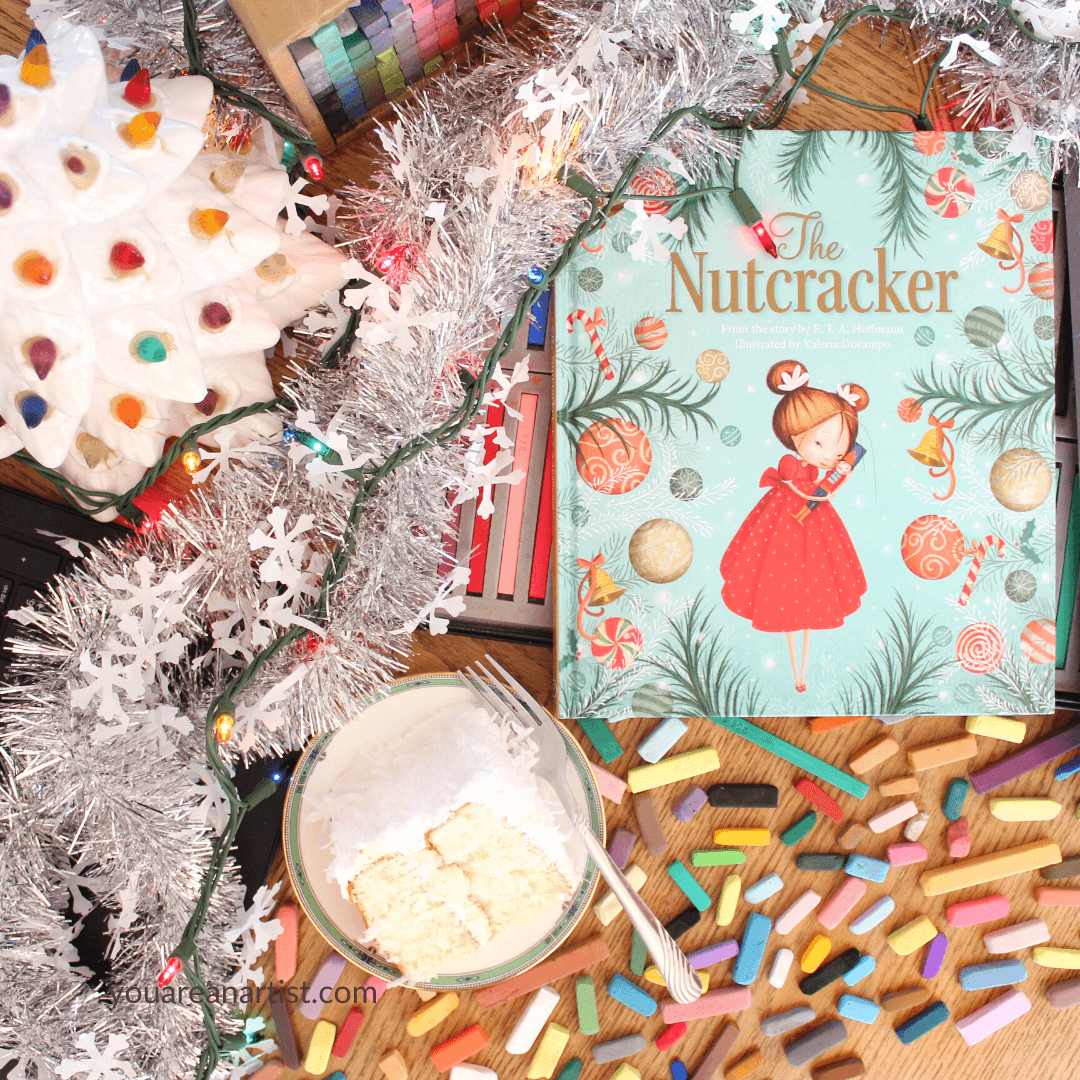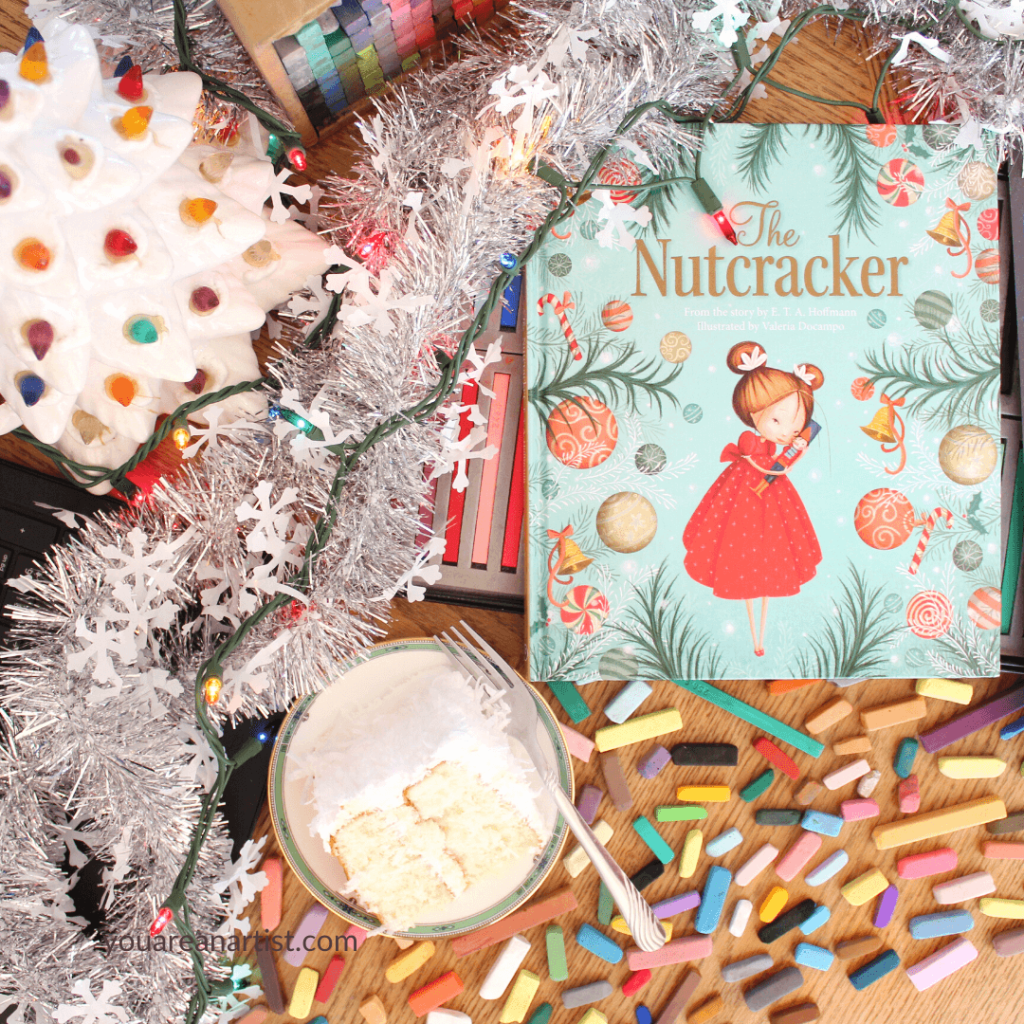 The Music Of The Nutcracker
"Music is indeed the most beautiful of all Heaven's gifts to humanity wandering in the darkness. Alone it calms, enlightens, and stills our souls."


Tchaikovsky
Pyotr Ilyich Tchaikovsky was a Russian composer best known for Swan Lake and The Nutcracker ballet scores. Christmas time is the perfect time to study this famous composer and his music!
I know what you're thinking.
"I don't even know where to begin teaching my kids about Tchaikovsky!"
Or, "I don't know anything about music."
Don't worry! Mary from SQUILT has got you covered when it comes to music appreciation.
SQUILT stands for Super Quiet UnInterrupted Listening Time and is an easy-to-use music education program!
With The SQUILT Nutcracker Unit Study, your children will learn the story of the ballet, E.T.A. Hoffman, and Tchaikovsky, as well as music and ballet vocabulary, instruments used, and musical concepts.
We've used SQUILT for years, and now You ARE AN Artist Clubhouse members can enjoy the replay of a special live event with Mary of SQUILT Live and Nana for an overture of all things Nutcracker! Members will enjoy both a time of music appreciation and a Nutcracker art lesson!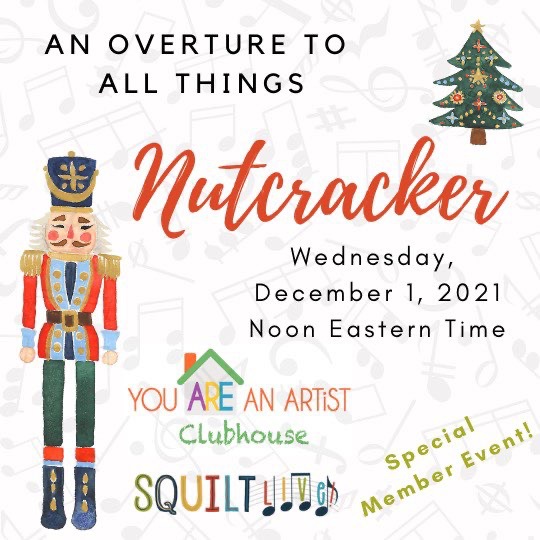 You can also enjoy a SQUILT Christmas Carol study with many of the Christmas carols you may already be listening to on the radio!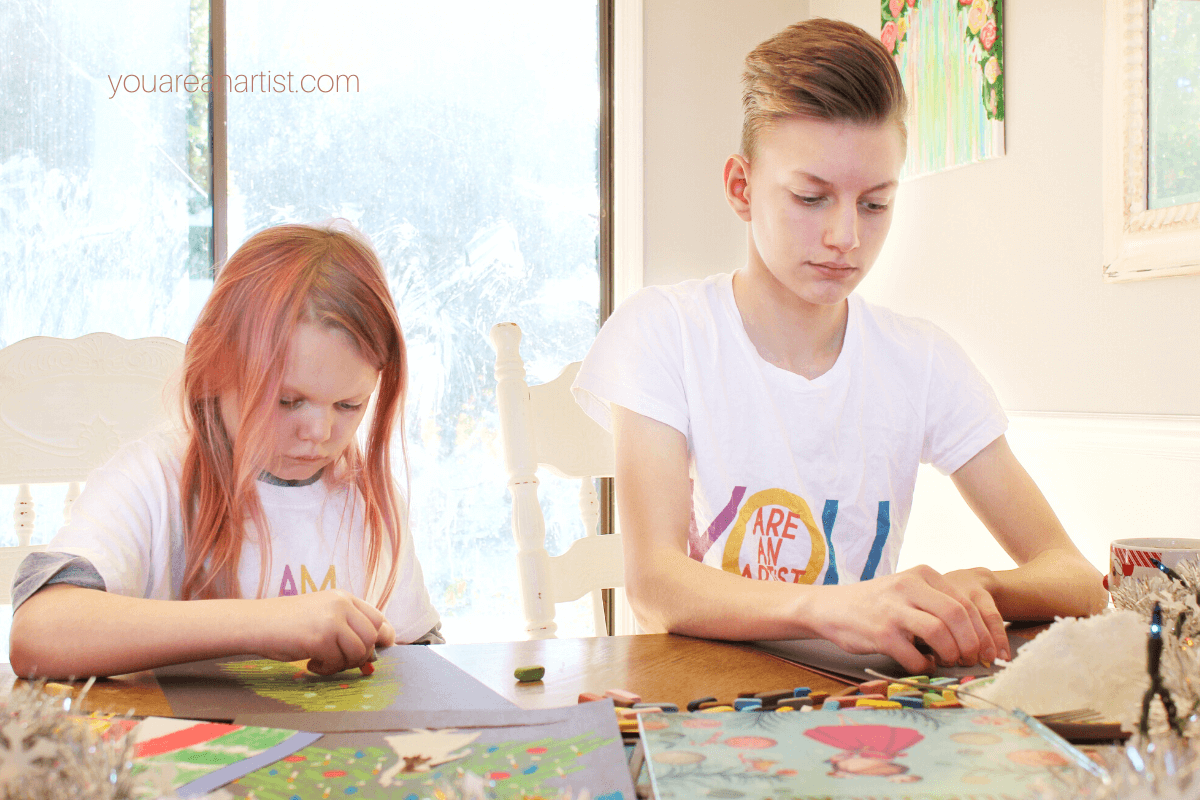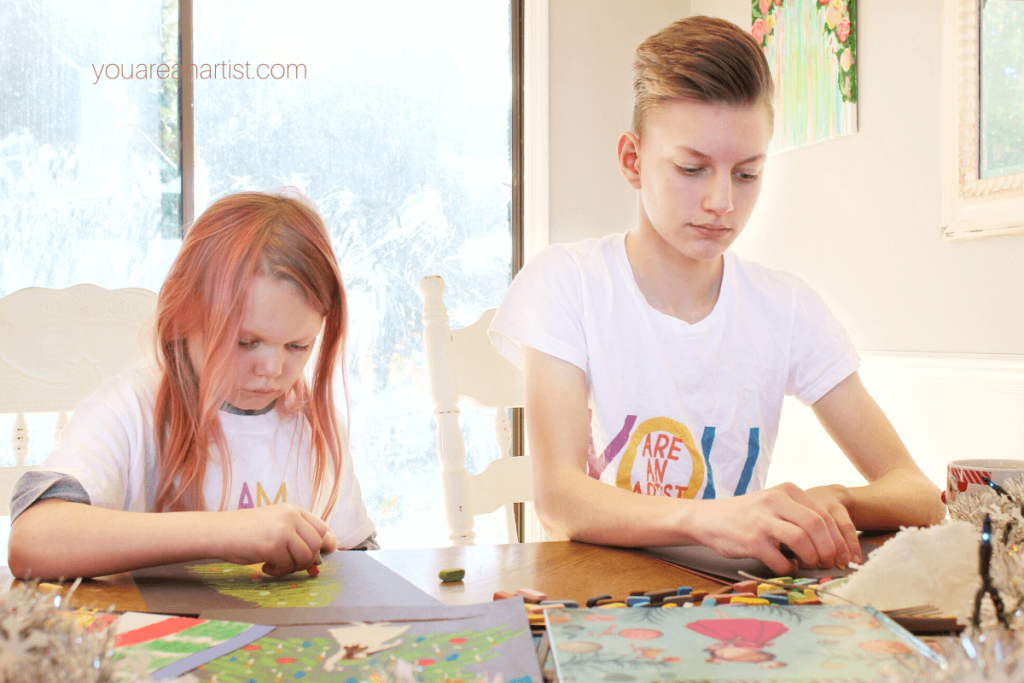 Beautiful Homeschool Art For The Nutcracker Study

You ARE An Artist Clubhouse members have access to over 700+ video art lessons, including Nana's Nutcracker lessons!
Nutcracker
Clara and the Christmas Tree
Sugar Plum Fairy
Chinese Tea Dance
Mouse King
Nutcracker Ballet (new!)
New Nutcracker lesson!
Plus, Clubhouse members also enjoy the accompanying I Drew It Then I Knew It The Nutcracker companion curriculum. (There's even a recipe for sugar plums included!)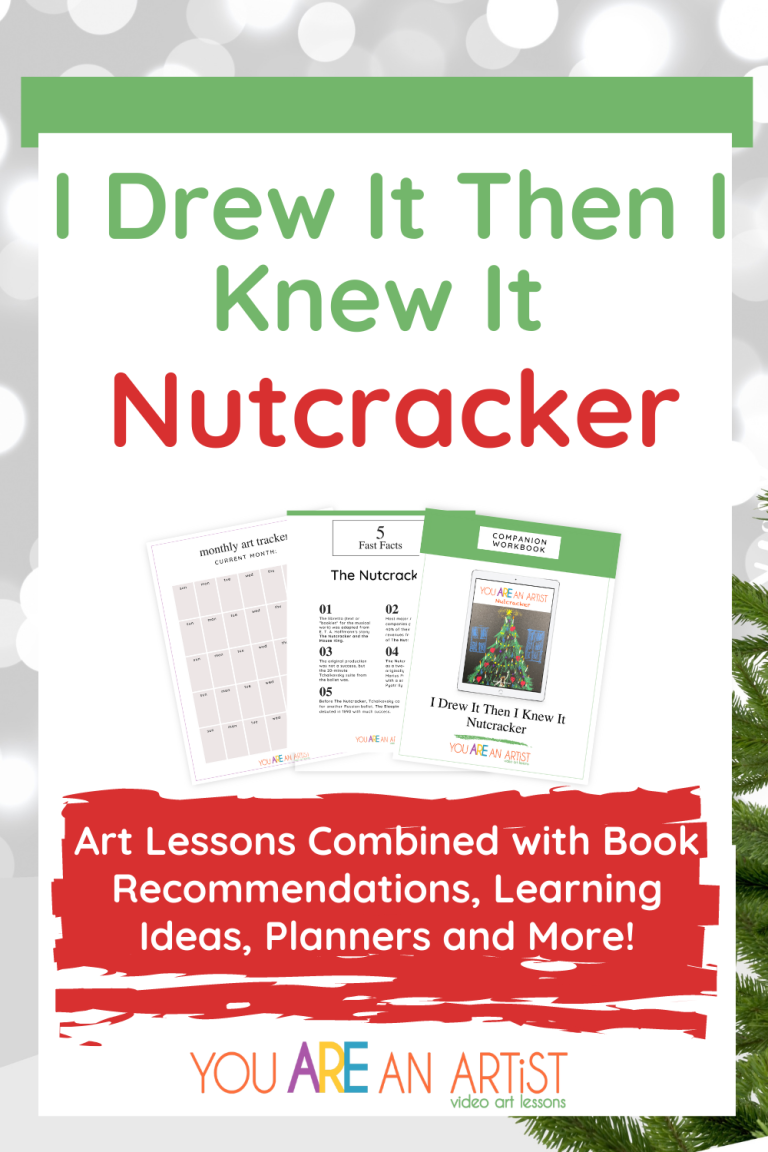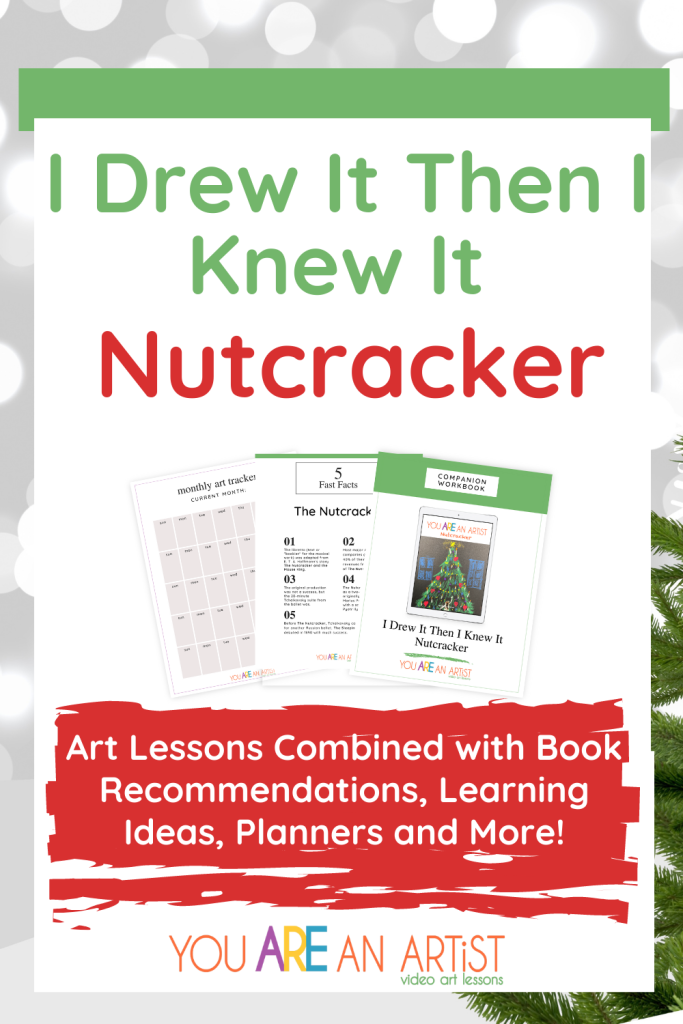 Let your children have fun with their paintings. Encourage artistic expression and individuality. Be sure to follow your children's lead and let them create the paintings that they like. As Nana likes to remind them, THEY ARE the ARTISTS.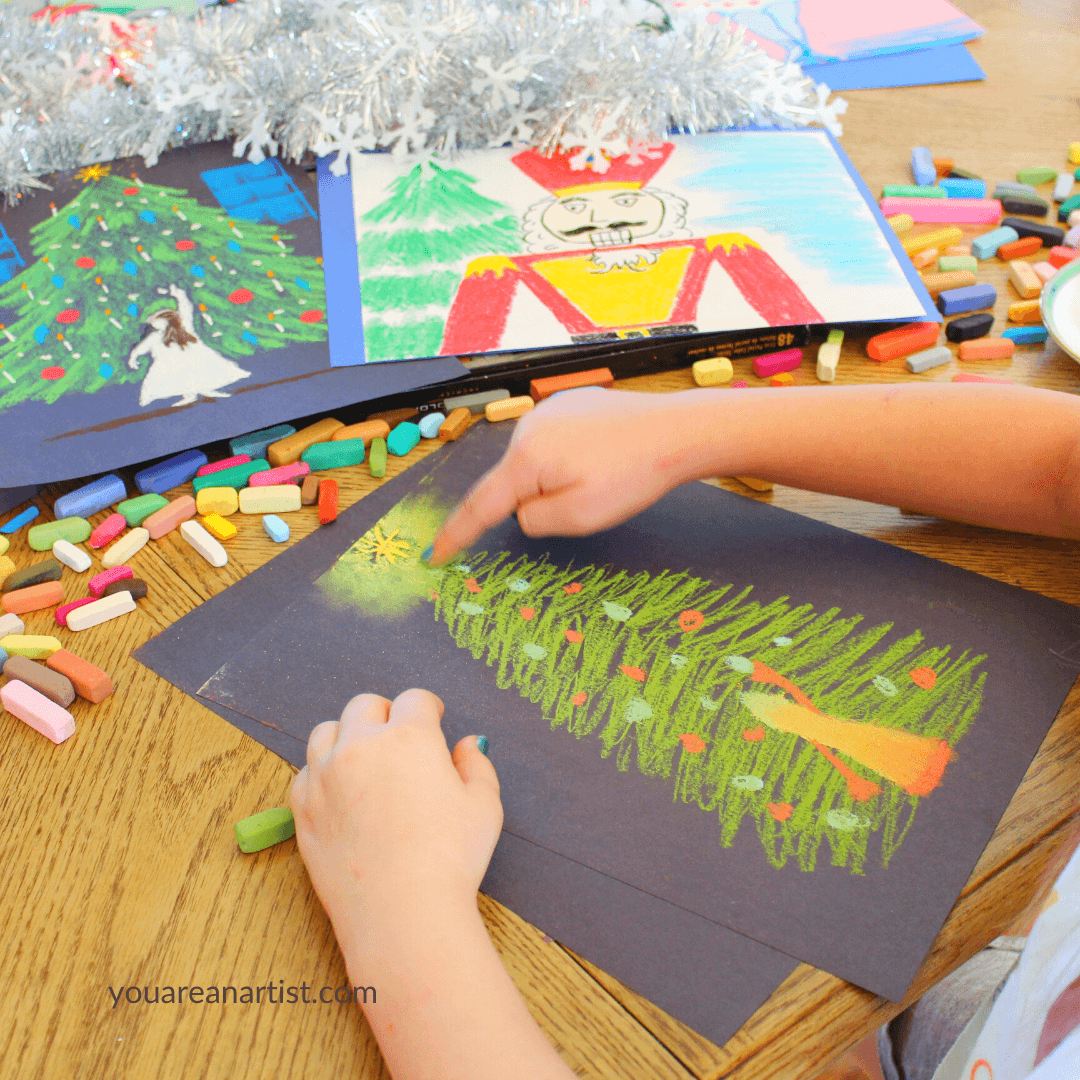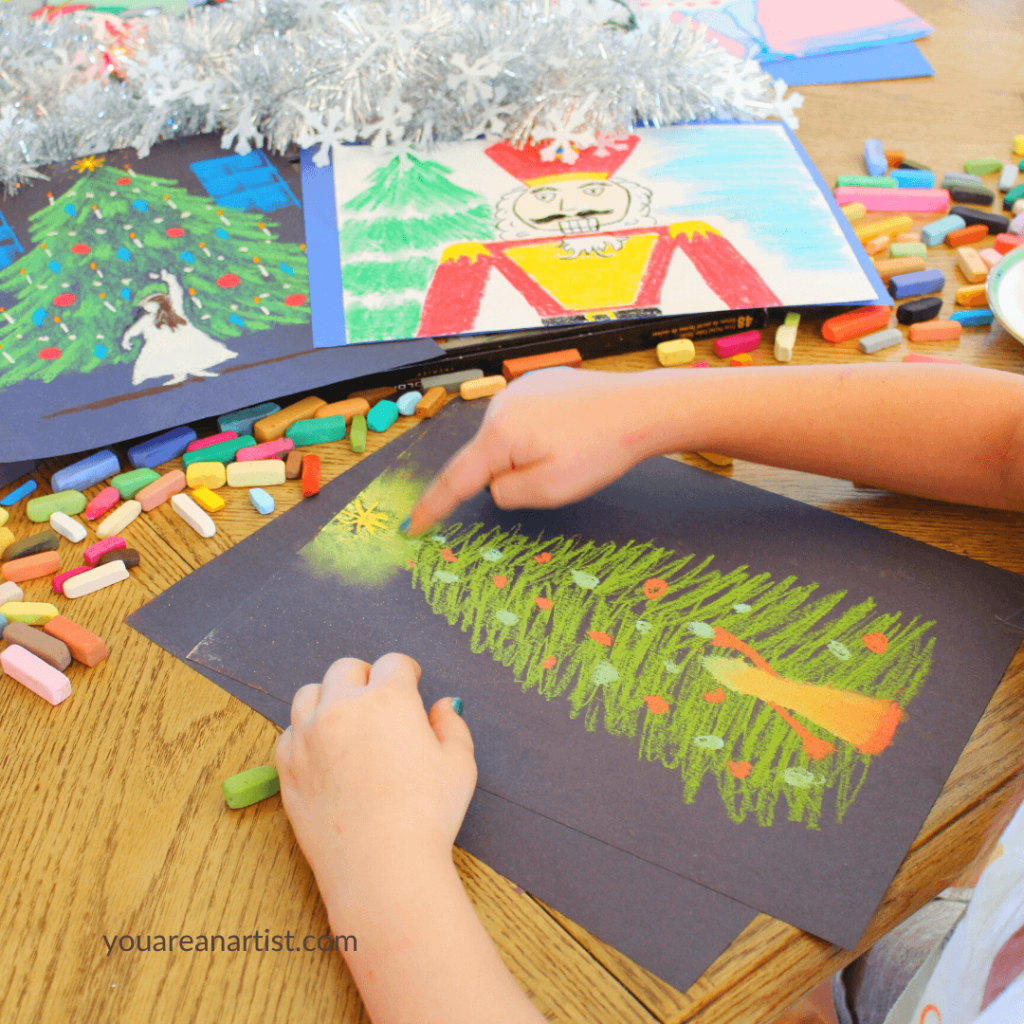 Additional Resources For Holiday Homeschooling

If you have the opportunity to see a live performance of The Nutcracker ballet in person, then I highly suggest doing so.
If not, there are several versions of The Nutcracker ballet you can watch on Amazon Prime and other streaming services. We watch a different one every year, but our favorite thus far is Baryshnikov's Nutcracker.
We also enjoy pulling out one of our many copies of The Nutcracker books as part of our holiday homeschool unit study!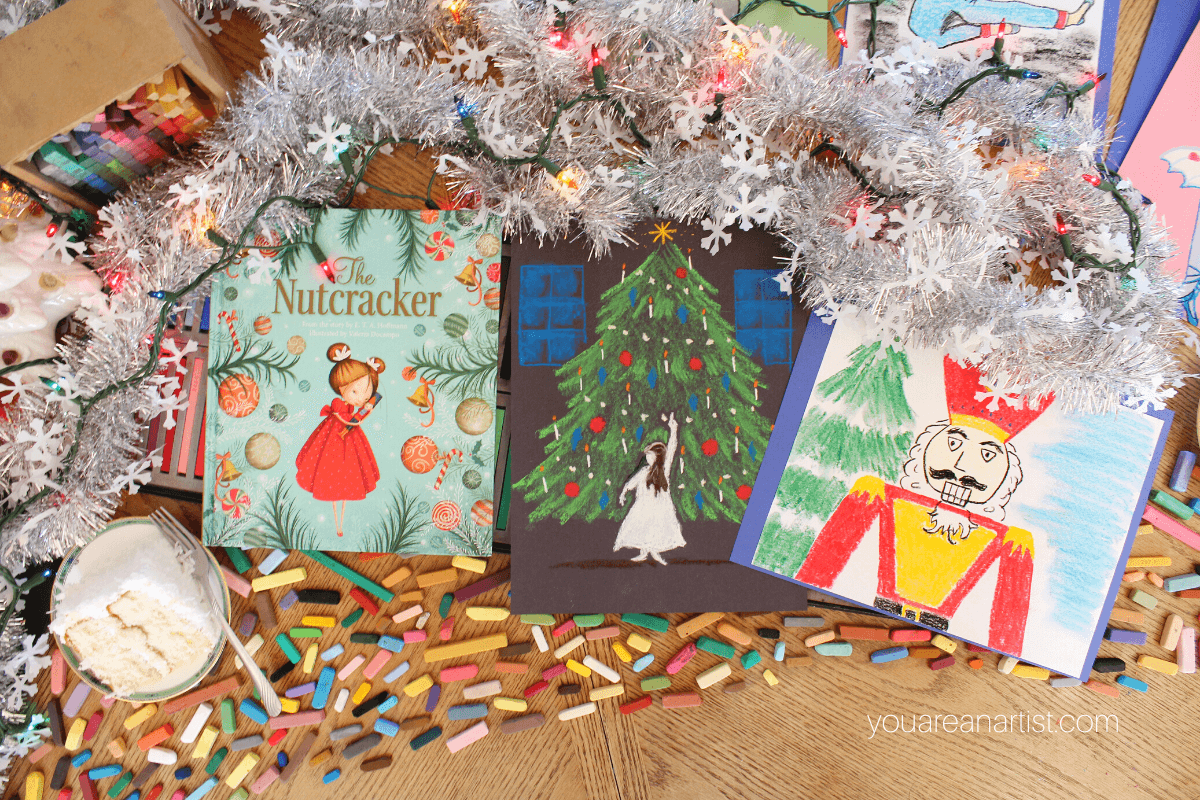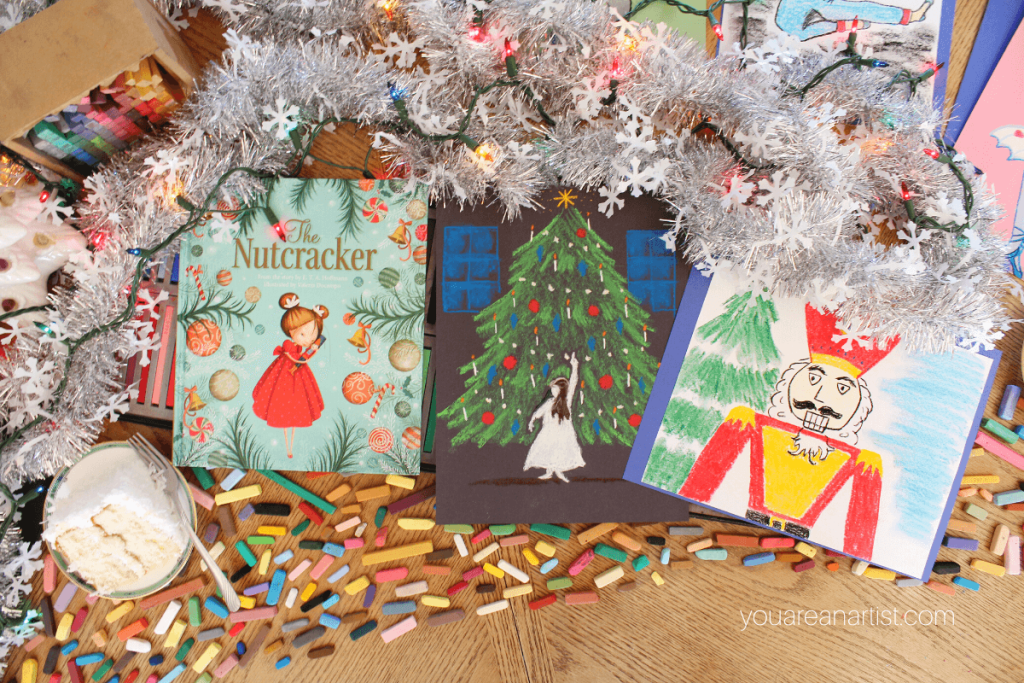 Did you know that the Chalk Pastels You ARE An Artist Clubhouse Membership has loads more Winter and Holiday themed art lessons?
Artist Express
Hot Chocolate
Mittens and a Mug
Frost
Icicles
Frozen Lake
Winter Forest Scene with Deer
Bird in Snow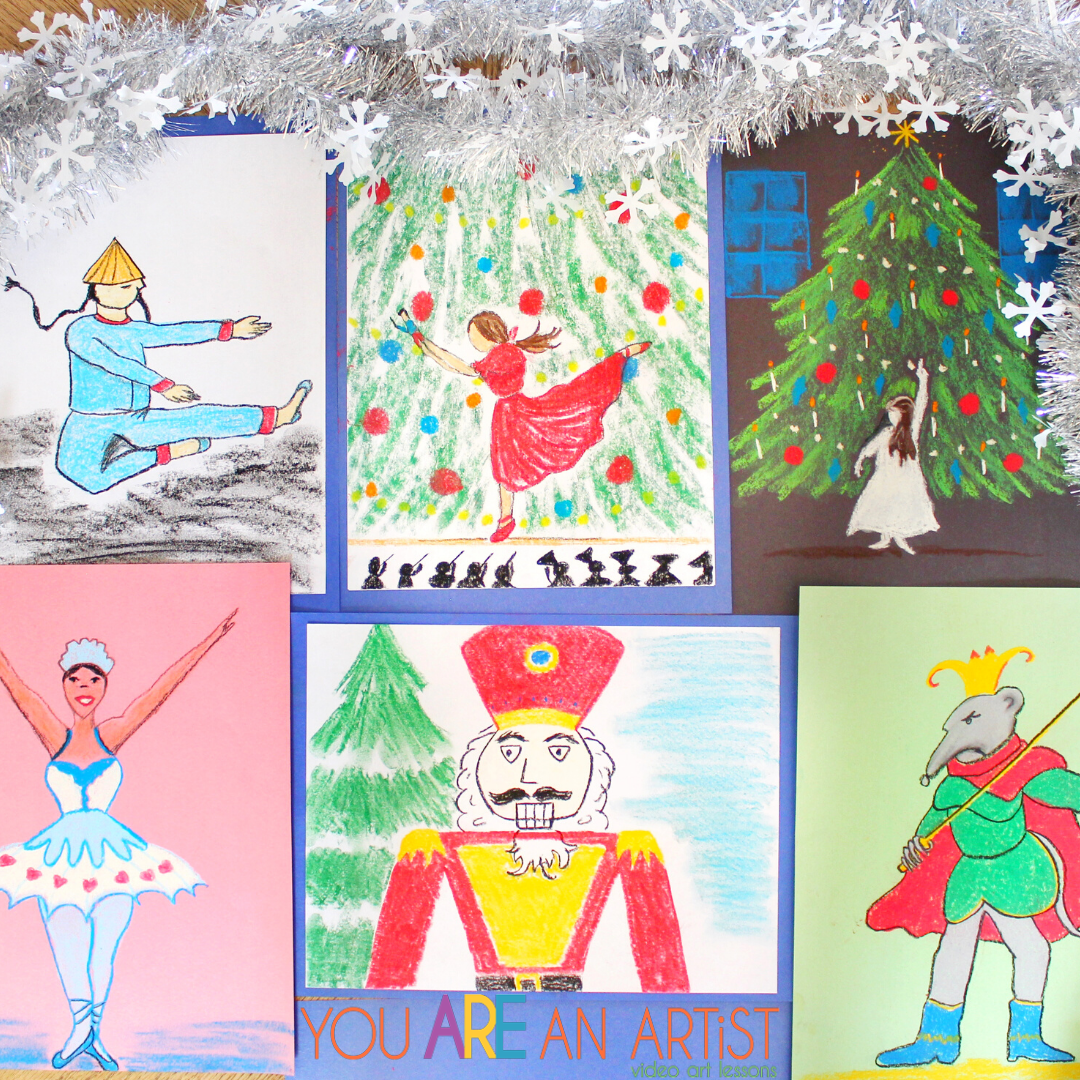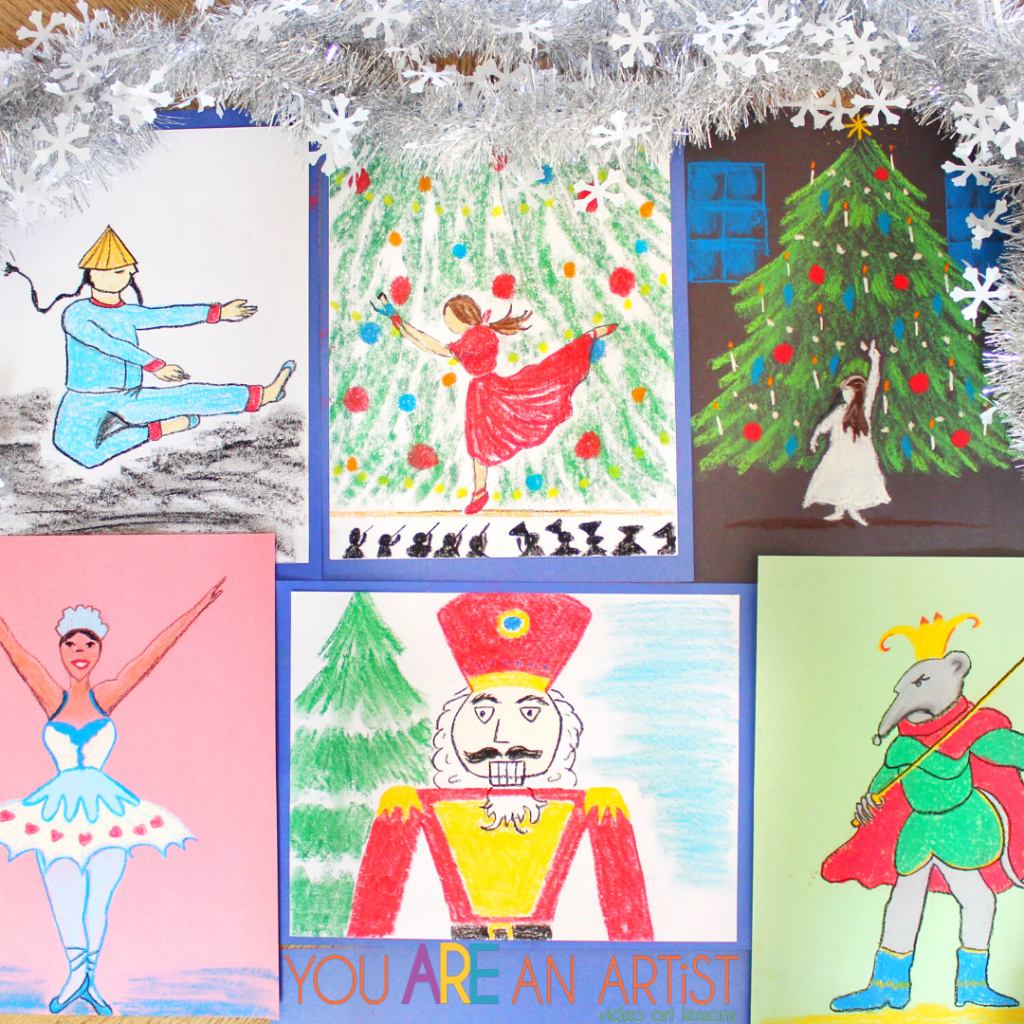 You will also have access to all the Christmas and Holiday Lessons including:
Christmas Star
Away in a Manger
Christmas Tree
Winter Fun
Gingerbread Man and Holly Leaf
Christmas Angel
What's Under Your Christmas Tree?
Christmas Ornaments
Christmas Lights
Plus, so much more! View ALL that Nana has for Christmas School in the Ultimate List of Christmas Art Lessons!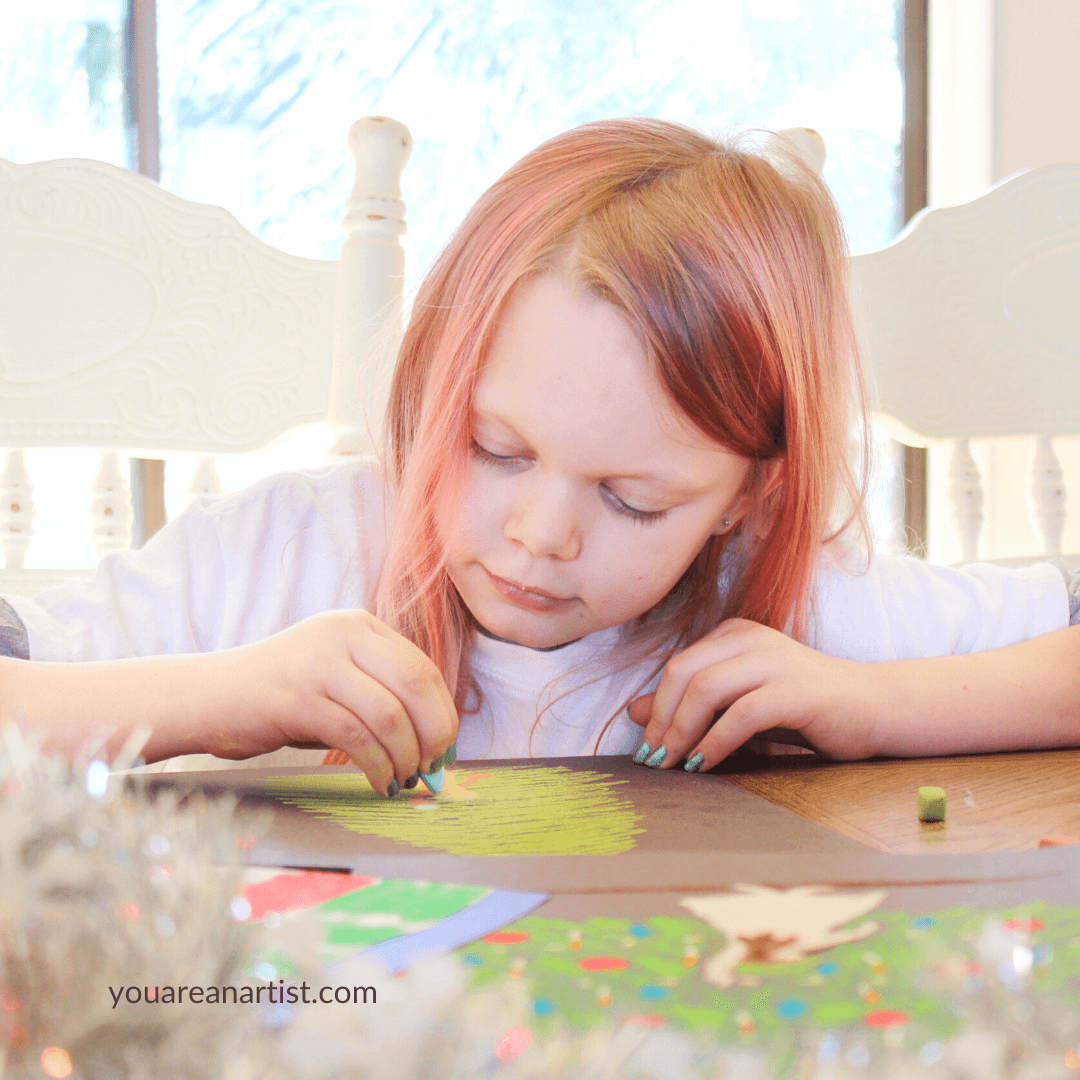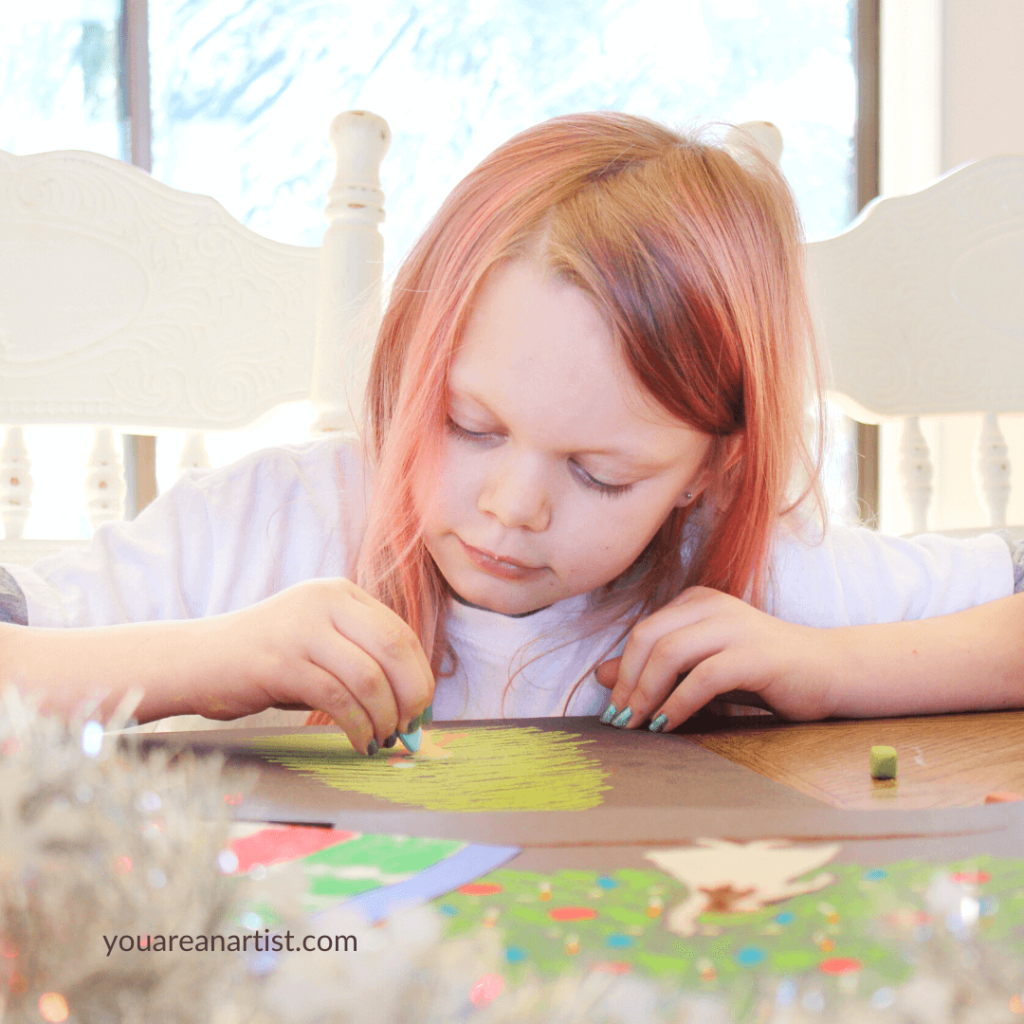 The Nutcracker: A Holiday Homeschool Unit Study
The Nutcracker ballet is synonymous with Christmas time. It is a beautiful performance with music as iconic as the Nutcracker himself. My children and I look forward to this special teatime each year, along with watching a rendition of the famous ballet. The Nutcracker video art lessons are perfect for all ages, and when you add a Merry Christmas Hymns Study, you'll create a memorable holiday teatime the whole family will love.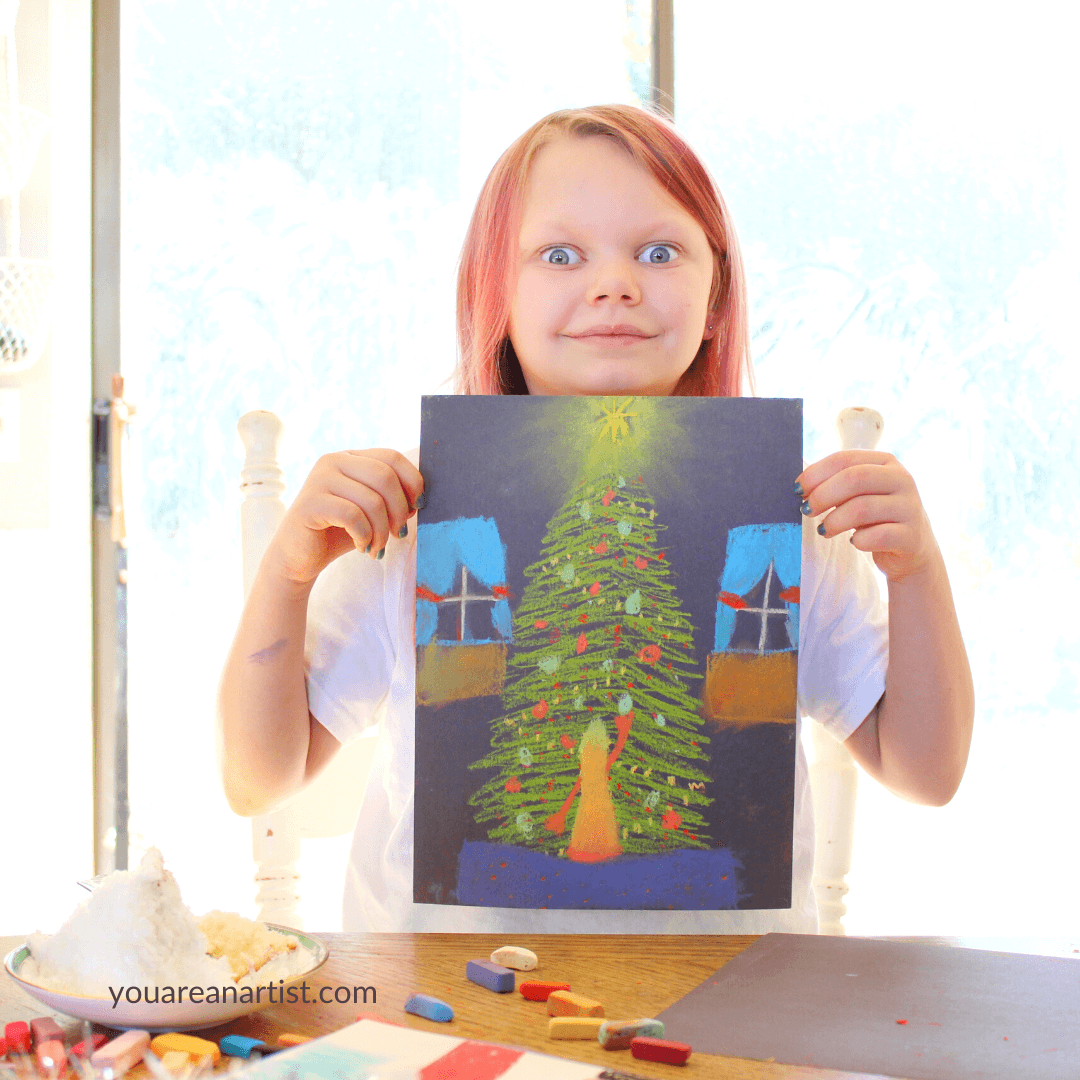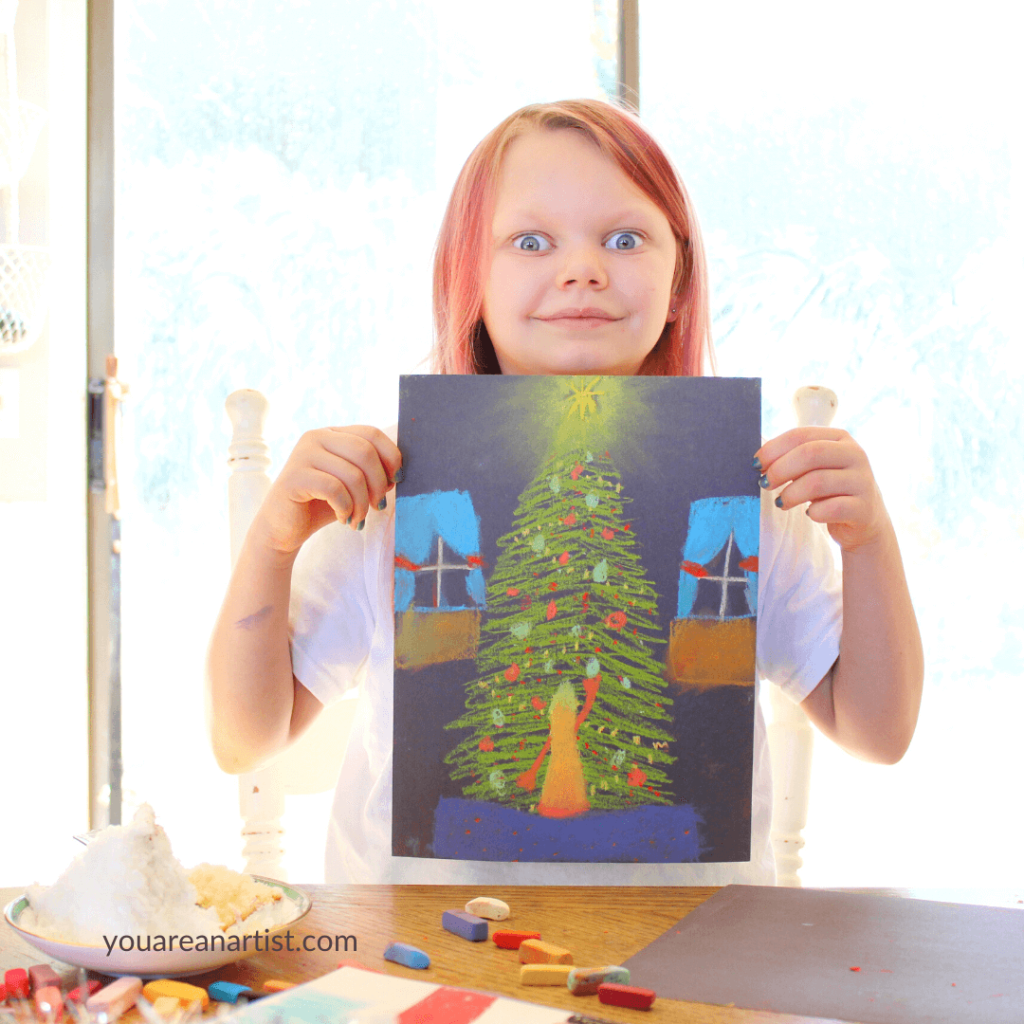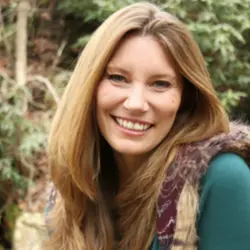 Erin is a writer, blogger, and homeschooler to two intense kids. Her blog is filled with information to help you explore a child led education while making meaningful connections with your children. Discover favorite read alouds, seasonal books, games, art projects, hands-on activities, and learn to just breathe through the ups and downs of life. She loves nature, farm life, good books, knitting, new pens, and hot coffee. Erin is a contributing writer for Weird Unsocialized Homeschoolers. Her work has also been featured on Simple Homeschool and Book Shark.