Happy clouds! Happy trees! Famous artist Bob Ross made us believe that he was speaking to a single viewer. And, in doing so, he painted an illusion that he was giving us a private lesson.
Ross' life was one of "happy coincidence" — the right art teacher taught him the perfect technique to finish an oil painting in 30 minutes. That skill was very useful years later as 30 minutes was the time that he would be given to film "Joy of Painting " segments! Ross also flawlessly executed the saying that comic Steve Martin made famous: "Be so good that they can't ignore you."
We are still listening to and watching Bob Ross on television 25 years after his death. So, let's put on a smock, get a palette with Van Dye brown paint, a big brush, and find out why this soft-spoken artist still lifts our spirits and fascinates us!
Bob Ross Study For Your Homeschool
Read the Famous Artist Bob Ross Podcast Transcript HERE.
Highlights
1:26 Ross' Early Life & Military Career
4:17 What is Wet-on-Wet Painting?
5:45 The Joy of Painting
8:46 Ross' Iconic Phrases
Listen to Nana's Bob Ross Study on YouTube
You ARE an ARTiST Clubhouse members enjoy Nana's Bob Ross art lesson! Join us!
Famous Artist Series: Homeschool Unity Study
Nana's Bob Ross lesson is a part of the Famous Artists series exclusive to the You ARE an Artist Complete Clubhouse. Our members receive an accompanying Famous Artists I Drew It Then I Knew It Companion workbook with a Bob Ross biography, fast facts and more.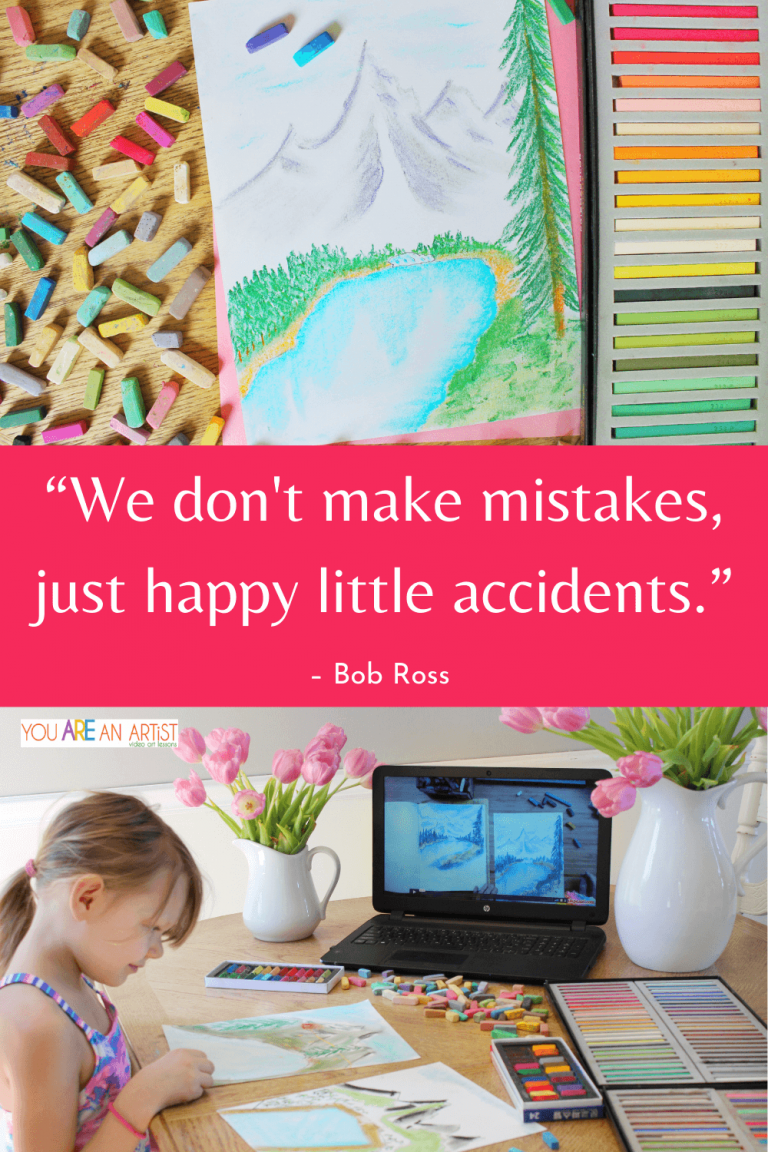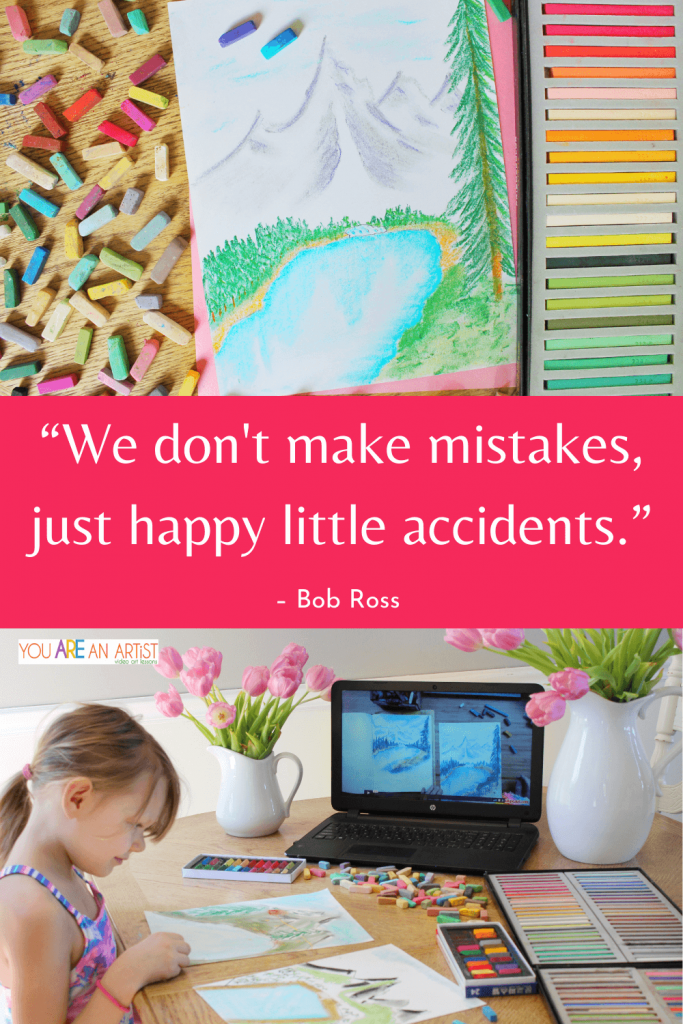 Be sure to join Nana in our FREE You ARE an Artist Facebook group and our community on Instagram and all the social media as well.
Nana is passionate about helping you realize you ARE an artist! Not only an artist with chalk pastels but with homeschooling, creative spaces, favorite family recipes and more. Nana also enjoys chatting – especially about art. If you have followed along with any of her You ARE an Artist video art lessons, you know that. She also enjoys sharing photos and thoughts on topics while she is being creative in her studio space on her back porch. That is where she will be chatting with you – from her back porch. It's Nana's You ARE an Artist Podcast!
-Special thanks to Erin Vincent and her artists for the beautiful photos. Visit her at Nourishing My Scholar.