We are so excited here at YOU ARE AN ARTiST this month because we are focusing on famous artists! There are so many incredible artists to learn about in your homeschool it's hard to pick which one to start with. We decided to kick off our studies with a new Horace Pippin homeschool lesson, and we can't wait to share all the details with you!
One of the best things about including art in your homeschool is that you can combine all ages! Art appreciation with YOU ARE AN ARTiST's online art lessons can be done family-style, and I love that. There aren't too many subjects that we can combine with the age gap between my children. That's why I am super thrilled to dive into some fun art appreciation this month; all of my people around one table creating and learning together make my momma heart happy.
For those of you who may be unfamiliar with Horace Pippin, he was a self-taught artist who was incredibly talented despite having lost use of his right hand. He has been referenced as one of the most important black painters of American History. So if you are studying famous artists or art history, his story is worthy of your time.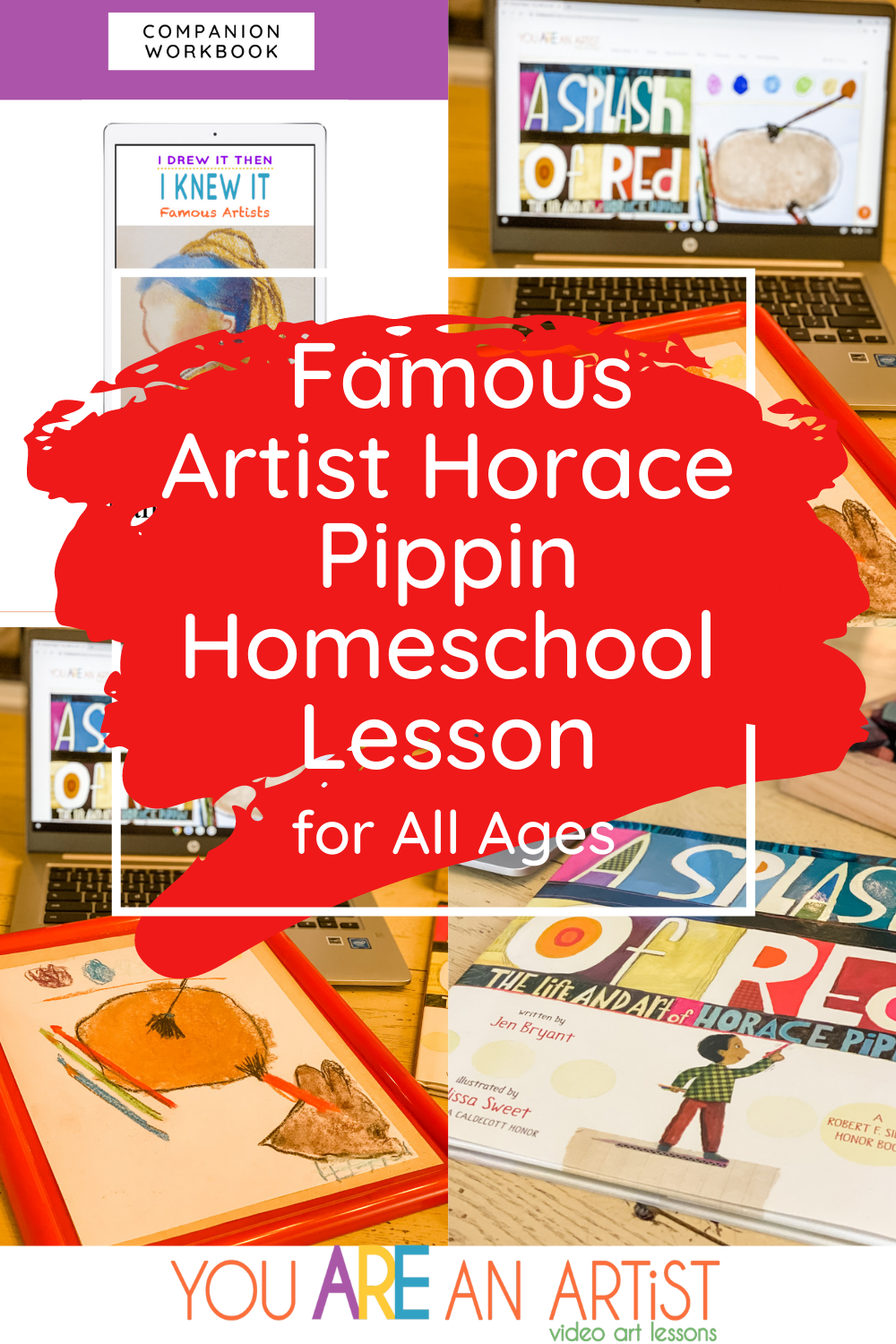 Horace Pippin Art Appreciation Resources for Homeschool
My favorite resource for studying famous artists and art appreciation is the Famous Artist Companion Workbook from YOU ARE AN ARTiST. The workbook is the perfect addition to your art appreciation curriculum. With each artist in the workbook, you will find a fast fact sheet, a biography about the artist, book recommendations, art planners, detective questions, and so much more. You don't have to search down books or biographies, and as you know, that is a huge time saver for parents.
Another resource that will help bring your Horace Pippin homeschool lesson to life is this beloved book! A Splash of Red: The Life and Art of Horace Pippin by Jen Bryant. It is a colorful telling of Horace's life, and it pairs perfectly with Nana's Horace Pippin art lesson. It is also an all-around genuine story of life and perseverance; although it is picture book style, older students and adults love it too. (I certainly did!)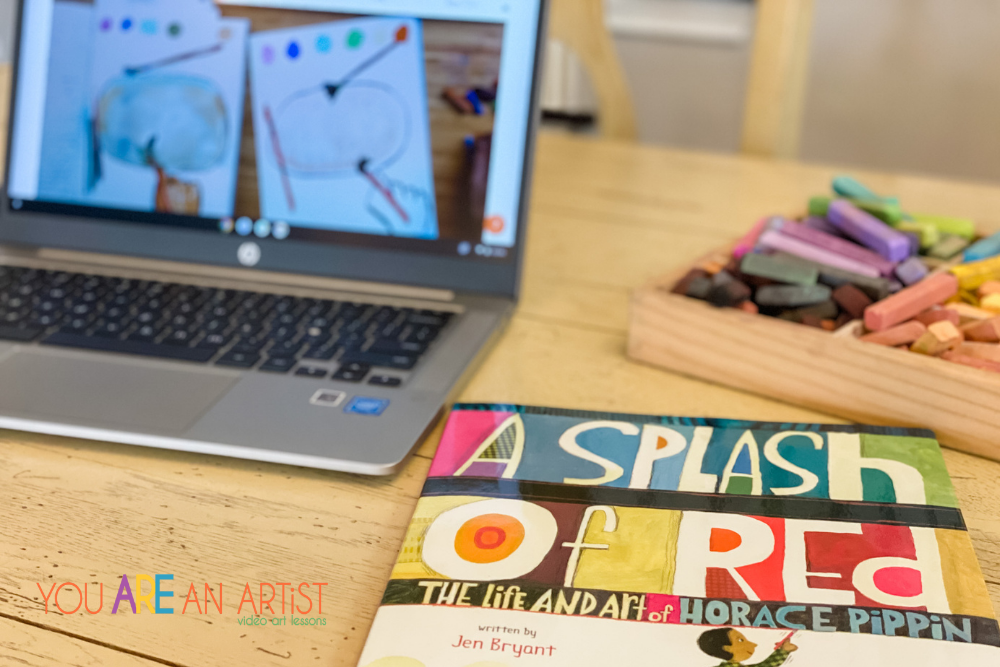 Lastly, as many of you know, Nana has a podcast, and it is a great resource to add to your famous artist studies. She has many podcast episodes dedicated to famous artists, so definitely go check out the podcast. You can hear all about Horace Pippin from Nana's Back Porch! You could listen to Nana chat about Horace Pippin before or after your online art lesson. Nana's podcast episodes would also be an excellent addition to morning-time fine arts resources for elementary and high school students.
Learn About Self-Taught Artist Horace Pippin – Listen to Nana's Podcast
Enjoy Nana's From My Back Porch Podcast on Horace Pippin! Learn about how Horace Pippin was a self-taught artist and how his paintings became a part of exhibits in famous art museums.
"In this podcast on Horace Pippin, I share a quote from the favorite book that Courtney shared about, above. That book is A Splash of Red: The Life and Art of Horace Pippin. I highly recommend you get this beautiful book by Jen Bryant or borrow it from your local library." ❤️ Nana
"Paint us a picture, Horace!"

A Splash of Red by Jen Bryant
Listen to Nana's Horace Pippin Podcast on YouTube
Nana's daughter, Tricia, and her children were able to see several Horace Pippin paintings in person at the High Museum of Art, Atlanta! You can read more about self-taught artists and view Horace Pippin paintings online in a virtual art gallery: Gate Crashers: The Rise of The Self-Taught Artist in America.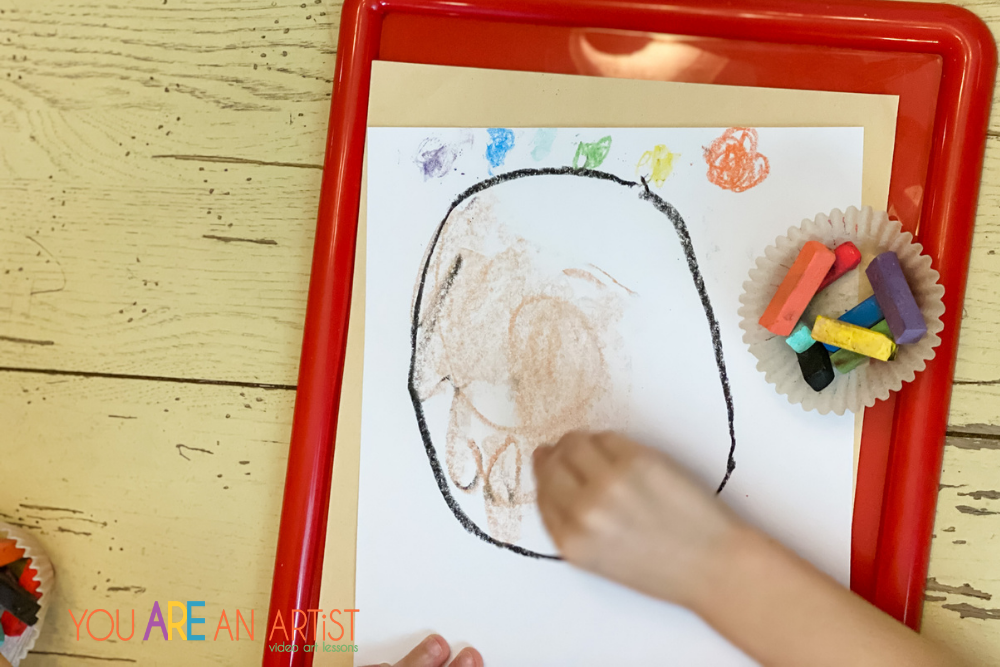 Horace Pippin Homeschool Art Lesson
Nana's Horace Pippin art lesson works for all ages! We enjoyed learning about Horace and creating with Nana so much. These colorful pictures are too stinking cute, right? This is just one of many homeschool famous artist lessons for you to enjoy!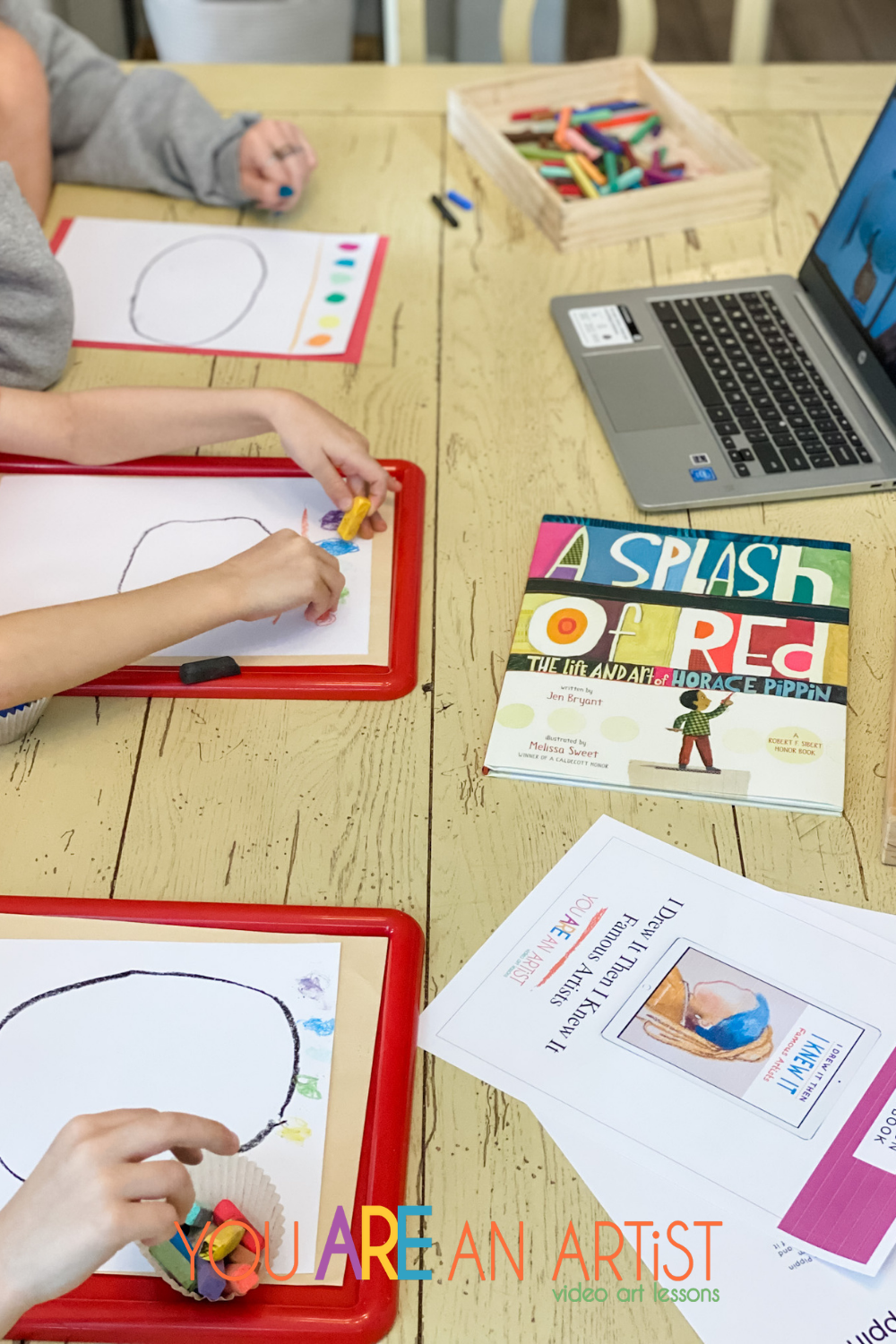 I have one child who loves to express her artistic creativity, so when Nana mentions that you can draw whatever you want inside the circle, of course, she went with it! I know your artists will love adding their own special touch too.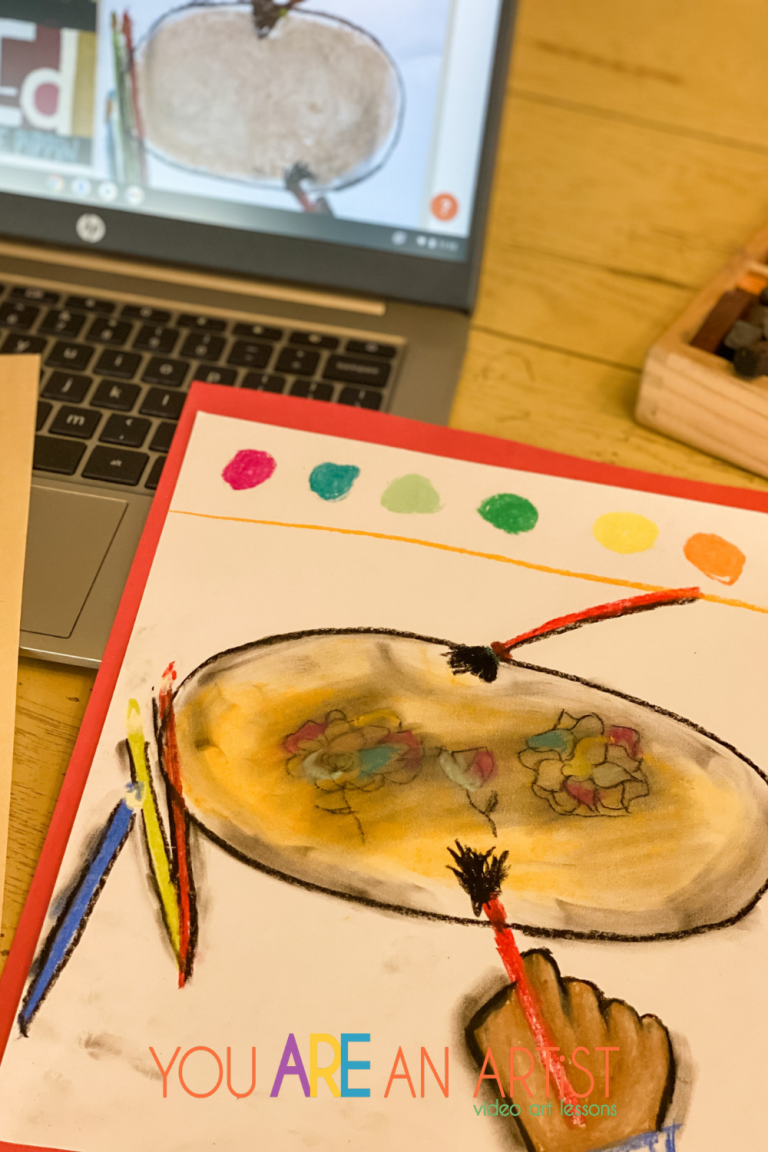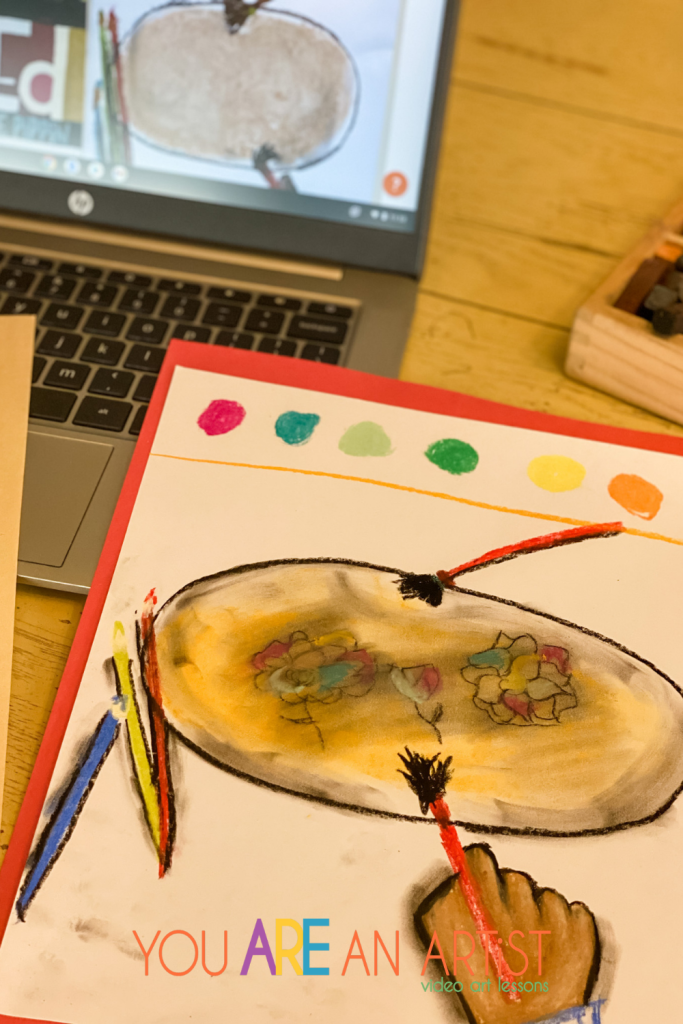 There are so many artists waiting to be discovered by you inside the clubhouse. If you don't have a membership already, you can learn more about one here. We use our membership every week because there is an art lesson for just about anything you are learning about in your homeschool. My kid's attitudes toward home education are always better when adding visual and hands-on activities like art.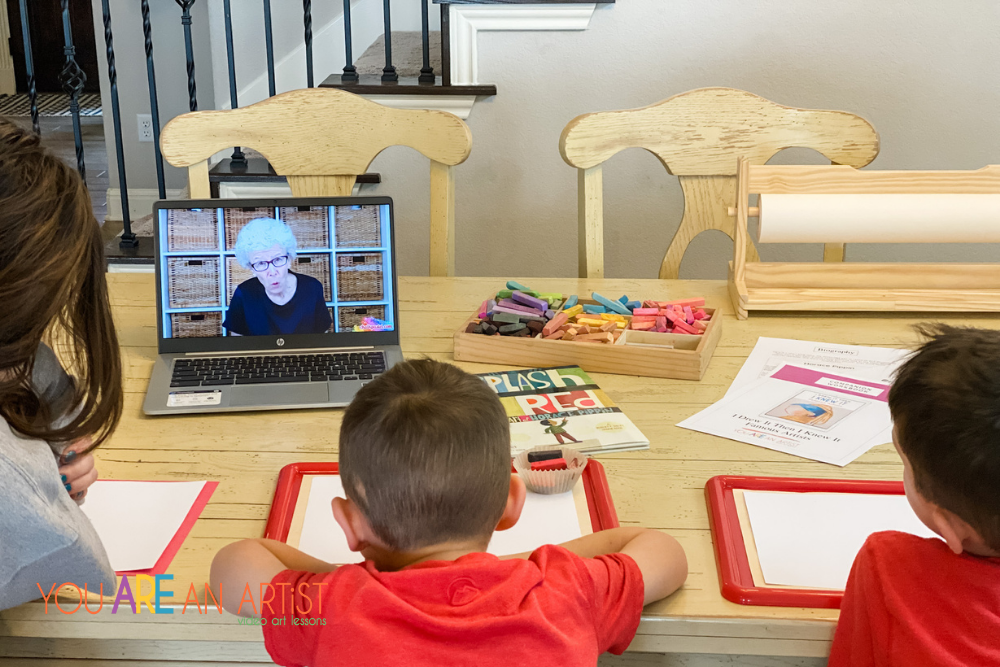 Extension Ideas for Horace Pippin Homeschool & Art Lesson
Color Wheel Activities. There are so many excellent color wheel activities out there to try in your homeschool. Learning and experimenting with colors is so much fun! You can start with a simple color wheel art lesson for preschool and elementary or dive into color theory for older students. Don't forget if you have high school students that need an art credit, you can utilize YOU ARE AN ARTiST for earning a visual art credit.
Research Horace's Art and Processes. Horace Pippin created over 140 artworks throughout his lifetime; they included paintings of slavery, racial segregation, daily life, religion, World War I, and more. He has oil paintings, drawings, and self-portraits to see. Interestingly, Horace first began burning designs into wood and painting them with only a couple of colors to highlight parts of the image. He was depicted as a genre artist; find out what genres he painted and why. View some of his many pieces of famous art—research which of his works have gotten the most recognition.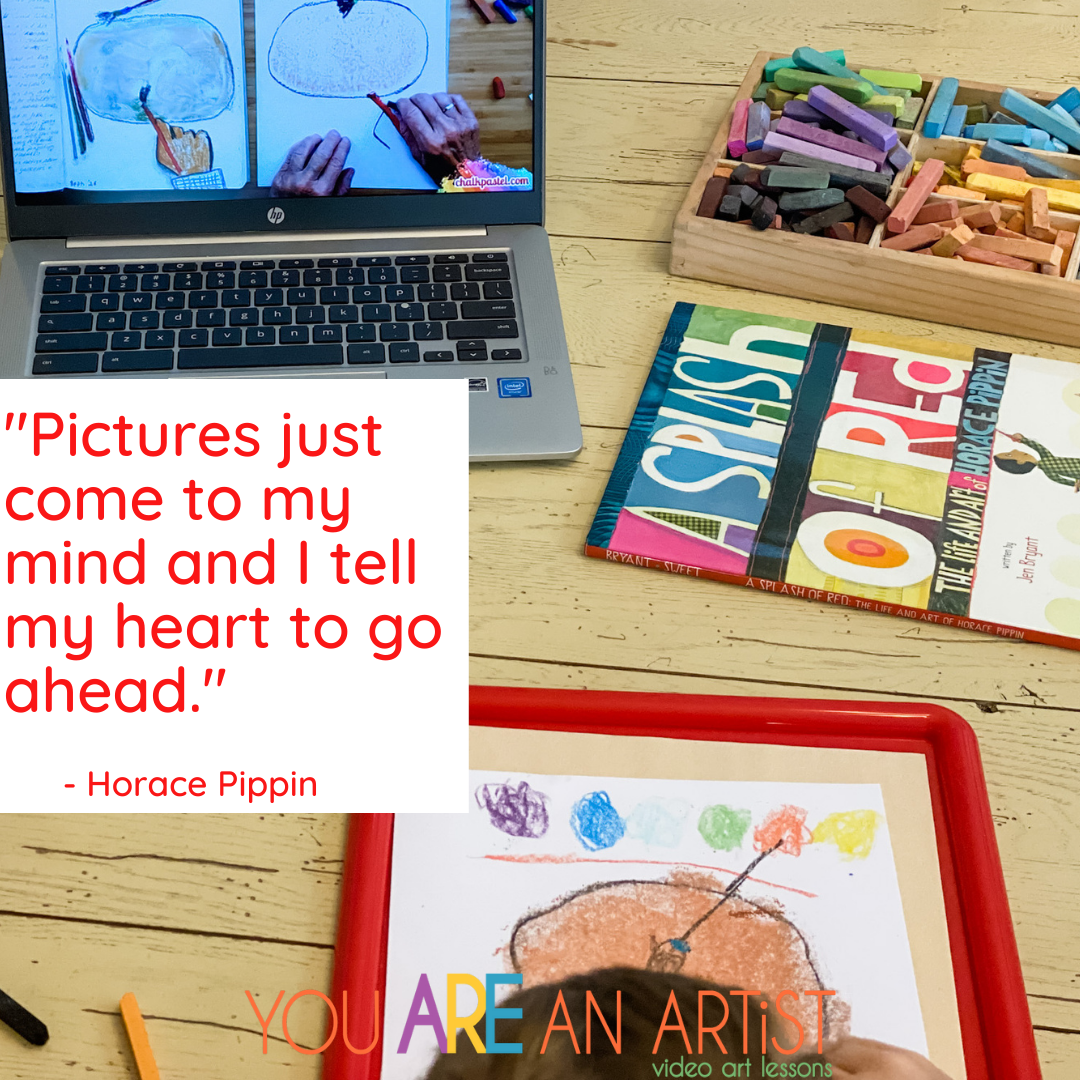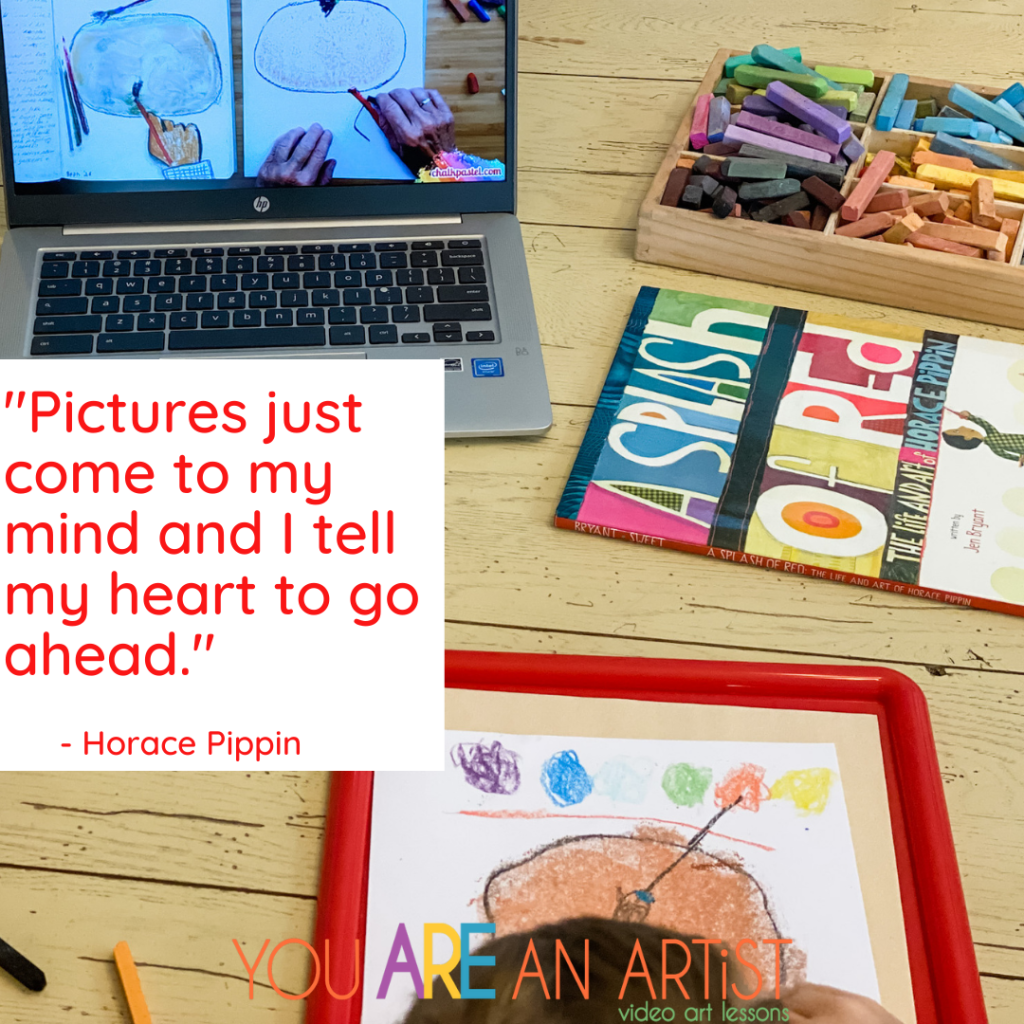 Learn About Other African-American Artists. Another area to explore might be to dive into learning about other great African-American artists like Horace Pippin. You don't necessarily have to stick with his genre of art. Still, you could learn about African-American artists that broke barriers in art, like Henry Ossawa Tanner and others.
Art Appreciation. One of the best ways to appreciate art is to view it. Take a field trip to a local art museum or exhibit if you can, or the next best thing is to look it up online. There are all sorts of museums with online art exhibits, original works of art, and even commentary to explore when appreciating any genre of art or a particular artist. Discuss pieces of famous art that you like or dislike and talk about why as a family. (And yes, that all counts as education.)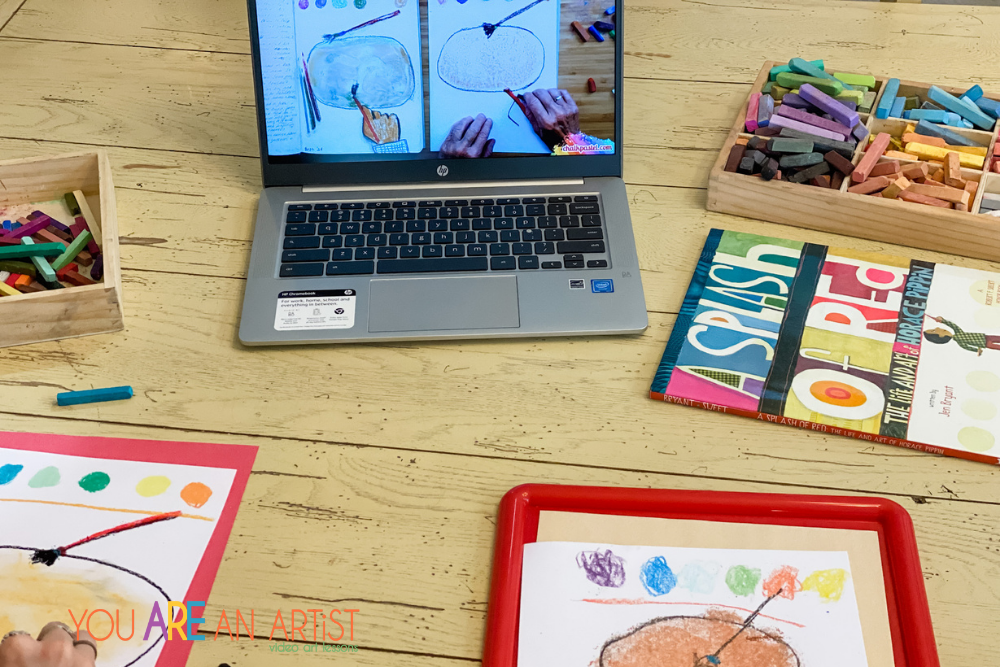 Other Famous Artists Homeschool Art Lessons
Make sure you add some of these other famous artists to your art appreciation studies this year!
Monet
Vermeer
Michelangelo
Norman Rockwell
Van Gogh
Rembrandt
John James Audubon
Beatrix Potter
Degas
da Vinci
Roy Lichtenstein
Betsy Ross
Andy Warhol
and so many more! (YOU ARE AN ARTiST has over 800 homeschool art lessons for you to try!)
As always, we hope that these ideas inspire you to create your own homeschool lessons with art and rich resources that your children will love and remember.
Courtney is a Jesus-pursuing, native Texan, homeschool mom of three, and she believes homeschooling can be a peaceful and productive rhythm. At Grace, Grow & Edify she helps families create peaceful homeschooling atmospheres through faith, organizational strategies, and cultivating strong roots at home. She is also the founder of Homeschool Mastery Academy.