Easter is right around the corner, and it's a wonderful time to begin planning. Here at You ARE An Artist, we have some excellent resources to help you easily plan your art lessons so you can spend more time learning and creating with your family through Easter.
Whether you want to experience Easter with your family through Lent, Holy Week, or Easter Sunday, we have something for you. Because studying Easter is not only Biblically rich but history-rich. There is so much to learn!
The Easter story is in the Bible for us to read anytime, but it's essential to revisit it leading up to Easter. We do this in remembrance of what Jesus went through and all the amazing things God has done. Reading through the Easter story with your family is a wonderful way to bond and experience intimacy with God.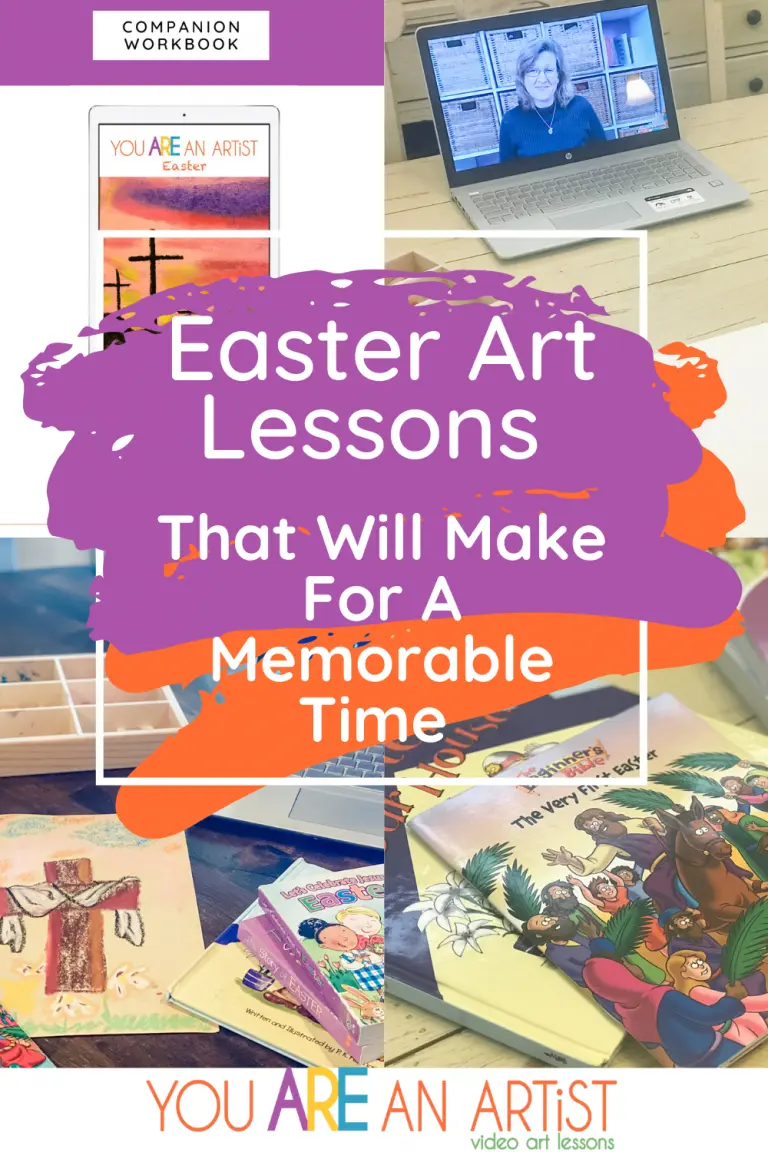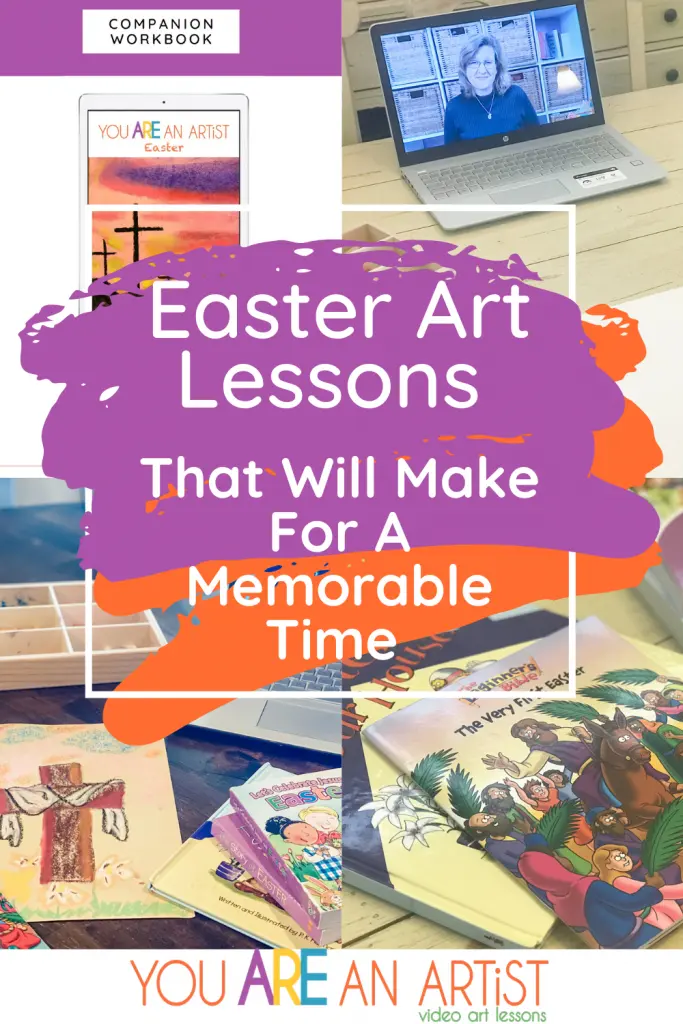 Our new Easter Companion Workbook paired with a Complete Clubhouse Membership is the perfect way to incorporate Easter into your homeschool or church-at-home. You can draw your way right through the Resurrection Story with our Easter art lessons.
With our Easter Companion Workbook, you will get multiple planners, a book recommendation list, fast fact sheets, and overviews to work through our Easter art lessons.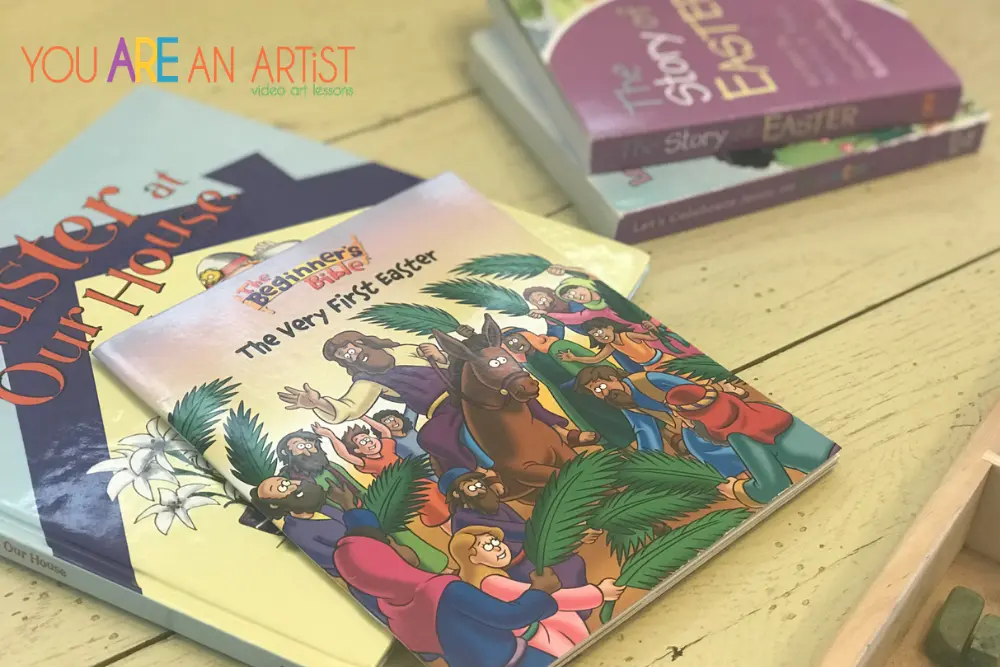 You can plan how and when you will use each Easter art lesson with the planners included in the workbook. And, there are plenty of art tutorials to choose from.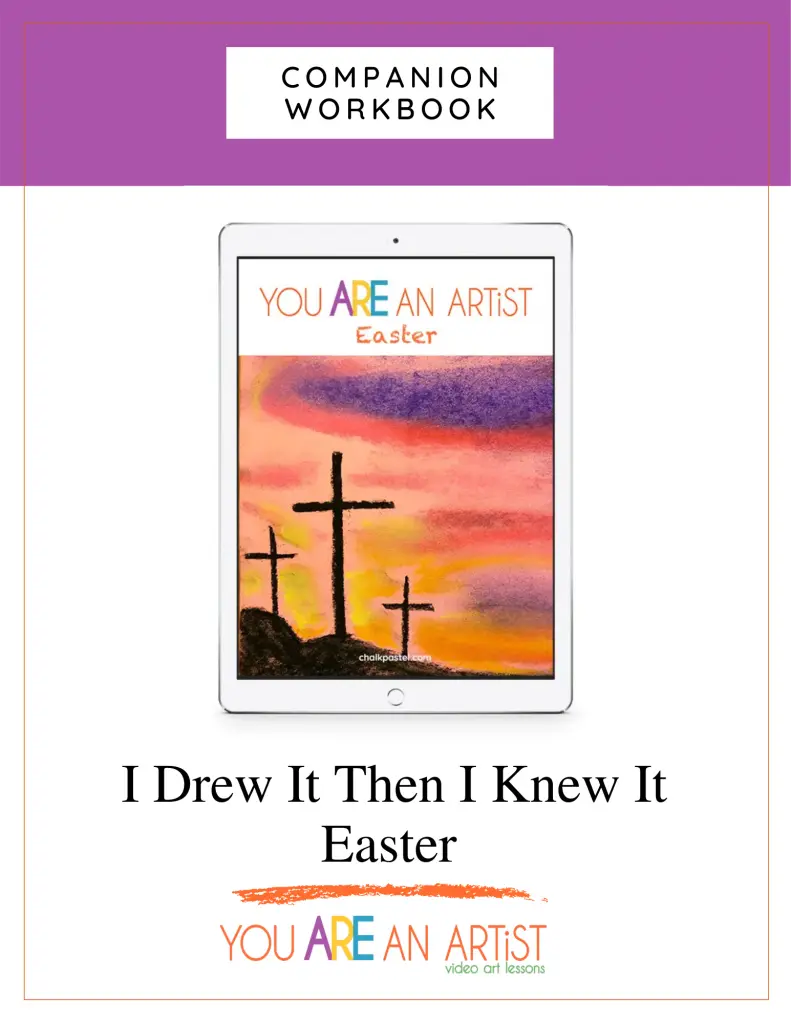 All The Easter Art Lessons You Can Enjoy With Your Family
Three crosses
Crown of thorns
Easter cross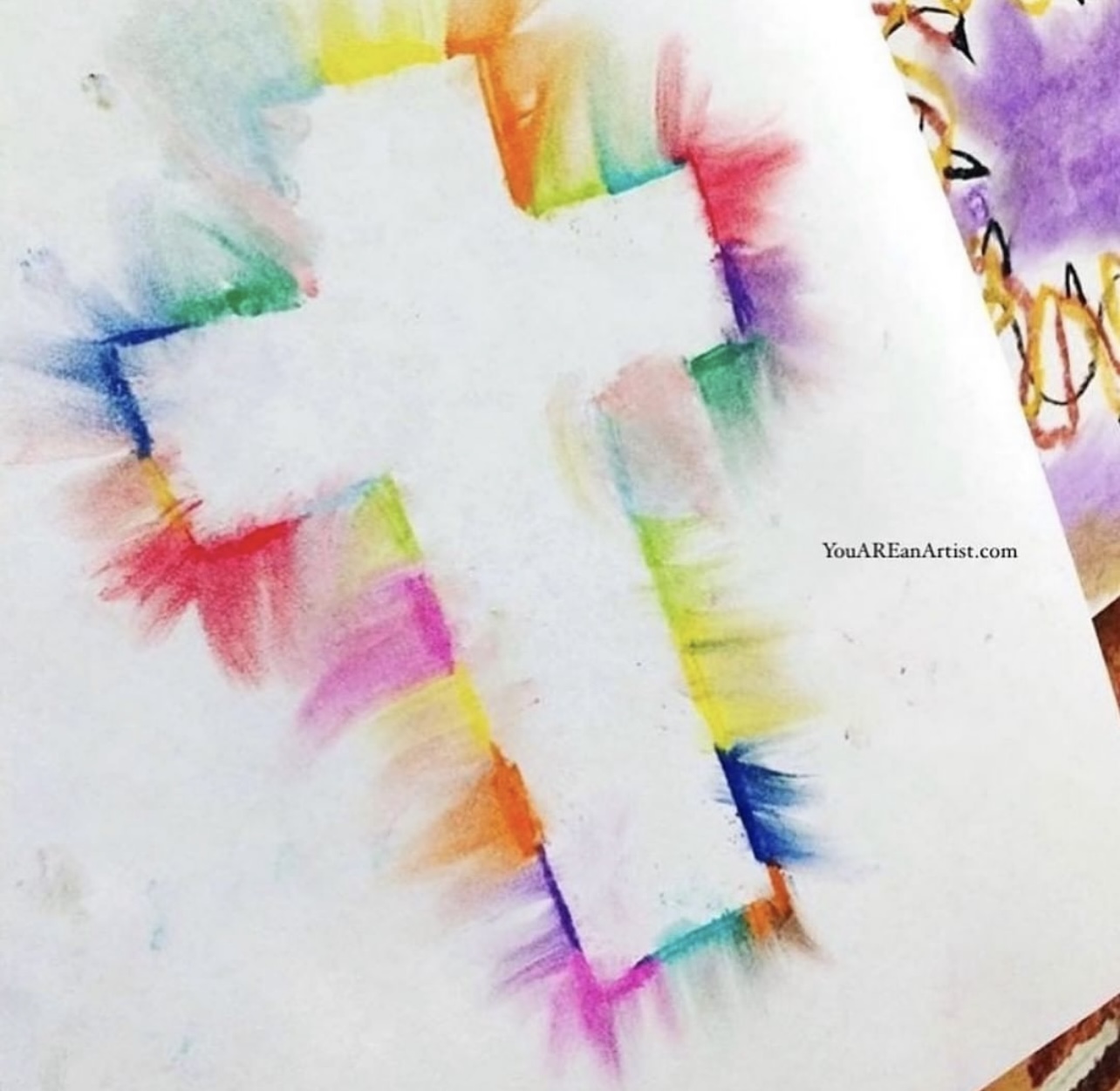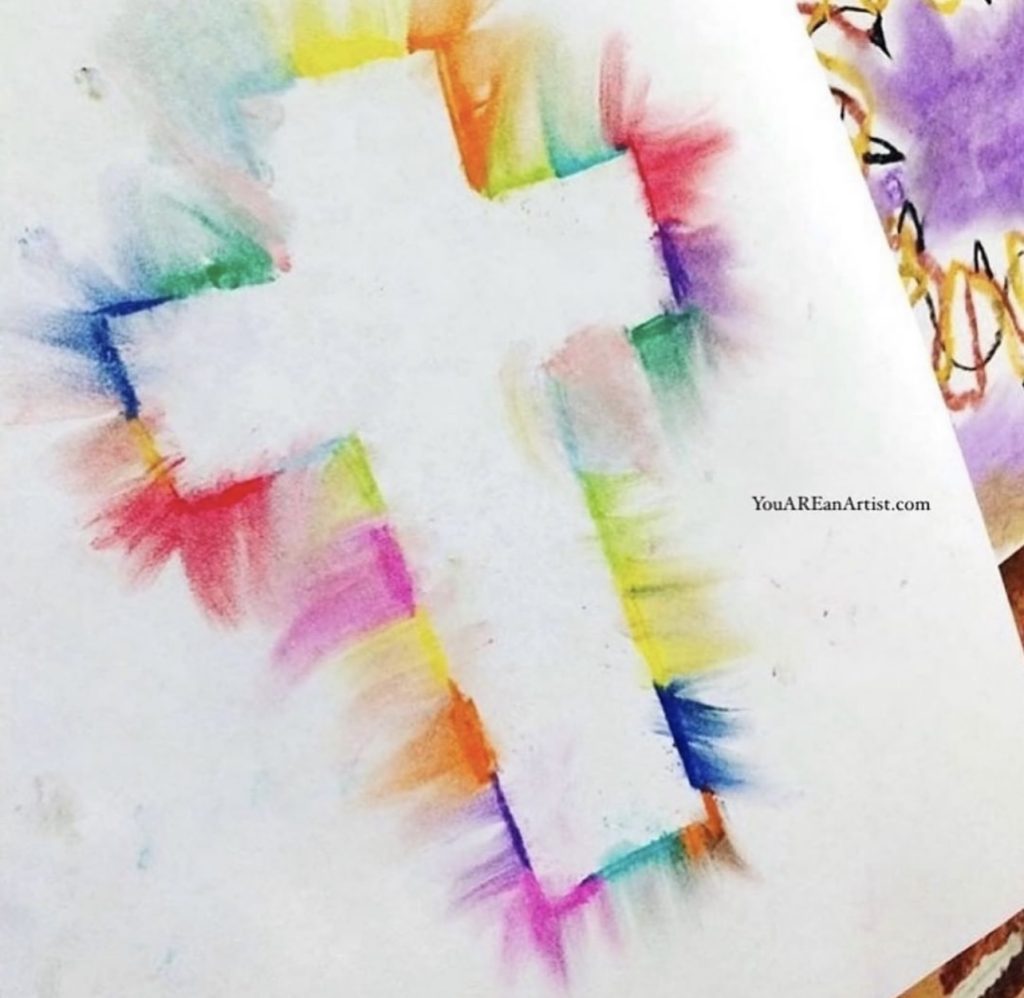 Rainbow cross (try this sample!)
The stone rolled away
Easter lily
Palm branch (try this sample!)
Easter eggs
The Lord's Supper bread and cup
Church stained glass window
Garden of Gethsemane
Jesus Washes the Disciples Feet
The Last Supper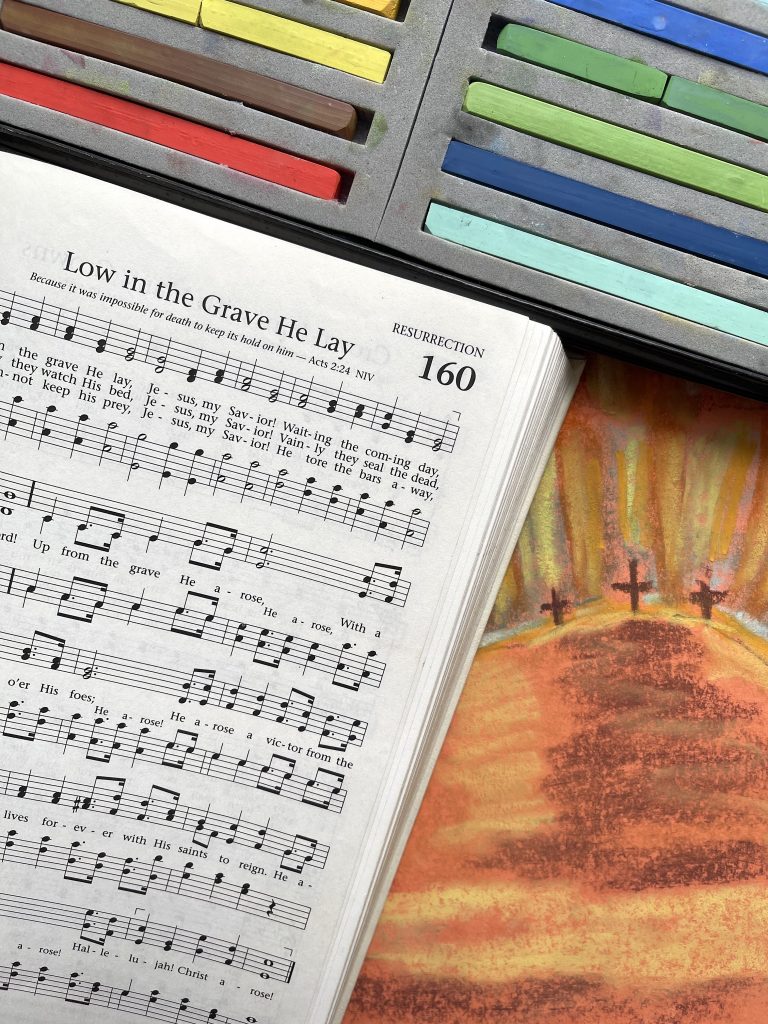 A Beautiful Easter Hymn Study for Your Homeschool – Join us for a beautiful Easter hymn study for your homeschool and video art lessons to match! Music and art help us all to connect learning with a special holiday plus build sweet memories together as a family.
You can easily count the Easter art lessons as homeschool because you will also learn facts and history behind each topic. We give you just enough for an all-in-one lesson that is the perfect fit for homeschool or church-at-home. If your kids are anything like mine, you will find yourselves researching more exciting facts on your own. Or access all of our extension ideas inside the companion workbook to continue the learning.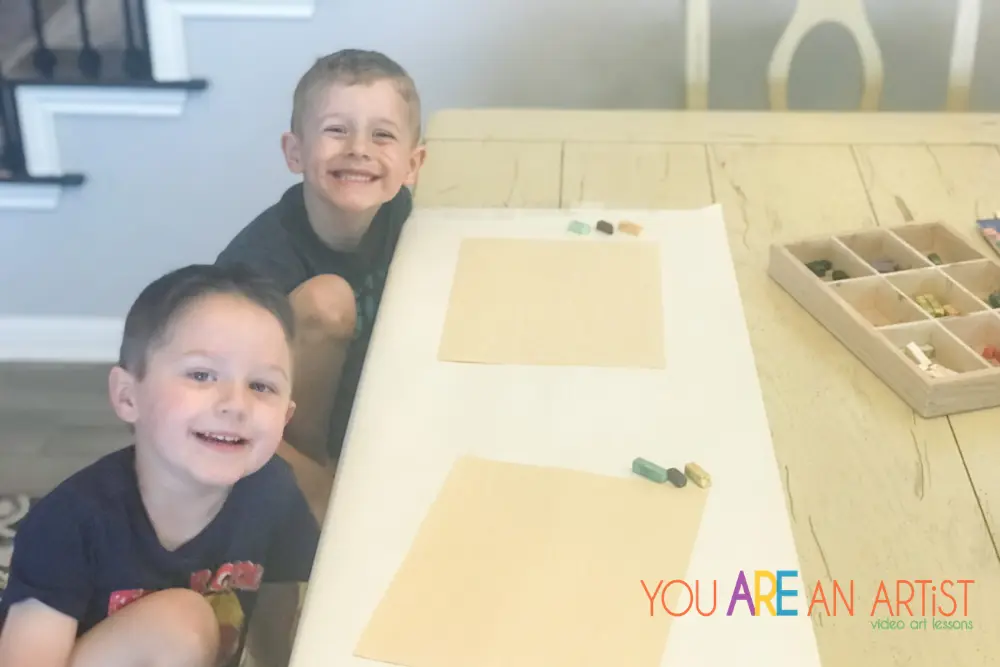 What we love most about our Easter art lessons is that your whole family can join in! We think reading from Palm Sunday to Resurrection Day is a beautiful way to revisit or introduce the Easter story to your family. If you want to dive all in, a Holy Week timeline would also be fun!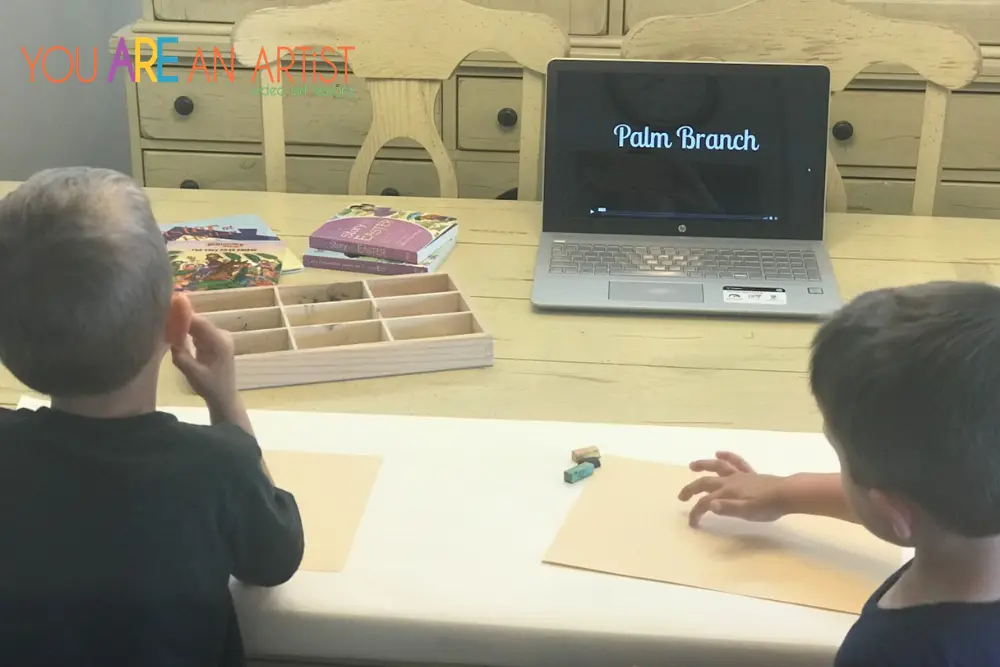 Imagine Bible readings, Easter art, Biblical history, and nature all around the kitchen table together as you revisit the beautiful story of the Resurrection. Inside the Easter Companion Workbook, we share the Bible passages where you will find the greatest story ever told!
You don't have to be familiar with the Easter story to experience it with your family; we encourage you to learn right alongside your children. Not only will you make great memories together, but you are also sure to have fun!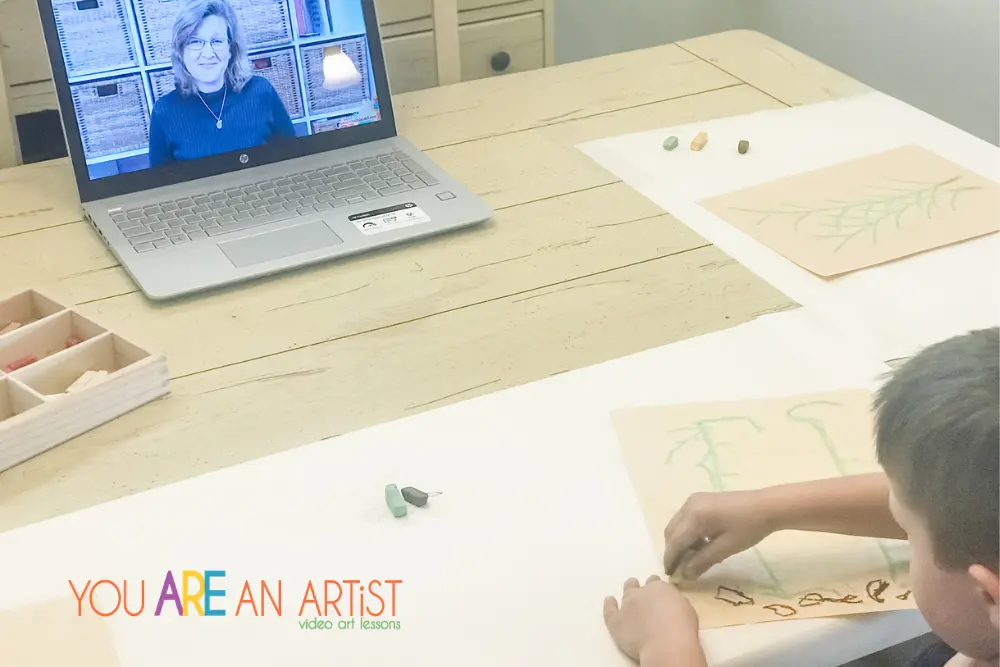 We encourage you to read the full story found in the four gospels, Matthew, Mark, Luke, and John. Although it is sometimes difficult to imagine the betrayal, suffering death, and burial of Jesus, there is no Resurrection without all of these things.
The Easter story is a powerful one, and it changes lives when we learn of God's love and sacrifices for us through his only Son.
You don't need anything fancy to start either, an affordable set of chalk pastels and computer or construction paper, and you are on your way.
We sure do hope you join us this Easter!
Courtney is a Jesus-pursuing, native Texan, homeschool mom of three, and she believes homeschooling can be a peaceful and productive rhythm. At Grace, Grow & Edify she helps families create peaceful homeschooling atmospheres through faith, organizational strategies, and cultivating strong roots at home. She is also the founder of Homeschool Mastery Academy.