With Nana's video art lesson and other resources, your kids will love learning about Hokusai's The Great Wave!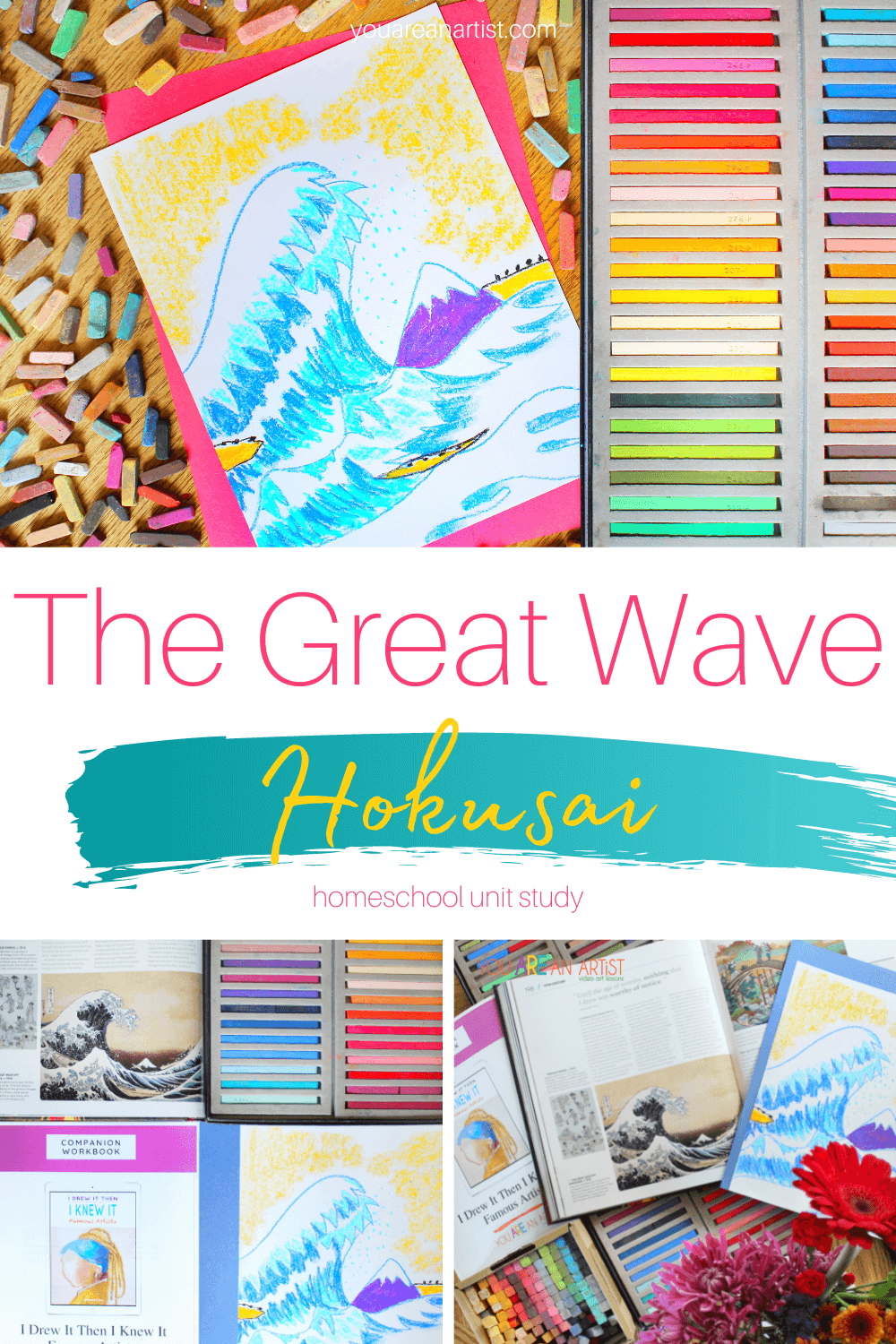 Hokusai was born in Honjo, east of the city of Edo (now Tokyo), Japan. He is widely considered one of Japan's greatest and most prolific artists due to his outstanding paintings and woodblock print. His Thirty-Six Views of Mount Fuji is his most famous work of art.
The Great Wave is an image carved into a block of wood and then printed onto paper. The wave is not thought to be a tsunami, but an okinami rogue wave bearing down on three oshiokuri-bune – fast boats. Mount Fuji, with its snowy peak, can be seen in the distance.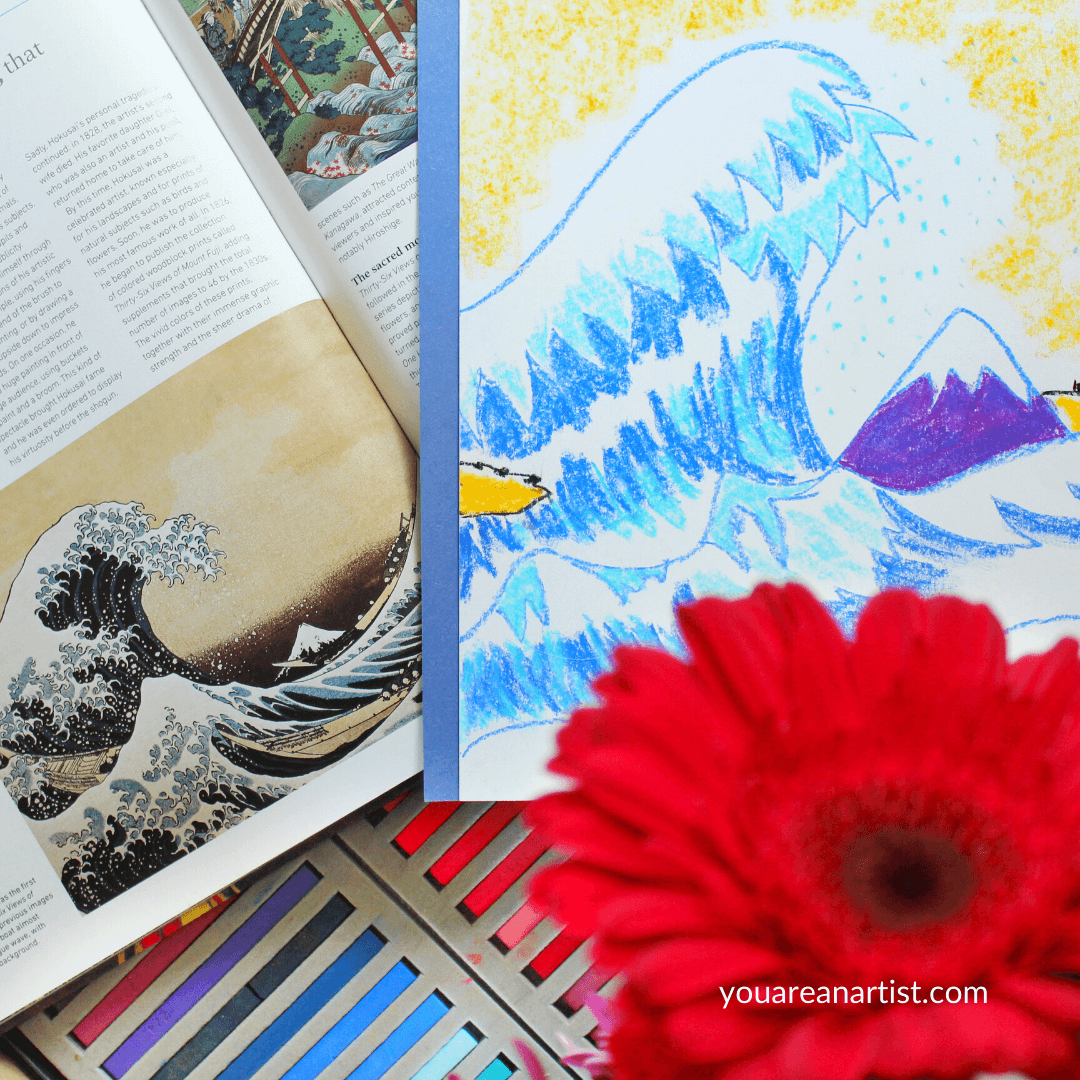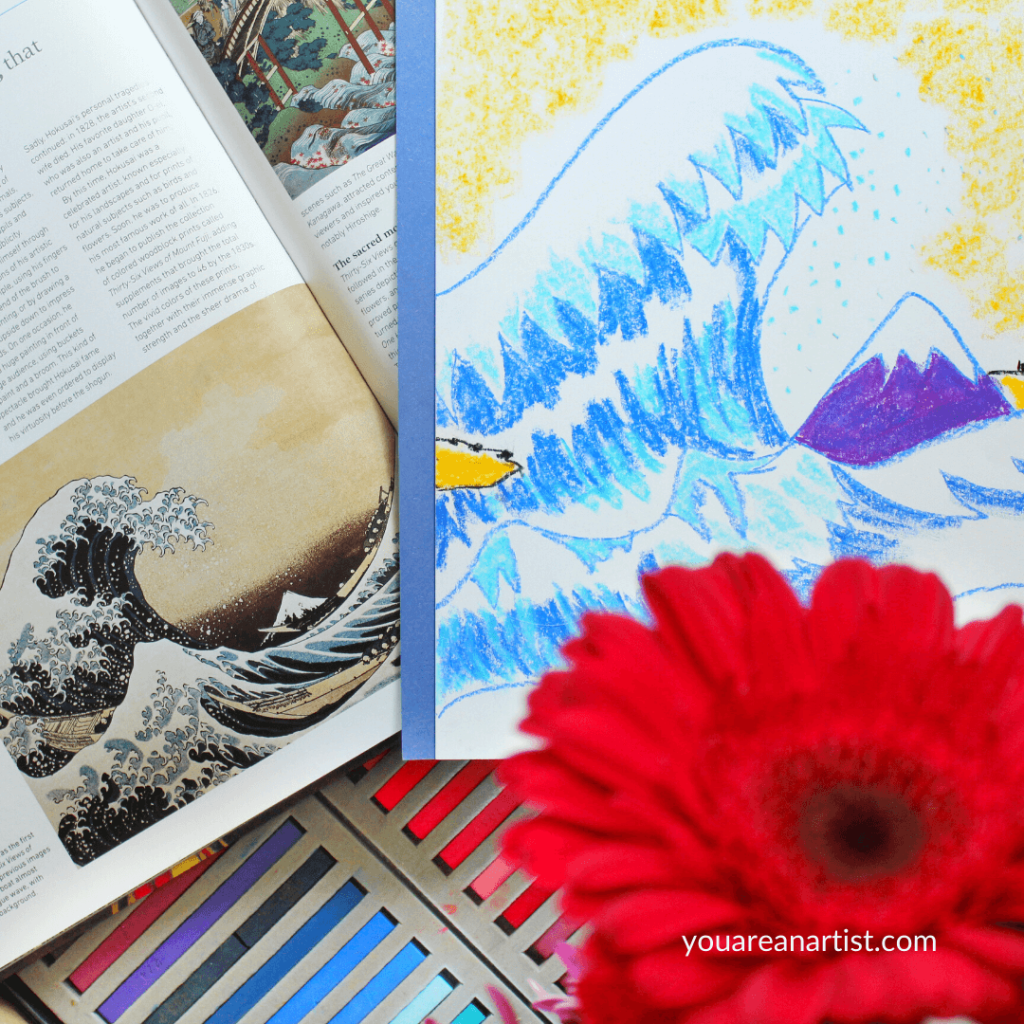 Famous Artist Katsushika Hokusai Homeschool Study
One of the books we chose to help us study Hokusai was the DK Artists: Lives and Works. This is a gorgeous art history reference book that covers over 80 famous artists and their lives. DK Artists: Lives and Works is a book that your kids will return to throughout their art education!
Did you know Claude Monet was captivated with Hokusai's art and owned 23 of his prints?
We did a quick online visit to THE MET to learn a bit more about Katsushika Hokusai. You can also create Nana's map of Japan while exploring Japan's culture with more books and even Haiku – Japanese poetry!
Did you know Hokusai's Great Wave inspired Claude Debussy's La Mer?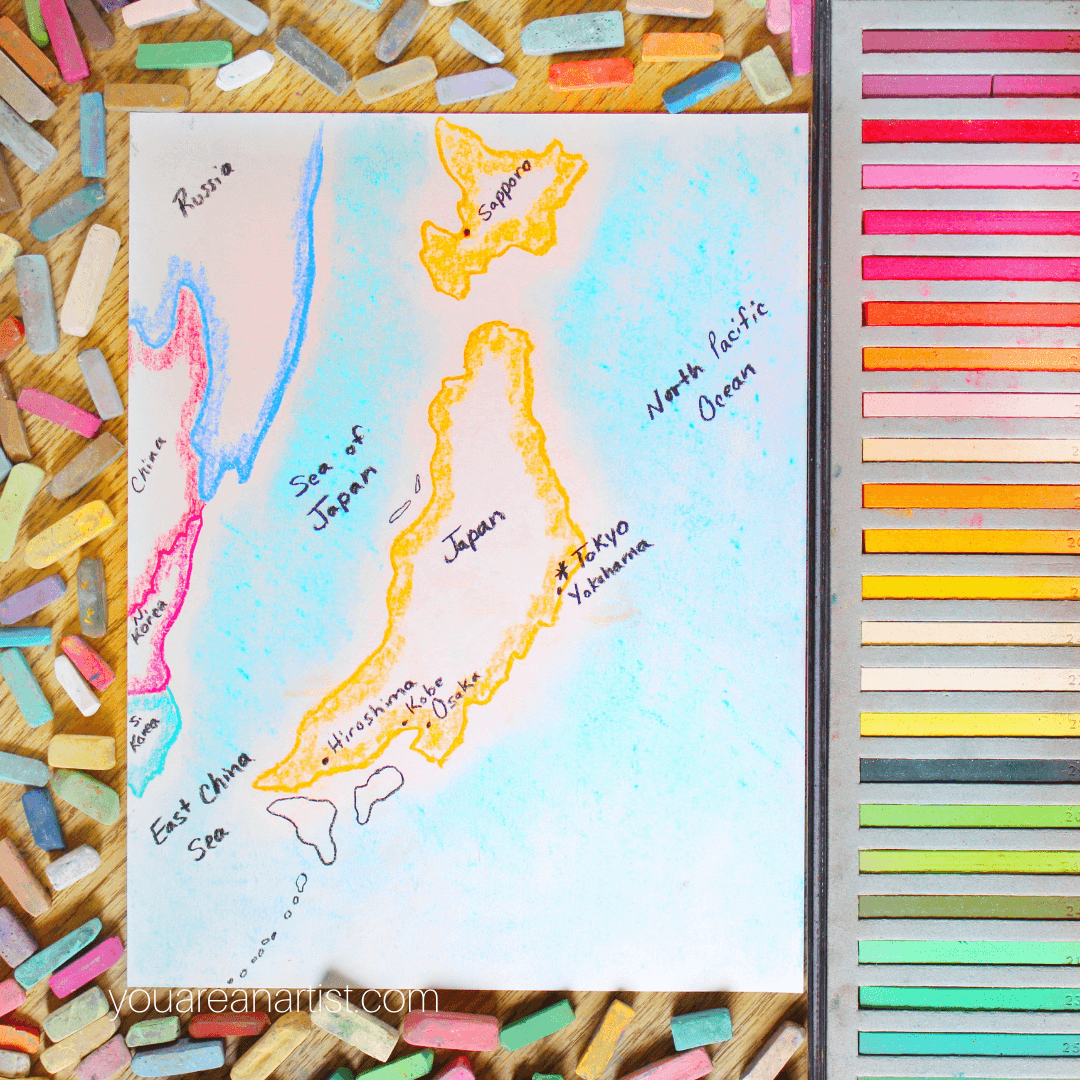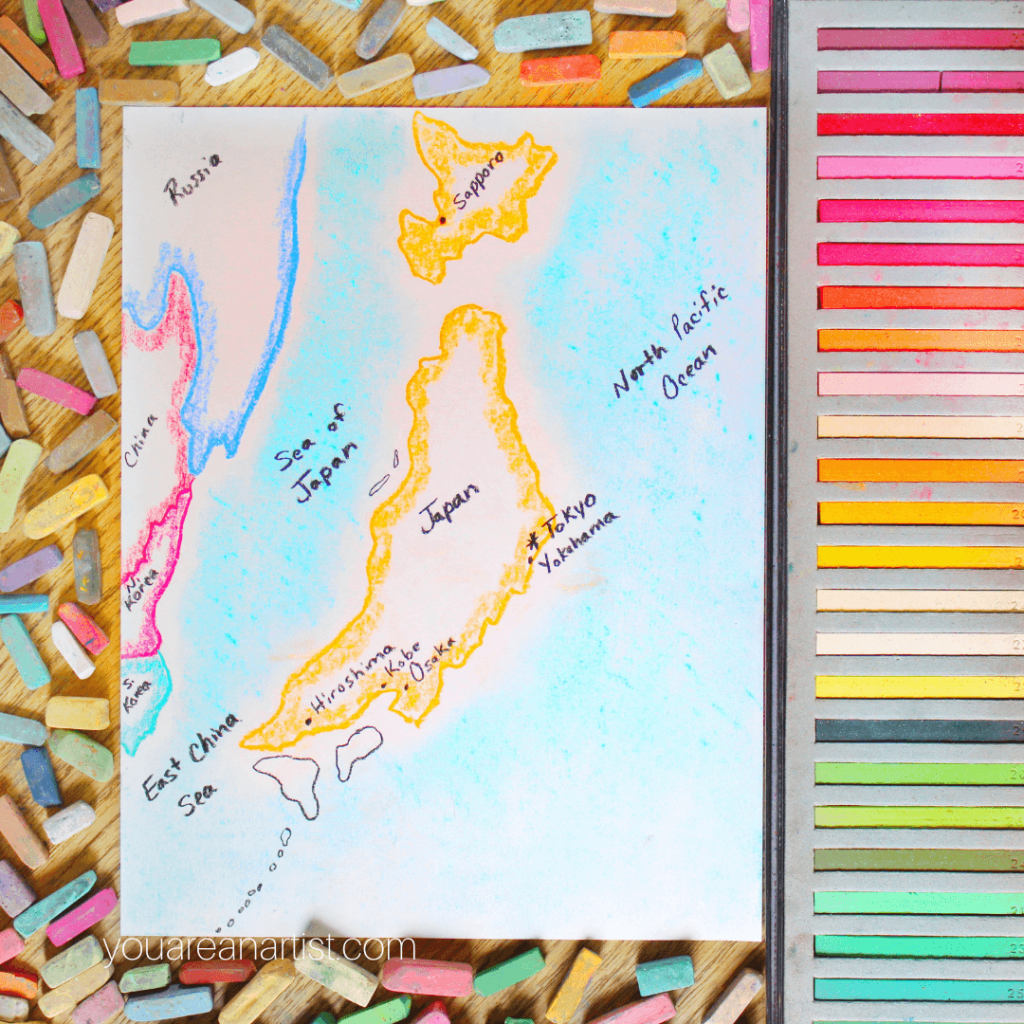 Hokusai The Great Wave Art Lesson for Your Homeschool
Nana brings Hokusai's art right into your home with her Famous Artists online art course! With a simple set of chalk pastels and a sheet of construction paper, Nana will show you and your children step-by-step how to create your own Great Wave.
This is just one of the reasons we LOVE our You ARE An Artist Clubhouse Membership! We have access to 700+ video art lessons, including Nana's Famous Artists series and podcast! Nana makes learning about art and artists intriguing and fun! Be sure to check out all her famous artist podcasts and lessons.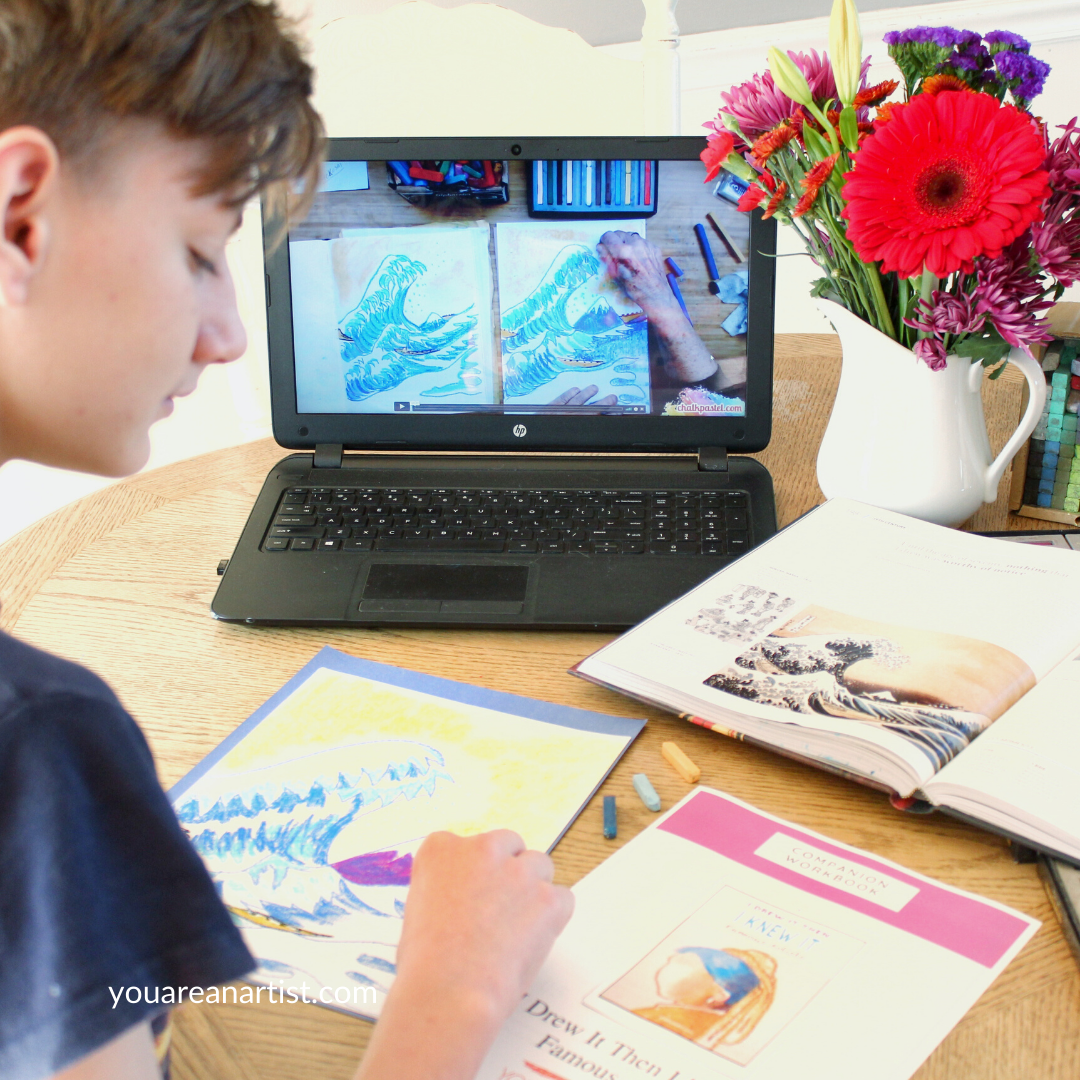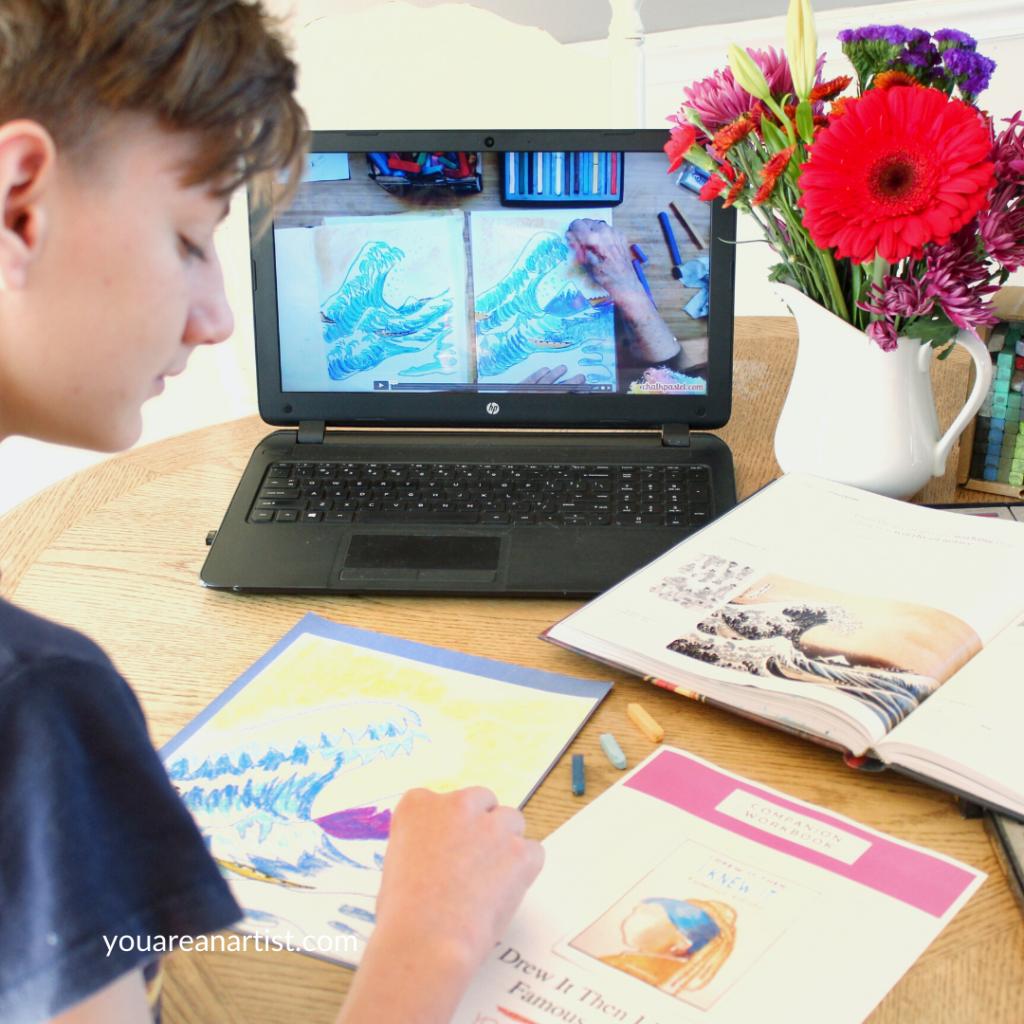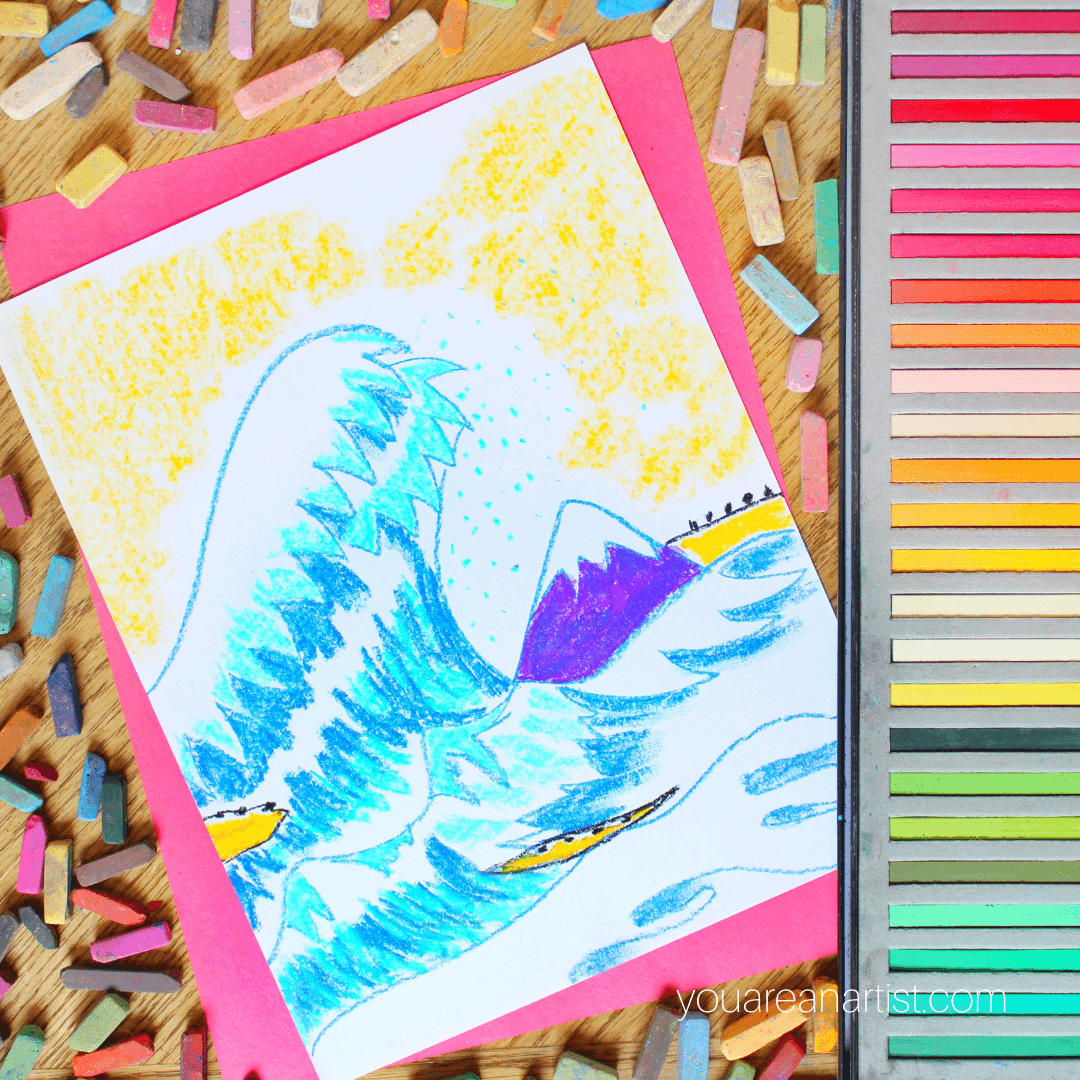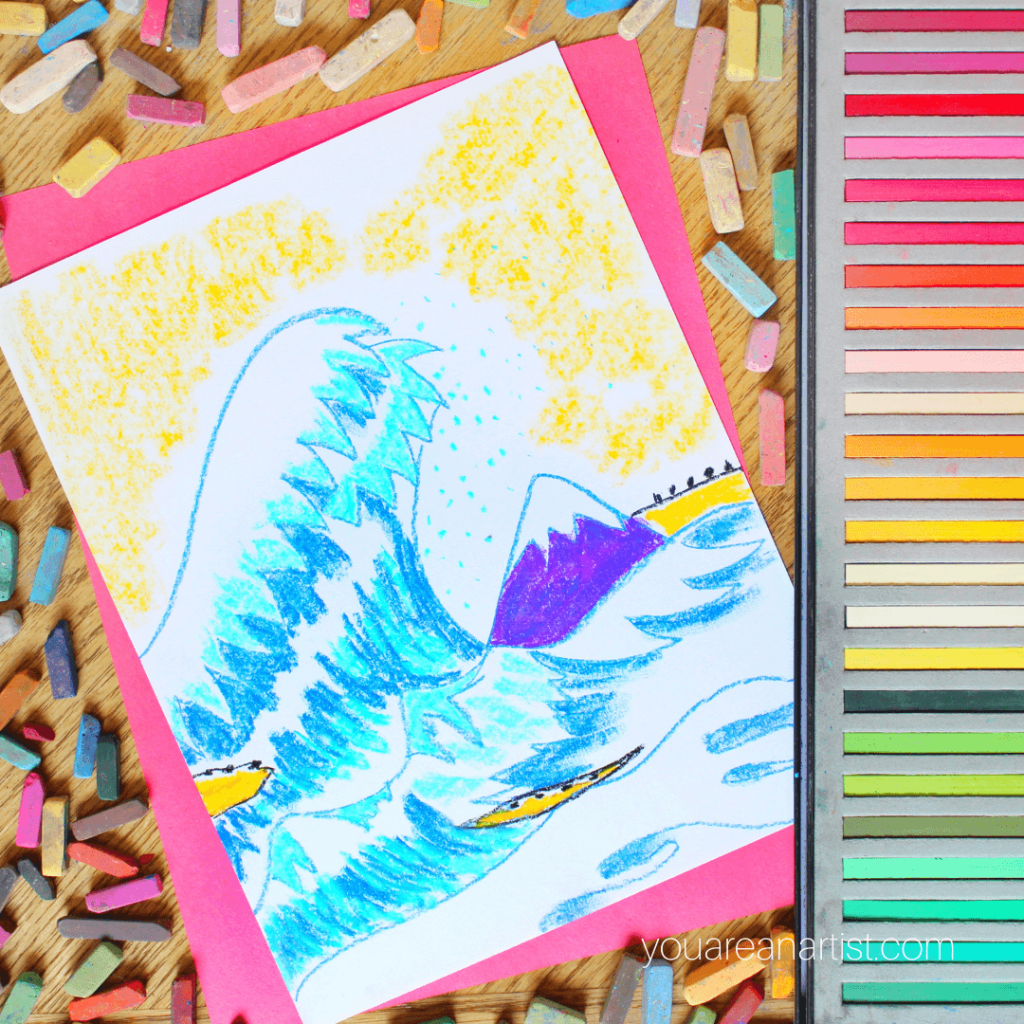 Additional Resources for Studying Famous Artists in Your Homeschool
Nana's Hokusai art lesson is a part of the Famous Artists Series. The You ARE An Artist Clubhouse Membership offers 47 famous artists video lessons for your homeschool including:
Vermeer
Michelangelo
da Vinci
Warhol
Monet
Rockwell
Rembrandt
Lichtenstein
Audubon
Beatrix Potter
… and a new one added about once a month!
The Famous Artists series is exclusive to the You ARE an Artist Complete Clubhouse. There is so much to learn about art and art history! You don't want to miss out on all the famous artist goodness.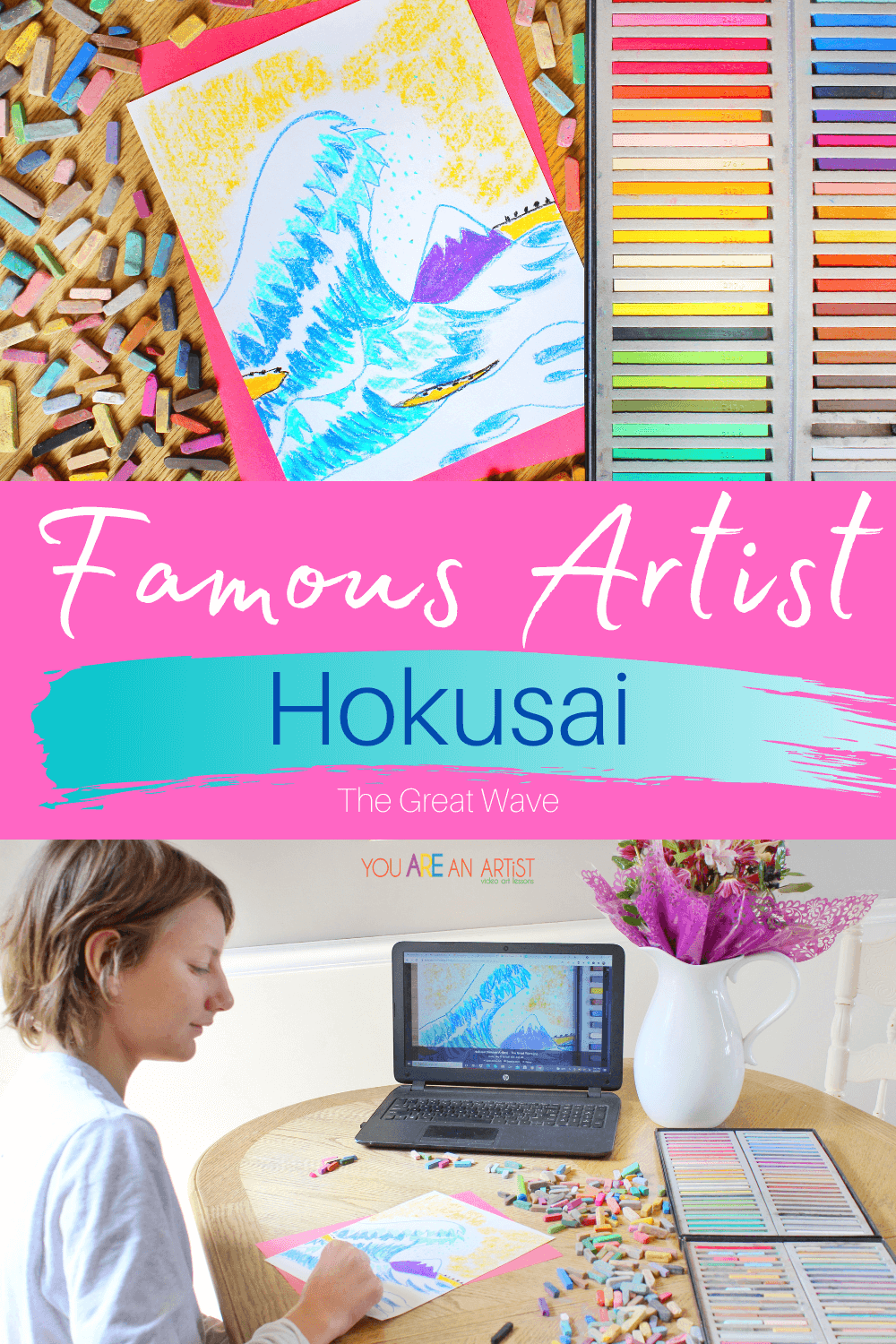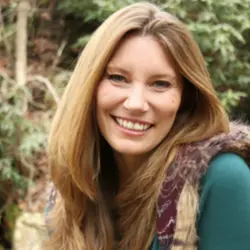 Erin is a writer, blogger, and homeschooler to two intense kids. Her blog is filled with information to help you explore a child led education while making meaningful connections with your children. Discover favorite read alouds, seasonal books, games, art projects, hands-on activities, and learn to just breathe through the ups and downs of life. She loves nature, farm life, good books, knitting, new pens, and hot coffee. Erin is a contributing writer for Weird Unsocialized Homeschoolers. Her work has also been featured on Simple Homeschool and Book Shark.