This homeschool study has everything you need to learn more about artist Johannes Vermeer, including a chance to create your own work of art!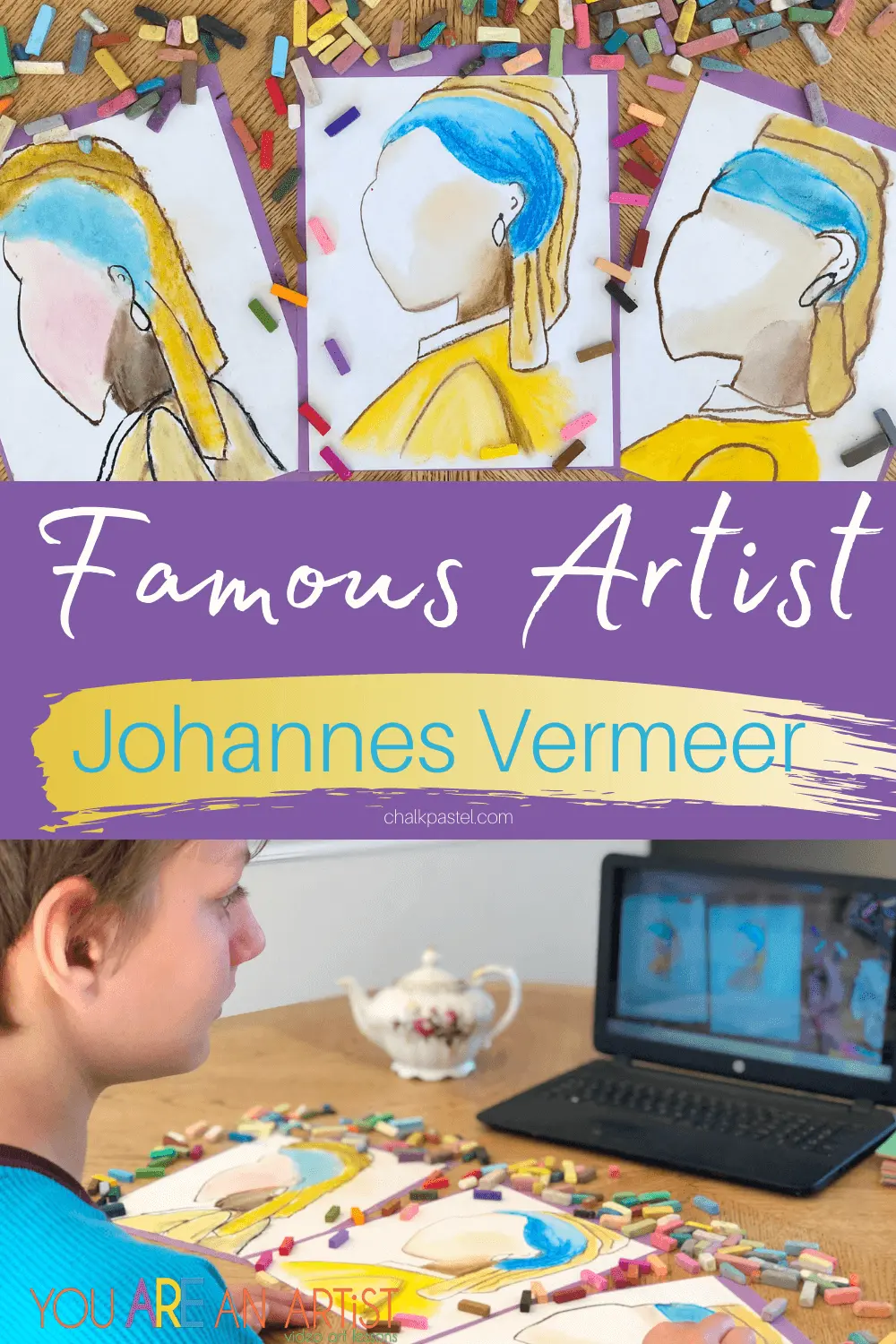 I invite you to come with me on a trip back 400 years to a city named Delft and visit with famous artist Johannes Vermeer, who has been called the "Greatest Artist of the Dutch Golden Age".
An Overview Of Our Johannes Vermeer Study
You can sit with me as he paints his most famous painting, The Girl With the Pearl Earring! Not only this painting, but we will talk about his other paintings, like The Geographer plus Vermeer's love of cartography!
How did he have time to paint? This artist had 15 children! Come on, let's go visit this Golden Era artist!
Listen to Nana's Podcast on YouTube
Additional Resources For Studying Famous Artists In Your Homeschool
This series has 47 famous artists video lessons for your homeschool including:
Vermeer
Michelangelo
da Vinci
Warhol
Monet
Rockwell
Rembrandt
Lichtenstein
Audubon
Beatrix Potter
… and a new one added about once a month!
The Famous Artists series is exclusive to the You ARE an Artist Complete Clubhouse.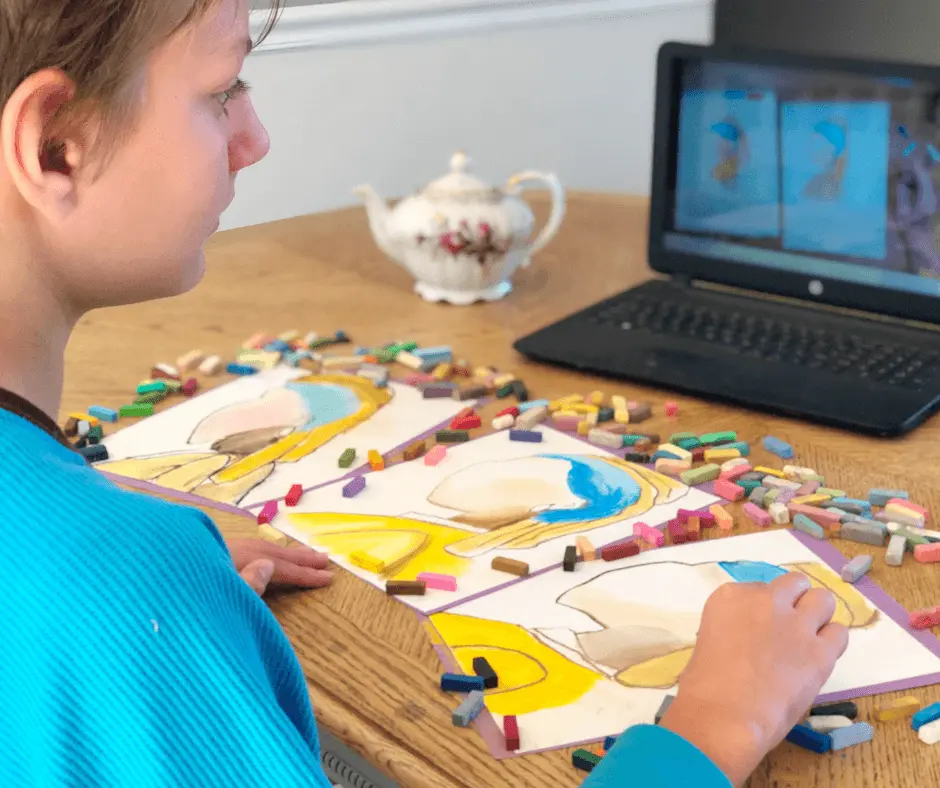 And be sure to join Nana in our FREE You ARE an Artist Facebook group and our community on Instagram and all the social media as well.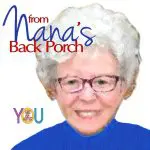 Nana is passionate about helping you realize you ARE an artist! Not only an artist with chalk pastels but with homeschooling, creative spaces, favorite family recipes and more. Nana also enjoys chatting – especially about art. If you have followed along with any of her You ARE an Artist video art lessons, you know that. She also enjoys sharing photos and thoughts on topics while she is being creative in her studio space on her back porch. That is where she will be chatting with you – from her back porch. It's Nana's You ARE an Artist Podcast!
-Special thanks to Erin Vincent and her artists for the beautiful photos. Visit her at Nourishing My Scholar.