This Leonardo da Vinci homeschool art lesson introduces his works of art and allows your child to create a Mona Lisa of their own!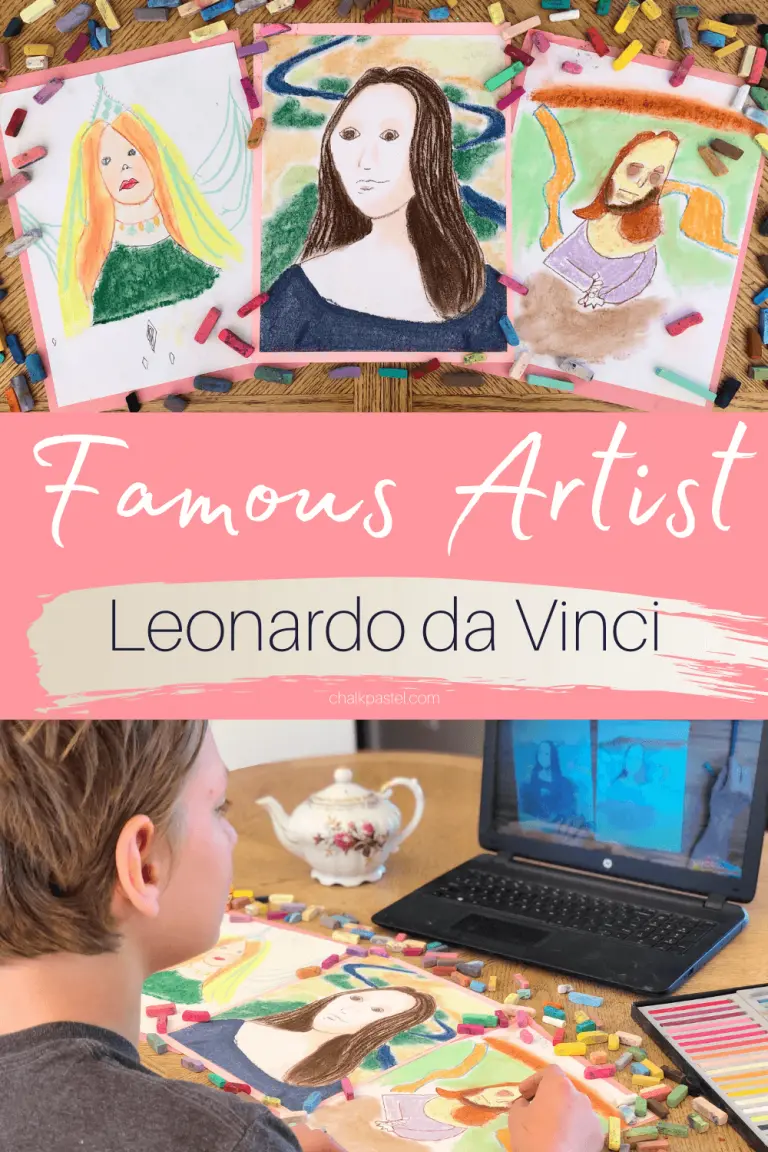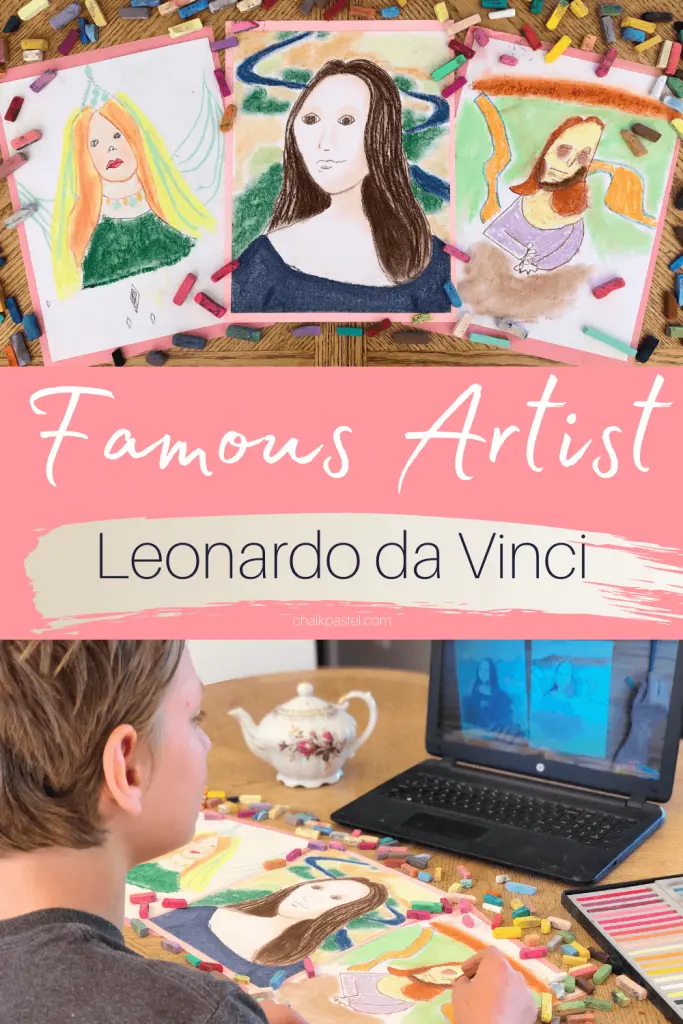 Would you recognize a genius if you saw him just walking down the street? Do you think that that you could be successful in life if you had no formal education? Would you spend all your waking hours dreaming up outrageous inventions and machines?
If you had lived in Italy over 400 years ago—most townspeople in Florence would have rolled their eyes and chuckled—why, yes! That's famous artist Leonardo da Vinci, of course! One of the world's greatest artists.
Look, there he goes, off to test his latest invention: a flying machine! Everyone wants to know why isn't he content as a magnificent artist? Quick, catch his cape and hold on! Let's go follow this man reputed to be the genius of his generation. And, 400 years later, you will agree.
Yes, that's Artist Leonardo da Vinci!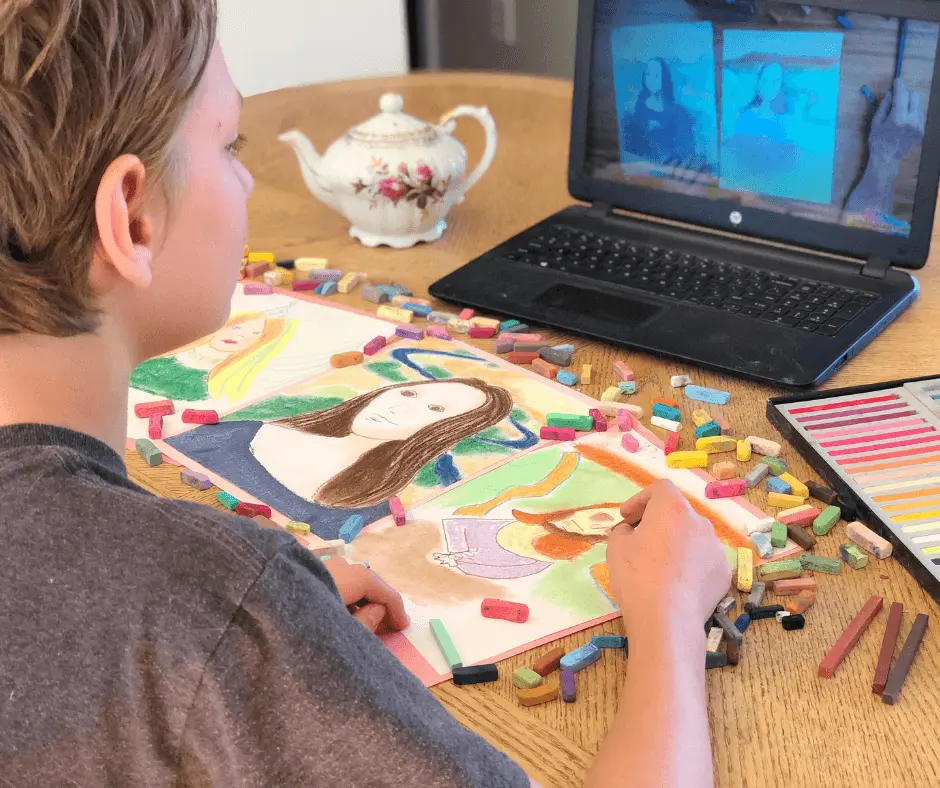 An Overview Of Our Leonardo da Vinci Mona Lisa Homeschool Study
Read Nana's Famous Artist Leonardo da Vinci Transcript HERE.
Highlights
1:50 Artist Leonardo da Vinci's Notebooks
3:47 The Mona Lisa and The Last Supper
4:31 Salvator Mundi
5:45 da Vinci's Discoveries and Inventions
Listen to Nana's Leonardo da Vinci Podcast on YouTube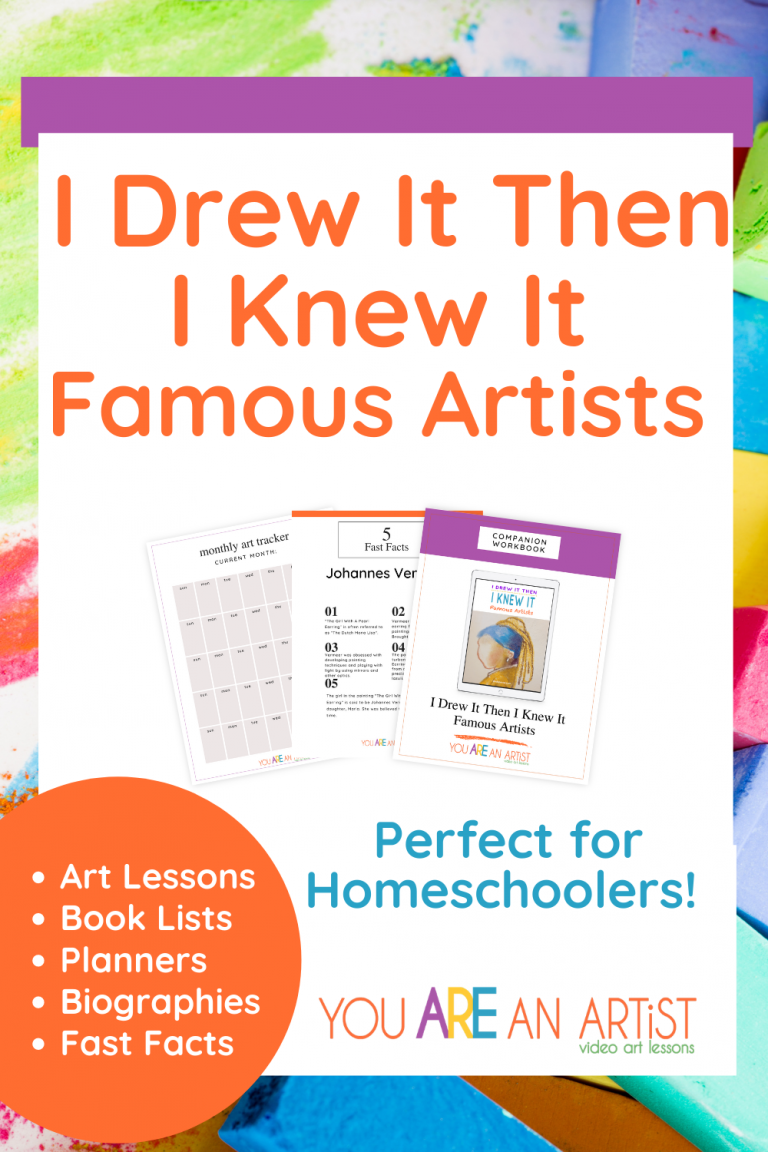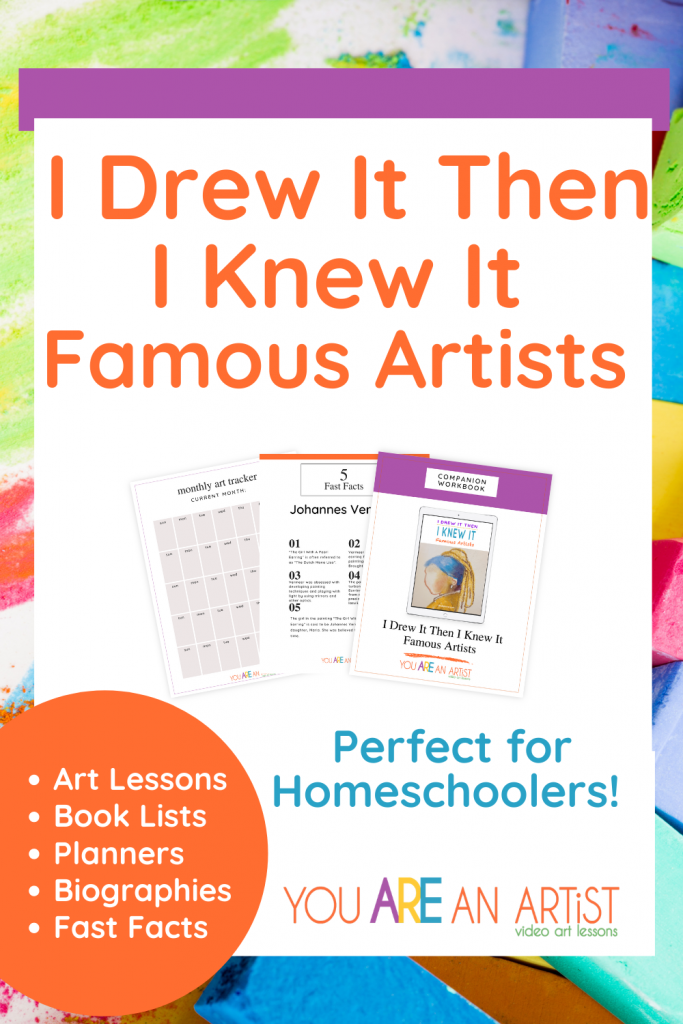 Learn More About Famous Artist Leonardo da Vinci's Mona Lisa and The Last Supper
The Last Supper is a lesson included in Nana's I Drew It Then I Knew It New Testament set of lessons in the You ARE an Artist Complete Clubhouse.
Additional Resources For Studying Famous Artists In Your Homeschool
We offer 47 famous artists video lessons for your homeschool including:
Vermeer
Michelangelo
da Vinci
Warhol
Monet
Rockwell
Rembrandt
Lichtenstein
Audubon
Beatrix Potter
… and a new one added about once a month!
And be sure to join Nana in our FREE You ARE an Artist Facebook group and our community on Instagram and all the social media as well.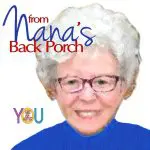 Nana is passionate about helping you realize you ARE an artist! Not only an artist with chalk pastels but with homeschooling, creative spaces, favorite family recipes and more. Nana also enjoys chatting – especially about art. If you have followed along with any of her You ARE an Artist video art lessons, you know that. She also enjoys sharing photos and thoughts on topics while she is being creative in her studio space on her back porch. That is where she will be chatting with you – from her back porch. It's Nana's You ARE an Artist Podcast!
-Special thanks to Erin Vincent and her artists for the beautiful photos. Visit her at Nourishing My Scholar.