This homeschool study has everything you need to learn more about artist Pablo Picasso, including a chance to create your own work of art!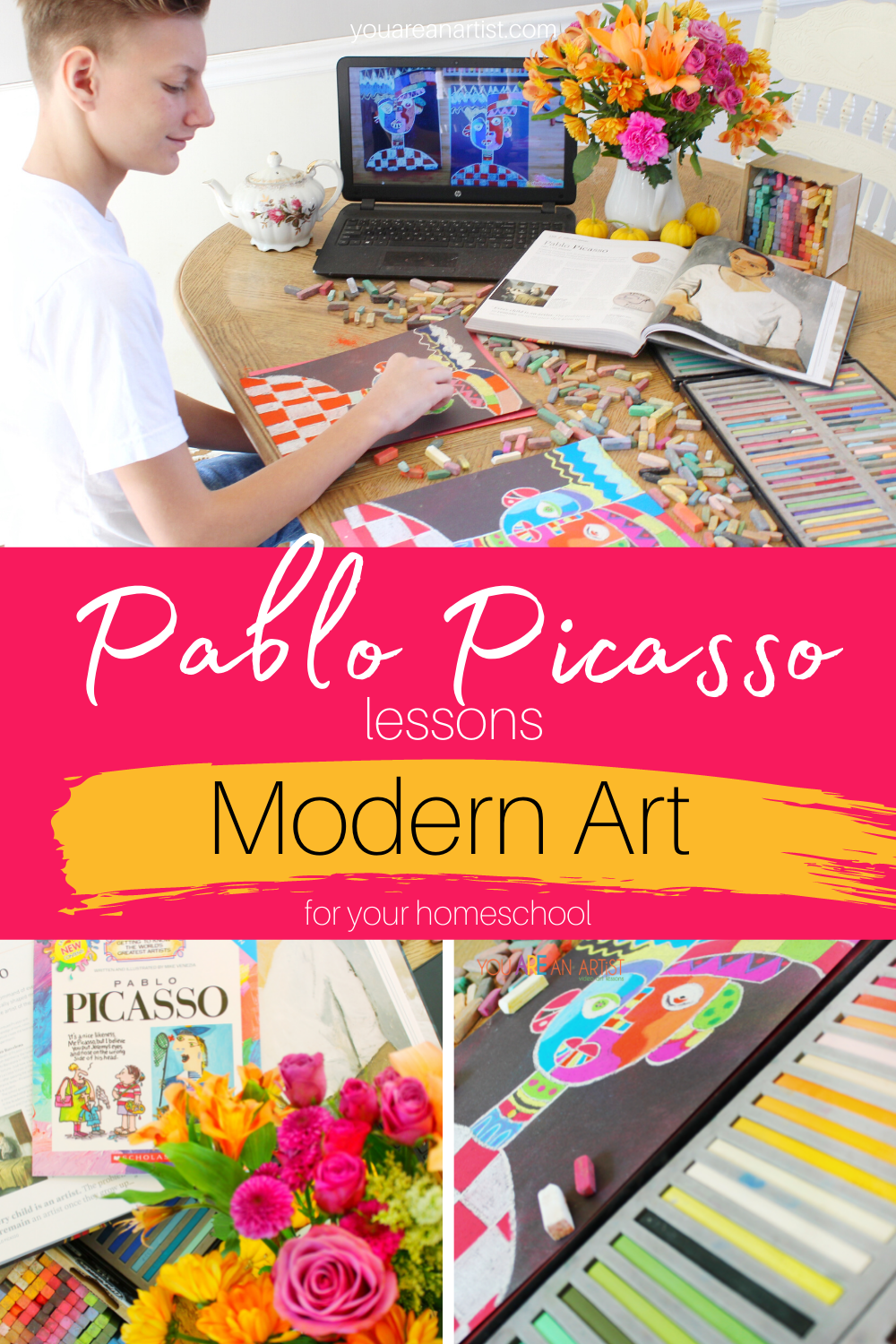 "Everything you can imagine is real."

Pablo Picasso
Picasso was born in Malaga, Spain, and is widely acknowledged to be one of the most influential artists of the 20th century. He experimented with a wide range of styles, mediums, and themes throughout his career. Among many of his contributions to the history of art, his most important include pioneering a modern art movement called Cubism, inventing Collage as an artistic technique, and changing the way to sculpt…not in stone, but plastic! – Nana
Tricia's family had the privilege of seeing Picasso paintings in person on their homeschool art museum field trip!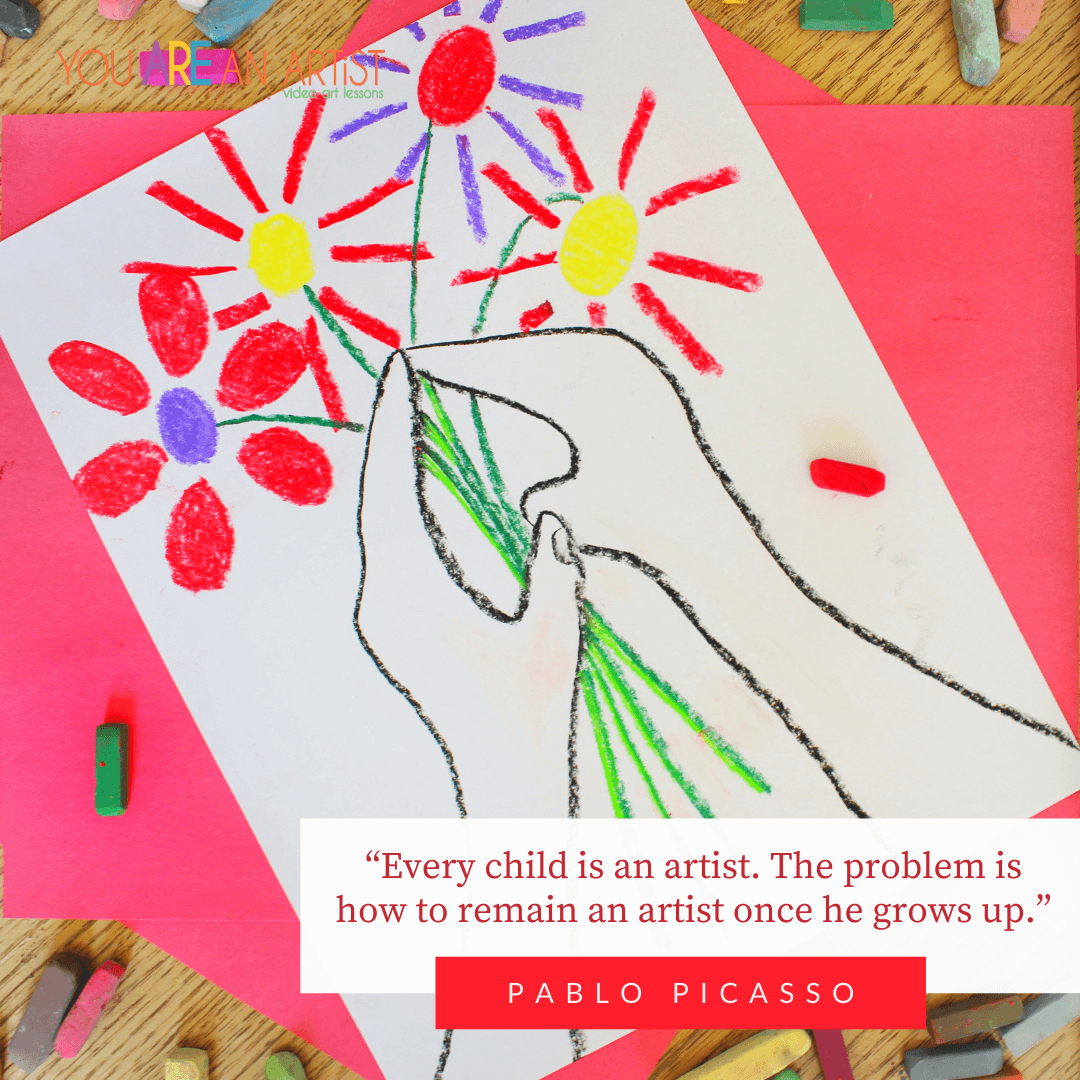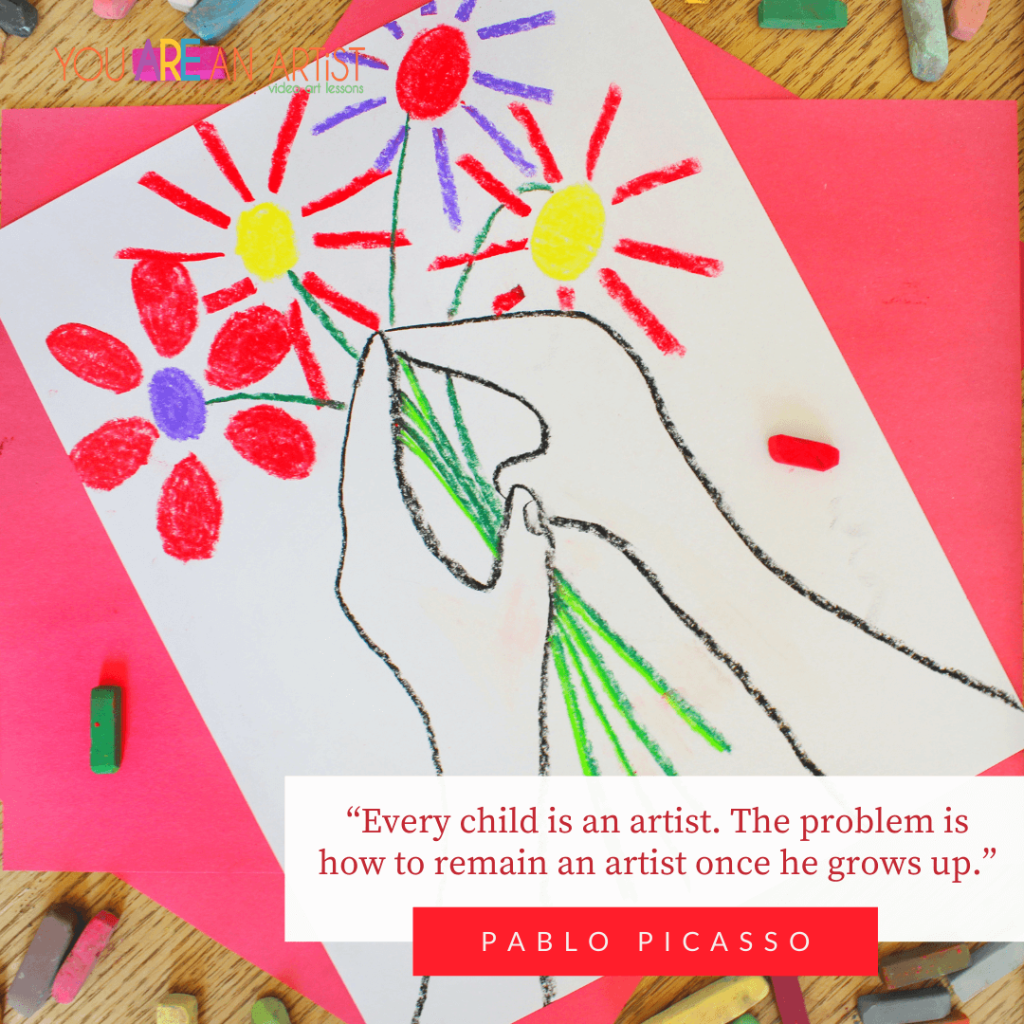 Famous Artist Pablo Picasso Homeschool Study
"It took me four years to paint like Raphael, but a lifetime to paint like a child."

Pablo Picasso
Picasso is considered one of the greatest artists of the 20th century, and it's easy to see why! He was a genius that was painting like the master artists by the time he was fourteen years old. We dipped our toes into the art and life of Picasso with a couple of great books, Nana's Famous Artist Picasso Modern Art lesson, and her Famous Artists podcast!
One of the books we chose was the DK Artists: Lives and Works. This is a gorgeous art history reference book that covers over 80 famous artists and their lives. DK Artists: Lives and Works is a book that your kids will return to throughout their art education!
Another book we chose was the Getting to Know the World's Greatest Artists Pablo Picasso book. This is more of an elementary book, BUT this series of books are fantastic at getting your kids interested in the master artists. Getting to Know the World's Greatest Artists is a fun book full of quirky facts and insightful details.
Did you know that Picasso had a pet Dachshund named Lump or that he enjoyed trying all sorts of foods from frog legs to eels? Pretty interesting facts, and my kids thought so too!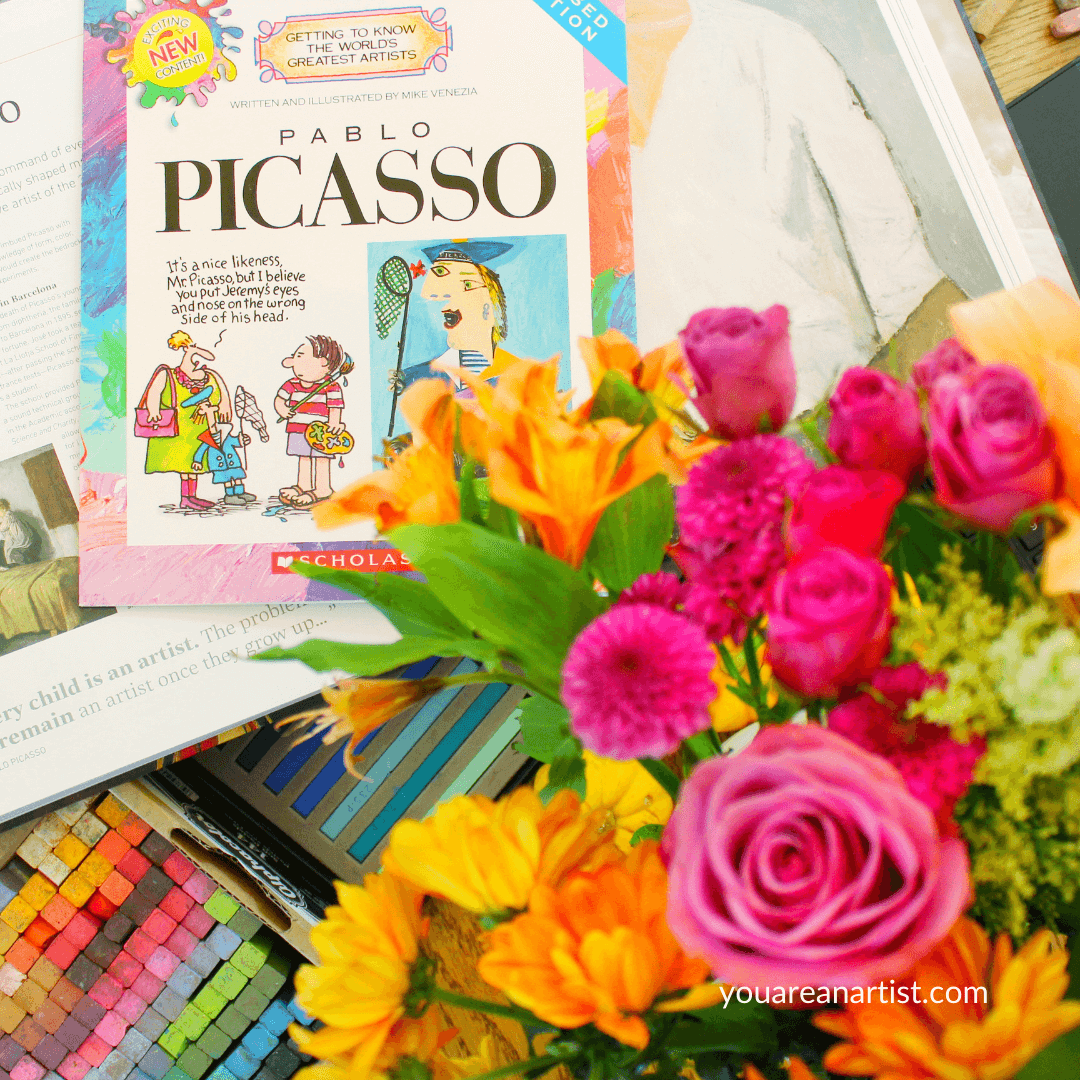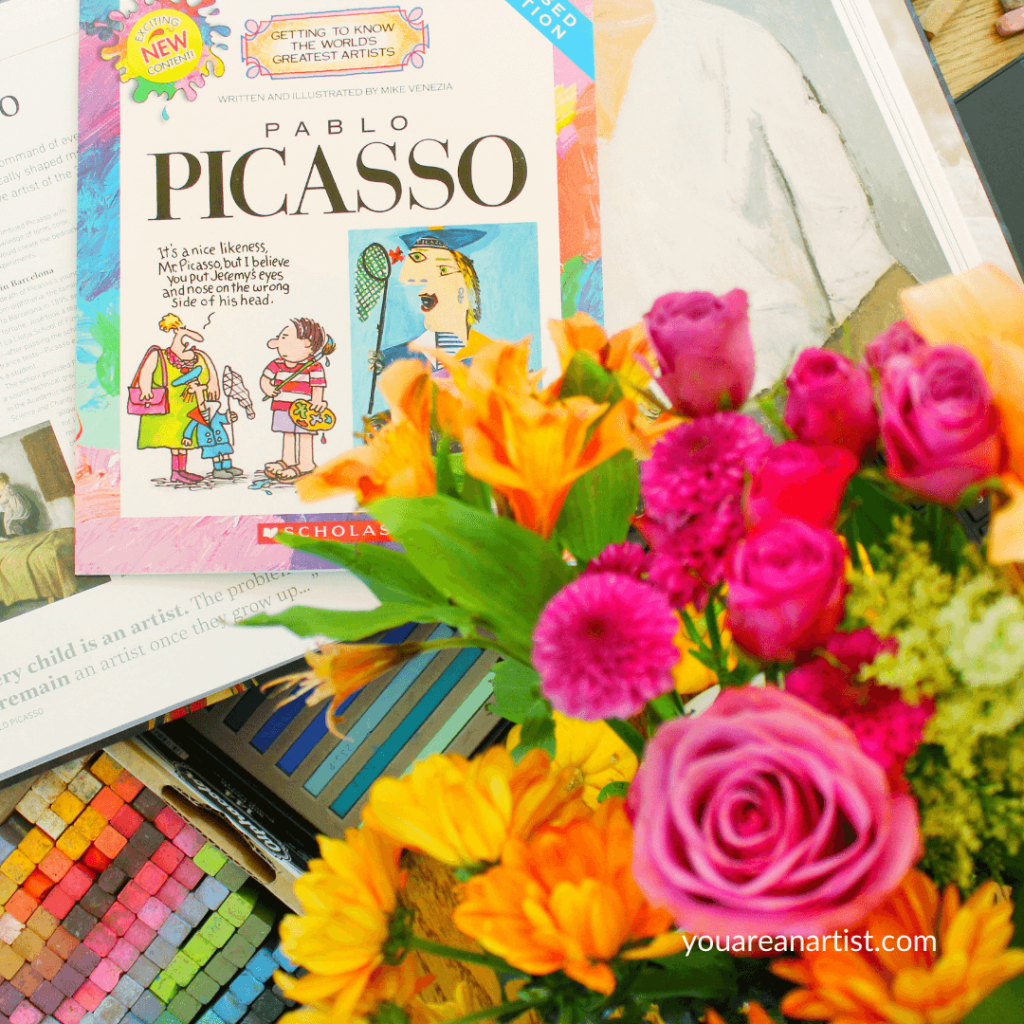 Pablo Picasso Modern Art Lessons for Your Homeschool
"Art washes away from the soul the dust of everyday life."

Pablo Picasso
Nana brings Picasso's art right into your home with her Famous Artists online art course! With a simple set of chalk pastels and a sheet of construction paper, Nana will show you and your children step-by-step how to create your own Picasso Bouquet of Peace AND Modern Art piece. These art projects are so easy and simply beautiful when done.

This is just one of the reasons we LOVE our You ARE An Artist Clubhouse Membership! We have access to 700+ video art lessons, including Nana's Famous Artists series and podcast! Nana makes learning about art and artists intriguing and fun! Be sure to check out her Pablo Picasso podcast lesson below! In it, she goes over Picasso's life and different stages of art. My kiddos truly enjoyed learning about his blue period, rose period, and cubism.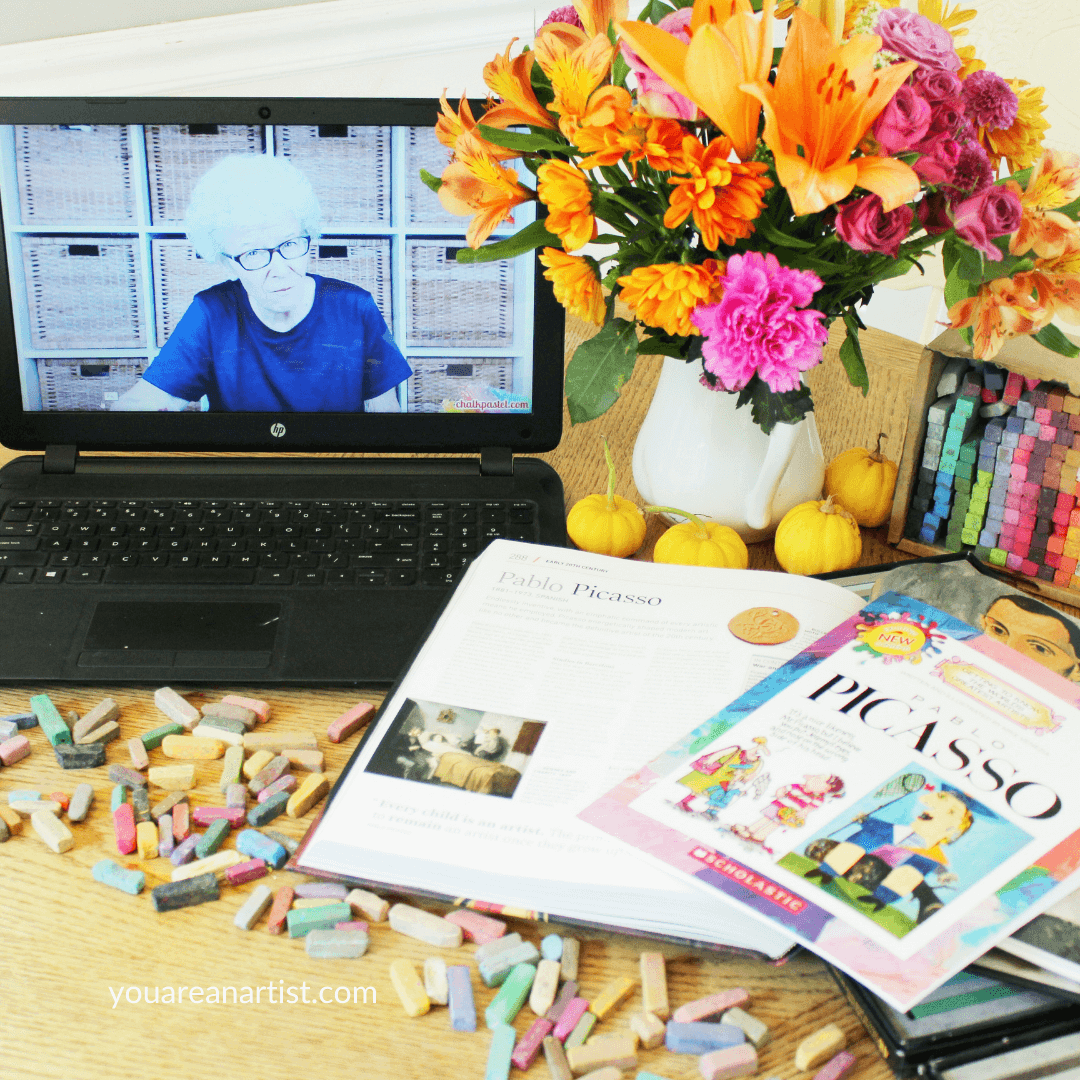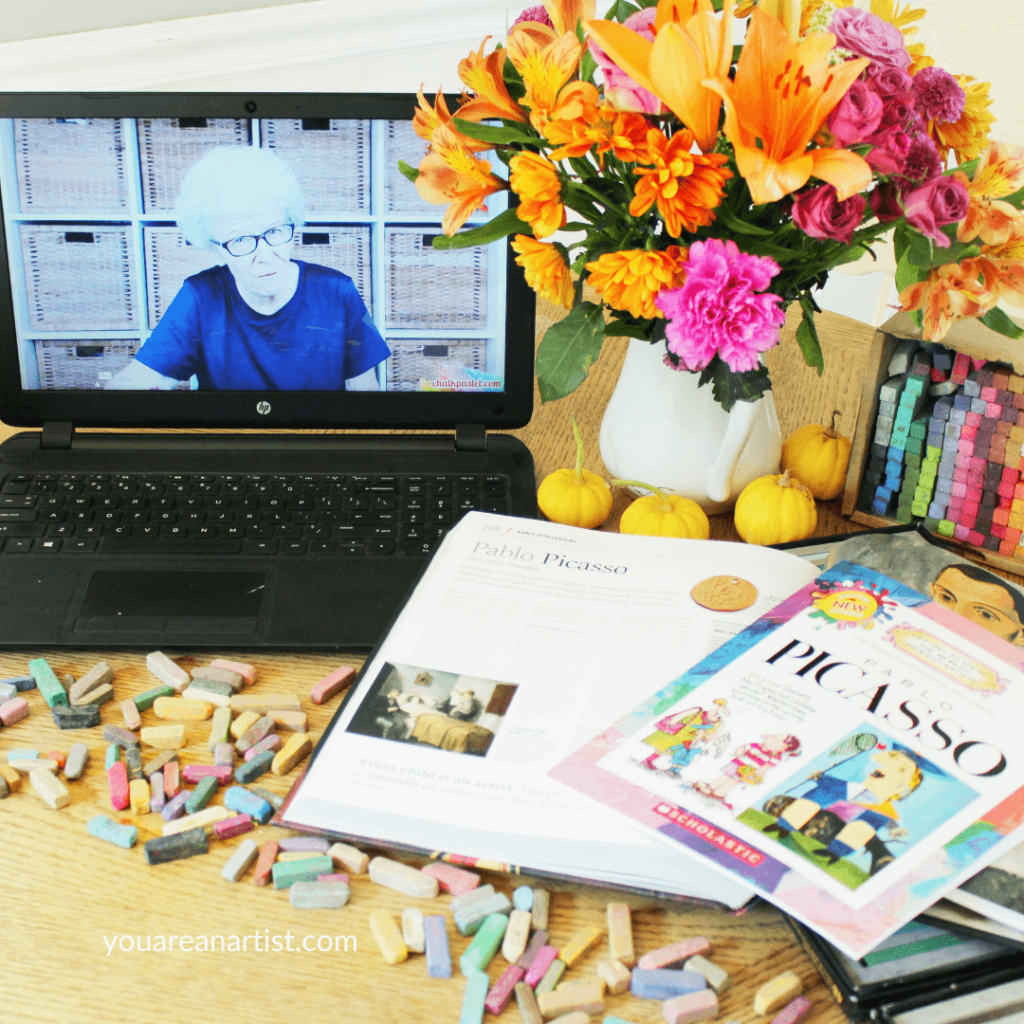 An Overview of Our Pablo Picasso Lesson – Nana's From My Back Porch Podcast
1:44 Collage
2:39 Picasso's Childlike View of Art
3:24 Periods of Picasso's Art
4:26 Cubism
6:24 Plastic Arts
Listen on YouTube, here:
Additional Resources For Studying Famous Artists In Your Homeschool
"I paint objects as I think them, not as I see them."

Pablo Picasso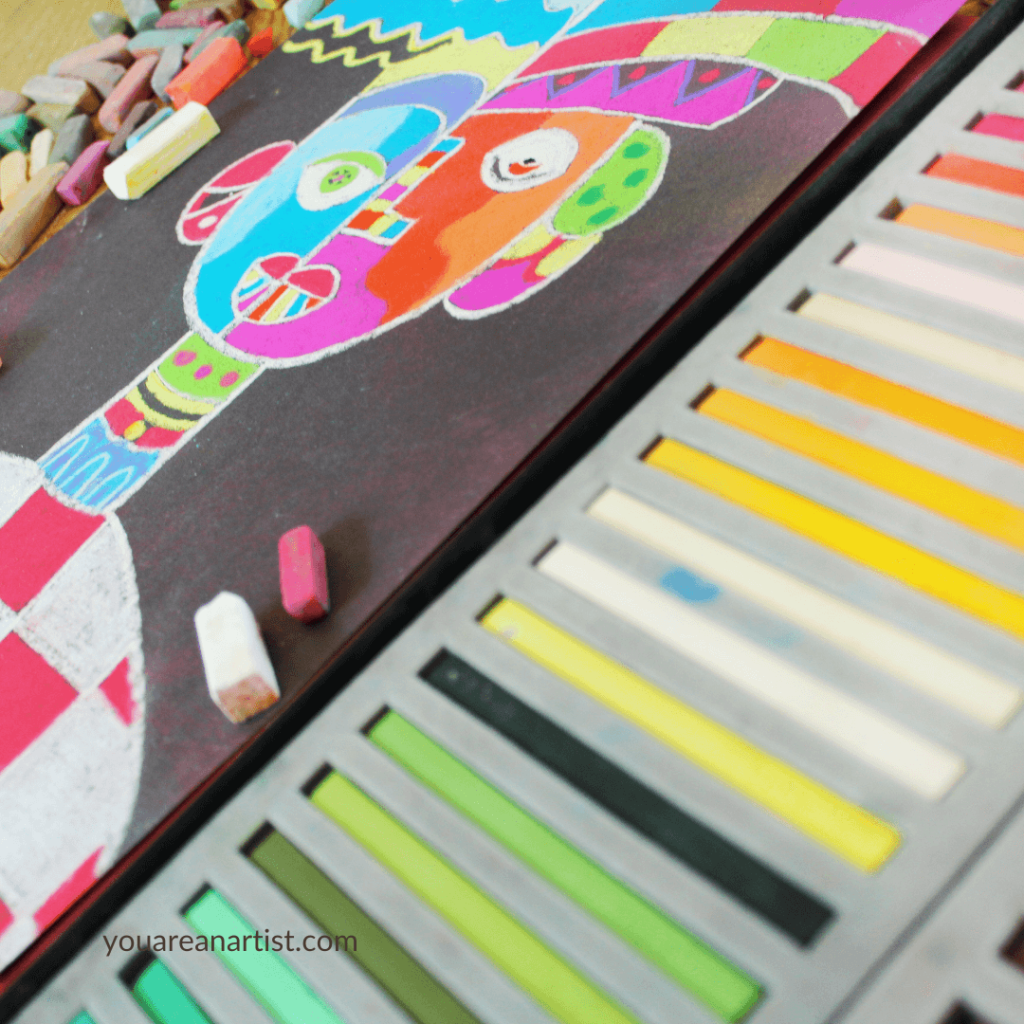 Nana's Pablo Picasso art lesson is a part of the Famous Artists Series. The You ARE An Artist Clubhouse Membership offers 47 famous artists video lessons for your homeschool including:
Vermeer
Michelangelo
da Vinci
Warhol
Monet
Rockwell
Rembrandt
Lichtenstein
Audubon
Beatrix Potter
… and a new one added about once a month!
The Famous Artists series is exclusive to the You ARE an Artist Complete Clubhouse. There is so much to learn about art and art history! You don't want to miss out on all the famous artist goodness.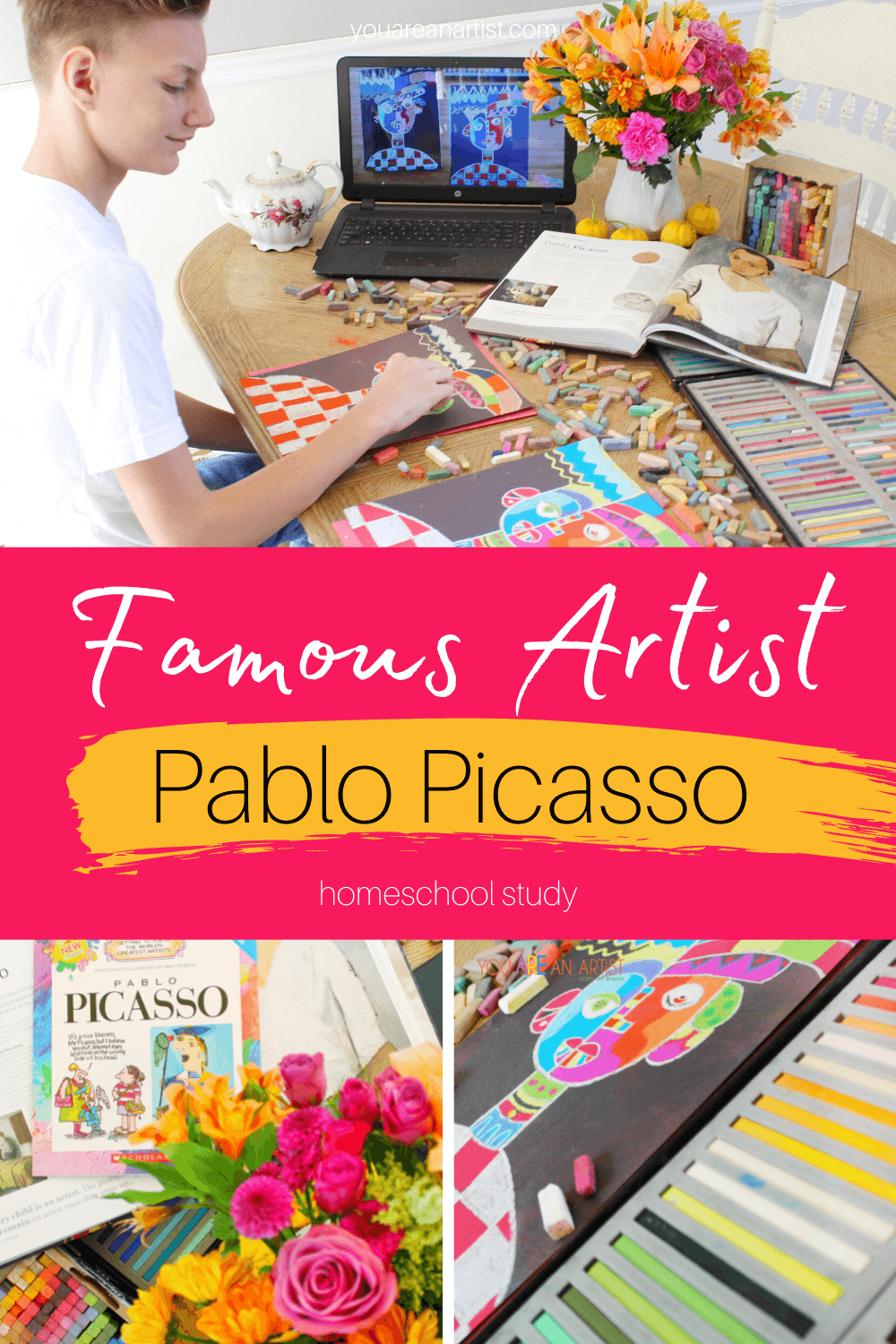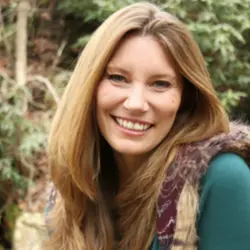 Erin is a writer, blogger, and homeschooler to two intense kids. Her blog is filled with information to help you explore a child led education while making meaningful connections with your children. Discover favorite read alouds, seasonal books, games, art projects, hands-on activities, and learn to just breathe through the ups and downs of life. She loves nature, farm life, good books, knitting, new pens, and hot coffee. Erin is a contributing writer for Weird Unsocialized Homeschoolers. Her work has also been featured on Simple Homeschool and Book Shark.