How would you like to visit with famous artist Norman Rockwell, known as "America's Artist" while he paints one of his most iconic scenes from the "Four Freedoms" series: Freedom from Want! Yep, you will sit at a festive Thanksgiving table, set with the best china, the best dinner guests and have a happy time? Come on, that turkey leg looks like it is all yours!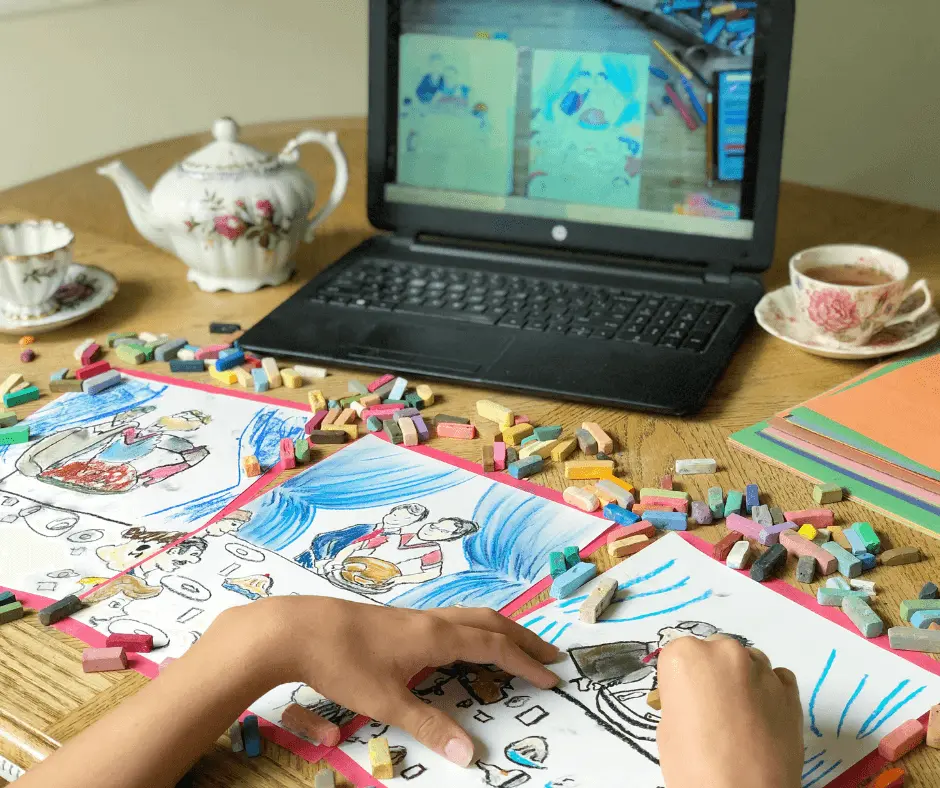 Famous Artist Norman Rockwell Show Notes
You might also like: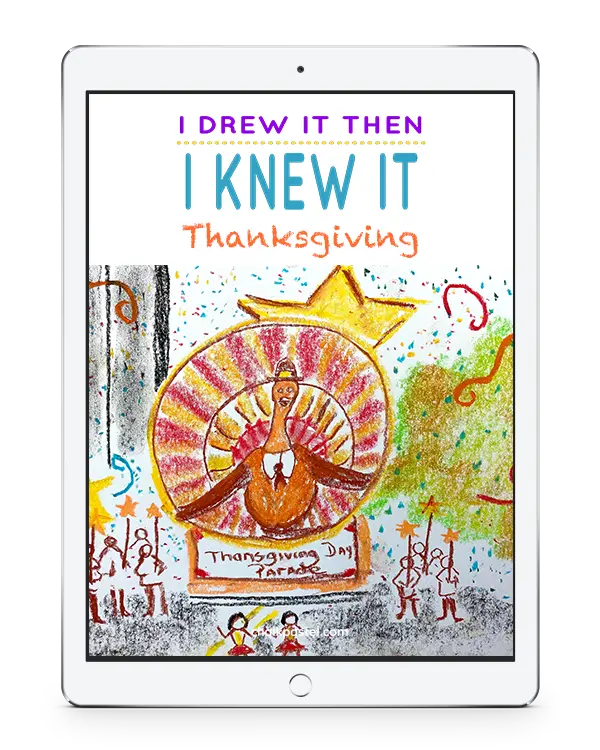 Listen to Nana's Normal Rockwell Podcast on YouTube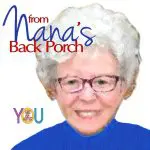 Nana is passionate about helping you realize you ARE an artist! Not only an artist with chalk pastels but with homeschooling, creative spaces, favorite family recipes and more. Nana also enjoys chatting – especially about art. If you have followed along with any of her You ARE an Artist video art lessons, you know that. She also enjoys sharing photos and thoughts on topics while she is being creative in her studio space on her back porch. That is where she will be chatting with you – from her back porch. It's Nana's You ARE an Artist Podcast!
-Special thanks to Erin Vincent and her artists for the beautiful photos. Visit her at Nourishing My Scholar.