These modern history art lessons are perfect for adding a bit of art to your homeschool history studies! These lessons are also excellent for history buffs, young and old.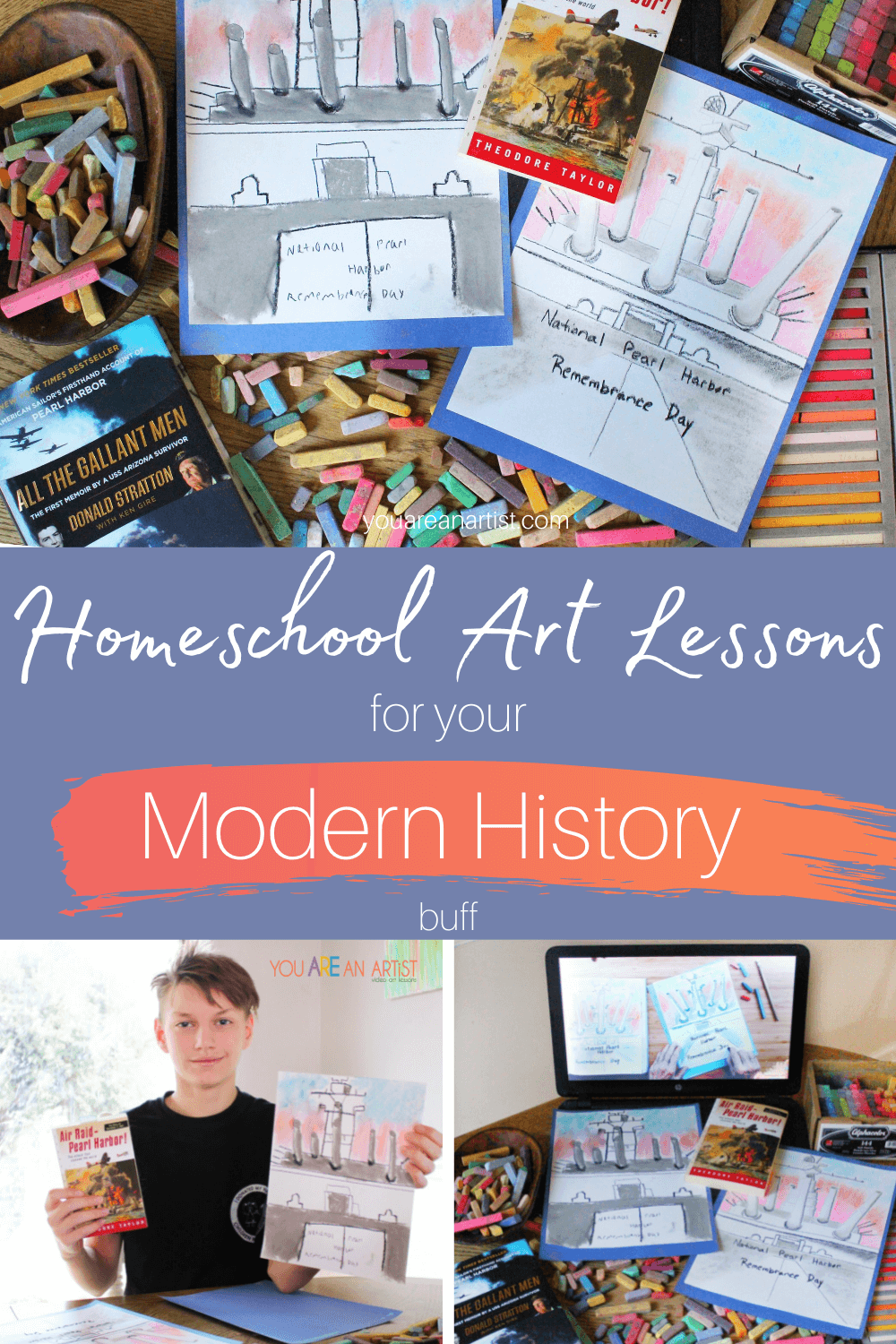 My son has a passion for history. More specifically, he loves learning about World War II and onward. This love affair started a few years ago when he watched a documentary about D-Day. Suddenly, he couldn't get enough. My son read all the World War II books he could find and watched all the documentaries available to him. We've gone to several reenactments, made our own World War II newspaper, and even made period-themed recipes! He has woven in and out of the European theater with an obsession with Great Britain. This year he is studying the Pacific theater more in-depth with various books, Wondrium lectures, and now Nana's Pearl Harbor Remembrance art lesson.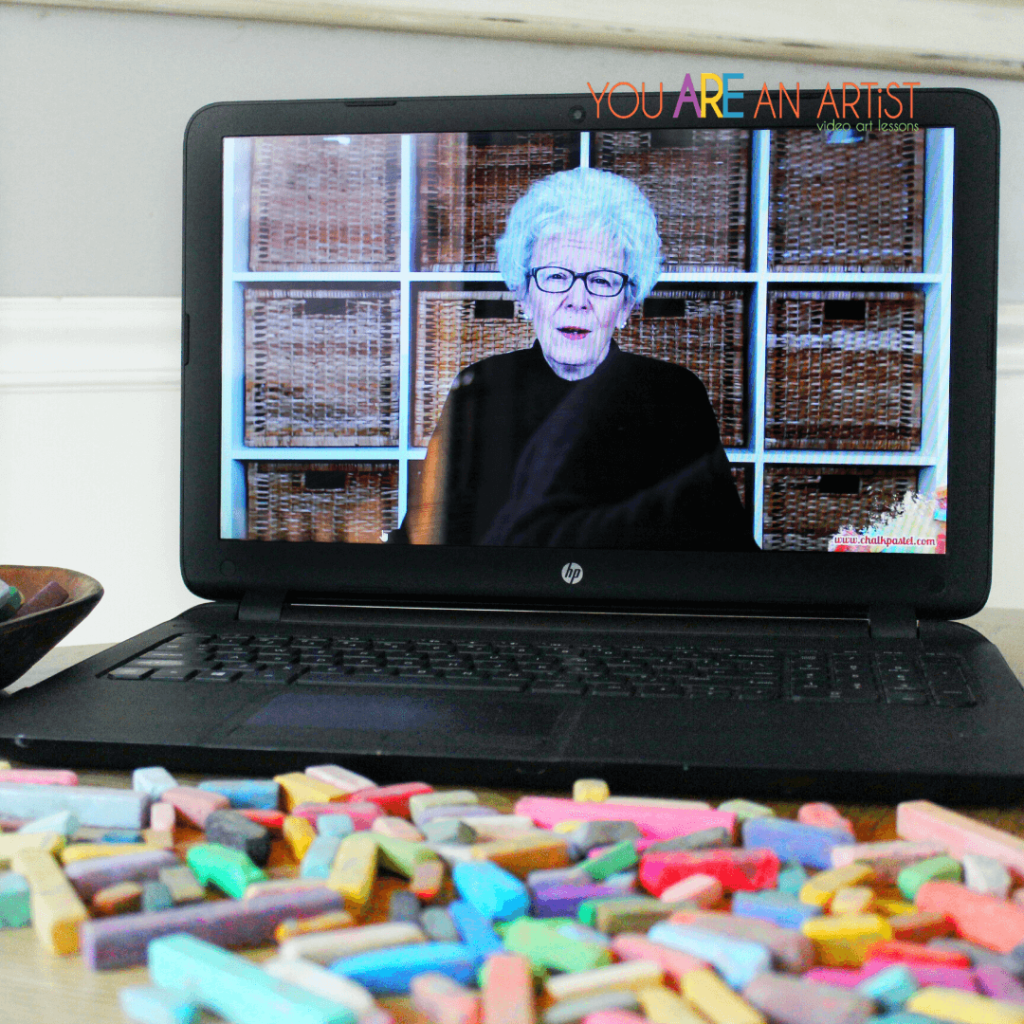 Pearl Harbor Remembrance Day
December 7th is National Pearl Harbor Remembrance Day, and in 2021 we will remember the 80th anniversary of this historic event. In 1941, a surprise attack by Japan on Pearl Harbor resulted in 188 U.S. aircraft destroyed, 2,403 Americans killed, and 1,178 others wounded.
Japan declared war on the United States and the British Empire later that day. The day after the attack, Franklin D. Roosevelt delivered his famous Day in Infamy speech. He also called for a formal declaration of war on Japan. On December 11, Germany and Italy declared war on the United States. Congress then issued a declaration of war against Germany and Italy later that same day. Thus, the United States officially entered World War II.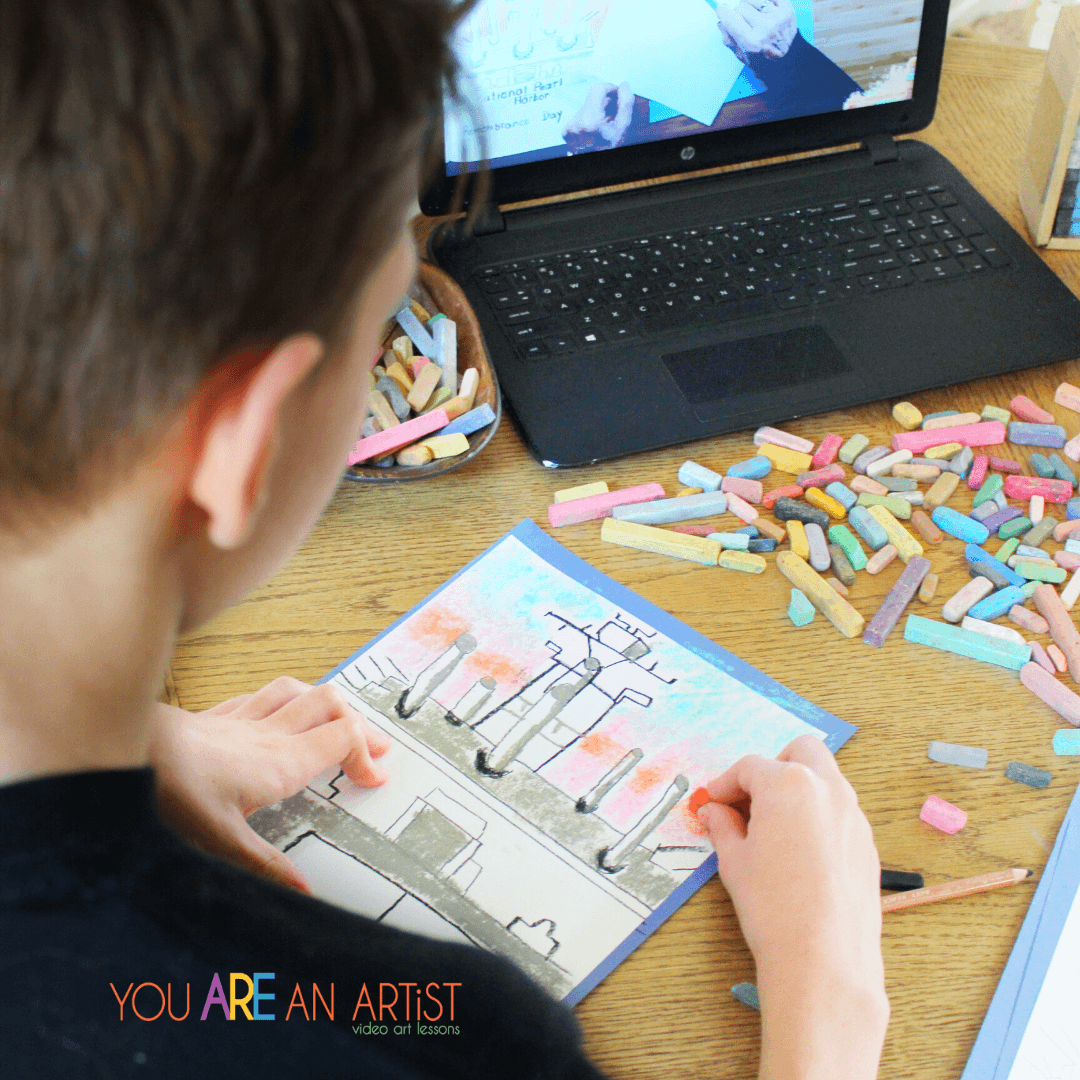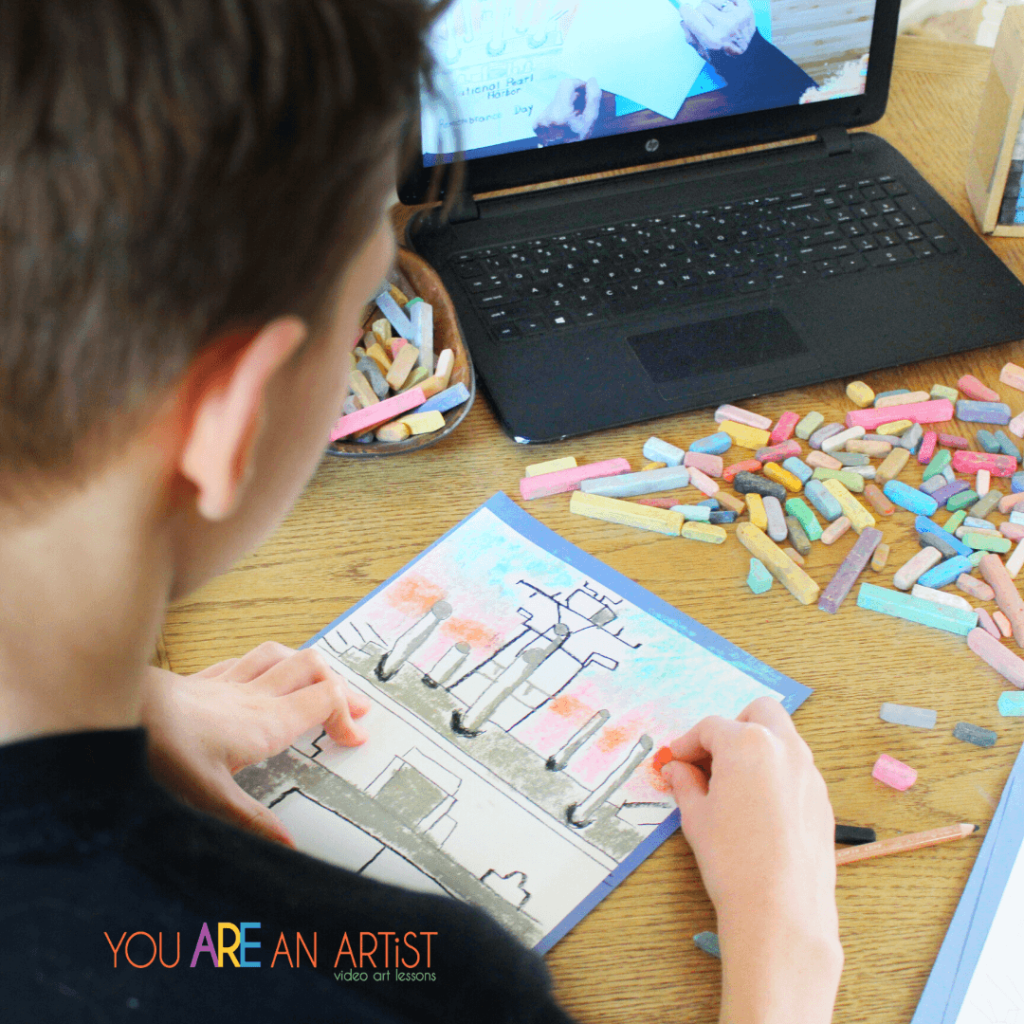 Homeschool Art Lessons for Your Modern History Buff
One of my son's interests regarding Pearl Harbor is the USS Arizona. 1,177 officers and crew members were lost when the USS Arizona exploded and sank during the Pearl Harbor attack.
In November 2019, my son discovered that one of the survivors of the USS Arizona was still alive AND had written a memoir about his experience.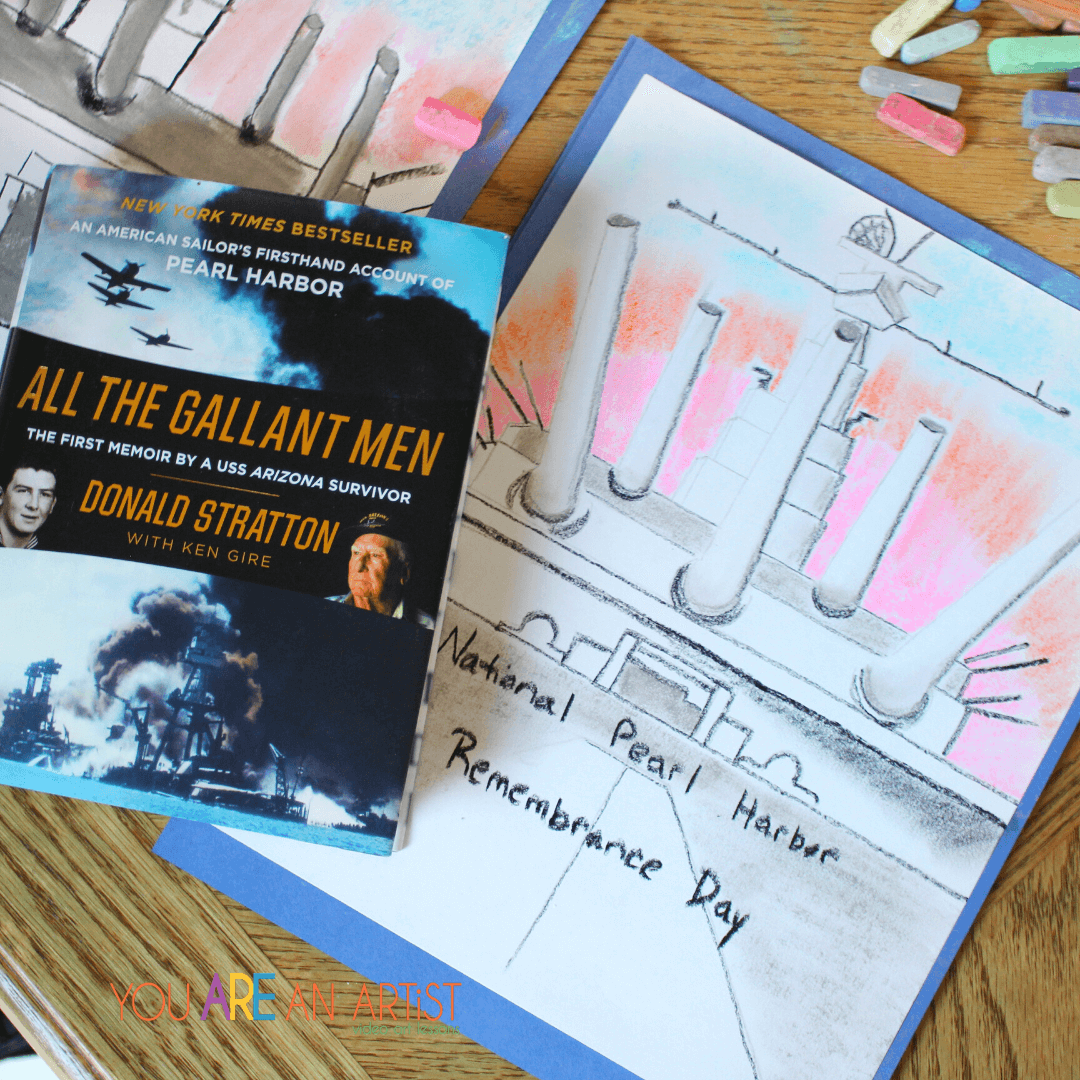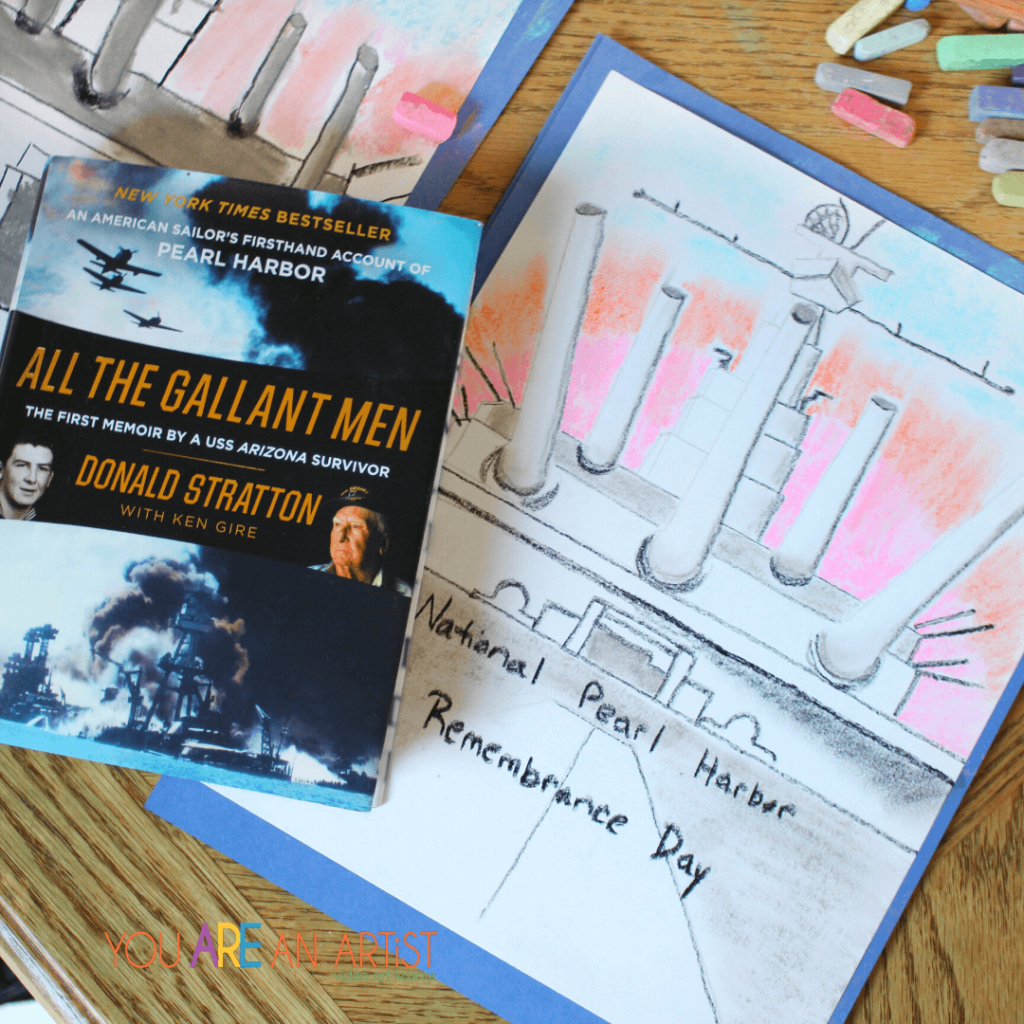 My son immediately ordered the book, and when it came in, he proceeded to mail it to Mr. Donald Stratton, asking for his autograph and providing postage to send the book back. Mr. Donald Stratton obliged and signed my son's copy of his book.
Shortly afterward, Mr. Stratton passed away. This book is now a most treasured possession of my son.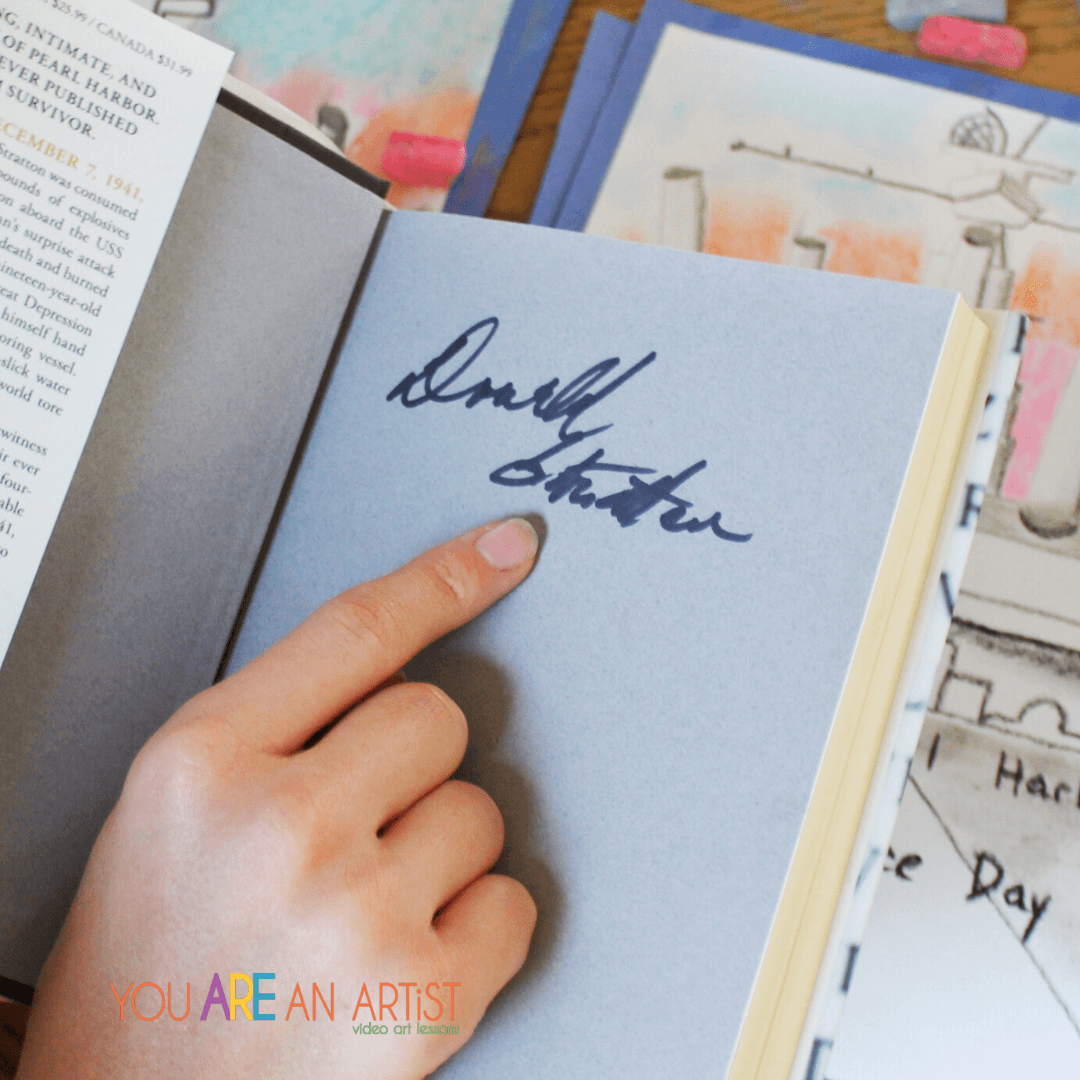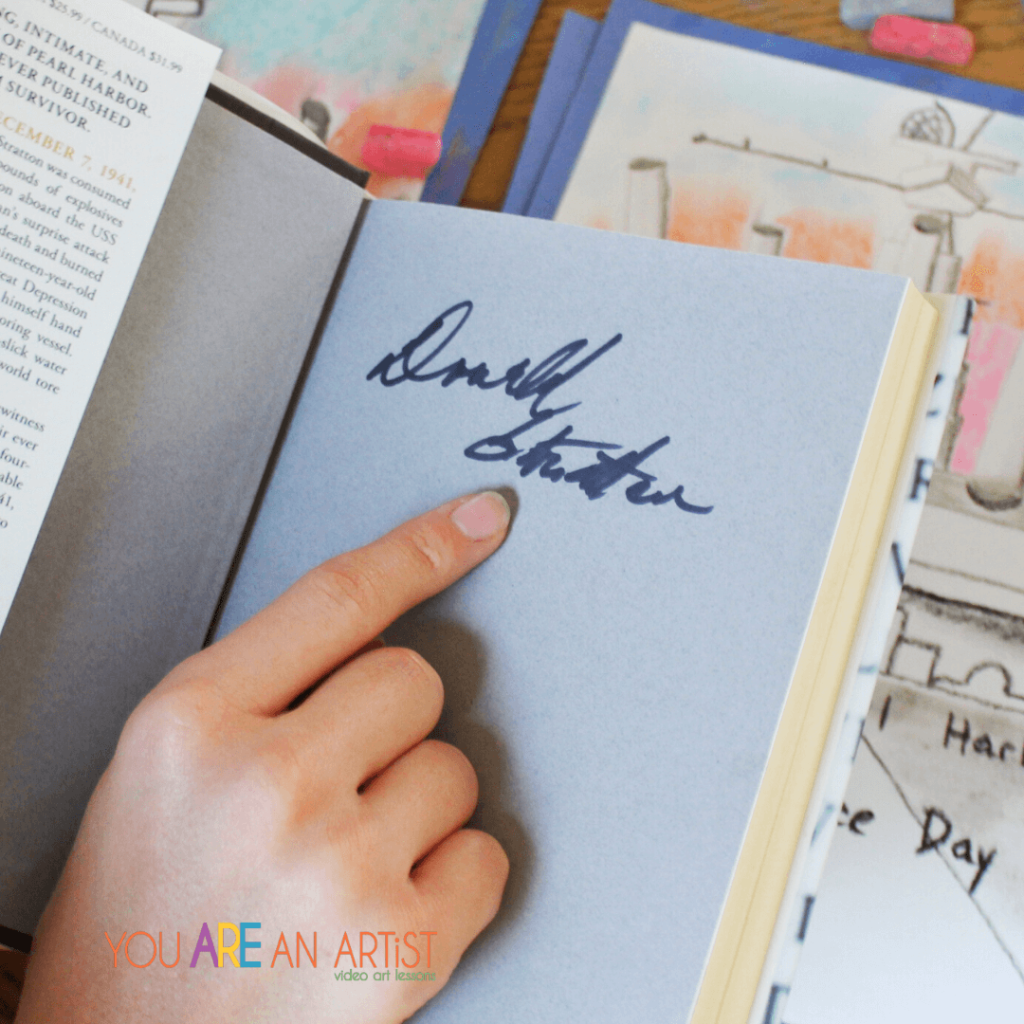 Modern History with the You ARE An Artist Clubhouse Membership
Did you know your modern history buff will have access to 700+ chalk pastel lessons including Nana's modern history course with the You ARE An Artist Complete Clubhouse Membership!
Queen Victoria's Empire
Theodore Roosevelt
War Helmets
Broadcasting
Martin Luther King, Jr.
Space Exploration
Women's Suffrage
Medical Advancements
Modern Literature
You'll also have exclusive access to these art lessons:
Queen Elizabeth II
Winston Churchill
Big Ben and other World + American Landmarks
Presidents series
Famous Artists and Composers continuing series
Literature continuing series
Maps continuing series
Plus so much more!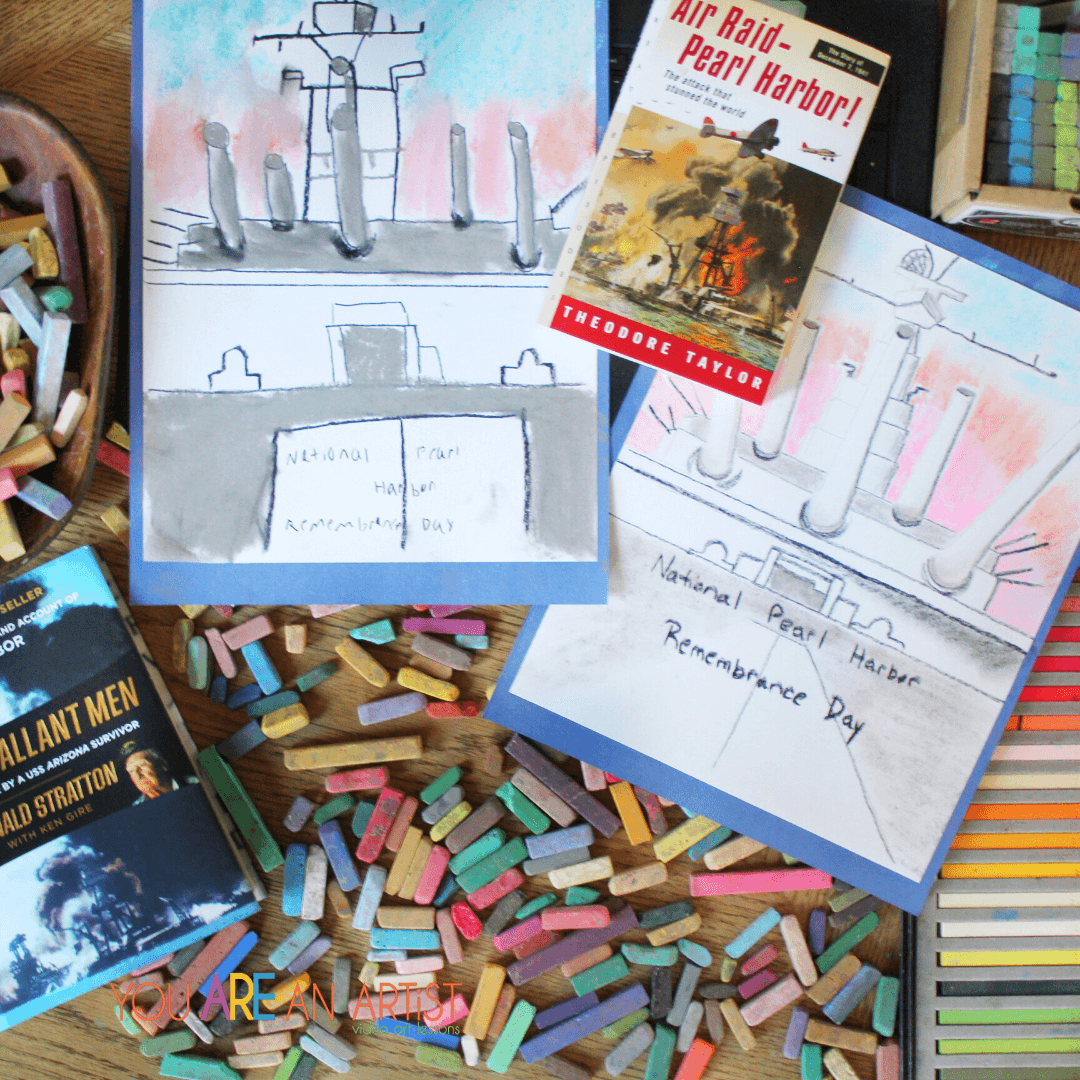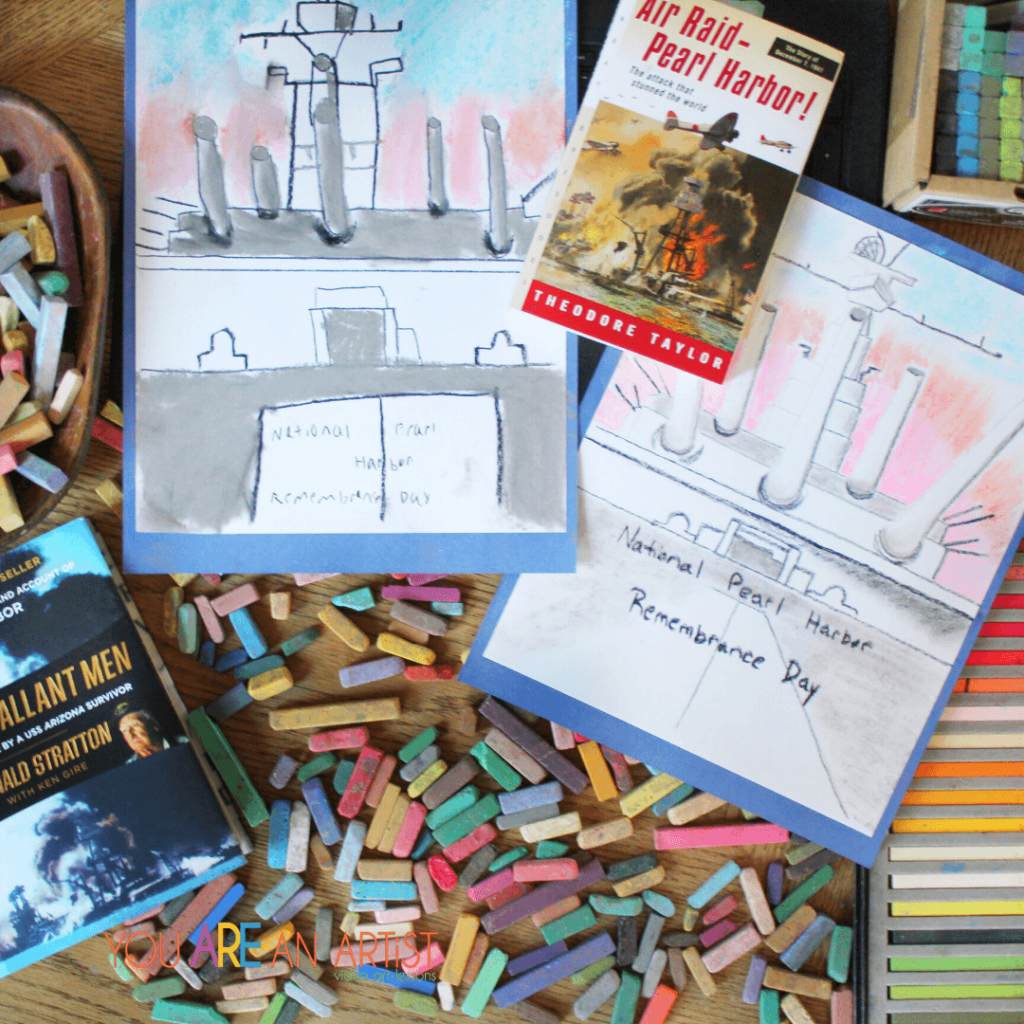 Hands-on Modern History Lessons for Kids
Along with your favorite history books and documentaries you can now add in the hands-on resources of Nana's art courses. While studying World War II we have enjoyed these corresponding history art lessons:
Winston Churchill (Modern History)
British Isles (Map)
WWII helmet (Modern History)
Franklin D. Roosevelt (Presidents)
Japan (Map)
Pearl Harbor Remembrance (Modern History)
These lessons have made my history buff extremely happy. Isn't it wonderful how we were able to pull from Nana's different courses to create art lessons to fit my son's interests? That's just one of the reasons I adore our You ARE An Artist Complete Clubhouse membership. I can cater to my children's interests in colorful and fun ways that won't soon be forgotten.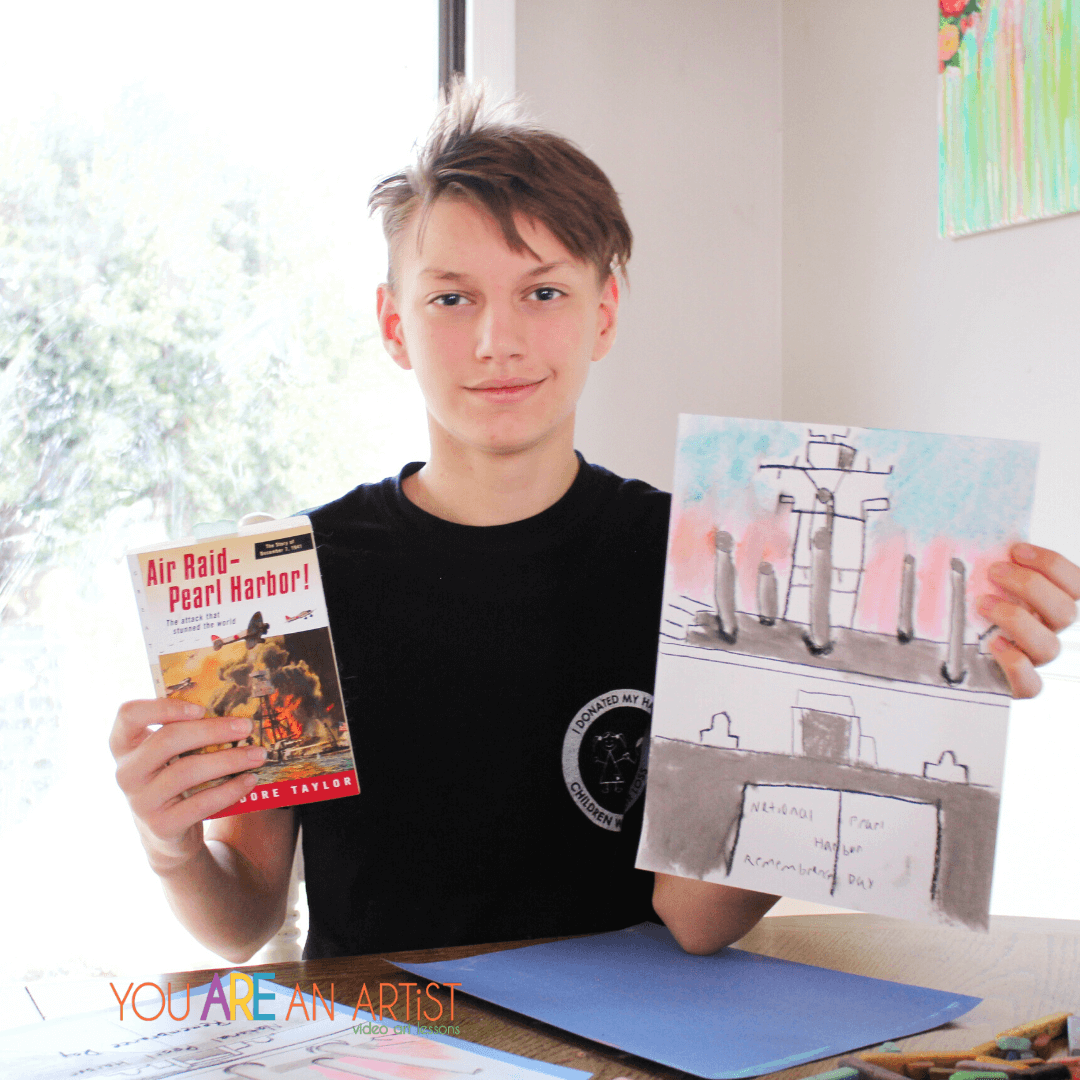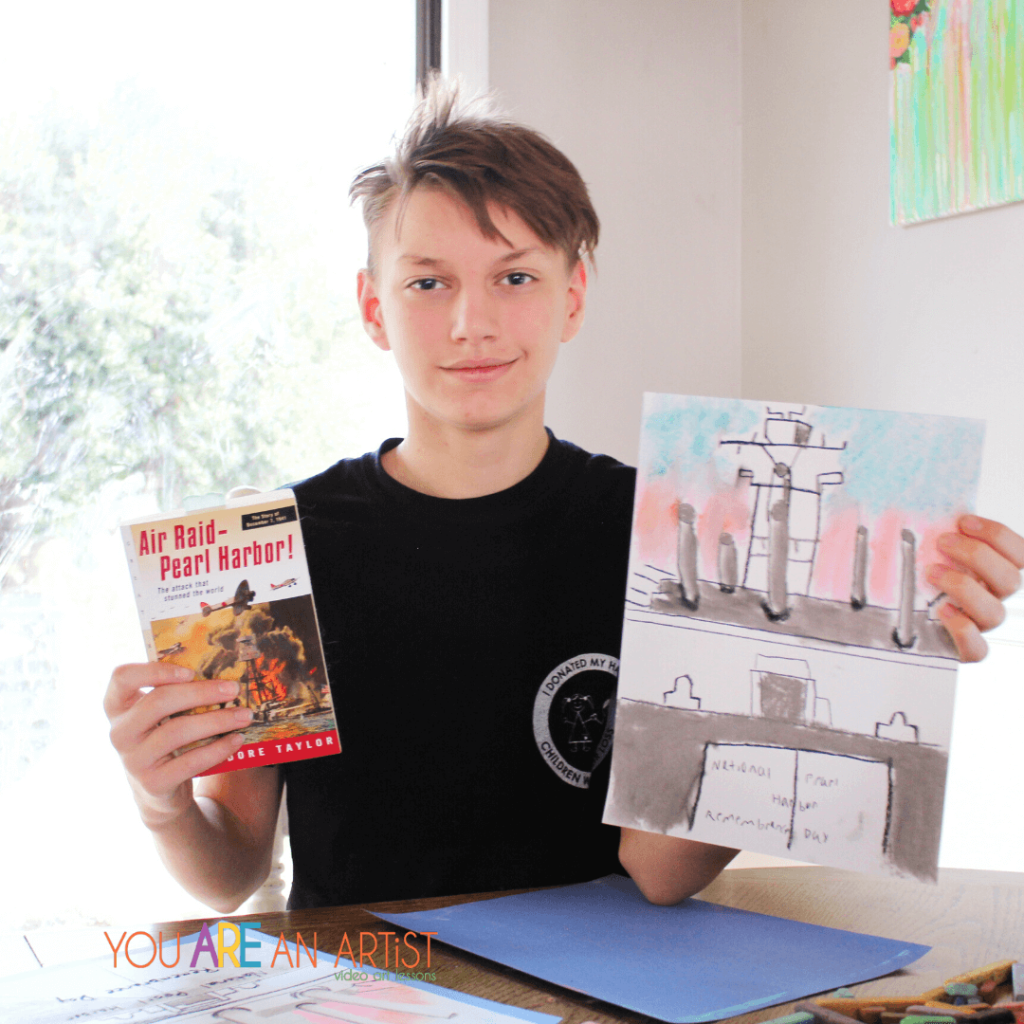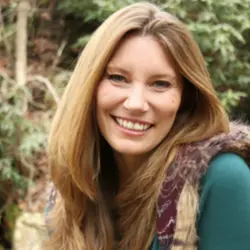 Erin is a writer, blogger, and homeschooler to two intense kids. Her blog is filled with information to help you explore a child led education while making meaningful connections with your children. Discover favorite read alouds, seasonal books, games, art projects, hands-on activities, and learn to just breathe through the ups and downs of life. She loves nature, farm life, good books, knitting, new pens, and hot coffee. Erin is a contributing writer for Weird Unsocialized Homeschoolers. Her work has also been featured on Simple Homeschool and Book Shark.