Nana's human heart activity for kids is a great hands-on homeschool science experience that highlights art, writing, diagramming, plus an exposure to brand new vocabulary. It's a combination of multiple subjects all in one spot!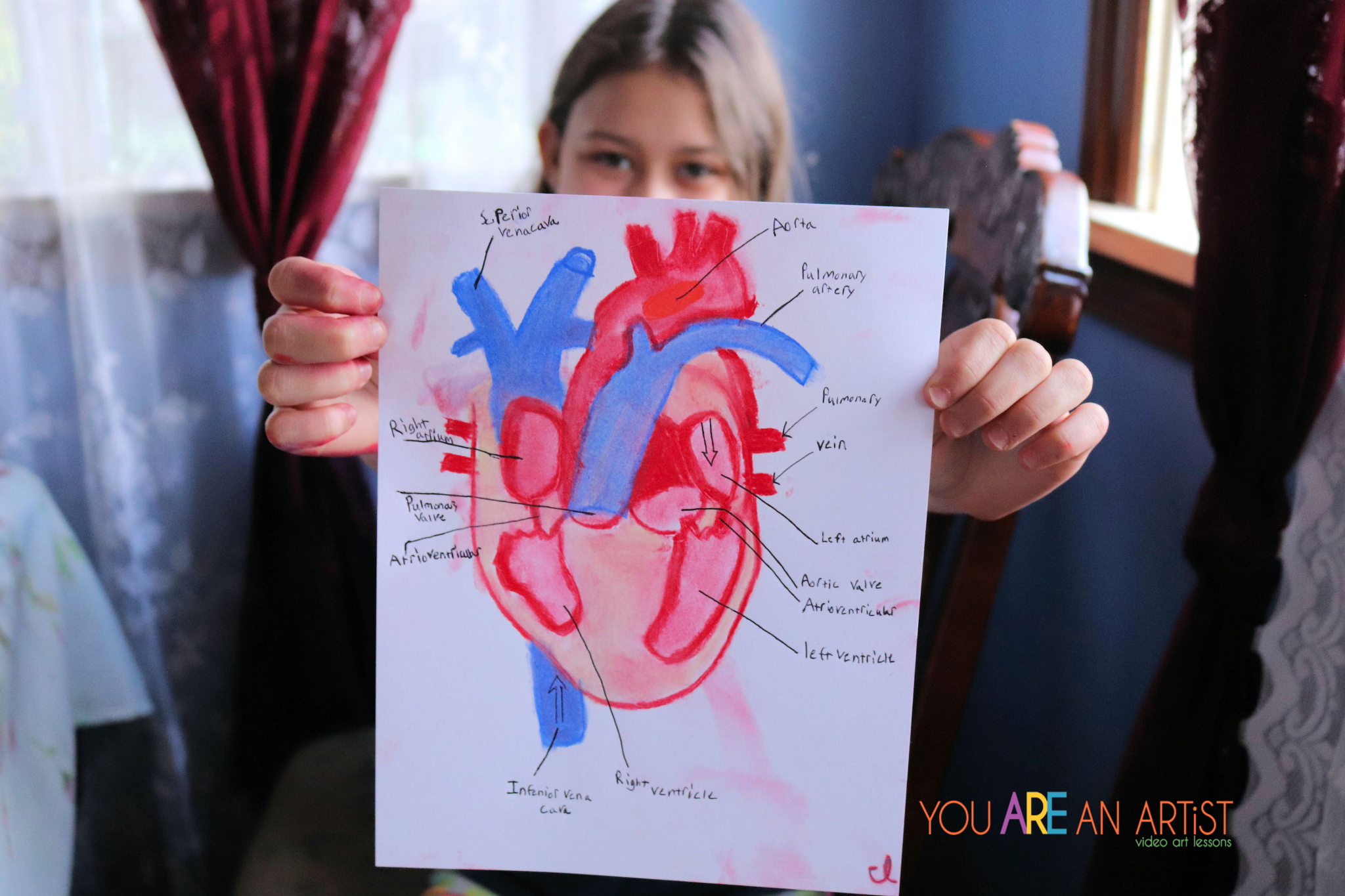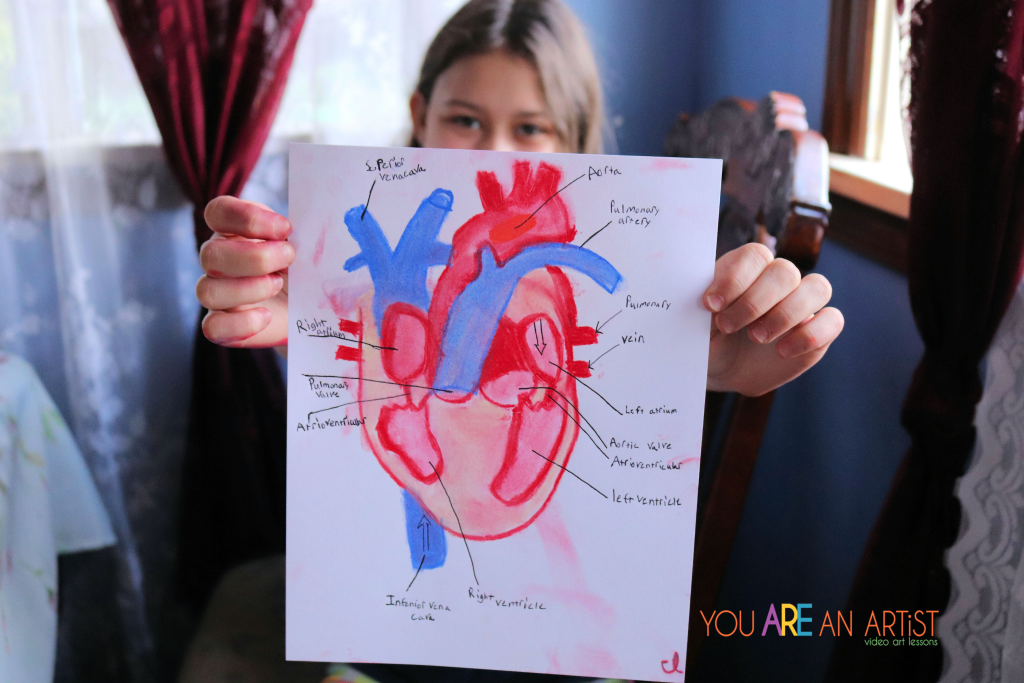 "Where science does not teach a child to wonder and admire it has perhaps no educative value."

Charlotte Mason, Philosophy of Education, p. 224
The Value Of Hands-On Science In Your Homeschool
Science is multi-faceted. It manifests itself in multiple ways and is captivating. Have you ever watched a child carefully observe living science? Every day, the natural world sends delightful invitations, asking one to unwrap all the tiny miracles it offers. At tender ages, before a budding learner carries the ability to read or write, their senses allow them to appreciate the wonders set before them. A child's curiosity ignites as a spider's web catches tiny droplets of rain, mirroring an array of fresh morning dew.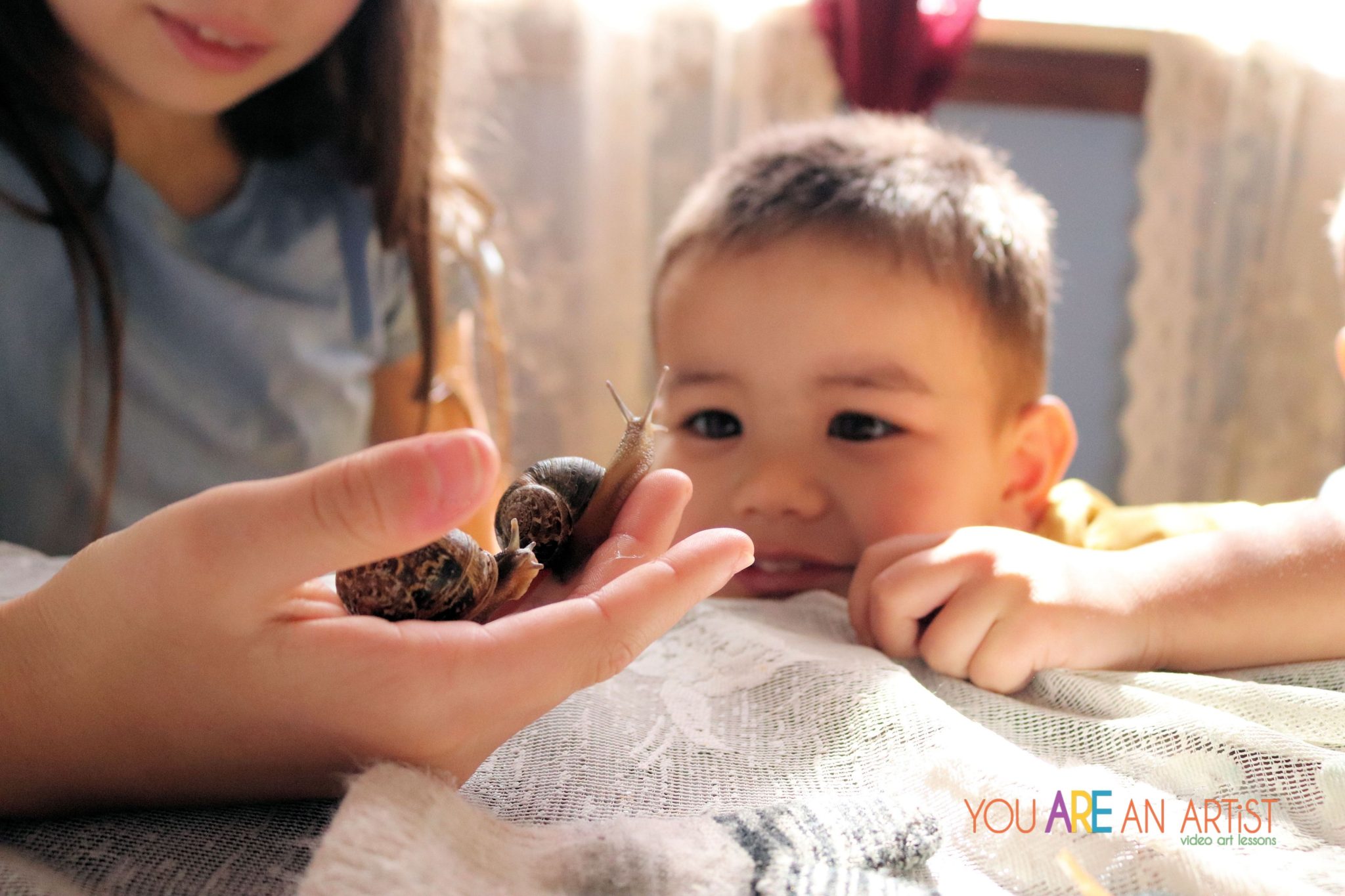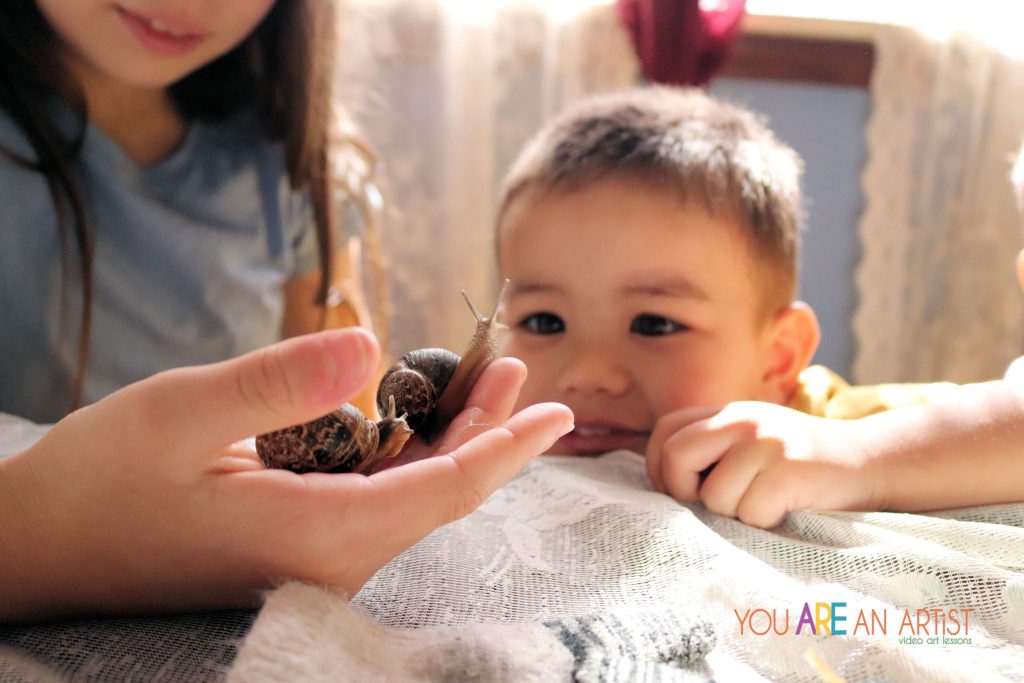 Their thoughts awaken as tentacles shyly emerge, uncovering the secrets of what lies inside their delicate shell. Learning sparks as a butterfly emerges from its chrysalis, spreading its newborn wings for the very first time.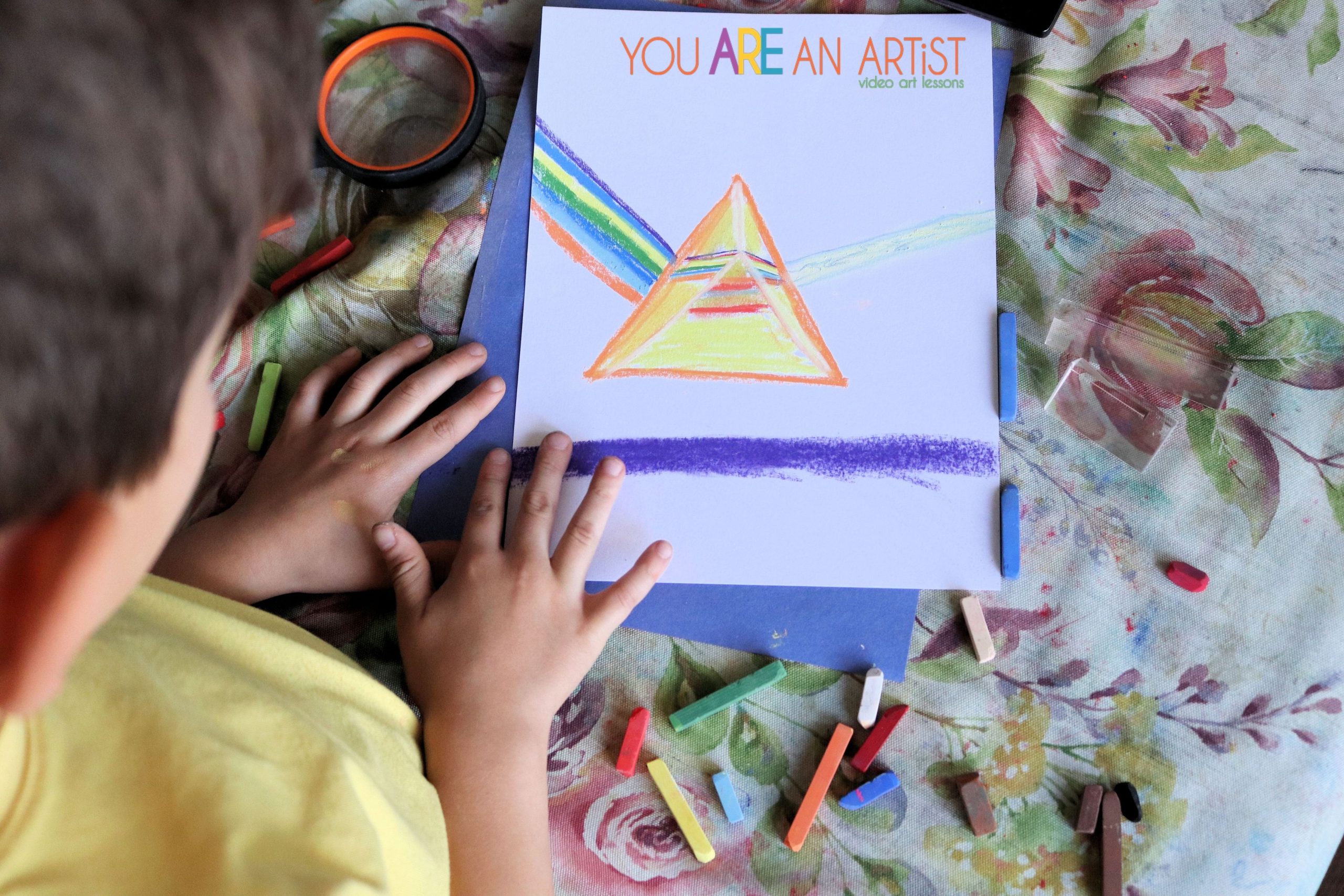 A brainstorm (as my son calls it) happens when an experiment calls for creating clouds or discovering the wavelengths of light.
Implementing hands-on homeschool science cultivates the thirst to learn and encourages critical thinking skills. With careful nurturing, a child is able to carry these special learning experiences with them as they grow. Simply put, science fosters life-long learning and is interdisciplinary in nature.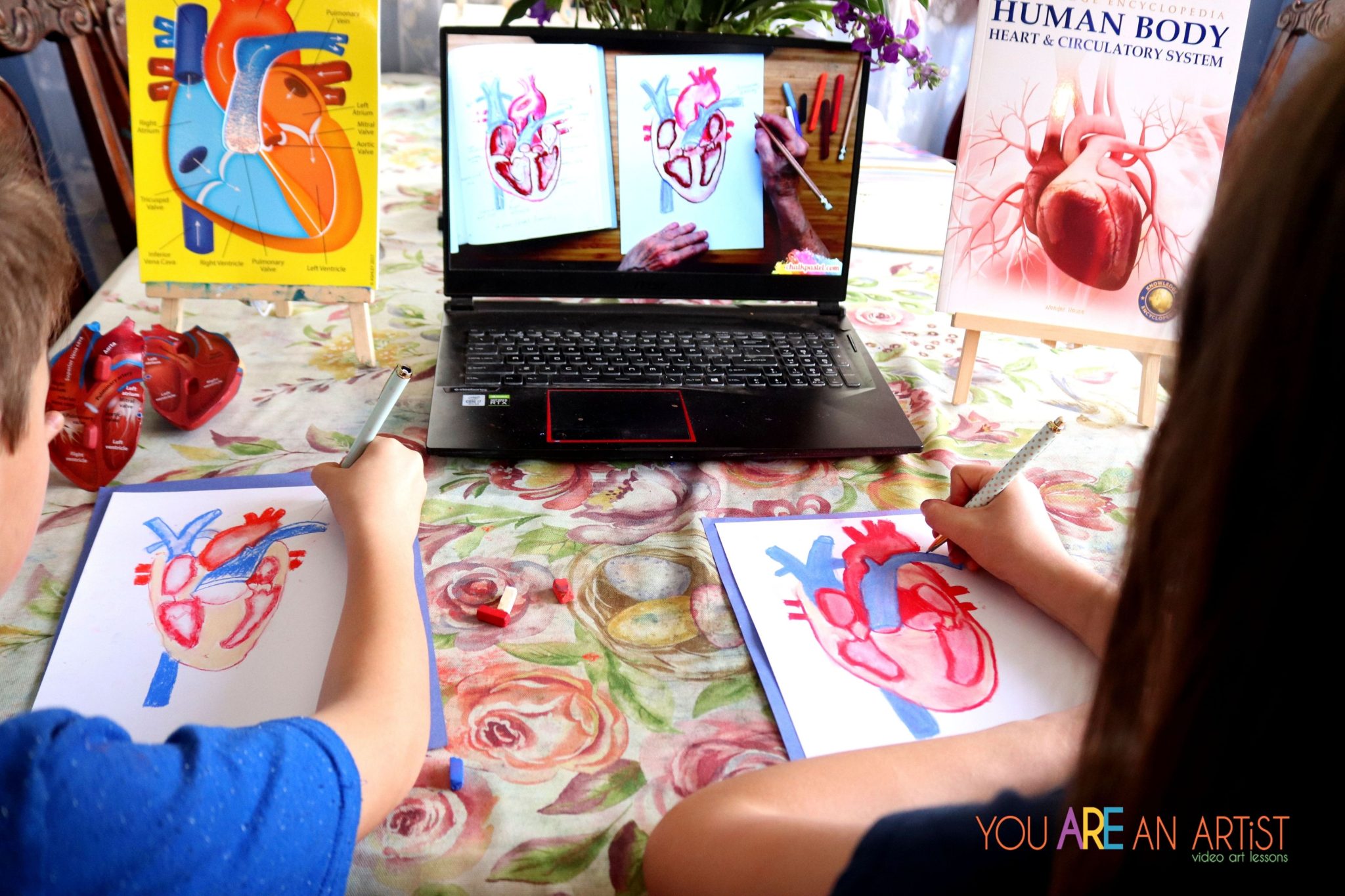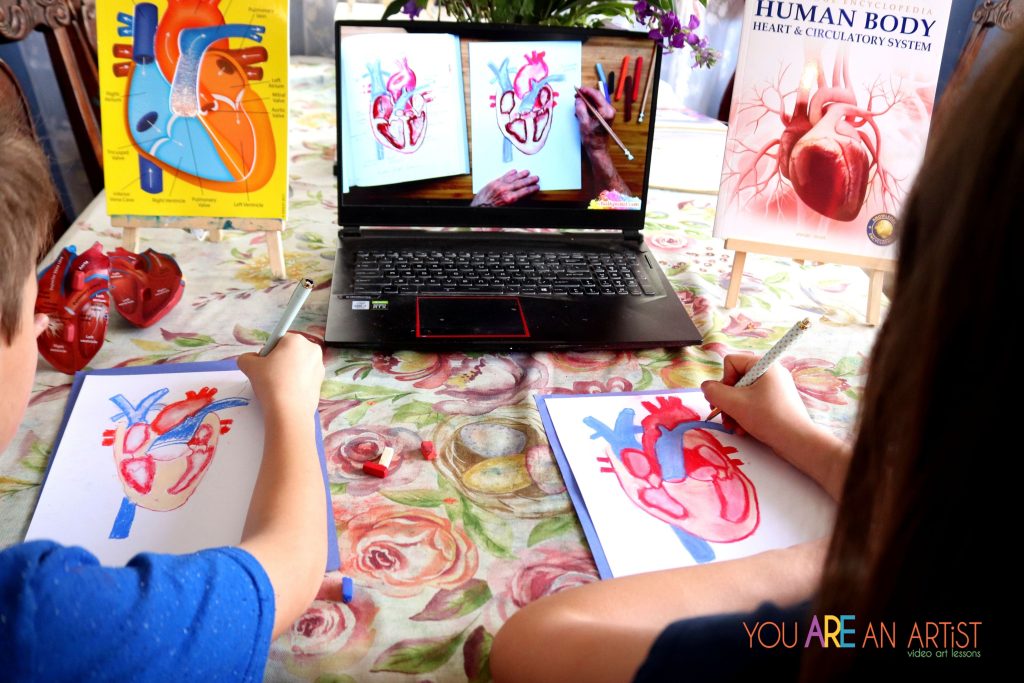 Human Heart Activity For Kids
Let's step into four important chambers to uncover one of Nana's newest interdisciplinary science lessons! This one will surely get your blood pumping. At the heart of this study is a beautiful presentation of one of the most vital organs of the human body.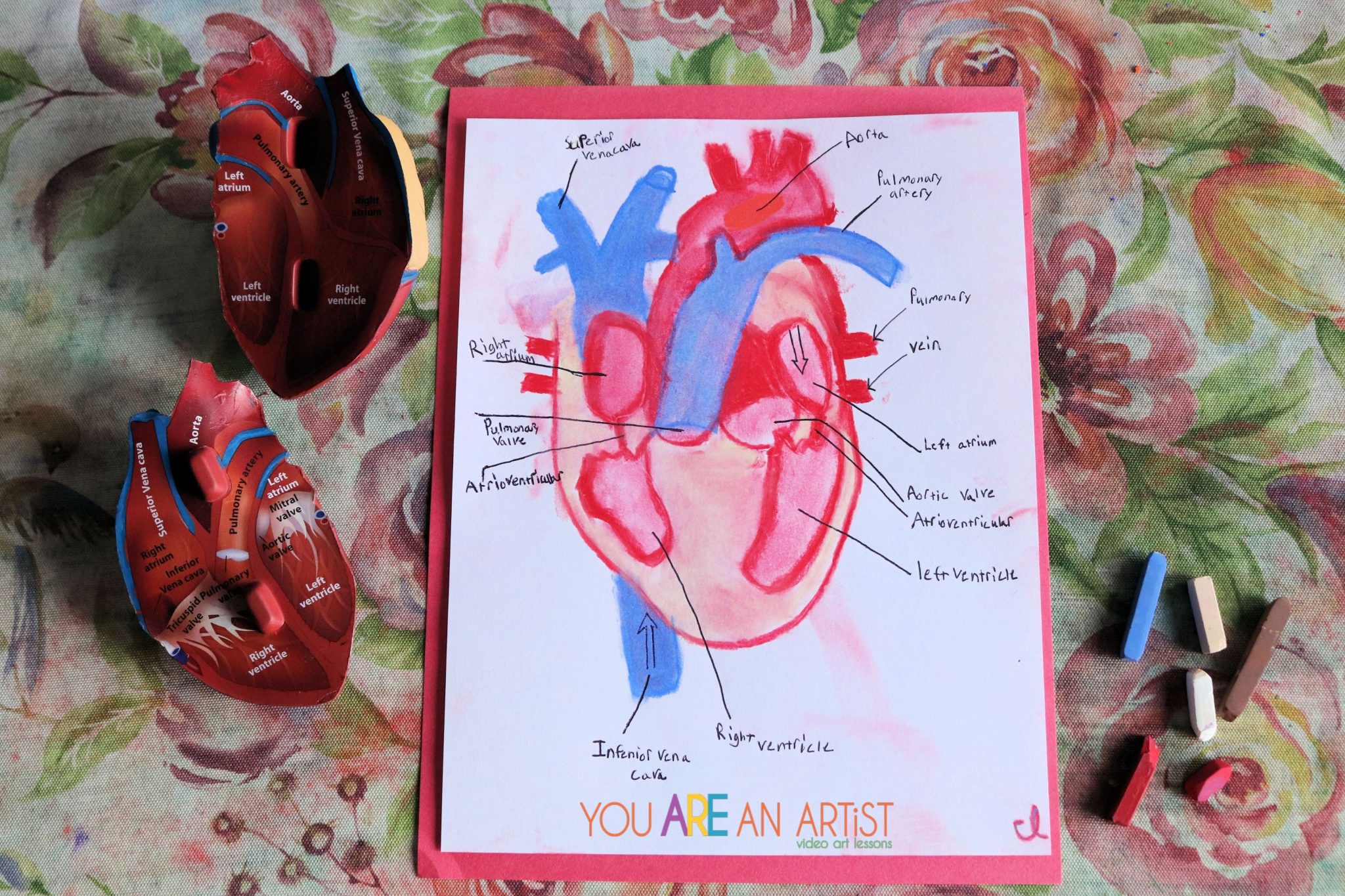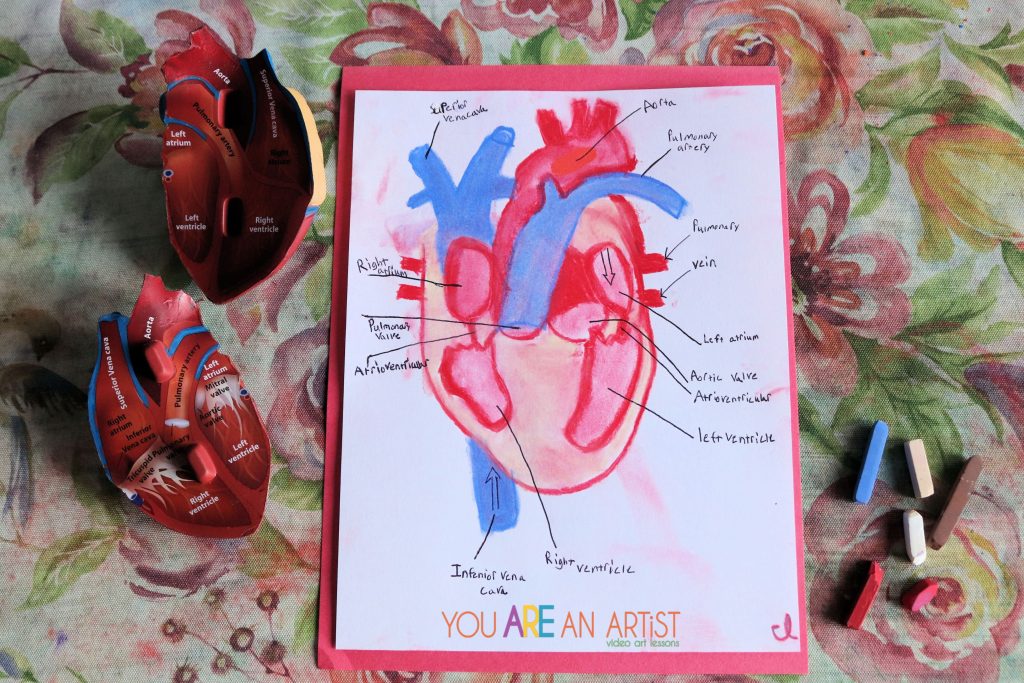 Nana's human heart anatomy highlights science, art, writing, diagramming, and an exposure to brand new vocabulary; a combination of multiple subjects all in one spot!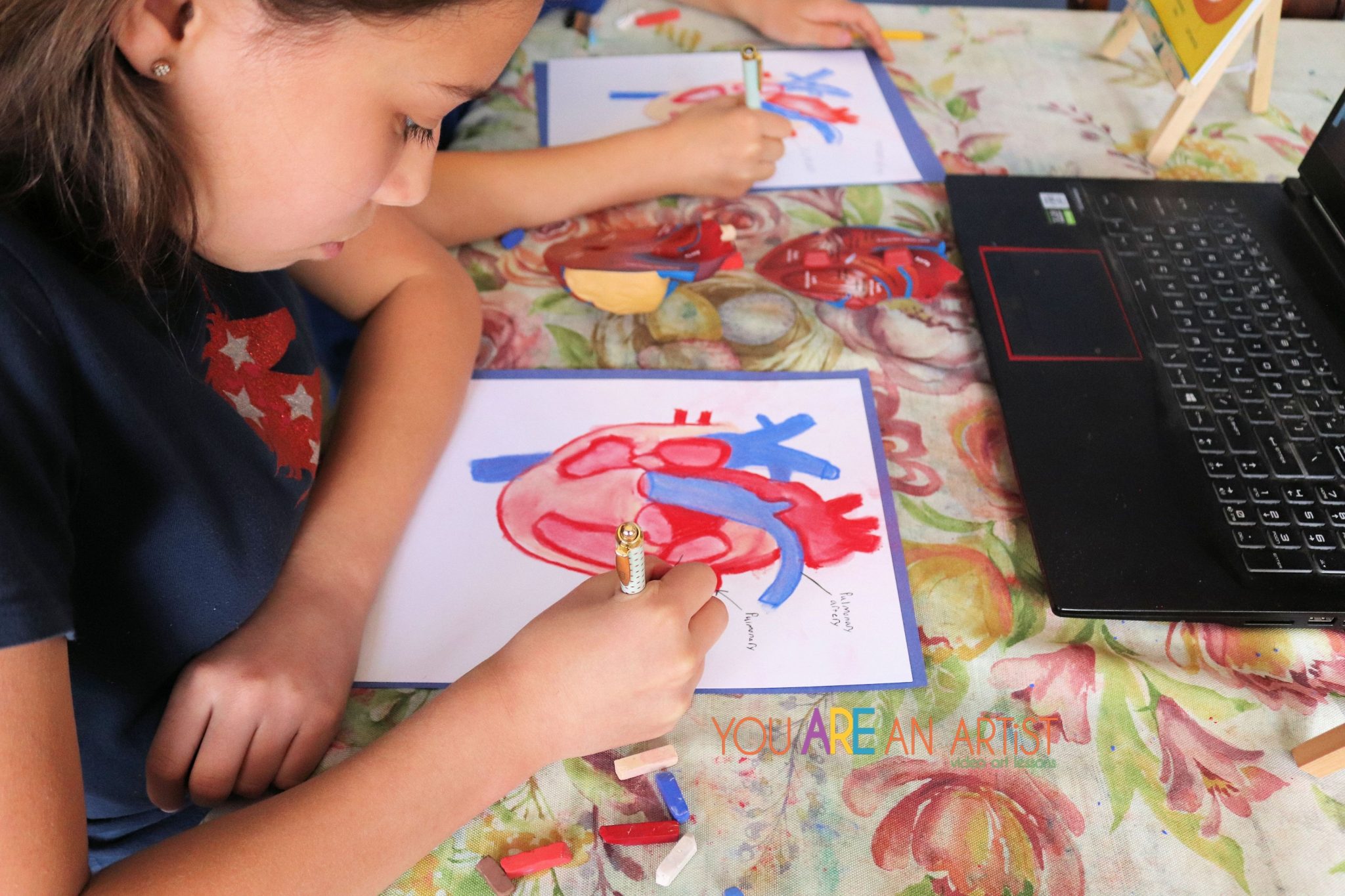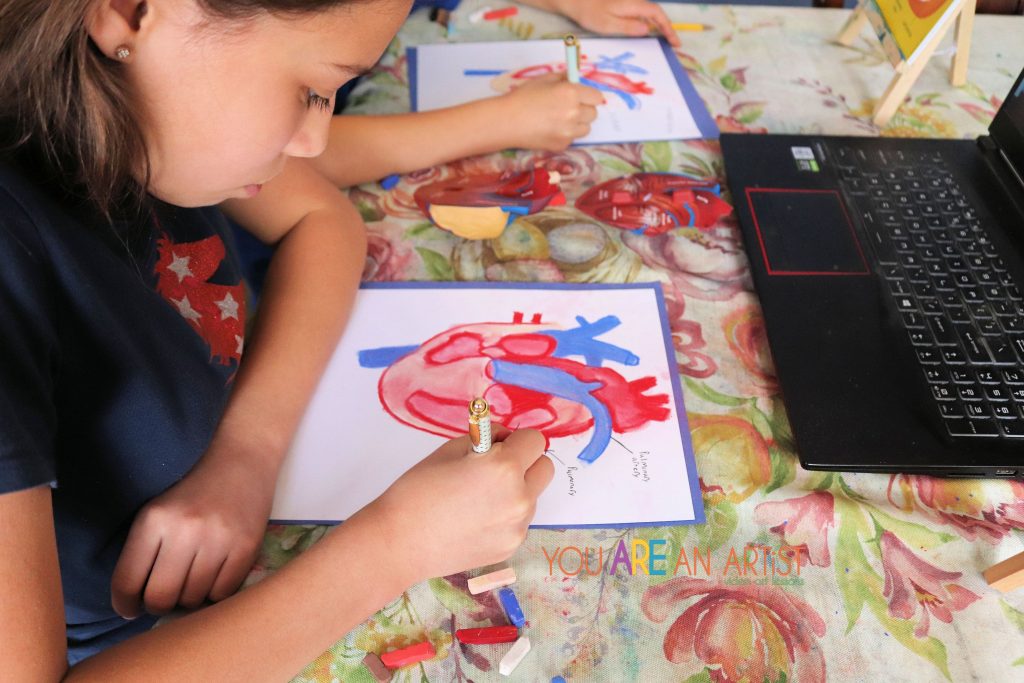 This wonderful homeschool art lesson in intriguing to young anatomists and is an engaging way to capture the heart of the human body.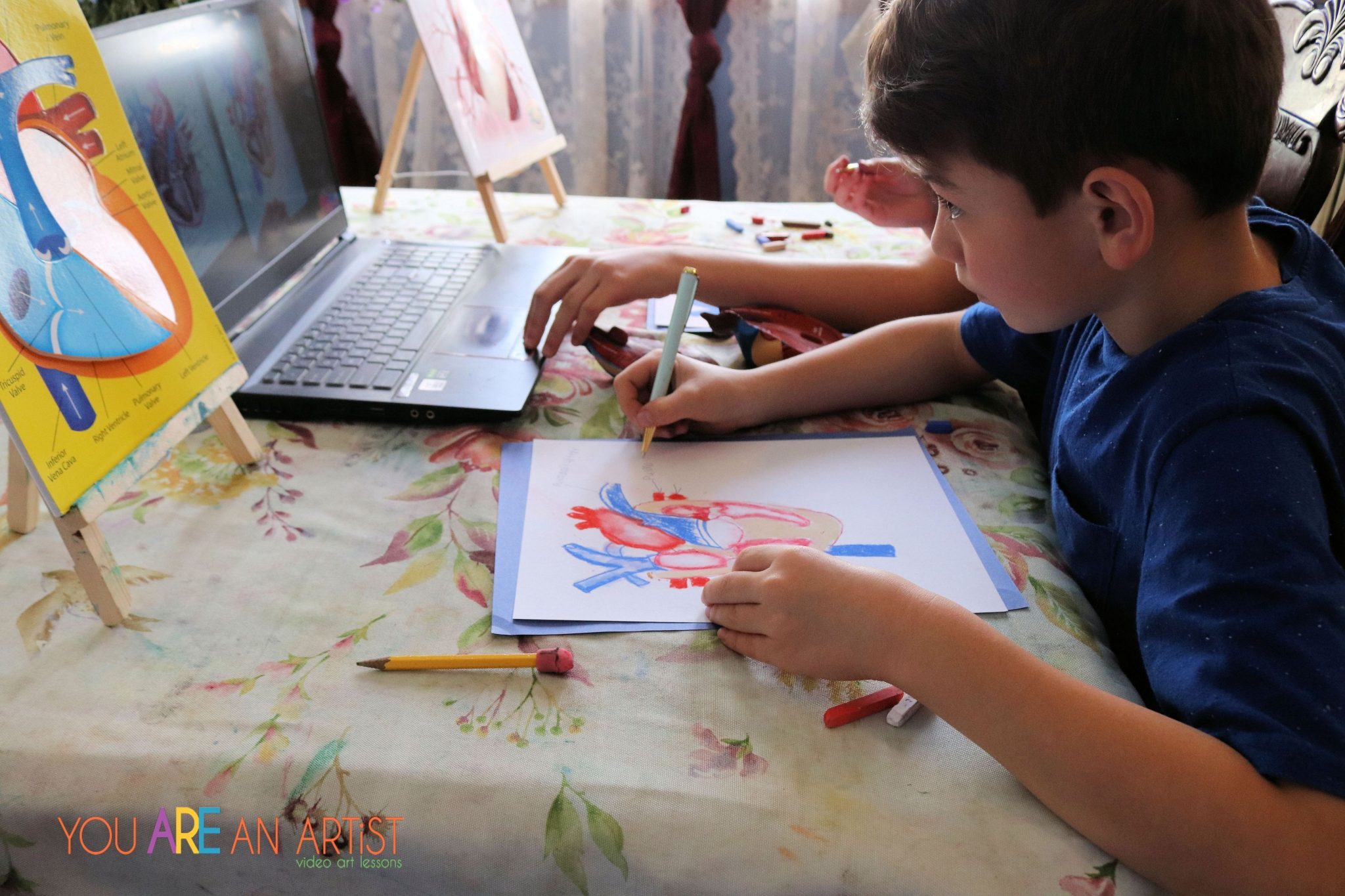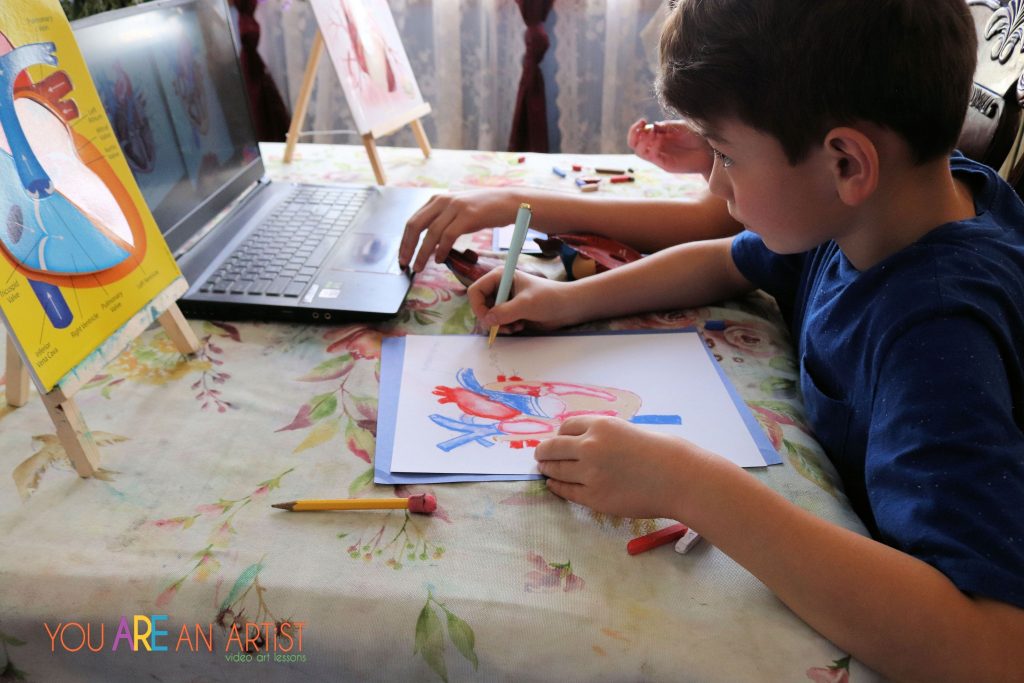 More Resources For Hands-On Science
Delightful art brings a beauty to our home, and attached to each masterpiece is a measure of pleasant memories filled with the sweet smells of Nana's apple pie and busy little hands covered in rich colors. This memorable learning goes beyond just the art lessons.
Art with Nana shares one of the most important pieces of home education, learning alongside my children. We have had so much fun and created such colorful memories with many of Chalk Pastel Art's science resources. They all pair well with any science curricula, unit studies, and books!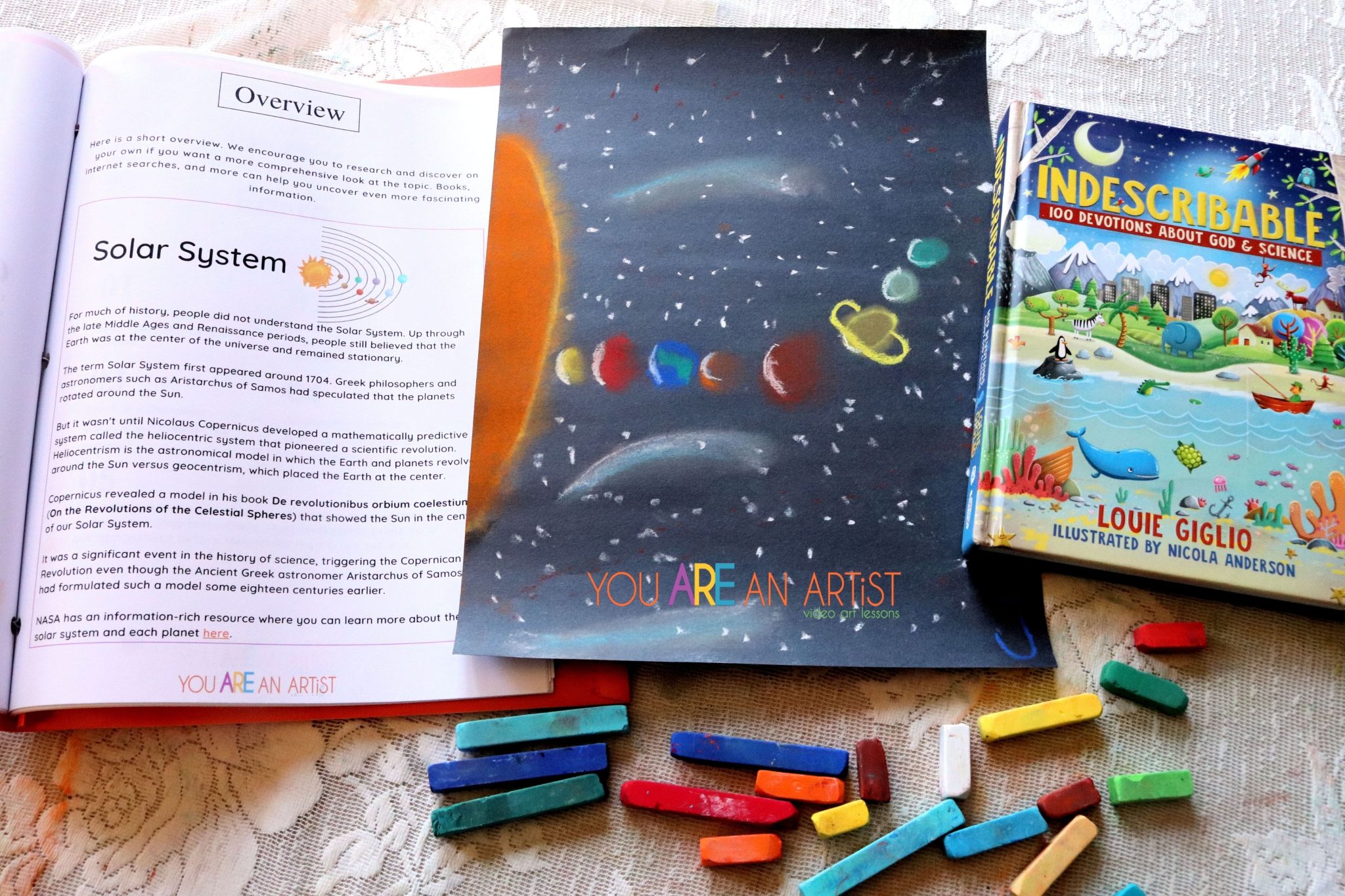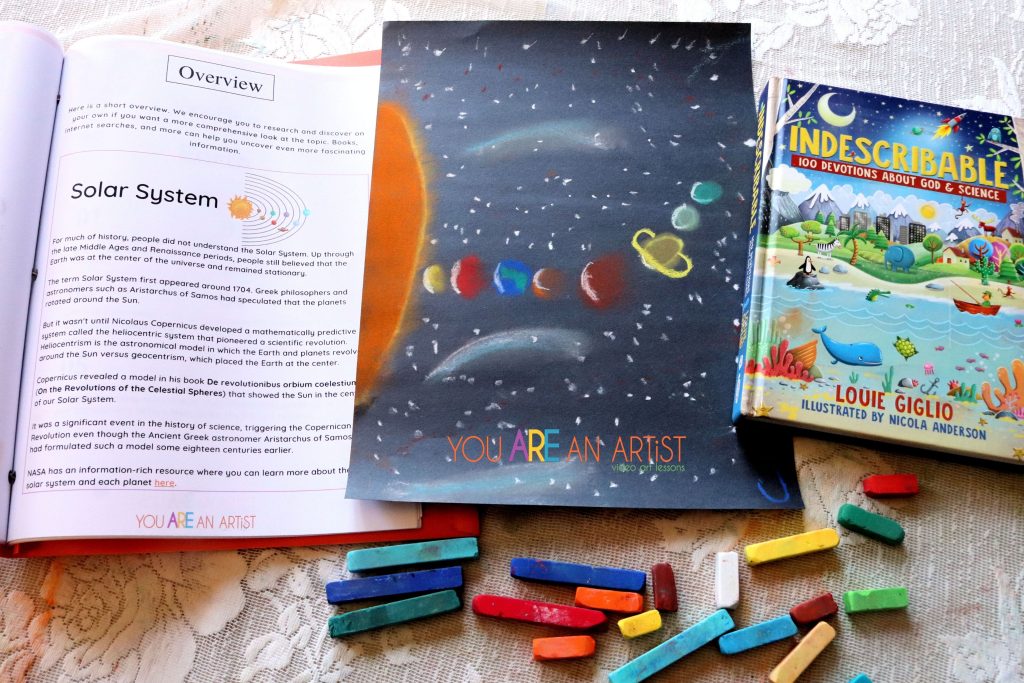 Do you have an astronomer who is interested in unlocking the mysteries of the universe? Check out Nana's and Tricia's astronomy lessons! These paintings take you deep into space focusing on the solar system. Hands-on and multi-sensory, the fascinating art brings a stunning demonstration of the world beyond our galaxies.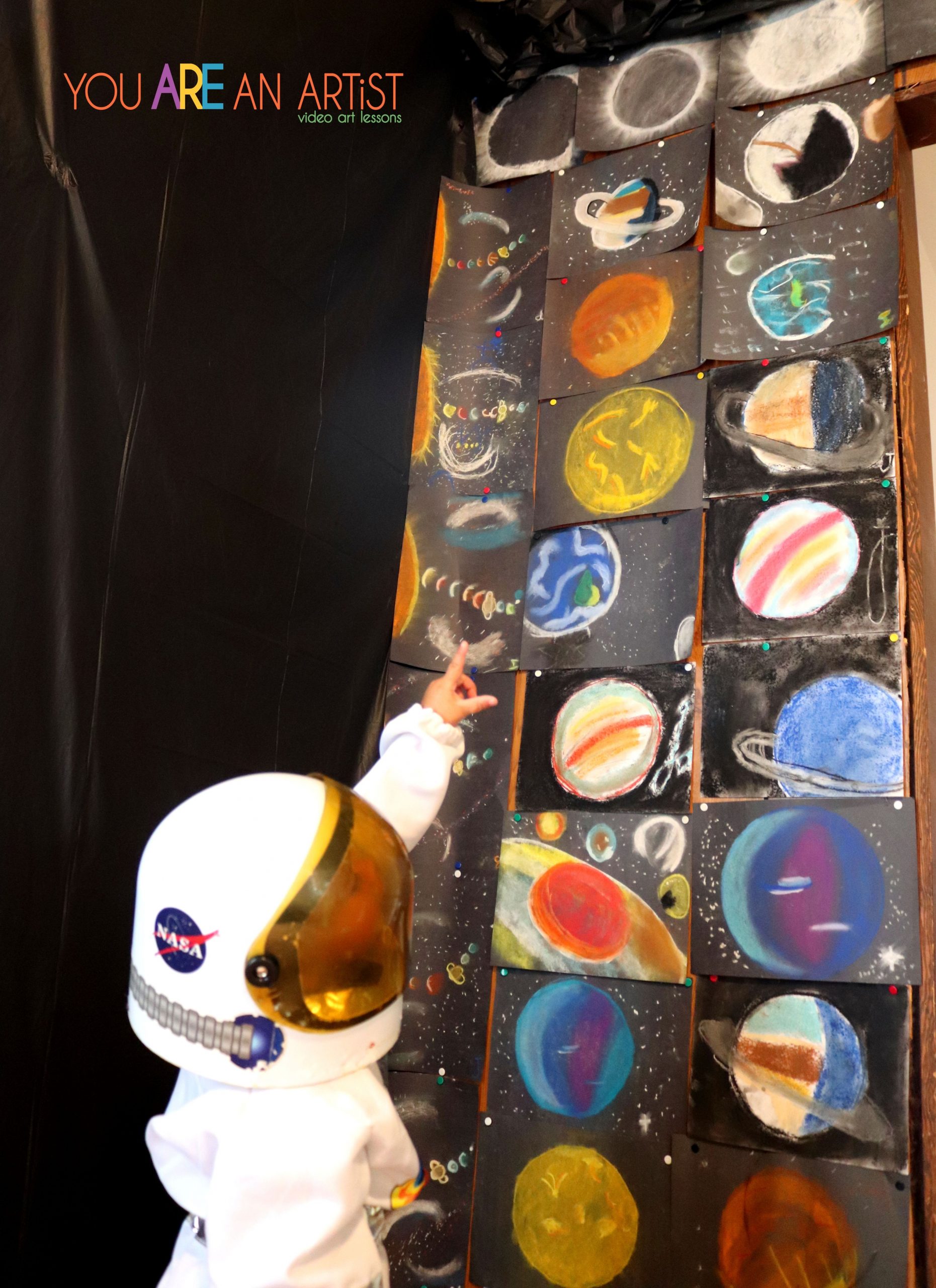 We coupled the art lessons with You ARE an ARTiST's kid-friendly Companion Workbook. This guide is easy to use, organized, and packed with wonderful information relating to the solar system. The Five Facts and NASA links were our favorite pieces in the Companion Workbook. If you are interested in building an engaging solar system study, combine the Companion Workbook with a few books from the provided booklist. Then add the art lessons that are out of this world!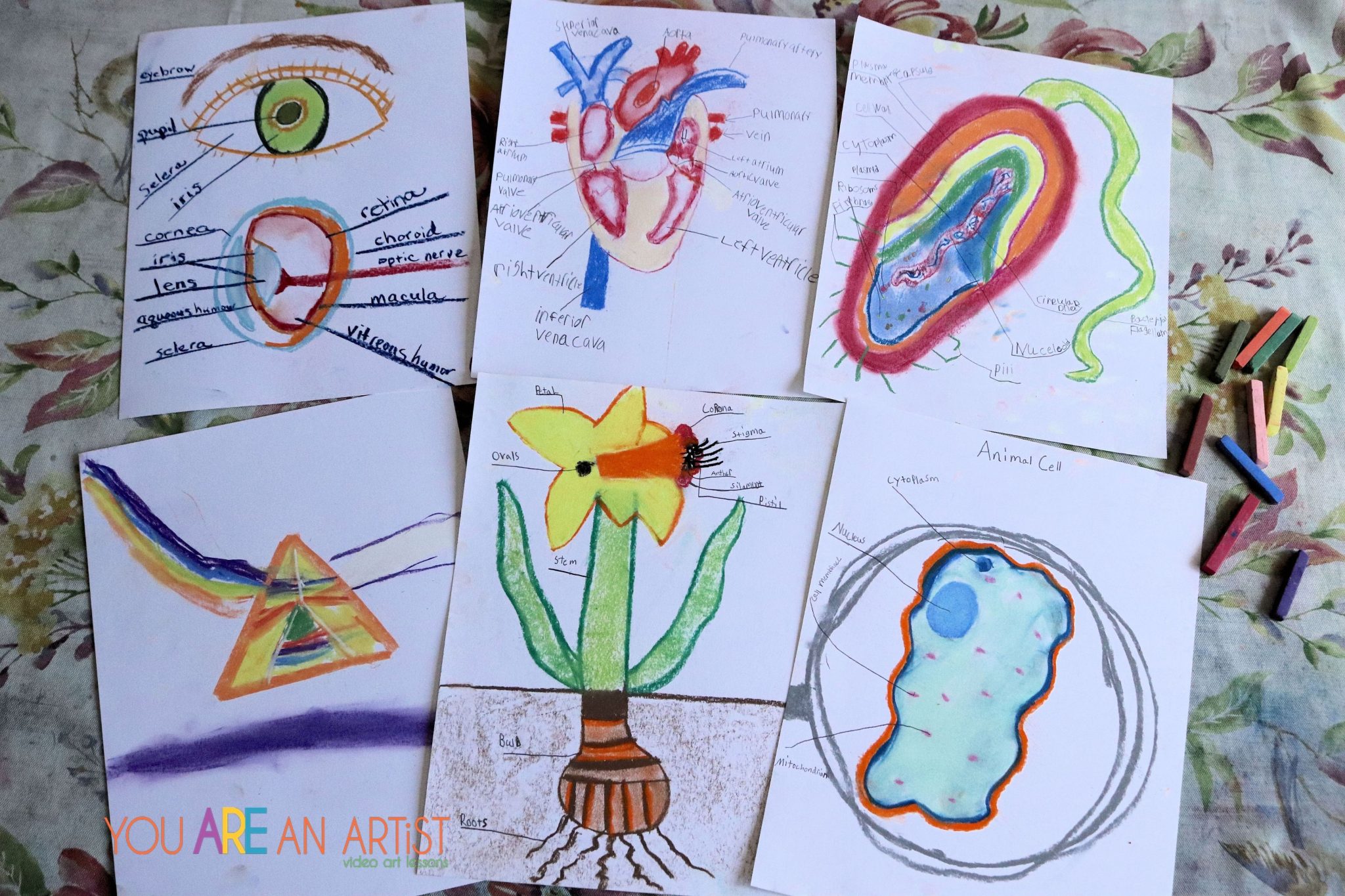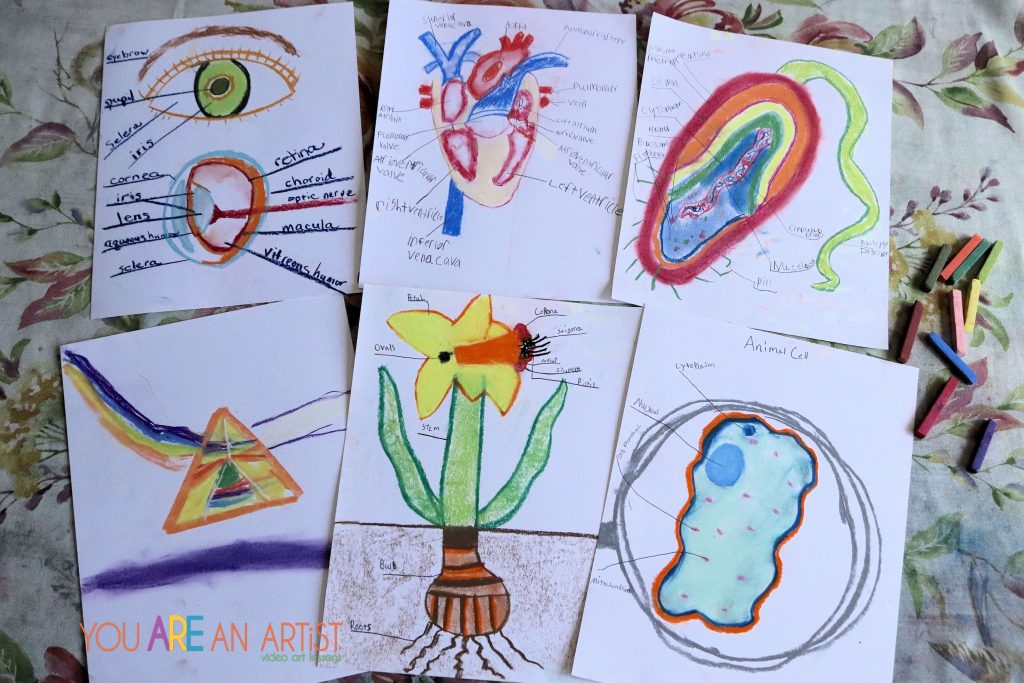 If you have an anatomist on your hands, take a look at these art lessons that go perfectly with a human body unit! Filled with lots of color, vocabulary, and labeling, your anatomist will take a sneak peek into the wonders inside the eye in a Microscopic Science Study and bacterium with Small But Mighty Cell Activities For Your Homeschool.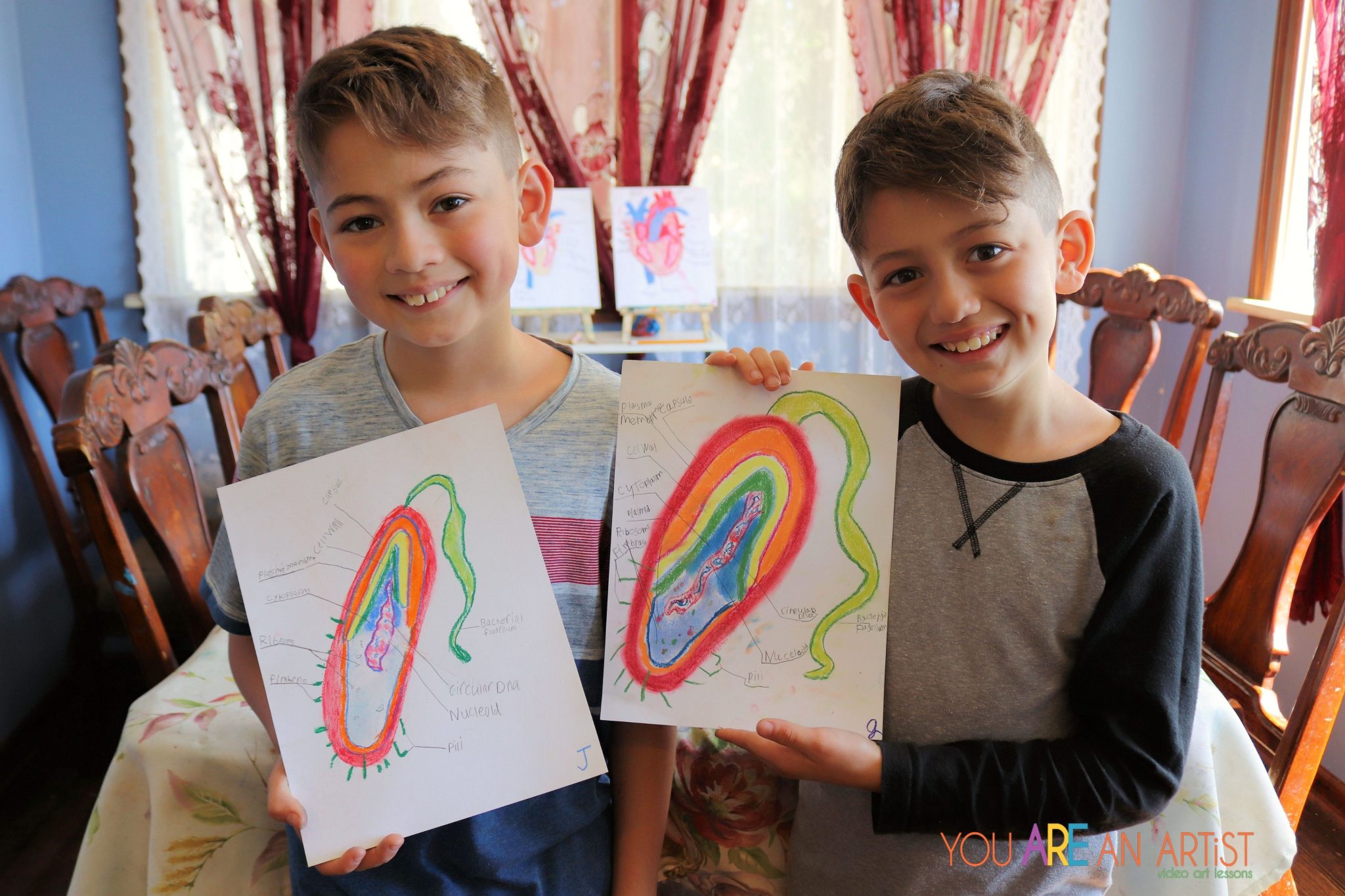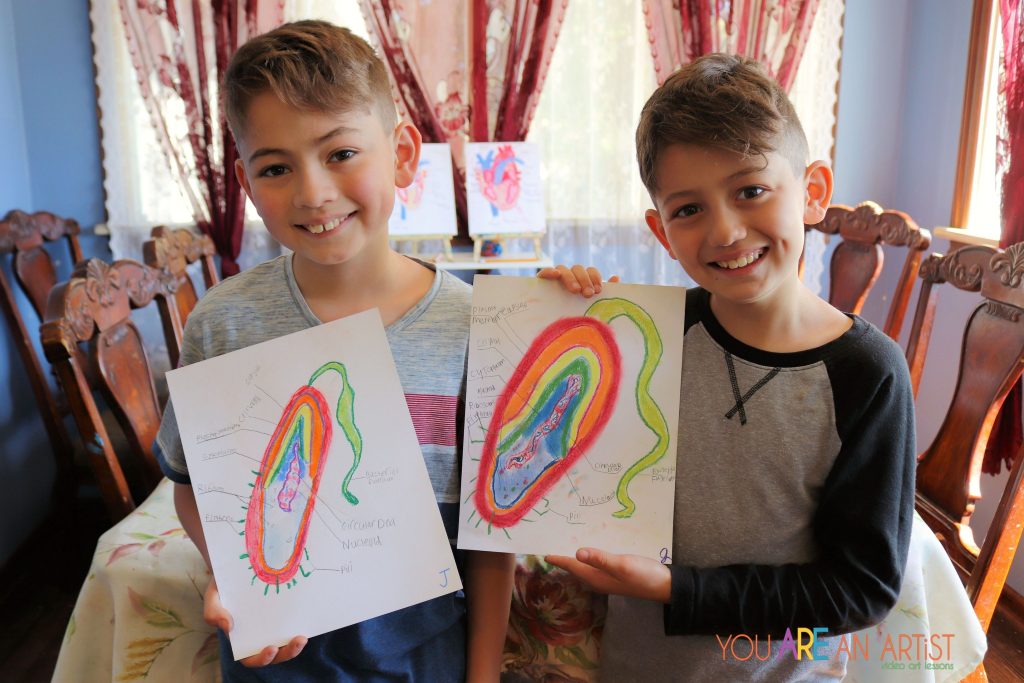 Spend a few moments outdoors looking at the spread of colors sprinkled across the woodlands. Enjoy plant life with your future botanist by observing a few flowers. Then, draw your sweet nature time to a close by painting with Nana. This art lesson will bring your naturalist such pleasure by drawing and labeling the parts of a bright daffodil.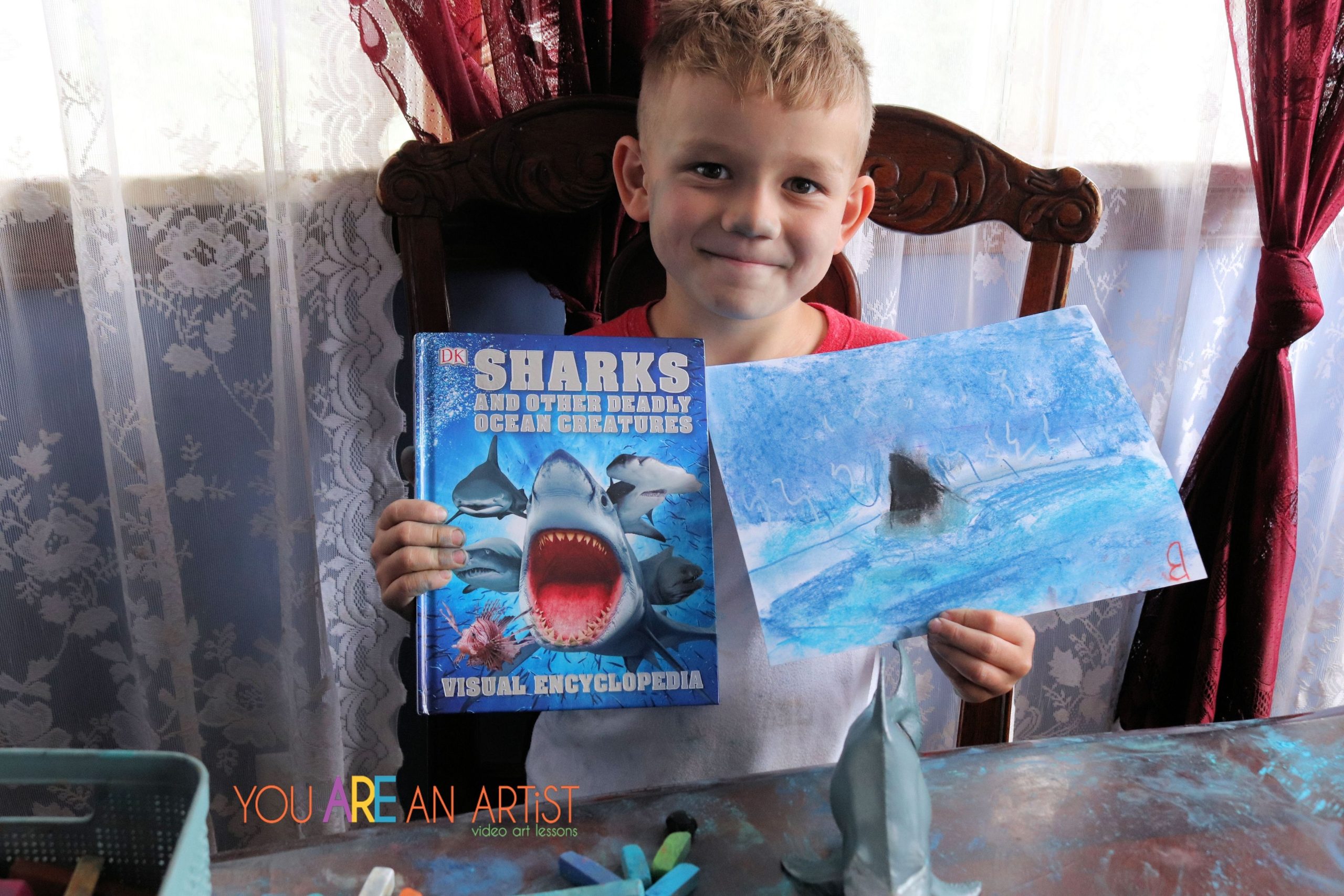 Do you have a student who just can't wait to explore marine life? If so, you might want to spend time putting your feet in the sand and listening to the rhythmic waves with Nana! With a Majestic Ocean Study, she will take your marine biologist along sandy beaches to build sand castles and uncover the fascinating life beyond the sea! Bring your sand buckets and all colorful pastels!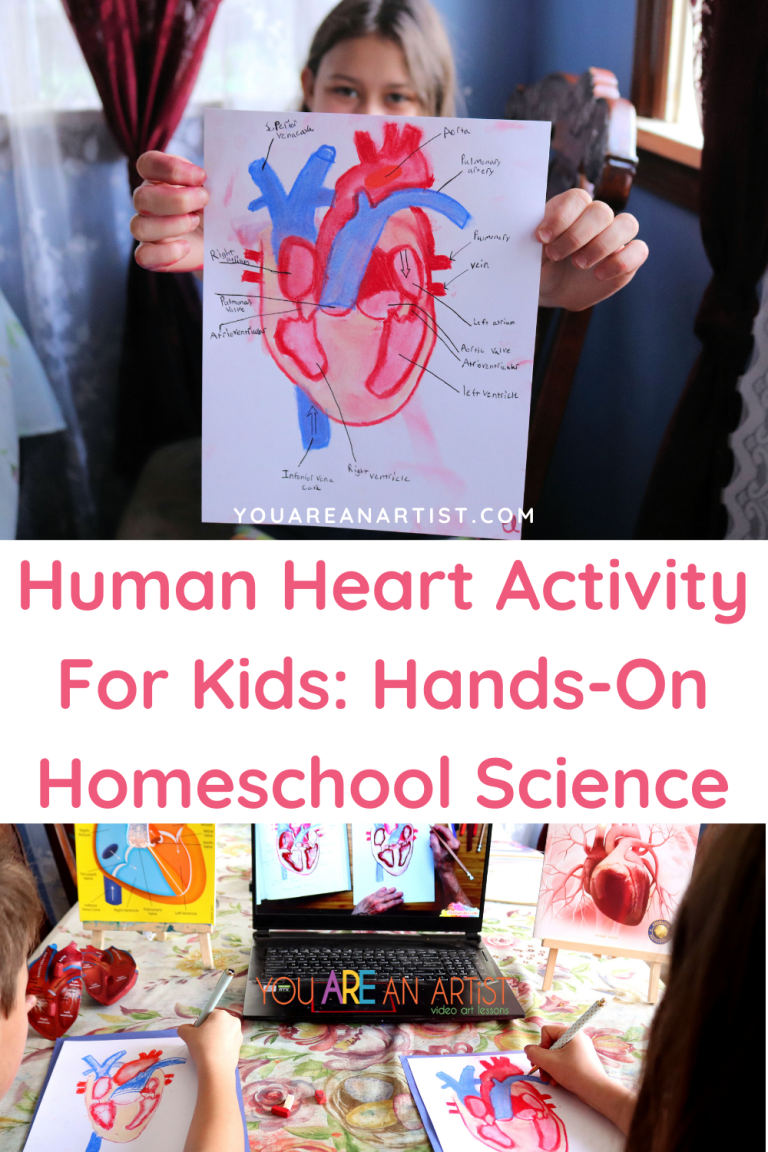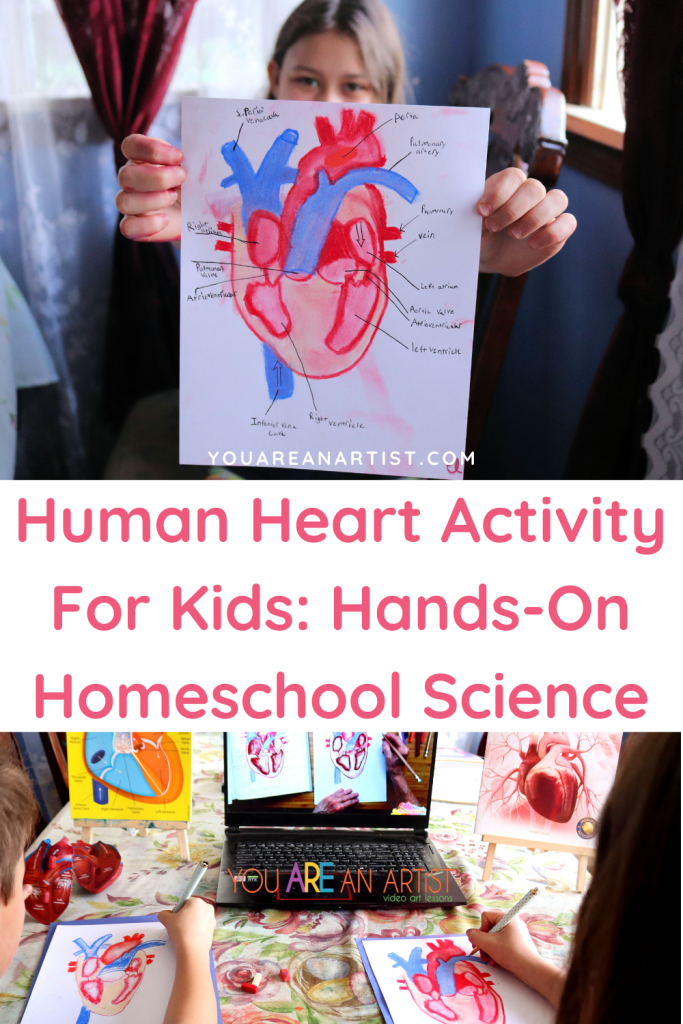 All the hands-on homeschool science fun doesn't end here! It's just the beginning! Chalk Pastel Art offers many art adventures that combine perfectly with all ages and with any hands on science activity. Check out all the wonderful ways art coupled with science can work in your family with this Science and Art: A STEAM Curriculum Match Up.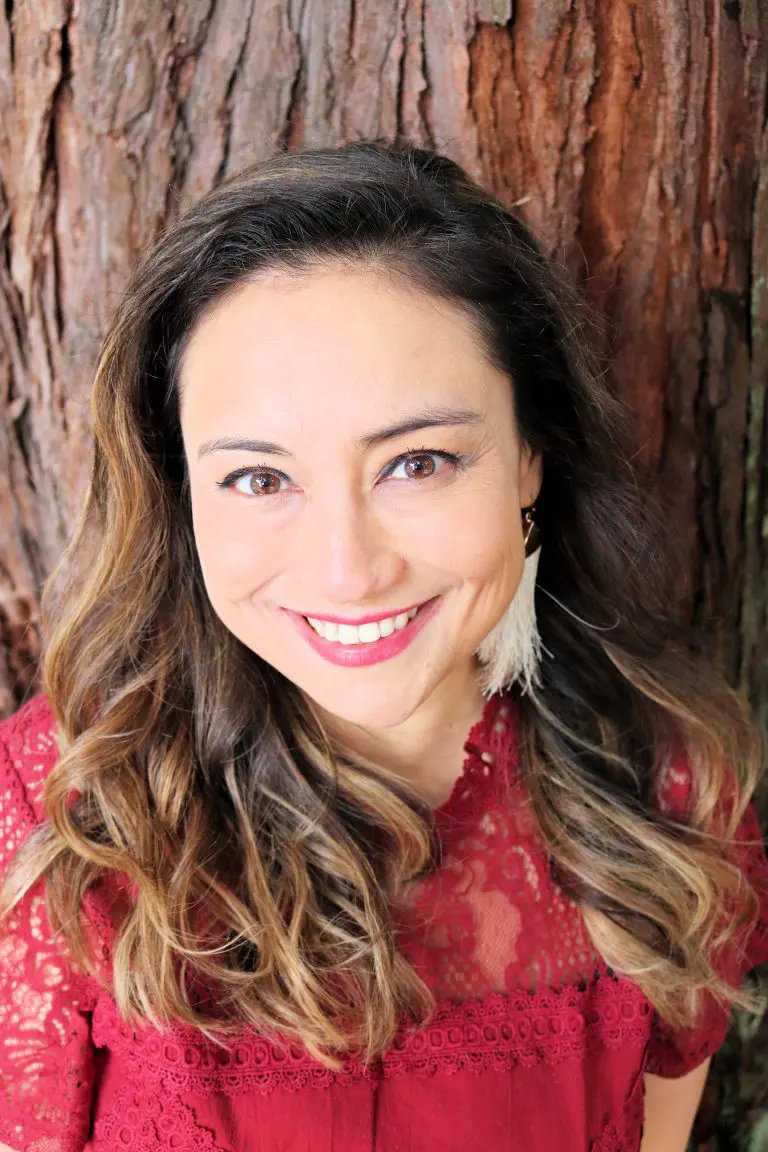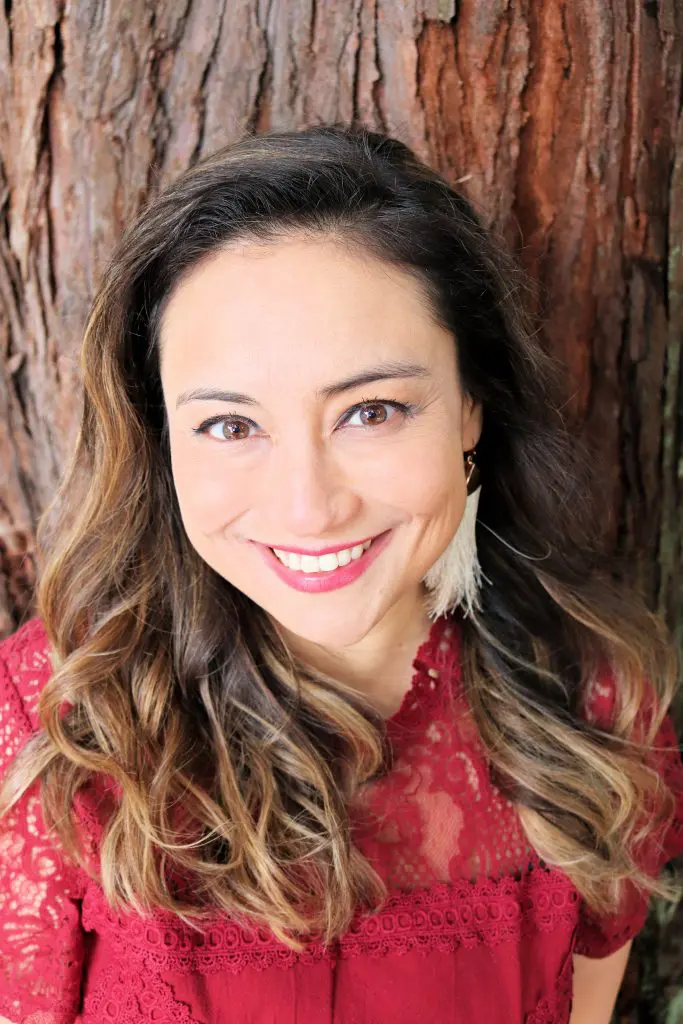 Jamie is the author of A Brown Bear's Language Arts Study, a literature-inspired homeschool mom of eight, and a former educator. She enjoys a bookshelf bursting with colorful picture books and children's stories of all genres. Indulging in a read aloud with all of her children around her is one of Jamie's favorite moments of her days. Be sure to find Jamie on Instagram and visit her blog, Treasuring the Tiny Moments Homeschool, to be encouraged by all her learning adventures with her wonderful family.