Do you dream of trekking America's landmarks with your kids? Let Nana take you and your children on a trip around our great United States without leaving the comforts of your home. Trekking American landmarks with chalk pastels are as easy as walking to your kitchen table and setting out your chalk pastels with a pack of construction paper. Nana will do the rest.
No hiking shoes or sore feet required!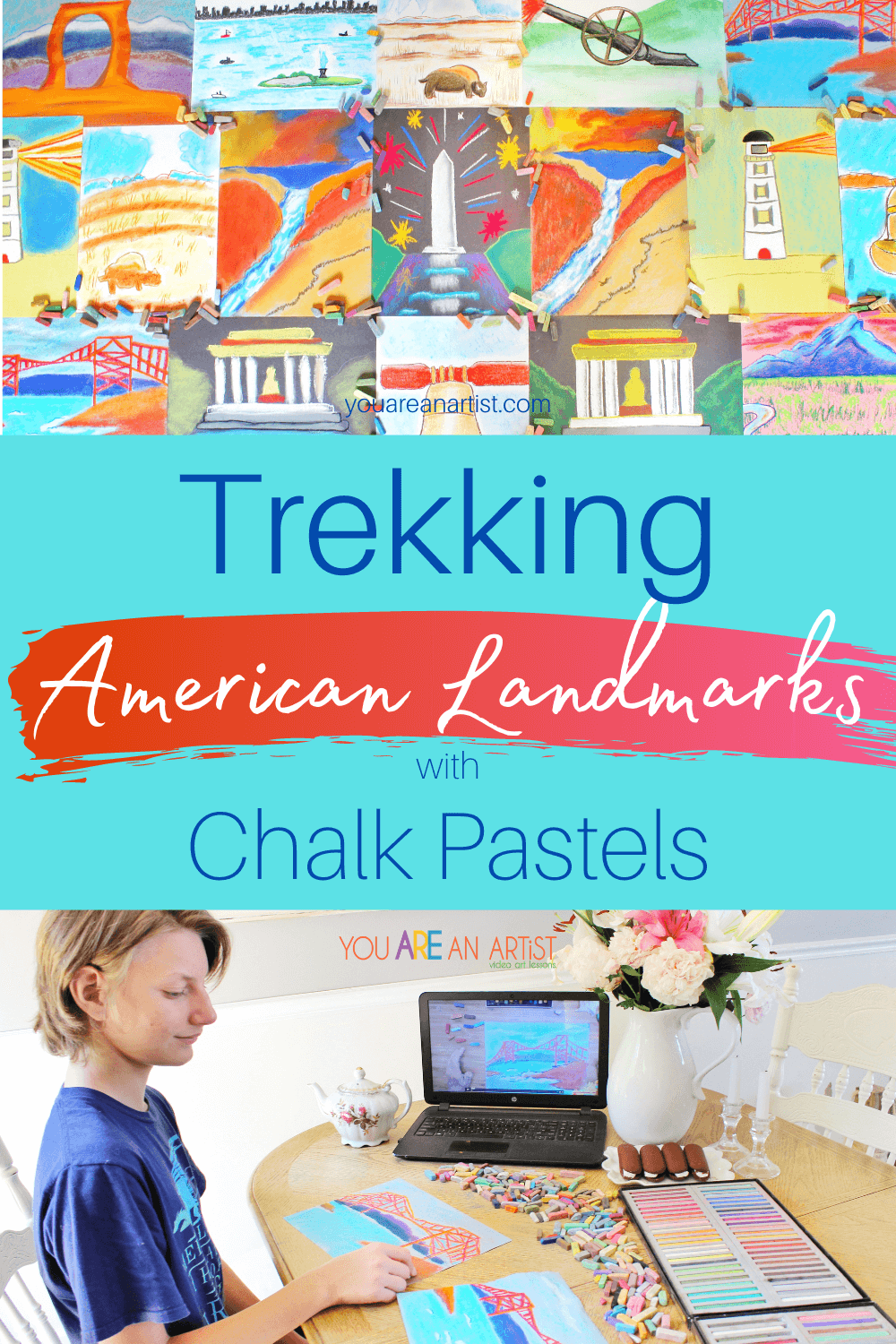 Geography has been a considerable part of our homeschool this year, folks! We've read loads of books, watched fantastic documentaries and television shows, tried delicious snacks, explored maps and globes. We've traveled the world with Nana's chalk pastel Maps and World Landmarks lessons. Then, I discovered she had an American Landmark series as well!
SQUEEL!!!!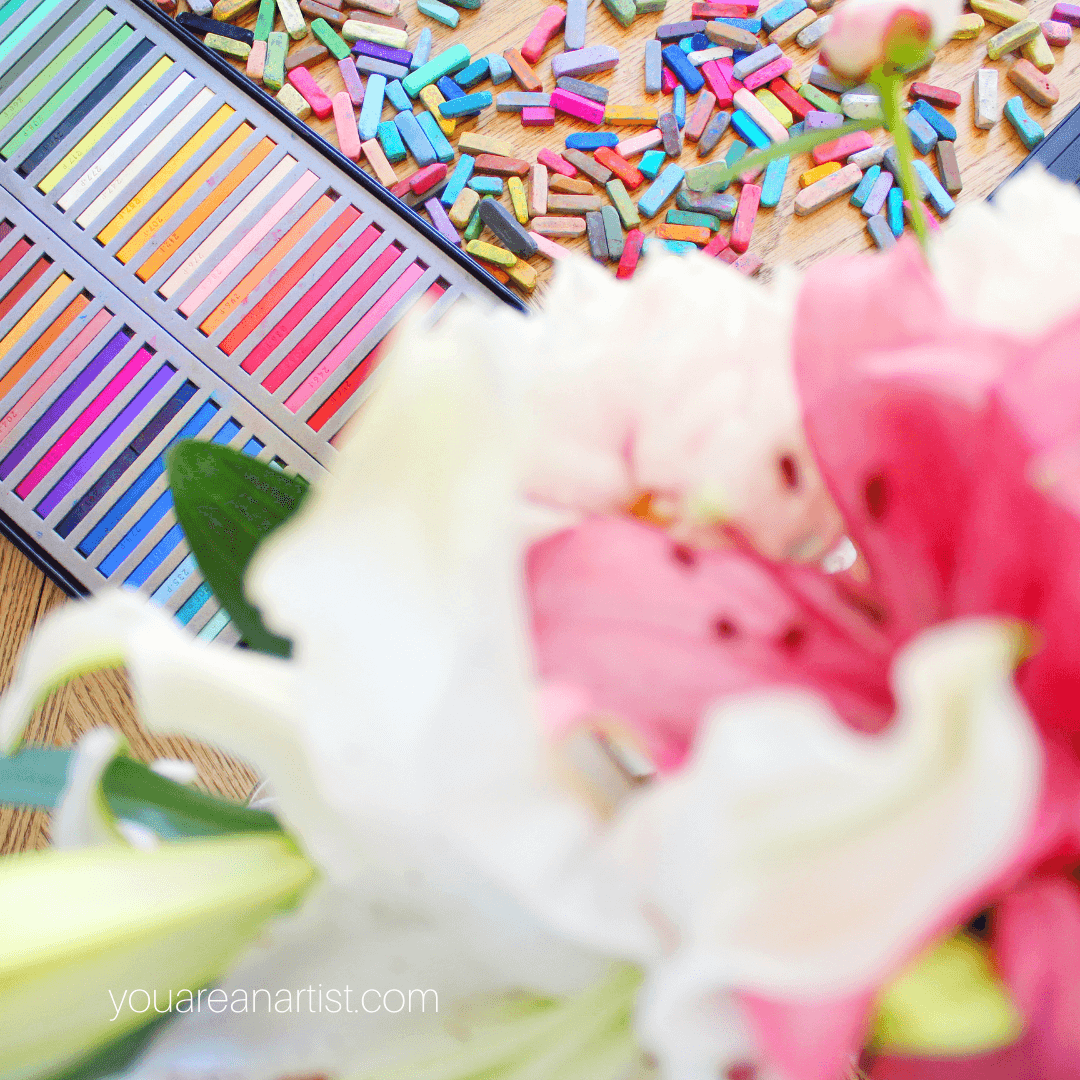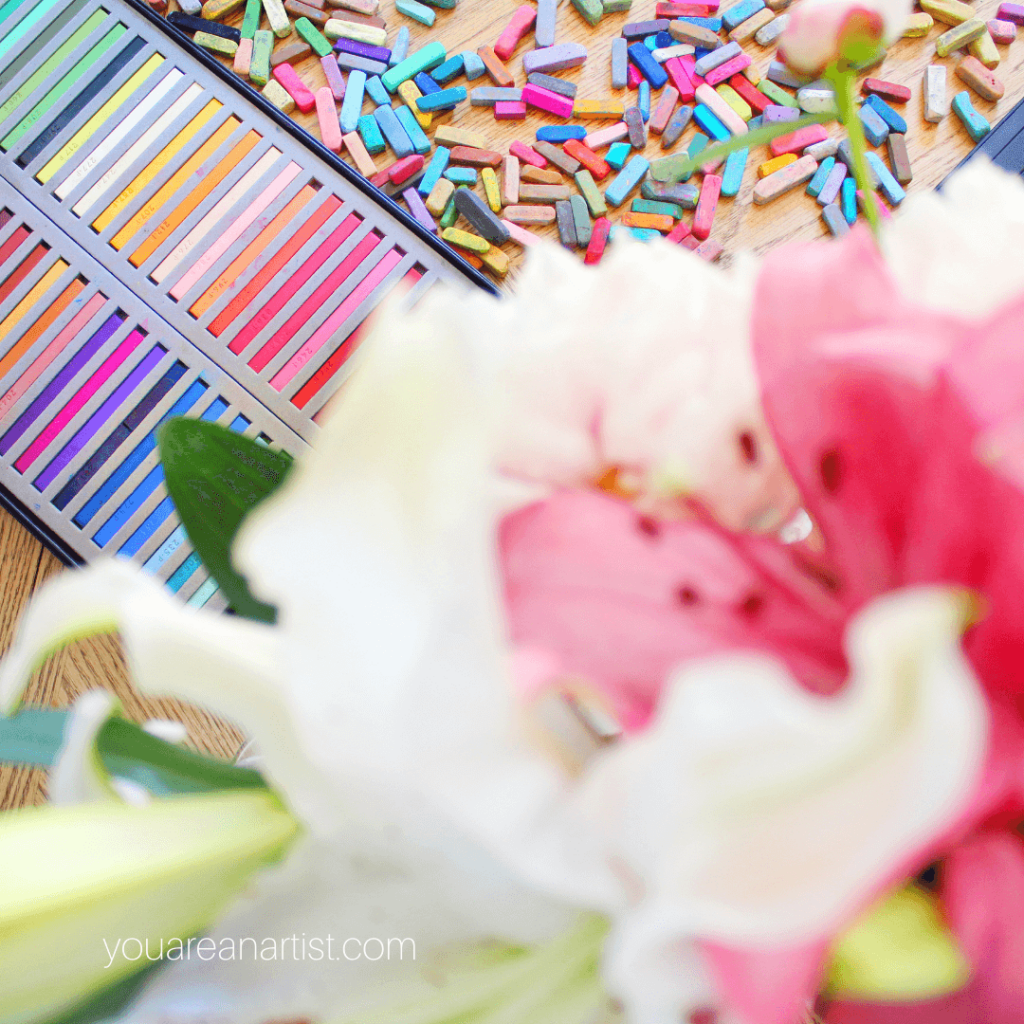 Folks, I would love to take a family vacation traveling route 66, visiting the monuments in Washington D.C., and exploring all of our nation's national parks and landmarks. I dream of seeing Old Faithful, the Grand Canyon, and the Delicate Arch with my own eyes.
Unfortunately, that isn't going to happen anytime soon. But, these American Landmark chalk pastel lessons make it easy to incorporate all the awesomeness of these extraordinary places into our homeschool.
An American Landmark Homeschool Unit Study
As Nana always says, we ARE the artists, and with our strokes of pastels, we can recreate these majestic images ourselves.
Plus, these video art lessons are a perfect addition to our geography lessons!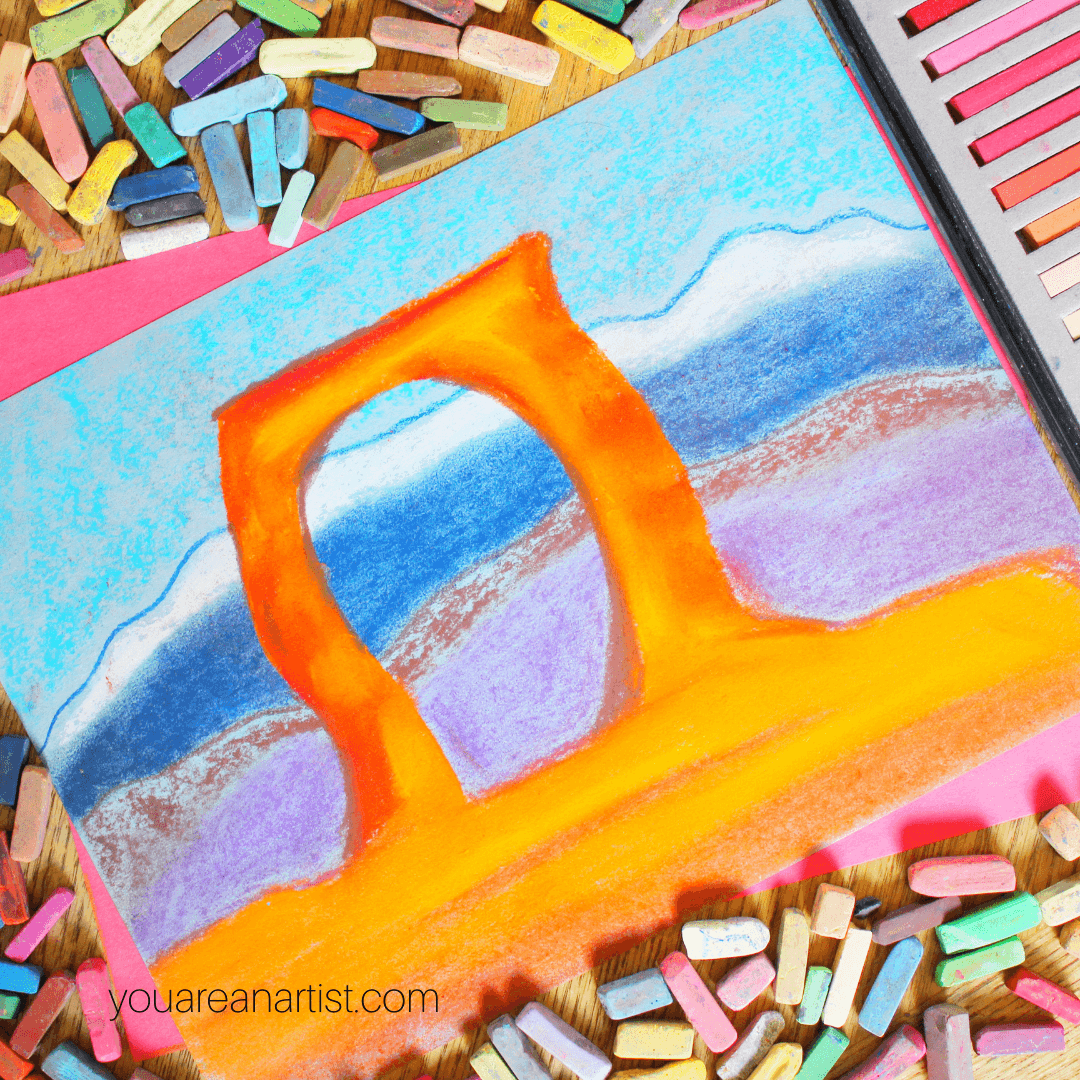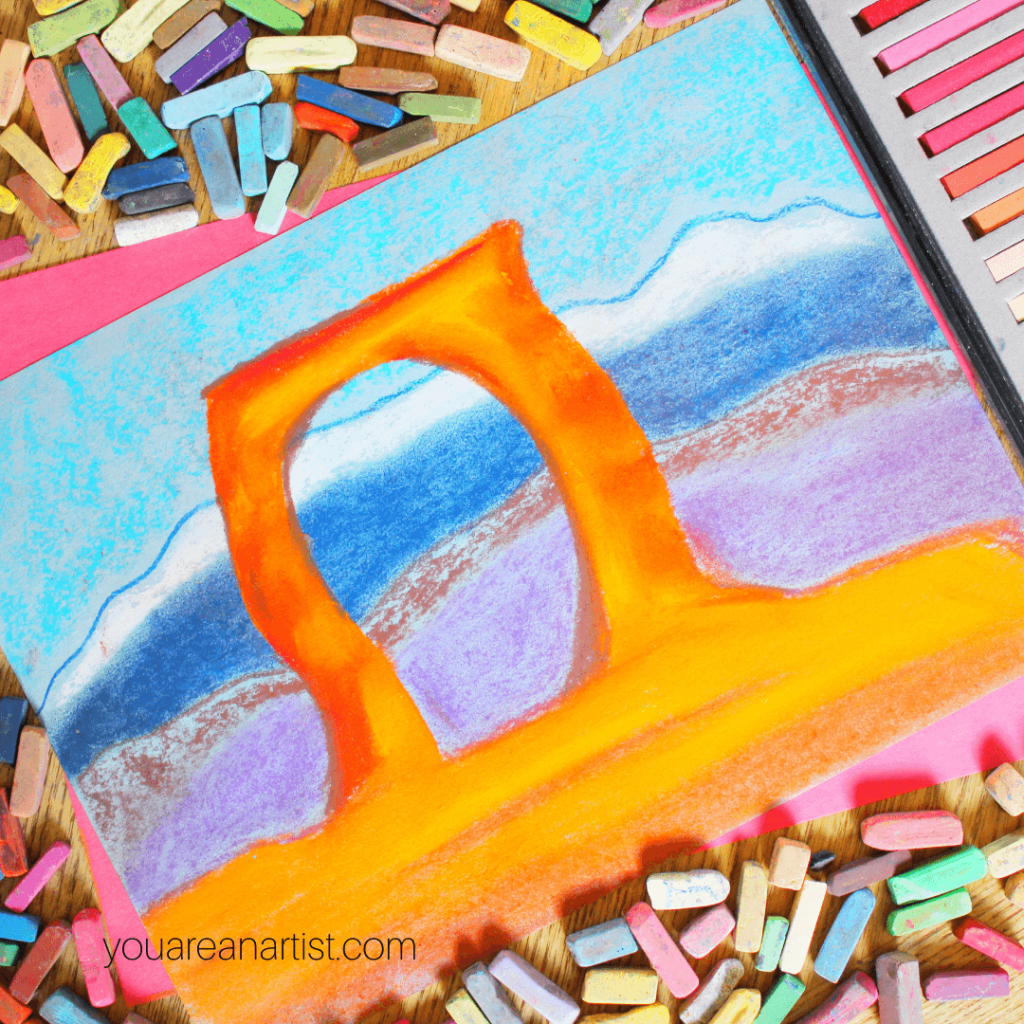 Travel Across America In Your Homeschool
Traveling across America with art can be an easy addition to your homeschool geography. Nana's videos are fun and straightforward. They are designed with upper elementary in mind, but the whole family can enjoy them and learn a few things along the way.
As always, we make our chalk pastel lessons unique by making them into an art teatime with snacks and a lovely vase of flowers. Of course, an art series such as this takes longer than a single afternoon. We took an entire week! But you could space your lessons out farther than that. Do a lesson a day or a lesson per week. It's totally up to you!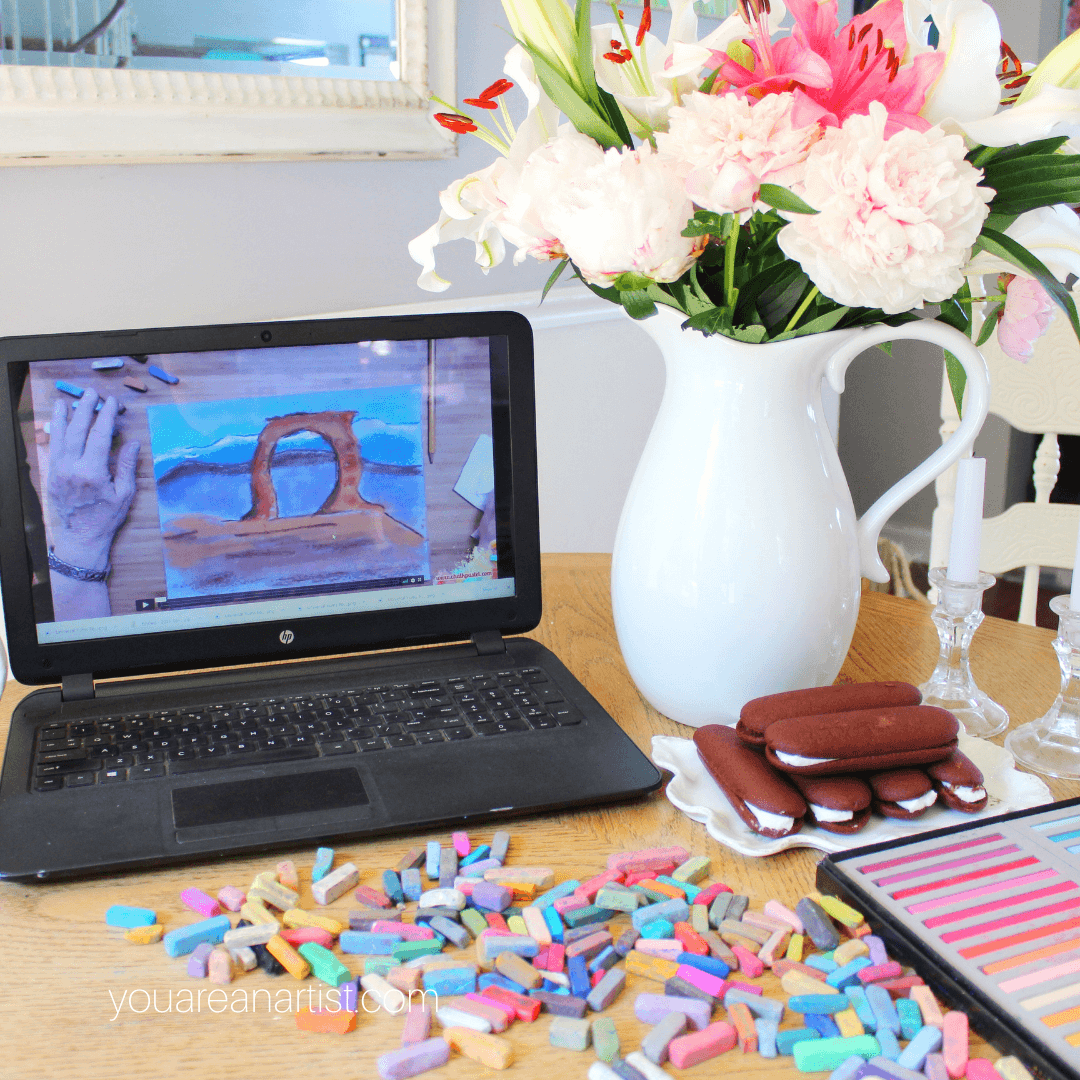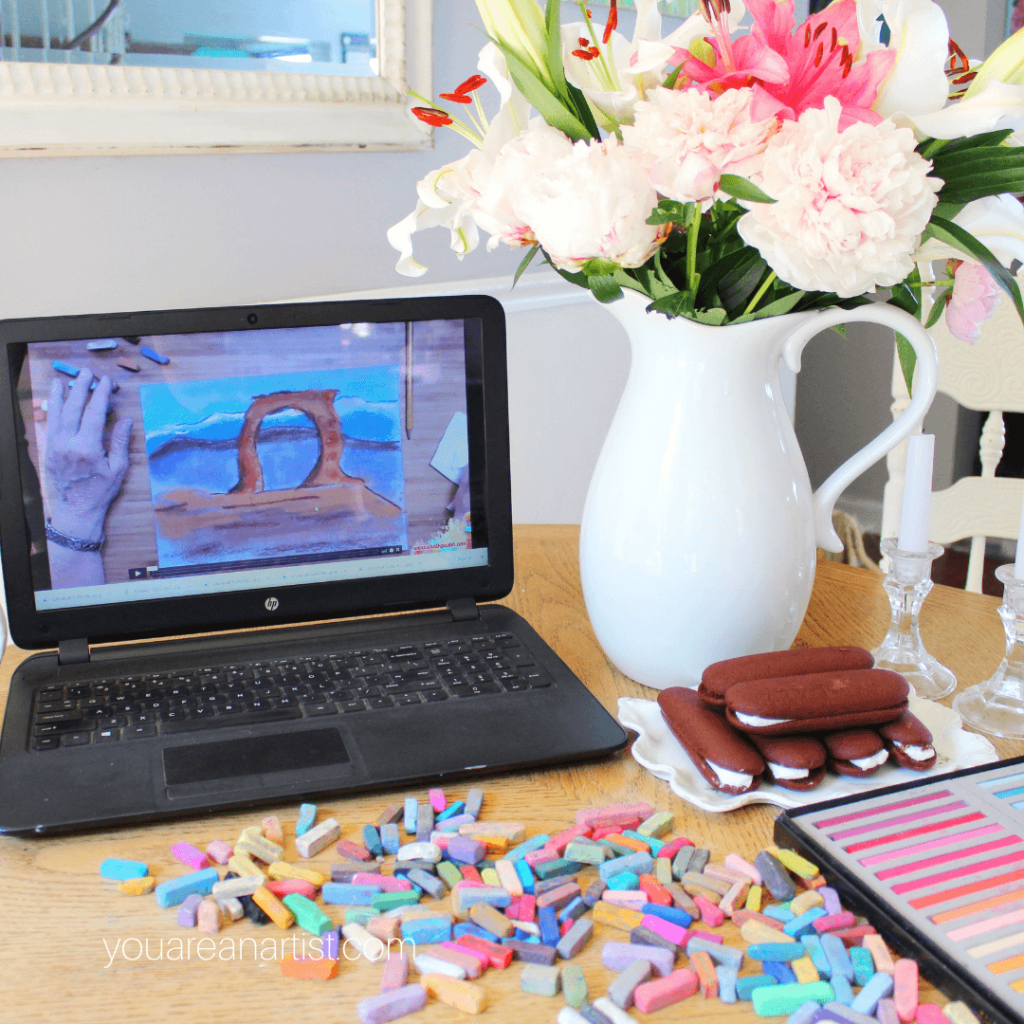 Travel the World With These Homeschool Lessons
Pair these art lessons with a study of the individual states where they are found. Or look up the history of each landmark. You never know where those rabbit trails of learning will lead you.
With the You ARE An Artist Clubhouse Complete Membership you'll have access to all of these gorgeous American Landmark lessons and the companion I Drew It Then I Knew It Workbook:
Grand Canyon
Golden Gate Bridge
Statue of Liberty
Mt. Rushmore
Liberty Bell
Washington Monument
Yellowstone Falls
Old Faithful
Civil War Cannon
Niagara Falls
Lincoln Memorial
Grand Tetons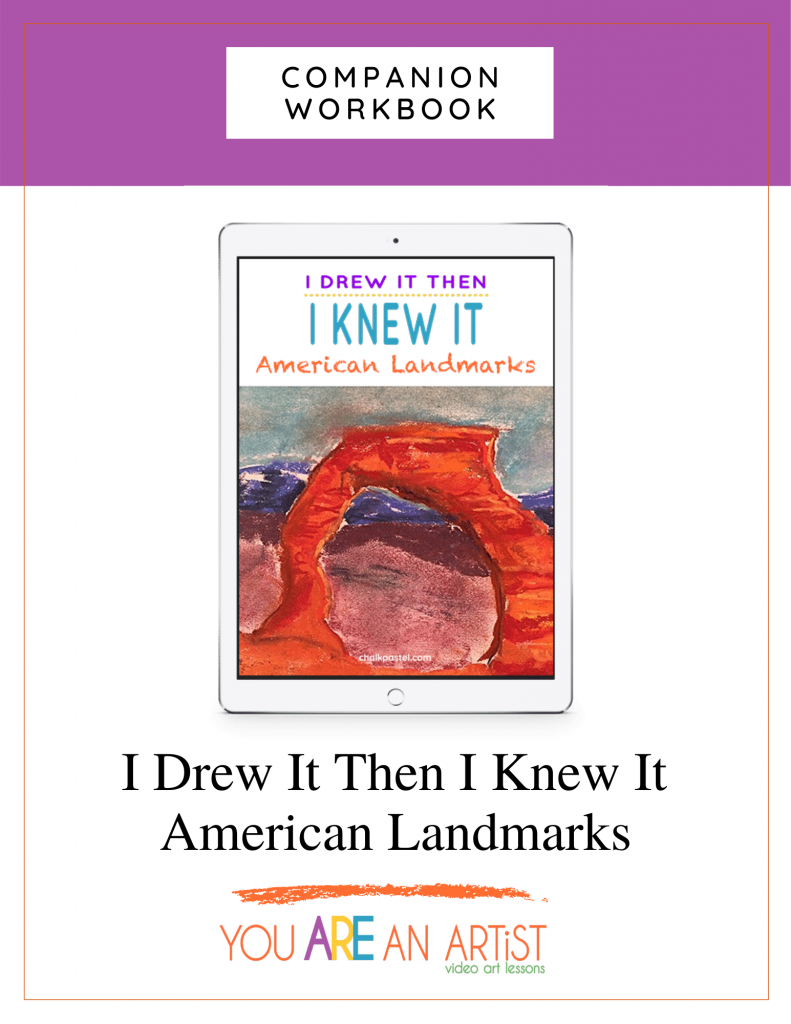 You'll have access to everything else the You ARE An Artist Clubhouse Membership has to offer, including 700+ chalk pastel lessons and all of Nana's Maps lessons AND these World Landmarks:
Eiffel Tower
Taj Mahal
Scottish Highlands
Roman Coliseum
Sydney Opera House
Great Wall of China
Cliffs of Moher
Stonehenge
Big Ben
Volcano
Plus, more to come!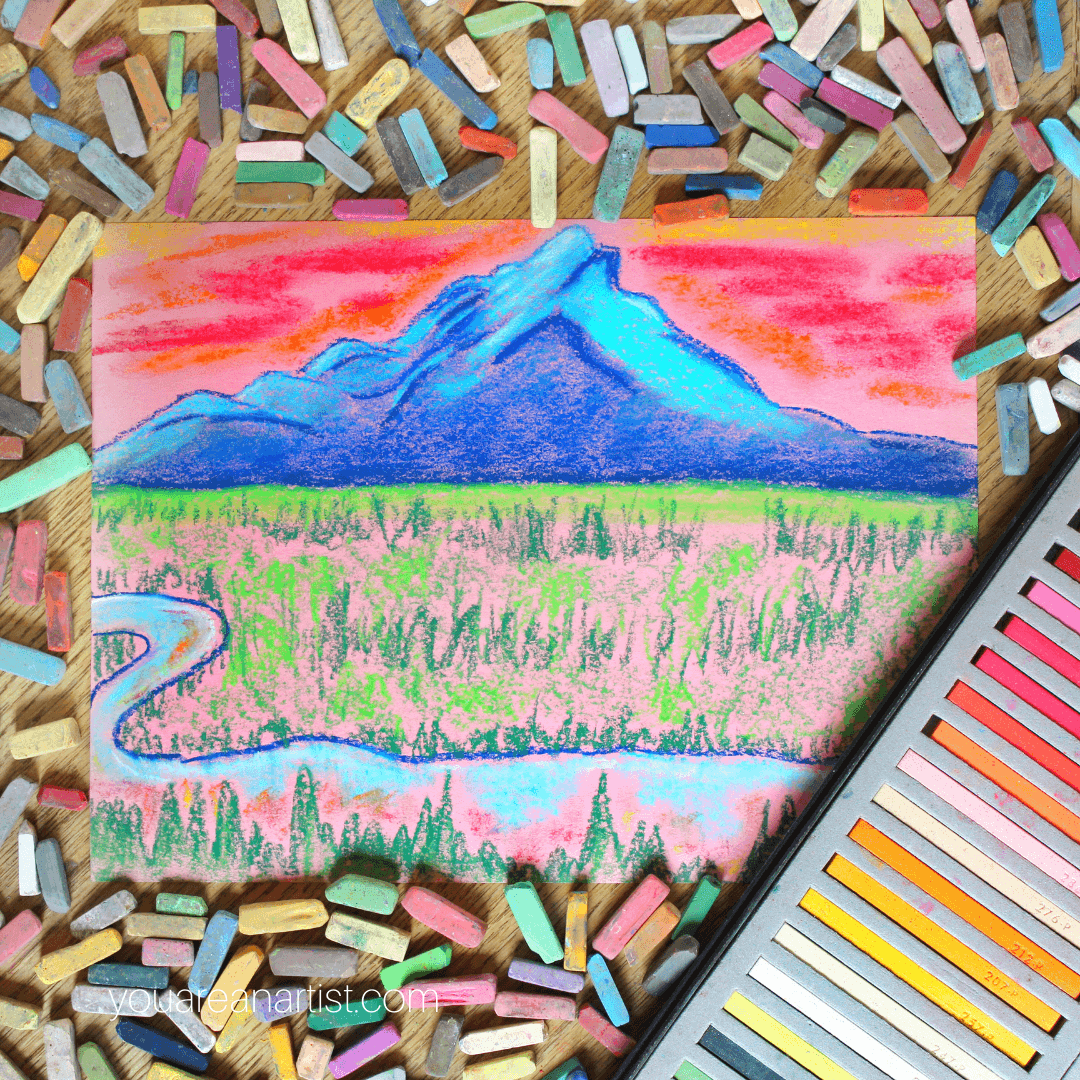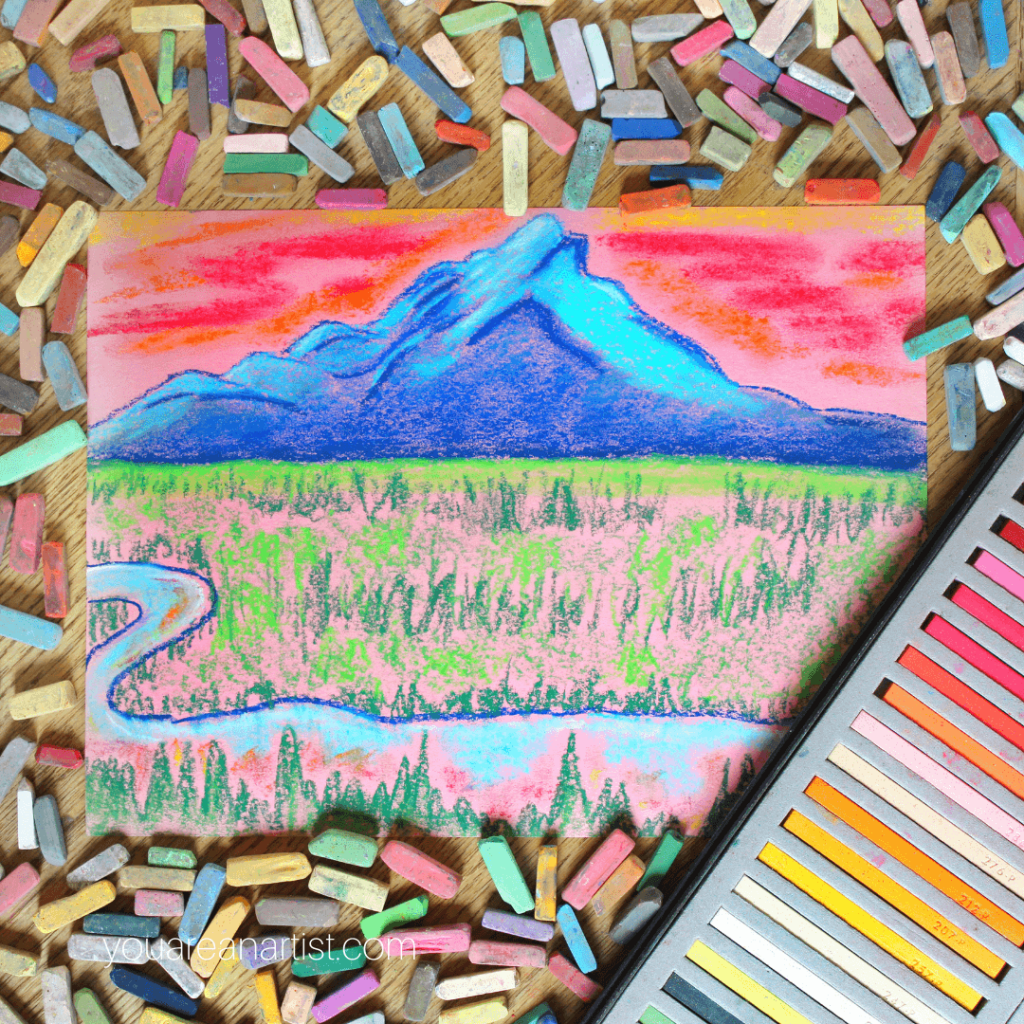 Trekking American Landmarks As Your Homeschool Geography Study
There is so much to learn and explore about our great country. The American landmarks lessons are a lovely resource to add to your next U.S. geography unit study. It adds an amazing hands-on element to kids learning endeavors that help to solidify their newfound knowledge.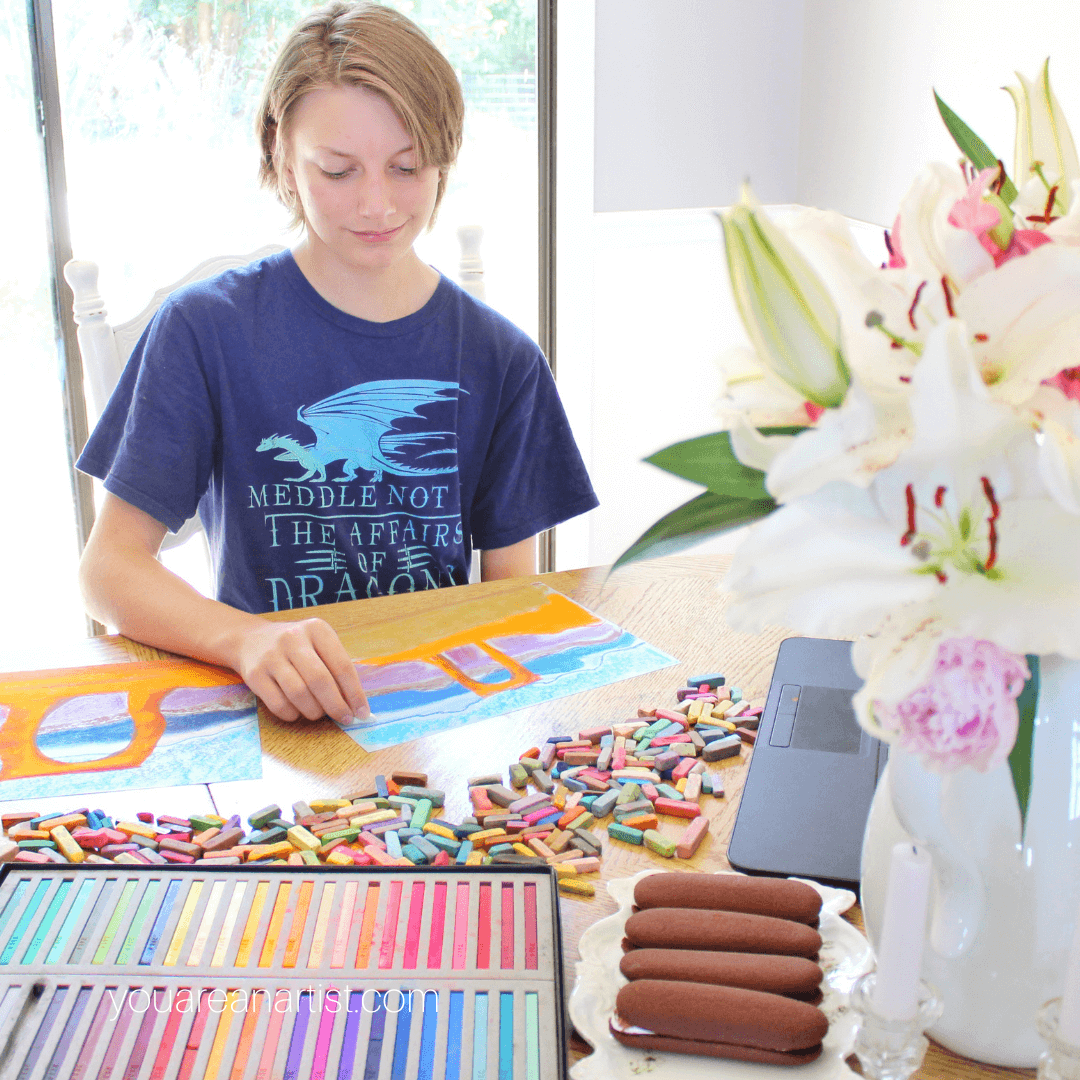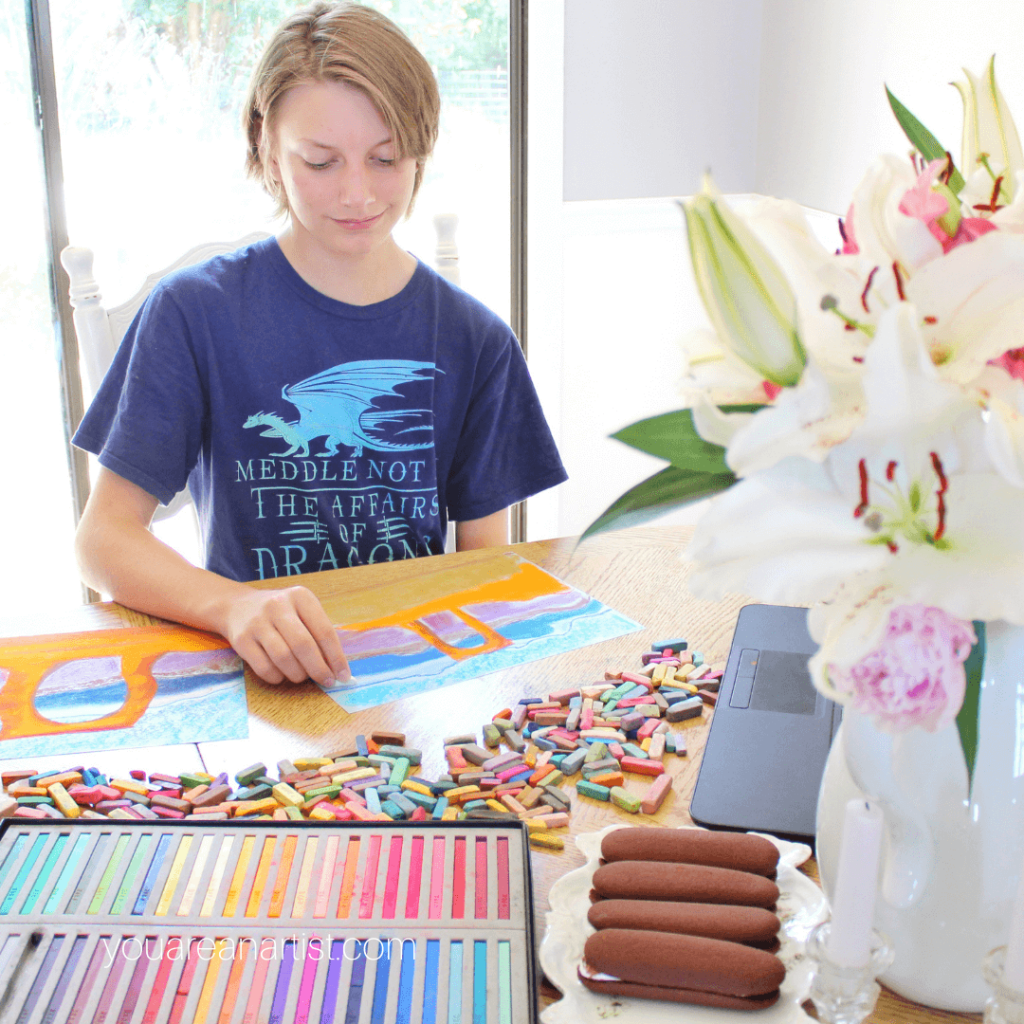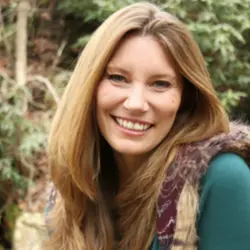 Erin is a writer, blogger, and homeschooler to two intense kids. Her blog is filled with information to help you explore a child led education while making meaningful connections with your children. Discover favorite read alouds, seasonal books, games, art projects, hands-on activities, and learn to just breathe through the ups and downs of life. She loves nature, farm life, good books, knitting, new pens, and hot coffee. Erin is a contributing writer for Weird Unsocialized Homeschoolers. Her work has also been featured on Simple Homeschool and Book Shark.