This high school homeschool fine arts curriculum simple and easy to use. It was designed to be a self-directed study of an artist and composer.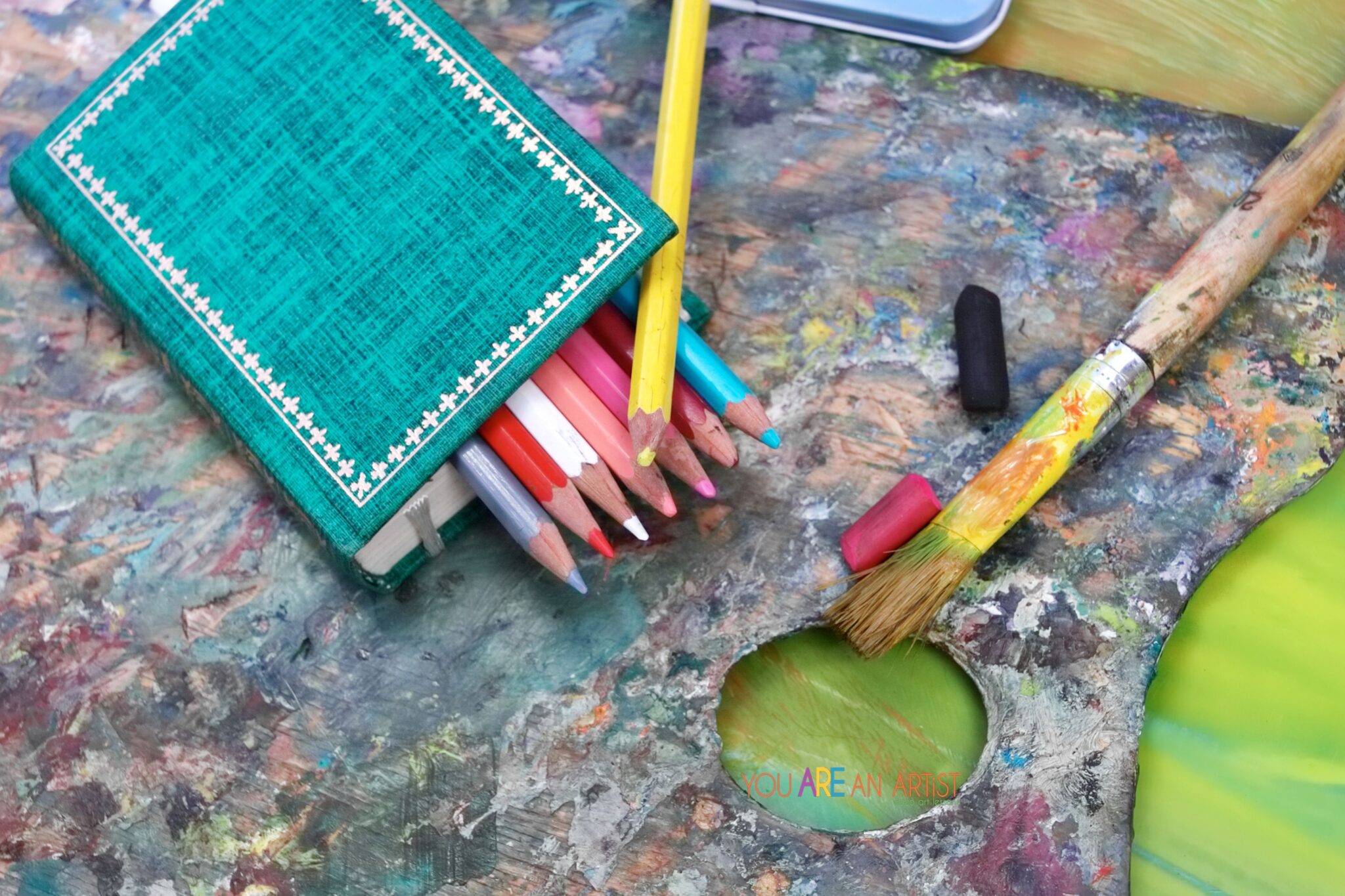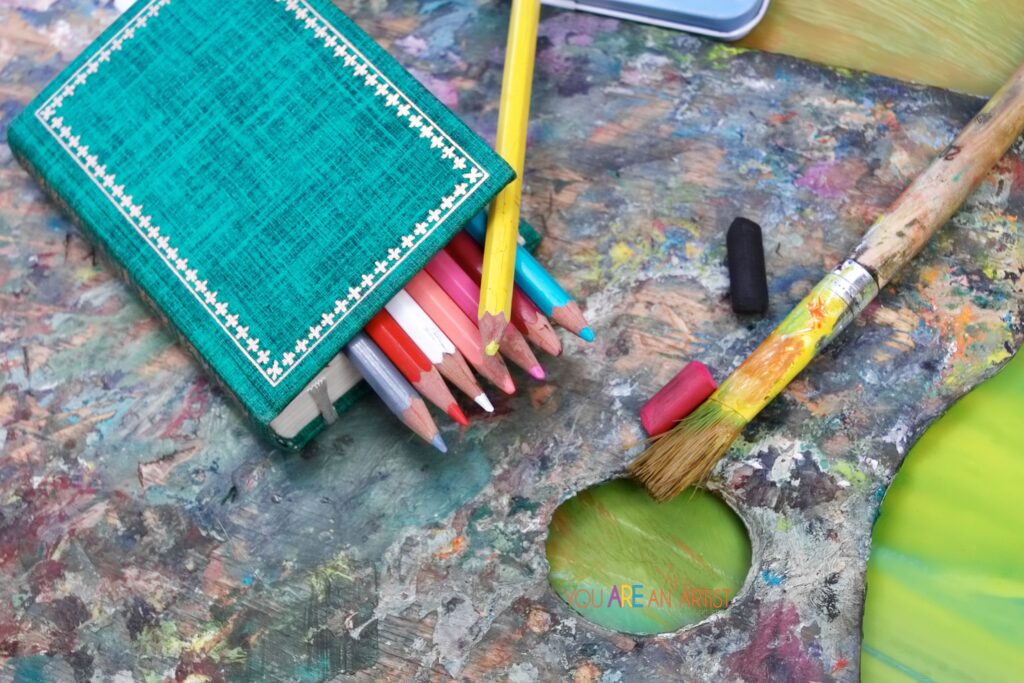 4 Simple Steps To High School Homeschool Fine Arts Curriculum
1. After purchasing your plans, you can print the pages out and insert them in sheet protectors and a 3-ring binder. I find this is the easiest way to use the plans. You or your child can make notes using a dry erase marker on the pages if needed. Of course, keep the pdf file available for your student so they can access all the clickable links to view artwork online.
2. Gather your resources according to the provided books and supplies list. You can find the list of required resources to go along with the Homeschool Fine Arts Plans in each pdf. Many of the resources are used for all four years of your high school homeschool art appreciation study. Remember that there are optional resources planned in each grade so you can choose those that will fit your needs best.
3. Read the introductory pages together with your homeschool student, note the plan outline usually found on the early pages of the plans. These plans also show the student how to manage their art appreciation time each week with specific suggestions for dividing each artist study up generally over four week's time.
4. Decide if the student will be using the optional art skills plans and provide an extra session per week for completing those plans.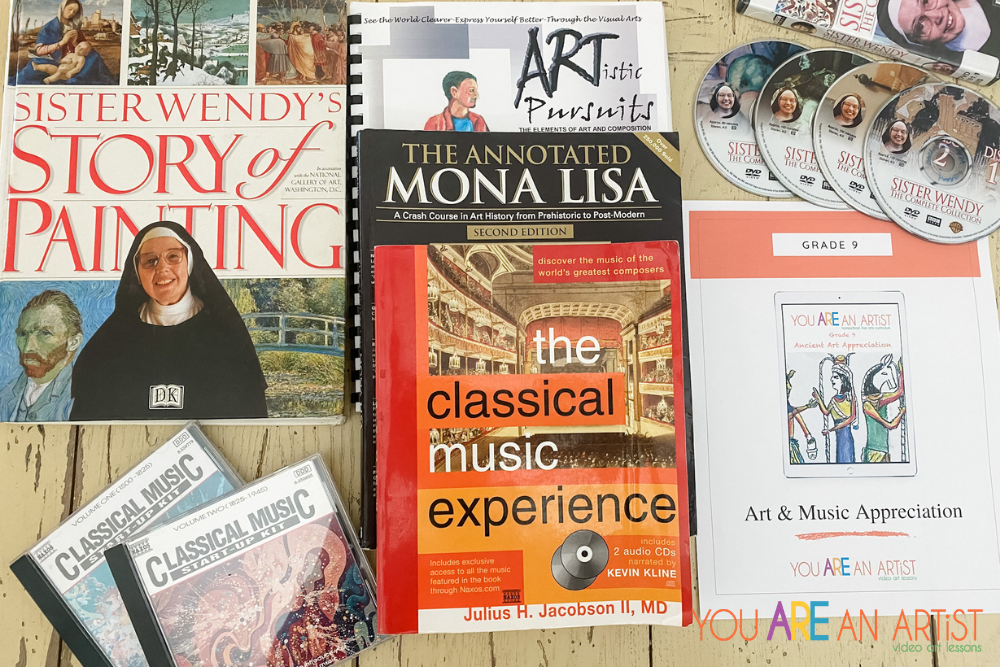 Sample Schedule for High School Art Appreciation:
Week 1: Read the pages assigned in the Annotated Mona Lisa and The Story of Painting. Take notes or make an outline as you read, perhaps using a notebooking page for the artist.
Week 2: Use the links provided in the plans to view the artist's work online. Optional: View the suggested episode in The Story of Painting. Keep a list of artwork viewed using a notebooking page or sheet of lined paper if desired. Pick a favorite to use as your computer's desktop wallpaper or print a copy out for your art notebook.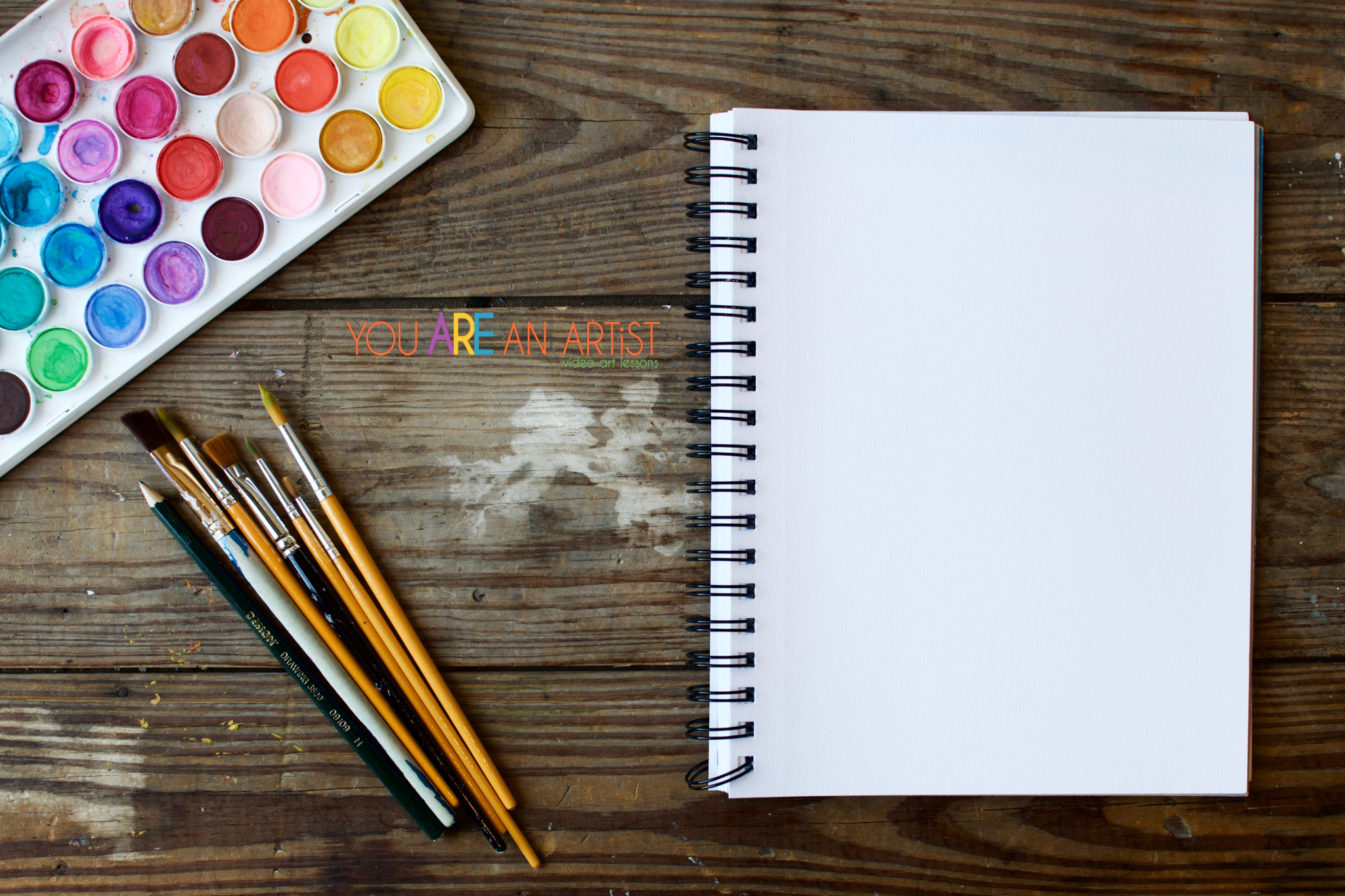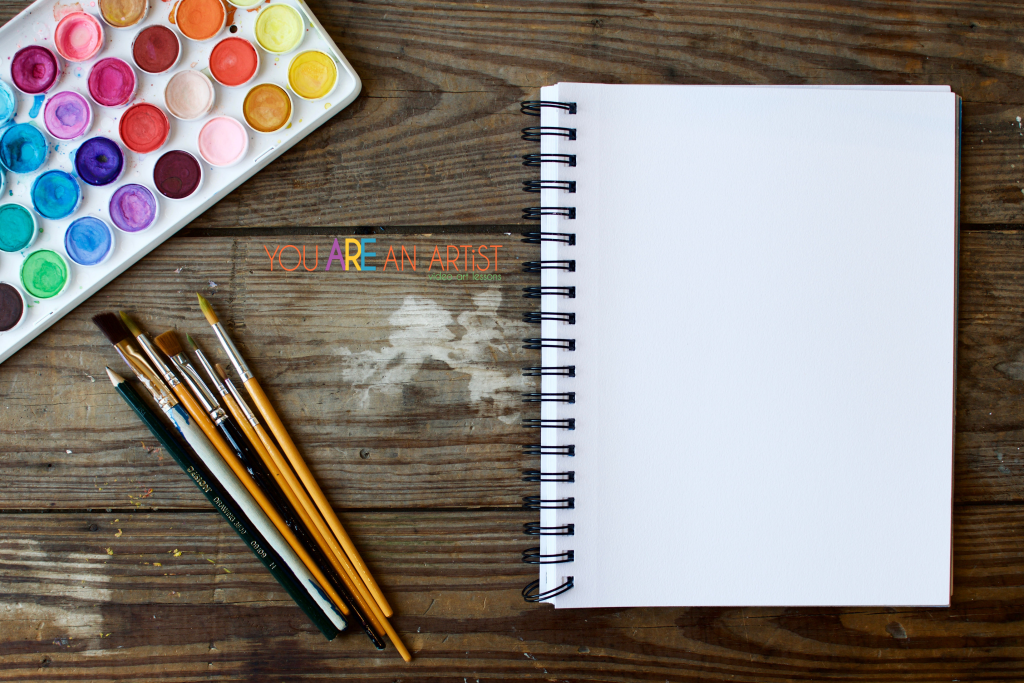 High School Fine Arts Membership
We have heard, over and over, from so many of you that you need an art and music appreciation option for older students that is just as accessible, fun, and simple as our Clubhouse lessons.
You guys always have the best ideas! We agree and wanted to create a next step for deep, thoughtful learning for high school level students.
With this in mind, we have slowly but surely been adding more and more options to our high school program. Even more importantly, we are excited to celebrate with you, just in time for back to school, our Homeschool Fine Arts Membership for high school level learning.
ALL You ARE an ARTiST Clubhouse members enjoy Fine Arts membership and all Fine Arts titles for 50% off for as long as you are a member. You just need to be logged in to your membership account and the discount is automatically applied.
Our Homeschool Fine Arts Membership organizes great art and music appreciation resources into the classical four-year cycle of history and seasons each week. Think of it as our classic clubhouse with a bit more structure and a Charlotte Mason flavor. This means that you can have the same family focused learning, with an extra layer for your high schooler's educational needs.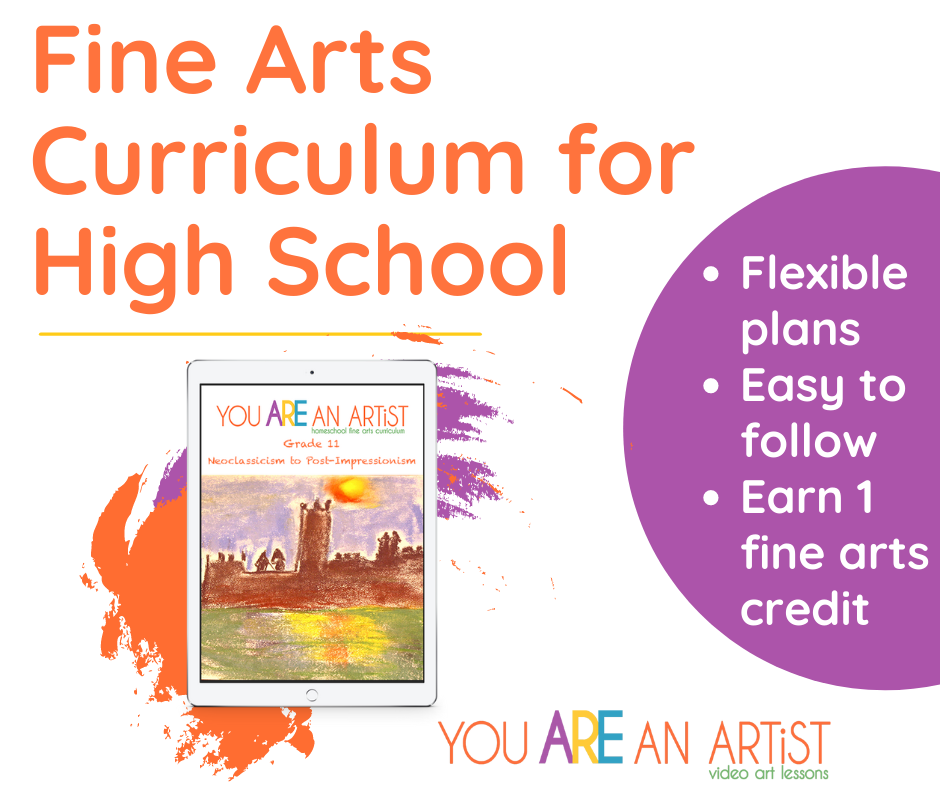 Our High School Art Membership offers an in-depth study of art, history, literature, and music that maintains our fun, easy, engaging approach to learning about art!
This includes:
Over 300 Art lessons
Art and Music Appreciation Planner
Visual Art Credit Tracker and Planner
Listening Log for Composers
Grades 9-12 Fine Arts Curriculum
Open and go PDF for independent learning
Lessons by Nana (Our beloved in-house artist)
Suggestions for further study
​Lessons include credit trackers for high school art credit on transcripts, so you can rest assured that your teen is getting a quality art education suitable for graduation requirements and beyond. ​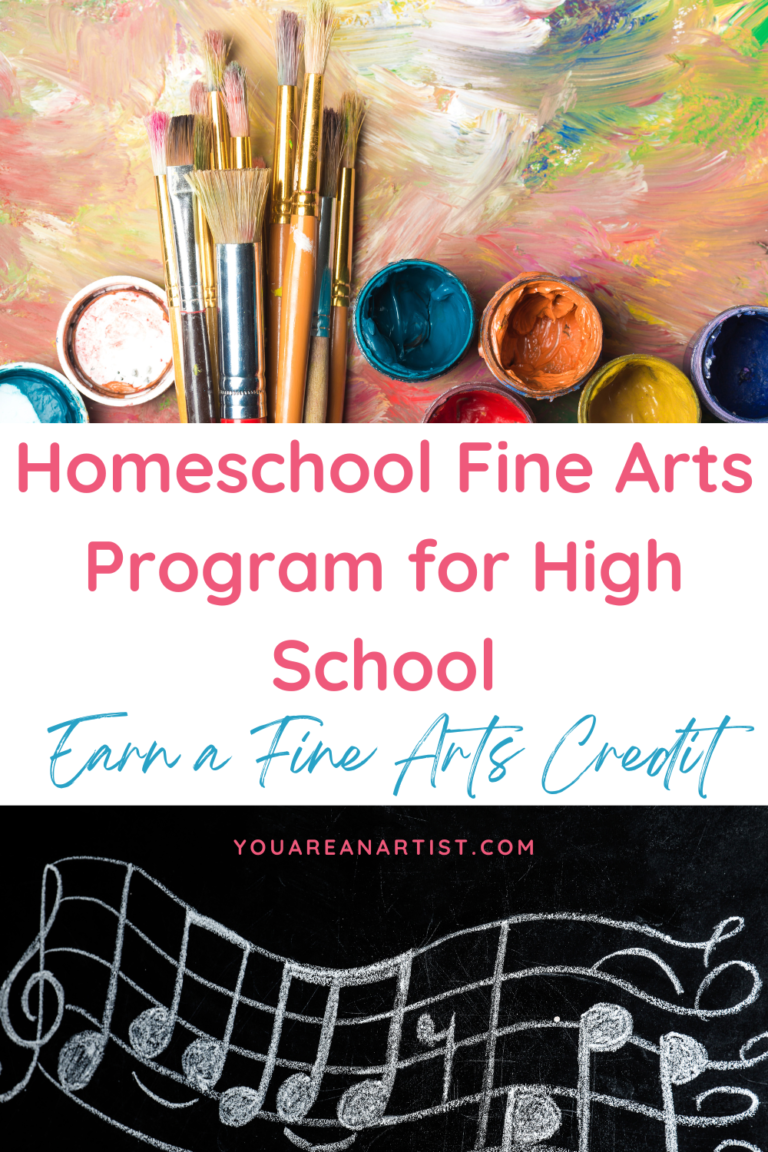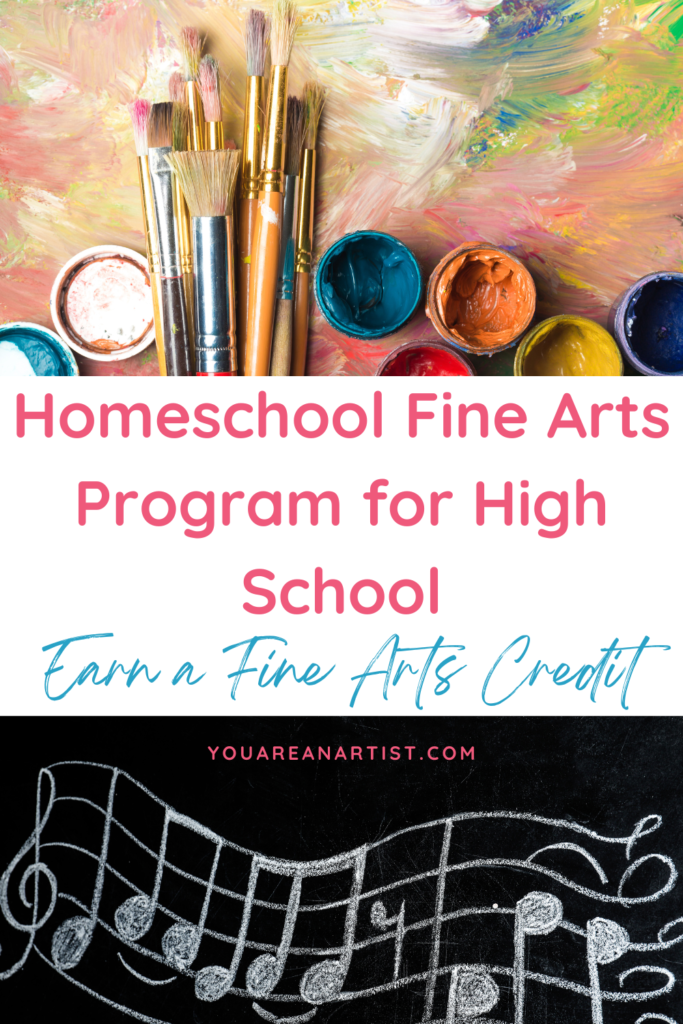 It's an exceptional, multi-layered and Integrated approach to high school art and music appreciation.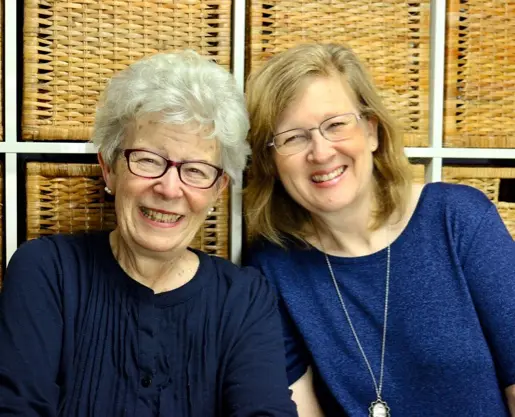 Growing a love of art at You ARE an ARTiST is a multi-generational passion! Tricia is Nana's daughter and a mama of five children. Nana shared the fun of her first chalk pastel art lessons with her grandchildren around Tricia's kitchen table. Homeschooling since 2000, Tricia has seen the fruits of home education with three homeschool grads so far! She shares the art and heart of homeschooling at Your Best Homeschool and is author of the book, Help! I'm Homeschooling! She and her husband, Steve, are also owners of sister sites Homeschool Nature Study and The Curriculum Choice.