Many times people ask me just what is picture study. Here are some simple steps that have worked for our family for many years. Don't miss the free, printable art cards to help you get picture study started!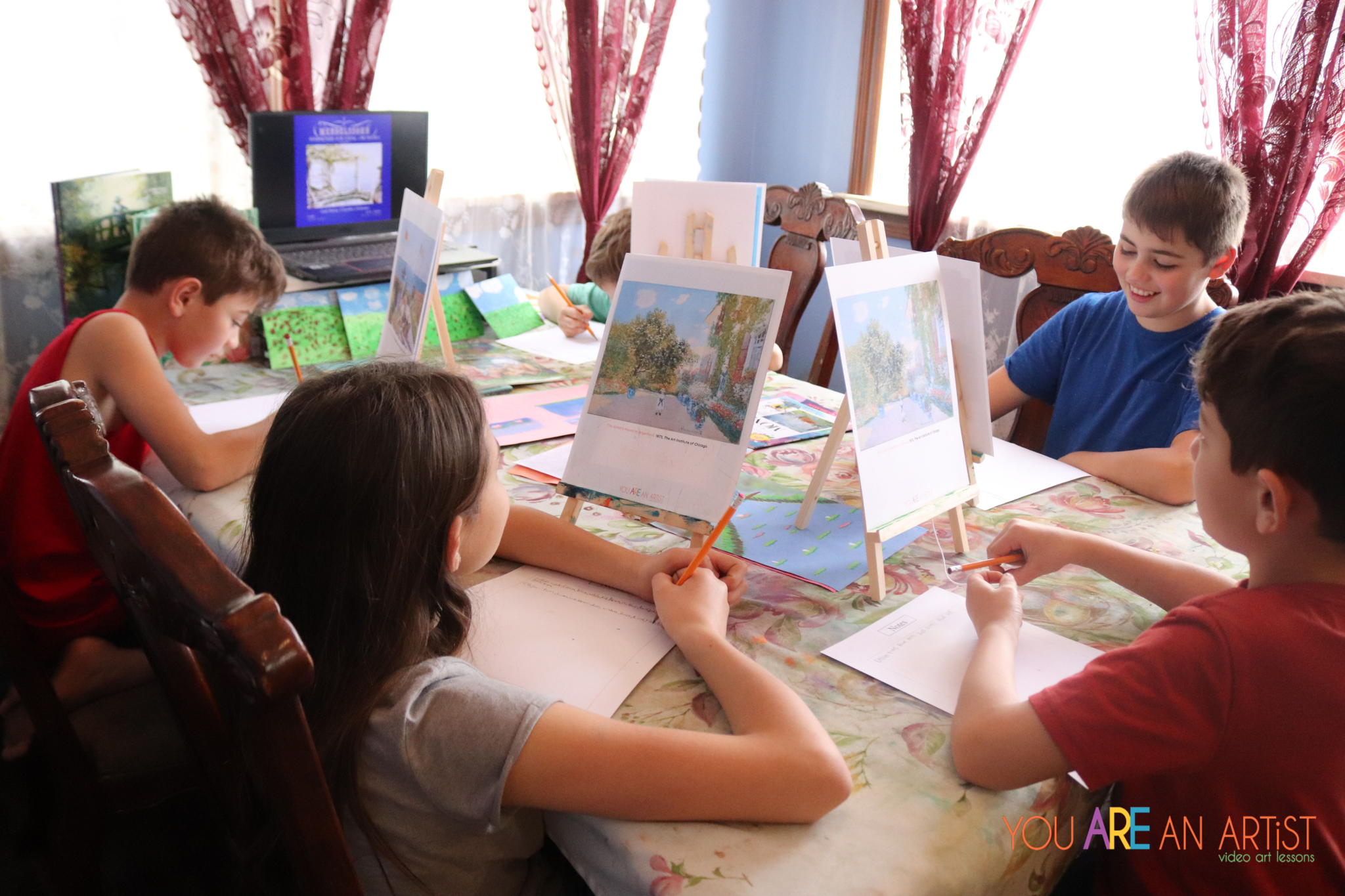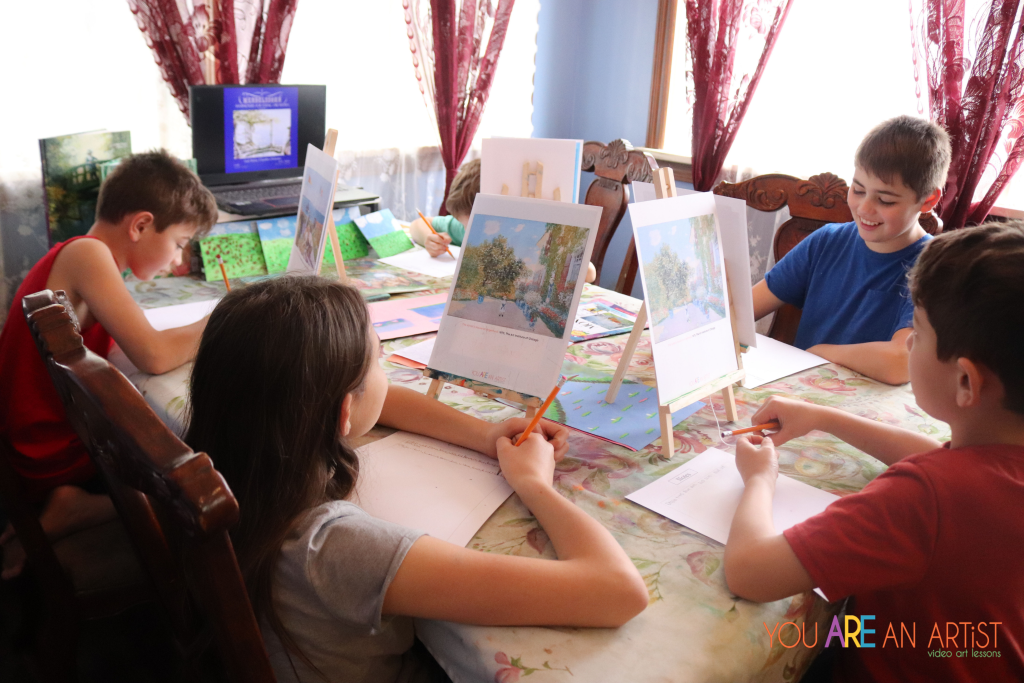 What Is Picture Study?
Picture study is a wonderful way to introduce children to all types of masterful art. The simple act of taking time observe and discuss provides an opportunity for children of all ages to engage in fine arts.
Simple Steps for Picture Study
Choose the painting to be viewed.
Have the child sit quietly and just look at the painting.
After a time of looking, hide the painting from view and ask your child to tell you what he remembers about the painting. Have him list the literal objects he sees in the painting like trees, people, animals, mountains, rivers, etc.
That's it. It's as simple as that.
To extend the activity for older students, you may have them sketch the painting from memory.
Homeschool fine arts plans include picture study in every year plan. Each week has a clickable link to an online image that you can use in your picture study.
If you are having trouble with your children narrating back what they see in the painting, you can go over some vocabulary with them so they have the words to give you.
Here are some ideas to get you started.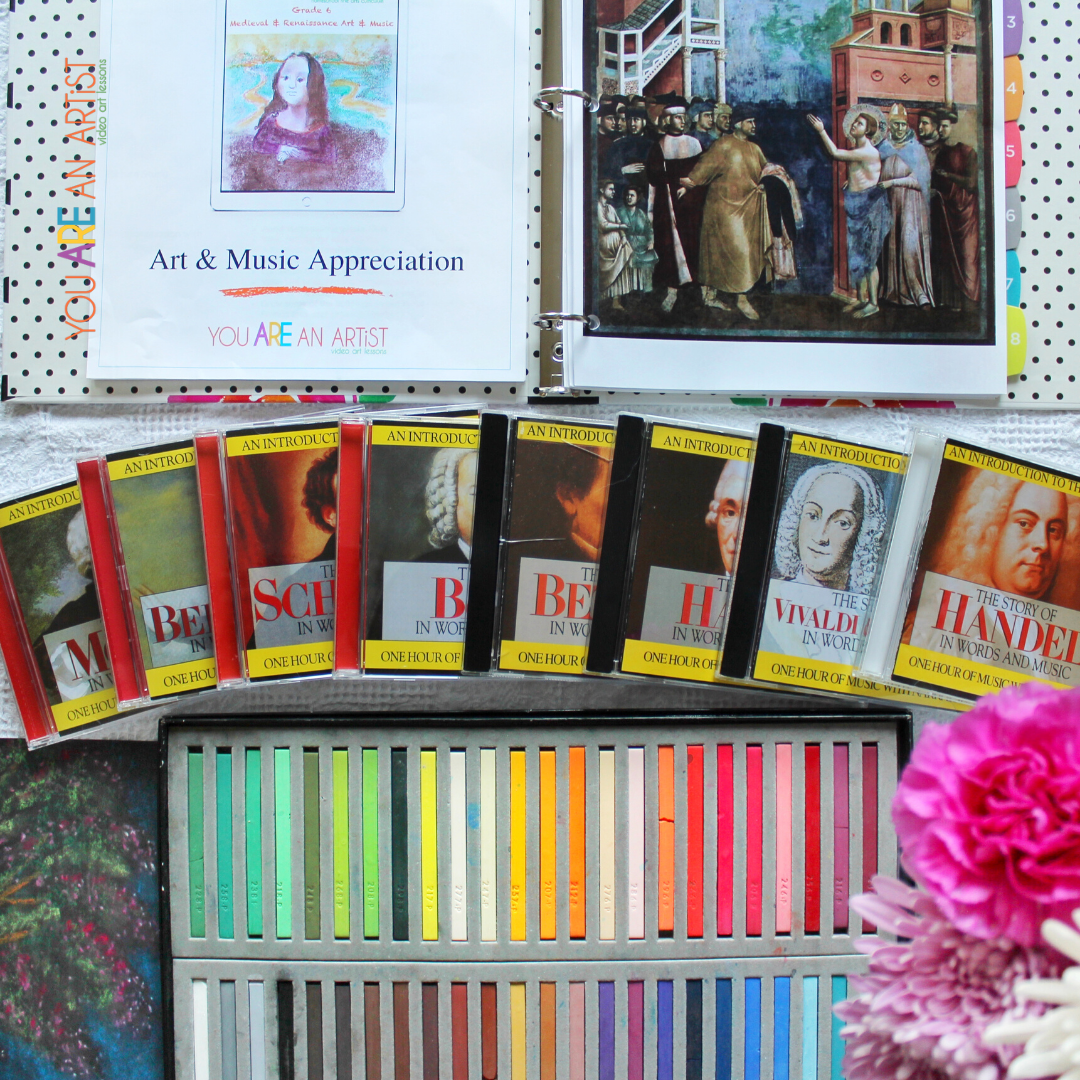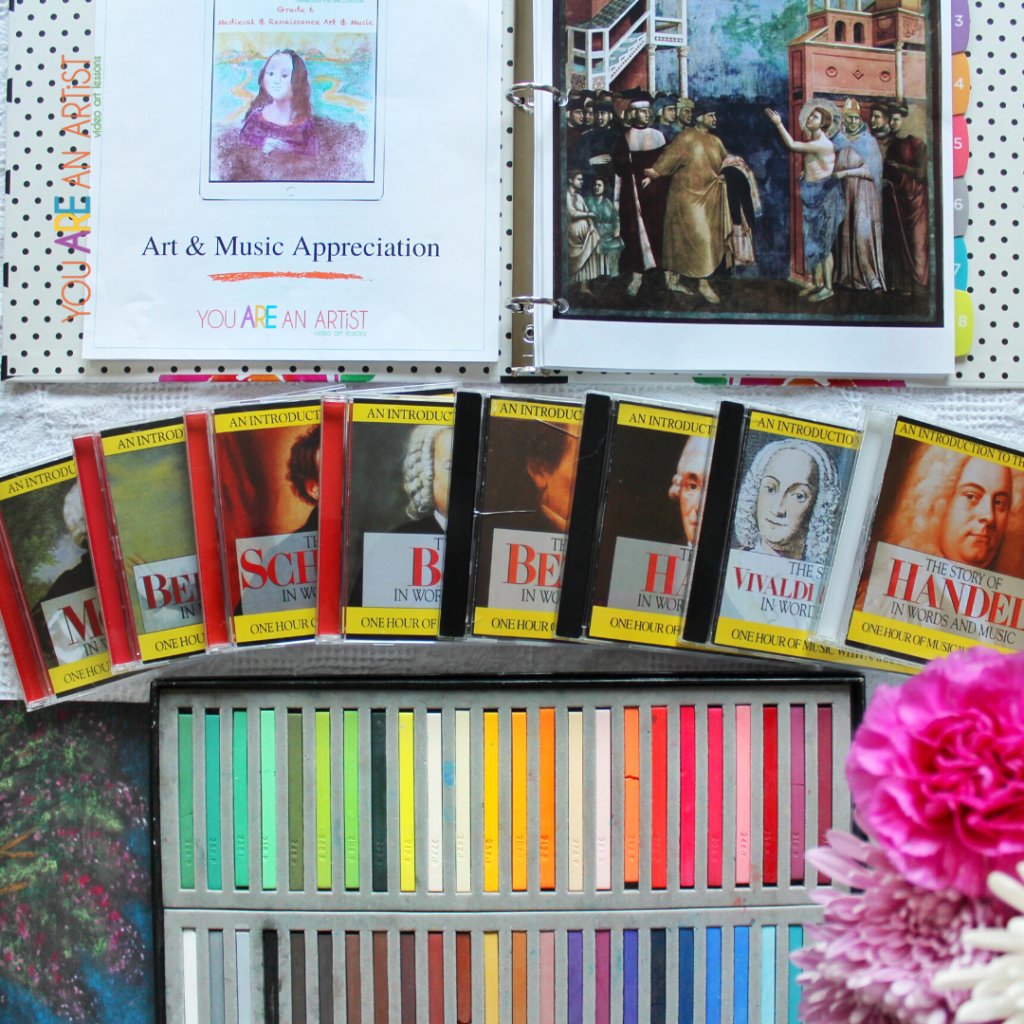 Questions To Ask In Picture Study
What kinds of lines do you see?
sharp
thick
jagged
heavy
choppy
vertical
diagonal
fuzzy
thin
curved
graceful
What kinds of textures do you see?
What shapes do you see?
circles
rectangles
triangles
squares
What colors do you see?
bright
dark
strong
reds/oranges/yellows
blues/greens/purples
browns/whites/grays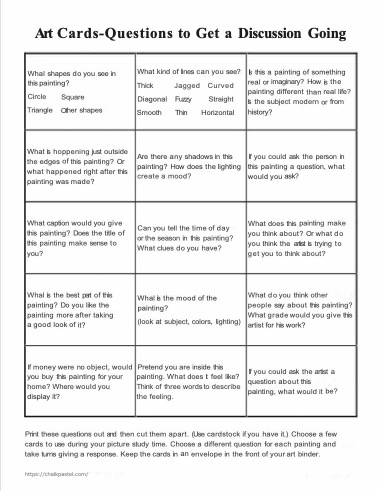 Download Your FREE Printable Art Question Cards
Homeschool Fine Arts Curriculum for All Levels
You ARE an ARTiST Homeschool Fine Arts lesson plans organize great art and music appreciation resources into the classical four-year cycle of history and seasons each week with a Charlotte Mason flavor. Here you will find homeschool fine arts curriculum for the whole family!
These lesson plans are available for Grades 1-12 and will offer families three different options for art study and a detailed plan for music appreciation.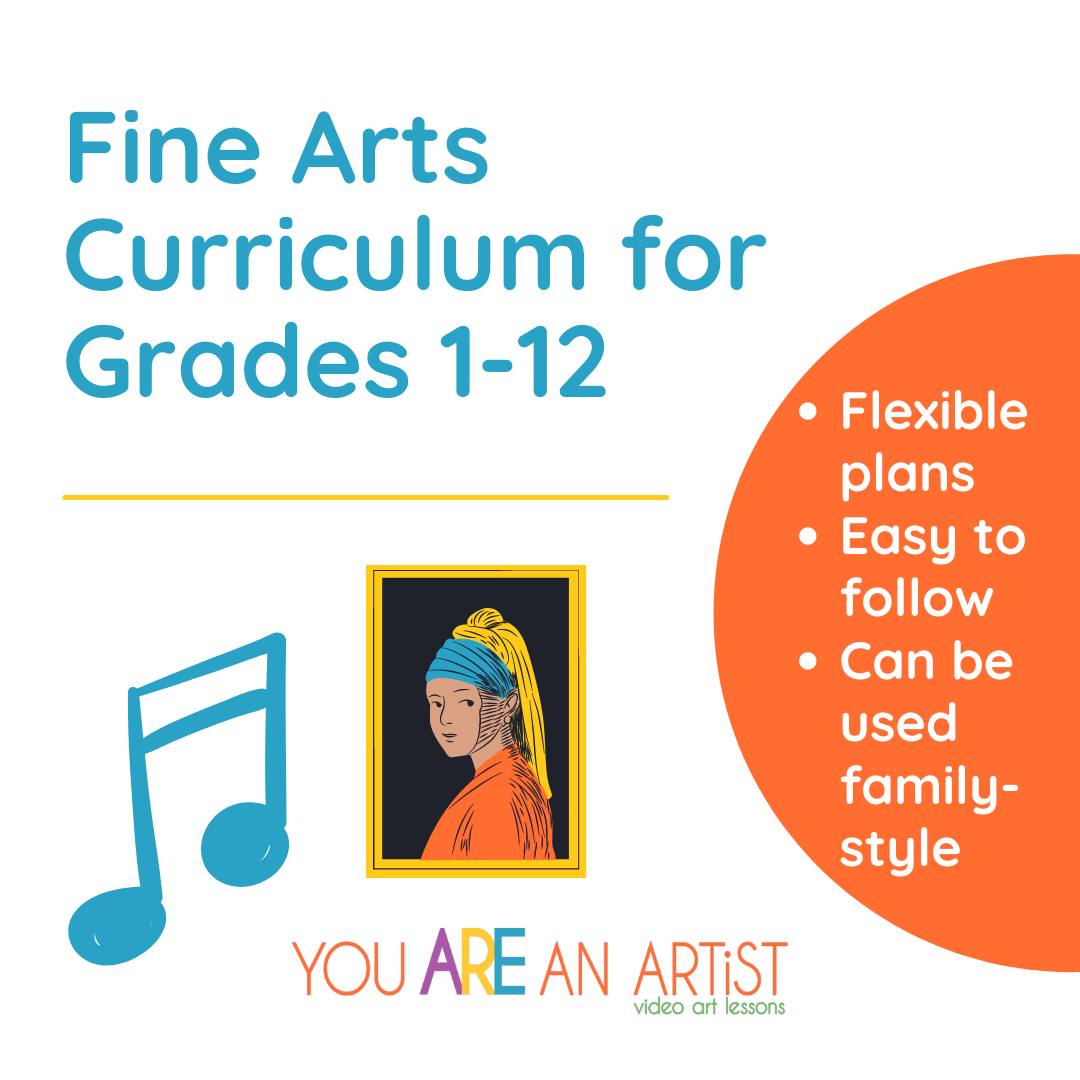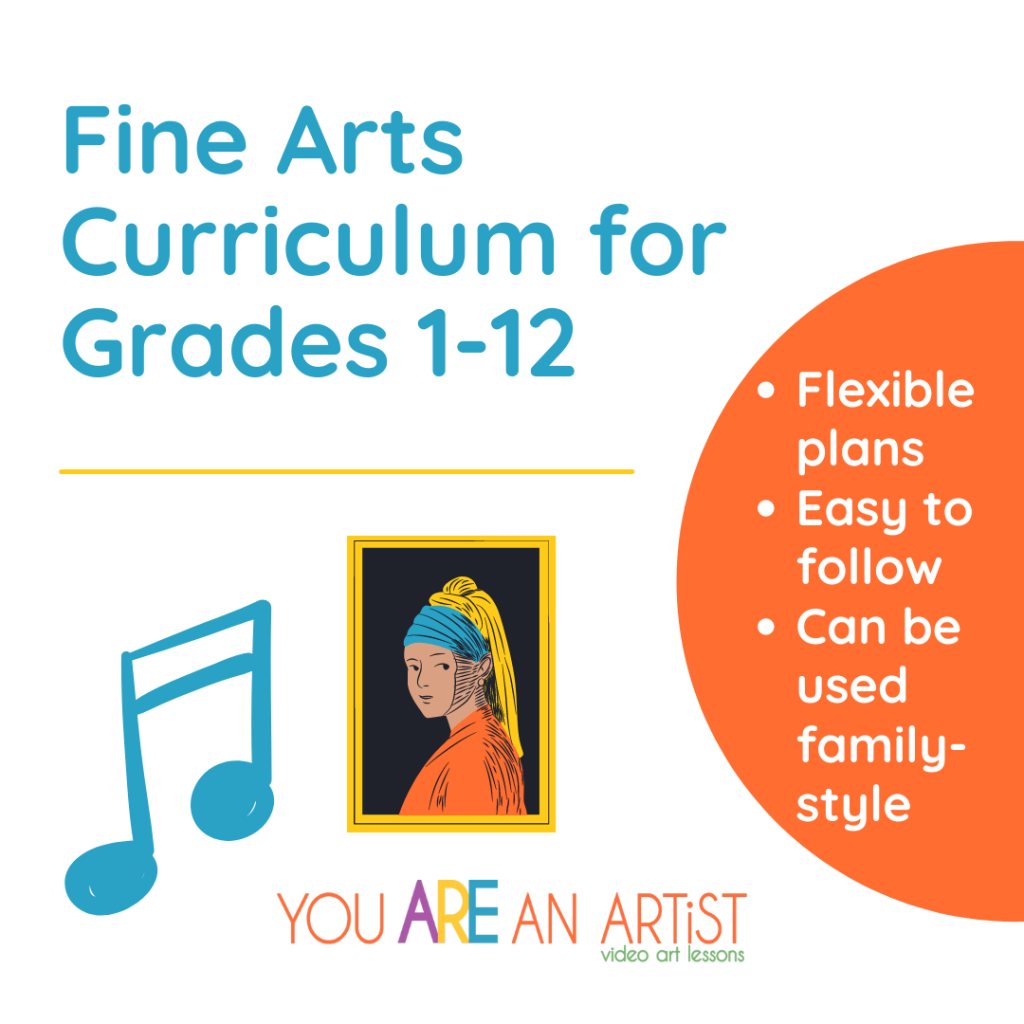 Each flexible and easy to use 32-36 week plan includes notebooking pages, coloring pages and YouTube links for art tutorials and listening to classical music.
Read a full review of the Fine Arts Curriculum and and learn how to use this resource family-style.
Here are some homeschool mom tips for making fine arts fun!
You ARE an ARTiST Clubhouse members receive 50% off each fine arts title!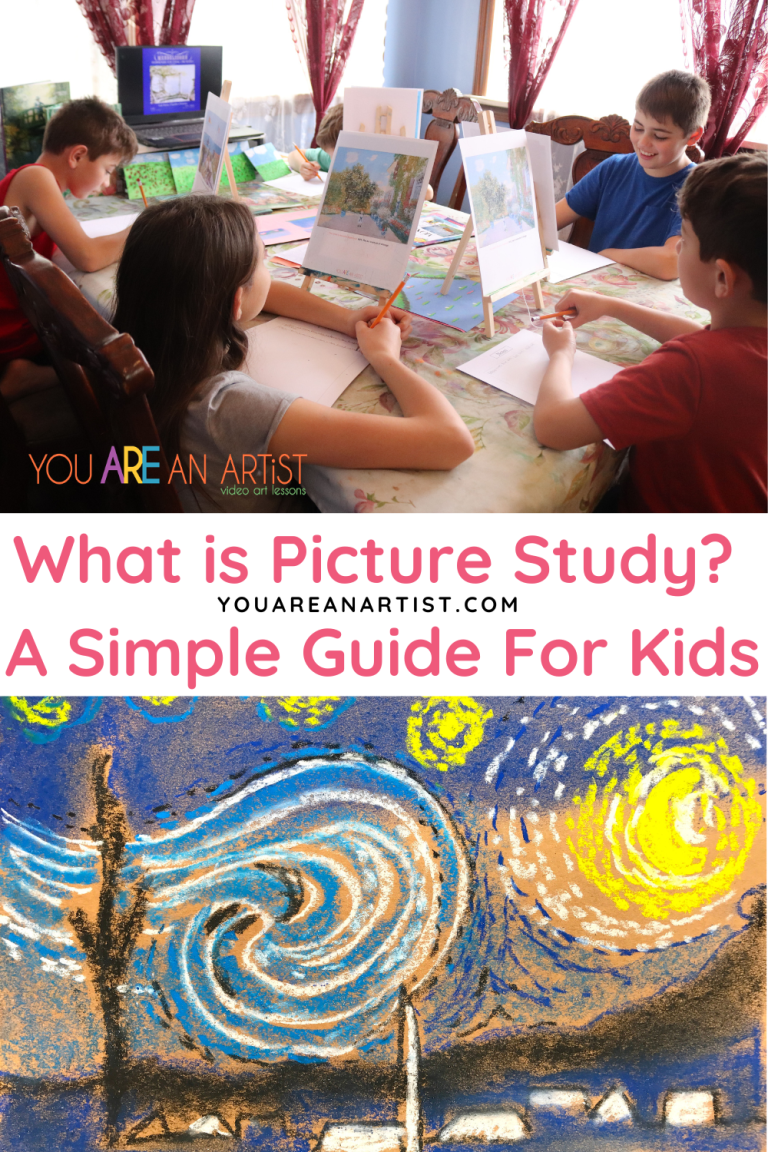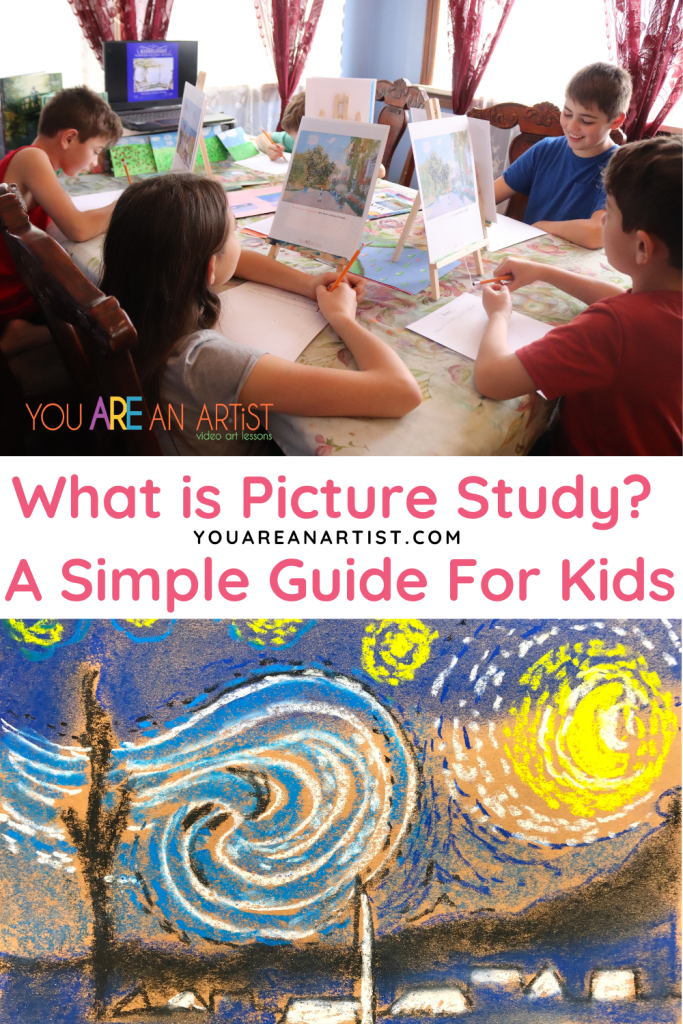 By Barb McCoy, founder of Homeschool Fine Arts Plans and the Outdoor Hour Challenges.